2020 Apartment Market Forecast
Predict what U.S. Apartment Markets will look like in 2020 …
Then position yourself for success!
Brad is a successful investor in his own right and the teacher of the popular Rat Race 2 Retirement program, a course that helps investors build wealth through apartment investing. 
In this webinar, Brad brings his characteristic optimism and extensive experience and knowledge to the topic of apartment investing.  His webinar shares: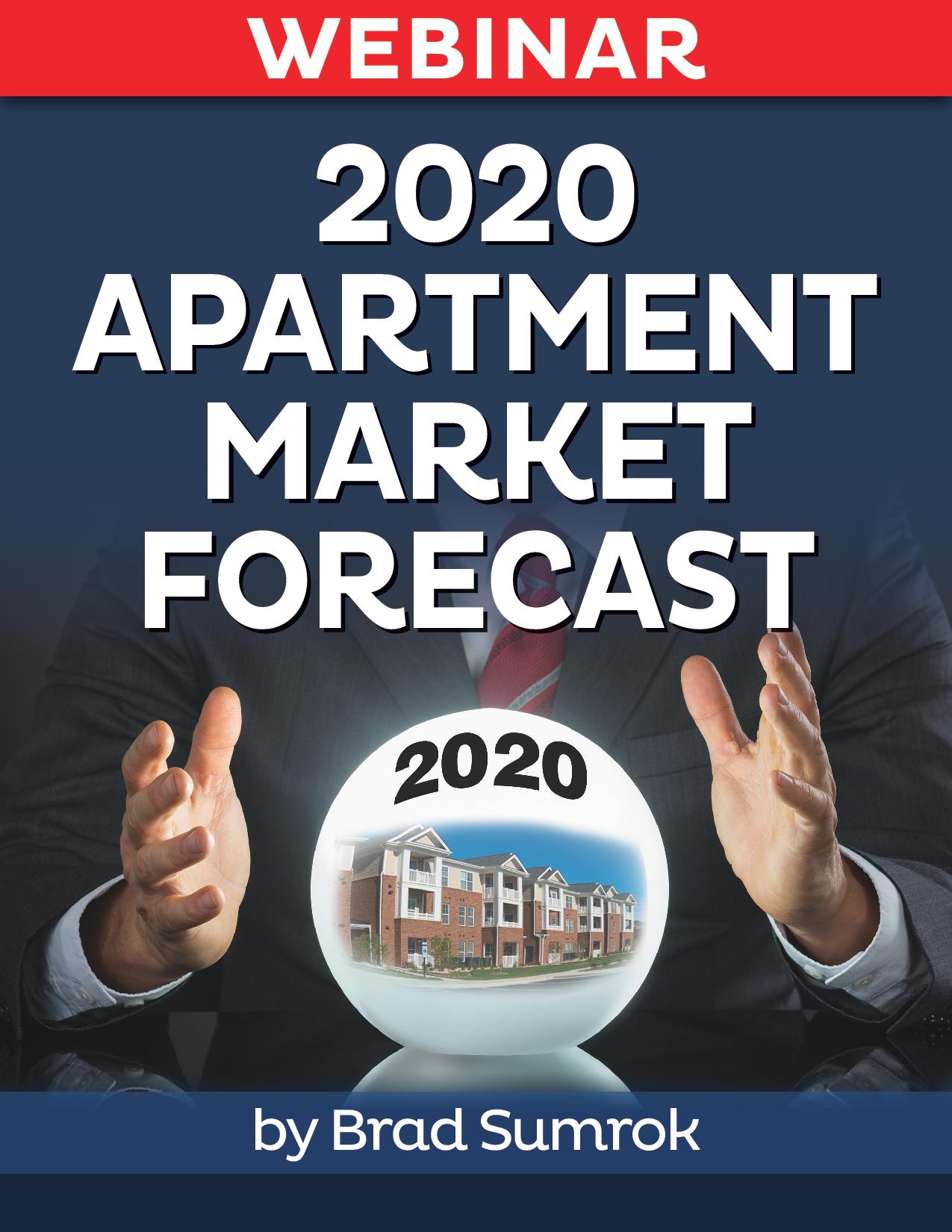 How you can leverage others' time, money, and experience to create wealth

Program results for Sumrok students in 2019 (they're impressive)

A recipe for double-digit returns … consistently for 16 years

Brad's formula for what makes a good market

And, the piece de resistance … Brad's 2020 Apartment Market Forecast
Interested in what 2020 holds? Simply fill out the form below to listen in for how the state of the U.S. economy will influence apartment markets in 2020 … and which markets are best for investors …