Boots-on-the-Ground Market Insights: Apartments
May 2020
The Coronavirus health crisis is now an economic crisis.  Find out how apartments are faring!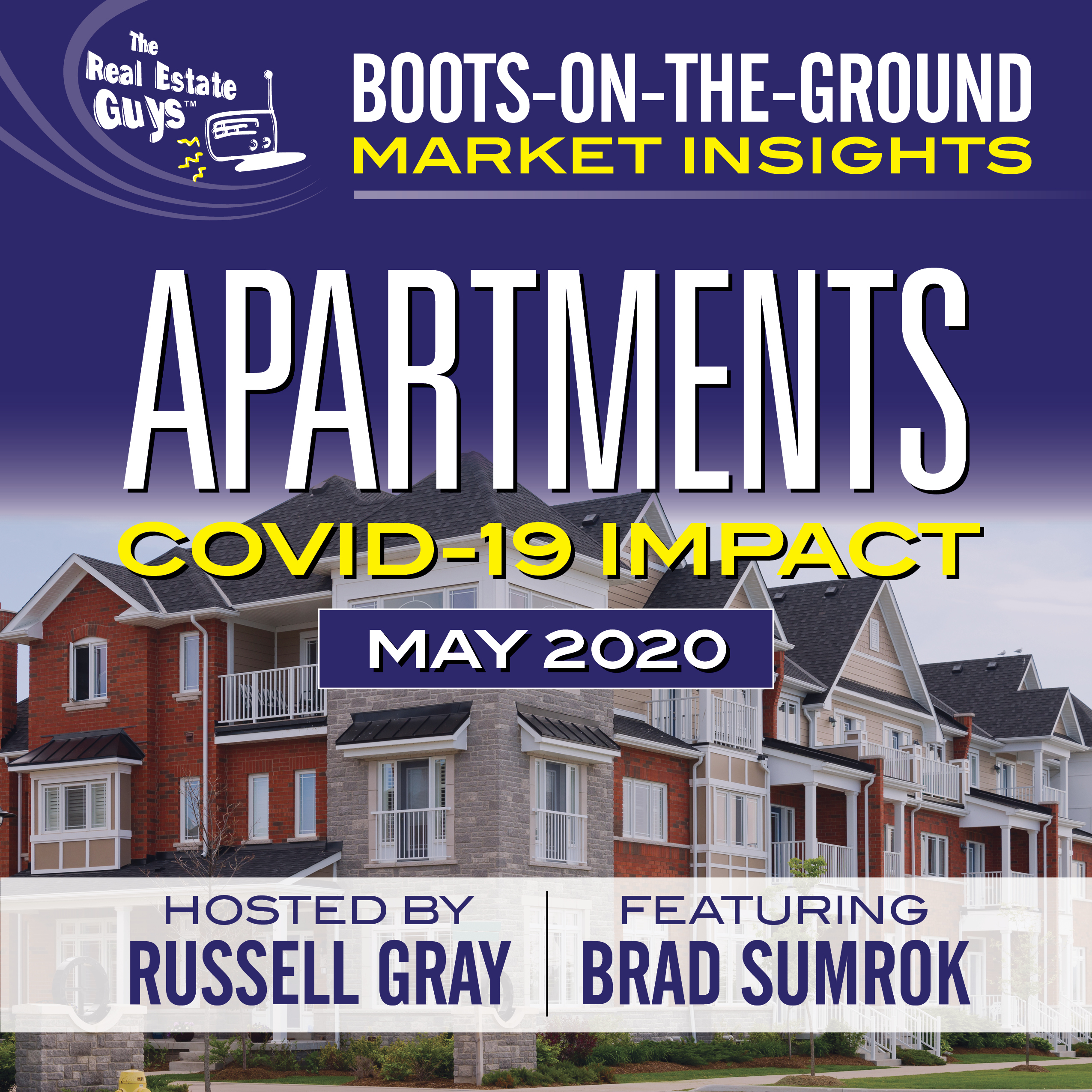 Russell Gray, Co-Host of The Real Estate Guys™ Radio Show, interviews Brad Sumrok about what Brad and his thousands of students are experiencing right now.
The bottom line is that no matter what happens …
People still need housing.  But the question on every apartment owner's mind is …
Will tenants be able to pay their rent?
Will they?
Russ & Brad discuss the current state of apartment …
Occupancy
Rent Collections
Tenant Applications
Tenant Screening Criteria
Rent Concessions
Tenant Retention Strategies
Variances by Real Estate Markets
Emerging Opportunities
Plus, Brad shares his proven recipe for finding the best apartment markets to invest in.
For immediate access, simply complete the form below …