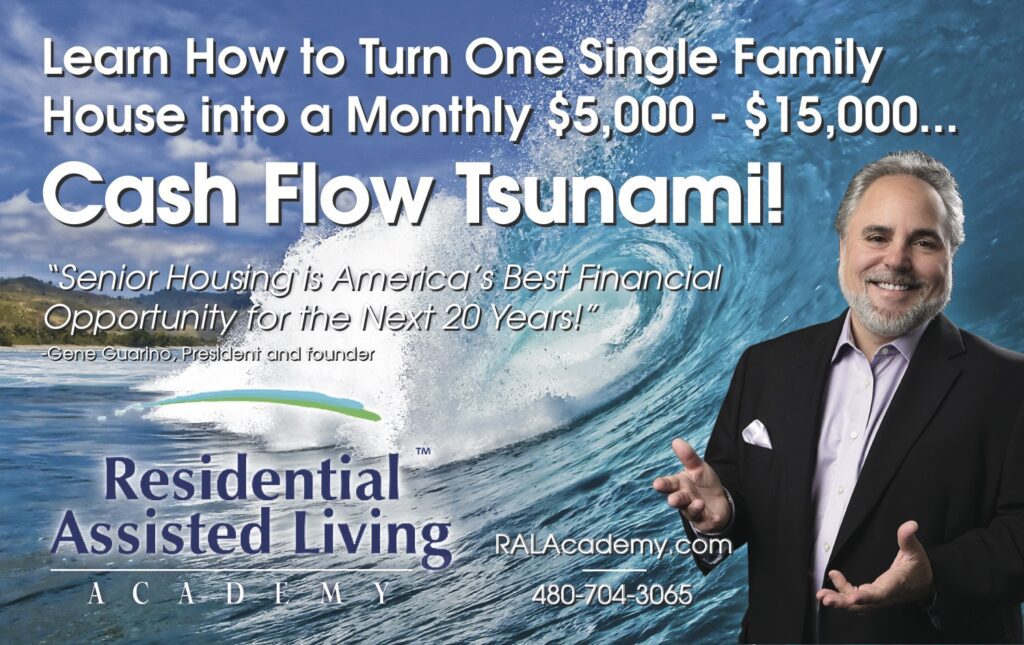 Certified Financial Planner and real estate entrepreneur Gene Guarino has prepared a brief webinar on how you can turn a single family home into a cash flowing assisted living facility.
This is one of the most exciting…and profitable…real estate niches in today's economy!
Register for this informative webinar and find out exactly how it works… and how YOU can ride the latest economic wave created by the baby boomer generation!
To access the webinar, simply complete the request form below: