Benefits of Cost Segregation
Cost Segregation can help you in THREE ways …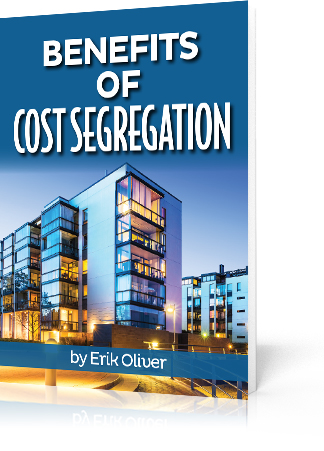 Create immediate Tax Savings – by reducing taxable income.
Increase Cash Flow – by accelerating depreciation deductions and deferring tax payments.
Catch-up Prior Years Accelerated Depreciation – "Catch Up" on previously under-reported depreciation without filing an amended tax return. All catch up depreciation can be taken in the current year.
In this special report, learn:
✓ How the recent tax reform impacted cost segregation
✓ How the CARES Act impacted cost segregation
✓ When you can expect a return on your cost segregation study
✓ Bonus depreciation
✓ And MUCH more!
Ready to learn how to get the most from your investments? 
Simply fill out the form below to access

Benefits of Cost Segregation …