10 Reasons To Invest in
Real Estate on the Block Chain
Don't fall for the dangers of Bitcoin, cryptocurrency, or commercial real estate …
Security Tokens are the future.
Investors can run into problems with owning high-quality commercial real estate … like high barriers to entry and lack of liquidity, to name a few. There are also major issues with investing in Bitcoin and cryptocurrency! It is volatile … not tangible … and it is speculation backed by nothing.
What if there were a safer way to invest? An option with enhanced solutions that allow for diversification … transactional efficiency … low fees … more transparency?
Liberty Real Estate Fund has found the answer … and it's called Real Estate Block Chain Investing.
The experts at Liberty Real Estate Fund have a tremendous, innovative solution called Security Tokens.
In this special report, learn the 10 reasons that investing in Real Estate Blockchain is a win-win: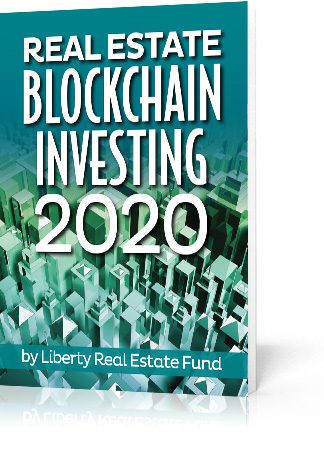 Cash Flow 

Generates Wealth

Hard Asset

Hedge Against Inflation 

Stability 

Regulated Securities and Tax Efficient 

Smart Contracts

Tokenization

Liquidity

Worldwide Access to Investment Opportunities
Learn how you can get the best of both worlds by investing in the real estate block chain!
Simply fill out the form below to access

10 Reasons To Invest in Real Estate on the Block Chain …