Special Reports Library
These special reports, articles and webinars are worth a fortune … but are offered to YOU compliments of The Real Estate Guys™  and our Resource Network.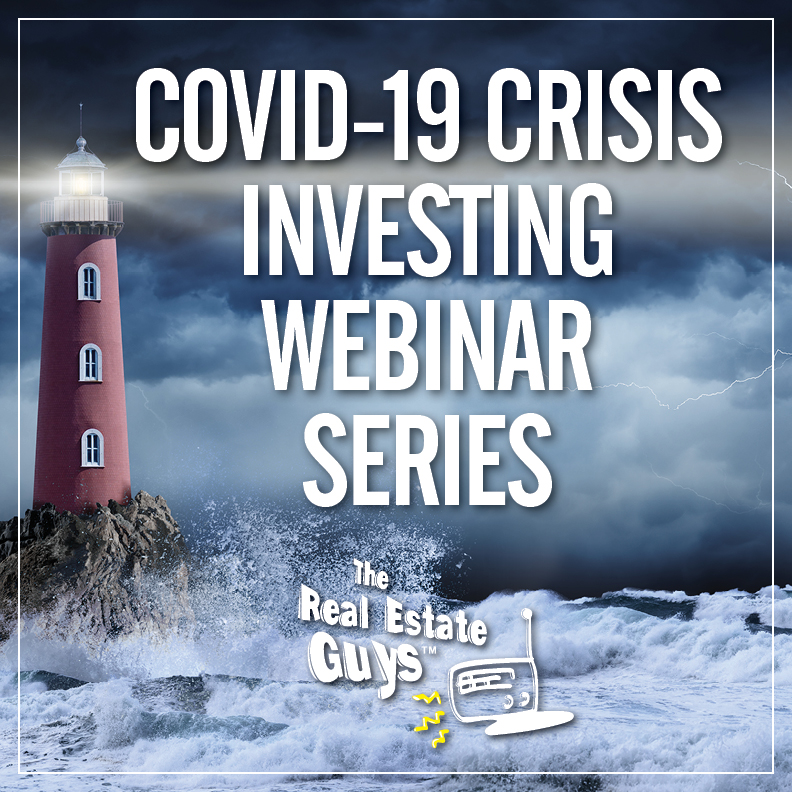 Here's what others are saying …
"You guys are amazing, thank you for always offering great insight!" – Carrie F., 5/22/20
"I love all of the information you guys are putting out there!" – Jordan J., 3/24/19
"
Great content
and
material
.  You are the go to site for testing
latest strategy
and
market temperature
.  Keep
producing
and
adding value
."  – Lane B., Crowley, TX, USA, 3/25/18
"Thank you for providing the content and sending it out into the world- it is
extremely
helpful!"
– Jeremy M., Powell, OH, USA, 2/9/18
To be notified whenever we add another great new item, click here now.
---
Trending Now! New & Most Popular Reports …
What if you could combine all the benefits of wealth creation, inflation protection, and cash flowing income of real estate with the liquidity and ease of use worldwide presented by Bitcoin?  The experts at Liberty Real Estate Fund have an innovative solution, and all you need to know in this special report!
Growing a company that's profitable and building a solid team that cares about the success of that company is very rare. Mike Simmons is here to tell us it CAN be done.  After years of frustration and roadblocks … Mike turned the corner and led his business to generate over $1 million in profit within 12 months.  Learn exactly how he did it in his new book, Level Jumping: How I grew my business to over $1 million in profits in 12 months.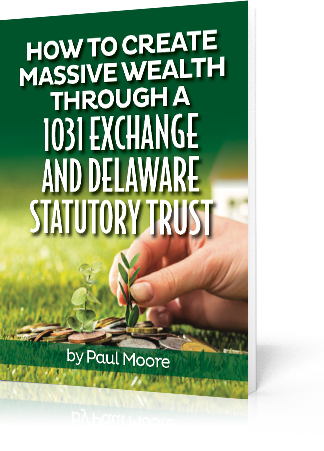 The tax man is always picking your pocket … but you can stop him in his tracks. Real estate investors need look no further than a 1031 Exchange and Delaware Statutory Trust. The experts at Wellings Capital are here with the ins, outs, pros, cons, and all you need to know in this special report!
*UPDATED! NEW ADDITIONAL VIDEO*
What do Harry Potter, Mickey Mouse, LEGO, and millions of people have in common? They all call Central Florida home. When it comes to this booming market, major tourist attractions like Universal Studios, Disney World, and Lego Land are just the icing on a diverse … and delicious … cake. In this exclusive webinar, real estate expert Jean Gillen shares the many reasons things are HOT in the Sunshine State. Grab your sunscreen and take a look!
Thinking you want to profit from HIGHER YIELDS on BIGGER DEALS? Let us guess … Yes, please! Keep reading. We think syndications are the way to go … in simple terms, its teamwork. Successful syndicator, Dave Zook, has gone before you in this game and he reveals his most important keys to putting together great syndications. Whether you are a syndicator yourself, are thinking of becoming one, or are considering investing in another investor's syndications, don't miss these lessons learned through real life experience …
Known as "The Bridge of the World," Panama truly offers an ideal mix of glorious natural assets and a business-friendly government. Our friends at Teak Hardwood wrote this report to share why this Central American country is primed for investors … and why now is the time to jump in on unique investment opportunities.
Interested in a high-return, low-risk investment opportunity? Create generational wealth and give yourself a hedge against inflation! This guide by Teak Hardwoods explores the world of teak reforestation and plantation ownership. Learn why teak is such a compelling investment for the ultra-wealthy … and discover how you can get involved, even if you don't have a seven-digit net worth.
Amidst all this chaos, is there a way to protect and grow your wealth? Many believe that Uncle Sam's debt and the Fed have put the long term health of the dollar in jeopardy. Take a ride down memory lane with co-host Russell Gray and review the history of the Federal Reserve, the U.S. Dollar, our National Debt, geopolitical moves in the Currency Wars … Learn what you can do to preserve and strengthen your financial well-being. Read this special report and find out.
---
Market Insight Webinars …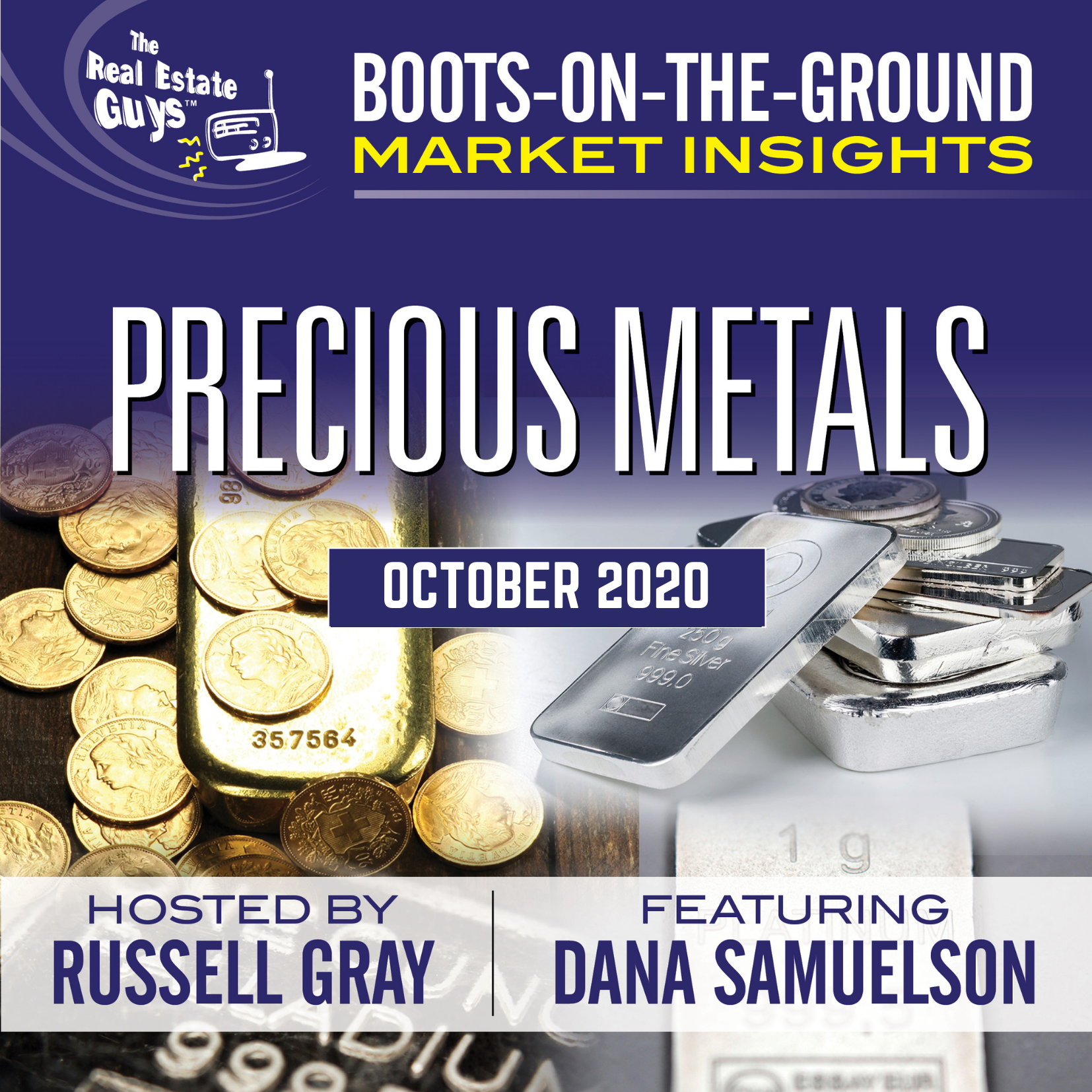 Russell Gray, co-host of The Real Estate Guys™ Radio Show talks with the brains behind the Silver Series, Dana Samuelson, to get an update on the precious metals market and the epic run of silver. As CEO of American Gold Exchange, Dana closely monitors the trends and charts on a daily basis. He provides us with timely insights into the current state of economic capacity, political impacts as well as what he sees savvy investors doing.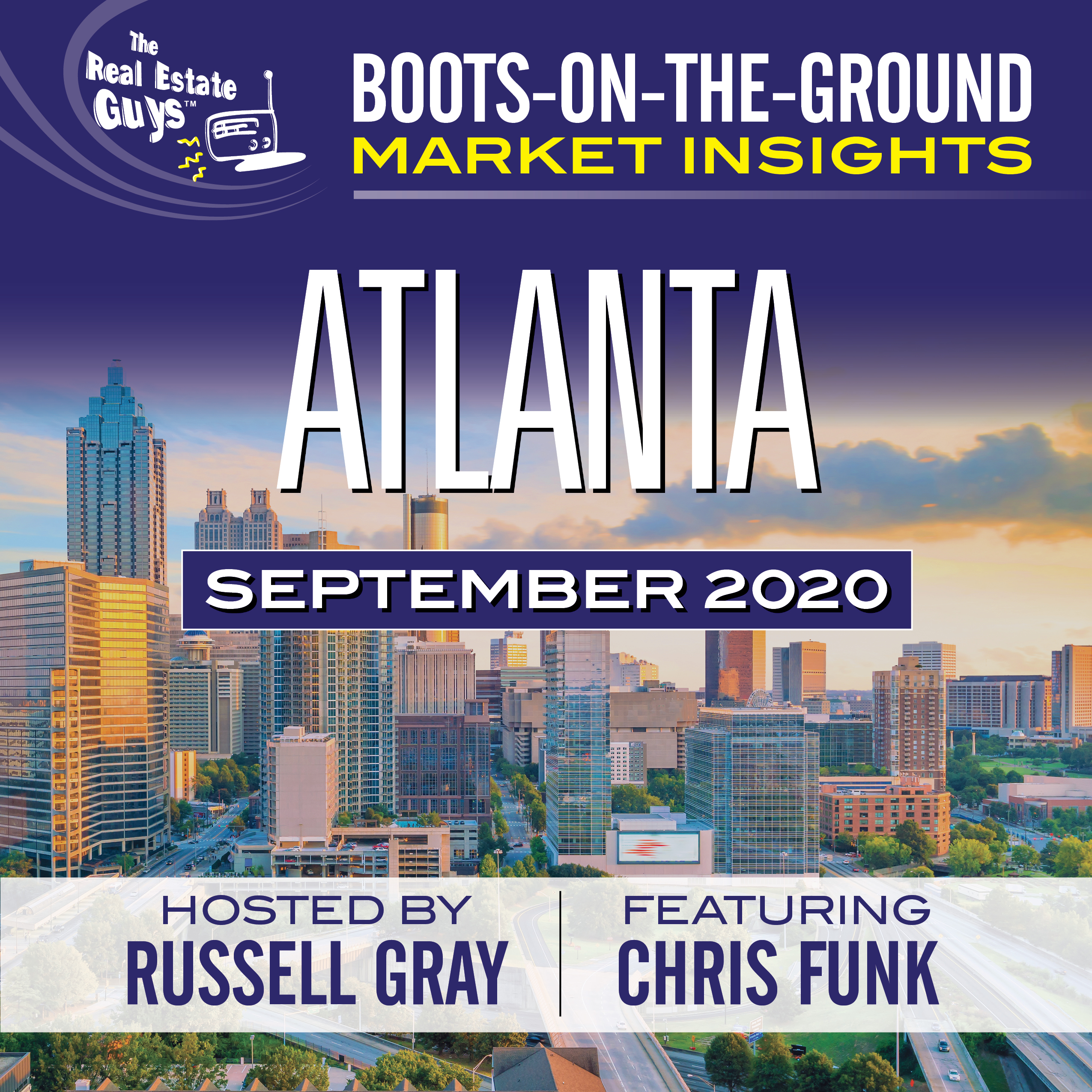 In this episode of Boots-on-the-Ground, we sit down with Chris Funk, our go-to-guy for Build-to-Rent properties in the southeast region of the United States. Learning all about the wide range of opportunities this area offers as well as the array of companies flocking to this highly active distribution hub. Watch now to get all the details!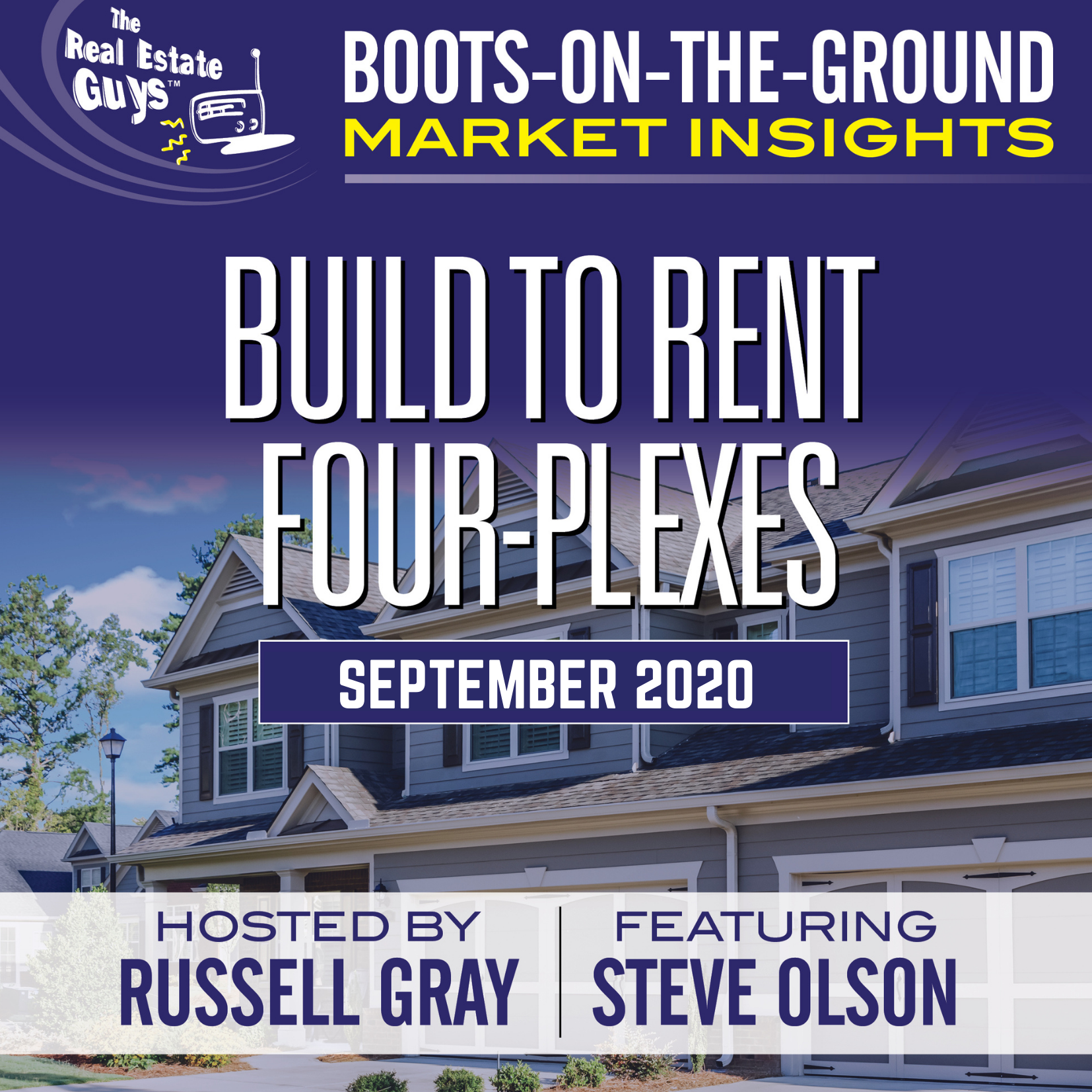 In this episode of Boots-on-the-Ground, Russell Gray, co-host of The Real Estate Guys™ Radio Show, talks with Steve Olson, of Fourplex Investment Group to take a close look at both macro and micro trends while gaining insight into the 'new normal' of multi-family homes and opportunity zones.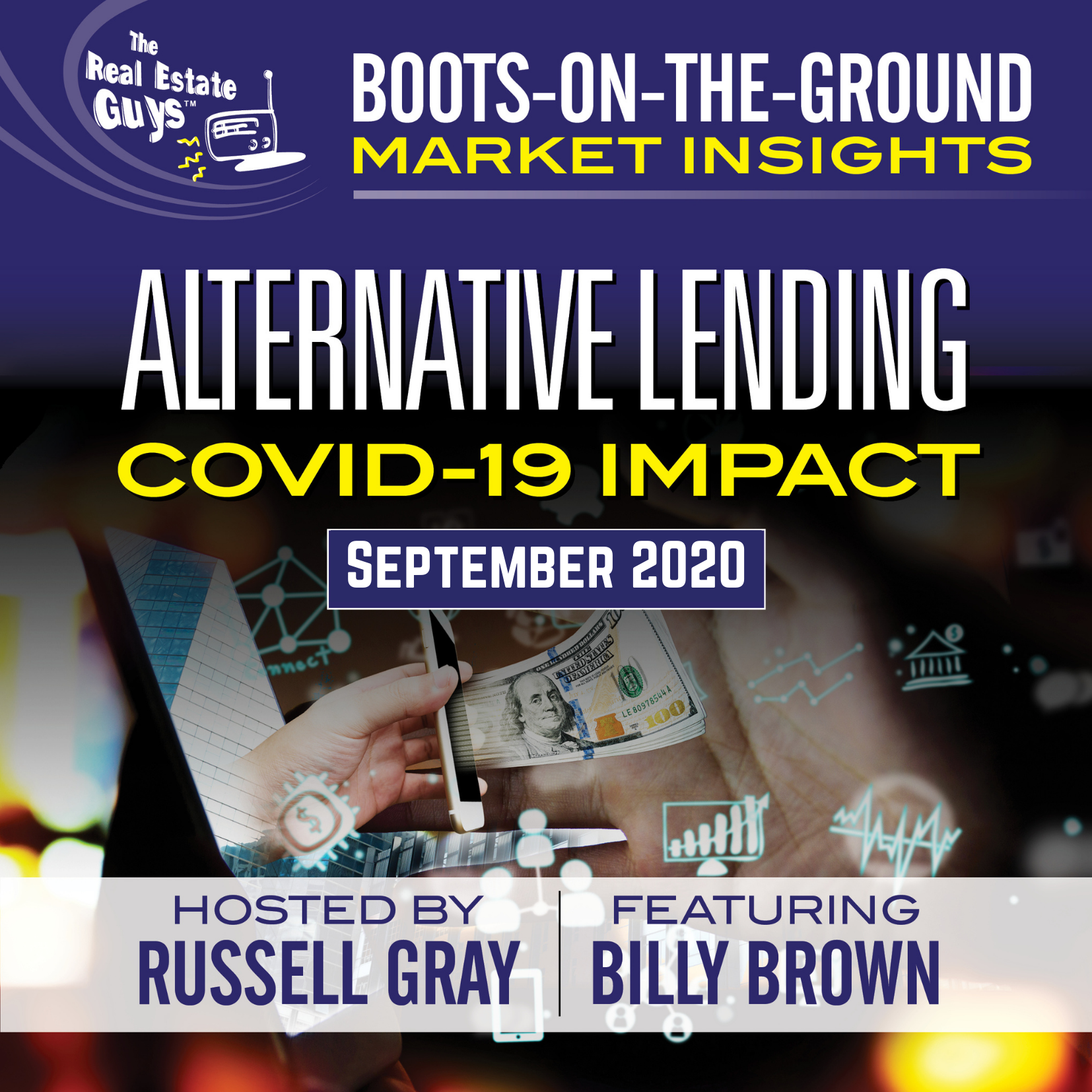 Russell Gray, co-host of The Real Estate Guys™ Radio Show talks with alternative lender Billy Brown to get an update on rates and underwriting guidelines within alternative lending. As we know, debt is a powerful tool and having a great lending team on your advisory board is a wise move. Mainstream headlines may have us feeling like the world is coming to an end but we discover that at the street level … there are a lot of great things happening. Tune in to hear all about it!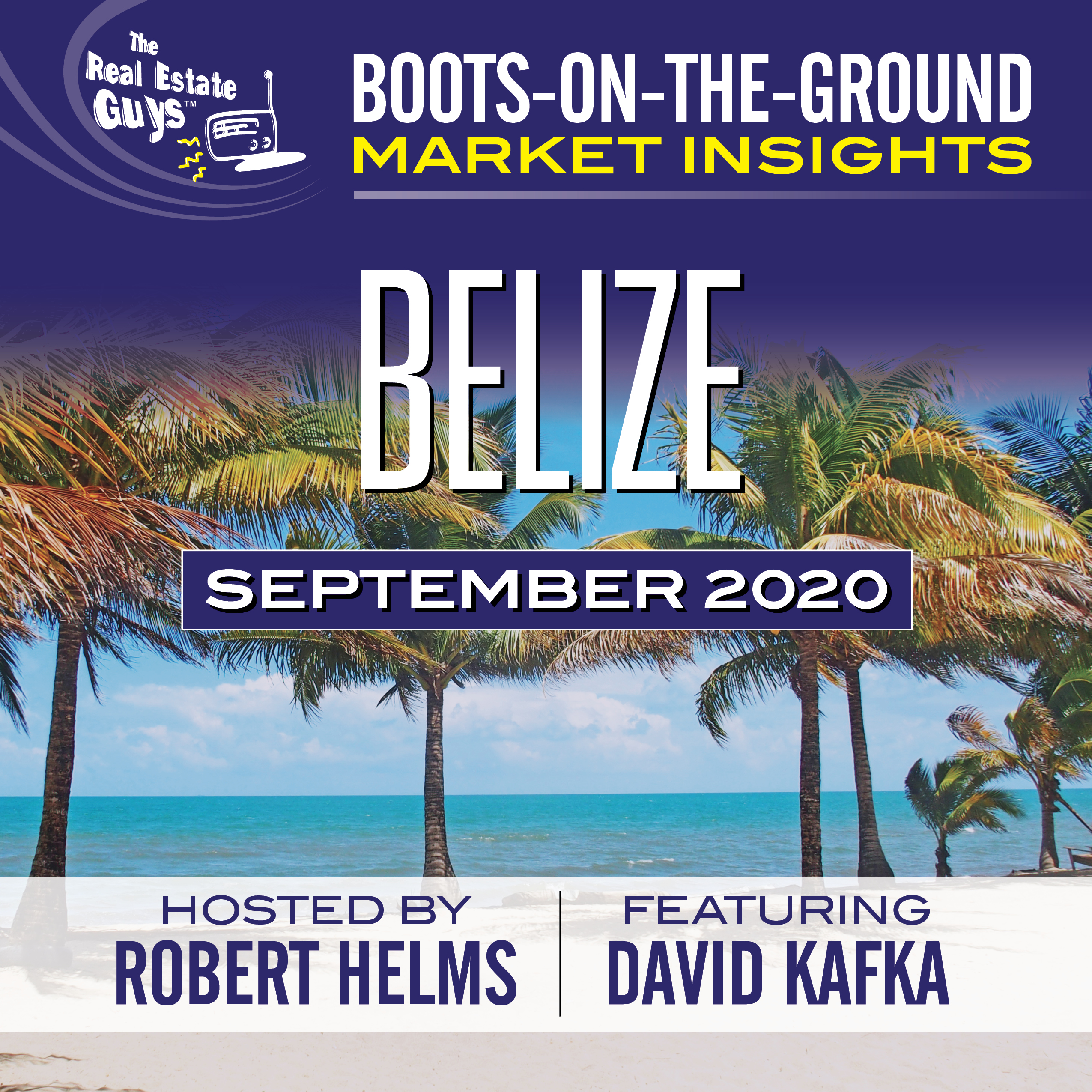 Host of The Real Estate Guys™ Radio Show, Robert Helms, interviews longtime provider, David Kafka about the current state of the market in beautiful Belize! David is owner of one of the largest Real Estate Firms in the country and thus has a great perspective on the opportunities, conditions and overall status of investing in this market.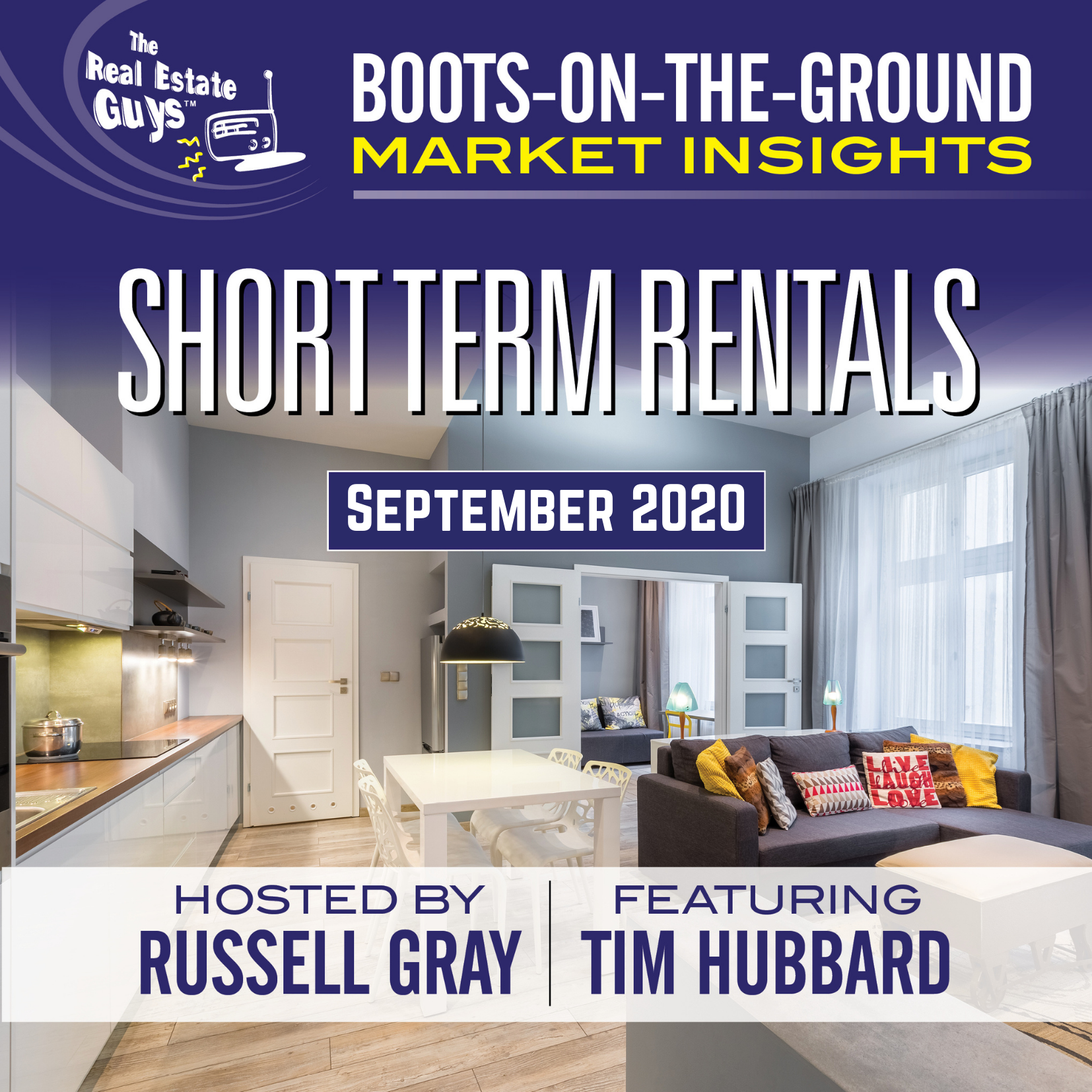 In this episode of Boots-on-the-Ground, Russell Gray, co-host of The Real Estate Guys™ Radio Show sits down with Tim Hubbard, an international real estate investor, world traveler, and self-proclaimed digital nomad who owns and operates a multi-million dollar short-term rental business. We get an update on how the world of Short Term Rentals is faring as the country begins to open up after a nationwide shutdown.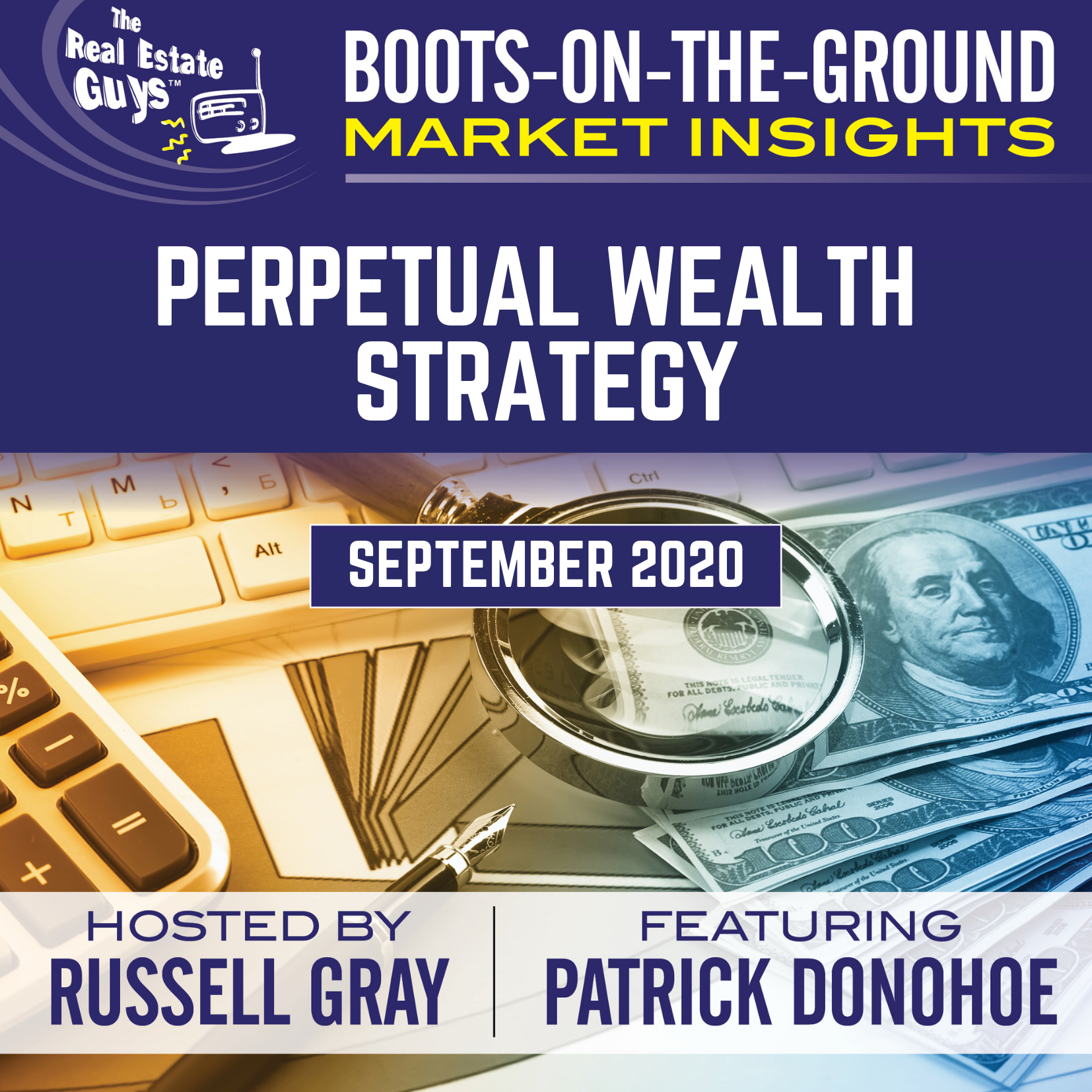 Russell Gray, co-host of The Real Estate Guys™ Radio Show, talks with Patrick Donohoe, President and CEO of Paradigm Life and author of "Heads I Win, Tails You Lose", to discuss how to reignite the American dream with Insurance as the foundation. Learn about guaranteed loan provisions, privacy, and asset protection all while storing liquid equity, not with a bank-backed balance sheet but with an insurance backed balance sheet. We're hearing how this approach can bring more certainty to what investors are looking to do!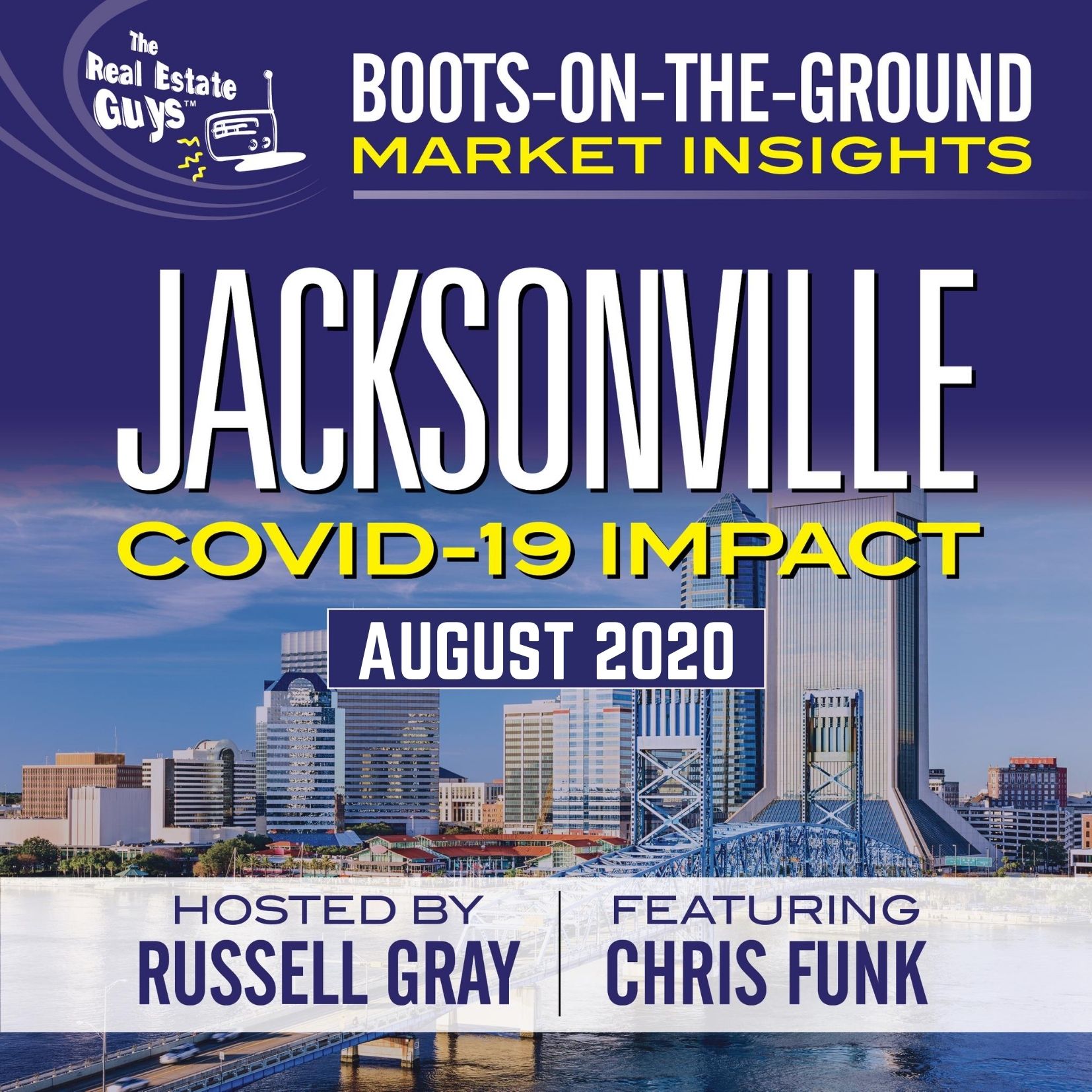 In today's changing real estate market, it can be challenging to get inventory at a price that provides good cash flow yield. Sitting down with our very own Russell Gray, co-host of The Real Estate Guys™ Radio Show, and Chris Funk for a behind-the-scenes conversation! We're learning key insights on how to combat inflation, how investors can lock in low rates for the highest yields, and which Southeast areas are the best growth markets.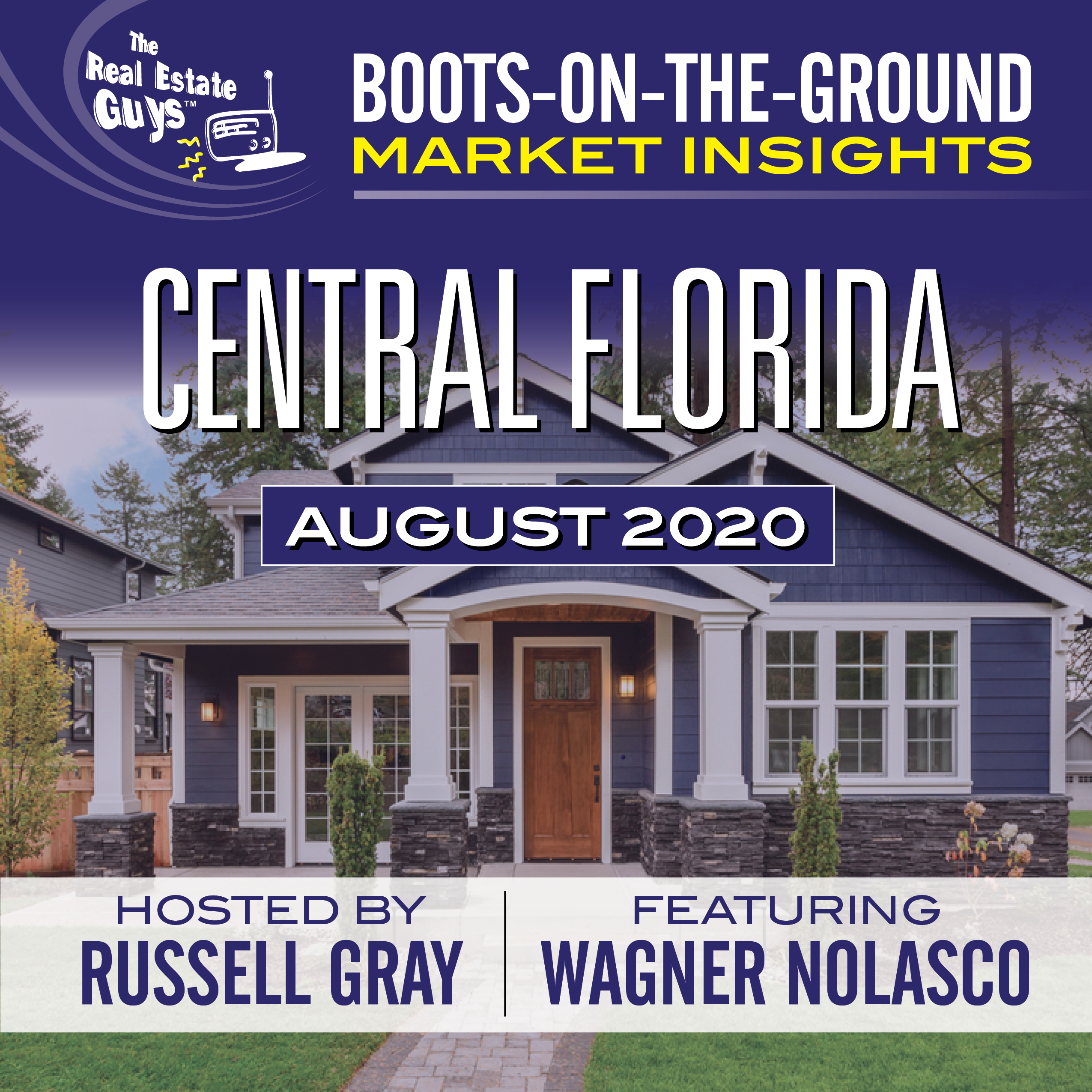 Listen in and learn how the Central Florida market has been faring in the midst of a pandemic. Central Florida has (and will probably continue to be) a great market for long term investment. Russell Gray, co-host of The Real Estate Guys™ Radio Show, talks with investment property specialist of The Realty Doctors, Wagner Nolasco, about economic timing, supply and demand, as well as market limitations.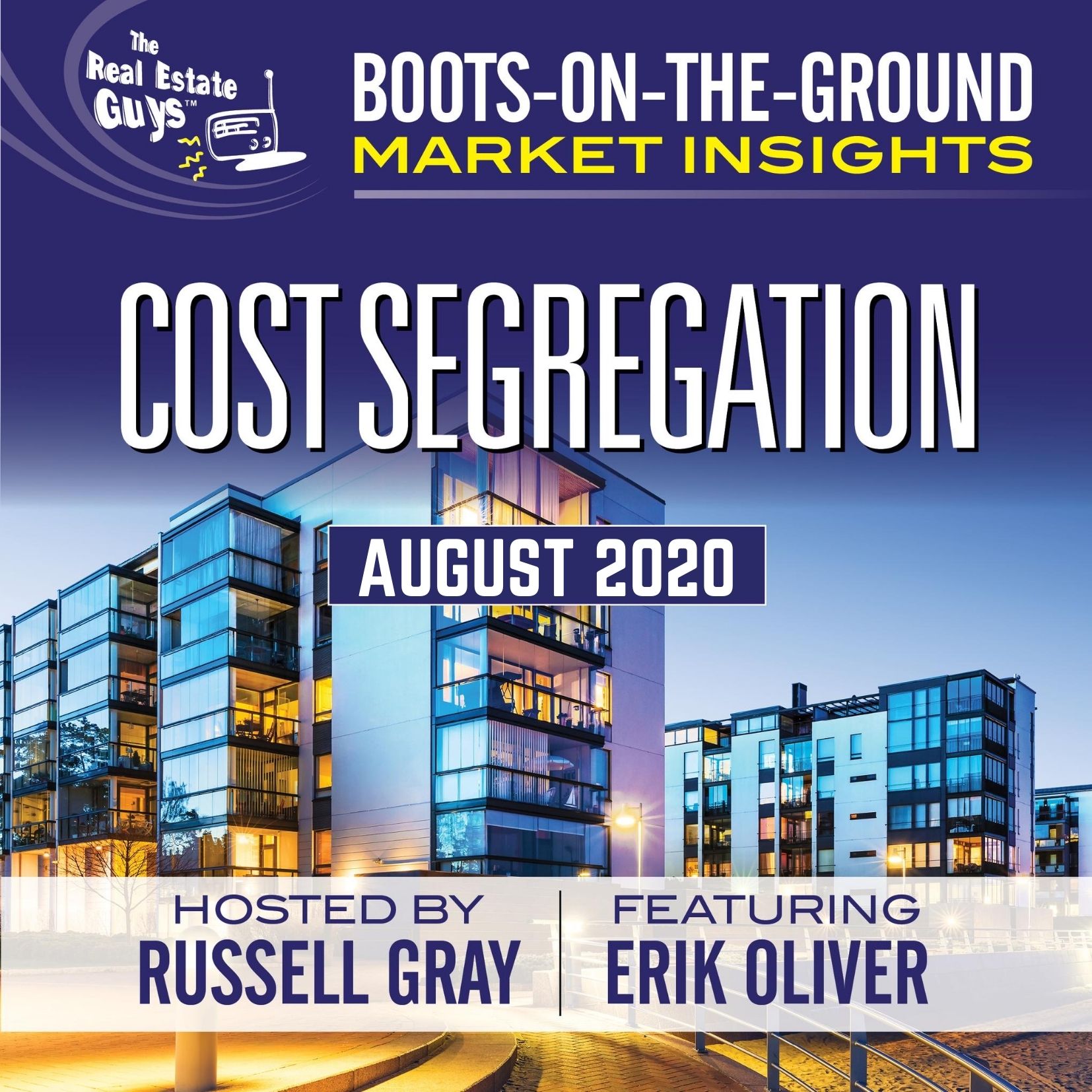 In this episode of Boots-on-the-Ground, we hear from Erik Oliver, an expert who is responsible for saving millions of tax dollars for investors like YOU! Taxes are a big part of operating expenses … we all know it. So what is happening after the long-overdue changes to qualified improvement properties? We might consider revisiting already completed cost segregation studies. It could mean the difference between a thirty-nine year asset and a fifteen year asset …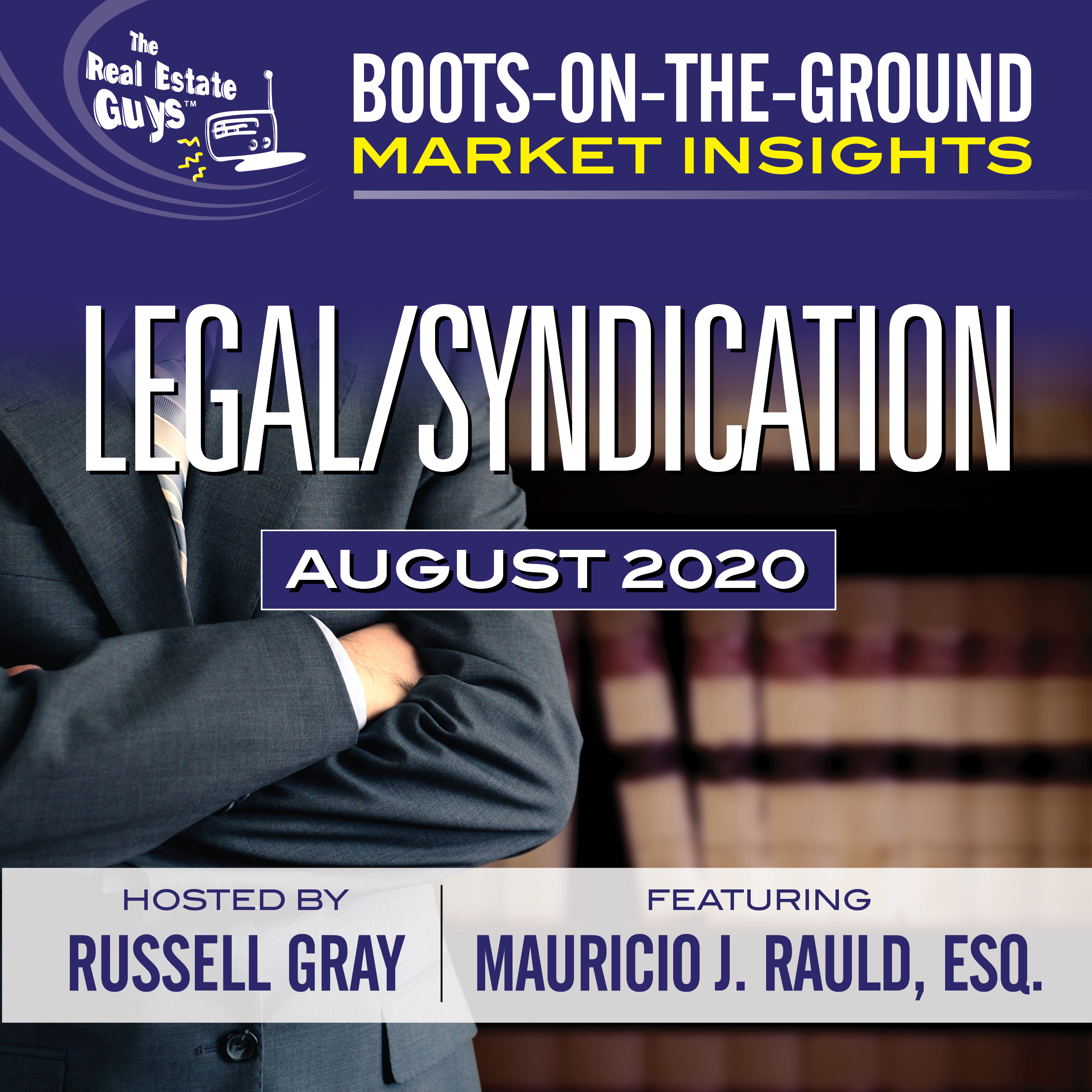 Russell Gray, co-host of The Real Estate Guys™ Radio Show, interviews founder and CEO of Premier Law Group, Mauricio Rauld. Mauricio is an experienced securities attorney that has his thumb on the pulse of Real Estate Syndication. In this episode, we gain insider knowledge on the current state of the market, what to look for, and what to prepare for.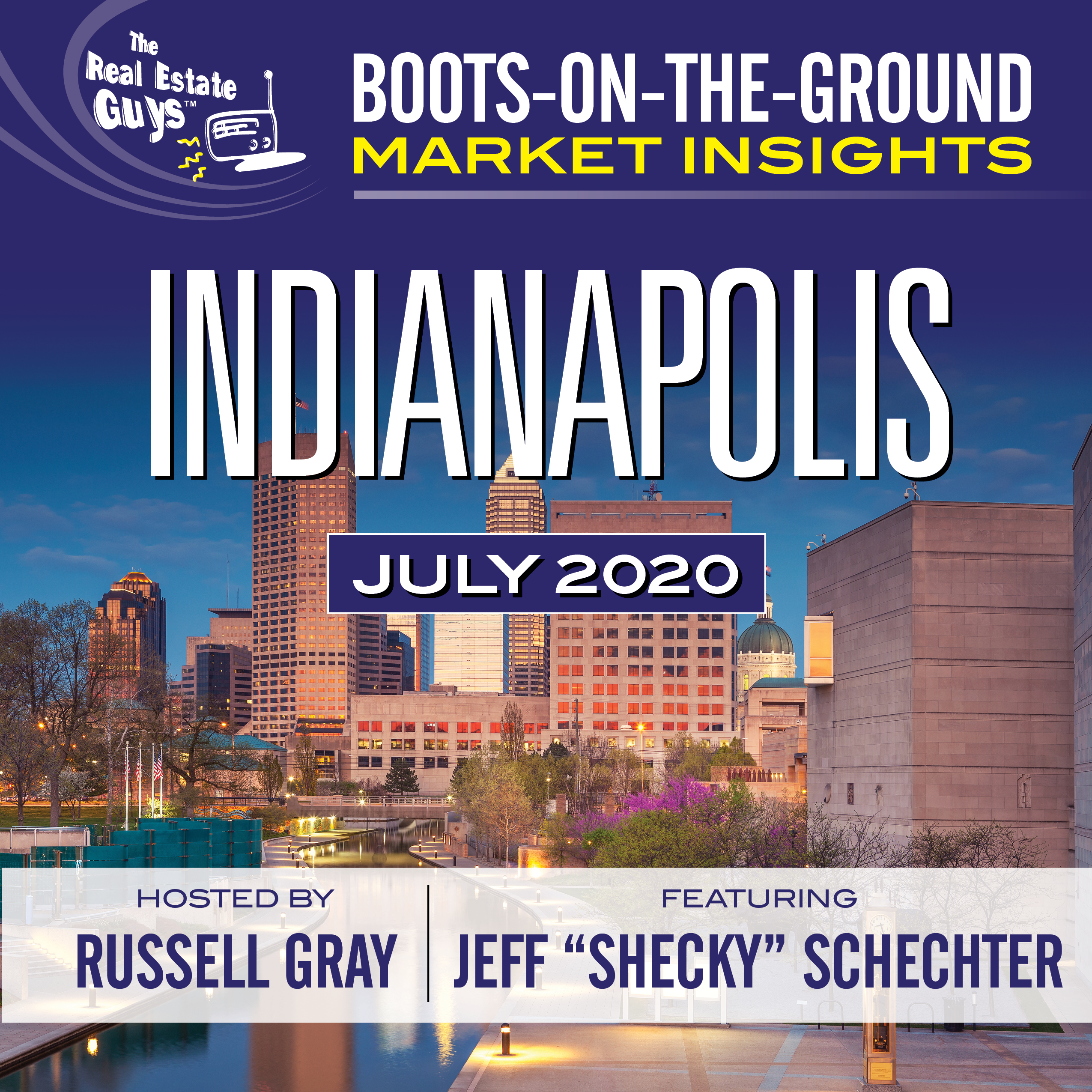 Russell Gray, co-host of The Real Estate Guys™ Radio Show meets with Jeff "Shecky" Schechter, CEO and Co-Founder of High Return Real Estate. Listen in to discover why Indianapolis, known as "The Crossroads of America," represents a unique opportunity. Tune in as the team at High Return Real Estate make the best of their Indy knowledge available to investors like YOU. Their assets are producing some of the highest returns in the real estate investing arena … with cash flow three times the national average!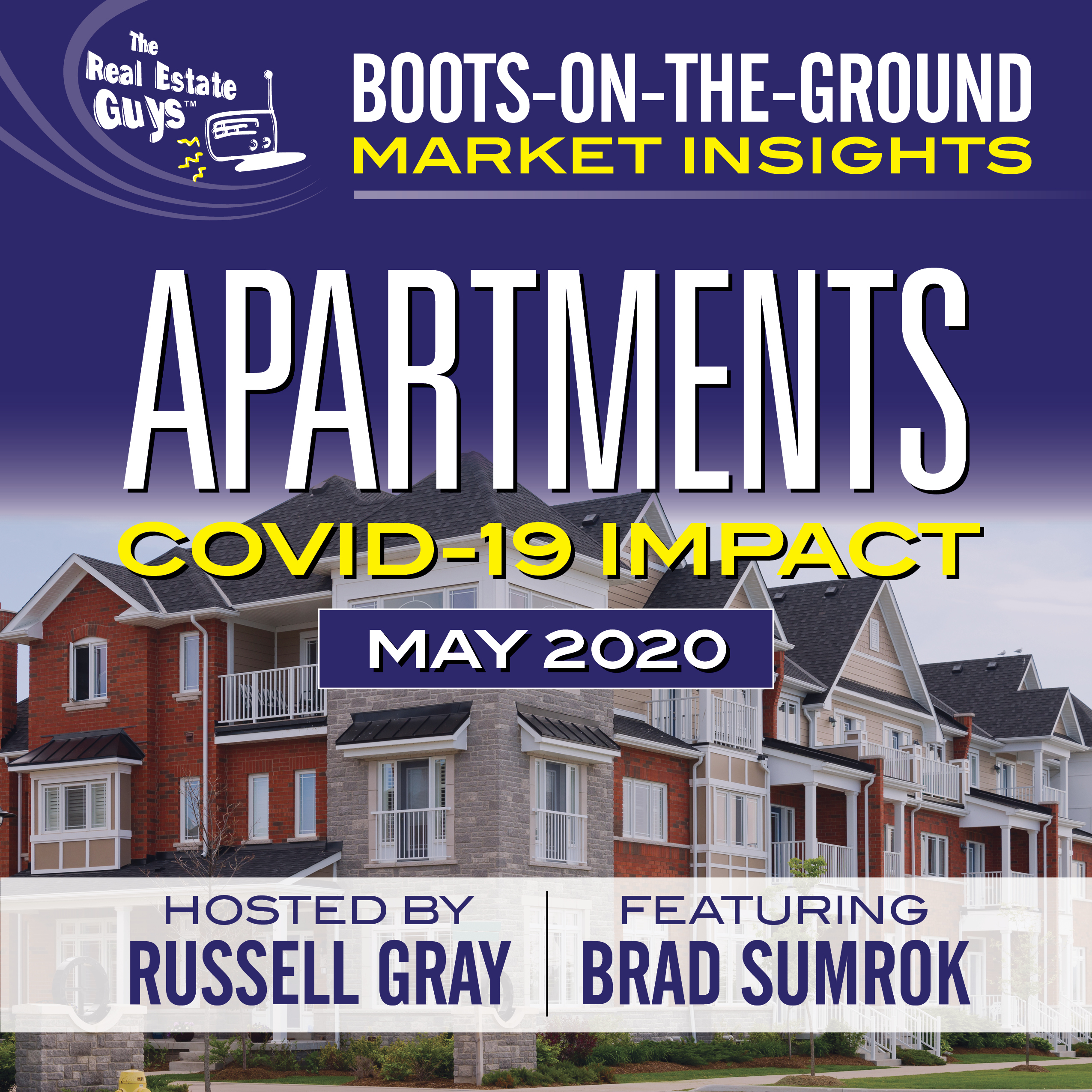 Find out how the Apartment Niche is faring amongst the upheaval of the Coronavirus crisis. The bottom line is that no matter what happens … People still need housing. But the question on everyone's mind is "Will tenants keep paying their rent?" Russell Gray, co-host of The Real Estate Guys™ Radio Show sits down with Brad Sumrok, seasoned apartment investor and mentor to discuss facts of the matter.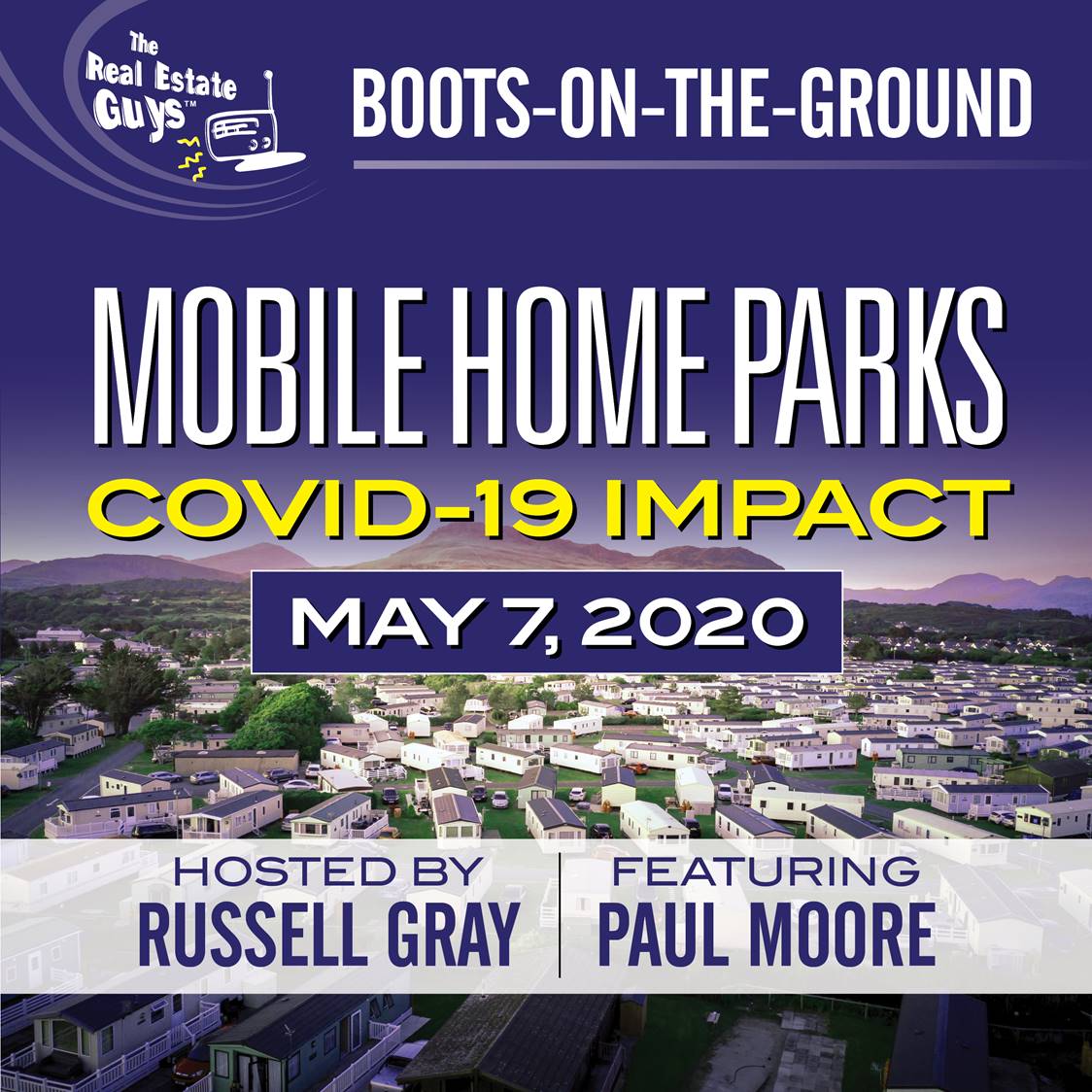 There's no denying the economic shifts happening right now as a result of the Coronavirus crisis … Some asset classes will win. Some will lose. co-host of The Real Estate Guys™ Radio Show, Russell Gray, sits down to chat with seasoned investor, Paul Moore, about the impact he's seeing at the street level in the mobile home park niche. Plus, Russ shares keys to investing in the right assets at the right time!
---
More Amazing Special Reports …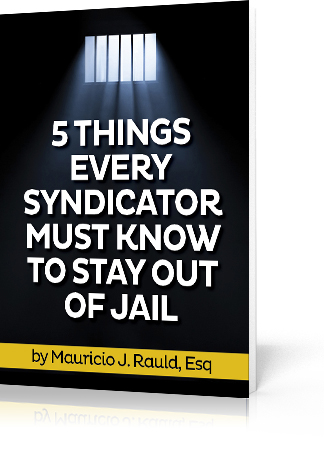 The consequences for violating securities laws are severe … and as a syndicator, this is not a responsibility to take lightly. In this Special Report, investors are given a comprehensive guide to ensure they are making informed decisions with the best legal resources. Mauricio Rauld outlines the rules of engagement (and disengagement) to protect yourself and your business as you're raising capital and doing deals. After all, no one wants the SEC breathing down their neck.
Coronavirus Crisis Update 3/20/20 –

Public demand for deliverable physical precious metals is more furious than it was in 2009!  Gold is portable wealth and silver is spending money in a crisis. With no counterparty risk, gold and silver are one of the few asset classes that hold their purchasing power in times of uncertainty.  They're real assets with real benefits for investors. Get started in the physical precious metals arena with this exclusive guide. Learn about the most widely traded and competitively priced gold, silver, platinum, and palladium coins and bullion available today … and discover the do's and don'ts of investing in this asset class.  Learn more now!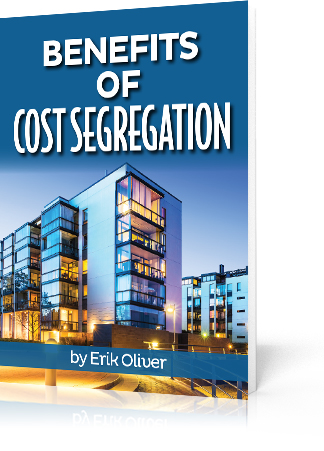 Cost Segregation is a commonly used strategy that allows real estate investors who have built, purchased, or remodeled real estate to increase cash flow by accelerating depreciation deductions and deferring state and federal income taxes. Learn how to get the most from your investments!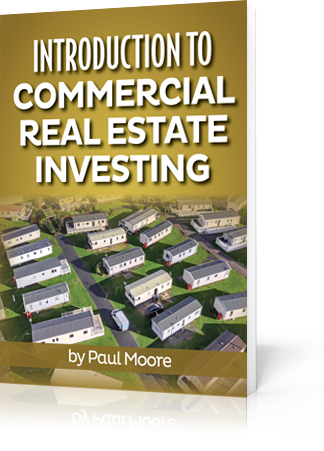 Getting started in Commercial Real Estate Investing can be a little intimidating … Fortunately, the team at Wellings Capital has a five part eCourse covering not only the basics but all the details of what you need to know in order to make a big splash in this sector. Learn how to get on the true path to wealth, the secrets to massive tax savings, how to prepare for a recession and much more!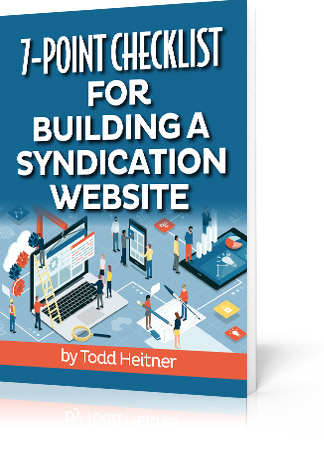 You only get one chance to make a great first impression! While building a website for your syndication business can be stressful … the experts at Apartment Investor Pro are here to guide you on your website way. Stop making mistakes that cost you valuable time and money. Find the secrets to site success in this special report.
Coronavirus Crisis Update 3/26/20 – 

News flash! Food has been deemed "essential". And demand is overwhelmingly high (just ask your local grocery clerk about their traffic lately). Agricultural investments offer you the chance to buy REAL land that will appreciate over time … while reaping profits from sales of the real PRODUCE you grow. In this extensive report from Paraguay AG Invest, learn how you can squeeze long-term, consistent income from oranges … without getting your hands dirty. The report guides investors through passive investment options as well as the risks and benefits of investing in Paraguayan oranges.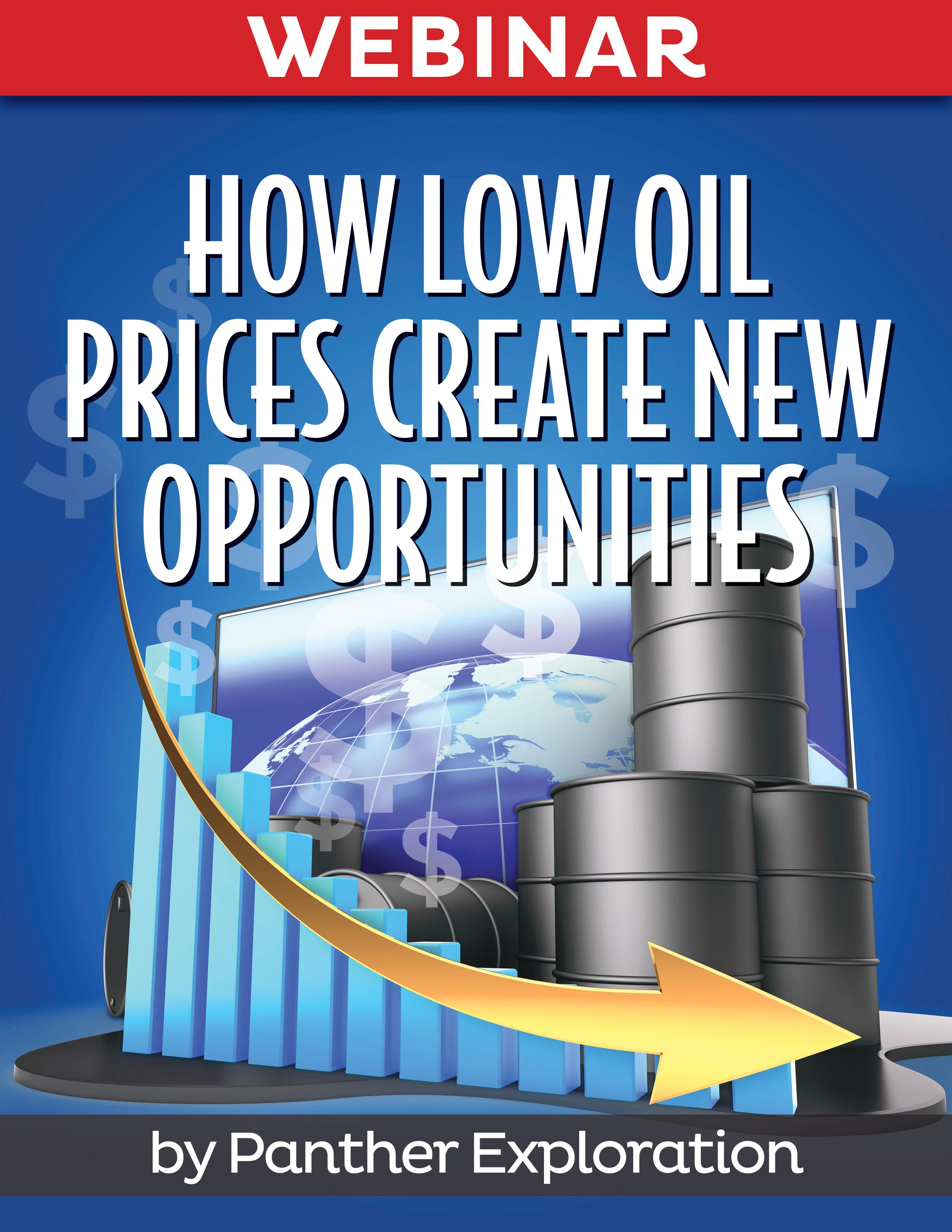 There's an EPIC problem drawing up an EPIC opportunity in the oil fields. With oil prices dropping to the lowest prices per barrel in decades and supply lines constricted as storage and demand are temporarily shored up … Explore why NOW there's a unique window of opportunity to dive into the oil industry and position yourself to profit big time.
Coronavirus Crisis Update 5/21/20 – 

Chances are, you walk by this cash-machine every day without a second thought. ATMs are an investment class that offers stable, passive cash flow and MAJOR TAX BENEFITS. In this special report, investor Dave Zook will walk you through the risks and rewards of co-owning these lucrative assets … and why ATMs may be the most hands-off investment out there. Read how you can give "cash machine" a whole new meaning!
Twenty-year veteran investor, Terry Kerr, draws from experience investing and operating a portfolio of turnkey properties successfully in all economic cycles. So … What are the secrets to plug n' play, steady cash flow rental property investing? Terry reveals his 20 tips and due diligence questions every long distance investor should ask before buying a property from a turnkey provider. BONUS! Find out about the economic drivers supporting a real estate market that experienced ZERO drop in turnkey property occupancy and rents in the last recession (2009) … Successful markets leave clues!
Coronavirus Crisis Update 3/26/20 – 

Food is a commodity everyone needs.  In a bubble market, concerned investors are drawn to farmland and agricultural commodity investments.  Read now to discover greenhouse farming … a modern way of growing vegetables that increases crop yields while meeting the growing GLOBAL demand for food. Get into the greenhouse and grow some greenbacks of your own!
One of the most important things you can do to protect your wealth is find not just a good, but GREAT tax advisor and preparer. Begin your search with advice from Rich Dad Advisor and Certified Public Accountant, Tom Wheelwright. Tom has spent his life using the tax law to help clients like YOU. In this special report, Tom shares his recommendations and tips for finding a tax advisor who will take the fear out of tax season … and save you money. Take a look!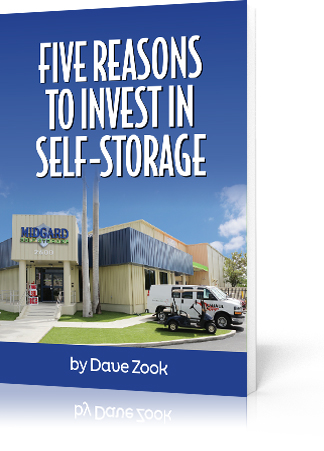 Invest in a niche that is recession resistant and offers great returns. It may sound too good to be true … but that's self storage in a nutshell. Over the past decade, returns from investments in self storage have outpaced most other property types. Dave Zook is one of the investors reaping these benefits … and he is ready to share his insights with you. Learn the five biggest reasons why you'd be smart to invest in self storage in this special report!
Coronavirus Crisis Update 04/29/20 – 

Since Airbnb started in 2008, millions of people have been choosing alternatives to hotels for their business trips and vacations. Demand is growing much faster than supply … which means an opportunity for some serious CASH FLOW. Get the full break down on this break-out niche in this special report!
Coronavirus Crisis Update 3/25/20 –

Amid gut-wrenching data on the Coronavirus effects on commercial real estate, there remains some bright spots … Manufactured Housing being one of them! Investing in mobile home parks is one of real estate's best hidden recession-resistant niches. Discover the very specific reasons they offer a great opportunity to grow income and increase wealth. Expert investors (and their passive partners) can turn a mobile home park into a profit-churning, value-maximizing ROI machine. Learn how in this special report!
Happy tenants = fewer vacancies + more lease renewals. We can't think of a better equation! Especially when rental markets get competitive, having a plan to gain and retain a solid tenant base is crucial. Now on to the hard part … HOW exactly do you make your tenants happy? We had our friend Terry Kerr compile a report on his best tips and tricks for increasing value to tenants. See how these tips can improve YOUR bottom line.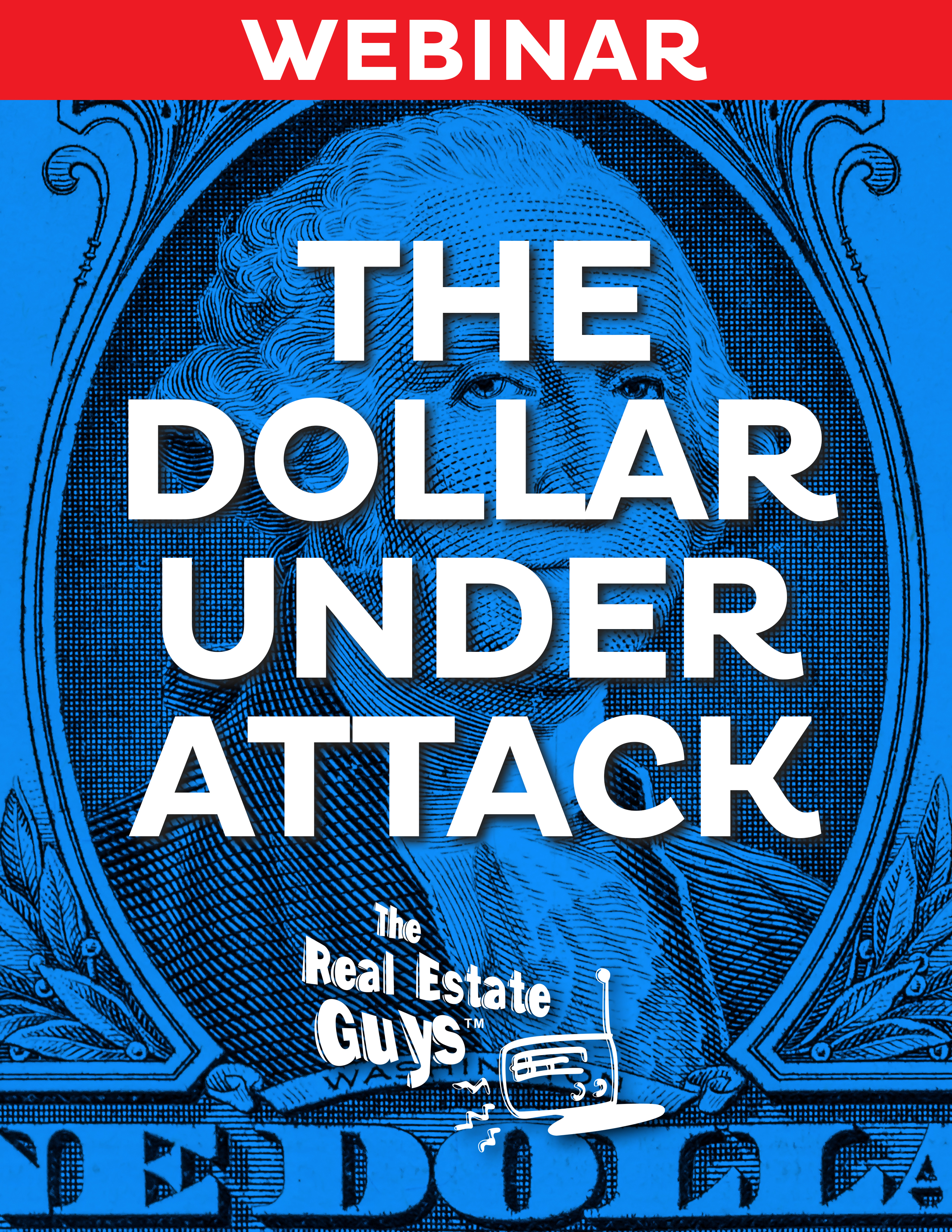 The United States dollar is under attack … as China and Russia conspire together to dethrone the dollar. This isn't conspiracy theory. And it's no secret. You can't prepare for a problem you don't see coming. After you watch this compelling presentation, you'll have a whole new understanding of the raging warfare hidden in plain sight. Watch The Dollar Under Attack video today!
Coronavirus Crisis Update 3/26/20 – 

Smart investors are moving their money into REAL assets! When times are tough, people strip down their spending to BASIC human needs. FOOD remains top of list (just ask your local grocery clerk about their traffic lately). Savvy investors are putting themselves in position for sustainable profits in agricultural farmland. The climate and supply/demand dynamics in Paraguay are ideal for citrus crops … Find out how to squeeze passive income from citrus crops grown on your own land in this special report!
Coronavirus Crisis Update 3/26/20 – 

NOW is the time! BEFORE asset prices begin to cycle down, lenders tighten up lending guidelines or mortgage rates rise … take your equity off the table. Ready to diversify your portfolio … but don't have the liquid capital? You could pass on new opportunities that are sure to come OR you could make a better choice! In this special report, commercial lending specialist Billy Brown shares his solution for accessing the existing equity in your rentals and diversifying your portfolio … Check it out!
Coronavirus Impact Update Coming Soon – While coastal markets in the US are overpriced, midwestern and southern markets are more affordable. Indianapolis represents a unique opportunity for the savvy investor … with low unemployment, a great cost of living, and a growing population. Its assets are producing some of the highest returns in the real estate investing arena … with cash flow at three times the national average! Discover the opportunities in "The Crossroads of America" in this special report!
Coronavirus Impact Update Coming Soon – Diversify your portfolio with oil and gas … real assets with real opportunities. In this special webinar, Bob Burr and the team at Panther Exploration demonstrate through an actual REAL CASE STUDY (closed) how investors can seize the chance to secure big profits and big tax advantages with oil and gas!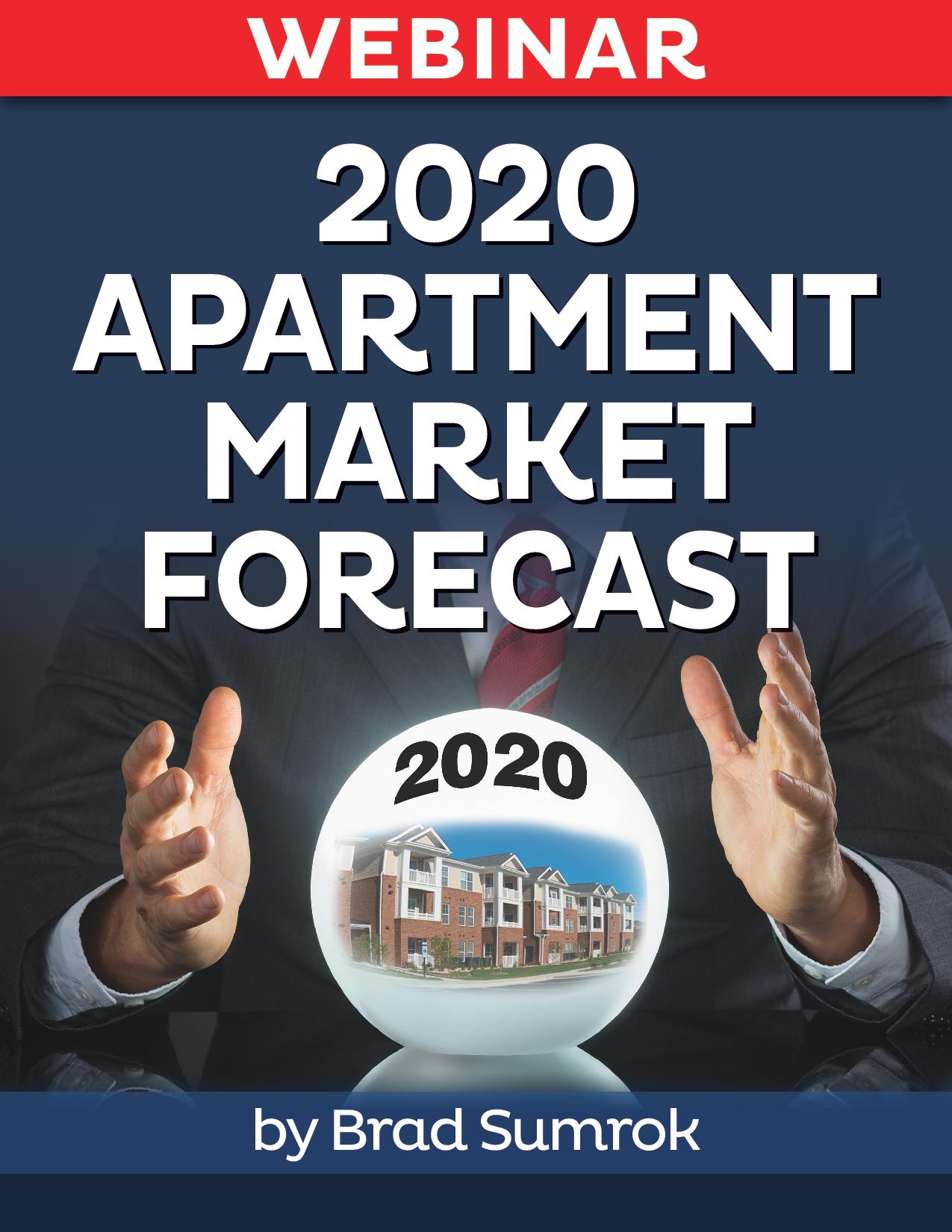 Coronavirus Impact Update Coming Soon – Brad Sumrok is an experienced multifamily investor with properties in markets across the U.S. … and his goal is to help investors like YOU learn how to step up to syndication and apartment investing. Wondering what the future holds for U.S. markets? Listen in! In this webinar, Brad takes a look at the U.S. economy to predict what U.S. apartment markets will look like in 2020 … and which markets are the best for investors.
Too many investors leave money sitting around like a lazy teenager. It's time to give that equity a job and make some money!  In this exclusive webinar, investor and lending solutionist, Billy Brown, shares his tips for extracting lazy equity from your rental portfolio … and using it to jump into larger deals.  And you'll learn how to protect your equity from bursting bubbles from our very own Russell Gray!
Join host and co-jost of The Real Estate Guys™ Radio Show, Robert Helms and Russell Gray, as they discuss with Chris Martenson and Adam Taggart of Peak Prosperity the vast economic benefits of real estate investing … Money will be finding its way into real estate in the coming years as investors begin to move away from bubble markets looking for safer alternatives. Position yourself to benefit from these market changes!
Looking for an informative guide to financing your next … or first … multi-family property deal? You've come to the right place! Follow this guide through the basics of multi-family financing. From an easy-to-read explanation of why apartments are a proven asset class to a detailed explanation of your lending options … as a new or returning multi-family investor, this report is tremendously helpful.
The Phoenix metro is on the move! Made up of major towns like Mesa, Scottsdale, Chandler, and more … it's no surprise that major corporations are pinpointing Phoenix as the place to be. The population is booming … and the appreciation rates continue to be some of the highest in the U.S. Learn the most important data on this dynamic desert paradise in this special report!
Phoenix is one of the most robust markets today … and that means OPPORTUNITIES for real estate investors. People are moving to "The Valley of the Sun" in droves … and demand for affordable rentals is outdoing supply. The team at P. J. Hussey is here to help you hit the ground running. Learn more about what this growing market has to offer in this special report!
You don't need to have tons of money or great credit to start investing in apartment buildings. There are many advantages to raising money from private individuals instead of using your own. Investor Michael Blank shares his top tips and lessons learned in this real estate niche in this special report!
Coronavirus Crisis Update 5/21/20 – 

Metro Atlanta has one of the fastest growing populations in the United States! And that's not the only thing that's growing. Jobs, tourism … and real estate opportunities … are booming too. Learn what this Georgia-peach-of-a-city has to offer investors like you in this special report!
You can make real money owning real assets (like real estate!) using your retirement account. You may already know that part, but did you know you can do it tax-FREE! Yes. Not tax-reduced or tax-deferred, but Tax-FREE. You work hard planning for your retirement. Don't let Uncle Sam devour it through taxes. Getting away from Uncle Sam is not an easy task (especially if you don't want to go to jail). But don't stick your head in the sand … start building tax-FREE retirement wealth today!
Are you out of money? For many investors, syndication is the perfect solution for doing bigger … and better … deals. But for beginners, syndication can be tricky to get right. Dive into this guide to safe syndication, written by securities attorney Mauricio J. Rauld. A practicing lawyer, Mauricio offers detailed information to help investors stay on the safe side of the law. Consider this guide an essential piece to help you solve the syndication puzzle.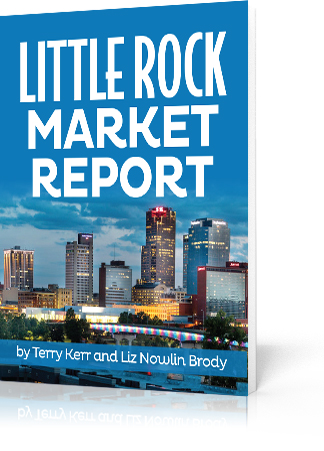 Booming business, a tech-savvy workforce, a diverse culture, and a flourishing downtown … that's Little Rock! This jewel of the South has proven its ability to weather economic downturns. With a low cost of living and lots of charm, Little Rock is a market on the move. Learn all about "The Rock" in this special report!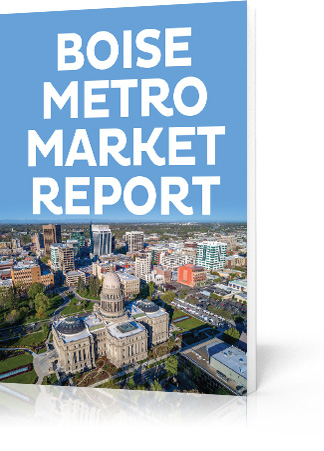 Look no further than the Boise Metro area to find a market on the move. With booming businesses, vibrant views, and an enduring economy … people are packing up and booking it to Boise. And the market is ideally located for reaching all the western markets in the U.S. Opportunities abound in Idaho! Learn more in this special report.

*UPDATED!  NOW A SEVEN-PART SERIES*
The baby boomer generation has driven HUGE economic waves as they've sailed through the seasons of life. Now they are taking care of their elderly parents…while they themselves are approaching a time when they may not be able to live on their own. Watch this informative webinar presented by Certified Financial Planner and real estate entrepreneur Gene Guarino…and discover how YOU can turn a nice home in a nice neighborhood into a cash flow machine.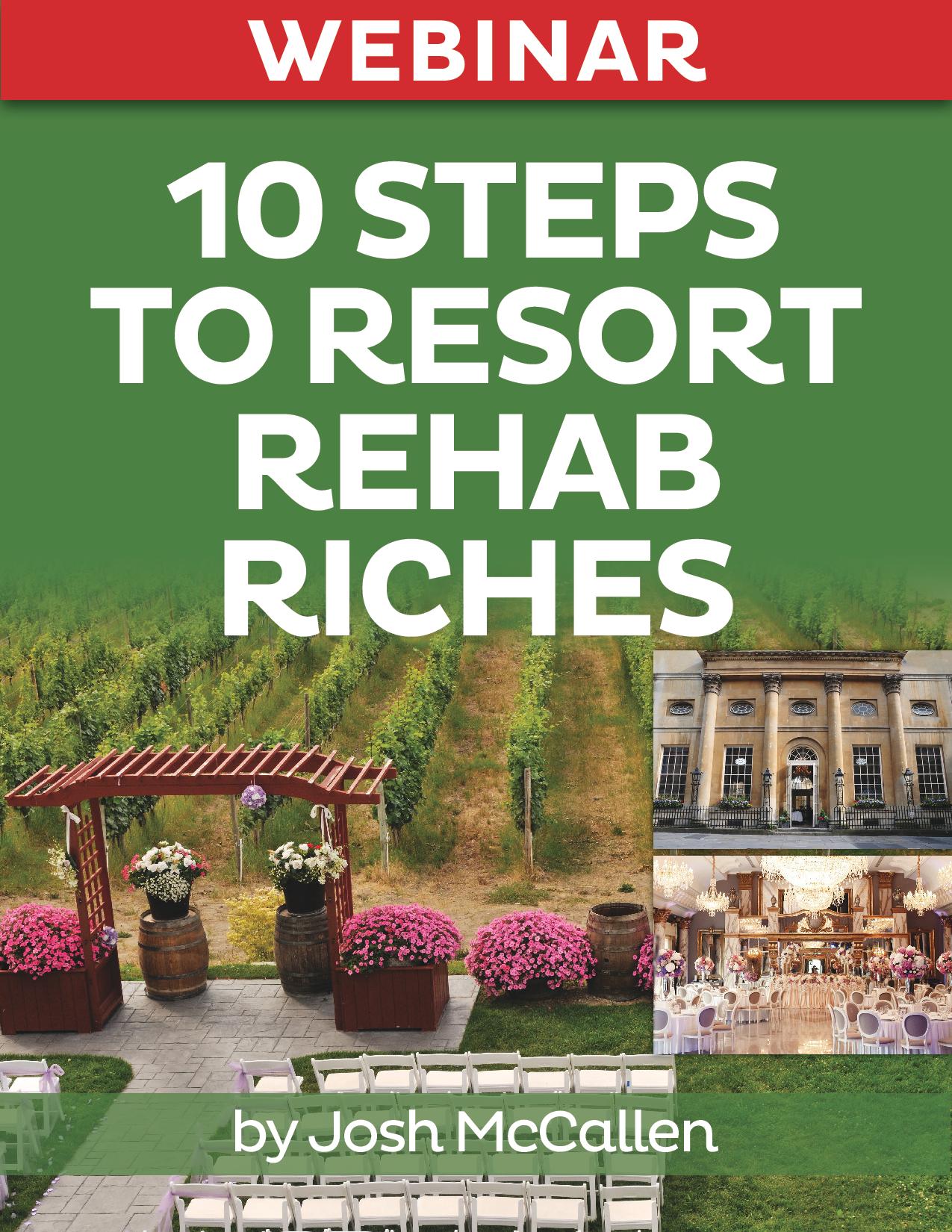 Real estate is full of incredible niches … and resort rehab projects are one of the most lucrative! Revamping resorts makes for a fabulous lifestyle investment … with major tax benefits, high returns, and the bonus of personal-use time for the year-round vacation of your dreams. In this newly released webinar, Josh McCallen and the team at Accountable Equity share how they identify profitable resort rehab opportunities … and how you can do the same.
Thanks to the Baby Boomers, senior housing is BOOMING. Everyone needs a place to live … and after a lifetime of hard work, seniors are ready for a first-class housing experience. Explore the state of the senior housing industry in this special report. Discover what kind of housing seniors want … and which markets have room to grow. A good investment never gets old!
Coronavirus Crisis Update 5/21/20 – 

Affordable property, low unemployment, and a thriving economy … that's Jacksonville, Florida! This market is growing in every way possible. Combine sandy beaches with favorable returns on investment, and you've got an opportunity that can't be missed. Learn what makes Jacksonville the perfect place for CASH FLOW in this special report.
*UPDATED!  NOW A TWO-PART SERIES*
There's nothing more terrifying to an investor than the threat of the Securities and Exchange Commission (SEC). You need to ensure that your legal structures for doing business are immune to SEC stress … meaning they are in compliance with or exempt from SEC regulation. This thorough webinar is an excellent guide for building a company that raises money for your investments AND keeps the SEC off your back!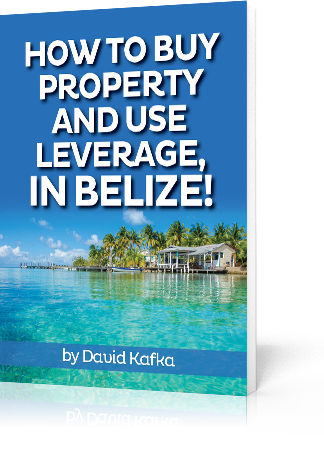 Belize is a beautiful place … and it's a land of opportunity for investors who have the vision to see what's in the making … and think creatively! As a Belize investor himself and a Re/Max broker, David Kafka specializes in helping people just like you find the right way to use leverage to snatch up prime properties in this tropical paradise … and he's sharing his top insider tips with you in this special report!
Opportunity Zones are one of the hottest new topics in real estate … but what are they, and how can you use them to your advantage? Learn why Opportunity Zones can make a big difference in your investment and tax strategy and discover common pitfalls to keep on your radar. It's the good, the bad, and the ugly of Opportunity Zones … in this new special report!
Real estate is full of incredible niches … and resort rehab projects are one of the most lucrative! Revamping resorts makes for a fabulous lifestyle investment … with major tax benefits, high returns, and the bonus of personal-use time for the year-round vacation of your dreams.  In this special report, Josh McCallen and the team at Accountable Equity share how they identify profitable resort rehab opportunities … and how you can do the same.
Everything's bigger in Texas … and that includes investment opportunities. The Houston market has been a hot spot for a while … and that growth is extending north to Cypress, Texas. As one of the Houston area's largest suburban communities, Cypress has high occupancy rates and rising rents. Learn all the reasons Cypress is a market on the move in this special report.
Utah is growing in every way … and it is growing FAST! In the Northwest quadrant of Salt Lake County, Magna offers the perfect investment blend of proximity and opportunity. Take advantage of the booming Salt Lake City market and get in on the ground floor of new growth. Discover what makes Magna a magnetic market in this special report.
Oil and gas investments offer some of the best tax incentives! Make tax benefits and rising oil and gas demand work for you with a skilled partner to guide you through the process. Learn from oil expert Bob Burr and his team at Panther Exploration about how YOU can shore up your portfolio in this exclusive report.
Discover what makes Belize one of the most intriguing resort property investing markets in the Western Hemisphere.  In this special webinar presentation, Robert Helms shares market intelligence he's gleaned from many years of studying, networking, working in, and leading trips to the resort property market of Ambergris Caye, Belize.
Wholesaling real estate is one of the fastest and easiest ways for new investors to get into the game. Unfortunately, there's a lot of confusion floating around about what it is, how to do it, and where to get started. Tom Krol, founder of Wholesaling Inc., is here to get you on the fast track. In this special report, Tom shares everything he wishes he knew when he was starting out in this profitable niche … so YOU can start investing with an advantage!
Multi-family is a favorable asset class … and it's not hard to see why!  Apartments offer opportunities for cash flow, appreciation, depreciation and value-add capital gains.  But, there are even MORE good reasons to invest in apartments … and the time is NOW. Learn from apartment king, Brad Sumrok, in this exclusive video presentation from the Apartment Investor Mastery National Conference.
In the United States, a lawsuit is as good as a lottery ticket. Unfortunately, the more your portfolio grows, the bigger your liability becomes. You need to be on your A game to protect your assets. Asset protection is an essential part of running your real estate investment business. This simple assessment from author and attorney Kevin Day explains your potential for attracting lawsuits and puts you on the road to efficient asset protection.
Cleveland is a revitalized diamond in the rust belt. It's rapidly becoming a profitable, affordable market. The healthcare-technology corridor is flourishing with innovation, and organizations like the Cleveland Cavaliers, Cleveland Clinic, and the Rock and Roll Hall of Fame call it home. In this special report, discover why Cleveland is on the rise and why many investors are taking a closer look at this industrial powerhouse city turned healthcare tech hub.
For many, the logical first step in real estate investing is single-family homes in your neighborhood. However, today's market cycles mean single- and multi-family home prices are rising and profits are shrinking. On the other hand, business is booming and e-commerce is expanding … and so are the opportunities in commercial real estate! In fact, commercial properties today are giving an average of TWO PERCENT HIGHER returns than multi-family markets. And there's still room to grow! Check out this special report prepared by Tom Wilson, CEO of Wilson Investment Properties, to learn more about navigating the world of commercial investing.
Imagine a real estate investment in a stable and growing market. It features an array of the amenities you personally love most … maybe near the beach, maybe near your favorite amusement park, maybe with access to world-class museums. The market attracts thousands of people from around the world … and the best part? YOU have the ability to enjoy the property too! Sound too good to be true? In this special report prepared by The Grove Resort & Water Park in Orlando, you'll learn how to make this type of Turnkey Lifestyle Investment a reality. Take a look!
Choose a long-term investment that will increase your equity and provide great monthly cash flow … Move up from single family homes to multi-family! Consider a fourplex as a great way to transition. Learn why the fourplex is such a great property type and how to get the most out of your investment. Most intriguing is this unique strategy to get the best bargains in any real estate cycle … Take a look!
Oil and gas are in ever-increasing demand … and these real assets offer really big tax benefits! Now is a great time to invest in a domestic oil drilling partnership. Bob Burr and his team at Panther Exploration know the ins and outs of this industry … and they've come to reap big rewards in the form of TAX-SAVINGS! In this short webinar, they share their knowledge with you. Learn how investing in American oil and gas keeps more money in your pockets.
Have you heard?  You can get government-insured loans for multifamily properties with no balloon payments and no recourse.  These loans amortize over longer periods than most commercial loans and offer higher leverage.  If this sounds like the best-kept secret in multifamily lending, we're thinking so too!  Only 100 lenders in the nation offer this loan.  Read this special report and learn all the details that could save and make you millions!
Twenty year veteran real estate investor and property manager, Greg Bond, shares his secrets to profitable property management.  For your eyes only…
If you're a regular listener, you know The Real Estate Guys™ LOVE Belize.  Check out this spectacular pictorial of this enchanting country and find out why!  From the gorgeous rain forests of the mainland to the picturesque white sand beaches of the islands to the unique and diverse architectural styles, this report will open your eyes to a new world of opportunity.  And if you're interested in Belize, you'll also want to check out our Belize Discovery Trips.
A real estate club can be a great place to make new friends, find investment partners, expand your education and find good deals.  If you run it right, a real estate club can also be a great part-time or full-time business.  But before you jump in the deep end, here are twelve important things to think about which come from over a decade of real-world experience.

How can the combination of two cash flowing asset classes fit together to enhance cash flow and hedge against a falling dollar?  Find out in this unique report by our very own financial strategist Russell Gray.

A new law is breaking the stranglehold Wall Street has had on connecting investment capital to opportunity.Most people don't know what happened.  Even fewer know how to take advantage of it.  This special report explains both.

The financial crisis seized up financial markets and made it harder for entrepreneurs to get the funds needed to grow their businesses and create jobs.  The U.S. government passed The JOBS Act to remove some of the regulatory barriers and allow entrepreneurs to more easily raise money from private investors.  According to attorney Mauricio Rauld, this has exciting ramifications for a fundraising technique called crowdfunding.  Check it out!
Thinking of forming your own corporation or LLC for asset protection, privacy and tax benefits?  Great idea!  But before you spend your hard-earned money, invest some time to review this informative article by attorney Kevin Day.