The Secrets of Successful Syndication Seminar
SAVE THE DATES!
September 25-26, 2020
Dallas, Texas, USA
Registration Opening Soon!
To be sure you get Priority Access Registration … 

If you're a Syndication Mentoring Club member, please click here to register.
---
Discover how YOU can start, fund and operate your OWN real estate investing business … by helping wealthy people grow their wealth through real estate!
Many successful, high income and high new worth people have more money than time. They like the IDEA of investing in real estate, but they don't have the time, knowledge or interest in actually doing the work.
That's where YOU come in!
When you start your own real estate syndication business, you connect money seeking a return to return generating investment that need to be funded.
The GREAT news is … there are LOTS of both available! So there's PLENTY of room for YOU to get in on the action!
It's time for YOU to learn the Secrets of Successful Syndication!
---
The Secrets of Successful Syndication is taught by a highly experienced collection of experts …
Your Hosts
Robert Helms
The founder and host of The Real Estate Guys™ Radio Show, Robert has a long and storied background in real estate as an investor, developer, educator and syndicator. His entertaining and engaging presentation style, practical knowledge and diverse perspectives make him a crowd favorite. In addition to serving as the event emcee, Robert will share why real estate and syndication make sense now, where to find both money and deals, and case studies of real world syndications.
Russell Gray
Russ is the long-time co-host of The Real Estate Guys™ Radio Show. A business and financial strategist with three decades of experience in marketing, investing and financial services, Russ has a knack for seeing the big picture and knowing how to put the pieces together into an actionable plan. He will explain the fundamentals of syndication, the four essential skills every syndicator must have, and how you can start to build your syndication business immediately…no matter where you are today.
Your fine faculty of subject-matter experts …
Mauricio Rauld, Esq.
Mauricio is an experienced securities attorney who focuses exclusively on helping real estate investors and entrepreneurs navigate the complex world of securities laws, ensuring full compliance with federal and state securities laws. He also happens to be Robert's personal attorney. Mauricio will share the critical legal concepts you must understand when raising and handling other people's money, how you can use self-directed retirement accounts to fund your syndication, and how to best structure your syndication.
---
Dave Zook
Dave began his syndication career at this very seminar and has gone on to raise $100 million (and growing) for a variety of deals including apartment building, resort properties, self-storage facilities, and ATM machines. He knows exactly what it takes to go from beginner to seasoned pro in just a few short years. Best of all, he's HAPPY to share his secrets for success in his unique down to earth style.
---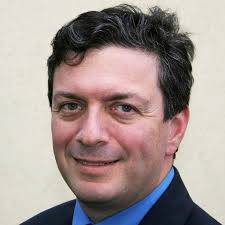 Victor Menasce
Victor is a very active Canadian real estate investor and syndicator with projects in both Canada and the United States. He's the author of two books, including Magnetic Capital – How to Raise All the Money You Need for ANY Worthy Venture (foreword written by our very own Robert Helms). Victor has been mentored by and works with George Ross, who was Donald Trump's long time business attorney and an original judge on The Apprentice. Victor is also the President of the Ottawa Real Estate Investors Organization. He brings a broad background in business, technology, start-ups, fundraising, strategic networking, real estate investing, and real estate development.
---
Brad Sumrok
Brad is a highly successful apartment investor, syndicator, and mentor to hundreds of apartment investors. Frustrated with corporate life, Brad looked into real estate investing. But rather than rely solely on his own resources and starting small, Brad discovered syndication and used it to go big fast. In just three years of part-time investing, Brad was able to quit the corporate grind. In 2012, Brad was named the National Apartment Association's Independent Owner of the Year. Today, he continues to actively invest and syndicate, while sharing his knowledge with hundreds of students.
---
Damion Lupo
Damion is an expert in little known strategies for using Qualified Retirement Plans to help individual investors take control of their financial future. There are literally multi-trillions of dollars locked away in Wall Street controlled retirement programs. Damion will explain how syndicators can tap into this huge pool of capital by giving control back to the individual investor and putting their retirement funds to work in Main Street real estate deals.
---
Tom Wheelwright
Tom's a high energy tax and wealth strategist, a best-selling author, an entrepreneur … and is Robert Kiyosaki's personal CPA. Tom's extremely well-versed in the new U.S. tax law and shares how investors can use it to build substantial wealth and permanently reduce taxes."
---
Jillian Sidoti, Esq.
Jillian is one of the country's leading experts on Regulation A+. Since 2008, she has submitted multiple Regulation A Offering Circulars to the Securities Exchange Commission for approval making her one of the few attorneys familiar with the law prior to the changes under the JOBS Act. Since the JOBS Act, Jillian has assisted multiple companies and entrepreneurs realize their fundraising goals through Crowdfunding, 506©, and Regulation A. Jillian also continues to specialize in transactional legal matters such as private placement memorandums, S-1′s/S-11's, and Regulation D filings. She also spends her time speaking at seminars educating real estate investors on how to legally raise capital for their real estate investment projects.
---
Nancee Tegeder, Esq.
Nancee Tegeder, Esq. is an associate attorney at Trowbridge Sidoti LLP where she advises clients on matters related to crowdfunding, syndications, commercial real estate transactions, and securities laws. She has written articles, presented seminars and completed opportunity zone-specific securities offering documents for many clients. Prior to joining Trowbridge Sidoti LLP, she worked as in-house counsel for multiple small businesses, advising them on business structures, intellectual property matters, and contract law. Nancee also owned her own estate planning law firm in Arizona for five years. She is licensed in California, Arizona, and Utah. Nancee graduated Cum Laude from the J. Reuben Clark School of Law (Brigham Young University) in 2004.
---
More to be announced!
You never know who's going to show up for an event with The Real Estate Guys™ … and we're working on a few surprises for this event! But don't want to find out before you register … prices go up as the event gets closer … and limited VIP lunch tickets are offered based on registration order.
---
PLUS…you'll hear from several real world syndicators…including several who kicked off their syndication careers at this very event!
The Secrets of Successful Syndication Seminar
SAVE THE DATES!
September 25-26, 2020
Dallas, Texas, USA
Registration Opening Soon!
To be sure you get Priority Access Registration … 

If you're a Syndication Mentoring Club member, please click here to register.
People LOVE the Secrets of Successful Syndication seminar…
"Hands down absolutely one of the best if not the best seminar I've been to on so many levels! Thank you." – Scott Vignere
"I just wanted to say thank you to Robert, Russell, and the RE Guys team for putting on Secrets of Successful Syndication. I learned of several ways to bring tremendous value to my current and future partners. Thank you for putting out amazing content, and for giving normal folks the opportunity to learn from the absolute best in the business!" – Tim Cole
"Hands down the best real estate syndication seminar available. It's life-changing and astonishingly gets better every year." – Sepehr Bekam
"What a powerful and motivating event for me to take action! Thanks for your genuine style!" – S. David Carson
"LOVED this seminar! The content was fantastic and the networking was incredible. Well worth the time and money!" – Debbie Jackson
"What I heard in this seminar is exactly what I needed to hear. Time and money well spent. Met great people also!" – Francisco Zuniga
"Amazing! So happy I came. I learned so many things I didn't know to get me started. Game changing. This is great!" – Emily Niebuhr
"I attended the Secrets of Successful Syndication event in August and just closed on my first syndication three months later utilizing the information taught during the conference. Forget the ROI for real estate, the real ROI is made through attending your conferences. Thanks guys!" – Ricky C., Quitman, Texas, USA
"I enjoyed attending Secrets of Successful Syndication. The panel was amazing and met many high integrity people during social hours." – Quentin McNew
"I'll be attending again. I did three successful syndications since the last seminar." – Ryan D.
"It was truly an eye opening seminar. I was amazed by the number of speakers involved and hands on content. After Day 2, I understood why people come back to take the seminar again and again." – Joji M.
"Fantastic content, speakers and great networking opportunities!" – Elisabeth E., Washington, USA
"Awesome two days of incredible content and strategies. Plus amazing associations and networking!" – Kyle W., Dallas, Texas, USA
"Gave me confidence to get started." – Paul H., Michigan, USA
"I have spent many thousands of dollars on real estate seminars and training and this was BY FAR the best event I have ever attended. This event has set me on a course that will transform my life, real estate investing, and business." – Joe N., Utah USA
"It was such an amazing, fabulous and mind stimulating event. I learned so much. You guys truly go above and beyond!" – Lynn Y., Upland, California, USA
"Wow. Ton of info all presented in a fun, upbeat fashion." – Steve C., Mississippi, USA
"We were at the Secrets of Successful Syndication event and had the privilege of meeting you. Fantastic on iTunes, better in person." . Duane B., Ontario, Canada
"Incredible value! Highly recommend to others." – Dennis Kay, featured real estate agent on House Hunters International, Belize
"An extremely valuable networking opportunity!" – Brian B., Alaska, USA
"High quality group, great education!" – Hans Oliver Pereira
"This event exceeded my expectations. I am so glad I made the trip!" – Shanna N., Alberta, Canada
"Very pleased with the professionalism." – Matt T., Washington DC, USA
"I met incredible people." – Manasi S., California, USA
"This was the kick start I needed! Thank you!" – EJ B., Colorado, USA
"Awesome, I repeat, AWESOME. You can expect to keep seeing us!" – Luis H., Panama (4 time attendee)
"Great people, speakers and guests – with great passion, knowledge and insights." – Brooke R., New York, USA
"I'm leaving with three great actionable ideas!" – Matt Theriault, Host, Epic Real Estate Investing Podcast, California, USA
"This is my 2nd time attending. This meeting was much better than last year. The [first meeting] was the spark for me. I learned a ton and thank you guys for all your help. I am full time with 450 units in 60 days." – Mark R., Arizona, USA
"Thank you so much! Great content and context!" – Matt R., Sacramento, California, USA
"Exceeded my expectations!" – Edwin M., North Carolina, USA
"My third syndication seminar and it just keeps getting better!" – John K., California, USA
"Thank you! I loved it!" – Burke W., California, USA
"Worth every dollar paid!" – Louis B., Quebec, Canada
"Great overall value!" – Christopher A., New Mexico, USA
"Wonderful event! I look forward to attending another." – John C., Arkansas, USA
"Tremendously informative! Each speaker provided terrific insights about getting started, overcoming challenges, and putting teams and deals together." – Bob G., Silicon Valley, California
"So blessed to have the opportunity to be here and learn from all of you." – Lynn C., California, USA
"Life changing event!" – Aldrian H., Alabama, USA
"The content and enthusiasm was great!" – Mark M., Texas, USA
"Great event!" – Ash B., Alberta, Canada
"Worth every penny. Highly recommend!" – Carl M., California, USA
"Ken McElroy was amazing!! And Mauricio taught me what and why I need to know about securities laws." – Shiva R., Los Angeles, California, USA
"I'm thrilled plus! I met so many high quality people who gave me encouragement that this is doable." – Linda M., Colorado, USA
"Russell Gray simplified it the best and made it understandable." – Nick A., Southern California, USA
"I really enjoyed this seminar. It was very informative and motivational. I believe this seminar will return a high yield." – Ryan E., Illinois, USA
"Outstanding event!" – Michael S., Illinois, USA
"I now have a better understanding of the true value I am bringing to the market place." – J Massey, Host of the Cash Flow Diary podcast., Southern California, USA

"I'm so very happy I was able to attend. Thank you for setting this up!" – Bill P., South Dakota, USA
"Thanks for a great event. I loved everything about it!" – Kevin B., Pennsylvania, USA
"I loved the variety of speakers. Networking opportunities were great!" – Tim H., California, USA
"The program provided a sound basis to move from personal real estate investing to becoming a syndicator." – Dr. Greg O., Indianapolis, Indiana, USA
"The information will allow my partner and I to continue our goal setting and beginning our syndication of deals. This clinic helped us validate where we're at with our investing and what we need to do next." – Jana H., Spokane, Washington, USA
"Thank you again! I'm onto my 2nd syndication since last year's training. This time it's bigger than I could have ever imagined. Because of what I've learned, I've just had my offer accepted on a 52-unit apartment complex. It was the seminar last year that gave me the major push and motivation I need to move onto larger deals." – Sepehr B., Southern California, USA
"Exceptional value!" – Tyler S., Tampa, Florida, USA
"Under promised, over delivered!" – Daniel S., West Virginia, USA
"Great event – extensive information." – Ernest A., Dallas, Texas, USA
"This is my second syndication seminar…not stale or repetitive. In fact, content was fresh and very relevant." – Dr. Jason B., New Jersey, USA
"Great info to spring me into action!" – Dave M., Colorado, USA
"I loved the real world examples in all presentations." – Jill S., Minnesota, USA
"Totally awesome event!" – Karl P., Georgia, USA
"Great content and even greater context! A thought provoking jump start for strategic plan. Thanks!" – Uri R., Georgia, USA
It's decision time…
Most people who read ALL the way to the bottom REALLY want to do it…but they struggle making the commitment. If that's you, today's a good day to change that…because the first step to growth begins with commitment.
This training is changing people's lives. It could change yours too. But the only way to find out is to join us and discover The Secrets of Successful Syndication for yourself.
The Secrets of Successful Syndication Seminar
SAVE THE DATES!
September 25-26, 2020
Dallas, Texas, USA
Registration Opening Soon!
To be sure you get Priority Access Registration … 

If you're a Syndication Mentoring Club member, please click here to register.