The Secret to Raising Money To Buy
Your First Apartment Building
Don't wait until you have tons of money
to start investing in apartment buildings!
If you think you need to wait to have large chunks of cash in the bank or great credit to start investing in real estate … think again!
You can get started in apartment building investing today … and use other people's money.
Investor and entrepreneur Michael Blank is ready to share his hard-earned experience in this real estate niche with investors like YOU.
In this special report, discover: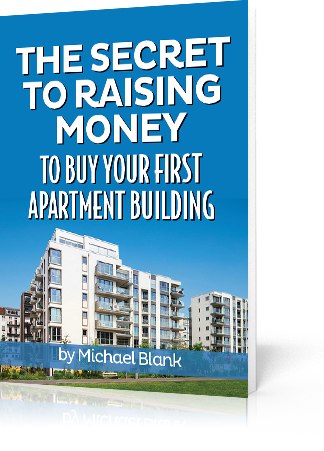 How to find your investors and what to say

How to gain instant credibility even if you have no prior experience

How to structure the investment and securities law considerations

How to overcome the biggest obstacle: Yourself

And more!
Simply fill out the form below to access the "The Secret to Raising Money To Buy Your First Apartment Building" …