Your Guide to the Ultimate Short-Term Rental Property Returns
A niche of short term rental properties with long term potential for CASH FLOW!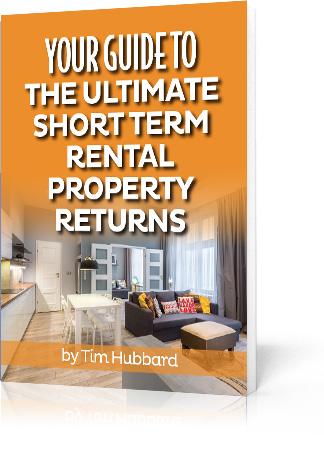 Millions of people are choosing alternatives to hotels for their business trips and vacations … And this trend has been going and growing every year since Airbnb was founded in 2008.
Will the appeal of these hotel alternatives continue?  We think so. When folks rent your short-term rental, you give them more than a room … you give them a unique, authentic experience. 
And if you think everyone is into the short-term rental game … you're WRONG!
Demand is growing much faster than supply … which means a major opportunity for investors to make a profit. 
But not all markets and properties are created equal. That's why our friend Tim Hubbard … an international investor, world traveler, and Owner and Managing Director for Midtown Stays (a highly successful short-term rental property company) … put together this guide.
In this special report discover:
✓ How to find the right short-term rental market and submarket
✓ How to choose a property
✓ What factors to include in your due diligence
✓ And more!
Learn all you need to know about short-term rentals with long-term benefits! 
Get started by filling out the form below to access Your Guide to the Ultimate Short-Term Rental Property Returns.