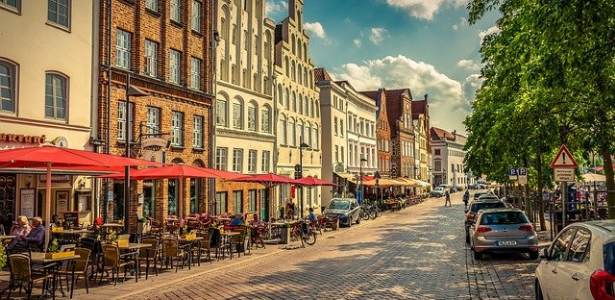 In 2020, times are tough for retail real estate between the Amazon Effect and COVID-19. But is it time to close up shop … or are there opportunities in the crisis?
In this fascinating episode, The Real Estate Guys™ speak with Michael Flight, a 3-decade veteran of retail real estate investing to learn more about how he's adapting in the digital age.
Be sure to listen to the full episode and learn about the new reality of retail real estate!
In this episode of The Real Estate Guys™  Radio Show, hear from:
Your reality real estate talk show host, Robert Helms

His unreal co-host, Russell Gray

Veteran retail real estate investor and entrepreneur, Michael Flight
---
Listen
---
Subscribe
Broadcasting since 1997 with over 300 episodes on iTunes!


---
Review
When you give us a positive review on iTunes you help us continue to bring you high caliber guests and attract new listeners. It's easy and takes just a minute! (Don't know how? Follow these instructions).
Thanks!
---
Retail Real Estate is Always Evolving
In this episode, we're talking about a niche in real estate that has been beaten up in some ways, but shows extreme promise in others … commercial real estate and retail. We're going to look at how the old world of real estate can merge with the new. 
A lot of people are talking about the retail Apocalypse … but that was going on before COVID-19. 
It's called the Amazon Effect … it's changing the way people are shopping, and it has already been impacting the retail market. 
Technology plays a big role in all these changes. But certainly, while many people DO shop online, not everybody shops for everything online. There are some things you actually need to go and be in a physical location to purchase … what does that look like in terms of the entire picture?
Benefits of Being in Commercial/Retail Real Estate 
Our guest today, Michael Flight, is here to help us figure that out. Michael has been in the shopping center business for decades. 
Michael says that one of the things he always tells people is that retail is constantly evolving … there are tenants coming and going, and there are new technologies. 
He recalls being faced with "de-malling," where he had enclosed malls up to 800,000 square feet and had to either knock them down or repurpose them into strip centers. 
Now he has tenants that want to be closer to the street … want to be accessible for drive-throughs and pick-ups … so he has had to evolve with his tenants. 
Shopping centers are based on net leases, and that means you get net income … with a free-standing tenant, the tenant pays not only rent, but they also pay the real estate taxes, the maintenance and the insurance … so basically a lot of time you're just collecting a check, which can be a beautiful thing. 
Michael says tenants can be large corporations, medical practitioners with high net-worth, or franchisees. 
Tenants like Whole Foods, for example … would have a massive company like Amazon backing the lease. Those leases tend to be a little bit longer so you don't have to worry about the tenant having to re-up all the time. 
We ask Michael, as a shopping center owner, what are the trade-offs between, say, a Starbucks vs. something like a Joe's Coffee Shop?
Michael says, "The trade-off is that Joe's Coffee Shop might give you more of an individual experience, and it creates this unique type of a thing … But a lot of times, your banker is telling you to do the Starbucks, because Starbucks is a multi-billion dollar corporation." 
Challenges in Retail in the Age of Coronavirus 
Michael says that of course having stores shut down and not able to pay rent was not something anyone expected. He also had to contact his bank to work on solutions. 
He did have tenants that had to close … and he worked out new negotiations with other tenants. 
We ask Michael about the niches he has found like single-tenant buildings and essential services tenants. 
He found that stores like Walgreens or CVS that are pharmacies and convenience stores with a drive-thru are great tenants. 
Another type of tenant that serves people in a day-in and day-out sense are dollar stores. Also, Michael says car service tenants are great … people can't do that online. 
Michael says he has also found success by creating a fund that he calls "super stable." 
He says, "Super stable tenants that are signing long-term leases … not only do you not have to worry about the real estate taxes going up and going crazy because the tenants are paying for that, so you've got the income part of it. What we want to do was do a number of different industries in a number of different states."
Michael adds, "We like to call these types of investments 'bonds wrapped in real estate,' because you get all the attributes of a bond, plus you get the tangible value of the real estate, and you also get higher returns with the real estate than you would with a bond."
Location, location location … Another way we preserve value in real estate is to make sure you're in a place that's in demand … taking into consideration the city, the demographics, the jobs, etc. 
It's also good to remember the values approach: The cheapest real estate isn't always the best real estate … the best real estate is the best real estate.
Real Estate Blockchain Investing
We ask Michael about putting together a lot of different types of businesses and the ownership of the property into a fund, and that makes sense from this diversity strategy. 
But when you put together a fund, it means that you have passive investors who are betting on the managers, you and your partners in this case, and they're also betting on the underlying market … so how does he decide what is going to be in the fund, how much real estate, where …?
The answer is kind of the intersection of retail and cryptocurrency …  the tokenization of real estate.
Michael says, "I like to say it's crypto with cash flow, but it's actually not cryptocurrency, so it is a regulated security token in the US. It acts basically like a 506 for accredited investors and for non-domestic US investors, it acts as a regulation S. And the great thing about this is it's blockchain-based, so you're doing basically what you would do with a normal syndication, and then you're adding like a blockchain crowdfunding thing to it."
A key thing to know … Michael says he believes that real estate investment is one of the most stable investments … real estate assets worldwide are larger than stock, both the stock and the bond markets.
Michael has put together a great report called Real Estate Blockchain Investing 2020. 
It explains a little bit about why the marriage of real estate and blockchain actually is a great combination because real estate is sometimes very liquid … but real estate is also fantastic for generational wealth on creating wealth, and it's fantastic for avoiding inflation. 
For all the details … listen to the full episode! To request Michael's report, email [email protected]. 
---
More From The Real Estate Guys™…
The Real Estate Guys™ radio show and podcast provides real estate investing news, education, training, and resources to help real estate investors succeed.
---
Love the show?  Tell the world!  When you promote the show, you help us attract more great guests for 

your

 listening pleasure!