Interviews recorded live at the 2019 New Orleans Investment Conference!
Host Robert Helms talks with an outstanding array of experts on precious metals, the Federal Reserve, economics, and investing including …
Money manager Peter Schiff, former Fed official Danielle DiMartino-Booth, billionaire Rick Rule, renowned economist Mark Skousen, and gold expert Brien Lundin.
Listen in and gain valuable perspectives into the many factors affecting the economy, jobs, interest rates, the financial system and more!
---
More From The Real Estate Guys™…
The Real Estate Guys™ radio show and podcast provides real estate investing news, education, training, and resources to help real estate investors succeed.
---
Love the show?  Tell the world!  When you promote the show, you help us attract more great guests for 

your

 listening pleasure!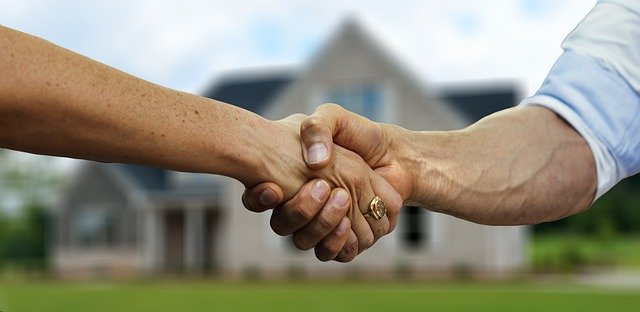 Real estate investing can seem complicated … but it's really very simple. 
Successful real estate investors buy great properties in growing markets. It IS simple. But it's not always easy. 
We're talking to a real estate investor with experience in evolution. He'll share how he finds properties that make sense in markets that are poised for growth and resilience. 
And … he'll give a few tips for how YOU can evolve as market conditions shift. 
In this episode of The Real Estate Guys™ show, hear from:
Your resilient host,

Robert Helms

His shifting co-host,

Russell Gray

President and Co-Founder of Southern Impression Homes,

Chris Funk
---
Listen
---
Subscribe
Broadcasting since 1997 with over 300 episodes on iTunes!
---
Review
When you give us a positive review on iTunes you help us continue to bring you high caliber guests and attract new listeners. It's easy and takes just a minute! (Don't know how? Follow these instructions).
Thanks!
---
Getting creative in a good market
It's fun renting real estate … especially if you can make a return. 
We love real estate. We really do. But every market is not the same. It's important that you pick your markets well … now more than ever. 
People who look at what's happening in the economic world at the macro level look at real estate as an asset class … but it is so much more. 
Every market is different … every property is different … every property niche is different. And the ownership, motivation, and structure of each deal is different. 
Real estate deals are unique as a fingerprint … and there's always going to be an opportunity. 
Today we are talking about a market that we have spent a lot of time in and that we know pretty well. But we haven't talked about it in a while … Atlanta. 
The other thing we're going to talk about today is buying new. 
It's rare that a new property can give you the same financial performance as buying used for a variety of reasons … not the least of which is that to develop a property takes the money for the land AND money for materials and labor. 
But there are rare opportunities when you can find a brand new property that actually performs. 
We've currently got a real estate guy in the White House … and whether you like him or not, he knows that there is a lot of expense in development … and much of that is regulatory. 
Recently, he signed an Executive Order to reduce the cost of regulation in building … and the National Association of Home Builders loved it. 
That's because the cost of building a single-family home for them is 25% regulation. Wow. 
So, with regulation taking less of a cut … there are some things happening. 
Why not buy new?
Our guest today is a creative entrepreneur who is building new builds in a couple of great markets. 
Chris Funk is the president and co-founder of Southern Impression Homes. We last met him in his office in Jacksonville, Florida, where he has an amazing property management team. 
In addition to many Florida markets, Chris and his team are making great inroads in a couple of new markets. 
"We are in Southwest Atlanta at the moment," Chris says. "We've been there for six years, and our model has turned fully to build-to-rent."
Chris and his team started looking at build costs from a brand-new construction standpoint. They found that if they were self-developing properties without a developer markup … they could still provide inventory at a discount. 
New construction has a lot of benefits … like decreased insurance costs and lower maintenance costs. 
For Chris, the answer quickly became clear. 
"You can have a house that was built in 1950, or you can get the same yield for a house that built in 2018 or 2019," Chris says. 
A new build also offers a consistency of cash flow. 
"The sad thing for us is that after our investors close on a home and we put a tenant in, we don't hear from them again. The check just comes every month," Chris says. 
Many of the tenants stay for long periods of time because they are happy to be raising families in new construction. 
Another reason for low turnover is that Chris and his team can spec out the houses exactly how they want them. And they can buy great materials at a bulk price because of the volume. 
"We got the best price on granite, so everything has granite," Chris says. 
Another great aspect of new builds is that if investors want to sell the home down the line, it already has the specs they need to sell competitively on the market. 
All about Atlanta
Chris and his team are operating in a lot of different markets … but there are lots of reasons to love Atlanta. 
"It's a market that just can't be ignored," Chris says. 
Atlanta is the fourth-largest, fastest-growing market in the United States. Many Fortune 500 companies have bases there, and the population growth is tremendous. 
The market in Atlanta is also very consistent in its growth and rates. 
Currently, job growth is outpacing population … which means more people are coming to Atlanta. 
But the market isn't a one-trick pony. There is a lot of diversity in the area. For instance … Atlanta just surpassed Hollywood in movie production dollars. 
Chris says that the rents are great in Atlanta. With population growth the way it is … people need more housing. 
And they might as well buy new. 
To learn more about Atlanta and Southern Impression Homes … listen in to our full episode!
More From The Real Estate Guys™…
The Real Estate Guys™ radio show and podcast provides real estate investing news, education, training, and resources to help real estate investors succeed.
---
Love the show?  Tell the world!  When you promote the show, you help us attract more great guests for 

your

 listening pleasure!
High housing prices continue to be a concern in many major markets.
While there are varying opinions on how to solve the problem, history says … and recent headlines concur … that adding fuel to the fire will be the likely "solution."
Here's how it works and why it's likely to create a lot of equity right up until it doesn't …
First, it's important to remember prices are "discovered" when willing buyers and sellers meet in the marketplace and cut a deal.
Buyers want the lowest price and sellers want the highest. They meet somewhere in the middle based on the supply and demand dynamic.
When there are lots of buyers for every deal and a seller has the ability to wait for the best price, buyers compete with each other and bid the price up.
When there are lots of sellers relative to buyers, sellers compete with each other by dropping the price or offering more favorable terms and concessions.
Duh. That's real estate deal making 101.
Of course, the real world is a little more complex … especially when you have powerful wizards working to manipulate the market for whatever reasons.
To our way of thinking, "capacity to pay" needs to be broken out of "demand" when looking at the supply and demand dynamic.
After all, if you're crawling through the desert dying of thirst and you come across a vending machine with bottled water for sale at $100 per bottle, you're probably willing to pay.
But if you don't have any money in your pocket, limited supply and high demand alone don't matter. You have no capacity to pay.
When it comes to housing, capacity to pay is a combination of income, interest rates, and mortgage availability.
To empower purchasers with more capacity to pay, you need higher real incomes, lower interest rates, money to lend, and looser lending guidelines.
Of course, these do NOTHING to help make housing less expensive.
In fact, they actually make housing more expensive because they simply increase the buyers' ability to pay MORE.
Yet, this is where the wizards focus their attention. And to no surprise, they have an excellent track record of creating real estate equity (inflating real estate bubbles).
And that's exactly why real estate is such a fabulous hedge against inflation.
While renters watch prices run away from them, owners ride the equity wave up … and up … and up.
And when paired with debt, real estate becomes a super-charged wealth builder … growing equity much faster than inflation, while still hedging against deflation.
After all, if you put $20,000 down on a $100,000 property and the price falls to $80,000 and NEVER recovers … eventually the tenants pay the property off.
Now your $20,000 investment has grown to $80,000 … even though the property deflated 20 percent.
But it's hard to imagine any serious sustained deflation will hit real estate absent a catastrophic sustained economic collapse.
Of course, it's probably smart to have some cash, gold, and debt free real estate as a hedge against catastrophe … but probably not the lion's share of your portfolio.
That's because the history and headlines favor higher prices over the long haul.
This brings up a very important point for every serious student of real estate investing …
The ONLY real way to truly lower housing prices in the face of growing population is to increase supply.
But there's NO motivation for the wizards to reduce housing prices.
They'll SAY they want to, but they can't deliver.
Think about it …
No politician wants to face home-owning voters who are watching their home values fall.
No banker wants to have a portfolio of loans secured by homes whose values are falling.
And in spite of their sometimes-public spats, politicians and bankers have a long track history of working together to enrich and empower themselves.
So does it make sense that politicians and bankers are really going to do anything meaningful to cause housing prices to fall?
We don't think so. All the motivation is to cause housing prices to rise.
And as we saw in 2008, on those rare occasions where housing prices fall, bankers and politicians rally to revive them as quickly as possible.
Your mission is to structure your holdings to maintain control if prices take a temporary dip. And of course, positive cash flow is the key.
Meanwhile, the Wizards are hard at work to make expensive housing more affordable …
This means fostering an environment to increase jobs and real wages, lower interest rates, loosen lending guidelines, and get more money flowing into funding mortgages.
Are these acts of frantic Wizards desperate to keep the equity rally going into an election year? Maybe.
But until and if a total financial crisis happens again (which you should be diligently prepared for) …
… we think the bubbliest markets will see softness, even as nearby affordable markets increase as priced out home-buyers migrate.
Nonetheless, keep in mind that real estate is not an asset class … even a singular niche like housing. Every market, property, and deal is unique.
So it's possible to find deals in hot markets, and it's possible to overpay in a depressed market. Think big, but work small.
And while the financial media complains about over-priced housing and rings the bubble bell, consider that if housing remains unaffordable to buyers, it only creates more demand for rentals.
The properties you lose the most on are the good deals you pass on because you're focused on price and not cash flow.
Is the housing boom … like the stock market boom … late in the cycle? Probably. But that doesn't mean there's not a lot of opportunity out there right now.
Real estate investing is a pretty simple business. It all comes down to buying great properties in growing markets.
Of course, just because it's simple doesn't mean it's easy.
In this episode, we visit with a seasoned investor who's evolved as market conditions shifted … and talk about how he takes on the challenge of finding properties that make sense and markets poised for growth and resilience.
---
More From The Real Estate Guys™…
The Real Estate Guys™ radio show and podcast provides real estate investing news, education, training, and resources to help real estate investors succeed.
---
Love the show?  Tell the world!  When you promote the show, you help us attract more great guests for 

your

 listening pleasure!
Phoenix Market Report
With housing demand outpacing supply … real estate investing can be fun in "The Valley of the Sun!"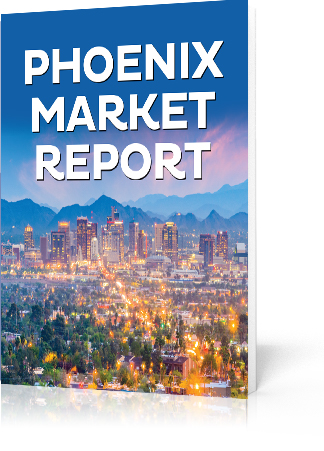 The population in Phoenix is BOOMING … thanks to high numbers of good-paying jobs and corporate expansions and relocations.
Business and employees are fleeing high cost markets like Silicon Valley and finding affordable opportunities in "The Valley of the Sun."
And as they move, housing demand is outpacing supply … which means BIG opportunities for investors.
The boots-on-the-ground team at P. J. Hussey has been helping investors like YOU find financial success in Phoenix for over 30 years.
And now … that same team of experts is sharing its insights into this growing market with you.
In this special report, discover:
✓ How low supply and high demand is driving the Phoenix housing market
✓ The ways investors can help keep the market in balance
✓ Investment opportunities in the Phoenix metro area
✓ And more!
Find out if Phoenix is the right market for your next investment!
Simply fill out the form below to access the "Phoenix Market Report"
While the rest of the world fixates on the Fed's latest interest rate bloviation, we're taking a mini-vacation from Fed watching to focus on something a lot more fun.
Jones Lang LaSalle recently released their Global Resort Report for 2019 and it's got some investing intelligence we think you'll find interesting and useful.
As our long-time audience knows, we've been big fans of resort property investing for quite a while.
Resort property investing is a great way to derive rental income from affluent people.
Also, because your "tenants" and their income come from all over the world, the right resort property can reduce your dependency on any single regional economy.
But that's not to say the local market doesn't matter.
In fact, geography matters a lot. Often, it's a geographic amenity that's the primary attraction and your competitive advantage.
Think about it …
There are only so many beautiful beaches, world-class diving destinations, or snow-capped skiable mountain ranges on earth.
And even the best developers can't put those things in someplace they don't already exist. Even mega-man-made amenities like theme parks are hard to replicate.
So when you find a market with a rare and attractive amenity, with the right supply and demand dynamic, you have the opportunity to own a cash-flowing world-class asset.
No wonder the JLL report says …
"Over the past five years, resorts have been the darling of the hotel investment community …"
The report also mentions a few of the key factors driving the desirability of this exciting and profitable real estate niche …
"… consumer focus on experiential travel and an affinity towards lodging assets with an authentic local feel."
"… solid growth in international tourist arrivals, which are anticipated to grow 4.0 percent in 2019 to 2.2 billion travelers and continue rising at this pace throughout the next decade."
"RevPAR performance of resort markets has continued to outpace other locations, such as urban, suburban and airport."
The JLL report highlights three specific U.S. markets, but the lessons apply no matter where you're investing.
Now if you think resort property investing is only for the uber-wealthy investor … think again.
As we highlight in a recent radio show, many small investors are finding big opportunities in short-term rental properties.
Of course, for investors who want to play at a bigger level, syndication is always an option.
But whether you go big or small, there's a lot to like about resort property investing … and it's not just the financial rewards.
When you own a beautiful cash-flowing resort property, not only do you earn profits, but you gain some lifestyle benefits too.
If you invest in a market you'd like to regularly visit, you can probably make some or all of your travel expenses tax-deductible.
After all, it's important to inspect your investment from time to time.
Of course, unlike that lovely C-class multi-family property on the border of the war zone, you probably wouldn't mind staying a week or two in your beautiful resort property.
But back to the JLL report …
Rather than simply quote the report, which you can (and should) read for yourself … let's just glean some investing ideas from the three aforementioned excerpts.
First, it's important to know your avatar. Who's the customer?
The report kicks off with the answer … it's the "consumer focus" versus a business traveler.
Remember, resort property investing is a subset of hospitality. So while most resorts function like a hotel, not all hotels are resorts. Resorts are about consumers.
Of course, the key to attracting consumers is giving them the right experience. Here again, there's useful intelligence in the report.
Consumers are looking for "lodging assets with an authentic local feel". Think about that before you buy a Holiday Inn in a ski town.
Notice also that the projected growth is driven by "international tourist arrivals" which benefits "resorts across the world."
The good news is with the right property, you can attract customers from around the globe … including wherever the demographics and economies are booming.
So it's pretty important to make sure the market and property you pick have a broad international appeal … and adequate access. There's no point in owning a beautiful property that's difficult to get to.
And while we're big fans of international diversification, if you're going to invest outside your home country, be sure you're familiar with the local laws and customs.
We know all that might sound intimidating, but it's not that hard.
It starts with having a good local team in place BEFORE you purchase the property. Of course, this is true domestically as well.
The great news is if you get it right …
"RevPAR performance of resort markets has continued to outpace other locations, such as urban, suburban and airport."
RevPAR is hospitality lingo for a metric called Revenue Per Available Room. Higher is better. It's more rent per square foot.
So the report is essentially saying resort properties are more profitable than the everyday hotels you see around town or near an airport.
Even better, in addition to being a great way to derive rents from the affluent and diversify into high-quality markets …
… we think you'll find resort properties are a whole lot more fun than most of your other rental properties.
And the due diligent trips sure don't feel like work!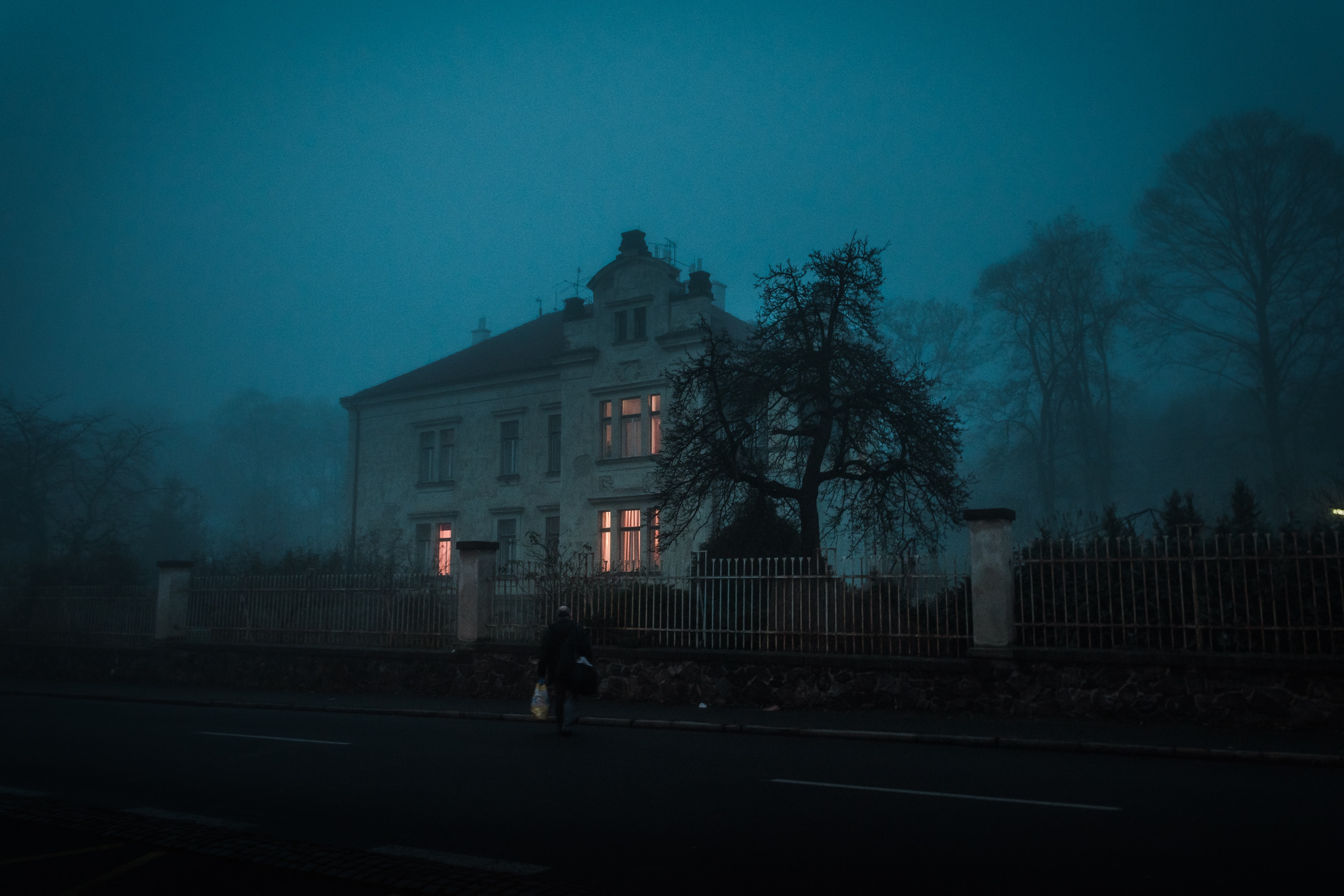 Another year … another Halloween … another classic collection of creepy catastrophes from our listeners. 
The stories you are about to hear are all true … terrible, but true!
And while these investors paid the price, YOU don't have to … if you learn from their experiences. 
Tune in for terrifying tales of toil, trouble, and real estate!
In this episode of The Real Estate Guys™ show, hear from:
Your spooky host,

Robert Helms
His cooky co-host, Russell Gray 
---
Listen
---
Subscribe
Broadcasting since 1997 with over 300 episodes on iTunes!
---
Review
When you give us a positive review on iTunes you help us continue to bring you high caliber guests and attract new listeners. It's easy and takes just a minute! (Don't know how? Follow these instructions).
Thanks!
---
Halloween horror stories … and important lessons learned
Welcome to another bone-breaking edition of Halloween horror stories! 
Alarming anecdotes and deals that went wickedly wrong can contribute compelling lessons for real estate investors. 
It's our annual edition of Halloween Horror Stories!
Real estate is a messy business … but this episode isn't designed to scare people off. Instead, it's a way for us to share tribal knowledge. 
Somebody paid full price for these lessons … so you don't have to. 
The never-ending cosmetic refresh
Curtis Drake and Ryan Pedit acquired a property in a market that they were previously in. It was light rehab … and they wanted to do the cosmetic piece. 
They met with their on-the-ground property management company and went over the timeline and expectations for the updates. They closed on the property … and took off. 
But the whole project went sideways with no revenue income. 
What they learned was that they were doing things that were outside of their management's wheelhouse. That team typically just managed property … they didn't handle cosmetic overhauls. 
Many property managers have a bevy of contractors in their network. So, when you say you want to do some light rehab, they think, "Yeah, we can do that."
But rehab isn't the same as upkeep. 
Curtis and Ryan also share the importance of having a written agreement with dates and times established. Their handshake agreement left them without any leverage to fall back on. 
Should have built from scratch
Loe Hornbuckle has been on the show before. He is a super syndicator … but even he has a horror story to share. 
Loe did a project where he bought an existing assisted living facility. There was a lot of due diligence involved … but even then, some things slip through. 
Turns out the property had an illegal fire suppression system that was not caught by any of the previous inspections. 
Instead, it was caught when they filed for a permit to expand the property footprint into the garage. 
Loe began working with the city to resolve the issue. It took six weeks for the city to articulate why the system hadn't been caught and what the next steps needed to be.
Turns out the city allows certain fire suppression systems in single-family homes and others for businesses. When the property applied for a permit, the city thought it was an SFH. 
But the property actually had an assisted living component … and with a certain number of residents, a different class of fire suppression systems is required. 
So, Loe and his team had to rip out the old system and install a new one … about $15,000 worth of unexpected cost … and they lost 15 to 16 weeks of time. 
Lessons learned … there may be more to your due diligence than you think. Really focus and take account of the physical pieces of the building.  
Just because something has been checked off … it doesn't mean it's correct. 
Another lesson Loe walked away with is that there is power in building from the ground up. 
When you purchase an existing property, there are things you will need to tear out and replace. Sometimes, you might as well start from scratch. 
Tragedy turns into lawsuit 
Our good friend and wonderful attorney Kevin Day shares one of his own client's horror stories.
This particular client had an apartment building. One of the tenants had a boyfriend who was home babysitting her son, left food on the stove … and went to sleep. 
A fire started, and only the boyfriend was able to get out. The family went after the apartment owner in a lawsuit. 
It ended in a settlement with insurance, but there are lessons to be learned. 
Kevin says the big lessons are to separate targets. As you do your business and estate planning … remember that privacy is important. 
The lower profile you have … if they don't know you have five other rental properties … the less of a target you are.  
Fully occupied … or not
Patti Hussey and Andrew Thruston from PJ Hussey … a property and construction management team in Phoenix, Arizona … have their own Halloween horror story to share. 
The team was taking on a 28-unit apartment complex in the northeast portion of Phoenix. 
One thing they noticed was that all of the tenants' leases were month to month. 
It was a hundred percent occupied with rents through the roof … but the day the deal closed, they lost 10 tenants. 
The previous owner was calling tenants and telling them that they were free to move into the next property. The strategy was to build up residency in these multi-family apartments, sell them … and then move tenants to the next property. 
Everything was to give the allusion of high residency. 
The PJ Hussey team jumped in and worked to fill apartments with appropriate leases … but it was challenging. 
The big lesson the team took away is to really be careful how you do your vetting. Talk to the tenants and ask them how long they have been there. 
If things look suspicious … trust your gut. 
For more Halloween Horror stories … and lessons learned … listen to our full episode!
More From The Real Estate Guys™…
The Real Estate Guys™ radio show and podcast provides real estate investing news, education, training, and resources to help real estate investors succeed.
---
Love the show?  Tell the world!  When you promote the show, you help us attract more great guests for 

your

 listening pleasure!
Another classic collection of creepy catastrophes gleaned from the experiences of real-world investors.
Each true story explains the circumstance, the resolution, and the valuable lesson.
While each investor paid the full price of time, money and stress … YOU can get the lessons simply by listening.
So tune in for this year's terrifying tales of investing toils and troubles!
---
More From The Real Estate Guys™…
The Real Estate Guys™ radio show and podcast provides real estate investing news, education, training, and resources to help real estate investors succeed.
---
Love the show?  Tell the world!  When you promote the show, you help us attract more great guests for 

your

 listening pleasure!
In August 1971, President Richard Nixon went on national television and shocked the world by defaulting on the gold-backed dollar system created at Bretton Woods in 1945.
Up to that point, dollars were essentially coupons for real money … gold. Foreign dollar holders could turn in their dollars and walk away with gold at $35 per ounce.
Nixon repudiated that deal without warning, promising it was only a "temporary" measure. That was over 48 years ago … and the world is still waiting.
It reminds us of Ben Bernanke's promise that quantitative easing was only temporary. Yet, here we are 10 years later and it's still here.
Yes, we know Jerome Powell doesn't want to call it QE. Most people forget Ben Bernanke didn't want to call the original QE "QE" either.
So Nixon tried to take the edge off the gold default by saying it's only temporary, but he knew the world would react by dumping dollars … crashing the dollar and causing prices to rise.
If that's confusing, just think of dollars like stocks. When something happens to trigger people to sell, the price falls.
When the dollar falls, it takes more dollars to buy the same products. That's called inflation. And it hurts people who do business in the falling currency.
So while foreigners were upset about Uncle Sam's broken promise, those paying attention could sell their dollars quickly and buy gold in the open market.
American citizens were not so fortunate.
That's because back then it was still illegal for U.S. citizens to own gold. And the government had already taken all the silver out of the coins in 1965.
So even if Americans were smart enough to know what was happening, the best escape routes were blocked. Real money wasn't readily available to them.
Being aware the American voter would be facing rising prices and falling purchasing power headed into the 1972 election cycle, Nixon attempted to stop inflation by executive order.
In fact, at the same time he defaulted on the gold standard, Nixon also ordered a national freeze on prices and wages.
You read that right.
In the United States of America, the land of the free, bastion of free market capitalism …
… by executive decree, and without warning, it became immediately illegal for a private business owner to raise prices on a customer or increase wages to an employee.
Of course, it didn't work.
In fact, as discovered through his now infamous penchant for tape recording everything, it's well-documented Nixon knew it wouldn't work when he did it.
On February 22, 1971 in a recorded conversation with his Secretary of the Treasury, Nixon said,
" The difficulty with wage-price controls and a wage board as you well know is that the God damned things will not work."
"I know the reasons, you do it for cosmetic reasons good God! But this is too early for cosmetic reasons."
But by August 12, 1971, the Secretary of the Treasury apparently convinced Nixon the time had arrived to put lipstick on the pig …
"To the average person in this country this wage and price freeze–to him means you mean business. You're gonna stop this inflation. You're gonna try to get control of this economy. …If you take all of these actions … you're not going to have anybody…left out to be critical of you."
In other words, it was all political theater to pander to pundits and voters. It doesn't matter if it works … or if you even think it can. It only matters that you're seen trying.
So just 3 days later, Nixon went on TV and pulled the trigger.
What does all this have to do with YOUR real estate investing?
Maybe more than you think. History often has valuable lessons for those who take the time to reflect on it.
You may have heard … California just enacted state-wide rent control.
California's not the first to do this … Oregon holds that "honor", having enacted their own version of state-wide rent control last February.
Of course, this is a governmental policy, so any discussion of it runs the risk of turning political and divisive.
But it doesn't matter whether you or we agree or disagree with the spirit or letter of the law. That's irrelevant.
The rent control laws are here like them or not, so the more germane discussion is about what rent control on this scale might mean for real estate investors … regardless of political stripe.
Now if you think none of this matters to you because you have no intention of investing in California or Oregon … think again.
Because even though each state's law is different, the motives are similar … to "do something" (or at least appear to be trying) to address growing homelessness presumably created because "rent is too damn high."
If this way of thinking catches on (and it seems to be), state-wide rent control could be coming to a market near you.
And like California, rent control laws could be RETROACTIVE.
Think about that.
Let's say you're a value-add real estate investor and you find an older, run-down, poorly managed property in a decent area.
You put together a plan and invest generously to improve the property to the benefit of the tenants and the neighborhood, expecting to earn higher rents for a better product.
But AFTER you make your investment, the government decides to make it illegal for you to raise the rents to your projections. And it's retroactive.
You made a plan and took a calculated risk based on the rules in place … and wham-o! The government changes the rules after the fact.
Ouch.
Call us crazy, but that doesn't seem fair. At least Oregon "only" made their rent control effective immediately. California's law is retroactive seven MONTHS.
We understand politicians are trying to pre-empt landlords from jacking up rents before rent control kicks in.
Of course, this reveals a paradigm of how politicians view landlords … as greedy takers looking for every opportunity to screw over their customers.
Funny, some people see politicians the same way … but we digress.
It's painfully obvious these lawmakers don't understand real estate investing.
While it's true, the laws allow rents to rise a "generous" spread of 5-7% over the (artificially low) CPI.
Maybe this is okay for new or fully renovated properties. No cap ex needed.
But the law specifically targets properties over 15 years old … the very ones most likely to need substantial renovation.
Worse, the law does NOT make an exception for capital expenditures, so the limit on rental increases potentially caps the incentive to fix up old, ugly properties.
Will rent control create a greater divide between the nice and not-so-nice areas as existing properties are starved of cap ex?
History says it will. Time will tell if it's different this time.
Meanwhile, it's wise for real estate investors to pay attention to laws in places like Oregon and California … even though they may not apply to you … yet.
Because when you look at California, it seems like they got some of their ideas from Oregon. Like Hollywood, politicians tend to copy each other.
And because affordable housing is a national problem heading into a heated election year …
… it's likely other states are looking at the "leadership" of California and Oregon … and could be considering a rent control law variation of their own.
The opportunity could be in the overt and implied exemptions …
… like mobile home parks, residential assisted living, self-storage and other niches outside the cross-hairs of perhaps well-meaning, but sometimes misguided politicians.
Remember, markets are dynamic, complex systems affected by fiscal, tax, monetary, and regulatory policy as much or more than local demographics and economics.
It's smart to pay attention to ALL of it … and objectively evaluate how each factor might impact you and your portfolio.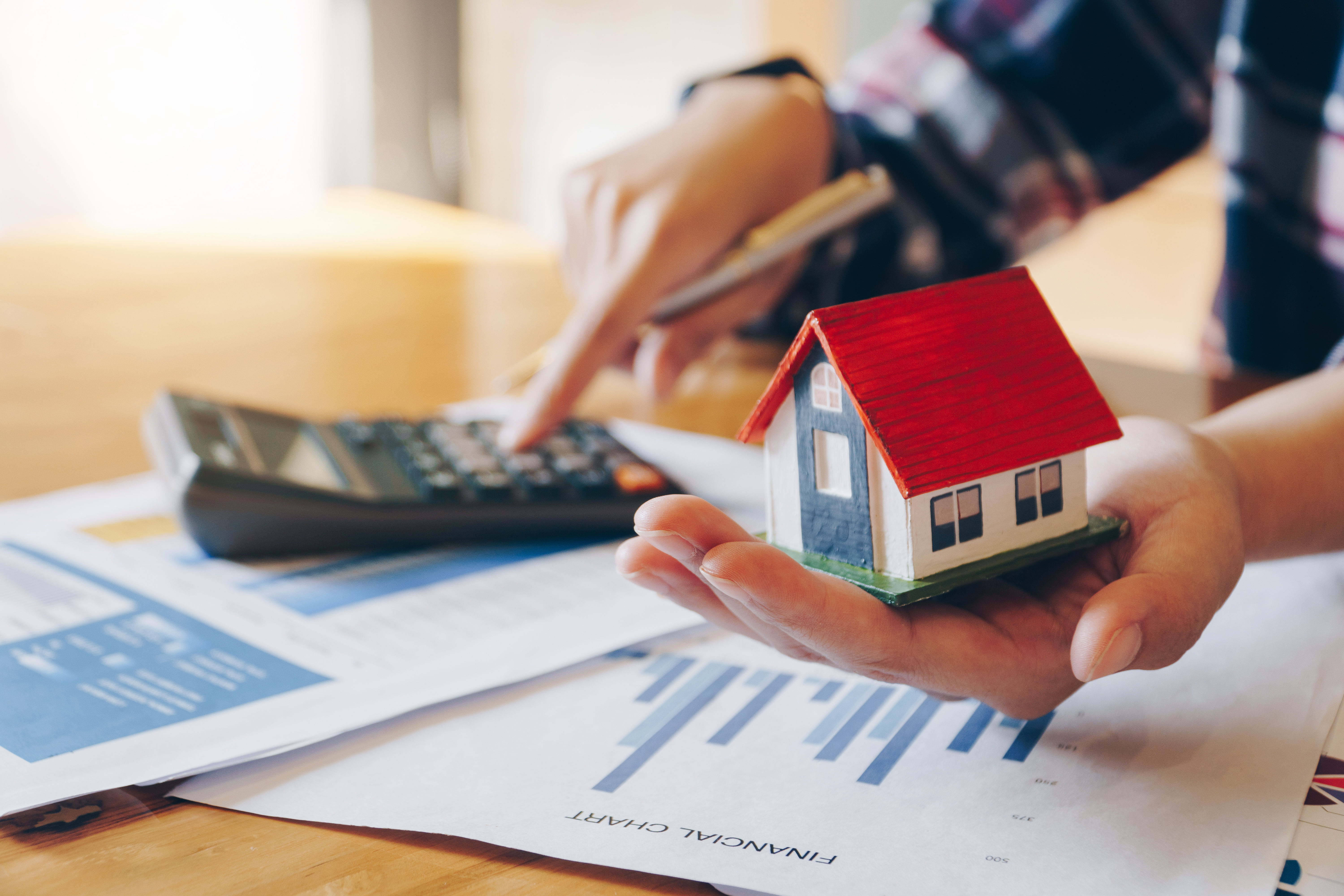 Everyone wants to add value to their investments. 
Value-add real estate investing does just that … often accelerating equity growth by increasing income. 
Each time you work to make a property more appealing to a tenant or a buyer, you make the property a more valuable investment … and you don't have to wait for inflation to do it for you. 
Another bonus of a value-add investing strategy … it reduces some of the price risk of acquiring properties near the top of a market cycle. 
The growing movement to cap how fast investors can raise rents on certain properties means it makes sense to take a look at niches that are less likely to become targets in the rent control fight. 
That's why we are chatting with a veteran value-add investor. Discover how … and where … he is finding opportunities in this market cycle. 
In this episode of The Real Estate Guys™ show, hear from:
Your valuable host,

Robert Helms

His bang-for-your-buck co-host,

Russell Gray 

Author, podcaster, and investor at Wellings Capital,

Paul Moore
---
Listen
---
Subscribe
Broadcasting since 1997 with over 300 episodes on iTunes!
---
Review
When you give us a positive review on iTunes you help us continue to bring you high caliber guests and attract new listeners. It's easy and takes just a minute! (Don't know how? Follow these instructions).
Thanks!
---
Finding a formula for adding value
The more value we create … the more cash flow we can have. And the more our property is worth over time. 
Today we're talking about value creation and specific niches within real estate that can be exceptionally profitable in the current market. 
In real estate, one of the greatest things is that we get to create value. The reason that people will pay rent to live in your unit is because it's of value to them. 
In our real estate vernacular, we talk about forcing equity … creating value in a property by doing something to change it or make it better. 
One of the greatest things about real estate compared to other assets is that many of the things that will increase its value are in YOUR control. 
The key is finding the right formula, if you will … the secret to adding value in the right way for the right returns. 
When a real estate entrepreneur figures out how to go into any asset class or niche and create value by formula … or by routine … they can learn to repeat that process fairly efficiently. 
More often than not, they can produce a predictable result. 
Two niches ripe for value-add
Today we've got a guest who has got a wide variety of background in real estate. 
Paul Moore has done a lot in the past 20 years … and he is here to share a glimpse at his formulas for creating the most value. 
After selling his company at age 33, Paul wasn't sure what to do next. 
That's how he found real estate. Admittedly, Paul says his first experiences were more speculation than true investment … but he learned there was a better way to create value. 
"There is a value formula in commercial real estate. It's income divided by the rate of return … specifically, the net operating income divided by the cap rate … and that means we can force appreciation," Paul says. 
Lower interest rates have also been part of that formula … but now there is international money coming in at a record pace. 
So many factors are driving down the cap rate … and it's making it really, really hard to get a good deal in this day and age. 
"But there's never a bad time to invest in real estate if you're smart about it … if you pick your markets, if you pick your product types carefully," Paul says. 
After chasing multifamily deals for a number of years, Paul and his partners at Wellings Capital began to look at self-storage and mobile home parks. 
There was a factor for those two asset classes that was very different. 
Only 7% of multifamily properties over 50 units are owned by individual investors or operators. About 93% are owned by companies that have wrung the value out of the property. 
But about 76% of self-storage and about 90% of mobile home parks are still owned by mom and pop shops or individual investors … there is a lot of meat left on the bone. 
It's a unique opportunity that won't last forever. 
When you have fractured ownership and operators who are inefficient, you can come in and figure out how to increase efficiency and therefore add value. 
And a lot of those individual owners in these two niches are in their 60s, 70s, and 80s. 
Some of them live at the beach … some live on site … but most don't like to rock the boat with their tenants. 
Many haven't raised the rent in years. Some of them don't know or care to fill vacant lots. They just want an easy life. 
So … there is a big opportunity for a professional operator to acquire these assets, upgrade them to institutional standards, and then sell them off for profit. 
The magic of mobile home parks
Mobile home parks are an asset class we've had our eye on for a long time. But not all mobile home parks are created equal. 
In some cases, the park owner only owns the land and rents out the spaces. Sometimes the owner actually owns some or all of the homes. 
Most of the professional operators that Paul and his partners run into really just want to own the dirt and the infrastructure and lease out the lots to individual owners. 
Unlike apartments, mobile home park tenants tend to be "stickier." 
If someone is renting an apartment, and the rent is raised by 6%, they're likely to look for another apartment. 
But if someone owns their own home and is renting the lot … let's say for $400 a month … a 6% increase is only $24 more dollars a month. 
It costs several thousand dollars to move a mobile home to a new location … so paying $24 more a month is still the better deal. 
"It's really important to us that we don't take advantage of that fact. We don't want to gouge people. We simply want to go in and bring a park up to institutional standards," Paul says. 
The goal is to make the park a beautiful place to live, make it a community, and then potentially be in a position to sell it to an institution. 
Another great aspect of mobile home parks is that they have a longer duration of tenancy than virtually any other asset class. 
Most mobile homes that get abandoned are due to someone passing away and the family not wanting to move the home elsewhere. 
Even this situation is an opportunity. An owner could rehab the home for a few thousand dollars … and then sell it to a new tenant. 
Learn more about value-add opportunities in these niches … and how to get started with help from Paul and his partners … by listening in to our full episode!
More From The Real Estate Guys™…
The Real Estate Guys™ radio show and podcast provides real estate investing news, education, training, and resources to help real estate investors succeed.
---
Love the show?  Tell the world!  When you promote the show, you help us attract more great guests for 

your

 listening pleasure!