Alternative Capital Solutions – Billy Brown

If your banker says it's a no-go on your loan … You've still got options!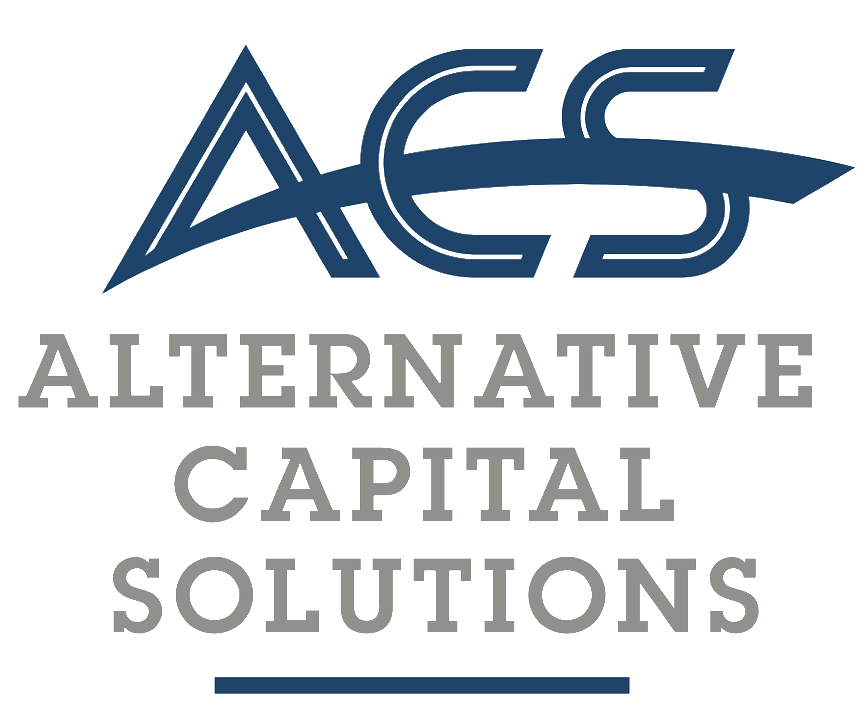 Real estate investors seek infinite returns using money to make money … but how do you get your hands on OPM?  (that's short for "Other People's Money")
What do you do if your banker says no … And you don't want to give away equity in your deal? 
That's where Billy Brown and his team at Alternative Capital Solutions come in.
They can help you with both Bridge and Permanent lending solutions for your SFR portfolios, multi-family, self-storage, mobile homes, hospitality, retail, and office deals in most states in the U.S. … and have solutions for foreign investors as well! 
As a real estate investor himself, Billy Brown knows the importance of creative and reliable lending. 
Billy educates other realtor and investor groups throughout the country on how to become more profitable using the right lending tools.  
So, as Vice President of Business Development for Alternative Capital Solutions, Billy works hard to help investors like YOU make deals happen. 
Alternative Capital Solutions underwrites in-house and outsources funding through its network of bank and non-bank lenders … to speed up your approval process.  
And when Billy and his team deliver the funding request, it is completely packaged up with a credit memo … so there are few, if any, questions before the lender delivers OPM to your escrow. 
Loans available range from $200,000 and can go up to $50 million … so get started on the path to capital for your next deal. 
Whether you want a thorough financing and leverage check-up on your entire portfolio … or to cash out some equity to re-invest for more profits … or just want a peek into the possibilities for financing a current deal … 
Simply fill out the form below for a quick review of your options and a representative from Alternative Capital Solutions will reach out to discuss all the possibilities!
Positive cash-flow is much more about the market and the team than it is about the property.
In this episode, we visit with an old friend who's cracked the code for consistent cash-flow from rental houses in one market … and is now expanding into an adjacent market.
Tune in and find out why, where, and how a world-class investor is creating positive cash-flows with turnkey rental houses.
---
More From The Real Estate Guys™…
The Real Estate Guys™ radio show and podcast provides real estate investing news, education, training, and resources to help real estate investors succeed.
---
Love the show?  Tell the world!  When you promote the show, you help us attract more great guests for 

your

 listening pleasure!
Little Rock Market Report
"The Rock" is rocking … booming business, creative culture, and a darling downtown!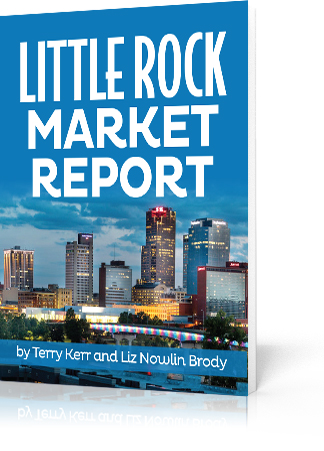 Little Rock, Arkansas, was recently rated the #1 place to live in the United States (cities under 1,000,000 population) by Klinger Magazine. 
There are SO many reasons to love this Southern jewel … an exceptional economy, diverse culture, and low cost of living, to name a few. 
Little Rock's economy has proven its ability to weather national and global economic downturns with great stability. 
The city is headquarters to major organizations like Dillard's, the Clinton Foundation, and AT&T. 
It also offers investors the opportunity to invest in a high cash flow market with excellent landlord-tenant laws. 
In this special report, learn more reasons why Little Rock is a market to pay attention to …
✓ Diverse business community
✓ A growing tech industry 
✓ Low unemployment
✓ And more!
Discover why Little Rock is a BIG opportunity. Get started by filling out the form below to access the Little Rock Market Report
Housing Price Index to Production Wage Index
SOURCE: FEDERAL RESERVE ECONOMIC DATA HTTPS://FRED.STLOUISFED.ORG
(The data came from the Fed, but the chart was put together by The Heritage Foundation here)
You can see a tight correlation between wage growth and property prices from 1991 to 1999.  Then something happened to create a divergence.
That divergence blew into a BIG gap between wages and housing prices … with home prices inflating much faster than wages.  At least until the middle of 2007.
Then something else happened which crashed housing prices … and not just back down to the wage trend line …
… but housing prices dipped well below the trend line ("over-corrected"), hitting bottom in 2011 and starting a new "bull run" in early 2012.
That's when Warren Buffet famously proclaimed on CNBC … 
I'd Buy Up 'A Couple Hundred Thousand' Single-Family Homes If I Could
Warren Buffett 2/27/12
Smart guy.  Obviously, when you look at the chart, the timing was perfect.  And most folks who were buyers in 2012 are sitting on piles of equity today.
But now it's clear the correlation between housing prices and incomes remains broken.  Housing prices are once again stretching the limits of incomes.
No wonder there's pressure to lower taxes, interest rates, and oil prices!
The only way to keep this party going is to make those relatively anemic household incomes control bigger loans.  And to no surprise …
Average U.S. mortgage size hits record-high $354,500
Reuters, 3/13/19
Does this mean housing prices are about to crash again?  Maybe.
It's said history doesn't always repeat itself, but it often rhymes.  That's a catchy way of saying people often find new ways to make the same mistakes.
Then again, smart people learn from their mistakes so they can avoid making them again.
In this case, go back and look at the chart.  But instead of focusing on housing prices, focus on incomes.
What do you see?
Incomes are slowly, consistently, persistently, steadily … rising.
Of course, if you look at the CPI (inflation) chart below, you can see the cost of living is also rising …
So just because people are making more money, it doesn't mean they're getting ahead.
In fact, folks who don't own inflating assets which can be sold or borrowed against to supplement their incomes … are falling further and further behind.
So what does it mean, what can we learn, and what can we do to survive and thrive?
These are all topics of a much bigger discussion.  We covered some if it in a recent radio show.
For now, here are a few suggestions to consider:
Focus on investing and underwriting for cash-flow …
Yes, you'll make more money on equity.  But equity is a by-product of cash-flow.  The more cash-flow, the more equity.
More importantly, conservative cash-flow gives you staying power when asset prices temporarily collapse.
Think of equity as a fun, but fickle lover … and cash-flow as the loyal, predictable partner you can build a life with.
Sequester some bubble equity for a rainy day …
Rates are low.  Lending guidelines are softening.
This indicates there's a lot of motivation (desperation?) to get more debt in the system … a sometimes-telltale sign we're nearing the end of a boom cycle.
Of course, when you harvest equity from properties, it's important to be smart about using the proceeds.
We think it's best to create cash-flow (have we mentioned this is important?) … along with liquidity, and safety from volatile markets and financial systems.
We could do an entire series on this one topic … and in fact, we're working on it.
Something like … "knowing what we know now, this is what we wish we would have done heading into the 2008 financial crisis."
Yes, we know the title needs a little work.
Watch for signs which signal shifts …
Shift happens.  It's painful when you're on the wrong end of it, and that usually happens because you missed the sign … not because it wasn't there.
In 1999, Uncle Sam pressured then semi-private Fannie and Freddie to lower their lending standards to help marginal borrowers buy homes.
It worked.  Home ownership … and prices … went way up.
In 2001, the Alan Greenspan Fed threw gasoline on the fire by pumping in billions (which was a lot of money back then) into the system to reflate the stock market after the Dot Com crash.
But a lot of the money ended up in bonds … mortgage-backed securities in particular … and ultimately into housing … inflating an equity bubble.
Oops.
In fact, Greenspan tried to jawbone the markets into prudence.  But he'd already spiked the punch bowl … and everyone was in full-blown party mode.
More recently, the Fed tried to take away the current punch bowl by raising rates … and took a lot of criticism.
When you see interest rates and lending standards falling, it's a sign.
Study history … and talk with smart, experienced people …
 Everything is 20/20 in hindsight. It's easy to predict the past.
But as it's been said …
 "Those who don't know history are doomed to repeat it." – Edmund Burke
That's why we encourage attendance at live events like the New Orleans Investment Conference and the Investor Summit at Sea™.
These are great places to connect with like-minded folks, have our perspectives broadened, and get into great conversations.
But even if you're a dedicated homebody, invest in finding a local tribe of similarly interested people to study and talk with.
You'll learn more faster in conversations with others compared to simply gorging yourself on terabytes of content.
It's important to use conversation to process what you consume.
Enjoy the sunshine, but pack an umbrella …
We're not saying a crash is coming.  But no one can say it isn't.
It seems to us the best plan is to prepare for sunshine or rain.  In practical terms, this means ….
… organize some liquidity and keep it insulated from both market risk and counter-party risk …
… build a solid brand and network with well-capitalized potential investors …
… fortify the cash-flows and financing structures on your keepers …
… jettison assets you think already have their best days behind them …
… study history, watch for clues in the news, and mastermind with smart investors.
Because you're only better off for doing all these things whether the party continues or comes to an ugly end.
And this is probably not a good time to get too over-extended.
Besides, even if you're interested in aggressive personal wealth building right now …
… it's arguably faster and safer to build rapid wealth through syndication rather than getting personally over-extended.
Until next time … good investing!
---
More From The Real Estate Guys™…
The Real Estate Guys™ radio show and podcast provides real estate investing news, education, training, and resources to help real estate investors succeed.
---
Love the show?  Tell the world!  When you promote the show, you help us attract more great guests for 

your

 listening pleasure!
A lot of folks have been asking lately … where are we at in "the cycle"?
Of course, the question presumes cycles exist (they do).
But with so many new people getting into real estate investing … including many who've never invested through a "correction" (geek speak for a downturn) …
… it's amazing there's anyone who isn't wondering when the next one's coming … and HOW to know.
It's not really that complicated, unless you're trying to get the timing down to the precise day and time.
Then again, if it were truly easy, everyone would know it and be on the right side of it.
This is where it gets tricky …
That's because for there to be a right side, there's got to be a wrong side.
This means if everyone knows it's coming and acts accordingly, not only will it not not happen …
(We know … that's a notty sentence.  Our English teachers are rolling over in their graves.  They never liked it when we were too notty.)
… but it's actually more likely to happen because everyone knows it's coming.
Our point is cycles are as much psychological as fundamental.
So when everyone sees it and moves in anticipation … it's their very movement that makes it happen.  It's a self-fulfilling prophecy.
You see it play out all the time in the paper markets.
Like a high-speed tailgater … even a flash of brake lights causes the lemmings of Wall Street to rush from one position to another …
… all trying to outrun each other to the exit of the entrance of a trade.  The rush pushed prices up or down depending on which way the crowd's running.
Of course, as we often point out … real estate investing is boring by comparison … in a good way.  Real estate is slow, steady, and relatively stable.
That's because real estate is not a commodity.  Real estate can't be traded in large lots at lightning speed … because every deal is different.
And with real estate, the logistics of the transaction …
… verifying title, arranging financing and insurance, getting inspections and appraisals, and simply vacating the property …
… are all glacierly slow when measured in Wall Street nano-seconds.
Nonetheless, real estate is not immune to a rush for the exits … especially now that Wall Street players own huge blocks (pun semi-intended) of homes.
But even though real estate cycles like everything else, it's still very slow.  It's easy to fall asleep at the wheel. 
Of course, even if you're alert (and we all know the world needs more alerts) … you need to know what to pay attention to.
And THIS is where newbie investors get confused.  They don't know which gauges to watch.
Is it the stock market?  Interest rates?  Jobs?  Wages?  Taxes?  Cap rates?  Days on market?  Year-over-year price changes?  Price trends?  Occupancies?
Yikes.  It's information overload.
No wonder people just want to ask someone they perceive as smart to flip to the back of the book and point at the answer.
Sorry to burst your bubble (calm down … it's just a figure of speech), but the truth is no one knows for sure.
That's partly because real estate is highly local.  And there are many niches … each with their own unique dynamics.
Still … there are some basic principles to apply to whatever product niche and market you're investing in.
It comes down to the willingness and capacity to pay more.  And it's important to note those are NOT the same.
Just because you want something, doesn't mean you can afford it.
So effective upward pressure on prices comes when the supply in the market is being overwhelmed by demand from buyers fueled with the capacity to pay more.
So, the key ingredients to understanding what drives pricing are …
Supply, and the capacity for supply to expand
Demand, in terms of number of people chasing the supply …
Capacity to pay, which is generally a factor of incomes, interest rates, and loan availability.
(For rental properties, incomes are rents and net operating incomes. For single-family consumer housing, income means wages.)
Of course, to be precise with timing, you'll need to dig into each of these factors for your specific geography, demographic, and product niche.
But when addressing "where we are in the cycle" (bet your thought we'd never get there) …
… you're looking for a divergence between growth and the underlying driver.
Since housing is a hot topic for everyone … and usually the first thing that pops to mind when asking about real estate cycles …
… take a look at this chart:
Housing Price Index to Production Wage Index
SOURCE: FEDERAL RESERVE ECONOMIC DATA   
HTTPS://FRED.STLOUISFED.ORG
(The data came from the Fed, but the chart was put together by  
The Heritage Foundation 
here
 )
Notice that wages and home prices are tightly correlated from 1991 to 1999.Then something apparently happened to create a divergence in 1999.  Of course, from 2000 to 2007 a "bubble" blew up and peaked.
We've all heard or experienced how that ended.  Not pretty for those who weren't prepared for the possibility.
Severe deflation (the housing crash) ensued.
And as the chart shows, prices relative to incomes over-corrected … falling below the wage trend line …  so by 2011 housing was actually very affordable.
But it didn't last long.  And you can see where we're at in the "cycle" now.
Kind of makes you stop and go hmmmm….
Of course, there's a lot of insight hidden in the history of events from 1999 to 2019.
And because real estate is about buying and holding for the production of income over the long haul …
… it's probably worth a trip down memory lane to see what can be gleaned from the last 20 years and applied to the next 20 years.
We'll take that up in our next edition.
Until next time … good investing!
---
More From The Real Estate Guys™…
The Real Estate Guys™ radio show and podcast provides real estate investing news, education, training, and resources to help real estate investors succeed.
---
Love the show?  Tell the world!  When you promote the show, you help us attract more great guests for 

your

 listening pleasure!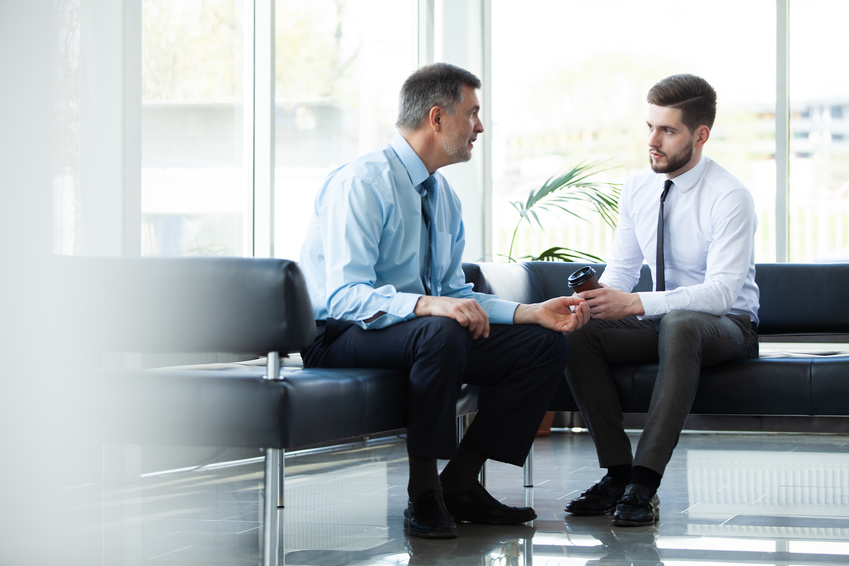 If we've said it once, we've said it a thousand times … a mentor makes a difference.
Finding, vetting, and thriving, with a mentor is one of the quickest shortcuts to success.
Talk to a successful real estate investor, and chances are that they can point to one or more people whose example and encouragement helped them along their way.
But finding a great mentor … and making the relationship work through real world challenges … isn't always easy. We're here to share our tips with you!
In this episode of The Real Estate Guys™ show, hear from:
Your master mentor host,

Robert Helms

His mental co-host,

Russell Gray
---
Listen
---
Subscribe
Broadcasting since 1997 with over 300 episodes on iTunes!
---
Review
When you give us a positive review on iTunes you help us continue to bring you high caliber guests and attract new listeners. It's easy and takes just a minute! (Don't know how? Follow these instructions).
Thanks!
---
What makes a mentor
Your success in real estate is going to come down to a few critical things … and one of those things is your relationships.
We never would have had the success that we've had in our lives … in business and personally … without input from the people we consider mentors.
Real estate investing is a people business.
Yes, you need to know numbers, property, and markets … but you also need a team. One of the most critical members of that team is a mentor.
A mentor is an experienced and trusted advisor … a guide, a confidant, and a counselor. And a mentor is different than a coach.
Coaching relationships are finite. They're focused on specific behaviors and needs.
A mentor is a long-term relationship that supports you in your development. They're interested … but not financially tied necessarily … to your results.
If you do it right, you're going to have a lot of mentors in your career. You should always have people in your life who are further down the path.
A mentor doesn't have to be older than you … but they do need to have more experience and more success in the area you are interested in.
A lot of people think of a mentor as a technical teacher … but that's not necessarily true.
If you really think about what investing is, it comes down to exercising good judgment.
Judgment is something you learn by being in close proximity to someone … seeing why they make the decisions they make and absorbing what they've gleaned from their life experience.
Your mentor should be an example … a role model … of what you aspire to be.
What you bring to a mentoring relationship
There are lots of people that believe they can learn everything they need to learn from the internet, webinars, books, and podcasts … but that's not our experience.
Those types of learning are a great starting point … but you've got to get into conversations with people that have been there, done that … in the REAL WORLD.
It's very tempting to align yourself with people who are just like you … but you actually want to align with people who are a little bit different than you.
Take a look at yourself and ask, "What is it about my personality that's holding me back? Where am I not being effective?"
You know what your weaknesses are. Your mentor can be someone who is strong in areas where you struggle.
By being around people with attributes that don't come as easily for you … you will improve!
You also want to consider your strengths. The best mentor relationships are equitable … each side brings something to the party.
Brainstorm ways that you can be a value add to the mentor you have in mind.
Mentoring is also a cyclical relationship. You may be green around the ears today … but a few years from now you could be a mentor yourself.
Finding a mentor in the real world
One way to get a mentor is to hire one. There ARE organized mentor programs … we have one ourselves.
Before you pay money for a mentor relationship, check out the reviews. Just remember that the results people get have a lot more to do with how they react to the advice their mentor gives.
Paying for a mentor collapses the timeframe it takes to find one … but often … in our experience … the best mentor relationships happen organically.
This type of strategy DOES take more time and effort. You have to be in the right environment to meet the right person … that's a lot of trips, events, and social engagements.
Beyond that, your mentor relationship is really what you make of it. You have to have the mindset that you are going to be one of the top people out there when you're done.
If you're looking to be average and ordinary … to just go with the flow … you might get a trophy for being on the team, but you're not going to get the paycheck.
So, keep asking yourself, "What are the people at the TOP doing? How can I be more like them?"
Begin to think the way they think … and you'll begin to do what they do. And ultimately, you can find yourself producing the same results.
A great mentor knows exactly what you need and what you have to go through to get there … and they create an environment for that to play out.
You mentor can't make your success happen for you. You have to make it happen.
Our motto has always been, "Education for effective action." Finding a mentor is one of the most educational … and effective … paths you can pursue.
---
More From The Real Estate Guys™…
The Real Estate Guys™ radio show and podcast provides real estate investing news, education, training, and resources to help real estate investors succeed.
---
Love the show?  Tell the world!  When you promote the show, you help us attract more great guests for 

your

 listening pleasure!
RE/MAX 1st Choice Belize – David Kafka
Get a taste of paradise from a broker who knows Belize!

Belize is one of the world's hottest developing countries … but just like cowboys in the wild, wild west, investors don't want to ride out into the market alone.
That's why David Kafka is a go-to guy for EVERYTHING investors need to know about this Central American paradise.
In 2006, David arrived in Belize for vacation and to explore possible investment opportunities … He loved it so much that he permanently relocated there in 2009.
As a successful investor himself, David knows the unique challenges investors face … like financing and property management. He's solved theses common problems for himself first and then for investors day-in and day-out.
Real estate everywhere is a LOCAL game … David's team is connected with many brokers in a variety of neighborhoods in Belize. Together, his network of brokers know the country like the back of their hand.
In a developing country, like Belize, investors are wise to be careful when engaging with unknown agents … things aren't as regulated as you may have come to depend on in the states. We appreciate the fact that David is a RE/MAX broker … investors can move forward with confidence doing business with a strong brand on the line.
As you explore Belize, David and his team are ready to answer your questions and point you in the right direction.
Simply fill out the form below and a representative from RE/MAX 1st Choice Belize will be in touch!
As we often say, real estate is NOT an asset class.  There are MANY different niches you can invest in to earn big profits … both capital gains and cash flow.
And we've been watching an exciting niche which is starting to attract the attention of alert investors …
"Value-add investors are finding this sector ripe with opportunity, offering strong returns and having very little competition."
           –    National Real Estate Investor, 5/6/19
Sound inviting?  It is!
It's rehabbing resort properties.
If you're a fan of the long-running TV show Hotel Impossible featuring Anthony Melchiorri, you know there are a LOT of hotels out there … and many aren't run very well.
In fact, some fail and are sitting empty and dilapidated … waiting to be resurrected by an enterprising real estate entrepreneur.
So there's a LOT of value-add opportunity in these often potentially beautiful properties.
And the opportunity isn't limited to a particular geography … these opportunities are available in a variety of markets.
In fact, we recently enjoyed interviewing an experienced resort rehabber in New Jersey (yes, there's even resort opportunity in New Jersey!)
We also got the inside scoop on a fascinating resort rehab project in Orlando, Florida.
The message is clear … there's big opportunity in resort property … and it's not just money.
Think about it …
Most investors don't get excited about spending the night or a romantic weekend in their Section 8 rental home, C-class apartment, or mobile home park.
There's nothing wrong with any of those.  They're all great for cash flow.  But when you can get cash flow PLUS lifestyle benefits too?  That's double prizes.
Imagine taking a tax-deductible trip to check in on your beautiful resort property … walking a lush vineyard or relaxing on the beach … and enjoying a fine meal while watching a gorgeous sunset.
Of course, before you get to enjoy all the amenities … there's work to be done.
And fixing up an entire resort … well, that's a heavy lift even for the most seasoned house-flipper.
But who says YOU need to do all the work?  Or ANY of it?
What if there's a way for you to get in on the action without putting on your work boots and safety glasses?
There is.
One way is to let someone else "fatten the cow" … then you buy in to "milk it" for cash flow over the long-haul.  Listen to this episode to learn more about this approach.
If you're accredited, then there's a whole world of investment opportunities available to you … including investing passively into an experienced resort rehabber's project.
Of course, if you're super-ambitious and industrious … you can become an active resort-property re-habber.  Because it's capital intensive, it's an ideal activity to syndicate.
If you choose the active route … here are some things to think about.
One way to learn the business is to go to work or volunteer with an active resort re-habber.
But before you go that far, it's probably smart to start with just talking to some folks in the business to see if it's the right niche for you.
Fortunately, we'll have an active resort property rehabber … along with a whole bunch of other really interesting niche investors … at our next Secrets of Successful Syndication seminar.  So if this all sounds interesting, make plans to join us.
But whether you choose active, passive, or syndication … take a look at the opportunities for profit and lifestyle in the resort property investing niche.
Resort properties are a great way to earn rental income from affluent people who would probably never rent their home from you.
Until next time … good investing!
---
More From The Real Estate Guys™…
The Real Estate Guys™ radio show and podcast provides real estate investing news, education, training, and resources to help real estate investors succeed.
---
Love the show?  Tell the world!  When you promote the show, you help us attract more great guests for 

your

 listening pleasure!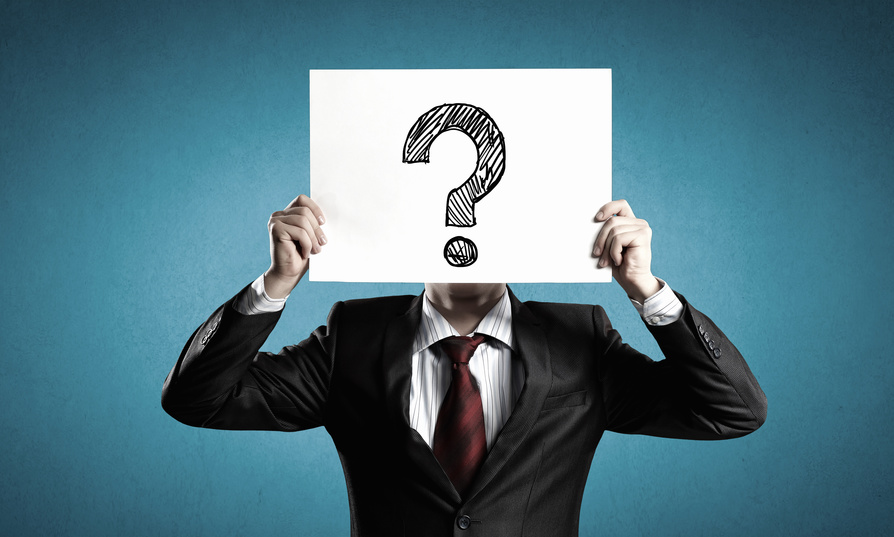 One of the best parts of our job is hearing from our amazing audience … and in this week's episode we have more great questions from all of you.
That's right, it's Ask The Guys!
We're talking about getting started in real estate investing, analyzing deals, understanding how economic cycles affect real estate investing … and more.
Remember, we are not legal or tax professionals. We don't give advice … just ideas. Join our quest to answer your questions!
In this episode of The Real Estate Guys™ show, hear from:
Your book-smart host,

Robert Helms

His street-smart co-host,

Russell Gray
---
Listen
---
Subscribe
Broadcasting since 1997 with over 300 episodes on iTunes!
---
Review
When you give us a positive review on iTunes you help us continue to bring you high caliber guests and attract new listeners. It's easy and takes just a minute! (Don't know how? Follow these instructions).
Thanks!
---
Getting started in real estate investing
Our first question comes from Daryl in Boonville, Missouri.
Daryl wants to know the best ways to get started investing in real estate.
Lots of folks find themselves interested in real estate investing … but they don't really know where to start.
There are so many books, blogs, podcasts, and seminars on the subject. It can be a little overwhelming … yet the basics of real estate are pretty simple.
What's the best way to get started? Well, it depends on what you have to start with, where you want to go, and what you want to do.
But generally speaking, real estate is done with debt.
The first place to start is to take an assessment of where you're at in terms of debt. Begin work on preparing yourself to be an efficient, effective borrower.
Go meet with a mortgage professional. Find out what your credit score is as far as real estate is concerned, what your documentable income is, and what types of loan programs you would qualify for.
Figure out what you need to invest.
Typically you need credit, a down payment, and technical advisors … like a football coach, you need to build your team.
Next, think about what you're trying to accomplish. Most people want to grow … so it really starts with education and understanding your borrowing power.
Education doesn't have to cost you a lot of money … but it will take your time.
Set aside and budget your time to be serious about investing. Go to a seminar or class. Join a local real estate investment club. Read books about the type of real estate that you're interested in.
A great way to get started if you don't have a lot of capital is to offer to help someone who is busy doing the thing that YOU want to be doing.
A lot of folks who are successful in real estate investing have more money than time … you might have more time than money.
The opportunity to lend a hand in exchange for learning can be huge.
You might even consider your first deal as a partnership in some way. One of our favorite ways to partner is through real estate syndication.
Syndication simply means a lot of people putting their money and their time together to do something.
Make sure that the person … or people … you are partnering with honestly know what they are doing.
Analyzing and understanding deals
Chris in Sun Valley, California, wants to know how to better analyze and understand deals.
First of all, there's no such thing as a bad question … except the one you don't ask.
Everybody who is at the front of the line was once at the back of the line … everybody who owns real estate today started with their first property.
It's true that analyzing deals is one of investing's critical skill sets.
If you're analyzing deals for income, you need to understand an income statement for a piece of property.
One way to do this is to look at other deals. They'll come with pro formas. You'll be able to look at the financials … and then go out and look at other real world deals.
You'll learn by doing that research … and once you feel like you've got the fundamentals down and understand the basics of financial analysis, you can take things to the next level.
The other side of the coin is actually analyzing the market, analyzing the physical construction of the property, and analyzing the condition of the neighborhood.
Like so many things in real estate investing, if you can find somebody who is active in the space and learn by helping them … you'll pick up a lot.
You can't get really good at analyzing deals by reading textbooks and taking classes … you will also need hands on experience.
So, start with basic education … and then, find a mentor.
Learning about the economic cycle
Laura in Austin, Texas, is looking to learn more about how real estate plays into the economic cycle … and how it's affected by ebbs and flows. She wants to know what resources and topics we can recommend.
First up is a book by our dear friend Peter Schiff called How an Economy Grows and Why It Crashes.
It's a simple book that is done in a way that makes the economy easy for everyone to understand … but it is also super, super powerful.
It has taken us years to wrap our minds around this stuff. The reason we cover broader picture economics and not just real estate is that every real estate investor is first and foremost an investor.
We all swim in the economic sea of the financial system that we are blessed … or cursed … with. So, it is imperative that we understand it.
There is definitely a lot you can learn by listening to people who have different opinions.
The Summit at Sea™ is a great place to do that. We get people who come in with so many different backgrounds and from many different niches and markets all over the world.
We also recommend studying the Federal Reserve and the bond markets … because that is where interest rates derive from.
Study demographics … because that dictates where the people are.
Then, understand the way CEOs think about business … and where they want to be and don't want to be.
Taxes are another area you'll want to learn about.
In the United States, we've now made real estate arguably the most tax advantaged investment anyone can make … which should attract even more money into real estate going forward.
Like any ecosystem, there are lots and lots of components … and you're not going to master them all. But if you can understand the relationships between them, then you can get into conversations with the masters in each area.
There are lots of great books, podcasts, and conferences to expand your knowledge. Be sure to check out the resources available on our website. We particularly recommend a video series we did called "The Future of Money and Wealth."
Brian Tracy says that if you read an hour a day in whatever area of interest you have, in 10 years you'll become a nationally known expert.
We believe that's true. It happened to us.
More Ask The Guys
Listen to the full episode for more questions and answers.
Have a real estate investing question? Let us know! Your question could be featured in our next Ask The Guys episode.
---
More From The Real Estate Guys™…
The Real Estate Guys™ radio show and podcast provides real estate investing news, education, training, and resources to help real estate investors succeed.
---
Love the show?  Tell the world!  When you promote the show, you help us attract more great guests for 

your

 listening pleasure!
There's a lot of talk in the media about tariffs, taxes, and trade … what does all of that really mean for real estate investors?
As a real estate investor, you need to understand what is going on economically. What's happening at an international level can trickle down to your local playing field.
To help you navigate the news, we brought in our good friend Peter Schiff. Peter is an author, stock broker, and financial commentator … and he has some strong ideas to share.
Learn to more successfully sail the economic sea and weather financial storms.
In this episode of The Real Estate Guys™ show, hear from:
Your financial seafaring host,

Robert Helms

His economically seasick co-host,

Russell Gray

Author, stock broker, and financial commentator,

Peter Schiff
---
Listen
---
Subscribe
Broadcasting since 1997 with over 300 episodes on iTunes!
---
Review
When you give us a positive review on iTunes you help us continue to bring you high caliber guests and attract new listeners. It's easy and takes just a minute! (Don't know how? Follow these instructions).
Thanks!
---
Tariffs and the big picture
If you're the type of investor who reads the headlines … and you should be … then you've probably seen lots of talk about tariffs, taxes, and trade.
But most investors don't understand what these headlines mean for their money.
What's the deal with these three big "Ts" … What are they? How do they work? And why do they impact your business?
As a real estate investor, you've got to understand the economic and financial sea that you swim in.
You need a basic understanding of all things economic.
Tariffs … in particular … are a great place to start.
Before 1913, the United States didn't have an income tax. Instead, we funded our federal government through tariffs.
A tariff is a tax on people that want to sell in our markets … and today, President Trump is using tariffs as leverage in negotiations to level the international playing field.
You may agree or disagree with these politics … but whatever your personal opinions, you still need to know what such action really means for you.
Any kind of tax or tariff affects how much things cost in our economy … and it can also affect where jobs are created … which affects where people live.
By instituting tariffs, the federal government hopes to bring more manufacturing jobs back to the United States … potentially resurrecting manufacturing ghost towns.
Real estate investors need to look out at the horizon and see the bigger picture. You want to be riding the wave … not chasing the trend.
That's why we asked our good friend Peter Schiff to share his knowledge and experience with us.
The US-China trade relationship
Peter says a great place to start increasing your understanding of the current economy is to look at the US relationship with China.
According to Peter, China does TWO big things for the US … they supply us with real goods, and they lend us money.
We get everything from China. It's all manufactured products that make our lives better.
People go to Walmart and buy cheap stuff … and where is it coming from? China, of course.
China is also the biggest buyer of US bonds … which means they are our lender. They are lending us money that we would otherwise not have.
While the federal government talks about losing $500 billion a year to China, Peter thinks the US is still getting the better end of the deal.
China supplies us with real goods … and in exchange the US gives them a stack of paper that is arguably worth less every day that they hang on to it.
So, if the US places tariffs on China and enters a trade war, who is worse off in the end?
Peter says the Chinese will still have all their stuff … and we'll just have a stack of paper.
The US government hopes that by instituting tariffs, companies will make their products in the US instead. Peter says that is easier said than done.
Pulling together the infrastructure, raw goods, and man power to manufacture these products in the US could take years … and it will cost businesses more money … not to mention a major shortage of goods in the meantime.
Peter explains that switching the US back over to a more manufacturing-based economy would require tremendous changes … and most likely result in a huge depression until the new economic flow was established.
"When we were a big manufacturer in the past, we had limited government, lower taxes, fewer regulations, a lot of savings, and a skilled workforce. We don't have that stuff now," Peter says.
Peter does mention that the US is probably going to have to make some of these changes eventually … but proposed tariffs and trade wars would accelerate the timeline in a painful way.
And the United States doesn't realize how painful it will be.
If tariffs make it harder for the Chinese to sell stuff to America … they'll sell it domestically instead.
As the Americans get poorer … the Chinese would be getting richer.
Right now, the Chinese labor, and we get the fruits. Suddenly, they would get both.
And what about our intellectual property?
"They're going to keep ripping off our intellectual property because we can't stop it, but now they're not going to be giving us this big subsidy by loaning us money and supplying us with goods," Peter says.
Preparing for a drop in the dollar with gold
Another notable headline today … the Chinese and Russian governments are buying gold and putting it away.
Peter says that the Chinese and Russian governments recognize that the dollar's day as the reserve currency are numbered.
Nobody knows when the dollar's time will be up … but if it loses its role as the primary reserve asset for central banks, what will take its place?
Right now, what gives a currency value are the foreign reserves … we've got this huge pile of US dollars that gives currency value.
Before central banks used other currencies as their reserves, everybody used gold. That's what backed up your paper.
Originally, the transition from the gold standard to the dollar standard happened because the dollar was as good as gold.
US Federal Reserve notes were obligations of the Federal Reserve to pay. So, foreign central banks held Federal Reserve notes, which were redeemable on demand in gold.
Then, in 1971 the US said it would not give other countries gold for these reserves. The value of the dollar went down … and the value of gold went up.
All the central banks kept holding the dollar as a reserve even though it wasn't backed by gold anymore.
Peter says that the US has borrowed so much money … and printed so much money … that it is heading for a currency crisis.
"In that environment, central banks are going to have to show that their currency is backed by something," Peter says.
Some banks are buying more of other currencies … like the euro or the yen … but if people lose confidence in the dollar, the same could go for other currencies.
"I think that central banks are thinking they better have actual money in gold, because in the future, gold could be a much more important component of their reserves," Peter says.
And if the price of gold continues to rise, the appreciation alone is going to increase the percentage of their reserves that are in gold.
Preparing yourself for the future
So what's an investor to do?
Peter recommends getting out of US stocks in general … and bonds are way over-priced right now.
"If you've been fortunate enough to have invested in US stocks and seen a big gain, you need to cash in. Take that gain before the market takes it away from you," Peter says.
That doesn't mean you shouldn't own stocks … Peter says it just means to think about moving out of dollar-dominated US stocks.
Consider taking a look at foreign stocks … emerging markets and developed markets are looking really good right now.
These stocks are international and derive their revenues outside of the US. If the dollar crashes … these stocks will rise in proportion to that decline.
Peter also believes that investors should have some sort of gold in their portfolio. It's a good way to get diversified.
There's no sure way to know what will happen in the future. We can only do our due diligence and make an educated guess.
Remember that not every strategy works for every investor. Find what works best for you. Always talk to an expert that understands your financial needs and situation.
---
More From The Real Estate Guys™…
The Real Estate Guys™ radio show and podcast provides real estate investing news, education, training, and resources to help real estate investors succeed.
---
Love the show?  Tell the world!  When you promote the show, you help us attract more great guests for 

your

 listening pleasure!