We're sure you've noticed the upheaval certain areas of the U.S. … it's been hard to miss.
Hurricane Harvey and Hurricane Irma have swept Texas, Florida, and the Caribbean, leaving a path of destruction in their wake.
Every natural disaster brings a certain amount of tragedy, and our sympathies go out to those who are hurting from the storms.
But we're heartened to see communities coming together in the aftermath to help heal damage … and we think real estate investors can play a role in building communities that are even stronger than before the storms.
Listen in to this episode of The Real Estate Guys™ show to hear us brainstorm ideas about how investors can help … and how they can prepare for future disasters.
You'll hear from:
Your disaster-pro host, 

Robert Helms

His disaster-prone co-host, 

Russell Gray
---
Listen
---
Subscribe
Broadcasting since 1997 with over 300 episodes on iTunes!
---
Review
When you give us a positive review on iTunes you help us continue to bring you high caliber guests and attract new listeners. It's easy and takes just a minute! (Don't know how? Follow these instructions).
Thanks!
---
Finding opportunities in the midst of tragedy
Perhaps it makes you uncomfortable to think of profiting while people are suffering.
That's okay. In fact, it's more than okay … it means you have the right intentions.
But bringing your skills on to the scene after disaster has struck isn't simply opportunistic.
By getting involved, you're solving problems and adding value. This is the sunny side of capitalism.
You can make a fair profit … and make a difference too. Just make sure you're doing the right thing for the right reason.
Remember … the flip side of every problem is an opportunity.
In the aftermath of a disaster, there are myriad opportunities.
Investors can renovate flooded and damaged houses. Some houses will be lost causes until an investor decides to step in and put some capital to work.
But the opportunities don't stop there.
Out of necessity, huge disasters involve a large displacement of people. Investors can create new housing situations for displaced people.
And disasters also effect the local economy. Jobs are affected, causing a ripple effect for entire communities … including landlords whose tenants' jobs are affected.
Finding ways to revitalize local communities and create jobs can minimize damage and create huge amounts of good.
Smart choices at opportune times
Getting involved simply because there is an opportunity isn't always the smartest choice. Make sure you're getting involved because it makes sense and it's the right choice for YOU.
Investors have to know that after a major disruption, banks, government agencies, and other financial institutions may create incentives to sweeten the deal and get people involved.
After Hurricane Katrina, the Louisiana government created a "go zone" with adjusted depreciation rates.
These incentives can make investing in disaster-struck areas a smart idea … but we'd warn you to never let the tax tail wag the investment dog.
It's easy to get caught up in a temporary disruption and make a long-term commitment without realizing that circumstances may revert to what they were pre-incentives.
With that said, Houston is a favorable market … it's landlord friendly, with many major industries creating jobs.
Most of the things that make Houston make sense haven't changed. And if you want to invest there, there's no better time than now.
It may be smart to be the first to make a move … while everyone else is still panicking.
Putting money to work by investing
Let's look at properties that fall into distress.
Maybe the owners got stuck in a bad situation. Investors can step in pre-foreclosure, buy the home, rehab the property, and put it back into service.
You're doing good by helping the owners before they're foreclosed on, and you're making the neighborhood a better place … all in one fell swoop.
You're making a difference on the micro scale. The same idea works on the macro scale … when disaster strikes a whole community instead of a single person.
Disaster-struck cities will have blighted areas. Many may have been functionally obsolete even before the storm.
Now is the time to redevelop and rebuild … to create great neighborhoods where none existed before.
It wouldn't surprise us to see entire neighborhoods change composition if real estate investors have the good sense to identify trends and get in on investment opportunities early.
A smart syndication opportunity
Perhaps you want to help pick up the pieces … but you're not sure where to find the capital.
Incentives can help. You may also want to consider community banks, who will be eager to get investors on the scene as early as possible.
There's lots of capital out there. Not all of it has to come from banks, though … syndication is another great option.
Running syndication deals in disaster-struck areas gives people a great opportunity to put a chunk of cash to work. Instead of donating a small amount and getting nothing back, investors can see their money do good … and also make a decent profit.
Entrepreneurs look for a market problem and figure out a way to solve it … profitably.
Look for ways to solve problems instead of despairing about everything that's gone wrong.
Preparing for the next disaster
A big part of dealing with disasters … perhaps the biggest … is being psychologically and financially ready to step in when the next opportunity comes along.
Always be prepared. If you own properties, make sure you have the proper insurance in place.
Never risk 100% of your net worth. Always ask whether you're taking too much risk before jumping in to a deal.
If you want to be a first responder next time disaster strikes, it's smart to have a source of capital ready to deploy when the right opportunity comes up.
If you know you won't have enough capital on your own but think you're the right person to syndicate a deal for other investors, build your network before the right opportunity comes along.
Build your brand and your credibility. That way, you're not running around looking for people to invest when the time is right.
Just like the Boy Scouts, we'd encourage you to always be prepared.
Make sure you're aware of all possible downsides. Don't go in looking for the upside first.
Beware of trick ponies. In the words of Warren Buffet, "Rule No. 1: Never lose money. Rule No. 2: Don't forget rule No. 1."
That doesn't mean you should be afraid to jump in when the time is right … absolutely move while the situation's still hot, but make sure you're making a smart, calculated risk.
And don't bet the farm on a single deal or market.
---
More From The Real Estate Guys™…
The Real Estate Guys™ radio show and podcast provides real estate investing news, education, training and resources to help real estate investors succeed.
There's a BIG story developing … something we've been tracking for years …
… which might be about to create a SEA CHANGE for investors all over the world … including YOU.
Here's a headline you SHOULD be aware of but might have missed …
China sees new world order with oil benchmark backed by gold – Nikkei Asian Review, September 1, 2017 
There's SO much to say here, it's hard to know where to start.
We'll hit some highlights … and refer you back to some of our previous coverage of this VERY important topic.
First, let's quickly consider …
WHY this matters to real estate investors … 
If you denominate your net worth, assets, debt, or income in U.S. dollars, then you should care VERY MUCH about the future and health of the dollar.
Ditto if you utilize debt or care about the impact of interest rates (and you should) … on your mortgages, the stock and bond markets, as well as the overall economy.
And if you're an American or invest solely in the U.S., the health of the U.S. dollar and economy should be of even GREATER interest to you.
So yes, what China is doing with gold and oil matters a LOT to real estate investors … especially in the United States.
What's the big deal?
First, this recent move by China is the latest in a long series of moves they've been making to undermine the role of the U.S. dollar as the world's reserve currency.
This is something we've been tracking since 2009, when we first read about China's concerns about U.S. debt and interest rate policy.
We continued to track China's actions and made this the focus of our remarks in our 2013 presentation at the New Orleans Investment Conference.
Shortly thereafter, we expanded on the situation in our special report on Real Asset Investing.
We've also talked about it on our radio show and in our blog.
So if you're new to this whole subject, we recommend you go back and review those reports, broadcasts and blogs.
For now, just understand China has been overtly, aggressively and systematically working to undermine the U.S. dollar's uniquely powerful role in global finance.
This latest move is a HUGE next step in unseating the dollar's dominance.
The rise and (potential) fall of the U.S. dollar …
If you're unfamiliar with U.S. dollar history, schedule some time to study it.  It's too big a topic to unpack here.
For now, we'll simply point out that the U.S. dollar was originally backed by gold from its inception and when it ascended into its role as the world's reserve currency at Bretton Woods in 1944.
The gold backing was broken in August 1971 when then-U.S. president Richard Nixon defaulted on Bretton Woods.  Gold soared and the dollar crashed.
The U.S. quickly cut a deal with Saudi Arabia … where the Saudis would use their influence to force oil shipments to be settled in U.S. dollars.
This "petro-dollar" deal created a huge and persistent demand for dollars …
… and protecting the petro-dollar has been a focus of U.S. foreign and trade policy ever since.
To further bolster the dollar, then-Fed chair Paul Volcker jacked-up interest rates to over 20%, which had a profound impact on the U.S. economy … and real estate.
All this to say … gold, oil, the dollar, and interest rates all impact each other … and have been VERY important to maintaining U.S. dominance around the world.
So it's no surprise other countries looking to increase their influence in the world are interested in all those things … and you probably should be as well.
Chinese currency to be backed by gold …
So let's take a look at some of the notable statements in the news article …
"Yuan-denominated contact will let exporters circumvent US dollar"
"Yuan-denominated gold futures have been traded on the Shanghai Gold exchange as part of the country's effort to reduce the pricing power of the U.S. dollar"
"China is expected shortly to launch a crude oil futures contract priced in yuan and convertible into gold … could be a game-changer for the industry."
"… will allow exporters such as Russia and Iran to circumvent U.S. sanctions …"
"… China says the yuan will be fully convertible into gold in exchanges in Shanghai and Honk Kong."
Think about this …
When oil exporters … like Iran, Russia and Venezuela… can circumvent the U.S. dollar in oil trade … and get GOLD instead of U.S. paper which can be printed out of thin air …
…which do YOU think they'll choose?
And how influential will U.S. sanctions be (i.e., getting locked out of the U.S. dollar and banking system) when countries can do business without the dollar?
How important will GOLD become as more and more international trade settles in gold-backed yuan instead of nothing-backed dollars?
How unimportant will dollars become?  Where will the bid move?
Is THIS why gold has been moving up lately?  Is this why the dollar has been falling?
Why did U.S. Treasury Secretary Mnuchin pay "a rare official visit" to Fort Knox and subsequently tweet, "Glad gold is safe!"?  All of the sudden gold is interesting to the Treasury?
Meanwhile, Germany recently completed a repatriation of a big chunk of their gold … ahead of schedule.  Maybe the rush is to pacify voters in the upcoming election … or maybe there's another reason?
Of course, way back when China began publicly expressing concerns about the U.S. dollar … and taking steps to mitigate its own exposure to dollar denominated assets …
… several countries joined Germany in taking steps to repatriate their gold from foreign hands.  That feels a lot like a "run" on the bank … and it began long before any of the current elections.
Besides, if gold is really just a barbarous relic with no role in modern finance as some claim … then why all the fuss?
As you can see, this all raises a LOT of questions. 
What's an investor to do?
First, simply understand the fate of the dollar has a PROFOUND impact on anyone who earns, saves, invests or borrows in dollars.
If that's you, then this is an IMPORTANT topic for YOU to pay attention to.
Next, be encouraged there are investment strategies which you can use to mitigate risk and generate profits … even in the face of a falling dollar.
We discuss some of these in our special report on Real Asset Investing.
Get and stay connected and informed.  That's why we attend the New Orleans Investment Conference and produce the Investor Summit at Sea.
Right now, it's more important than EVER to attend events like these.
It's where you hear from thought leaders, focus deeply on important topics, get into great conversations with like-minded people and subject matter experts …
… and form valuable relationships with people who can help you implement useful strategies.
The WORST thing you can do is ignore it all and hope nothing's going to change. The world is changing whether you know it, like it, or understand it.
How you choose to respond will determine how it changes for you.
Until next time … good investing!
---
 More From The Real Estate Guys™…
The Real Estate Guys™ radio show and podcast provides real estate investing news, education, training and resources to help real estate investors succeed.
Our listener questions this week run the gamut from extremely practical to extremely theoretical.
As always, we weigh in on topics that are relevant to YOU … listen in to hear our ideas on apartment management basics, diversification, and more … plus some podcast recommendations and a whole lot of info on one of our favorite places, Belize.
Keep in mind that we are not legal or tax professionals. We do not give advice. The ideas in this show are simply that … ideas.
In this edition of Ask The Guys you'll hear from:
Your deal-hunting host, 

Robert Helms

His tag-along co-host, 

Russell Gray
---
Listen
---
Subscribe
Broadcasting since 1997 with over 300 episodes on iTunes!
---
Review
When you give us a positive review on iTunes you help us continue to bring you high caliber guests and attract new listeners. It's easy and takes just a minute! (Don't know how? Follow these instructions).
Thanks!
---
Question: What expenses do I need to budget for as an apartment building owner?
Arnie in Minneapolis has a 20-unit apartment building that provides student housing near a university. He asked us to explain what his basic expenses will be. First, the obvious:
Utilities.

These can get a bit tricky, though, because the tenants may not pay all the utilities directly. You may have to pay for gas and water, for example.

Taxes.

Make sure you've done your research and know how and when taxes are reassessed in your area.

Property insurance.

This is a must.

Management costs.

Consider how much staff you'll need and whether you want to hire third-party management.
And the less obvious:
Marketing and advertising costs.

Marketing your property helps cut vacancies. For a college property, brochures may be one option.

Legal costs.

Make sure you have a legal team in place and a process for handling tenants with bad debt.

Maintenance.

Small but necessary services like pest control and carpet cleaning can add up.
Although apartment owners have to juggle a list of expenses, there are ways they can make some extra income. Apartments geared toward both college students and other types of residents can offer paid laundry services, parking spots, and even furniture rentals.
Question: I'm a new investor. Should I diversify with different product types and markets now, or later?
This Texas listener started investing in the past year and is trying to hone his personal investment philosophy. Ryan said he owns two single-family homes, but is also interested in commercial, agricultural, and lifestyle properties.
He wanted to know whether it's wise to start diversifying now or smarter to wait.
The simple answer is it's up to Ryan. How much completely depends on the amount of time, energy, and focus you have to spare.
Having a great team can be the make-or-break factor.
Beginners are starting without the stable of resources that established investors have, and access to a mentor can make all the difference in whether you're successful with a specific product class or market.
Being in the hottest niche doesn't matter much if you don't have a great team to support you.
We recommend Ryan spend some time poking around.
Diversification is great … but it means two markets, two sets of knowledge, two teams.
A single investor can only know a handful of markets really well, so getting well-acquainted with a single market can be a good place to start.
It all comes down to your goals … and passions.
The more you love a market or product type, the longer you'll stay in the game.
Ryan, search your priorities and keep figuring out what you really want to do. What's right for you may be honing in on single-family, or it may be finding a mentor to help you get involved in other markets.
Ultimately, the right choice is completely dependent on YOU.
Question: What do I need to know to get involved with a lending deal?
Steven from Havelock, North Carolina got an offer to be part of a private lending deal … but he wants to know how he can educate himself before he says YES … or NO.
Lending deals come in two forms … private loans, or divided private placements.
They all boil down to the same components:
A piece of collateral against which you're lending.

A borrower to whom you're lending money.

A servicing process, to collect payments and distribute money to investors.
Although the basic process is pretty simple, it's become more complicated since 2008. If you're underwriting the loan, you need to know as much as you can about the following:
The management team's process

How they manage and service loans

How they deal with default loans

What their basic guidelines are for protective equity

Projections for how much the market can pull back before the property in question is underwater

The debt-to-income ratio … how much income is available to service the loan
If you're only investing, not underwriting, you don't need to know every detail … but you do need to know enough to know that the people doing the loan know what they're doing.
Take a look at the company's track record, advisors, and business philosophy, policies, and procedures.
Make sure they have a realistic model for getting you a ROI.
And always make sure you have advisors … a smart legal team can tell you in minutes whether a deal is as good as it looks.
Question: Do you have any podcast recommendations?
Robert from Madison, Alabama said he's obsessed with our podcast (thanks, Robert!) and also listens to Robert Kiyosaki and Peter Schiff.
He wondered whether we had recommendations for other podcasts in line with our thinking and perspective.
First, a caution … don't seek out a single perspective!
As a real estate investor, you always want to strive to stand on the edge of the coin. Get multiple perspectives and then let those ideas interact with each other.
Peter Schiff and Robert Kiyosaki are absolutely valuable listening, but they don't necessarily focus on real estate investing. If you're looking for practical, tactical advice, consider the following:
Almost every real estate niche has experts producing media … if not podcasts, certainly books and courses.
Other wealth-related recommendations include:
We heard of a great technique for reading books, and we think it applies to podcasts too … read three chapters (or listen to three podcasts or so) and see whether the content grabs you.
If it doesn't, it's not worth your time!
Question: Do The Real Estate Guys™ provide mentoring services? How do I find a good mentor?
While we're honored that Grant, from Denver, Colorado, would like to have us as his mentors, The Real Estate Guys™ do not provide individual coaching or mentoring services.
We coach the syndication mentoring club … a group for investors who have gone to our Secrets of Successful Syndication event and have a good baseline for investing and syndication.
That's it.
However, we think there are lots of great resources out there for coaching.
Interested in a specific product type? Experts like Gene Guarino can coach you in residential assisted living. Other experts can help with everything from apartment buildings to commercial spaces.
Our recommendation … figure out what kind of help you really need.
Do you want someone to make you stick to deadlines and goals? Someone to give you practical resources? Someone to help you make connections?
Once you've identified your needs, take a look at who's out there and do your research. Check in with former students to see if there's evidence the program was successful.
Question: Do you have any tips on lifestyle investing in the Mediterranean?
Bob lives near dark and stormy Seattle. He and his wife are nearing retirement and want to spend their winters somewhere warmer … preferably the Mediterranean.
They're looking for a part-time vacation home, part-time rental situation.
He asked whether we had any tips on researching the cost, feasibility, and process for buying a property in this region.
Unfortunately, we don't have a lot of experience in this specific part of the world.
But we do have a lot of experience investing all over the world … enough to know that legal structures vary incredibly from jurisdiction to jurisdiction.
The key to success? Always get plugged in with someone who knows the market from a local point of view.
It would be a smart idea for Bob to plan a vacation … narrow down his interests to a specific market and work on making strategic relationships while he's over there.
Yes, we just recommended a vacation!
Bob also needs to work on building a legal and tax team in the U.S. to deal with sometimes complicated foreign legal structures.
The short answer … worry more about acquiring relationships than acquiring knowledge.
Questions: Belize, Belize, Belize!
We had three listeners ask questions about our Belize Discovery Trip.
Travis, from Maple Grove, Minnesota, wondered whether investors have to be extremely wealthy to invest in Belize.
Along the same lines, Brad, from Bakersfield, California wanted to know the type of investments typically available in Belize … and whether potential investors can work around lack of available financing.
We believe there is a ton of opportunity in Belize … and you don't have to be über wealthy to take advantage of it.
Belize doesn't offer traditional bank loans. So investors have a few options.
One option is to go in on an investment with a group.
Another is to refinance a property you own in the U.S. and use the equity to fund a deal in Belize.
No matter the route you choose, be smart about it. Understand the supply and demand dynamics.
Ask yourself exactly what you want … whether it's lifestyle, cash flow, asset protection, equity, or something else … then visit Belize and see whether the market will help you achieve your goals.
If the answer is YES, the next step is to build a team … and you can do that by joining us on our field trips and getting to know the people who will help you put together a great deal.
Our third question about Belize took a slightly different tack … Craig, from Rosemount, Minnesota asked whether an IBC is the only corporate structure two parties would need to go in on a deal together.
This is a legal question. And we're not legal advisors.
But we can tell you that although people often use entities to buy properties in foreign coutnries, it's perfectly acceptable to own property in your name.
If you do use an IBC, you'd have to use an IBC from a different country. IBCs can't be used to do business in their country of origin.
The bigger question is making sure you understand what you're trying to accomplish, why you're doing it, and what the possible ramifications are.
Do your homework. You don't want to learn a lesson by making the wrong mistake.
Yearning for more in-depth information about IBCs, financing, and buying in Belize? Come on our field trip!
Spend time with Robert and other investors, build relationships, investigate the market, and enjoy all Belize has to offer for three and a half days.
We guarantee you'll learn something … and have fun too!
---
More From The Real Estate Guys™…
The Real Estate Guys™ radio show and podcast provides real estate investing news, education, training and resources to help real estate investors succeed.
It's been said the only thing certain in life is death and taxes.
Of course, properly structured and well-advised real estate investors can usually mitigate most of their taxes. 
Meanwhile, before people die, they live.  Along the way, they get older.  And as people age, their needs change …
… and because entrepreneurship is about serving needs, it's a safe bet there's some opportunity in meeting the needs of aging people.
In a recent radio show, we talked about investing in undeniable demographics … specifically, the baby boomers … who are moving into retirement and beyond.
A few days later, this headline popped up in our news feed:
More Growth Ahead in Seniors Housing – NREI August 16, 2017
"… research shows continued confidence in improving fundamentals …"
 Of course, if you've been following The Real Estate Guys™ for any time, you know senior housing in general … and residential assisted living in particular … is a niche we REALLY like.
The article affirms our belief that …
" Demographics continue to be a big driver for development."
" 'As active as the market is with the product that we have today, we are looking at the tip of the iceberg in terms of boomers hitting retirement age,' says Scott Stewart, a managing partner at Capitol Seniors Housing, a private equity-backed real estate acquisition, development and investment management firm based in Washington, D.C."
'The fast-paced growth of that population in that sector is going to make today's discussion of overbuilding obsolete, because there just aren't enough places for everybody today,' " he says."
 The article is addressing … diffusing … concerns about over-building in the niche …
" Demand mops up new supply."
"Despite the new supply coming online, respondents remain confident in improving fundamentals. A majority of respondents (78 percent) anticipate that rents will rise over the next 12 months …"
Other notable comments include …
"When asked to rate the strength of market fundamentals by region, the South/Southeast/Southwest rated the highest."
"When comparing with other property types, respondents continue to rate seniors housing as a highly attractive property type. Its scores topped that of the five major property types on a scale of one to 10."
Okay, so it's probably clear there's some real opportunity here. 
But if you're a Mom-and-Pop investor, does it make sense to jump into a niche that's attracting big players … or are you just cruising for a bruising?
No … and YES!
When you invest in housing for seniors it's critical to understand the difference between a high-density community and a residential facility …
… and not just from the investor's perspective, but from the resident's perspectve.
Let's start with the resident …
 There are some seniors … probably MOST … and their children (the decision makers in many cases) who'd rather see Mom or Dad live in a real home …
… in a tree-lined residential neighborhood, with a backyard, and neighbors … where residents don't feel like inmates in an institution.
Please understand … we're not slamming the great people or services provided in bigger facilities. 
We're just saying from a senior's perspective, having a room in a home in a regular neighborhood FEELS a lot different than living in a room at a campus for old people.
But for a BIG investor, those individual homes are a logistical problem. 
To move BIG money, you need economies of scale and the ability to buy or build a lot of inventory at one time.
It's the same problem Warren Buffet alluded to when he told CNBC …
"I'd buy up a 'couple of hundred thousand" single-family homes if I could."
The challenge, as noted in this Forbes article about Buffet's statement, is …
"… the cost and logistics of making such an investment in large enough size to move the needle for Berkshire Hathaway is prohibitive."
The point is big money can't play well at the single-family residential (SFR) level …
… even if the SFR's are being converted into highly-profitable residential assisted living facilities.
But YOU can.  And that's why we like them.  Think about it … 
The supply and demand fundamentals are solid. 
The priority for expenditure is near the top of the list for any family.  Taking care of Mom or Dad is far from a discretionary purchase …
… so as an investor, being that far up your tenant's payment priority ladder is a much safer place to be in uncertain economic times.
Plus, much of the money to pay you comes from insurance, government, and the senior's estate.  In other words, you're very likely to get paid … even in a weak jobs and weak wages economy.
Also, you don't have to compete with big money investors, even though they clearly see the opportunity and are moving into the space. 
That's because the barrier to entry for the big money isn't how MUCH money is needed … it's how LITTLE is needed.
Meanwhile, the customers would rather live in YOUR product than big money's product.  So while big money is adding to supply, they're not really in your niche.
This is a BEAUTIFUL thing.
But it gets better …
Residential assisted living homes can't be mass produced.  They need to be built or converted one at a time.  There's very little threat of a big player glutting the market.
And taking lessons learned from watching hedge funds move into the SFR space … big money was only able to acquire tens of thousands of SFRs because huge blocks of inventory were available temporarily through mass foreclosures. 
We don't think there'll be mass foreclosures in residential assisted living facilities.  They're way too profitable.
But because this kind of senior housing is in high demand and highly profitable, at some point big money will start assembling them …
… buying up groups of homes from multi-facility operators … and then buying up nearby individual facilities which can strategically integrate into existing operations.
It's called consolidation … and when it comes, big money will bid up existing operations (creating equity for those already there) …
… because they can recover the "over-payment" through operational efficiencies and financial leverage.
Between now and then, for the street level investor, the big opportunity is to be part of building the inventory by converting homes into residential assisted living facilities …
… cash-flowing along the way … then one day cashing out to big money players. 
And if those big money players never show up … just keep on cash-flowing while providing a much needed service to the community.
Until next time … good investing!
---
 More From The Real Estate Guys™…
The Real Estate Guys™ radio show and podcast provides real estate investing news, education, training and resources to help real estate investors succeed.
Like waves on the beach or the rising and setting of the sun … the ebb and flow of the infamous "business cycle" is something every entrepreneur and investor must navigate.
The marketplace is fluid and dynamic.  There are no lane lines or guard rails.
More importantly, there is no singular cycle because there is no singular market.  As Jim Rickards says … it's a complex system.
At our last Investor Summit at Sea™, Fannie Mae's chief economist Doug Duncan warned the current economic expansion is one of the longest on record.
The odds, Duncan says, are high another recession is around the corner.
And as we've noted before, 10 of the last 13 times the Fed embarked on a rate raising program … the result was recession.  So …
Should real estate investors wait for the next recession to add to their portfolio?
The answer is … it depends.
That's because it's probably not smart to apply a one-size-fits-all simple strategy to an investing question about a complex system.
And even trying to "narrow" the question down to "real estate" is still complex.
After all, "real estate" covers a lot of ground (sorry, couldn't help it) … in terms of geographic markets, property types, teams, available financing, and specific deal terms.
Common sense says if you look at enough deals, you'll probably find a good one … in any cycle … because every real estate deal is unique.
So macro conditions are interesting for deciding which markets to shop in, but less so for deciding whether or not you want to find a deal.
Because if you won't even look because you're waiting for a macro-sale, you might miss a micro-sale… and find yourself sitting out much longer than you planned.
Remember, you can't profit on property you don't own.
Markets get hot for a reason …
When a real estate market gets hot, it's because buyers are bullish about the future.  Sometimes they're wrong, but often they're right.
Local real estate markets are driven by local factors … the local economy, local tax and business policies; local infrastructure, weather, amenities and population trends.
When LOCAL factors are positive, LOCAL real estate prices and rents rise.  Sometimes in sync.
But sometimes, prices get ahead of rents.  Cap rates (rent ratios) fall.  Investors are willing to pay more for the same income in that market … for a reason.
And in a recession, the problem can actually get worse.  In other words, it's not unusual in hard times for quality markets to become even MORE expensive.
That's because when clouds form … or it starts raining … money seeks shelter in quality.
So strong markets and property types often attract MORE capital in uncertain times … thereby raising the price to acquire safe haven assets.
As we discussed last time, Americans and foreigners have already shown a strong preference for U.S. real estate … housing in particular … even as stock markets are raging to record highs.
Royal flushes are rare …
When a macro-event comes and slaps down the national or global economy, sometimes great markets get caught in the downdraft.
This happened in 2008 and it created some of the best buying opportunities since the real estate bust of 1989.  For those who were in position when it happened and acted, it was awesome.
But think about that.
If you missed buying the bargains coming out of 1989 and sat out waiting for the next real estate recession, you'd have been on the sidelines for nearly two decades.
Meanwhile, lots of people made lots of money in real estate … without getting the bargain of the century on every deal.
Pigs get fed.  Hogs get slaughtered … or starve.
This variation on an old investing adage still rings true in today's investing climate.
The idea is there's danger in getting greedy.  It's about being overexposed to a market top, and taking on a lot of downside risk trying to squeeze out a little more upside gain.
But it's also true about waiting … and waiting … and waiting … for the BIG correction, so you can swoop in and gobble up distressed assets for pennies on the dollar.
Remember … you can also strike out by standing at the plate waiting for the perfect pitch.  It's usually better to swing.
What are YOU waiting for?  
A PIG is a Passive Income Generator … like rental real estate.  It's the kind of asset which actually attracts capital in a recession.
That's because when asset prices are uncertain, income is reassuring.  And as prices of stocks, bonds, commodities, and currencies go up and down like a roller coaster …
… working-class people ride the merry-go-round of getting up and going to work every day to pay their rent.
And if they don't, you can replace them with someone who will … IF you're in a market and product type with solid supply and demand dynamics.
To be there, you may have to pay a premium for quality.  The deal still needs to make sense, but it doesn't have to be cheap to be a bargain.
"Bargain" is a relative term … and price is only ONE component.  There's more to value and desirability than just price.  Few people want the cheapest brain surgeon.
So long as the market, team, property, and deal make sense … meaning you've got staying power to ride out a recession if it comes …
… then you can sail through the business cycle riding a PIG.  It's not sexy.  But it's better than starving or getting slaughtered.  You can score a lot of points with base hits.
Until next time … good investing!
---
 More From The Real Estate Guys™…
The Real Estate Guys™ radio show and podcast provides real estate investing news, education, training and resources to help real estate investors succeed.
We got a fascinating boots-on-the-ground report from a friend of ours traipsing about Hong Kong … and no, this isn't about Hong Kong.
"My Big Short moment …" was the subject line.
"The Big Short" refers to Michael Lewis' book and the recent movie of the same name, which both tell the tale of events leading to the 2008 financial crisis.
Our friend went to an "open house" for a pre-development condo tower. Prices STARTED at $700,000 USD for a 216 square foot condo. Crazy.
Non-Hong Kong residents pay an ADDITIONAL thirty-percent "speculation" tax. Ouch.
We're guessing government is trying to discourage global hot money from bidding up properties and pricing out locals who need places to live.
Our friend reports these condos are only fetching $2,000 per month rent. Even with today's low interest rates, those numbers make NO sense.
Nonetheless, our friend says bank financing is available … with 40% down.
Apparently, the banks aren't completely insane.
However, he says the developer is offering much more attractive 30-year, 15% down, "teaser rate" financing. It starts at prime less 2% for years 1-3, then prime less 1% for years 4-5, and then prime plus 1% for years 6 forward.
Now, for those around pre-2008, these loans sound hauntingly like the infamous 2/28 loans which triggered the mortgage meltdown.
But it gets better.
Apparently, the demand for these tiny, grossly expensive condos is so high, the developer set up a lottery system for buyers.
A prospective buyer must pay $100,000 HKD to enter for the CHANCE to buy a unit. And there's nearly THIRTY wannabe buyers for each unit!
Does all that sound just a tad overheated?
Of course, Hong Kong's not the only place real estate values are out of control. Last week, we made mention of growing concerns about Canada's housing boom.
Does this mean real estate investors should hibernate until things calm down?
We don't think so. But we certainly aren't suggesting anyone buy into over-heated markets or product types.
So what's going on?
When an economy gets flooded with cheap money, prices get bid up because the ratio between money (technically currency) creation and product creation favors money.
More money chasing the same goods means prices rise.
But prices don't rise everywhere on every item across the board. It depends on who gets the cheap money and what they do with it.
There's a bazillion factors affecting how excess money gets into circulation. No one really knows for sure where it's going to pop-up.
We call this "the squish factor."
If you squeeze a water balloon that has enough elasticity, it will squish out between your fingers … somewhere. But you don't always know where.
And if you push it back in one place, it pops out another. Again, you don't always know where.
Speculators try to guess where it's headed, and front-run it. They're called the "hot money". Their goal is to get in and out early, and let the late-to-arrive and late-to-leave crowd take the lumps.
And you never know where the next bubble will pop-up … or recede.
The reason bubbles recede is because there's nothing REAL underneath them creating value.
So when the hot money leaves to front-run the next asset class, the air comes out of the current bubble … and it's pricing recedes to the true value based on income.
The big short of it (sorry, we couldn't help it) is … value is based on income.
Rents of only $2,000 per month can't possibly justify a $700,000 value. All the excess value is from hot-money "air" … and the only exit is the greater fool or the poorhouse.
So what's an investor to do?
First, let's make a distinction between an "investor" and a "speculator". The former focuses on cash-flow, while the latter focuses on capital gains without adding value.
"Investors" use currency to acquire assets which produce cash flows. Acquiring assets is the objective.
Conversely, "speculators" trade assets to acquire currency. Acquiring currency is their goal. Buy low, sell high, collect currency. Repeat. The cash flow comes from the sale of assets, not the holding of assets.
By those definitions, an "investor" would NEVER buy one of those Hong Kong condos. The numbers preclude it. They just don't make sense.
But hot money speculators will … and apparently are. At the margin of the hot money is the dumb money. The dumb money gets in and out late … if they can get out at all.
We know. We've done it. It's VERY tempting because the profit can be BIG and FAST. And when you win, it feels GREAT. But …
So, YES … it is possible to make HUGE gains getting in and out of a bubble asset. Be it stocks, bonds, commodities, currency or real estate.
It's also possible to make a lot of money in a Ponzi scheme or at the craps table. But it's not investing.
We're NOT saying capital gains are bad. Far from it! We LOVE equity. But REAL equity comes from CASH FLOW and holds up MUCH stronger when the tide of hot money recedes.
So while speculators are drunk with cheap money in the bubble casinos … sober investors are poking around boring markets looking for cash-flows and value-add opportunities with multiple exit strategies.
The great news is cheap money spends just as well in the boring markets and product types, but there's no hangover after a binge. Values up. Values down. Cash flows fairly steadily.
With all the weird happenings in the global financial markets, it's more important than ever to stay sober and focused on finding real value … markets with sustainable drivers and nice boring cash flows.
The irony is that when the air comes out of the over-heated markets, some of the hot money will flow into those boring markets. Which is a fun ride for those already there.
Meanwhile, many of those markets aren't over-crowded … yet.
Until next time … good investing!
---
More From The Real Estate Guys™…
The Real Estate Guys™ radio show and podcast provides real estate investing news, education, training and resources to help real estate investors succeed.
In our latest episode, we take you to lively Las Vegas, where we're at the National Association of Broadcasters Show.
Visiting this city brings back a lot of memories.
You see, we witnessed firsthand the glut of real estate in Las Vegas pre-recession and the freefalling prices that followed when the market crashed in 2008.
In this podcast, we'll delve into Clues in the News to analyze what's going on in today's market. We'll discuss how headlines today parallel the past … and why emerging market trends should make a difference to YOU.
In this fast-paced episode of The Real Estate Guys™ show (we have a lot of ground to cover!) you'll hear from:
Your super-sleuth host, Robert Helms
His clue-cracking co-host, Russell Gray
---
Listen
---
Subscribe
Broadcasting since 1997 with over 300 episodes on iTunes!
---
Review
When you give us a positive review on iTunes you help us continue to bring you high caliber guests and attract new listeners. It's easy and takes just a minute! (Don't know how? Follow these instructions).
Thanks!
---
Rising home sales
We found clear evidence home sales are rising in many markets. An article in Business Insider, New home sales unexpectedly jump in March, states sales of new single-family homes went up by 5.8% in March, according to the Department of Commerce.
This is a departure from what economists had predicted … the big shots imagined that new home sales would fall by 4% this month.
Notice we're talking about new homes … this is a subset of the entire housing market.
The article also pointed out the confidence rating of the National Association of Home Builders is at a nearly 11-year high. It hasn't been on fire like this since around 2005.
The news clearly points to rising confidence in the market … which means more free-flowing money. Catching any similarities between today's market and the past?
We want to remind you we don't have a crystal ball (although if you can procure one for us, we'll happily take it!). The best we can do to predict the future is use our knowledge about the past to gauge where we think things are heading in the present.
Today's market reminds us of what happens when money starts to flow freely. Too much free flowing money means money is mal-invested and people get sloppy.
Investments that make sense at zero cost often don't make sense at a higher interest rate. In a market that's beginning to be flooded with money, real estate investors have to be careful about the ways they consume debt.
New homes aren't the only market subset currently thriving. In this MarketWatch article we learned the average number of days a house is on the market is 34 days.
That's a tight market with sturdy demand! And with high demand comes high prices … until there's a change.
If you're in the building business, high demand and low supply might seem great … until you're one of the hundreds of contractors who decided to take advantage of that high demand, inadvertently creating a glut of products.
At first look, rising demand might look good if you're on the selling or building side of things. That's why it's SO IMPORTANT to put all the info you get in the blender … and figure out what kind of soup you'll really be getting.
The MarketWatch article stated the national median sales price for existing homes is up 6.8% … on average.
The word average is key. Prices were up by almost 10% in the Northeast … and down by 1.8% in the West. All real estate is local.
We thought it was interesting to pair what we know about rising home sales with our knowledge that home ownership is at a 100-year low. So WHO is buying all these houses?
Clearly, real estate investing is trending up. But what's the big picture?
Skyrocketing home prices
There are a ton of indicators that the market might be heading for another crash. Rising home sales to investors and speculators is one.
Our friend Dr. Doug Duncan, former chief economist for Fannie Mae, told us during the Summit that this has been the longest recovery in U.S. history … and the weakest.
People who've been recovering from the crash of 2008 are finally dipping their toes in the market, thinking it's normal. But if you're a professional investor, you know most people end up buying high and selling low (to you, we hope!).
If you've been waiting for things to go on sale, the current market might be getting ready to serve up a lot of sunshine for you! If you're prepared, a big pullback from the market could be one of the greatest possible gifts.
We noticed another interesting MarketWatch article. It says that U.S. home prices grew at fastest rate in nearly three years.
That's more evidence we might be nearing the top of the market. But it's not time to be scared. It's time to be smart.
You have to be careful about how and where you're investing. And you absolutely must have a Plan B.
If the market crashes, you may have to sit on your properties for ten years … and you have to be willing to do so.
Ask yourself: If interest rates go up, will my deals stay stable? If prices go down, will I be in a position to buy?
It's very dangerous to put your fingers in your ears and ignore what's happening in the news. After all, the Titanic sunk because nobody thought it could.
The big question is how YOU will respond to what you're hearing. Take a look at the past … analyze the present … and prepare for the future.
Plunging sales, soaring inventory in one market
Our next article, Condo Flippers in Miami-Dade Left Twisting in the Wind, featured on Wolf Street, could have been published 10 years ago.
If you go to Miami, you'll see new high rises going up across the city. Yet sales fell 10% year over year.
If you're a regular subscriber to our events and podcasts, you might remember that we were doing Miami field trips at one time.
It wasn't that we weren't plugged in. We examined the data and asked for details. And we let ourselves be persuaded the rapid growth in the Miami market could continue … because it seemed great.
But sure enough, the unthinkable happened.
Although there were people who had a plan and are holding on now, Miami is not a market you want to be in right now. Based on current construction, there's a 432-year supply of new high-rise condos.
Miami demonstrates what can happen when there's a temporary spike in demand. Now, we're not saying temporary spikes in demand are always bad. In fact, they can be a good thing!
But you HAVE to be prepared for the worst to happen.
Are robots taking over the world?
Our last article discusses a very different phenomenon. We were fascinated when we read an article in Nikkei Asian Review. They share robots can handle a high percentage of our work tasks.
What do robots have to do with you? Well, that's EXACTLY the question we want you to be asking!
The study the article cites found that 75% of 77 sample tasks could be handled by machines. So think … how does this affect the fast-food worker? The factor employee? The Lyft driver?
And what if those people are your tenants?
As landlords, we have to think about how every change will affect us, good and bad.
There are so many factors that affect the real estate "ecosystem" … blowing winds, undercurrents, waves, and sudden storms.
It's essential to keep a sharp lookout as you navigate your portfolio through both sunshine and swells. As the saying goes, "A smooth sea never made a skilled mariner."
Successfully navigating through rough seas can only make you a better sailor. As veteran real estate investors, we've learned to be grateful for devastating events like 2008 … because they forced us to become sharper students. Now we see downturns as opportunities!
We urge you to watch what's going on the market and evaluate how each new factor makes an impact on you. The best time to repair the roof is when the sun is shining. Now is the time to be proactive … before you have a leak in your dining room.
Like the Boy Scouts say, "Be prepared!"
---
 More From The Real Estate Guys™…
The Real Estate Guys™ radio show and podcast provides real estate investing news, education, training and resources to help real estate investors succeed.
On his Peak Prosperity podcast, first time Investor Summit at Sea™ faculty member Chris Martenson interviews financial pundit Grant Williams.
Williams isn't a real estate guy (that we know of). He's a former paper trader who spends a big chunk of his time studying, thinking about, and commenting on financial markets.
We listen to guys like Grant Williams because their comments help us understand how paper asset investors look at the world … and what they worry about.
These insights are valuable to real estate investors … even if you're not personally investing in paper markets.
That's because those paper markets impact things which affect real estate … like interest rates, inflation, business and consumer confidence, etc.
And if you're a syndicator raising money for your real estate deals, you're wise to be aware of how your offering compares to the paper asset alternatives.
Some of the things Williams says in the interview make us go "Hmmm …"
Williams contends there's an "… incredible amount of counterintuitive moves that we see in the markets. It's all inextricably linked to the rise of computer trading …"
And, "There's really only one equity market around the world …"
Of course, he's referring to stocks.
He also says, "But we are … reaching a point of newly introduced volatility …"
And, "… the thing markets hate most is unpredictability. They can deal with good news. They deal with bad news pretty quickly … But unpredictability is the enemy of markets. And I think in President Trump, we have a very unpredictable force …"
Hopefully, the mere mention of President Trump isn't a polarizing comment. We don't think he meant it that way … and we certainly don't.
Love him or hate him, it's fair to say Mr. Trump doesn't always behave like a typical U.S. president, so by definition that's unpredictable.
So what does all this mean to real estate investors … and how can we use it?
First, let's look at Williams' comments about computer trading and the notion of a singular equity (stock) market … and compare and contrast that to real estate investing.
Oh wait, we can't. Because there is no comparison.
Think about it …
Are individual properties sold in lightning fast computerized exchanges? Um… no.
Could they be? No again.
That's because units of value in a flash trading exchange need to be uniform.
You can't flash trade real estate because every single property and transaction is unique.
The closest thing to a "flash crash" that can hit real estate is probably a collapse in the mortgage-backed-securities market. We saw it happen in 2008.
But for properly structured real estate investors, the 2008 crash was more bark than bite. Rents only dropped a fraction of how far values fell.
Even depressions roll out slowly. Flash crashes are really the purview of paper assets and commodities … things that can be sold en masse in a fit of panic.
Real estate just doesn't work that way. That's why we love it. It's so BORING.
What about unpredictability?
Let's say Williams is right … and President Trump is "a very unpredictable force" … and that "unpredictability is the enemy of markets."
GREAT!
Because when things are unpredictable, capital flees to safety.
For paper asset investors, safety's always been bank accounts, government bonds … and to a lesser degree, faux precious metals (paper contracts).
The PROBLEM for paper asset investors is both bank accounts and bonds pay very little yield … and precious metals pay no yield.
So for a paper asset investor, the choices are to grab the barf bag and go for a ride in the global, flash-traded stock markets …
Or, to loan hard-earned wealth to banks, governments and corporations in the form of deposits accounts and bonds … for next-to-nothing yields.
Of course, those "safe" investments also mean accepting counter-party risk (default), inflation risk (negative real yields), and principal risk (bond values fall when rates rise).
Yikes.
So where can a concerned paper asset investor go for both stability and yield?
We're probably a wee bit biased, but we think a strong argument can be made for income-producing real estate as a REALLY attractive option.
Income property investing puts capital into a real asset outside the purview of Wall Street flash traders … with arguably better yields, wealth preservation, stability, and inflation protection.
Plus, real estate … and especially residential real estate … is ALWAYS front and center for EVERY politician of all shapes, sizes, colors and political persuasions.
All the "powers that be" from bankers to businesses to governments have a HIGH level of motivation to support residential real estate.
Of course, income property isn't a totally safe investment. There's only ONE place that exists … Fantasyland.
But in the real and very unpredictable world … it's hard to find anything much better for stability than income-producing property.
However, most paper asset investors don't understand real estate … because most financial pundits don't talk about it. Why would they? They can't compete with it.
Of course, nothing's free. Real estate comes with a hassle factor.
That's why some paper asset investors who DO understand real estate avoid it anyway.
Real estate can be messy. You can't sit in your crib with a trading app and move in and out of properties with clinical efficiency. That's exactly why it's so stable.
It's also why a Main Street syndicator has a HUGE opportunity.
That's a drum we'll continue to beat … because we think the world needs a LOT more of Main Street investing in Main Street, which effectively de-funds Wall Street.
When you build a business helping hassle-averse investors enjoy the benefits of real estate investing without the messiness, you're adding real value to the world on many levels.
But whether you're investing your own money or that of investors … it's good to have a well thought-out conviction as to why the right real estate provides investment stability in an increasingly volatile world.
Until next time … good investing!
---
More From The Real Estate Guys™…
The Real Estate Guys™ radio show and podcast provides real estate investing news, education, training and resources to help real estate investors succeed.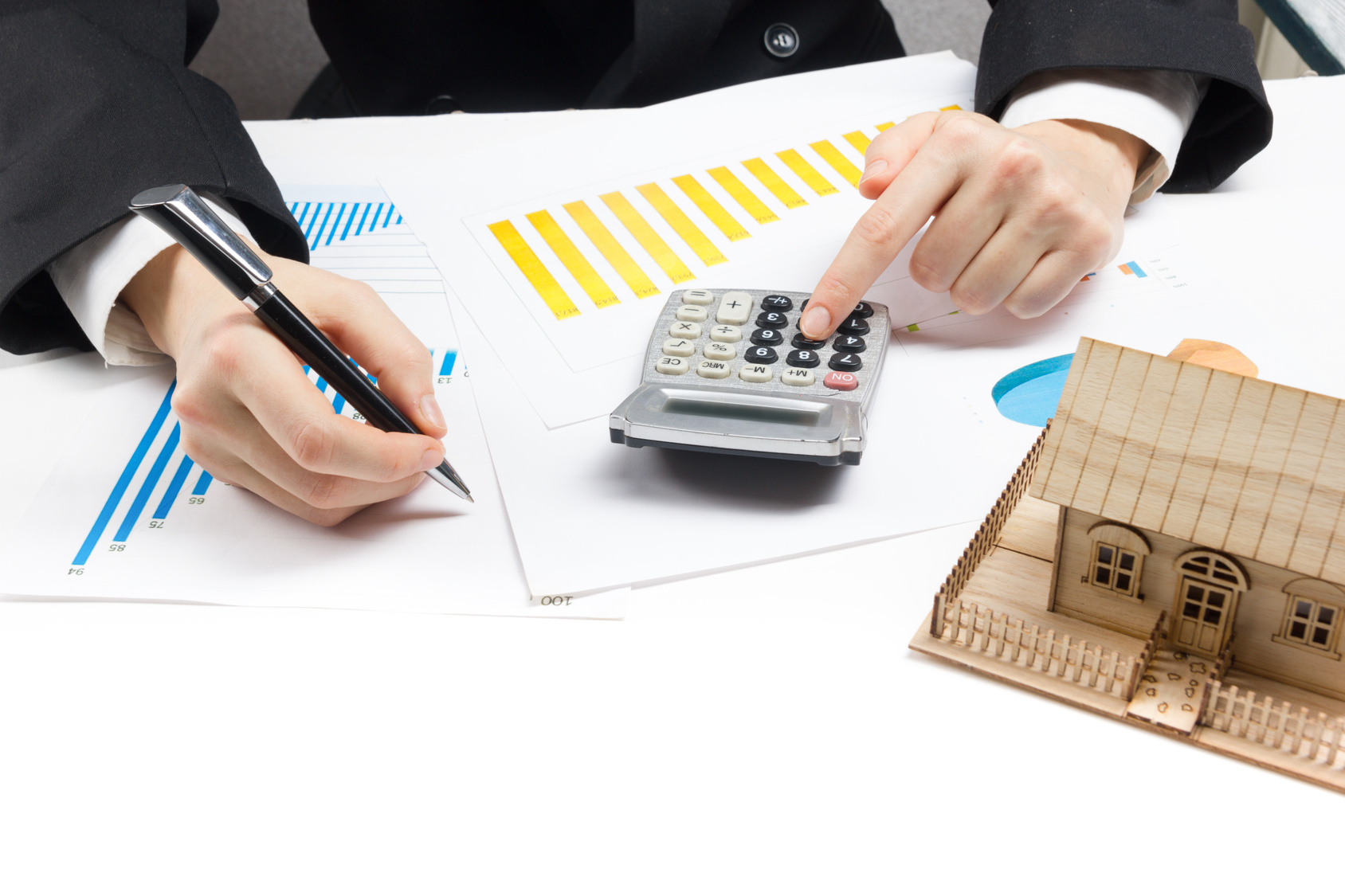 We love it when we get more questions than we can answer. It means our listeners are paying attention and seeking advice. Keep 'em coming, guys!
But this time, we had so many questions that we had to narrow it down … so we chose the ones with the most universal themes.
The questions in this edition of Ask The Guys touch on when to sell a property, where to buy one, and how to get educated in the real estate investing world … as a student, a military veteran, and a future syndicator.
Our only disclaimer? We are NOT tax professionals or attorneys. We don't give advice … just ideas and information!
With that said, please sit back and listen in as we bounce YOUR questions off each other.
Behind the microphones for this all-new edition of Ask The Guys …
Your full-of-ideas host, Robert Helms
His full-of-it co-host, Russell Gray
---
Listen
---
Subscribe
Broadcasting since 1997 with over 300 episodes on iTunes!
---
Review
When you give us a positive review on iTunes you help us continue to bring you high caliber guests and attract new listeners. It's easy and takes just a minute! (Don't know how? Follow these instructions.)
Thanks!
---
Question: I just got an offer on my property. Is now the time to sell?
Tina wrote from Redwood City, California, to ask us about a duplex she's owned for over twenty years. She gets decent cash flow every month, but she just got an offer, and now she's wondering whether it's time to sell.
To any investor wondering whether they should sell a property they've owned for a while, we'd say now is definitely a good time to consider it.
But … there are a few things you should think about.
First, the basic math. Ask yourself some simple questions: How much equity do I have? How much equity would I net by selling? What would the tax impact of selling be?
Once you figure out the net amount of cash you could get, divide it by your cash flow to get your return on equity.
The big question when you're considering the return on equity is "Compared to what?"
As in, how does that number compare to other things you could do … keeping the property, investing in a different market, or refinancing, for example.
The other part of the equation is the hassle factor.
This goes back to your personal investment philosophy. You need to do what YOU really want to do … not what someone else might do.
Is capital gain more important to you, or would you prefer appreciation? The Bay Area in general is a great market for appreciation. It's not the most landlord friendly, however.
We have a couple of acquaintances in situations similar to Tina's.
One did the back-of-the-envelope math and decided that because she was focused on cash flow and the market seemed like it might turn the other way soon, she wanted to take all her eggs off the table.
Another friend, also in the Bay Area, was concerned because she had so much equity sitting in her properties. She decided to sell as well.
Maybe your solution will be similar. And maybe it'll look drastically different.
Ultimately, your final decision is just a matter of sitting down, asking yourself some questions about what YOU want, and doing the math. We also highly recommend you talk things out with your advisors.
Question: I'm a veteran with a big passion for real estate investing but a small chunk of change. How can I get started?
Lewis, from Middlebury, Connecticut, told us he's obsessed with real estate investing. His three main interests are wholesaling, multi-family properties, and lease options.
Lewis is also a veteran who's holding on to some debt and doesn't have much cash to work with.
To Lewis and other new investors with high motivation and empty pockets, we say that desire and passion are WAY MORE important than money.
If you're starting from nothing … there is absolutely, positively hope that you can succeed!
Our opinion is that the best investment is education.
With that said, you do have to be careful … paying big bucks doesn't necessarily insure you'll learn anything worthwhile.
That doesn't mean good education will come without a price tag.
Watch out for free seminars … most are designed to masterfully separate you from your money. Remember, there's always an agenda.
Books are a great place to start. If you're strapped for cash, use your local library or listen to books using Audible.com.
Books and podcasts can help you learn the language so you know what you're talking about and can join in the dialogue.
Of course, there's a difference between book knowledge and knowledge gained from experience.
We have a few ideas for Lewis:
Take inventory of the seven essential investor resources: cash, cash flow, equity, credit, time, talent, and relationships. You need to know what you're working with before you can leverage it.
Talk to a mortgage professional who knows how to do VA loans. Lewis's veteran status gives him a leg up in getting a no-money-down loan.
Consider jumping into wholesaling. Wholesaling can be a great training ground and is one of the best ways to make money when you don't have much.
Join a real estate investment club or an investing meetup in your area and meet other investors.
Form relationships with people who can get deals and get you access to deal flow. The best option is to find a mentor.
It's key for new investors to learn enough that they can go out and do something, but not so much that they get what we call "analysis paralysis."
Learn the language, then focus on relationships that let you learn by doing and by example.
And remember … you will make mistakes. Don't be afraid of them. Embrace them!
Figuring out how to turn a tough situation into a successful investment can be quite a bit of fun when you have the right attitude.
Question: What tools can I use to identify markets that have more opportunities for good cash flow?
Our third question is from an investor in Denver, Colorado. Michele's been listening to the show and has keyed into the concept of identifying investment goals, particularly whether to invest for equity increases or income generation.
Her current goal is to find a multifamily property with cash flows, but she's realized that the Denver area is strongly equity based, with high prices and low rents.
Michele's question about how to find good markets for cash flow reminded us of the real estate adage, "Live where you want to live; invest where the numbers make sense."
Unfortunately, Michele's realization that the rents in her area don't gel with the prices tends to be true in many other metropolitan statistical areas across the county as well, especially in regard to multifamily housing.
We are NOT here to talk Michele, or any investor, out of a personal investment decision.
But we would encourage Michele to take a step back and really evaluate why she wants to buy a multifamily property right now.
If you're just starting out, you're not locked into an asset class or product type yet. So now is a great time to consider whether a different product type might be better at producing the cash flow you want.
Going back to Michele's question, if we were looking for a multifamily property right now, there are a few things we'd do.
First, get acquainted with the different markets around the country. Go to events, look at properties for sale, and start working on zooming in on a market.
Make a checklist for your ideal market … is the population growing? What's the cost-of-living tax like?
It's a good idea to look for markets with big populations. When you're checking out a state, evaluate how landlord- and business-friendly that state is.
When you're doing your research, start by looking for clues in the news, then dig a little deeper.
Consider broker sites and local apartment associations. Both provide invaluable information for landlords, including rent surveys and other resources and reports.
Analyze the numbers in those reports, and eventually, the numbers will start to talk to you.
When a deal that fits all your criteria pops up, be ready. You'll have to be on it immediately.
It's a hard time to be a multifamily bidder right now, but we still think there's opportunity out there.
Find a way to stick your toe in the marketplace … maybe even consider joining a more experienced syndicator as an investor.
Eventually, you'll gain relationships and get enough exposure that you can do your own thing.
Question: What about the smaller markets?
Listener Jay, from Scottsdale, Arizona, has also heard us tell investors to "invest where the numbers make sense."
But he noticed that we don't seem to mention the little markets … Akron, Ohio, for example.
There is a method to our madness. We like big markets for several reasons.
First, there's a lot of available data, and landlords don't have to worry about where tenants will come from.
Second, smaller towns tend to come with a host of difficulties … fewer practitioners, contractors, and resources alongside highly variable rents.
Small towns don't have the infrastructure to support big deals. And they tend to lack good, professional real estate practitioners so you can assemble a team.
They also may not be on the receiving end of potential government support during tough times.
Third, small towns have MUCH less liquidity. Bigger markets are going to have a lot more traction.
Sticking to small towns means operating at the margins. If you're at the margin when a recession comes around, that margin goes away and you're in trouble.
It's the investments at the margins that tend to collapse during downturns while the core markets stay strong.
We won't say there isn't any opportunity for success in smaller markets. We will say, however, that we don't know any truly successful investors operating solely in small markets.
Question: How do I know whether I'm ready to attend the Secrets of Successful Syndication seminar?
Megan, from Santa Ana, CA just attended our Create Your Future goals retreat with her wife and says she is PUMPED about real estate investing.
Since they started listening to our show about a year ago, Megan and her wife have purchased FOUR turnkey single-family homes!
They're searching for their first apartment building now, but they know they'll run out of money soon and are interested in syndicating in the future.
But Megan's worried they're not ready to ask the right questions at our Secrets of Successful Syndication event.
We will say that the seminar is not for everybody … if you've never owned or invested in real estate or only listened to free podcasts to educate yourself, it's probably not the next logical step.
Our syndication seminar is two days that give attendees the lowdown on what syndication is and where to find deals and money.
We have people who come to the seminar over and over. The beauty of our Secrets of Successful Syndication seminar is that it covers the basics for newbies, but if you keep coming back, you start understanding all the little nuances.
Our take is that someone who recognizes they've got the real estate investment bug, is taking action, has a resume, and is goal-oriented and humble is the PERFECT person to attend the seminar. So Megan … you're exactly what the business needs.
And if you're still questioning whether you're ready, ask yourself: how quickly do you want to start preparing? Our view is that sooner is better.
You don't want to have an opportunity arise and not have the education to identify or take advantage of it.
Even worse, you don't want to be the person who goes out and does syndication without training.
The only reason NOT to come is if you're not serious about being in the real estate business … and Megan, it sounds like you're pretty serious.
Remember … we always regret the things we DIDN'T do a whole lot more than the things we DID do.
Question: As a current student, what can I do to prepare myself to be an entrepreneur?
Our last question comes from Yahoso, who's been listening in all the way from Benin City, Nigeria.
We think there are a lot of things you can do to prepare to be an entrepreneur while you're a student. A few:
Listen to podcasts and read books, as many as you can get your hands on. These will help you learn the language you need to speak.
Get involved in a dialogue with people who ARE successful. Have conversations with people who know what they're doing. Play the student card! Many entrepreneurs will let you interview them simply because you're a student.
Learn sales skills. Whether you like it or not, you can't be an entrepreneur without 'em.
Build your box of tools. When you have confidence in your skillset, you'll find doors will open for you.
Have a question for the guys? Ask us here, and we'll try to get you on the show!
---
More From The Real Estate Guys™…
The Real Estate Guys™ radio show and podcast provides real estate investing news, education, training and resources to help real estate investors succeed.
As a real estate investor, knowing which tool to pull out of the toolbox is a big part of your success. And to know which tool you need, you have to know what tools are available.
Commercial loans generally have shorter terms than residential loans … and that isn't always good. What if the market doesn't agree with your personal timeline?
Keeping in mind that times have and will again change, we took a look at the best commercial financing options out there to keep your risk low and your leverage high.
In our latest episode, we visit with an FHA multi-family lending expert to find out how to finance apartments with maximum leverage and minimum risk. In this informative episode of The Real Estate Guys™ show you'll hear from:
Your multi-passionate investor host, Robert Helms
His multi-problems co-host, Russell Gray
Multi-family financing expert Paul Winterowd
---
Listen
---
Subscribe
Broadcasting since 1997 with over 300 episodes on iTunes!
---
Review
When you give us a positive review on iTunes you help us continue to bring you high caliber guests and attract new listeners. It's easy and takes just a minute! (Don't know how? Follow these instructions).
Thanks!
---
Multi-family financing basics
To get you the basics on multi-family loans, we did a Q&A with Paul Winterowd, a long-time member of the lending team at Bonneville Multifamily Capital.
If you're a multi-family investor or interested in becoming one, "It's a great time to be in the business," Paul told us.
That's due to two things … flowing capital markets and stable rates that have held over the years.
Paul told us that multi-family properties are the No. 1 asset class in commercial real estate because of their broad risk profile.
So what are the primary things to know before getting a loan?
To start, there are some significant differences between the loans offered by the banking system and loans offered by government agencies.
Among them is the balloon payment. Most bank loans for multi-family property investors have five- to ten-year amortization schedules that force investors to pay the full amount or refinance once time's up.
And that can pose problems, especially considering how much the market can change in five or ten years.
Paul shared with us a story of a friend who bought a multi-family property in Las Vegas in 2004. With his co-investors, he put a total of three to four million dollars into the property. Their five-year term came due in 2009—right after the housing bubble collapsed. Even though Paul's friend made every payment on time, no banks would work with him. The bank sold the property to a loan shark, who foreclosed.
Paul's friend didn't do anything wrong, but he fell hard because of timing.
We asked Paul what options investors have if they want to be less beholden to the ebbs and flows of capital markets.
He told us that there is ONE loan program in the commercial real estate world with a fully amortizing term and no balloon payment … an FHA loan.
Everything you need to know about FHA loans
An FHA loan is a mortgage insured by the Federal Housing Authority, which is under the jurisdiction of the Housing and Urban Development (HUD) Department.
FHA provides a conduit for financing. The great thing about the FHA's commercial loan program is that terms can stretch up to 35 years … 42 years for construction loans.
Essentially, this loan is the closest to a single-family loan that exists in the commercial lending world.
And there's more … although it's easy for people to make a decision based solely on the lending rate, Paul told us that FHA rates are "bottom of the barrel."
In addition, FHA loans provide a very attractive loan-to-value ratio: between 75% and 85%. Traditional bank loans will get you between 65% and 70%.
A necessary disclaimer: Paul doesn't work for the federal government. He's just really good at helping people figure out which loans are right for them.
Gearing up to get a loan
The FHA loan sounded like a REALLY great option to us … so we asked Paul what it takes for an investor to get involved with the FHA program.
Paul told us that in general, the key litmus tests to get a loan are adequate experience and sufficient net worth.
Because lenders want to know that this isn't your first rodeo, they'll want to see more than just a single-family property on your résumé … meaning it may be necessary for you to bring in a partner.
Lenders will also want to see at least a 1:1 ratio of net worth to loan amount to make sure that buyers have cash assets on hand in case anything gets wrong. The FHA program offers a boost here, accepting ratios as low as 1:4.
And yes, you can go into the FHA program with a partner, or partners. The FHA will look at your combined assets and experience, although in a classic syndication scenario, they will need a lead sponsor or sponsorship group.
Because Paul is intimately involved in the lending process, we asked him what he looks for when he underwrites loans.
He told us in order to mitigate risk, he needs buyers to hit several important numbers in regard to their asset:
A debt-coverage ratio of, at minimum, 1.25. That's the net operating income of a property divided by the annual debt service. Paul and other underwriters want to see that there's plenty of net income to cover the debt service.
Records of at least 90 days of occupancy at 90% or above.
A trailing twelve months (aka a profit and loss statement for the last year).
Paul emphasized the importance of keeping good records … in fact, he could not emphasize it enough!
In terms of buyers' personal records, he told us he'd also need the following:
A list of all assets and outstanding debt.
A personal financial statement that shows the buyers' experience.
Obviously, there's a lot of preparation that goes into qualifying for the FHA loan. But are there any downsides?
The only real downsides are the paperwork and waiting time, Paul told us.
Typical HUD loans take about 60-90 days, but permanent financing for FHA loans takes even longer … about 4-6 months.
Because HUD is insuring these loans, more underwriting has to take place to minimize risk for the federal government.
As Paul reminded us, "Good things come to those who wait." If you're willing to be patient and deal with a little more paperwork, you could find yourself with a killer solution.
Is there anything Paul wishes borrowers knew before seeking out an FHA loan? Paul told us that people think timing is everything and rate is everything … but they're not.
If buyers took a step back and looked at the bigger picture, they'd be able to find other benefits that are very compelling. We think a fully amortized loan is worth the wait.
Debt isn't always dangerous
We see Paul as a wealth of knowledge.
In any new situation, it's helpful to have a sort of "safari guide" … someone to lead the way in places you haven't gone before.
We hope that Paul's knowledge has given you some things to think about.
In particular, we want you to keep in mind that debt can be an asset. Taking advantage of opportunities like the FHA loan can force value and create more equity from the equity you don't have to spend up front, leading to a cycle of success.
We also hope that if anything, Paul got you thinking of some good real estate practices.
This week, we encourage you to go out and make some equity happen!
---
More From The Real Estate Guys™…
The Real Estate Guys™ radio show and podcast provides real estate investing news, education, training and resources to help real estate investors succeed.