Rags to riches stories are always interesting … and real estate is one of the most reliable vehicles for building lasting financial freedom.
In this episode, we talk candidly with an investor who's inspiring story includes winning, losing, and then coming back bigger and better.
So tune in for a real world lesson in how to find financial freedom through real estate investing.
---
More From The Real Estate Guys™…
The Real Estate Guys™ radio show and podcast provides real estate investing news, education, training, and resources to help real estate investors succeed.
---
Love the show?  Tell the world!  When you promote the show, you help us attract more great guests for 

your

 listening pleasure!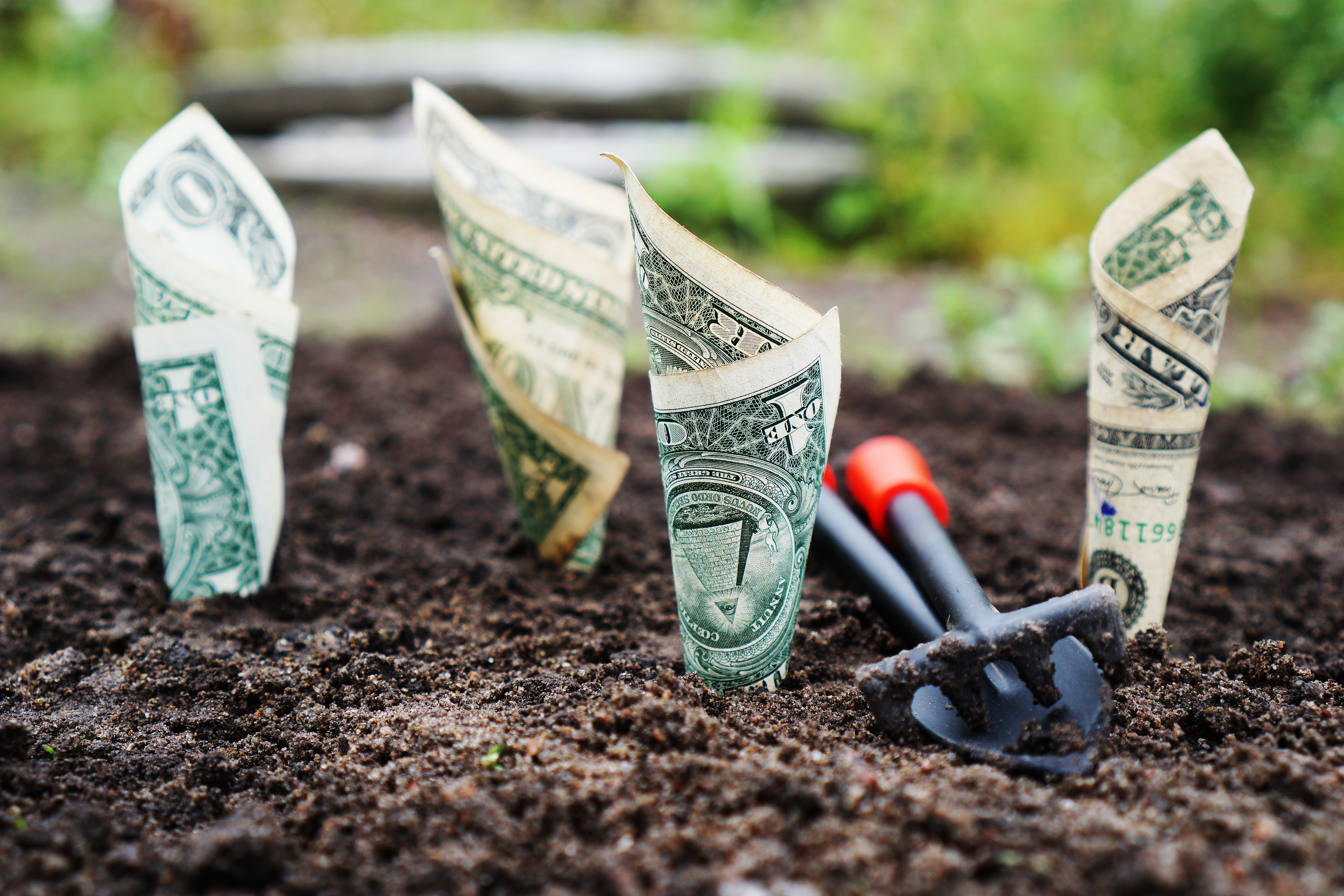 We're sitting down at the Rich Dad radio studio with our long-time friend and the Rich Dad himself … Robert Kiyosaki!
As the world's best-selling personal finance author … Robert is sharing his thoughts on the important differences between public and private investments. 
Robert calls these differences "the three kinds of money." 
We'll also revisit the enduring message of Robert's record-setting book, "Rich Dad, Poor Dad," … and talk about the dangers and opportunities facing investors today. 
In this episode of The Real Estate Guys™ show, hear from:
Your idea-rich host,

Robert Helms

His humor-rich co-host,

Russell Gray

"Rich Dad, Poor Dad" best-selling author,

Robert Kiyosaki
---
Listen
---
Subscribe
Broadcasting since 1997 with over 300 episodes on iTunes!
---
Review
When you give us a positive review on iTunes you help us continue to bring you high caliber guests and attract new listeners. It's easy and takes just a minute! (Don't know how? Follow these instructions).
Thanks!
---
Public investment vs. private investment
This week we're going to talk about the difference between public and private investments … and who better to share ideas than Robert Kiyosaki. 
Robert has been on our show more than any other guest … and for good reason! He is the best-selling personal finance author in the world. 
We're at an interesting point in the real estate business … but also in the economy. 
One of the themes that we've been talking about is the idea of private versus public and investing your money in a place that you understand … and that you're educated about. 
Robert says the first step to understanding public versus private is to understand the shadow banking system. 
"The shadow banking system is what brought down the subprime market. It wasn't real estate that brought down the market," Robert says. 
What the shadow banking system did was inject the veins of the world economy with the most toxic asset classes. Robert says that the way they get you is via public stock market. 
But the beauty of being a real estate guy, Robert says, is that you are actually an untraceable part of the shadow market … but you can also function as a private entity. 
"I realized that the reason I make so much more money is I'm private. I'm not in the stock market," Robert says. 
If you buy a house and it's a rental house, that's not a public transaction … it's a private transaction. 
With all the uncontrollable factors of the public sector … shenanigans, as Robert likes to say … becoming a private investor is a great option. But it's not without risk, and it's not without trouble. 
The pros of being public is that you can get in and out quickly. It's easy to change your course. It's not the same if you have bought an entire apartment complex. 
If you are going to be private … your number one priority is your financial education. 
Cash flow and education
The biggest place where people get stuck is that they don't understand the fundamental premise of what wealth is. 
It's cash flow. 
When you start betting on the asset price … whether it's the price of the house or the price of the stock or with negative interest rates … you're not investing for cash flow yield. 
Instead, you're investing hoping that somebody will come along and pay more for that same bond than you paid for it. It's all gambling … and they want you in their casinos. 
If you invest in things that are real and are producing fundamental profits … you have staying power. You have resilient wealth. 
Part of being a real estate investor is getting in touch with your inner investor. We call it a personal investment philosophy … figuring out what you want real estate to do for you. 
And then you get educated. 
You could look at the fact that real estate isn't liquid as a negative … but it's also a positive. 
Since the market moves slowly, you don't have to jump on a deal this minute or it's gone. 
Instead, you get educated. You study markets. You study properties. You study how the rent works … and then you can grow wealthy over time. It doesn't have to be an overnight success. 
Three types of money
Robert says that he believes there are three types of money today. 
The first is God's money … gold and silver. It will be here long after we are gone. 
Then, there's government money … flat currency … fake money. The only reason fake money exists is for paying taxes. 
The third type of money is people's money … things like Bitcoin and other cyber money. 
Keeping these three types of money in mind can help you develop your investment philosophy as you move forward. 
Robert often says that only lazy people invest their own money … which is why we are big fans of syndication. 
Syndication is a great way to get private. You can invest or create investments that aren't public investments. 
Whatever you do … whatever your personal investment philosophy … get educated, get private, and get out and make some equity happen. 
Hear more from Robert Kyosaki by listening in to our full episode!
More From The Real Estate Guys™…
The Real Estate Guys™ radio show and podcast provides real estate investing news, education, training, and resources to help real estate investors succeed.
---
Love the show?  Tell the world!  When you promote the show, you help us attract more great guests for 

your

 listening pleasure!
Even if you're a die-hard cash flow investor … more intent on collecting properties than flipping them … it's still important to pay attention to market cycles.
After all, though you might not plan to "sell high", it's sure nice to "buy low".
Besides, "buy and hold" doesn't mean you're not harvesting equity when conditions are ripe … which is usually closer to a cycle top.
So, what is a "cycle"? Why do cycles happen? And what do they look like?
Maybe obviously, cycles are the ups and downs of prices or economic activity. And they always seem so obvious when charted after the fact.
Of course, cycles are hard to see when you're buried in the weeds of the here and now. That's why it's smart to listen to seasoned investors.
Economic cycles … those sometimes severe and shocking ups and downs … happen for a complex variety of reasons … but are rooted in a fundamental pattern of action and over-reaction.
Think of it like a car fishtailing on an icy road …
It starts with a sudden acceleration or braking. Then a cascade of exaggerated actions and reactions take place … with lags in between … as both driver and vehicle strive to find an equilibrium and get back in sync.
Skilled and experienced drivers keep their emotions in check …
… calmly making proven moderate adjustments to quickly regain control and get the vehicle pointed safely in the right direction.
Of course, that's just one car and one driver.
In a professional race, it's a cohort of highly skilled drivers. In your daily commute, it's a diverse collection of amateurs.
In financial markets, there's an eclectic mob of professional investors, politicians, bankers, business executives, and upper-middle-class workers …
… all subject to greed, fear, and ego.
It's amazing there aren't bigger market wrecks more often.
The tell-tale sign of a cycle top is when everyone has piled in … and the prevailing belief is the good times will never end. But then they do.
Professionals recognize this and get out of the way and wait.
There's an old investing adage attributed to some fellow named Rothschild …
"The time to buy is when there's blood in the streets."
Hmmm. Makes you wonder how much money you'd make if you could find a way to trigger such a bloodletting? But that's a discussion for another day …
For mere mortals like us, it's simply a matter of watching events unfold … and getting in position to move in when others are moving out.
Of course, you don't want to "catch a falling knife" … another investing adage which refers to buying a failing investment.
So just because everyone's selling doesn't necessarily mean you should be buying. Sometimes there's a reason an asset goes "no bid".
Cheap doesn't mean bargain. There's no guarantee that something cheap won't go to zero.
Of course, with tangible assets like real estate, the "zero" scenario is less likely.
Still … when leverage is involved, equity can most definitely go to zero … even if the property doesn't.
How do you know the difference between an opportunity and a trap?
For clues, we watch smart, seasoned investors like Sam Zell. Fortunately, Sam's come out of his shell, so he's appearing more often in media to share his immense wisdom.
So, when we saw this headline pop up, we took time to listen to what mega-billionaire real estate investor Sam Zell has to say …
Sam Zell Says He's Buying Distressed Oil Assets During the Slowdown
Bloomberg, 11/14/19
What's nice is there's a video and you can hear it straight from Sam himself.
Like most brilliant people, he says a lot in a few words. You can watch for yourself, but in short, Sam sees TEMPORARY distress in oil assets. And that's a GOOD thing.
Now we're not saying you should invest in oil, although there are some compelling reasons to consider it right now.
But oil is a sector where Sam Zell sees opportunity. However, the lessons are less about oil and more about how Sam recognizes and reacts to market conditions.
Here are some of our key takeaways from Sam Zell's comments …
Look ahead and anticipate the next boom or bust … and react NOW, not after the fact. In other words, be proactive and get in front of opportunity as it develops.
Always pay attention to the supply and demand factor.
This is a common theme any time Sam Zell talks about how he evaluates opportunity. When supply and demand get out of sync, prices can rise or fall disproportionately. This "gap" creates attractive buying or selling opportunities.
Zell obviously doesn't think demand for oil is going anywhere soon, even though there's a temporary over-supply driving prices down.
It's these "low" oil prices that are creating issues for oil producers … and creating opportunity for investors like Zell.
That's because, as we've noted before, there's a lot of debt in the oil sector which was put in place when prices were higher.
And just like a real estate investor levering up a property during peak rents … when rental rates fall, debt can go bad fast … creating an urgent demand for cash.
Cash is king in a crisis.
It seems obvious. But it's hard to sit on "idle" cash when everything's booming. Yet legendary investor Warren Buffet is sitting on over $120 billion cash right now. Maybe there's a reason.
Real assets cash flow.
Zell mentions he doesn't lend. He buys assets. And if you listen carefully, he talks about how cash strapped oil producers are selling cash flow. That's what Zell appears to be buying.
There are probably many more lessons. Sam's a fun guy to study. Unlike Buffet, Sam Zell is fundamentally a real estate guy.
And as we learned from Ken McElroy in the wake of the 2008 downturn, the energy sector … and oil in particular … is a huge and important driver of economic strength in several U.S. markets.
So for that reason alone, oil is a sector real estate investors should watch. Right now, oil is energy, and energy is fundamental to all economic activity.
Meanwhile, remember that in both up cycles and down cycles, there are ALWAYS opportunities in real estate.
That's because every regional market, neighborhood, and individual property is unique … there's often a lot of room to negotiate a profitable win-win …
…and there's much a smart investor can do to proactively add value without needing to depend on unpredictable external factors.
We think it's safe to say that demand for real estate, like oil, is probably not going away anytime soon … no matter what's going on in politics or trade.
Just be careful to use financial structures you can live within both up and down cycles.
The mother of all private equity firms just issued a warning …
Blackstone Group Warns of the Mother of All Bubbles
Investopedia via Yahoo Finance – 11/11/19
According to the article, Blackstone's "… biggest concern is negative yields on sovereign debt worth $13 trillion …".
Remember, the 2008 financial crisis was detonated in bond markets … and the bomb landed hard on Main Street real estate.
So yes, this is something Main Street real estate investors probably want to pay attention to.
In fact, the article says Blackstone "… sees a troubling parallel with the 2008 financial crisis …"
Keep in mind, Blackstone manages over $550 billion (with a B) … which includes over $150 billion of real estate equity in a portfolio of properties worth over $320 billion.
So Blackstone has both the means and the motivation to study these things intensely … and they think about real estate too.
Of course, this doesn't mean they're right. But they're certainly qualified to have an opinion worthy of consideration. And right now, Blackstone is worried.
And they're not alone …
More than half of the world's richest investors see a big market drop in 2020, says UBS survey
CNBC – 11/12/19
"Fifty-five percent of more than 3,400 high net worth investors surveyed by UBS expect a significant drop in the markets at some point in 2020.
"… the super-rich have increased their cash holdings to 25% of their average assets …."
Of course, they're talking to paper asset investors, but the sentiment applies to the overall investment climate, which also affects real estate.
Also, by "super-rich", they're talking about investors with at least $1 million investable. So while that's nothing to sneeze at, it's also not the private jet club either.
So from behemoth Blackstone Group to main street millionaires, serious investors are worried right now.
Should YOU be worried too?
Probably. But it's not what you think …
In fact, according to this article, Blackstone's CEO Stephen Schwarzman believes worrying is fun …
"In his new memoir What it Takes, the private-equity titan advises readers that worrying 'is playful, engaging work that requires you never switch it off.'
This approach helped him to protect Blackstone Group investors from the worst of the subprime real estate crisis …"
There are some really GREAT lessons here …
Worrying is something to be embraced, not avoided.
Many people believe investing and wealth will create a worry-free life. Our experience and observation says this is completely untrue.
In fact, to adapt Ben Parker's famous exhortation to his coming of age nephew Peter Parker in the first Tobey Maguire Spider-Man film …
"With great wealth, comes great responsibility."
Worrying is the flip side of responsibility. They go hand and hand. If want wealth, you need to learn to live with worry.
Worrying isn't about being negative or pessimistic.
In Jim Collins's classic book, Good to Great, he says great businesses (investing is a business) always "confront the brutal facts".
That's because you can't solve a problem you don't see.
But missing problems isn't merely a case of oversight or ignorance. Sometimes, it's bias or denial.
In fact, one of the most dangerous things in investing is "normalcy bias".
This is a mindset which prevents an investor from acknowledging an imminent or impending danger and taking evasive action.
Mega-billionaire real estate investor Sam Zell says one of his secrets to success is his ability to see the downside and still move forward.
Threats often aren't singular or congruent … they're discordant.
According to this article …
"CEO Steve Schwarzman of Blackstone searches for 'discordant notes', or trends in the economy and the markets that appear to be separate and isolated, but which can combine with devastating results."
This is the very concept of complexity theory that Jim Rickards explains in his multi-book series from Currency Wars to Aftermath.
The point is that major wealth-threatening events seldom occur in isolation or without a trigger and chain reaction that is often not obvious.
It's why we think it's important to pay attention to people and events outside the real estate world.
The more you see the big picture and inter-connectedness of markets, geo-politics, and financial systems, the more likely you are to see a threat developing while there's time to get in position to avoid loss or capture opportunity.
Cash is king in a crisis.
This might seem obvious, but there's more to it than meets the eye. After all, cash isn't king in Venezuela … because their cash is trash.
Americans don't think of cash apart from the dollar. And their normalcy bias says they don't need to.
It's true the dollar is king of the currencies … for now.
Yet as we explained in our Future of Money and Wealth presentation, the dollar has been under attack for some time.
But even as high-net worth investors, the most notable of which is Warren Buffet, build up their cash holdings, it's a good time to consider not just the why of cash … but the HOW.
The WHY of cash is probably obvious …
When asset bubbles deflate, it takes cash to go bargain hunting.
It's no fun to be in a market full of quality assets at rock bottom prices … and have no purchasing power.
But the HOW of cash is a MUCH more important discussion … and too big for the tail end of this muse. Perhaps we'll take it up in a future writing or radio show.
For now, here are something to consider when it comes to cash …
Cash is about liquidity. It's having something readily available and universally accepted in exchange for any asset, product or service.
So, "cash" may or may not be your local currency.
Even it is, perhaps it's wise to have a variety of currencies on hand … depending on where you are and where you'd like to buy bargain assets.
It should be obvious, but cash is not credit.
So, if you're counting on your 800 FICO, your HELOC, and your American Express Black Card for liquidity, you might want to think again.
Broken credit markets are often the cause of a crisis, so you can't count on credit when prices collapse. You need cash.
Counter-party risk is another important consideration. This is another risk most Americans seldom consider … but should.
That's because one of the "fixes" to the financial system after 2008 is the bail-in provisions of the Dodd-Frank legislation.
"With a bank bail-in, the bank uses the money of its unsecured creditors, including depositors and bondholders, to restructure their capital so it can stay afloat."
Investopedia – 6/25/19
Yikes. Most people with money in the bank don't realize their deposits are unsecured loans to the bank … or that the bank could default on the deposit.
That's why the recent repo market mini-crisis has so many alert observers concerned. Are banks low on cash?
As we've noted before, central banks are the ultimate insiders when it comes to cash … and they've been stocking up on gold.
Maybe it's time to consider keeping some of YOUR liquidity in precious metals.
You can't win on the sidelines.
Even though serious investors are increasing liquidity in case there's a big sale, they aren't hiding full-fetal in a bunker. They're still invested.
This is where real estate is the superior opportunity.
It's hard to find bargains in a hot market when your assets are commodities like stocks and bonds. Price discovery is too efficient.
But real estate is highly inefficient … and every property and sub-market is unique. So compared to paper assets, it's a lot easier to find investable real estate deals … even at the tail end of a long boom.
Of course, if you're loaded with equity, it's probably a smart time to harvest some to build up cash reserves. Just stay VERY attentive to cash flow.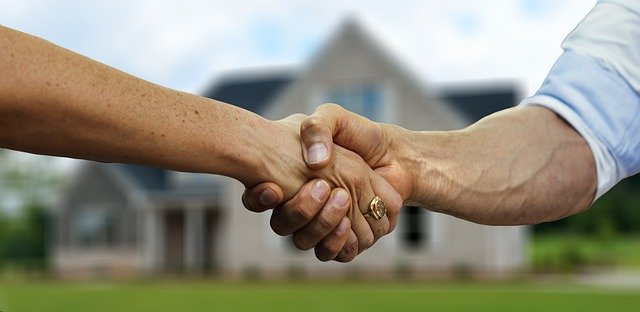 Real estate investing can seem complicated … but it's really very simple. 
Successful real estate investors buy great properties in growing markets. It IS simple. But it's not always easy. 
We're talking to a real estate investor with experience in evolution. He'll share how he finds properties that make sense in markets that are poised for growth and resilience. 
And … he'll give a few tips for how YOU can evolve as market conditions shift. 
In this episode of The Real Estate Guys™ show, hear from:
Your resilient host,

Robert Helms

His shifting co-host,

Russell Gray

President and Co-Founder of Southern Impression Homes,

Chris Funk
---
Listen
---
Subscribe
Broadcasting since 1997 with over 300 episodes on iTunes!
---
Review
When you give us a positive review on iTunes you help us continue to bring you high caliber guests and attract new listeners. It's easy and takes just a minute! (Don't know how? Follow these instructions).
Thanks!
---
Getting creative in a good market
It's fun renting real estate … especially if you can make a return. 
We love real estate. We really do. But every market is not the same. It's important that you pick your markets well … now more than ever. 
People who look at what's happening in the economic world at the macro level look at real estate as an asset class … but it is so much more. 
Every market is different … every property is different … every property niche is different. And the ownership, motivation, and structure of each deal is different. 
Real estate deals are unique as a fingerprint … and there's always going to be an opportunity. 
Today we are talking about a market that we have spent a lot of time in and that we know pretty well. But we haven't talked about it in a while … Atlanta. 
The other thing we're going to talk about today is buying new. 
It's rare that a new property can give you the same financial performance as buying used for a variety of reasons … not the least of which is that to develop a property takes the money for the land AND money for materials and labor. 
But there are rare opportunities when you can find a brand new property that actually performs. 
We've currently got a real estate guy in the White House … and whether you like him or not, he knows that there is a lot of expense in development … and much of that is regulatory. 
Recently, he signed an Executive Order to reduce the cost of regulation in building … and the National Association of Home Builders loved it. 
That's because the cost of building a single-family home for them is 25% regulation. Wow. 
So, with regulation taking less of a cut … there are some things happening. 
Why not buy new?
Our guest today is a creative entrepreneur who is building new builds in a couple of great markets. 
Chris Funk is the president and co-founder of Southern Impression Homes. We last met him in his office in Jacksonville, Florida, where he has an amazing property management team. 
In addition to many Florida markets, Chris and his team are making great inroads in a couple of new markets. 
"We are in Southwest Atlanta at the moment," Chris says. "We've been there for six years, and our model has turned fully to build-to-rent."
Chris and his team started looking at build costs from a brand-new construction standpoint. They found that if they were self-developing properties without a developer markup … they could still provide inventory at a discount. 
New construction has a lot of benefits … like decreased insurance costs and lower maintenance costs. 
For Chris, the answer quickly became clear. 
"You can have a house that was built in 1950, or you can get the same yield for a house that built in 2018 or 2019," Chris says. 
A new build also offers a consistency of cash flow. 
"The sad thing for us is that after our investors close on a home and we put a tenant in, we don't hear from them again. The check just comes every month," Chris says. 
Many of the tenants stay for long periods of time because they are happy to be raising families in new construction. 
Another reason for low turnover is that Chris and his team can spec out the houses exactly how they want them. And they can buy great materials at a bulk price because of the volume. 
"We got the best price on granite, so everything has granite," Chris says. 
Another great aspect of new builds is that if investors want to sell the home down the line, it already has the specs they need to sell competitively on the market. 
All about Atlanta
Chris and his team are operating in a lot of different markets … but there are lots of reasons to love Atlanta. 
"It's a market that just can't be ignored," Chris says. 
Atlanta is the fourth-largest, fastest-growing market in the United States. Many Fortune 500 companies have bases there, and the population growth is tremendous. 
The market in Atlanta is also very consistent in its growth and rates. 
Currently, job growth is outpacing population … which means more people are coming to Atlanta. 
But the market isn't a one-trick pony. There is a lot of diversity in the area. For instance … Atlanta just surpassed Hollywood in movie production dollars. 
Chris says that the rents are great in Atlanta. With population growth the way it is … people need more housing. 
And they might as well buy new. 
To learn more about Atlanta and Southern Impression Homes … listen in to our full episode!
More From The Real Estate Guys™…
The Real Estate Guys™ radio show and podcast provides real estate investing news, education, training, and resources to help real estate investors succeed.
---
Love the show?  Tell the world!  When you promote the show, you help us attract more great guests for 

your

 listening pleasure!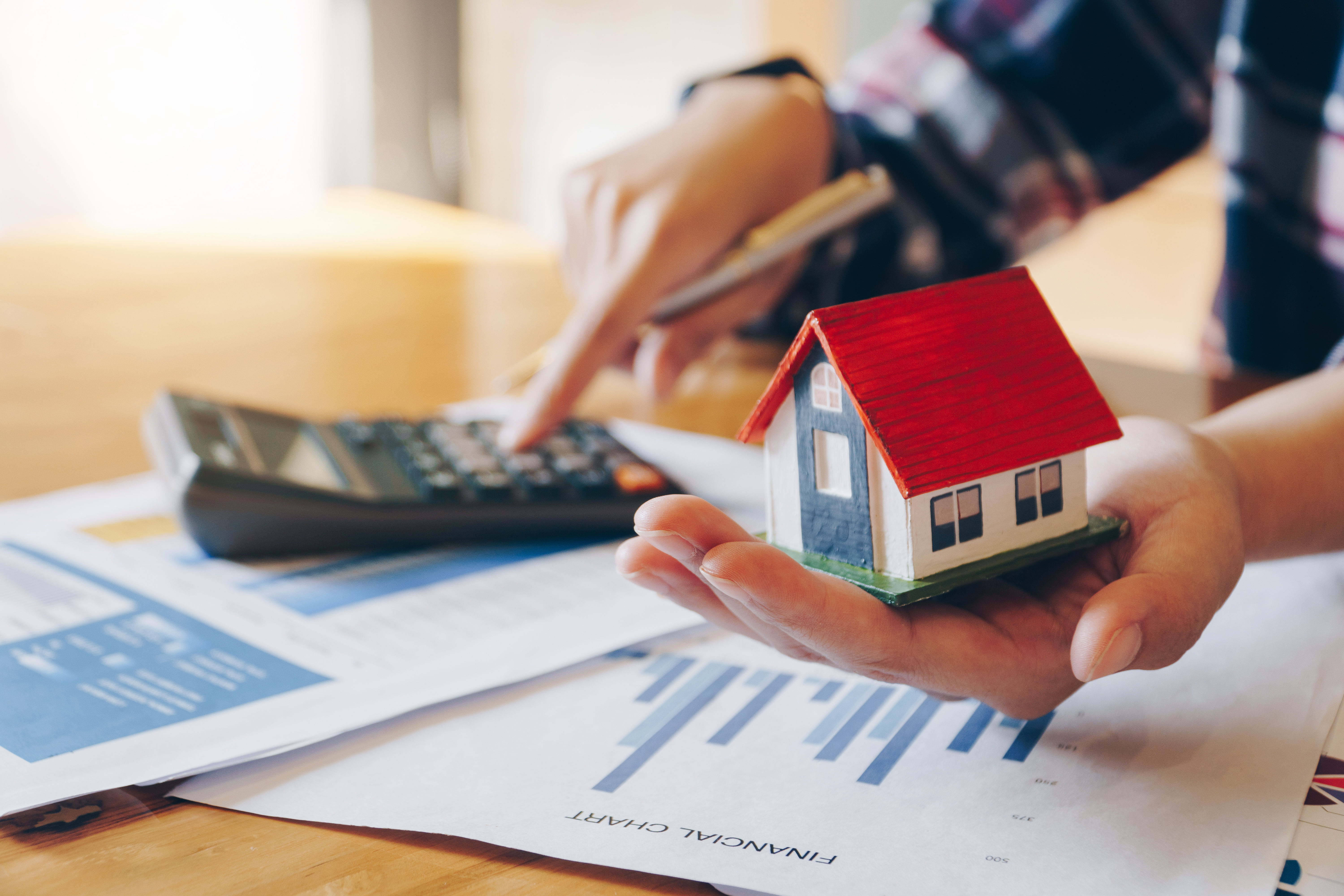 Everyone wants to add value to their investments. 
Value-add real estate investing does just that … often accelerating equity growth by increasing income. 
Each time you work to make a property more appealing to a tenant or a buyer, you make the property a more valuable investment … and you don't have to wait for inflation to do it for you. 
Another bonus of a value-add investing strategy … it reduces some of the price risk of acquiring properties near the top of a market cycle. 
The growing movement to cap how fast investors can raise rents on certain properties means it makes sense to take a look at niches that are less likely to become targets in the rent control fight. 
That's why we are chatting with a veteran value-add investor. Discover how … and where … he is finding opportunities in this market cycle. 
In this episode of The Real Estate Guys™ show, hear from:
Your valuable host,

Robert Helms

His bang-for-your-buck co-host,

Russell Gray 

Author, podcaster, and investor at Wellings Capital,

Paul Moore
---
Listen
---
Subscribe
Broadcasting since 1997 with over 300 episodes on iTunes!
---
Review
When you give us a positive review on iTunes you help us continue to bring you high caliber guests and attract new listeners. It's easy and takes just a minute! (Don't know how? Follow these instructions).
Thanks!
---
Finding a formula for adding value
The more value we create … the more cash flow we can have. And the more our property is worth over time. 
Today we're talking about value creation and specific niches within real estate that can be exceptionally profitable in the current market. 
In real estate, one of the greatest things is that we get to create value. The reason that people will pay rent to live in your unit is because it's of value to them. 
In our real estate vernacular, we talk about forcing equity … creating value in a property by doing something to change it or make it better. 
One of the greatest things about real estate compared to other assets is that many of the things that will increase its value are in YOUR control. 
The key is finding the right formula, if you will … the secret to adding value in the right way for the right returns. 
When a real estate entrepreneur figures out how to go into any asset class or niche and create value by formula … or by routine … they can learn to repeat that process fairly efficiently. 
More often than not, they can produce a predictable result. 
Two niches ripe for value-add
Today we've got a guest who has got a wide variety of background in real estate. 
Paul Moore has done a lot in the past 20 years … and he is here to share a glimpse at his formulas for creating the most value. 
After selling his company at age 33, Paul wasn't sure what to do next. 
That's how he found real estate. Admittedly, Paul says his first experiences were more speculation than true investment … but he learned there was a better way to create value. 
"There is a value formula in commercial real estate. It's income divided by the rate of return … specifically, the net operating income divided by the cap rate … and that means we can force appreciation," Paul says. 
Lower interest rates have also been part of that formula … but now there is international money coming in at a record pace. 
So many factors are driving down the cap rate … and it's making it really, really hard to get a good deal in this day and age. 
"But there's never a bad time to invest in real estate if you're smart about it … if you pick your markets, if you pick your product types carefully," Paul says. 
After chasing multifamily deals for a number of years, Paul and his partners at Wellings Capital began to look at self-storage and mobile home parks. 
There was a factor for those two asset classes that was very different. 
Only 7% of multifamily properties over 50 units are owned by individual investors or operators. About 93% are owned by companies that have wrung the value out of the property. 
But about 76% of self-storage and about 90% of mobile home parks are still owned by mom and pop shops or individual investors … there is a lot of meat left on the bone. 
It's a unique opportunity that won't last forever. 
When you have fractured ownership and operators who are inefficient, you can come in and figure out how to increase efficiency and therefore add value. 
And a lot of those individual owners in these two niches are in their 60s, 70s, and 80s. 
Some of them live at the beach … some live on site … but most don't like to rock the boat with their tenants. 
Many haven't raised the rent in years. Some of them don't know or care to fill vacant lots. They just want an easy life. 
So … there is a big opportunity for a professional operator to acquire these assets, upgrade them to institutional standards, and then sell them off for profit. 
The magic of mobile home parks
Mobile home parks are an asset class we've had our eye on for a long time. But not all mobile home parks are created equal. 
In some cases, the park owner only owns the land and rents out the spaces. Sometimes the owner actually owns some or all of the homes. 
Most of the professional operators that Paul and his partners run into really just want to own the dirt and the infrastructure and lease out the lots to individual owners. 
Unlike apartments, mobile home park tenants tend to be "stickier." 
If someone is renting an apartment, and the rent is raised by 6%, they're likely to look for another apartment. 
But if someone owns their own home and is renting the lot … let's say for $400 a month … a 6% increase is only $24 more dollars a month. 
It costs several thousand dollars to move a mobile home to a new location … so paying $24 more a month is still the better deal. 
"It's really important to us that we don't take advantage of that fact. We don't want to gouge people. We simply want to go in and bring a park up to institutional standards," Paul says. 
The goal is to make the park a beautiful place to live, make it a community, and then potentially be in a position to sell it to an institution. 
Another great aspect of mobile home parks is that they have a longer duration of tenancy than virtually any other asset class. 
Most mobile homes that get abandoned are due to someone passing away and the family not wanting to move the home elsewhere. 
Even this situation is an opportunity. An owner could rehab the home for a few thousand dollars … and then sell it to a new tenant. 
Learn more about value-add opportunities in these niches … and how to get started with help from Paul and his partners … by listening in to our full episode!
More From The Real Estate Guys™…
The Real Estate Guys™ radio show and podcast provides real estate investing news, education, training, and resources to help real estate investors succeed.
---
Love the show?  Tell the world!  When you promote the show, you help us attract more great guests for 

your

 listening pleasure!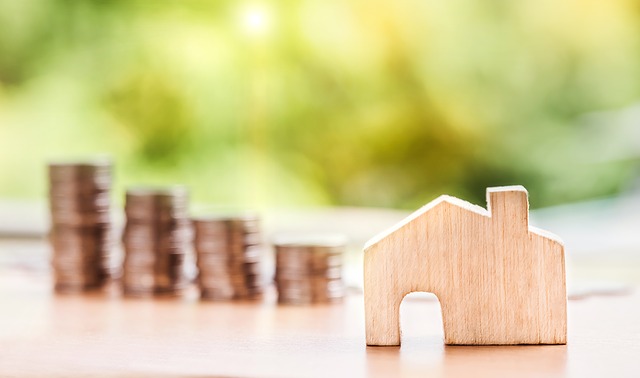 Lending is a big part of real estate investing … but sometimes your situation doesn't fit the traditional lending mold. 
If you … or your deals … require out-of-the-box funding … have no fear!
There is a great, big, wide world of alternative funding solutions just waiting to be discovered. And the payoff can be just as big. 
Today, we're sitting down with a veteran loan broker who is here to share the details of some of the creative loan products available for unconventional real estate investors. 
It's time to optimize your portfolio … and find new ways to claim needed capital. 
In this episode of The Real Estate Guys™ show, hear from:
Your fund-finding host,

Robert Helms

His fun-loving co-host,

Russell Gray 
Investor and financing strategist, Billy Brown
---
Listen
---
Subscribe
Broadcasting since 1997 with over 300 episodes on iTunes!
---
Review
When you give us a positive review on iTunes you help us continue to bring you high caliber guests and attract new listeners. It's easy and takes just a minute! (Don't know how? Follow these instructions).
Thanks!
---
Locating leverage and getting cash for deals
One of the most important questions in real estate is … where do you get the money?
Great news! Things have changed in the lending world … and today, there are opportunities like never before … all while protecting your equity. 
One of the first challenges many investors have to figure out is leverage. Leverage is what helps us magnify returns. 
In a nutshell … it means the bank loans you money so you don't have to come up with all the money to buy real estate. 
Leverage is like a chainsaw. It's a great tool … but if you use it wrong, it can cut you. 
So, today we're going to focus on alternative funding solutions. 
True investing is about focusing on cash flow. If you do that, then you can weather pretty much any storm. 
Right now, the market is pretty hot. There are people out there who have wisely built a nice portfolio … but now they have five, six, seven, or more loans and they can't get any more. 
And yet the rates are down. That leaves those investors staring at a lot of cheap money that they can't get their hands on. 
So, those investors look at the equity they have in their current properties … and they want to get at that equity. 
If you're not liquid … you're going to be like a kid locked out of the candy store. 
If the credit markets seize up … all that fabulous equity that you have disappears. But if you have strong cash flow … you'll weather it. 
How can you liquefy equity? How can you take advantage of lower rates in your portfolio and free up money so you can continue to invest? 
Loans designed for investors
Billy Brown is a seasoned investor and loan officer who specializes in helping investors and syndicators figure out the finances of investing. 
One of the big problems Billy sees is that investors get successful, start to build their portfolios … and then get what we call Fannie-d and Freddie-d out. 
They no longer conform to those guidelines Russ was talking about. They suddenly have a hard time getting a loan. 
Billy has the ability to sit down with these people and help them be able to take individual loans and restructure that in a way that frees up their qualification. 
"I love infinite returns," Bill says, "so that's how I wear my hat. I focus on how we can use the tools available to us inside lending and our lending partners to go create infinite returns."
Billy has a few different strategies in place to help people access equity. 
The first is portfolio lending. 
There are a lot of portfolio lenders out there. Banks and non-banks will do it. The idea is to take everything and put it together as an investor loan. 
The rates might be a little bit higher … but what it buys you back is the qualification of those loans. Plus, you get the option of one loan servicing multiple properties. 
This type of loan is better than going through Fannie Mae or Freddie Mac because it is designed for the job you are trying to do. 
You go from 9 or 10 loans with 9 or 10 mortgage payments that may or may not be escrowed down to one mortgage with escrow … and a whole bunch of cash. 
Billy says that if you have a simple written rule or schedule of real estate owned and your personal financial statement, he can come up with a plan fairly quickly. 
"Usually within 48 hours I have a pretty good idea of whether I can get you a recourse or non-recourse option and set out the strategy," Billy says. 
Billy also says that these portfolio loan options are fun because they are designed for investors and have a cash flow of their own. 
Special considerations for special loans
What happens if you want to sell one of your properties?
Billy says that is one of the first questions he asks when he consults with investors. "Are there any ugly children in this portfolio that you want to get rid of? If so, leave them out of the loan."
This type of lending option is really designed for the investor that wants to buy and hold a portfolio and keep hanging on to it for at least 3 to 5 years.
The reason there is a prepayment penalty is that lenders put a certain amount of resources, time, effort, and capital to be in a position to collect the interest rate from you. 
Lenders want to make sure they're making a return … so you can't use this type of portfolio strategy and then turn around in 10 days and sell it without paying a heavy fee. 
So if you've spent the last several years acquiring a portfolio of single family homes that are working for you … but you would like to have access to the capital … this is probably a great tool. 
Each lender has their own set of circumstances … and most require you to have property management. 
The property manager is the least respected and most important person on your team. 
If you have commercial properties, you probably already have management in place … but if you have single family homes, you could still be managing yourself. 
"That's a great way to learn for the first couple of years, but eventually you want to hand that job off," Billy says.
Discover the method that works for you
No matter what your circumstance is, Billy and his lending network can help. 
"We can do anything from $100,000 cash out refinance of a single family rental up to a $100 million CMBS loan," Billy says. 
To learn more about unconventional funding solutions for investors like YOU, listen in to the full episode!
More From The Real Estate Guys™…
The Real Estate Guys™ radio show and podcast provides real estate investing news, education, training, and resources to help real estate investors succeed.
---
Love the show?  Tell the world!  When you promote the show, you help us attract more great guests for 

your

 listening pleasure!
ROI Turnkey Properties – Jared Garfield

Turnkey assets in the United States' top highest return cash flow markets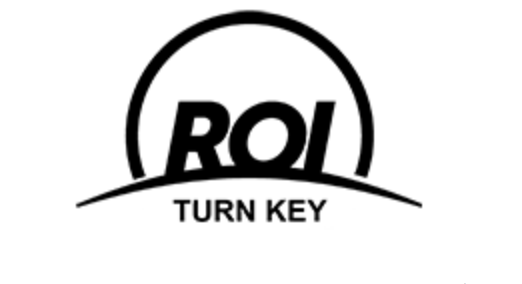 Investors know what they like … high returns and CASH FLOW!
Jared Garfield and his team at ROI Turnkey Properties specialize in real estate investments that fit that exact criteria.
Education First. Jared is one of the top trainers in market selection, real estate due diligence and acquisition. Real estate advisors follow his teaching when coaching their clients on how to find the "best deals".
His investment teams target markets known for the best cash flow. It's not speculative or super sexy …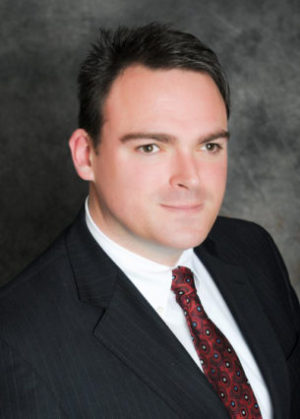 It's a proven model. Simply steady, great cash flow.
Along with his team, Jared has analyzed, closed, renovated, placed tenants in, and managed more than 3,000 properties in 5 top cash flow states.
So where is Jared seeing the best cash flow returns today? Contact his team below to find out.
Get started, expand or diversify your portfolio of turnkey properties in high return cash cow markets!
Simply fill out the form below to contact Jared's team …
As the political cycle ramps up, housing affordability might get some attention. And it's more complex than you might think.
Obviously, housing policies have the potential to affect YOUR real estate investing … so it's smart to pay attention.
Of course, there's always risk in talking politics. Everyone has heroes and talking points. Sometimes it's hard to take the filters off and consider all perspectives.
Fortunately, we're not here to promote or protest a policy or a politician. Life's too short for that.
Instead, our focus is on what people in power are thinking and doing … and how it affects our strategic investing.
In case you missed it, President Trump recently signed an Executive Order to take on the lack of affordable housing.
According to the announcement, the EO establishes a White House Council tasked with "tearing down red tape in order to build more affordable housing."
This ONE sentence reveals much about how the President views the problem … and reflects his background in real estate.
So let's put our red or blue foam fingers down and consider the landscape the way it's being planted by the powers that be … and how things might change if a new sheriff comes to town.
Components of Affordability
Housing affordability is a relationship between incomes and mortgage payments or rents. It's not about price as much as it is the gap between income and housing expense.
It's no secret housing prices and rents have been rising faster than real wages.
And the longer this goes on, the more people get pushed off the back of the affordability bus.
Ironically, it's often the attempts at creating affordability which inadvertently makes things unaffordable. Will that happen this time?
Past national policy efforts focused on increasing the availability of financing, while many local efforts include legislating lower rents.
History shows easy financing actually makes housing more expensive … just like student loans made college more expensive.
This confounds typical politicians.
But it's simple. Financing increases purchasing power … and newly empowered buyers bid prices up. Of course, sellers are happy to oblige.
Consider what happened to housing after the Clinton Administration lowered government lending standards in late 1999 …
Looser lending combined with the Fed's then unusually low interest rates (trying to reflate stocks after the dotcom bust and 9/11 attacks) …
… drove real estate prices up, up, up in the early 2000s.
Everything was great until derivatives of those sub-prime mortgages imploded the bond market and crashed not only real estate prices, but the global economy.
So again … easy money doesn't make things affordable. It inflates price bubbles which eventually collapse. Not a great plan.
Interestingly, President Trump is badgering the Fed to drop rates.
He says lower rates are necessary to keep the U.S. competitive in international trade … and to lower the interest expense of ballooning federal debt.
Some claim Trump's trying to prop up the stock market heading into the election cycle, which is probably true.
In any case, based on this EO, Trump's push for lower rates doesn't appear to be intended to drive housing prices UP.
Of course, that doesn't necessarily mean he wants to drive prices down either.
After all, there are many constituencies with vested interests in keeping values stable or growing.
Banks depend on property values to secure the mortgages they make.
Local governments depend on high values for property tax calculations.
And of course, property owners (who also happen to be voters), use high property values to feel rich or to tap into for additional purchasing power.
On the other hand, there are a growing number of disenfranchised voters who struggle with rising rents and are watching the dream of home ownership become more elusive.
When we asked then-candidate Donald Trump what a healthy housing market looked like in a Trump Administration, he simply said, "Jobs".
Fast forward to today, and we know President Trump has been trying to re-organize the economy to produce more higher paying jobs.
Of course, the jury's still out on whether he'll succeed. But that's the plan. And if he is successful, it will help close the housing affordability gap.
Of course, rising wages are useless if housing prices continue to outpace them … which brings us back to this affordable housing executive order.
When we put all this in a blender and hit puree, it seems to us crashing housing prices can't be the goal.
Instead, we suspect the purpose of increasing supply is to moderate excessive price growth … while giving incomes a chance to catch up.
So on the housing supply side, President Trump's Executive Order presumes to stimulate development by REDUCING regulation.
This is an unusual tactic for a politician. Politicians of both stripes are infamous for MORE government, not less.
Maybe Trump is still thinking like a real estate developer.
In any case, we visited the National Association of Home Builders website to see what active home builders think of the Trump approach.
They describe Trump's EO as "a victory for NAHB" because "it cites the need to cut costly regulations that are hampering the production of more affordable housing…"
According to NAHB, regulations add SIGNIFICANT costs to development …
"… regulations account for nearly 25% of the price of building a single-family home and more than 30% of the cost of a typical multifamily development."
Think about that. These are YUGE numbers. 😉
Of course, the odds of reducing regulations and their costs to absolute zero are … absolutely zero. There'll always be some regulation.
But even if regulatory costs are substantially reduced, there are other factors to consider (we told you it was complex) …
Components of Cost
When bringing a real estate development to market costs include land, material, capital, labor, taxes, energy, and regulation.
Once built, you can tack on marketing, sales, and costs of operation until the product is sold or leased up. So, regulation is just one of many pieces of the equation.
Watching President Trump operate, it seems he attempts to manipulate components of cost as you'd expect from a typical real estate developer … making trade-offs to get things done in time and on budget.
The Opportunity Zones program is an attempt to move economic activity to where land is less expensive.
As mentioned, he's aggressively calling for lower costs of capital (interest rates).
And the already passed Trump tax reform is delivering tremendous tax incentives for real estate investors.
As for energy, Trump opened up domestic oil production while pushing for lower oil prices.
And with his recent EO, Trump is going after costly regulation in the home building sector.
All that checks a lot of boxes.
Of course, there's the issue of tariffs … which (at least temporarily) are adding to the cost of building materials.
(There's much we could say on the touchy topic of tariffs … but we'll save it for another day.)
Meanwhile, we're chomping popcorn watching this play out … and trying to decipher what it means for Main Street real estate investors.
Here's our bottom-line (so far) …
While interest and energy costs are macro-factors which affect the broad market, a reduction in federal regulation makes a smaller dent.
That's because regulation is both a federal and regional phenomenon.
Our guess is markets with more local regulations will continue to attract less investment than those with less. Conversely, markets with less regulation will attract more.
This push to stimulate development is an obvious opportunity for real estate developers.
Meanwhile, we're not staying up at night worrying about a supply glut collapsing housing prices any time soon.
If housing prices fall, it'll probably be because credit markets collapse again.
For that reason, we continue to think it's a good time to liquefy equity, lock in long term cheap financing, and tighten up operational expenses.
If prices do happen to fall … for whatever reason … as long as you have resilient cash flow and low fixed-rate financing you can ride out a storm as an owner.
And with some dry powder, a collapse isn't a crisis for you … it's an opportunity as a buyer.
Of course, you can stand at the plate all day waiting for the perfect pitch. Meanwhile, the market might continue to boom.
You can't profit on a property you don't own.
So even though there's arguably some frailty in the financial system, it's an ever-present threat you need to learn to live with and prepare for.
But as long as deals you're doing today are structured to weather a storm, you're probably better off collecting base hits than taking strikes.
Until next time … good investing!
More From The Real Estate Guys™…
The Real Estate Guys™ radio show and podcast provides real estate investing news, education, training, and resources to help real estate investors succeed.
---
Love the show?  Tell the world!  When you promote the show, you help us attract more great guests for 

your

 listening pleasure!
Your Guide to the Ultimate Short-Term Rental Property Returns
A niche of short term rental properties with long term potential for CASH FLOW!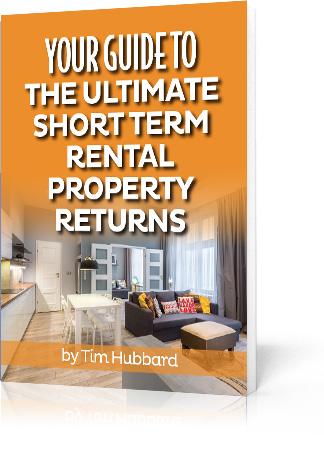 Millions of people are choosing alternatives to hotels for their business trips and vacations … And this trend has been going and growing every year since Airbnb was founded in 2008.
Will the appeal of these hotel alternatives continue?  We think so. When folks rent your short-term rental, you give them more than a room … you give them a unique, authentic experience. 
And if you think everyone is into the short-term rental game … you're WRONG!
Demand is growing much faster than supply … which means a major opportunity for investors to make a profit. 
But not all markets and properties are created equal. That's why our friend Tim Hubbard … an international investor, world traveler, and Owner and Managing Director for Midtown Stays (a highly successful short-term rental property company) … put together this guide.
In this special report discover:
✓ How to find the right short-term rental market and submarket
✓ How to choose a property
✓ What factors to include in your due diligence
✓ And more!
Learn all you need to know about short-term rentals with long-term benefits! 
Get started by filling out the form below to access Your Guide to the Ultimate Short-Term Rental Property Returns.