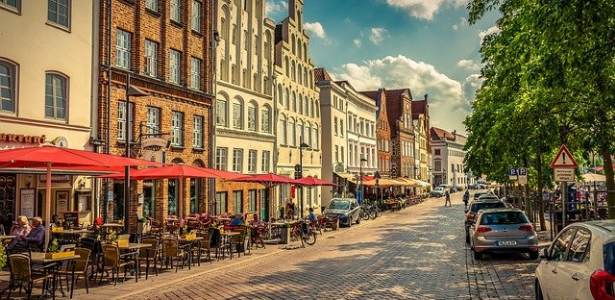 In 2020, times are tough for retail real estate between the Amazon Effect and COVID-19. But is it time to close up shop … or are there opportunities in the crisis?
In this fascinating episode, The Real Estate Guys™ speak with Michael Flight, a 3-decade veteran of retail real estate investing to learn more about how he's adapting in the digital age.
Be sure to listen to the full episode and learn about the new reality of retail real estate!
In this episode of The Real Estate Guys™  Radio Show, hear from:
Your reality real estate talk show host, Robert Helms

His unreal co-host, Russell Gray

Veteran retail real estate investor and entrepreneur, Michael Flight
---
Listen
---
Subscribe
Broadcasting since 1997 with over 300 episodes on iTunes!
---
Review
When you give us a positive review on iTunes you help us continue to bring you high caliber guests and attract new listeners. It's easy and takes just a minute! (Don't know how? Follow these instructions).
Thanks!
---
Retail Real Estate is Always Evolving
In this episode, we're talking about a niche in real estate that has been beaten up in some ways, but shows extreme promise in others … commercial real estate and retail. We're going to look at how the old world of real estate can merge with the new. 
A lot of people are talking about the retail Apocalypse … but that was going on before COVID-19. 
It's called the Amazon Effect … it's changing the way people are shopping, and it has already been impacting the retail market. 
Technology plays a big role in all these changes. But certainly, while many people DO shop online, not everybody shops for everything online. There are some things you actually need to go and be in a physical location to purchase … what does that look like in terms of the entire picture?
Benefits of Being in Commercial/Retail Real Estate 
Our guest today, Michael Flight, is here to help us figure that out. Michael has been in the shopping center business for decades. 
Michael says that one of the things he always tells people is that retail is constantly evolving … there are tenants coming and going, and there are new technologies. 
He recalls being faced with "de-malling," where he had enclosed malls up to 800,000 square feet and had to either knock them down or repurpose them into strip centers. 
Now he has tenants that want to be closer to the street … want to be accessible for drive-throughs and pick-ups … so he has had to evolve with his tenants. 
Shopping centers are based on net leases, and that means you get net income … with a free-standing tenant, the tenant pays not only rent, but they also pay the real estate taxes, the maintenance and the insurance … so basically a lot of time you're just collecting a check, which can be a beautiful thing. 
Michael says tenants can be large corporations, medical practitioners with high net-worth, or franchisees. 
Tenants like Whole Foods, for example … would have a massive company like Amazon backing the lease. Those leases tend to be a little bit longer so you don't have to worry about the tenant having to re-up all the time. 
We ask Michael, as a shopping center owner, what are the trade-offs between, say, a Starbucks vs. something like a Joe's Coffee Shop?
Michael says, "The trade-off is that Joe's Coffee Shop might give you more of an individual experience, and it creates this unique type of a thing … But a lot of times, your banker is telling you to do the Starbucks, because Starbucks is a multi-billion dollar corporation." 
Challenges in Retail in the Age of Coronavirus 
Michael says that of course having stores shut down and not able to pay rent was not something anyone expected. He also had to contact his bank to work on solutions. 
He did have tenants that had to close … and he worked out new negotiations with other tenants. 
We ask Michael about the niches he has found like single-tenant buildings and essential services tenants. 
He found that stores like Walgreens or CVS that are pharmacies and convenience stores with a drive-thru are great tenants. 
Another type of tenant that serves people in a day-in and day-out sense are dollar stores. Also, Michael says car service tenants are great … people can't do that online. 
Michael says he has also found success by creating a fund that he calls "super stable." 
He says, "Super stable tenants that are signing long-term leases … not only do you not have to worry about the real estate taxes going up and going crazy because the tenants are paying for that, so you've got the income part of it. What we want to do was do a number of different industries in a number of different states."
Michael adds, "We like to call these types of investments 'bonds wrapped in real estate,' because you get all the attributes of a bond, plus you get the tangible value of the real estate, and you also get higher returns with the real estate than you would with a bond."
Location, location location … Another way we preserve value in real estate is to make sure you're in a place that's in demand … taking into consideration the city, the demographics, the jobs, etc. 
It's also good to remember the values approach: The cheapest real estate isn't always the best real estate … the best real estate is the best real estate.
Real Estate Blockchain Investing
We ask Michael about putting together a lot of different types of businesses and the ownership of the property into a fund, and that makes sense from this diversity strategy. 
But when you put together a fund, it means that you have passive investors who are betting on the managers, you and your partners in this case, and they're also betting on the underlying market … so how does he decide what is going to be in the fund, how much real estate, where …?
The answer is kind of the intersection of retail and cryptocurrency …  the tokenization of real estate.
Michael says, "I like to say it's crypto with cash flow, but it's actually not cryptocurrency, so it is a regulated security token in the US. It acts basically like a 506 for accredited investors and for non-domestic US investors, it acts as a regulation S. And the great thing about this is it's blockchain-based, so you're doing basically what you would do with a normal syndication, and then you're adding like a blockchain crowdfunding thing to it."
A key thing to know … Michael says he believes that real estate investment is one of the most stable investments … real estate assets worldwide are larger than stock, both the stock and the bond markets.
Michael has put together a great report called Real Estate Blockchain Investing 2020. 
It explains a little bit about why the marriage of real estate and blockchain actually is a great combination because real estate is sometimes very liquid … but real estate is also fantastic for generational wealth on creating wealth, and it's fantastic for avoiding inflation. 
For all the details … listen to the full episode! To request Michael's report, email [email protected]. 
---
More From The Real Estate Guys™…
The Real Estate Guys™ radio show and podcast provides real estate investing news, education, training, and resources to help real estate investors succeed.
---
Love the show?  Tell the world!  When you promote the show, you help us attract more great guests for 

your

 listening pleasure!
10 Reasons To Invest in Real Estate on the Block Chain
Don't fall for the dangers of Bitcoin, cryptocurrency, or commercial real estate … Security Tokens are the future.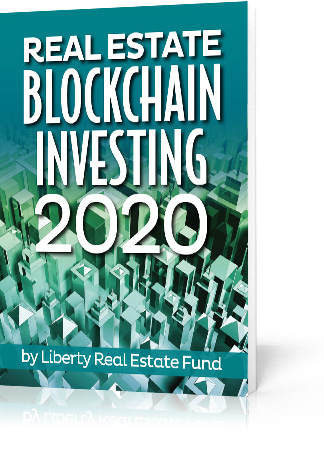 Investors can run into problems with owning high-quality commercial real estate … like high barriers to entry and lack of liquidity, to name a few. There are also major issues with investing in Bitcoin and cryptocurrency! It is volatile … not tangible … and it is speculation backed by nothing. 
What if there were a safer way to invest? An option with enhanced solutions that allow for diversification … transactional efficiency … low fees … more transparency? 
Liberty Real Estate Fund has found the answer … and it's called Real Estate Block Chain Investing. 
The experts at Liberty Real Estate Fund have a tremendous, innovative solution called Security Tokens. 
In this special report, learn the 10 reasons that investing in Real Estate Blockchain is a win-win:
✓ Cash Flow 
✓ Generates Wealth
✓ Hard Asset
✓ Hedge Against Inflation 
✓ Stability 
✓ Regulated Securities and Tax Efficient 
✓ Smart Contracts
✓ Tokenization
✓ Liquidity
✓ Worldwide Access to Investment Opportunities
Learn how you can get the best of both worlds by investing in the real estate block chain!
Simply fill out the form below to access

10 Reasons To Invest in Real Estate on the Block Chain …
Liberty Real Estate Fund – Michael Flight
Let your investment dreams take flight with the expert help of Michael Flight, CEO of Liberty Real Estate Fund LLC, the World's First Net Lease Security Token Fund.
Michael is a co-founder of Concordia Realty Corporation and more recently has become the CEO of Liberty Real Estate Fund LLC, the World's First Net Lease Security Token Fund. He has worked for more than 32 years and handled more than $500 million worth of real estate transactions on behalf of his clients. He has an extensive record of partnering with some of the world's most well-known banks, insurance companies, hedge funds and institutional investors in many successful projects. 
As CEO, Michael is leading Liberty Real Estate Fund as The World's First Single-Tenant Net-Lease Security Token Fund, joining blockchain technology to deliver stable, diversified, tax-efficient returns combined with liquidity, security, and transparency. 
As US investors are investing in a 506(C) syndication, they can choose to invest as a typical paper syndication or invest with the Security Token which would allow them to trade or sell it after a one year lock up.  The big benefits are easier access for non-US investors and the tokens will be listed on exchanges in the future … All done outside of Wall Street.
Along with revitalizing distressed investments for partners, adding value for clients … including banks, insurance companies, and hedge funds Michael has consulted for some of the top investment and development companies in the world … and now his knowledge is available to YOU.
Are you searching for someone who can maximize the full potential of your property? Michael is the person to turn to.
With extensive experience in development, leasing, sales, property management, and innovative financing techniques, Michael and his trained team have the ability to make your property into the cash cow you know it can be.
Ready to take flight? All you have to do is enter your information below, and a member of the Liberty Real Estate Fund team will be in touch promptly!
Most people in the real estate investing world tend to gravitate toward a specialty … a market about which they know ALL the ins and outs.
On our latest show, we'll talk to someone who has made a particular market his bread and butter … the retail market.
Wait … isn't retail dead? No!
In this episode we'll talk with a 30-year veteran of the retail investment industry about WHY the retail market is still completely viable … and HOW you can get started in the wide world of retail.
In this episode of The Real Estate Guys™ show you'll hear from:
Your seasoned host, 

Robert Helms

His senior co-host, 

Russell Gray

Retail investor and developer

Michael Flight
---
Listen
---
Subscribe
Broadcasting since 1997 with over 300 episodes on iTunes!
---
Review
When you give us a positive review on iTunes you help us continue to bring you high caliber guests and attract new listeners. It's easy and takes just a minute! (Don't know how? Follow these instructions).
Thanks!
---
Why retail?
Michael Flight has been involved in shopping center development since 1986. His business, Concordia Realty has been adding value to shopping centers since 1990.
In his 30-year career, Michael has seen the retail industry change a lot. Change is one constant in the industry, he says.
Several decades ago, the Sears catalogue made a big splash and replaced the business of many local merchants. Today, Sears is going downhill quickly … due to the popularity of online shopping sites like Amazon.
But smart investors have found ways to make brick-and-mortar retail thrive.
Retail facilities have evolved from single-purpose buildings to multi-function facilities (think shopping malls with restaurants, entertainment, and a wide variety of stores).
Businesses like Amazon need space to store and fill orders … another place where real estate folks come in.
Michael calls his specialty "de-mall-ing" … that is, taking a struggling mall and changing out the tenants and revitalizing the complex for modern shoppers.
We'll explore the nitty gritty of how to get into the retail market, but first, a few great reasons investors should consider retail as part of their investment strategy:
One of America's favorite pastimes is shopping … in person. Although online shopping is increasing in popularity, it's still only 10 percent of the retail market. And customers flock to big-box stores for necessities like clothes and shoes that are harder to buy online.

Investors don't have to deal with two of the major problems of apartment investing … vacancy and turnover. Tenants typically sign long-term leases ranging from 5 to 40 years to very stable tenants. Michael says many tenants will be national brands who offer lots of equity and will advertise FOR you.

Low day-to-day involvement … tenants are responsible for their own maintenance and sometimes even build their own stores. With a triple-net lease, tenants are responsible for real estate taxes, insurance (both property and liability, plus the contents of their store), and maintenance, including common-area maintenance like plowing snow and maintaining lighting.
How does the retail market work?
What does it take to purchase a small shopping center? Michael says potential investors must answer a few questions first …
What's the neighborhood like? Is the property located in a good location?

Is there an adequate local population to support retail stores?

Is there a good travel path? That is, is the center accessible to cars and located near homes and other businesses?
Once you've made sure those criteria are satisfied, you have to look at what kind of tenants are already there … and what kind of tenants you need.
Shopping centers should have an anchor tenant … a grocery store or drug store or other big brand that will draw customers to the shopping complex.
When you're negotiating, anchor tenants often have a lot of power to negotiate terms. But if you have a really great location, that gives YOU more leverage.
And you have to make sure customers are going to come.
The threat from online retail is real, but that doesn't mean brick-and-mortar retail stores are failing … it just means investors have to get creative.
That might mean integrating omni-channel options … warehouses that provide last-mile delivery and stores that offer online order pick-up, for example.
But the big question investors have to look at is how can we get more people here … and keep them here longer?
For example, don't build a shopping center without integrating great places to eat and rest … you'll get more customers who stick around, and a more successful investment.
Michael emphasizes that investors need to know about retail itself, from how retailers do business and which retailers sell what, to merchandising … putting the right tenants in the right spots.
That means making sure tenants are complimentary. Have a couple clothing stores? Make sure you look for a shoe store as well.
The fine details of retail investing
We asked Michael what he looks for when he is figuring out finances.
He said he wants the loan-to-square-foot amount to be $100 or less.
After that part is figured out, he does underwriting based on a 10-year lease.
Lenders range from big lenders to banks or private loans for turnaround situations.
"We really like to play in the 1 to 20 million dollar range," says Michael. This puts him below big institutional facilities … but above the mom-and-pop shops.
How long does it usually take to rehab a distressed retail asset? Nothing ever goes as planned, Michael says, but three years is typical to execute a solid business plan.
Retail is a LOT different than single-family homes and apartment complexes, so we asked Michael to explain some of the big differences.
In retail, tenants typically get a retail improvement allowance.
Owners will offer a white box … drywall, drop ceilings, concrete floors, and bathrooms. They often offer an allowance to build out the store to the tenant's specifications.
When tenants have very specific construction specifications, Michael says a good option is offering money or free rent so the tenant can deal with construction on their own.
Why should the investor pay for modifications to the retail space? It's the standard … and investors want to draw in tenants that will stay for 5 or 10 years, or longer.
Remember, if you're not ready yet to take on an entire shopping mall, working with a syndicator is always an excellent way to dip your toes into retail.
To dive into ALL the details, listen in for access to Michael's special report on retail investing. He covers the HOW and WHY of retail real estate in depth.
Listen to experts!
You can't fake 30 years of expertise.
Our mission is to find subject matter guides who know what they're talking about and can educate our audience … YOU.
Michael Flight is a great example of someone who walks the talk. He is an expert in this area … and we hope your curiosity about the retail market has been piqued.
For more wisdom from experts, check out our Future of Money and Wealth video series … or meet some of the best minds in the investing world at our annual Summit at Sea™.
---
More From The Real Estate Guys™…
The Real Estate Guys™ radio show and podcast provides real estate investing news, education, training, and resources to help real estate investors succeed.
---
Love the show?  Tell the world!  When you promote the show, you help us attract more great guests for 

your

 listening pleasure!