Liberty Real Estate Fund – Michael Flight
Let your investment dreams take flight with the expert help of Michael Flight, CEO of Liberty Real Estate Fund LLC, the World's First Net Lease Security Token Fund.
Michael is a co-founder of Concordia Realty Corporation and more recently has become the CEO of Liberty Real Estate Fund LLC, the World's First Net Lease Security Token Fund. He has worked for more than 32 years and handled more than $500 million worth of real estate transactions on behalf of his clients. He has an extensive record of partnering with some of the world's most well-known banks, insurance companies, hedge funds and institutional investors in many successful projects. 
As CEO, Michael is leading Liberty Real Estate Fund as The World's First Single-Tenant Net-Lease Security Token Fund, joining blockchain technology to deliver stable, diversified, tax-efficient returns combined with liquidity, security, and transparency. 
As US investors are investing in a 506(C) syndication, they can choose to invest as a typical paper syndication or invest with the Security Token which would allow them to trade or sell it after a one year lock up.  The big benefits are easier access for non-US investors and the tokens will be listed on exchanges in the future … All done outside of Wall Street.
Along with revitalizing distressed investments for partners, adding value for clients … including banks, insurance companies, and hedge funds Michael has consulted for some of the top investment and development companies in the world … and now his knowledge is available to YOU.
Are you searching for someone who can maximize the full potential of your property? Michael is the person to turn to.
With extensive experience in development, leasing, sales, property management, and innovative financing techniques, Michael and his trained team have the ability to make your property into the cash cow you know it can be.
Ready to take flight? All you have to do is enter your information below, and a member of the Liberty Real Estate Fund team will be in touch promptly!
Investors and their money are attracted to opportunities.  They purchase assets, including properties and businesses, in the pursuit of profits.
That's probably why YOU are reading this.
It's why we perpetually peruse the news … looking for clues about where investors, businesses, jobs and money might be going and growing.
After all, where people and prosperity are … demand and capacity to pay for real estate are too.
So when we saw this headline pop up in our feed, we decided to look past the political positioning and see if we could find opportunity …
Jobs Are Booming in Trump Country, But Pay Lags 
– Bloomberg, 5/7/19 via Yahoo Finance
" … the 2,622 mostly rural and exurban counties [Trump] won in the 2017 added jobs at twice the pace as they did under … Obama …"
"Red America overtook Blue America … in 12-month employment growth for the first time in seven years …"
Of course, the article is focused on the political ramifications … which is fine for raising your blood pressure or getting unfriended on Facebook.
But we really struggle with all that red and blue stuff.
When we look out the window from the airplane, we see mostly brown and green.  And when we talk to folks on the ground, it's true there are different colors … but not blue or red.
Maybe we're missing something.
In any case, we're far more interested in discovering the investing opportunities of where "jobs are booming" and why … so we can get in on the action.
The Bloomberg article affirms a trend we've been commenting on for some time …
"… the changes are driven largely by a spread of growth to outlying areas typical of the late stages of an economic expansion and a bounce-back in energy production and manufacturing."
In other words, when people get priced out of expensive areas because of a boom … they move to more affordable areas.
Meanwhile, the resurgences in energy and manufacturing are very important economic drivers to watch.
Energy has been a big jobs driver post-2008 … and continues to play an important role in the creation of domestic jobs.
Meanwhile, the rebirth of manufacturing is affecting some former boom towns whose fortunes fell as American manufacturing went offshore over the last two decades.
It's no secret President Trump believes the U.S. must re-establish itself as a manufacturing powerhouse.  This makes sense for a guy who made his fortune building things.
What may be less obvious is how Trump hopes to achieve this fundamental transformation of the way America produces prosperity.  But there are clues.
We may or may not agree with Trump's goals or methods.  But that's not the point.  What matters is what he's doing and the effect it's having.
When we asked then-candidate Trump what a healthy housing market looks like in a Trump administration, he simply replied, "Jobs."
Of course, back then it was just talk.  Now, just over two years on the job, headlines say …
U.S. creates 263,000 jobs in April as unemployment falls to 49-year low – MarketWatch, 5/3/19
Job openings in U.S. jump to 7.49 million — more proof of ultra-strong labor market – MarketWatch, 5/7/19
While there's more to the story than we can delve into today, most observers agree those are pretty good numbers.
Of course, to get from interesting to actionable, we need to dig a little deeper …
Our good friend, world-class tax-strategist, CPA and best-selling author Tom Wheelwright wrote this in his recently updated book, Tax-Free Wealth …
" … tax laws … have evolved to become tools of social and economic policy making."
But this isn't a anything new …
Way back in 1946, then-Chairman of the Federal Reserve Bank of New York gave a speech and made these shocking admissions …
" … taxes … serve … to express public policy in the distribution of wealth and of income … subsidizing or … penalizing various industries and economic groups …"
In other words, tax laws move money where the government wants it.
Right now, the tax laws tell us Donald Trump wants money moving to Main Street.
As Tom Wheelwright explains in his presentation at The Future of Money and Wealth, the new tax law makes real estate EXTREMELY attractive for investors.
In fact, many real estate syndicators are having success attracting investors who are just as eager for tax breaks as they are for the profit potential of the deal!
And now that the opportunity zones regulations are becoming more clear (watch for a follow-up radio show on this hot topic shortly) … it's likely even MORE money will be moving from Wall Street to Main Street.
For a glimpse of what's coming, we took a look at the Jobs Opening and Labor Turnover (JOLT) report from the Bureau of Labor Statistics (BLS).
Here are some notable highlights … 
"The number of jobs openings increased for total private(+363,000) and was little changed for government."
" … largest increases in transportation, warehousing, utilities (+87,000) construction (+73,000), and real estate and rental and leasing (+57,000)."
No surprise there's a lot of job-creating money going into distribution and related commercial real estate.
What remains to be seen is whether Trump's tactics will trigger long-term sustainable domestic manufacturing … and the middle-class jobs that come with it.
There's been some progress, but it takes a lot of capital to create the infrastructure to support serious manufacturing.
But just as the tax law helps attract billions into the shale oil production revolution …
… the Opportunity Zones tax incentives could pull billions into creating the real property infrastructure to rebuild atrophied manufacturing communities.
Money moving from Wall Street to Main Street.  We like it.  And it's a trend alert real estate investors are watching carefully.
Until next time … good investing!
More From The Real Estate Guys™…
The Real Estate Guys™ radio show and podcast provides real estate investing news, education, training, and resources to help real estate investors succeed.
---
Love the show?  Tell the world!  When you promote the show, you help us attract more great guests for 

your

 listening pleasure!
Expanding your portfolio from single-family homes to multi-family deals is a great step … but there are other paths to an even bigger deal!
Commercial real estate investing means bigger properties and bigger opportunities … and it could yield BIG benefits for savvy investors.
From retail storefronts to office space to industrial warehouses … commercial property is full of options … each with their own pros and cons.
We're excited to welcome to the show a seasoned investor who's found success in single-family homes, multi-family apartments, and commercial properties. (He really knows his stuff.)
In this episode of The Real Estate Guys™ show, hear from:
Your host,

Robert Helms

His co-host,

Russell Gray

Founder and CEO of Wilson Investment Properties,

Tom K. Wilson
---
Listen
---
Subscribe
Broadcasting since 1997 with over 300 episodes on iTunes!
---
Review
When you give us a positive review on iTunes you help us continue to bring you high caliber guests and attract new listeners. It's easy and takes just a minute! (Don't know how? Follow these instructions).
Thanks!
---
Considering commercial
Real estate is a resilient product … that's why so many people are eager to get in the game.
There are tons of ways to invest in real estate. Most investors start with what they know … single family homes. But that's not the only way!
We see commercial real estate as a great opportunity for beginning investors … and for experienced investors too.
But commercial real estate deals are not all created equally
There are different product types, different lease lengths, and different landlord laws. And then you have to choose between existing properties and new construction.
Tom K. Wilson has done half a billion dollars in real estate with thousands of units in many different places … and he knows the perks of commercial real estate.
Like many investors, Tom started his real estate career in the single family marketplace.
We promote the value of surrounding yourself with smart people …. and that's exactly what Tom did. He soon realized an interesting pattern.
Most of the successful investors Tom knew were investing in areas away from where they lived. By investing several states away, investors found better deals and growing markets.
So, Tom started looking elsewhere. He found the Dallas market … and his first commercial deal.
Dallas was more landlord friendly than Tom's resident Bay Area. It also offered more consistent cash flow and held up well during the recession.
Tom noted that there were some serious benefits to owning a commercial property as opposed to single-family homes or multi-family deals.
After the 2008 crash, these types of commercial deals were performing better than their residential cousins … and they tended to come with a higher level of professional management.
Typically when we talk about commercial property, we're talking about leasing your property to a business rather than a person.
It could be a retail establishment, a strip mall, an office, a restaurant, a gas station, a bowling alley, or a manufacturing facility … it's all commercial!
Like every asset class, there are pros and cons to investing in each type of commercial property.
Investing in industrial
Industrial properties can include warehouses, operation centers, distribution centers, and manufacturing sites.
Professional tenants that pay for a long time are one of the best things about industrial assets.
They're also very versatile … a variety of businesses can use a property with wide open space, offices, and loading docks.
When searching for an industrial property, note rooftop expansion and passing traffic. Can the site offer prominent enough visibility to attract major brands?
Determine the path of progress for the community … this can signal if the area has the breadth of economy to support a big business.
Tom comments that manufacturing sites in particular could offer great opportunities for future returns as manufacturing makes a comeback in the United States.
The downside of industrial sites … they tend to be a single tenant product. If your tenant goes bankrupt, you're left searching for a new source of cash flow.
"The odds of that happening are very low if you've done your due diligence during vetting," Tom says, "so all in all I tend to consider the right industrial property a very good product."
The details on retail
If you think everything is bought online … think again.
You can't get a haircut online. You can't meet your buddy for a drink online. You can't take your dog to the vet online.
Everyone needs a place to live … and they often pick where they live based on where they can access essential services.  
"Retail has become a four-letter word for many investors," Tom says. "I prefer to call these types of assets 'neighborhood service centers' because that is the key."
Many large retailers are expanding their brick and mortar stores despite the online shopping craze … and online retailers like Amazon are investing in brick and mortar locations to build their brand.
Like any asset class, there's the good, the bad, and the ugly … but don't discount retail without the proper research.
Operating in office space
Every day, people wake up and go to work.
It's true that more and more people are working from home … but there are still daily needs for human interaction in business.
"I don't think it is realistic to believe we're going to see the day where everybody's working from home," Tom says.
Both single and multi-tenant office spaces offer excellent opportunities for commercial deals.
Tom recommends looking for office spaces that combine work centers with service centers as the demand for more office space near entertainment venues and amenities rises.
Having an experienced team or partner on the ground that knows the area is especially important when buying office spaces. Locals will have the best read on where people want to spend their nine to five.
Commercial success through syndication
You don't have to have a lot of money to get started in commercial real estate.
Tom has built his commercial real estate portfolio through the power of syndication.
At some point, you run out of your own purchasing power … you're out of dollars and cents but not out of enthusiasm, passion, or expertise.
"Syndication is the law of compounding," Tom says, "not just in numbers but in education, wisdom, and relationships."
Partnering with those that have a proven track record, established credibility, and integrity sets you up for investment success.
And by combining financial assets, you can do bigger deals and see bigger returns together than you ever could alone … especially in the commercial space.
Like any investment, education is key.
Learn how to leverage experts through syndication and tips for successful commercial deals in Tom's special report Commercial Real Estate – The Best Investment Secret.
Whether it's your first deal or your first step into a new market, consider taking a look at commercial real estate investments to make equity happen.
---
More From The Real Estate Guys™…
The Real Estate Guys™ radio show and podcast provides real estate investing news, education, training, and resources to help real estate investors succeed.
---
Love the show?  Tell the world!  When you promote the show, you help us attract more great guests for 

your

 listening pleasure!
As a real estate investor, knowing which tool to pull out of the toolbox is a big part of your success. And to know which tool you need, you have to know what tools are available.
Commercial loans generally have shorter terms than residential loans … and that isn't always good. What if the market doesn't agree with your personal timeline?
Keeping in mind that times have and will again change, we took a look at the best commercial financing options out there to keep your risk low and your leverage high.
In our latest episode, we visit with an FHA multi-family lending expert to find out how to finance apartments with maximum leverage and minimum risk. In this informative episode of The Real Estate Guys™ show you'll hear from:
Your multi-passionate investor host, Robert Helms
His multi-problems co-host, Russell Gray
Multi-family financing expert Paul Winterowd
---
Listen
---
Subscribe
Broadcasting since 1997 with over 300 episodes on iTunes!
---
Review
When you give us a positive review on iTunes you help us continue to bring you high caliber guests and attract new listeners. It's easy and takes just a minute! (Don't know how? Follow these instructions).
Thanks!
---
Multi-family financing basics
To get you the basics on multi-family loans, we did a Q&A with Paul Winterowd, a long-time member of the lending team at Bonneville Multifamily Capital.
If you're a multi-family investor or interested in becoming one, "It's a great time to be in the business," Paul told us.
That's due to two things … flowing capital markets and stable rates that have held over the years.
Paul told us that multi-family properties are the No. 1 asset class in commercial real estate because of their broad risk profile.
So what are the primary things to know before getting a loan?
To start, there are some significant differences between the loans offered by the banking system and loans offered by government agencies.
Among them is the balloon payment. Most bank loans for multi-family property investors have five- to ten-year amortization schedules that force investors to pay the full amount or refinance once time's up.
And that can pose problems, especially considering how much the market can change in five or ten years.
Paul shared with us a story of a friend who bought a multi-family property in Las Vegas in 2004. With his co-investors, he put a total of three to four million dollars into the property. Their five-year term came due in 2009—right after the housing bubble collapsed. Even though Paul's friend made every payment on time, no banks would work with him. The bank sold the property to a loan shark, who foreclosed.
Paul's friend didn't do anything wrong, but he fell hard because of timing.
We asked Paul what options investors have if they want to be less beholden to the ebbs and flows of capital markets.
He told us that there is ONE loan program in the commercial real estate world with a fully amortizing term and no balloon payment … an FHA loan.
Everything you need to know about FHA loans
An FHA loan is a mortgage insured by the Federal Housing Authority, which is under the jurisdiction of the Housing and Urban Development (HUD) Department.
FHA provides a conduit for financing. The great thing about the FHA's commercial loan program is that terms can stretch up to 35 years … 42 years for construction loans.
Essentially, this loan is the closest to a single-family loan that exists in the commercial lending world.
And there's more … although it's easy for people to make a decision based solely on the lending rate, Paul told us that FHA rates are "bottom of the barrel."
In addition, FHA loans provide a very attractive loan-to-value ratio: between 75% and 85%. Traditional bank loans will get you between 65% and 70%.
A necessary disclaimer: Paul doesn't work for the federal government. He's just really good at helping people figure out which loans are right for them.
Gearing up to get a loan
The FHA loan sounded like a REALLY great option to us … so we asked Paul what it takes for an investor to get involved with the FHA program.
Paul told us that in general, the key litmus tests to get a loan are adequate experience and sufficient net worth.
Because lenders want to know that this isn't your first rodeo, they'll want to see more than just a single-family property on your résumé … meaning it may be necessary for you to bring in a partner.
Lenders will also want to see at least a 1:1 ratio of net worth to loan amount to make sure that buyers have cash assets on hand in case anything gets wrong. The FHA program offers a boost here, accepting ratios as low as 1:4.
And yes, you can go into the FHA program with a partner, or partners. The FHA will look at your combined assets and experience, although in a classic syndication scenario, they will need a lead sponsor or sponsorship group.
Because Paul is intimately involved in the lending process, we asked him what he looks for when he underwrites loans.
He told us in order to mitigate risk, he needs buyers to hit several important numbers in regard to their asset:
A debt-coverage ratio of, at minimum, 1.25. That's the net operating income of a property divided by the annual debt service. Paul and other underwriters want to see that there's plenty of net income to cover the debt service.
Records of at least 90 days of occupancy at 90% or above.
A trailing twelve months (aka a profit and loss statement for the last year).
Paul emphasized the importance of keeping good records … in fact, he could not emphasize it enough!
In terms of buyers' personal records, he told us he'd also need the following:
A list of all assets and outstanding debt.
A personal financial statement that shows the buyers' experience.
Obviously, there's a lot of preparation that goes into qualifying for the FHA loan. But are there any downsides?
The only real downsides are the paperwork and waiting time, Paul told us.
Typical HUD loans take about 60-90 days, but permanent financing for FHA loans takes even longer … about 4-6 months.
Because HUD is insuring these loans, more underwriting has to take place to minimize risk for the federal government.
As Paul reminded us, "Good things come to those who wait." If you're willing to be patient and deal with a little more paperwork, you could find yourself with a killer solution.
Is there anything Paul wishes borrowers knew before seeking out an FHA loan? Paul told us that people think timing is everything and rate is everything … but they're not.
If buyers took a step back and looked at the bigger picture, they'd be able to find other benefits that are very compelling. We think a fully amortized loan is worth the wait.
Debt isn't always dangerous
We see Paul as a wealth of knowledge.
In any new situation, it's helpful to have a sort of "safari guide" … someone to lead the way in places you haven't gone before.
We hope that Paul's knowledge has given you some things to think about.
In particular, we want you to keep in mind that debt can be an asset. Taking advantage of opportunities like the FHA loan can force value and create more equity from the equity you don't have to spend up front, leading to a cycle of success.
We also hope that if anything, Paul got you thinking of some good real estate practices.
This week, we encourage you to go out and make some equity happen!
---
More From The Real Estate Guys™…
The Real Estate Guys™ radio show and podcast provides real estate investing news, education, training and resources to help real estate investors succeed.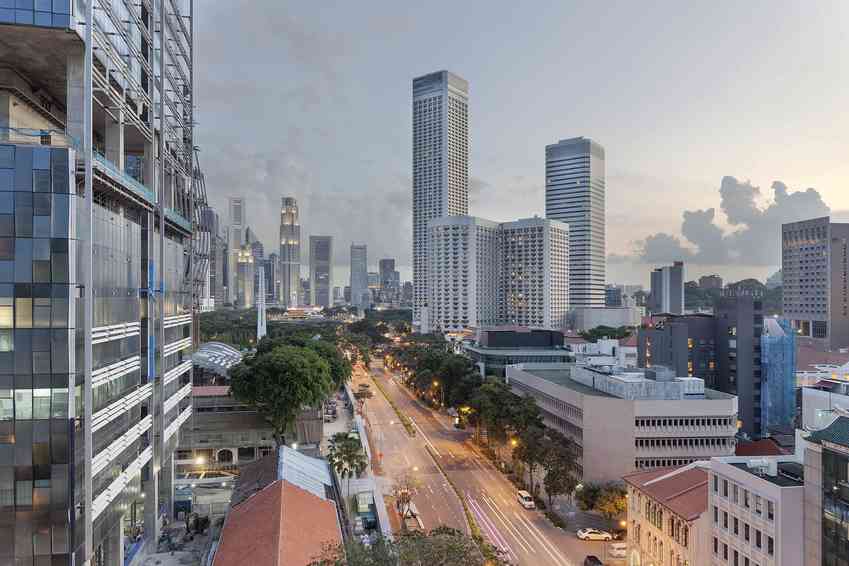 Commercial real estate can be a leading indicator of broader economic trends…especially employment, which is very important to real estate investors.  Because when businesses are optimistic, they lease space to house more people and accommodate growth.
Likewise, when businesses are pessimistic, they don't add space, renew leases or accept rental increases (important if you're the commercial landlord!).
But whether trending up or down, commercial real estate provides an indication of the sentiment of businesses.  And because rents and salaries (which pay residential rents) are derived from profits, what's good for business is good for landlords.
So to find out which way the wind is blowing, we visit with not one, but TWO super smart guys who spend lots of time tracking trends and making big money investment decisions.
Voicing their perspectives on this episode of The Real Estate Guys™ radio show:
Your trendy host, Robert Helms
His broad co-host, Russell Gray
Expert guest and real estate investment strategist, David Lynn PhD.
Returning guest, CEO and investment strategist for U.S. Global Investors, Frank Holmes
David Lynn sets the tone early noting that "the demise of retail and office real estate is greatly exaggerated."  So right away we get the feeling this is going to be an upbeat show.
He explains that commercial real estate has been "recovering nicely" and points out there isn't an over-supply of properties in the market relative to demand.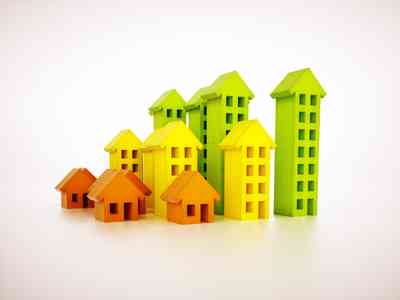 So, as the economy and employment improve, it brings a demand for commercial real estate.  And because there isn't an over-supply, the demand (aided by cheap financing) helps push up prices.
That's GREAT news…if you happened to buy commercial real estate when it was in the dumper.
(Note to self:  Buy stuff when it's on sale.)
But it's also great news now, because the increasing demand is a symptom of an improving economy.
So even if you're a residential real estate investor, an increase in the demand for commercial space indicates businesses are are growing more confident in their future. This can mean more jobs and bigger paychecks could be on their way.
To which we say…bring it on!
David also reminds us that corporations are sitting on HUGE amounts of cash.  So unlike the rank and file consumer, businesses have war chests of capital to pour into growth…once they believe the timing is right.
David says cash on corporate balance sheets are a "coiled spring" waiting to release its energy into commercial real estate.
He also brings up another source of capital that's starting to pile into commercial real estate:  money from overseas.
Because while many American investors are a little frustrated with the pace of economic recovery and some of the monetary policy in the good 'ole USA, foreigners still look at the US as a safe haven….just take a look at the strength of the U.S. dollar.
More than that, foreigners like U.S. real estate.  And even though, as Americans, we like to diversify outside the U.S., it doesn't mean we're down on U.S. real estate…far from it!  This simply highlights how global real estate investing has become for everyone…no matter where you're based.
And speaking of global investing…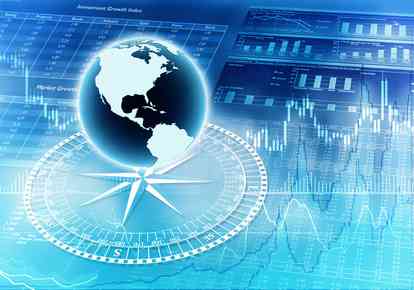 Next to chime in on economic trends is returning guest, Frank Holmes.
Frank is the CEO and chief investment strategist for U.S. Global Investors, an award winning family of managed funds out of San Antonio, Texas.
Frank's not a real estate guy (at least not in the way we think of a real estate investor), but he's a very sharp economic mind and he closely watches global economic trends.  As we've already alluded to, there are important links between economic strength and real estate.
Frank believes that falling oil prices will be positive for real estate because lower energy costs mean more income is available to go into rent, whether it's an apartment dweller or a big manufacturing plant, distribution center or office building.
As far as the dollar's recent surge, Frank thinks the greenback is ready for "a breather".  If that's true, it should provide a boost for gold and silver.
In fact, we specifically ask Frank about metals (precious and otherwise), and he tells us to pay attention to China, which he describes as "the 800 pound gorilla".
Franks says if China's demand increases, it will push metals prices up.  If not, then just the opposite.
So why should real estate investors care about metals?
First, metals (like other commodities) go up and down in relation to the strength of the dollar, in addition to responding to basic pressures from supply and demand.   So, metals that are used in the construction of real estate (from nails, to rebar, to girders, to wiring, to appliances and HVAC), affect the cost of construction.
And for those investors who have diversified their liquid assets to include not just cash, but monetary metals as well, the last year has been a little stressful…at least if you're prone to measuring your wealth in dollars (as opposed to number of rental units, ounces of gold, etc.).
So if China continues to build up their gold reserves (which they've been aggressively doing for the last couple of years), at some point the demand for physical metal will overwhelm the paper metal (derivatives) market, and put upward pressure on prices.  So if you're holding gold, or accumulating it while the pricing is soft, then this could be welcome news.
In closing, Frank also believes interest rates will remain low for the foreseeable future.  Of course, interest rates are a topic of great interest (no pun intended…okay, it was intended) to almost all real estate investors because debt is one of our favorite tools.
Bottom line:  The overall sentiment from both of our expert guests is positive, which is a trend we're happy to see continue. 🙂
Listen Now:
Want more? Sign up for The Real Estate Guys™ free newsletter!
Don't miss an episode of The Real Estate Guys™ radio show!  Subscribe to the free podcast!
Stay connected with The Real Estate Guys™ on Facebook!
The Real Estate Guys™ radio show and podcast provides real estate investing news, education, training and resources that help real estate investors succeed.