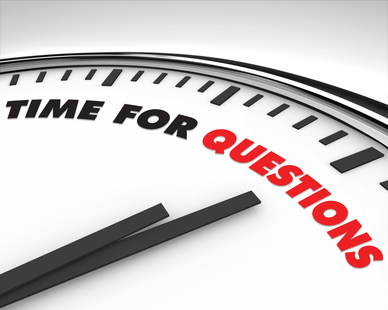 In another intriguing rendition of Ask The Guys,  we dig deep into the email grab bag and pull out another great batch of listener questions.
Behind the mics but ahead of the times for this Ask The Guys edition of The Real Estate Guys™ radio show:
Your Answer Man host, Robert Helms
His questionable co-host, Russell Gray
---
Listen
---
Subscribe
Broadcasting since 1997 with over 300 episodes on iTunes!
Review
When you give us a positive review on iTunes you help us continue to bring you high caliber guests and attract new listeners. It's easy and takes just a minute! (Don't know how? Follow these instructions.)  Thanks!
---
How to Invest in Out of Area Real Estate
This questions comes up ALL the time….especially from people living in high cost, low rent areas like California.
We always say, "Live where you want to live, but invest where the numbers make sense."
Easy to say.  But how?
The answer isn't complicated, but it does take some work.
First, get in touch with your inner investor.  That is, decide what you want your real estate investing to do for you…and what you're willing to do to get it.
Sometimes travel's involved.  You'll definitely need a team.
Next, pick a market that is likely to provide the kind of real estate opportunities you're looking for.
Some areas are tight supply relative to high demand.  That means they're expensive and likely to increase.  But they probably won't cash flow.
Other markets provide solid cash flows and abundance of working class jobs.  But don't hold your breath for huge equity gains…unless you force it through adding value.
Once you have a market, it's CRITICAL to build a TEAM.  And the most important, yet most unappreciated and overlooked team member is the lowly property manager.  This is the MOST important person on your team.
After all, your property manager is the primary person responsible for managing income and expenses.  But your property manager can also help you identify prospective properties to purchase.  It's something we put a big emphasis on in all our market field trips.
Sadly, most newbie investors get excited about the property and pro-forma financials…and then figure out the market and management later.  BIG mistake…and one you should avoid.
What's the Best Investment for a Sixty-Something Passive Investor?
That's like asking what's the best medicine.  It really depends on what's ailing you!
With that said, we think the first and best initial investment for ANY investor is in education.
As Ben Franklin said, "An investment in knowledge pays the best interest."
But as much as love books, podcasts, webinars, seminars, summits and field trips…sometimes a great way to learn is simply to talk with some experienced investors.  Especially those who don't have anything to sell you.
Generally speaking, "best" is really a matter of suitability.  The goal is to pick an investment vehicle and strategy which is most likely to produce a desired outcome with minimal risk.
With that said, ALL investing decisions have risk….including a decision not to invest…or a default decision not to invest by not deciding anything at all.  In other words, inaction is an action by default.
So when you know you need to do something, the trick is to think about what you're really aiming at.
In financial planning, it usually comes down to the following categories:
Preservation of Purchasing Power (some call it Preservation of Principal, but we think that's a misnomer.  Because if you're sitting in a currency which fails, or a bond or note which pays in a currency that fails, you may get paid back, but you won't be able to buy anything)
Income (interest, dividends or profits from ongoing operations…like rent)
Capital Appreciation (equity from buy low, sell high)
Growth and Income (a balance between growth and income…something income producing real estate does quite well).
Then you have to look at time frames and liquidity.  How long can you leave the money in the investment?  What if you have an emergency and need the money out sooner than expected?
If not being able to get to the money creates a unbearable hardship, you can only choose investments which can be quickly sold or otherwise converted to cash.
Typically, the more liquid an investment is, the lower the return (think savings account)…or the more volatile the pricing (think stocks).
Real estate is relatively stable, but not very liquid.
This a bigger topic than a blog or a broadcast, but an important one.
Basically, it comes down to knowing your needs and understanding your options.  Both require asking good questions, verifying the answers, and thoughtfully considering how to best select the investment choices whose features most align with the needs you're trying to meet.
Where to Get Money for Building and Investing?
Another common and popular question.  The great news is there are LOTS of options!
Typically when people ask this question, it's because they aren't lendable or banks aren't lending.
So aside from traditional loans where you need to qualify based on your credit, income, net worth and (sometimes) your investing experience, private money is a place many investors are turning to these days.
In our Secrets of Successful Syndication Seminar we talk about how private investors can serves as lenders or as equity partners, or as both.
And with interest rates so low and the stock market so volatile, many people are looking at private placements back by real estate as a great place to invest their savings.
Many of these private investors are discovering they can use funds from their self-directed IRA, in additional to their other savings and investments, and enjoy the benefits of real estate without the hands on hassle.
So if you have investing expertise and can show a private investor how you can put their money to work in your deal and pay a good return, you'll probably get some takers.
You still need to "qualify", but it's personal based on the relationship, the deal, and your's and your team's ability to execute.
Where Can I Find an Experienced Investor to Mentor Me?
This is a GREAT question for several reasons.  First, it implies the need to learn from someone more experienced.  Real estate investing attracts a lot of mavericks and they naively dive in because it looks easy.
Then, when they get in trouble, they don't have anyone to turn to for help.  Or they're embarrassed and just try to figure it out on their own.
If you push your limits (and you should), you're bound to get stuck at the upper limits of your ability.  This is where your mentor can help you break through.
They key is to have the right mentor with the right access and relationship.
This is a TALL order because most successful people are very busy.  So when you find a prospective mentor, you'll need to provide something of value.
So the first thing is to decide what kind of investor YOU want to be.  Then go look for someone who's been successful doing what you want to do.
Next, figure out a way to get close.  You want to learn as much as you can, so you can look for ways to add value.
Obviously, sometimes people who love to teach create mentoring programs.  And if they're credible and qualified, these can be great investments.
Other times, you might find someone to mentor you in exchange for your helping them.  For example, you could volunteer time to do research, vet deals, inspect properties or assist an active investor in some way.
A GREAT way, if you have the ability, is to help an expert investor write a books, create a seminar or develop a training program.  Now you're on the inside, and you get a front row seat for all the best ideas.
You're Just One Good Idea or Relationship Away from a New Success
While it's true you need to kiss a lot of frogs to find the Prince Charming real estate market, team member, deal, investor or mentor…when you find that winner, it suddenly all becomes worth it.
And because most people don't have the fortitude to keep pressing forward, you'll find the longer you stay in the game, the less crowded it is.
So keep on kissing those frogs and it won't be long before you leap frog to the top!
More From The Real Estate Guys™…
The Real Estate Guys™ radio show and podcast provides real estate investing news, education, training and resources to help real estate investors succeed.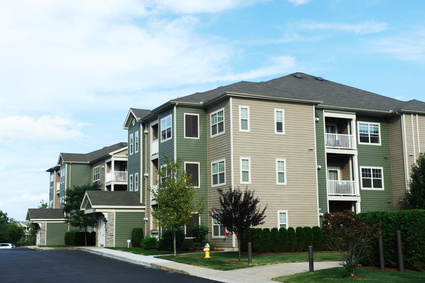 Apartment buildings are the logical step up for most single-family home investors. And apartments are where many of the "big boys" play.
In a low interest rate world, the cash flows on multi-family properties has attracted gobs of capital…creating a many funding options, but also a lot of competition for viable deals.
In this episode, we visit with a multi-family lender, investor and syndicator to discover what he sees…and what he's doing…in one of the hottest apartment markets in the U.S.
Taking part in this apparition of The Real Estate Guys™ radio show:
Your A-class host, Robert Helms
His C-class co-host, Russell Gray
Our multi-faceted special guest, Michael Becker
---
Listen
---
Subscribe
Broadcasting since 1997 with over 300 episodes on iTunes!
Review
When you give us a positive review on iTunes you help us continue to bring you high caliber guests and attract new listeners. It's easy and takes just a minute! (Don't know how? Follow these instructions.)  Thanks!
---
Apparently Apartment are Appealing
Except for an under cheek sneak rate hike of 25 basis points back in December, the Fed hasn't been able to pry interest rates off the floor in nearly 8 years.
Since the depths of the Great Recession, investors have been faced with taking their hard earned funds into the Wall Street casinos…OR…putting them into hardly earning savings accounts and bonds.
Once the dust settled after the mortgage bomb went off, apartments emerged as one of the most appealing asset classes…for lenders, investors and institutions.  So much so that gazillions of dollars poured into the space…pushing prices UP and cap rates (yield on capital) DOWN.
In spite of that, apartments remain a VERY high demand product type….especially in the right markets.
Apartment Lending Today is as Good as It Gets
Assuming your definition of "good" isn't indiscriminately lending to unqualified borrowers against poorly performing over-priced properties in pathetic markets (say that fast 10 times…that, that, that, that, that, that…..)
Michael Becker says lending today is as good as you can get.  And that's GREAT news for serious investors.
Becker reminds us that 8 years ago, in the wake of the meltdown, banks were effectively in the fetal position licking their wounds.  They weren't interested in lending.  They just wanted to survive.
Today, regional and community banks are actively engaged in commercial real estate lending.  Fannie and Freddie have HUGE bucket of over $30 billion to place this year.  And even paper asset investors are beginning to have an appetite for CMBS (Commercial Mortgage Backed Securities) again.
That's all AWESOME…because funding is the fuel that powers your portfolio.  It's hard to go very fast without it.
How To Qualify for an Apartment Loan
The first thing to understand when it comes to apartment loans is that it's all about the DEAL.  Well, at least mostly.
The lender knows the payments are coming from the operations and not from your personal paycheck.  Whew!
So the lender will take a good look at the property and especially the income and expenses.  If there's plenty there, getting the loan will be a LOT easier.
But YOU still matter.
The lender wants to know you know how to operate an apartment building.  So EXPERIENCE really matters.
Now, just like your first job, you may wonder how do your get your first deal if you have to be experienced.  After all, if this is your first deal, then by definition you have no experience.
Sounds like a Catch-22.  And it is.  Sort of.
The secret is to partner with someone experienced so you get a deal on your resume.  Then, "Voila!"…you're experienced.
It's not rocket surgery.  But you do have to know someone who'll help you lose your apartment investing virginity.
What Are the Risks of Investing in Apartments?
Big question.  The short answer is not knowing what you're doing.  That's why the lenders want to see experience.
But even when you KNOW what you're doing as an "operator", you also need to make sure you're structured to weather stormy weather.  And we're not talking monsoons or hailstorms.  More like financial earthquakes.
So our chat with Becker reminded us of some brilliance we penned in Equity Happens…
"Cash Flow Controls and Reserves Preserve"
It's really common sense.  But when an asset class gets hot, price speculation is SO much more exciting than boring cash flow.  And who likes to sit on piles of idle cash for a rainy day?
But sufficient "debt coverage ratio"…a fancy term for Net Operating Income (Gross Rents less Operating Expenses before Debt Service) being MORE than the mortgage payment is not just required…but a good idea.  Lenders usually want about 20% more…or more.  And so should you.
But besides having enough cash flow to comfortably pay the mortgage, it's important to have enough cash reserves to handle unexpected capital expenses…like a new roof, sewer or parking lot.
After all, if you can't maintain the property, you'll lose tenants…and income.  And if you REALLY neglect the property, the regulators might come shut you down completely.  That would be bad.
Always Have a Plan A, B and C
Real estate investors tend to be optimists.  We buy properties because we expect things to go well.  Otherwise, why would we bother?
And most of the time, most things go pretty well.  At least well enough to manage.  And many of the problems are things we can control…or substantially influence.
But sometimes stuff just happens that's hard to deal with and outside our control.  So in addition to adequate cash flow and reserves, it's a smart idea to have more than one plan for the property.
As a rule of thumb, you should never get into a deal…or structure a deal…so you don't have at LEAST two ways out.  Call them Plan A and Plan B.  And tossing in a Plan C is usually a good idea too.
For example…since we're on the topic of financing…based on today's climate (stupid low interest rates) it's wise to lock in as LONG as possible.  Even if you're plan is to pump up the rents and refinance out all your new equity or sell to the highest bidder in a couple of years.
What if interest rates rise and there are no good loans available to both you or your potential buyer?  Are you prepared (Plan B) to stay in the deal and ride out the storm?  You should be.
And if you're syndicating (raising money from private investors) and the property's doing great (good job!), it can be REALLY tempting to highlight your brilliant investing skills and cut all your investors big, fat checks.
But this drains your cash reserves, and if you fit a speed bump on that rocky road to riches, a little cash can smooth things out.  If you don't have it, then you might need to make a dreaded "cash call" on your investors.  Yuck.  That's no fun.
What IS fun is listening to a smart and accomplished guy like Michael Becker talk about how he went from small time to medium large time in just a few years.  Over 3,000 doors and counting.
Now THAT sounds like a good plan!
More From The Real Estate Guys™…
The Real Estate Guys™ radio show and podcast provides real estate investing news, education, training and resources to help real estate investors succeed.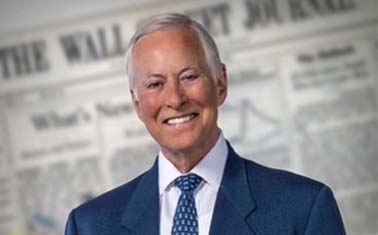 Overview
Special guest Brian Tracy is a legend in personal and professional development training. In a prolific career spanning decades, Brian has trained millions of entrepreneurs, investors, small business owners and corporate professionals.
Brian's enduring appeal can be summed up in one word: effective. Quite simply, his stuff strikes the important balance between inspiration and practical how-to.
And because personal effectiveness is a huge part of successful real estate investing, we're excited to have Brian as our special guest for this episode.
Manning the microphones for this masterful edition of The Real Estate Guys™ radio show:
Your master of ceremonies host, Robert Helms
His master of nothing co-host, Russell Gray
Our master of success guest, Brian Tracy
---
Listen
---
Subscribe
Broadcasting since 1997 with over 300 episodes on iTunes!
Review
When you give us a positive review on iTunes you help us continue to bring you high caliber guests and attract new listeners. It's easy and takes just a minute! (Don't know how? Follow these instructions.)  Thanks!
---
"Mastering others is strength.  Mastering yourself is true power." – Lao Tzu
When it comes to success, few people in modern times have had as much impact as the legendary Brian Tracy.
A best-selling author, entrepreneur, professional speaker and success expert…what many people don't know about Brian is he also has quite a background in real estate.
In fact, way back when Robert Helms was in the formative stages of his real estate career, he heard Brian talk about being involved in over $100 million of real estate development.  Back then, $100 million seemed like a HUGE amount.
Little did either of them know at the time what the future would hold for Robert…or that one day he and Brian would become friends.  And now today, Robert is speaking at the 20th anniversary of Brian Tracy's Success Master Academy in Dallas on May 13-15, 2016!
Investing Mastery Starts with Success Mastery
Our magic formula for success is V + K + D = EA.
V is for Vision.  We say when you have clarity of vision, strategy and tactics become evident.  Put another way, when you can see the cover of jigsaw puzzle box, it's easier to figure out where the pieces go.
Most of have a vision.  We have a pretty good idea what we want our lives to look like.  When we have that, it's easier to decide what our portfolio needs to look like to support it.
Again, the more CLEAR you are on both counts, the more more likely you'll make good choices between what to put in…and what to leave out.
But there's more to success than Vision.  You also need…
K for Knowledge.  Knowing WHAT you want…or what OUTCOMES you want…is very different from knowing HOW to get there.  It's great to be motivated.  But you also have to have practical, tactical know-how.
So Knowledge is just as essential as Vision.
The good news is we live in the information age.  The know-how to do almost anything is right in the palm of your hand.
But if knowledge is ubiquitous, then why doesn't EVERYONE succeed?
It comes down to…
D for Discipline.  And this is REALLY the key.
Sure, Vision and Knowledge are VERY important.  But without the discipline to actually DO what's needed…nothing happens.  Knowing and not doing is the same as not knowing.
But when you can put Vision together with Knowledge and the Discipline to go do it, you get…
EA for Effective Action.
This formula really applies to ANY area of achievement.  So when you're not producing the results you want, ask yourself if you're clear.  Would you recognize success if it was standing right in front of you?  Do you know what "success" looks like?
Do you know what needs to be done to achieve your goals?  Do you have the knowledge?  Do you know who to ask or hire?
If you're know what you want and you know how to get it, then all that's left is doing it.  Easy, right?
Not always.  Think about all the people who want six-pack abs.  They know what it looks like.  They know how to do it.  But do they have the DISCIPLINE?  Most don't.  That's why doing it so special.
The same is true with your investing.
Feed Your Mind Great Ideas and Mingle with Great People
It may sound a little kooky, but how you talk to yourself matters.  Rich Dad Advisor Blair Singer calls it your "little voice".
You can encourage yourself or demean yourself.  It's a choice and a discipline.
Of course, a huge shortcut is to spend time hanging around with, listening to and talking with successful people.  Especially those who are successfully doing what you want to do.  That's because you pick up both attitudes and knowledge…at the same time!  What a shortcut!
It's why we're so committed to attending, producing and promoting LIVE events.  They're great ways to get into real world relationships with great people.
How do you know the people at a live event are a cut above?
Because they're THERE.
Think about it…
For every great person who shows up at a live event…overcoming the barriers to entry like travel, expenses, tuition, time away…there are hundreds of people whose little voice talks them OUT of it.
"I can't afford it" or "What if it's no good?" or "I'll probably never follow through anyway…so why bother?"
That's loser talk.  And the good news is those people seldom show up at a properly priced live event.  So the chances are good you'll meet a disproportionate number of positive, high achieving interesting people…simply because there are more of them in the room.
Brian Tracy has been the attraction to bring millions of high achievers together over the last few decades.  We're excited he's doing it again in Dallas on May 13-15, 2016.  We're going to be there.  We hope YOU are there too!
Remember:  You're always just one great idea or relationship away from hitting a new high in your business or investing.  But great ideas and people seldom interrupt you.  You need to seek them out.
More From The Real Estate Guys™…
The Real Estate Guys™ radio show and podcast provides real estate investing news, education, training and resources to help real estate investors succeed.

Overview
YOU are at the center of your investing universe.  Everything you hope to achieve and acquire grows out of your attitude, knowledge and actions.  So becoming the best possible you is the most important thing you can invest time, money and energy into!
In this episode we take a look at how to be successful in ALL areas of life…including real estate investing!
In the best possible studio for a successful edition of The Real Estate Guys™ radio show:
Your best possible host, Robert Helms
His impossible co-host, Russell Gray
Our especially successful guest, Kyle Wilson
---
Listen
Subscribe
Broadcasting since 1997 with over 300 episodes on iTunes!
Review
Like the show? Help us reach new listeners by leaving us a quick review on iTunes. It takes just a minute of your time, and it would really help us out. Thank you so much!! (Don't know how? Follow these instructions.)
---
Lessons From Kyle Wilson
It's been said that success leaves clues.  We agree!
Over the years, we've picked up some great insights from some of the many high achievers we've had the privilege to get to know over the years.

One of those great guys is Kyle Wilson.
Kyle was business partners with the late, great Jim Rohn for 18 years in their company, Jim Rohn International.
Jim Rohn was considered America's foremost business philosophers.  One of Jim's many students is the world-renowned Tony Robbins (Unlimited Power, Personal Power, Get the Edge).
Along the way, Kyle founded Your Success Store, which distributed all kinds of personal development and success merchandise.  He eventually sold that business to the same organization which owns Success Magazine.
Success Mastery
Kyle also produced many fantastic live events.  As long time listeners know, we're HUGE believers in attending live events…for many reasons.
First, when you're THERE, you're totally immersed in the experience.
If you REALLY want a good idea to sink in, then you need to soak in it.  Being there is the BEST way to be sure you're not distracted by the thousand trivial "emergencies" which can rob you of that next big "Aha!".
Also, when you're in the same place as other people who are SERIOUS about their success…in whatever the subject matter…you're likely to make a great connection.
We always say that you're just one relationship away from a breakthrough in your business, investing or life.
Relationships are VERY important.  Going to where great people are is such a shortcut for meeting the RIGHT people.
Change Your Life
Of course, in Kyle's case, he had a front row seat.
In addition to Jim Rohn, Kyle worked closely with some legends of success including Brian Tracy, the late Zig Ziglar, Denis Waitley, Les Brown, Darren Hardy and MANY, MANY more.
When you hang around people…any people…you begin to pick up their attitudes, habits, beliefs…even their self-talk.  It's amazing.  And scary.
If you spend too much time with a mediocre, negative, low achieving crowd…guess what?  You're success is impeded.
But if you spend time with high-performance, positive, driven people…you get pulled UP.  You start to think and behave more like them.
Robert Kiyosaki's Rich Dad Advisor for real estate Ken McElroy says the first step to improving your life and your business is to hang around better people.
And think about this…
If when you're young, say 25 years old, you and your friends are all into music and funny videos.  But you decide to invest just 30 minutes a day listening to audio books, TED talks, educational podcasts, etc.
If you get just ONE good idea per day more than your friends, by the end of a year, you have 365 more good ideas in your mind than your pals.
By the time you're 35 years old (10 years later), you have 3,650 more good ideas.  By 45, you have 7,300 more.
You get the idea.  As Jim Rohn said, "The book you don't read can't help you."
Education for Effective Action™
Take it a step further…
We all have 24 hours in a day, 7 days in a week and 52 weeks in a year.  So the access to time isn't the limiting factor for most people.  It's what they DO in the time they have.
We already talked about how just getting one good idea per day in your mind can create a HUGE chasm between you and those who can't be bothered.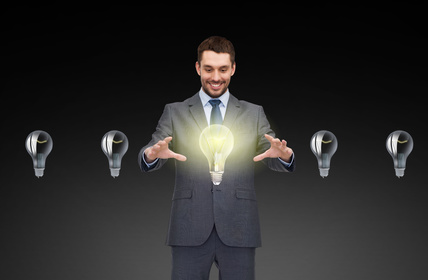 But ideas aren't really all that powerful…UNLESS they're acted on.
Most people have been exposed to great ideas, but they allow fear, insecurity, doubt or other limiting beliefs to delay or prevent taking action.
What if you were able to speed up how quickly you recover from a setback or how fast you implement a good idea…by just 10 minutes a day?
Once again, it's math.
At the end of the year, you're 3,650 minutes or 60 hours ahead.
In 10 years, you're 600 hours, or (based on a 40 hour work week) 15 weeks ahead.
We know that doesn't sound like much.  But it's MUCH bigger than that…for two reasons.
The Compound Effect
First, efforts compound.  So when you're 60 hours ahead at the end of a 2,000 hour work year, you're 3% ahead of where you would have been if you'd acted just 10 minutes slower each day.
But when you're building businesses and investment portfolios, the things you do early in life compound over decades.  It's how high-achievers accomplish so much.  Over time, their efforts compound, and after a few years, they're WAY ahead.
Darren Hardy talks about this in his best-selling book, The Compound Effect.
But there's an even MORE important concept…
Have you ever missed a bus, train or plane by just a few minutes?
The delay is far more than just the few minutes by which you missed the vehicle.  You're delayed by the amount of time it takes for the next comparable vehicle to come back around.
In real estate investing, the "vehicle" is the deal.
It may take you weeks or months of searching to find a great deal.  And when you do, you need to act quickly to secure it.  Because if you don't, someone else will.
If you miss that great deal by 10 minutes, it might be MONTHS before you find another one like it.  Now, you're WAY behind.
No wonder it's been observed that rich people are decisive.
The same is true for strategic relationships.  If you miss an opportunity to meet or connect with people who can bring your great ideas, opportunities or other strategic relationships, those people you don't meet can't help you.
Of course, in addition to learning how to take effective action faster, in order to attract great people into your life, you need to be the BEST possible you.
That's what this episode is all about.  So we hope you'll decide to listen in as chat with our good friend Kyle Wilson about what he's learned as a high achiever who hangs out with high achievers.
Then make plans to attend a LIVE event…where you can soak in some great ideas and meet up and coming superstars!
More From The Real Estate Guys™…
The Real Estate Guys™ radio show and podcast provides real estate investing news, education, training and resources that help real estate investors succeed.
Lots of great real estate investing questions from our loyal listeners in this edition of Ask The Guys, including should I invest or pay off debt. 
Should I invest or pay off debt? How do I get started in investing? Should I sell my property to my tenant? Our producers said we had a lot of really good questions for this edition of Ask The Guys, so they wanted to bring in the BIG brains.
Sadly, they weren't available, so we're on our own for this show.
In the baffled box fielding your brilliant questions:
Your home-run host, Robert Helms
His choked up co-host, Russell Gray
Here are some of the questions our listeners pitched to us….
Is it better to invest or pay off debt?
Should I sell my property to my tenant?
What's the best way to transfer real estate from parents to children?
Where can I find financing with foreclosure on my record?
And more …
---
Listen
Subscribe
Broadcasting since 1997 with over 300 episodes on iTunes!
Review
Like the show? Help us reach new listeners by leaving us a quick review on iTunes. It takes just a minute of your time, and it would really help us out. Thank you so much!! (Don't know how? Follow these instructions.)
---
Should I wait until I'm debt free to start investing in real estate?  My wife is concerned about carrying too much debt.
Short answer:  The longer you wait to start investing, the longer until you profit from your investments.  So generally speaking, if you are wondering if it is better to invest or pay off debt, getting started sooner is better.
Obviously, there's no one-size-fits-all answer.  Especially when wives are involved. 😉
But from a financial standpoint, debt that pays you to borrow is not bad.  In fact, we'd call it "good"…as in "good debt". When looking at if it is better to invest or pay off debt, "good debt" is critical to consider.
Income producing real estate is one of the great vehicles for accumulating lots of "good debt".  The key is to make sure of two things:
First, be sure the net cash coming in is enough to cover the debt payment going out.
Sounds easy.  But it's also easy to forget about contingent and non-monthly expenses…the unpleasant surprises can make your easy life…not so easy.
So when you do your cash flow analysis, be sure you account for EVERYTHING.
Second, be sure you have adequate cash reserves.
Sometimes big expenses come up before you have time to build up reserves from cash flow.  Don't count on credit lines because those can be shut off in an economic crisis.  And you never know when one of those pesky financial crises will show up.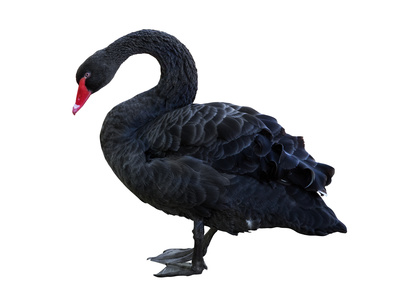 So…if you're able to borrow money (good debt) to acquire POSITIVE cash flow, you can use the positive cash flow from the good debt to pay down the debt (bad debt) which does NOT pay you. In this scenario, the answer is clear on if you should invest or pay off debt.
Of course, if YOU understand all that and your spouse doesn't, you could be 100% right on paper…and dead wrong in the relationship.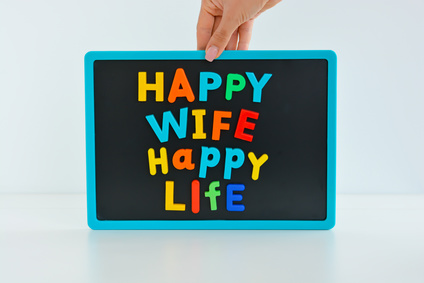 You have to decide what's most important.  Just remember:  Happy Wife = Happy Life.  Just sayin'….
If your wife is concerned about your financial affairs, that's a GREAT thing.  Consider it an opportunity to invest time studying together by attending seminars, reading books, meeting with advisors…even listening to amazing real estate investing broadcasts.
And until you find an amazing real estate investing broadcast, you can listen to The Real Estate Guys!
My tenant wants to buy my property.  Should I sell it?
Another great question!
Of course, whenever someone asks what they "should" do, we have to answer, "It depends".
Ultimately, you have to do what YOU think is best…for YOU.  And YOU figure that out by getting ideas and information…and then considering your options.
So here are some things to think about…
You have the property now.  If you didn't, would you buy it right now compared to whatever else is available for you to do with your time, equity and credit?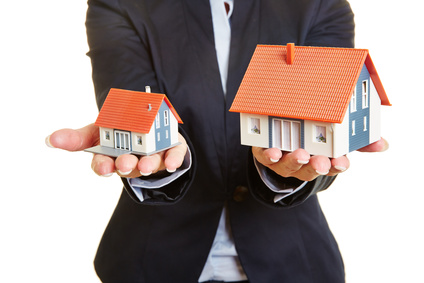 If not, then you probably want to strongly consider selling it.  Of course, you have to think about timing and tax considerations.
If you'd like to keep the property for now but would like to sell it later, it's likely you can make a deal with your tenant for a future purchase.
Maybe you want to time the realization of capital gain or need time to prepare for a 1031 tax deferred exchange.  Maybe the tenant needs some time to get their credit and cash lined up.
In any case, in most jurisdictions you modify your lease and provide your tenant with a future option to purchase.
You could also go with a protracted escrow, just be sure to consult with your tax advisor about when the tax law says you've actually "realized" the gain.
In the case of a lease option, your tenant might pay you an upfront fee and/or additional monthly payments as "option consideration".  You might get a bigger number if you're willing to credit some of it toward the purchase price.
There aren't any set rules or formulas…which is the fun and creative part of real estate.  Just decide what YOU want and are willing to do, and what the tenant wants and is willing to do.  Then work out a deal that makes you both happy.
What's the best way to transfer real estate from parents to children?
"Best" like "should" is always a dangerous question to answer.  After all, what's best for someone is probably what they should do.  But who knows best what's "best"?
You do…once you know what your options are.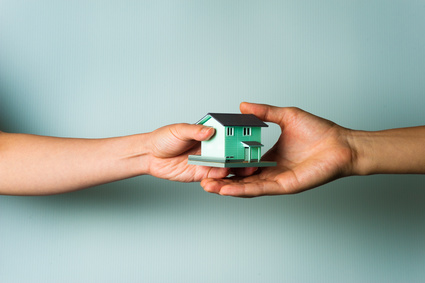 So when it comes to transferring real estate from parents to children, you need to think about what YOU are trying to accomplish.
Sometimes, it's about tax mitigation.  Sometimes you want to maintain control…even after you're no longer here.
Once you figure out what YOU want, then you'll want to consult with professional advisors who can help with the HOW to do it.
Typically, you'll want an estate planning attorney and a tax advisor.
The tools you have to work with include entities (trusts, LLCs, etc.), contracts (options, purchase and sale agreements), and state specific laws (forms of title).
Entities are useful for eliminating probate, managing estate taxes, and maintaining control about how the property and its income are used.
The key is to focus on what you're trying to accomplish.  Ask a lot of "what if?" questions until you've through a variety of potential outcomes.  Decide what you want to have happen in each scenario.  Write it all down.
Then go meet with your advisors and ask for ideas and strategies to create the outcomes you're after.  Many times, experienced advisors will have seen how other clients have structured themselves to accomplish similar objectives.  So you may get some ideas you hadn't even thought of.
After a reviewing all the ideas, options and expenses, we're guessing it will be clear to see what's "best" for you.
Where to find financing with a foreclosure on your record?
The lending landscape is littered with the walking wounded – folks who barely survived the Great Recession and whose credit reports are scarred with foreclosures, liens and other "derogatory" entries.
That's the bad news.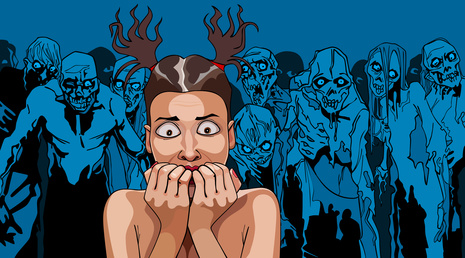 The good news is that more lending is opening up for these walking wounded.  The key is to get someone on your team who is knowledgeable about the ever-changing array of conventional and unconventional financing options.
Because there's a big population of folks with foreclosures on their records, there are specialty lenders who focus on serving their unique needs.
So job #1 is to find a competent mortgage broker experienced with working with investors.  Investigate non-government funding such as private lenders, community banks…even friends and family.
If you have consistent documented income, savings and a reasonable explanation for what happened, there are lenders out there who are willing to take a chance on you…if the collateral is good and the interest rate is right.
Even if you can't find ideal financing today, you may still want to buy a good property as long as you have a reasonable plan for fixing the financing later.
Remember, you buy the property once, but you can change the financing later.
So if you meet with your mortgage consultant and they tell you you're not lendable YET…then find out what YOU can do (in your control) to get there.  If the list and timeline seems reasonable, you may decide to accept less than perfect financing TEMPORARILY…with plan to replace it later when you qualify.
How to access home equity to invest?
At the risk of being redundant…again…one more time…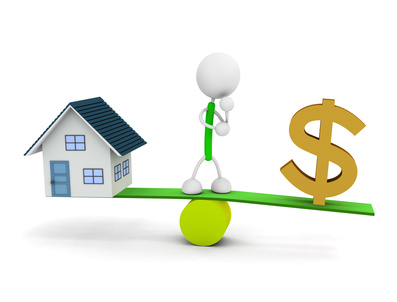 Get a mortgage pro on your team.  They can tell you what loans are available that YOU will qualify for.  And if the answer is "none", don't be dismayed.  You may find a private party lender who'd be willing to make the loan.
This of course assumes you wish to keep your home and just want to use the equity.  Otherwise, selling is the other obvious way to free up idle equity for investment.
Pre-2008, pulling equity out of Property A to investing in Property B (and C, and D, etc…) was popular because properties had equity and loans were readily available to extract the equity.
After the crash, those loans all went away.  So sad.
But they're BAAAACK.  Yay.
However, there were some valuable lessons learned by those of us who went through the equity apocalypse…
First, when it comes to your HOME…be conservative.  Make sure, you feel comfortable making the new payment in case any or all of the investments you make with your home equity…flop.
As long as you can make your payment, you're not homeless.  But if you can't sell the house to pay off the mortgage, you might be trapped for awhile.
Be careful not to borrow short and invest long.
If you access equity in your home, be sure you understand the terms of the loan.  At today's rates, we're fans of long term, fixed rate loans.
Fixed rate long term loans give you stability of interest expense and payment.  And you don't have too much risk that you'll end up stuck with an above market rate.  It's hard to imagine rates falling substantially from today's level.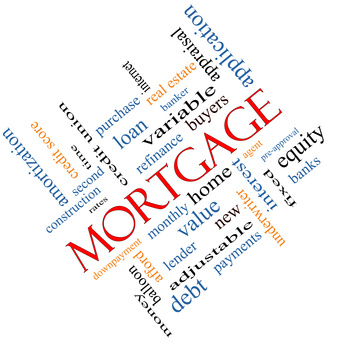 HELOCs (Home Equity Lines of Credit), ARM (Adjustable Rate Mortgages), balloons (i.e., 30 year amortization due in five) are all "short term" loans.  Meaning, the rates might adjust or the entire balance comes due in 5 years or less.
If you are SURE you can pay the loan back or handle the "worst case" scenario interest rate / payment adjustment, then MAYBE it's okay to use the proceeds to invest.
The DANGER comes when whatever you invested in is NOT liquid when the loan comes due…or isn't producing a high enough payment to cover the new payment after an interest rate re-set.
Now you may need to sell at a bad time.  Or you might not be able to sell at all.  Then you need to figure out how to pay off the loan or make the payment from other sources.
Again, avoid borrowing short to invest long.
Of course, if you're hesitant to use your home equity to invest with, you can always find other people who have money available to invest.  They put up the money (or most of it) and you put up the time to find and manage the deal to a profit.  Then you divvy it all up.  That's called syndication and we like it a lot.  You might like it too.
How to get started when properties are so expensive?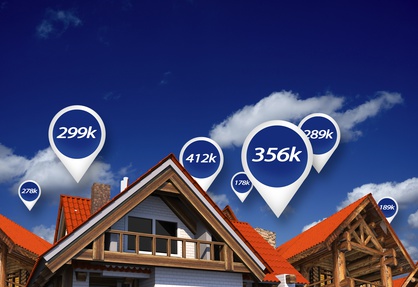 Another great question…
This listener makes $45,000 a year, has good credit and has been reading lots of books about investing.
BUT…he lives in Los Angeles and properties cost a fortune.  So he can't qualify for a big enough loan to buy anything in his area.
One solution…
"Live where you want to live, but invest where the numbers make sense." – Robert Helms
Sounds easy.  But how?
It's a big topic, but in short, pick a few markets you think would be good.  Research those markets and then build relationships there.  Your market team will help you find properties.
Again…sounds easy, but how?
Relationships.
In this case, take your book (and radio show!) knowledge and go to places where more experienced investors gather.  Ask intelligent questions.  Find out what other people are doing and why.
In a huge metro like Los Angeles, there are investment clubs, seminars and conferences you can attend.  But don't hesitate to travel to connect with the right people.  We do it all the time.
Once you've picked a few markets that look interesting, do some remote research.  Set news alerts.  Pay attention to the local economy.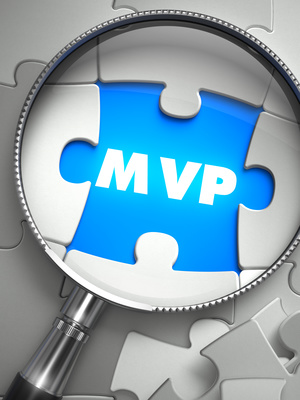 If it looks good, go there and start building a team.  And start with property management.
Property managers  usually aren't trying to sell you a property.  But they can tell you where the tenants are most plentiful.
Remember, your true mission as an income property investor is to accumulate tenants.  That's where the income comes from.  You buy the property to get the tenants and their income…at least a piece of it.
So your property manager is the MOST important member of your local team.
Lots of other great questions…so tune in as listeners Ask The Guys!
---
Listen on YouTube
Want More?
The Real Estate Guys™ radio show and podcast provides real estate investing news, education, training and resources that help real estate investors succeed.
It's been said, "The devil's in the details."  
This is certainly true when it comes to buying real estate…even unimproved real estate.  After all, there's so much that the naked and untrained eye just can't see, which is why property inspections are so important.
In this episode, we take a look at some of the myriad of property inspections available to help investors uncover hidden problems, avoid unexpected expenses and gain leverage in negotiations.
---
The Real Estate Guys™ radio show and podcast provides real estate investing news, education, training and resources that help real estate investors succeed.
---
Inspections are a very important part of real estate investing.
It's just smart to have a trained expert objectively evaluate the condition of all components of a property so you don't end up walking blindly into a costly repair or remediation.
In The Real Estate Guys™ radio show studio B unraveling the mystery of property inspections…
Your ace detective of discussion, Robert "Sherlock" Helms
His joker sidekick, Russell "Watson-of-a-Gun" Gray
Property inspections is a HUGE topic.  And because it's far too technical and time consuming to do a comprehensive explanation of all of the many inspections available, it's important to start out with some essential principles.
Property Inspections are Cheap Insurance
Every real estate transaction has a LONG list of various and sundry expenses.  In your zeal to reduce expenses and maximize profits, it's easy to skip an inspection or two.
Bad idea.
You only need to miss ONE major thing…or even a minor one…to see all that "savings" just disappear.
With that said…
Only Get Inspections on What You Plan to Keep
There's no point to paying for structural inspections on a structure you plan to tear down or a roof you plan to replace.  Duh.
Attend the Inspections if You Can
Even though you can and SHOULD read the inspection reports when you receive them, they'll mean a lot more if you're actually present when the inspection takes place.  This way, you can see things in person and ask questions in real time.
Hire QUALITY Inspectors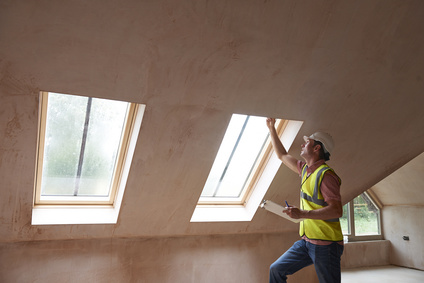 Like any profession, you'll find dedicated, competent, diligent providers.  And you'll find those who are lazy, incompetent and inexperienced.
Take a guess which one's cheaper.  Take another guess about which one costs more.  Now guess which ones you should hire.
Duh.
Inspect the Visible and the Invisible
Even novice investors can understand inspecting the roof and physical structure.  But don't forget things like title…and sometimes the soil.
Sometimes there are things lurking underground or behind the walls, which are literally toxic…and VERY expensive to fix.
Sometimes there are easements and restrictions which can affect your plans…and the value.
Use Protection
Using professional representation can be a great way to have another set of experienced eyes looking over everything.
Sometimes investors try to "save" commissions (which are paid by the seller anyway) by representing themselves or using a friend or family member who happens to have a real estate license, but no substantial relevant experience.
We think it's just smart to use a real estate agent who is experienced in the type of property you are buying.  Someone who's been involved in many similar transactions will often think of things you won't.  And they'll have a better idea about what kind of concessions are reasonable in a given market when something is discovered which necessitates a renegotiation ("re-trade").
Order Your Inspections
For newbie investors, a property can seem like a complex creature.  In reality, a property is a whole lot less complex than your car or body.
A piece of dirt with a physical structure on it is simply an assembled combination of easy to understand components.  The idea of property inspections is simply to discover the actual condition of each of these components.
So think about it from the ground up…
The dirt – title report, environmental report (usually commercial)
The infrastructure – sewer, septic
The structure – foundation, structure (termite), electrical, appliances, HVAC, plumbing, roof
Structural toxins – lead (paint), asbestos (ceiling, insulation), mold
Remember…Knowledge is Power
An accurate assessment of the property's condition is essential to putting together a budget for Cap Ex (capital expenditures, i.e., initial fix up) and operating budget (reserves, contingency).
But in cases where defects aren't known or properly disclosed by the seller and therefore not built into the pricing, your property inspections provide some leverage in renegotiating the deal.
The idea is that the price offered was offered based on what was known about the property.  When something major comes up, it's reasonable to ask for adjustments.  It doesn't mean you'll get them, but you definitely won't if you don't ask.
With that said…
Don't Major in the Minors
No one buying a "used" property should expect it to be perfect.  There will be a certain amount of wear and tear…aka deferred maintenance.
So when you craft your offer, you should already have that built into your price.
And if you find something in your inspections which you didn't expect, you need to decide if it's worth potentially blowing the deal up over.  That is, you should ask yourself, "If the seller refuses to fix this, then am I willing to walk away?"
If not, then think twice about asking for a concession.  ESPECIALLY if the market is red-hot and the seller's holding back up offers.
Avoid Seller Surprises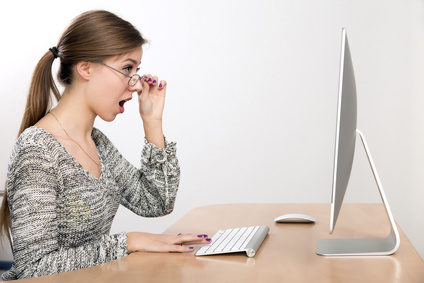 Up to now, we've focused on this whole issue from the BUYER's perspective.  But what about the SELLER?
We think it's smart for a seller to order up most of the major inspections BEFORE putting the property on the market.  This way, you know what the buyer is likely to find.  And you can price your property accordingly or budget for concessions you'll need to make in a re-trade (re-negotiation).
Sure, this adds some extra expense.  And the buyer's probably going to want to order their own inspections anyway.  So why bother?
First, as noted, this allows you to price your offer and/or adjust your own expectations for net cash.  No point making big plans for an amount of net proceeds you're not going to get.
Also, if the buyer's inspections show more problems than your inspections, you'll already have a second opinion.
Plus, having the inspections sets a professional and honest tone for the transaction.  It builds trust versus suspicion.  This good will is very handy for any back and forth that might occur during the transaction.
Do Ask, Do Tell
Keep in mind that once you know about something "material", as a seller in virtually all jurisdictions (in the U.S.), you're required to disclose.  Omitting a material fact is akin to misrepresentation.
Now if you're a sneaky character, you may think it better NOT to know, so you're under no obligation to disclose.  After all, you can only disclose things you know…or where the law deems that you have SHOULD know.
BUT…if the buyer is going to order inspections and find things out, they'll probably tell you when they start bargaining.  So you're probably going to find out anyway.  And then if the first offer falls apart, you'll have to disclose to every subsequent buyer anyway.
So we think it just makes sense to find out early, correct what makes sense BEFORE you market the property, price your property appropriately for its true condition, then disclose everything.
Ghosts of Transactions Past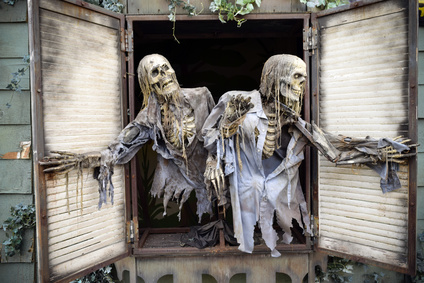 Even if you "get away" with selling a property with a major undisclosed problem, a duped and angry buyer may decide you cheated him…and come back to unwind the transaction or sue for damages.  Who needs that?
Worse, if you're active in the market, you don't want to be known as "that" guy…the one who tries to cheat buyers.
It Pays to Be a Pro
We think it's better to be a pro.  So whether buying or selling, be sure you get quality property inspections from qualified providers, and use them to negotiate a deal that is fair to both sides.  You may pay a little more or net a little less, but you'll sleep better at night…and you'll build a better reputation.
Plus, when word gets out that you're a straight shooter, market participants may give you preference when it comes to bringing you deals or buying your inventory.  And that can be worth a LOT.
---
Listen Now:
The Real Estate Guys™ radio show and podcast provides real estate investing news, education, training and resources that help real estate investors succeed.
What is the Fed? Friend or foe? Love it or hate it, the Federal Reserve of the United States is arguably the most powerful financial force on earth. 
Fed policies affect interest rates, prices and credit…not just in the United States, but around the world. Ben Bernanke and Ron Paul have two very different answers to the question, "what is the Fed?".
Former Fed chair Ben Bernanke has been touring the country promoting his memoir The Courage to Act.  Co-host Russell Gray stopped by a San Francisco Commonwealth Club meeting where Bernanke was speaking…just to hear what Big Ben had to say for himself.
Meanwhile, host Robert Helms sat in on a Simon Black Sovereign Man conference featuring long-time Fed critic, ex-congressman and multi-time Presidential candidate Ron Paul.
Then we sat down with the microphones and chatted about what we heard and how it relates to real estate investors.
---
The Real Estate Guys™ radio show and podcast provides real estate investing news, education, training and resources that help real estate investors succeed.
---
In the studio to reflect on the very valid, but polar opposite views of Ben Bernanke and Ron Paul on the Federal Reserve…
Your very valid host, Robert Helms
His in-need-of-validation co-host, Russell Gray
Long time listeners know we aren't raving fans of the Federal Reserve system.  So we confess that right up front. We're a bit biased when it comes to answering the question, "what is the Fed"?
With that said, we're huge believers in "getting a 360" when it comes to studying any topic…and especially one as important as the Fed.  In fact, in our Recommended Reading bookstore, we feature several books on what is the Fed.
Some, like G. Edward Griffin's iconic Creature from Jekyll Island, view the Fed as a nefarious creation of elite collectivists intent on world domination.  Scary stuff, if true.
Others, like David Wessel's In Fed We Trust, heap kudos on the Fed…and Ben Bernanke in particular…for saving the global financial system with bold action in 2008.
Obviously Mr. Bernanke concurs…as he named his memoirs, The Courage to Act.
What is the Fed?
That's a loaded question in itself.  The standing joke is that the Federal Reserve Bank is not federal (i.e., it's not a governmental agency, but rather a private company), is not a bank, and it has no reserves.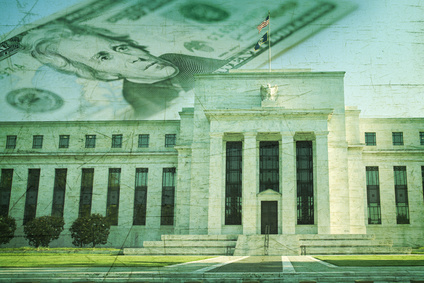 But for sake of this discussion, suffice it to say that the Federal Reserve Bank is the United States' central bank.
The Fed issues the currency (those green pieces of paper with pictures of famous dead politicians on them)…called Federal Reserve Notes (FRNs).  You probably refer to them as "dollars", but that's technically incorrect.
Of course, that opens up a HUGE can of worms about the difference between currency (FRNs) and money (dollars – which used to be specific amount of silver and gold).  But we won't go there….at least not today.
So as you can see, right out of the gate … "what is the Fed?" is complicated topic.  But it's one worth studying when you consider what Henry Ford (the guy who created the Ford Motor Company) said…
"It is perhaps well enough that the people of the nation do not know or understand our banking and monetary system, for if they did I believe there would be a revolution before tomorrow morning." – Henry Ford
Why would he say that?
Well, since Mr. Ford is no longer with us, we can only speculate.  But the gist of the comment is plainly understood.
Obviously, he felt the citizens would not be happy if they knew how money and banking worked.
And that's exactly what Ron Paul thinks.
Ron Paul has been an outspoken critic of the Federal Reserve for the four decades he served in Congress.
He wants the Fed audited.  He wants the Fed more transparent.  He wants the Fed accountable.
Ron Paul wants the Fed ABOLISHED.
Yet other people are convinced the Fed is an essential part of the U.S. financial system.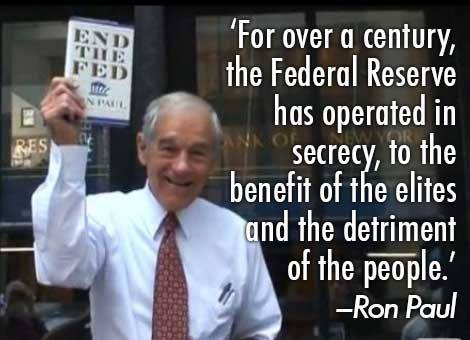 The Fed is the Bank to the Banks
If you've ever seen the movies It's a Wonderful Life or Mary Poppins, you've seen a run on the bank.
This is when depositors come wanting their money back, but the bank doesn't have it.
That's because the banking system business model is fundamentally flawed.  A bank borrows short by paying you interest…at least they used to…on your demand deposits.  The means you can pull the money out any time you want…as in "short" notice.  They, they lend long…like a 5 year car loan or a 30 year mortgage.
So the amount of actual cash on hand is very low compared to potential demands on cash (withdrawals).  The number is something less than 5%.
No wonder they run out of money!
The idea of a Central Bank (like the Fed), is to give the banks somewhere to go when they run out of money.  It's like a payday loan for banks.
So when a bank doesn't have enough money to satisfy customer withdrawals, they can go to the Fed and borrow.  Later, when they get some money in from new deposits or loan payments, they can pay it back.
Obviously, we're WAY over-simplifying this.  But that's the basic model.
The Fed Creates the Currency Out of Thin Air
So where does the Fed get the money to lend?
It prints it.
Bet you wish YOU could do that.  But you can't.  So don't try.  It won't end well.
When Panic Strikes…
When the 2008 Financial Crisis struck, financial markets froze up.  It's a long convoluted story, and if you're super interested, then you're a sickie like Russ, and you'll enjoy plowing through ALL of the books in the Banking and Economics section of the bookstore.
The short of it is that major banks, insurance companies and investment houses all ran out of money…at the same time.
How could that happen?
Leverage.
Wall Street created trillions of dollars of faux financial assets called "derivatives".  Basically it's debt secured by debt secured by debt secured by debt.  Get it?
Even though there were BILLIONS of dollars in the financial system, they were holding up MANY TRILLIONS of dollars of debt.
And when the sub-crime…oops…sub-prime…crisis hit, some of that debt went bad.
Normally, that's not a big deal.  Which is probably why Ben Bernanke assured the world the sub-prime contagion wouldn't spread.
Famous last words.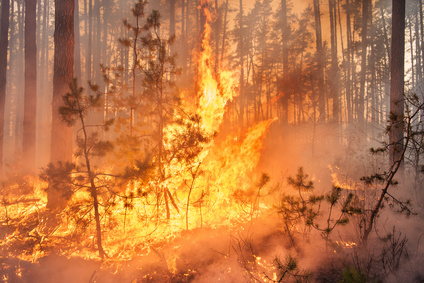 In fact, it spread like wild fire.
That's because when the sub-prime debt went bad, it set off a daisy chain reaction of ALL the derivatives (debt secured by debt secured by debt secured by debt…secured by sub-prime mortgages).
And each layer had a margin call.  So when the sub-prime loan went bad, the value dropped relative the derivatives backed by it, so the bank that pledged it as collateral got a margin call.
That means they need to put up cash.  Except they didn't have enough.
So they tried to sell some of the derivatives they had to raise cash.  But no one wanted to buy them.  Seems the word on the Street was the paper (debt) was bad.
Now, in a "no bid" environment, prices were in free fall.  Margin calls were everywhere.  More and more derivatives were hitting the market with no bid…leading to more margin calls, defaults and widespread panic.
Ben Bernanke to the Rescue
It's a big long story…but the short of it is this:  Ben Bernanke printed over $4 trillion dollars and started buying up all the bad debt.
The Fed put a "bid" under the market to stop the margin calls.
Then they made huge emergency loans to private businesses.  Like the $80 billion loan that saved AIG Insurance.
They allowed Goldman Sachs and other investment banks they liked (then Secretary of the Treasury Henry Paulson was the former CEO of Goldman Sachs) to become deposit banks so the FDIC fund could be raided…oops…used to save them.
Lehman Brothers wasn't smart enough to get their CEO into Treasury, so Lehman went bust.
So Ben Bernanke had the courage to act.  And according to people like David Wessel, Richard Duncan and Bernanke himself…Ben's bold action saved the financial system.
Good job.
Who Broke the Financial System?
Ron Paul, Peter Schiff and other critics of the Federal Reserve System claim that the entire problem was originally caused by Federal Reserve activity in the years and decades leading up to the financial crisis.
You can (and should) read more about that in Peter Schiff's books, Crash Proof 2.0 and The Real Crash.
Who Cares?
Hopefully, when it comes to understanding, "what is the Fed", YOU do.  After all, the Fed's decisions impact every aspect of the economy including interest rates, employment, wages, cost of materials, availability of credit and more.  All those things directly affect you, your tenants, the value of your savings, and the price of your properties.
But we make distinction between politics and investing.
We have an opinion about how things SHOULD be.  Sadly for us, things aren't that way.  You may have your own opinion and you may agree or disagree with us.
That's okay. It's what makes the world go around.
But when it comes to investing, whether we like the Fed or not, and whether or not we agree with the Fed, politicians or each other…what matters is making sure we understand what is the Fed and what's happening so we can try to anticipate likely outcomes and position our portfolios to roll with the flow.
Will there be inflation or deflation?  Will interest rates rise or fall?  Will employment improve or weaken?  And on and on and on…
The Elephant in the Room
So just like being locked in a room with a huge elephant which could EASILY CRUSH YOU…
So, what is the Fed? It doesn't matter if you think the Fed is evil and is trying to destroy you…or if the Fed is just a big, lumbering oaf…
If you're on the wrong end of it, you get CRUSHED.
So pay attention to the Fed.  Try to see if from all angles.  And when it moves, make your adjustments to make sure you're safely positioned.
---
Listen Now: 
The Real Estate Guys™ radio show and podcast provides real estate investing news, education, training and resources that help real estate investors succeed.
Equity happens…but sometimes other "stuff" happens on the road to real estate riches.
Fortunately, we can (and should) learn from bad experiences.  Even better, we can learn from OTHER people's bad experiences.  And that's why we broadcast Halloween Horror Stories every year!
---
The Real Estate Guys™ radio show and podcast provides real estate investing news, education, training and resources that help real estate investors succeed.
---
Halloween Horror Stories – Lessons Learned When Things Go Bad
Problems are a normal part of life.  And sometimes the harder you push yourself to succeed, the more problems you experience.
So if you're experiencing something less than smooth sailing in your real estate investing career, don't be dismayed.  As you're about to discover, you're in good company.
In the conversation crypt for this episode of The Real Estate Guys™ Halloween Horror Stories:
Your horribly talented host, Robert Helms
His cryptic co-host, Russell Gray
The Real Asset Investor, Dave Zook
Global Diversified Partners founder, Danny Kalenov
Real estate investor and loyal listener, Casey Thom
Real estate investor and loyal listener, Nick Jensen
Attorney and regular contributor, Mauricio Rauld
Real estate developer and regular contributor, Beth Clifford
What Lurks Beneath…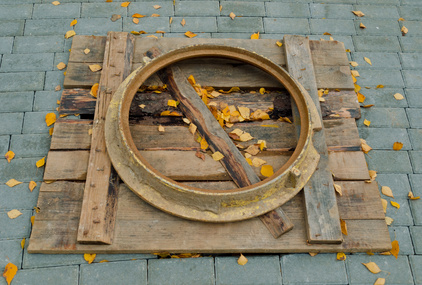 In this segment, Dave Zook recounts a crappy experience he had when a guy fell into a sewer on one of his properties.
Dave found out that while it can SEEM like a nice benefit to not have to pay for certain municipal services…like city sewer…it also means you have FULL responsibility for maintaining them.  Or cleaning up when something messy happens.
So even though you may not have a choice on any given property, it's important to set up your budget and reserve contingencies to account for the responsibility.
It's also a good idea to make sure your insurance policies actually cover ALL the risks you're exposed to.
Deep Into the Red…
Danny Kalenov goes back in time to one of his very first real estate investing decisions.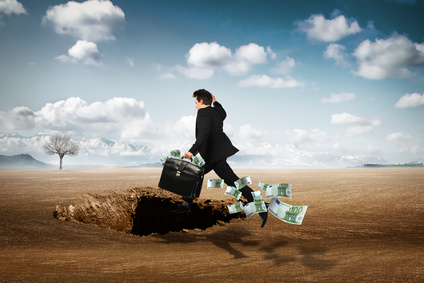 Danny was living and working in Southern California at the time.  And he just couldn't find affordable investment properties where the numbers made sense.
So, he and his wife jumped on a plane, flew to Texas, found a local broker and bought two "great deals".
Then he perused the local ads, found a property manager, signed the papers, turned over the keys and flew back to California.
That was easy.
Not.
Turns out the properties got rented out to a demographic…call them "college students"….who didn't take good care of the property.  In fact, they trashed it.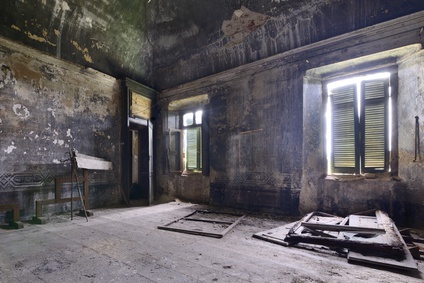 And without a clear personal investment philosophy and solid local team to help guide the initial investment decisions…and now the corrective decisions…Danny opted for the better part of valor and dumped the properties at a loss.
But it wasn't a complete loss.  And that's because he ended up listening to The Real Estate Guys™ radio show…and he learned a better way to approach the challenge of out of area investing.
First, start with your personal investment philosophy.  Understand WHY you want to invest and WHAT you are willing to do (or not do).
Then think about HOW you need your investment to perform.
Then pick a market WHERE the kinds of properties, economic factors and demographics exist that are most likely to produce the financial result you're after.
Next, decide WHO you need on your local team and invest time to build a good working relationship.  What do they need to be successful?  How can you help each other?
Have your team help you learn the sub-markets better and then to pick out a property which is most likely to do what you want it to do.
Of course, if your team (led by your property manager) has input on the property, you're more likely to get one that will do better.
The bottom line is:  spend at least as much time getting good at researching and interviewing team members as you do running around looking at "deals".
Fire Sale Fourplex…
Sometimes when you're looking for affordable properties with good cash flows, you'll find yourself in rougher areas.
In this segment, Casey Thom tells us about a four-plex he bought…right next to a crack house.
Fortunately (just kidding) the crack house burned down.  But unfortunately, the fire jumped to Casey's property and destroyed it as well.
The owner of the crack house didn't carry insurance…or enough of it.  So that property didn't get repaired.
Casey was smart enough to have insurance, including the VERY important "Loss of Income" rider, which pays the scheduled rent to the owner (you!) even though your property is empty while being repaired.
Lots of first time landlords don't even know to ask for the Loss of Income rider. So while the property gets repaired, the owner has to come out of pocket to pay the mortgage payment and expenses.  That's bad.
Lesson:  Be sure to work closely with an EXPERIENCED rental property insurance agent to be sure you're covered for the real world risks you're facing.
The Incredible Shrinking Lot…
Investor Nick Jensen thought he'd executed the perfect pizza strategy.  That's the one where you buy a whole pizza and then sell individual slices for a profit.  Then you end up with either a cash profit, equity in any remaining "slices", or some combination thereof.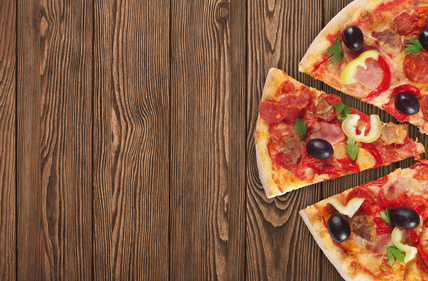 In this case, Nick bought approximately (key word…"approximately") 3 acres with a trailer home on it.  As you might imagine, it was the land which was interesting.  The trailer home just happened to be there.
So Nick decided to sell off 2 acres to a new buyer.  Nick planned to use the proceeds to get rid of the trailer home and build something better.
BUT…what Nick didn't do was make SURE he ended up with at LEAST one FULL acre.
Because as it turns out, the local zoning ordinances only permit a new building on a MINIMUM one acre lot.  Oops.
And as you might imagine, the potential to buy back a sliver of land from one of the other two one acre buyers is slim.
So now, Nick has a slightly less than one acre property, with slightly less than desirable trailer home on it, and…a very valuable lesson.
Note to self:  Don't ever ASSUME anything that's important…like the ability to build a home on lot…or the size of the remaining lot…without VERIFYING the facts FIRST.
Mystery Mailbox Mayhem…
As long time listeners will know, way back in 2012 when the JOBS Act was passed, attorney Mauricio Rauld pointed out a small provision in the bill that had HUGE potential.
In short, Congress was lowering the barriers between Main Street money and Main Street opportunity by allowing purveyors of non-public (private) offerings to advertise directly to the general public.
Until then, the public was only being offered publicly registered securities.  Private deals were all reserved for insiders, friends and family.  In fact, the prior law said that anyone offering a private deal to someone had to have a PRE-EXISTING relationship.
Later, (and it seemed like MUCH later) in September 2013, the Securities and Exchange Commission (SEC) finally released the first phase of regulations.  But they only allowed advertising for private placements to be directed at accredited investors.  So the little investors are still locked out.
We put together a free report on this topic, which is available here.
(UPDATE:  On October 31, 2015 the Wall Street Journal reported that the SEC released updated regulations permitting promotion to NON-ACCREDITED investors.  This is GOOD news for anyone wanting to raise money to do bigger deals…and for all the little investors who'd like to get in on bigger deals).
Meanwhile, Mauricio had a client who got excited about using the freedom under the new law to promote for investors.
So she a organized a presentation and bought a list of accredited investors to send invitations to.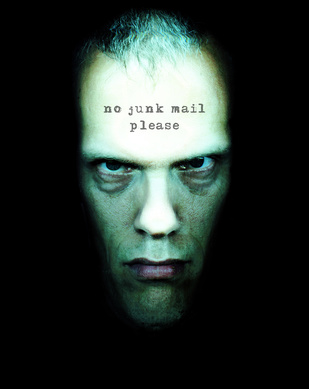 Apparently, one of the recipients didn't like the invite.  So rather than simply throw it in the trash and ignore it…or contact Mauricio's client and asked to be removed from the list…this person decided to contact the state security regulator and file a complaint.
Nice.
And then the regulator decides to go "under cover", poses as a prospective investor and requests information about the investment offering.
Now you may not know (which is why we have Mauricio on our faculty for our Secrets of Successful Syndication seminar)…but when you put together an offering that is claiming an exemption from public registration, you need to make a filing with the state regulator.
But you aren't required to do it before you make the offering. It just needs to be done within 15 days of accepting your first investor.
(Note:  We're not attorneys.  This is just a blog about a radio show.  So before you actually do anything, we STRONGLY recommend you work with your own attorney to be clear about the regulations surrounding your particular situation).
In this case, Mauricio's client hadn't filed yet.  So when the regulator checked, they was no filing.  Keep in mind, there was no legal requirement to have filed at this point.  So Mauricio's client had done nothing wrong.
But that didn't matter to the regulator.  And rather than simply pick up the phone and ask whether any investments had been accepted (they hadn't), the regulator simply fired off a "Cease and Desist" order and freaked out this poor entrepreneur.
The good news is the offering was compliant and it all went away with a few responses by counsel.
The lesson?  It's probably safer to simply file your exemption BEFORE you do any public promotion.  Because you never know who will be looking at your offering…or how they will react.
Out of Control…
Real estate developer Beth Clifford was working on an in-fill project in Washington DC.
The project itself was a very unique product and Beth thought she could get a higher price if prospective buyers actually saw the finished product…instead of buying from an artist's rendition.
So rather than generate cash flow from pre-sales, Beth took advantage of cheap debt, and borrowed money to fund current cash needs.  After all, the math said the premium of selling a tangible finished product was cheaper than the interest on the loan.
Of course, when debt is involved, it's really important to hit time lines…because the loan payment creates a drain on available cash.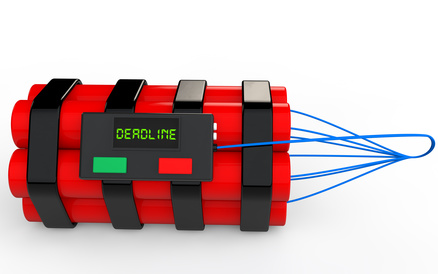 So the project is cruising along, the structure is completed and nearly ready to be furnished, and everything's looking good, until…
An arsonist decides it would be a good idea to break into the property and set it on fire.
As you might guess, this introduced some delays and cash flow problems into the plan.  Yikes!
Fortunately, Beth's insurance company stepped up big and quickly got the rebuild funded.
Meanwhile, Beth decided to turn the situation into a public relations opportunity.  So she organized a barbecue fund raiser to honor all the fire and police who helped her.  She invited all the local people, who then saw her project and her concern for the community.
Sometimes there are things you just can't control.
But by having contingency funds in your budget, good quality insurance that will actually pay instead of fight with you, and a creative mind which allows you to see how to take something negative you can't control, you can turn a bad situation into something positive.
Do YOU have a Halloween Horror Story?  Let us know!
Click here to go to our Feedback page.  Tell us what happened, how it turned out and what you learned.  Who knows?  Maybe YOU will end up featured on a future edition of Halloween Horror Stories!
The future of money, inflation, and deflation are just a few of the recent questions topics we've received from you, our listeners. So many great questions piled up in our email grab bag, Walter could barely carry them into the studio.  Of course, Walter's got those skinny little bird legs… So, let's dive into your questions on real estate markets, condos, deflation, the future of money and how it affects you as an investor.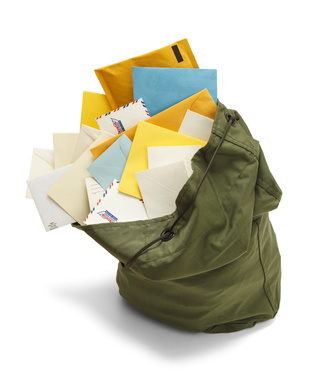 In the studio behind the silver microphones of The Real Estate Guys™ radio show:
Your intrepid educator and host, Robert Helms
His inept communicator and co-host, Russell Gray
The ageless Godfather of Real Estate, Bob Helms
Choosing a Good Real Estate Market
It's no secret that real estate prices have risen in many markets.  And because of this, investors are looking for places where properties are more affordable.
Long time listeners know we think all things being equal…affordable markets will be a safer place to be in the next decade or so.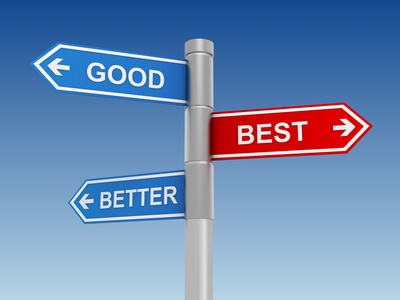 BUT…all things aren't equal in all markets.
So when a young listener asks our opinion of Detroit as a real estate investment market, we had to take a step back and discuss what makes one market preferable to another.
After all, "good" has to be answered in the context of, "Compared to what?"
So tip #1 is…pick at least two markets to compare.  Not seventeen.  Just two or three.
Next, look for economic drivers.
What makes that market tick economically?  There should be several things.  If there aren't, then you need to move on.
Look at population and migration trends.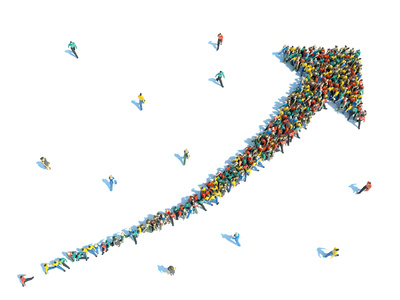 More people equals more demand for real estate.  Growing population and people moving in means upward pressure on rents and prices….and vice versa.
Look at infrastructure.
Schools, transportation, healthcare and retail are biggies.  The more and better of these essential "bones" that exist in a market, the more likely people and businesses will want to move there…or stay.
Consider the financial health of the government.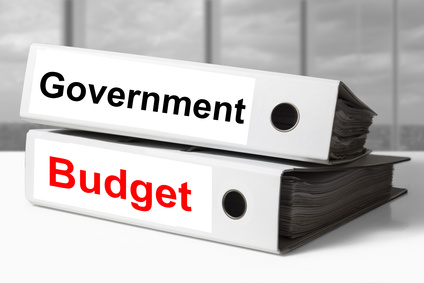 Is it able to provide essential services, improve infrastructure and maintain an environment conducive to economic growth?
A municipality that can't afford to pay its police or maintain its roads, parks, etc…is likely to impose higher taxes now or in the future.  That chases away businesses and people.
You get the idea.
Of course, with that said, because of the inherent inefficiencies in trading real estate, it's always possible to find a deal that makes sense.
We just think fighting the local market trends isn't worth it.  As much as a hassle as investing out of area is, it's easier than swimming upstream against a declining market.
"Live where you want to live, but invest where the numbers make sense." – Robert Helms
Condo Conundrum
Another listener is considering investing in a residential condominium.  Like any product type, there are pros and cons.
One of the positives about condos is they tend to be more affordable than single-family homes.  So you potentially get more bang for your investment buck.
You also have the power of the group.  Depending on the size and configuration of a complex, you can have common amenities like a pool, fitness center, tennis courts, green areas, etc.
These are things many tenants would find attractive, but the costs are shared by all owners.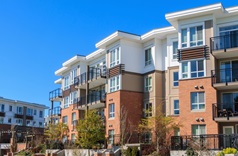 On the downside, there are some things every condo investor should be aware of.
First and foremost is the financial condition of the Homeowner's Association or HOA.
If the HOA isn't collecting its membership dues or not collecting enough, then all those fancy amenities fall into disrepair.  Or worse, essential things like roofs, driveways and landscaping can deteriorate.
When these major expenses come up and the condo association can't pay the bill, the owners could end up getting a "special assessment", which is essentially a cash call.
And if you don't pay, the HOA can place a lien on your property, impeding your ability to sell the property…or worse, the HOA can initiate a foreclosure to satisfy its lien. Yikes!
Also, on the subject of HOA's…
Be sure to look over the HOA's meeting minutes to see if any major issues of concern are being discussed.  If there's trouble brewing, you probably want to know about it BEFORE you buy.  You can't expect that the seller or the seller's agent have read them…much less disclosed anything problematic.  Check it yourself.
It's also important to pay attention to the percentage of renters in any given complex.
That's because when the percentage gets too high, the condo becomes "unwarrantable".  This is lending lingo for saying that conventional lenders won't loan on it.
Now you might not care when you buy or own, but when you get ready to sell, if your potential buyers can't get a loan, it limits your options for getting out.  This means a lower price…if you can sell it at all.
So it's certainly possible to make money in residential condo investing…and many people do…it's very important to do your homework BEFORE you pull the trigger.
Inflation or Deflation?
We got a great question from a long term listener wants to, know, "Is inflation or deflation coming?"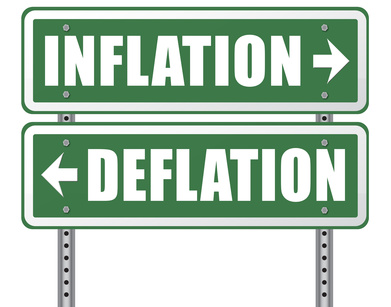 The short answer is yes.  In fact, they're both already here.
The bigger answer is more complicated, but worth delving into because it's very relevant to real estate investors.
Inflation and deflation affect everything from interest rates, to wages and rents, to property values...and more.
In an effort to keep it simple, we get inside what causes prices to rise or fall.
The factors which drive prices UP include appreciation, leverage and inflation.  And they are all different.
Factors driving prices down are the inverse:  depreciation, de-leverage and deflation.
Here are the quick definitions:
Appreciation is when more demand is out weighing supply.  Depreciation is when supply is out weighting demand.
Remember, an economy is just one big auction with bidders and sellers.  The more people who "appreciate" an item and bid for it…especially against a static or shrinking supply…the higher the price will rise.
Of course, if supply increases relative to demand, the sellers lower the price to attract buyers, and prices fall.
It's true for stocks, houses, labor, commodities and pretty much everything.
But there's more…
Inside "demand" is "capacity to pay".  After all, if you can't afford something, it doesn't matter how much you demand it.
This is where "leverage" comes in.  And leverage dramatically affects "capacity to pay".
When people who want something they can't afford today with the money they already have, financing allows them to bring future earnings into the present.  Those funds are used to bid UP the price.
A big part of the explosive rise in the cost of college has come from the explosion in student debt.  A lot of money from the future came into the present and bid up the cost of college.
The same thing happened in housing over the decades following the Depression.
If you can find someone really old, ask them about home loans in the 40's.  They were maybe 5 or 10 years.  Today, they're 30 years.  In Japan, they can be 100 years!
That's a lot of future money (leverage) coming into the present to bid up prices.
Of course, when people can no longer afford to go into debt…or are unwilling to…then all that purchasing power goes away.
And LESS leverage means downward pressure on prices.
The third component of price change is the supply of currency (not debt, just cash) that is in circulation.
The MORE money being circulated, the more can be used to purchase things.
And if the amount of things doesn't change, the net result is it costs MORE to buy the SAME things.  This is inflation.
Of course, the reverse is true.  But since the central banks control the printing presses and are committed to INFLATION, the probability of true deflation is unlikely.
But that doesn't mean prices won't fall. Just take a look at oil.
Because the SUPPLY of oil exploded with the fracking industry, while the DEMAND for oil didn't grow as quickly, the price of oil dropped.
Meanwhile, because the DEMAND for properties to rent has grown (U.S. home ownership is at the lowest level since 1967) relative to SUPPLY of units available to rent (builders haven't added as many new units as there are people wanting them)...rents have gone UP.
So for those who call rising prices "inflation" and falling prices "deflation", BOTH are happening at the same time.
Of course, now you know there's a lot more to rising and falling prices than just inflation and deflation.
The art is to look at anything you're investing in and ask how ALL the factors are most likely to affect it.  And then invest accordingly.
Yes, we wish it was simpler too.  But it is what it is…which is why we study all the time.
Could the Yuan replace the Dollar? How would that impact the future of money?
Another topic we study is currency and the future of money.
Because most of the world transacts most of its business in…or based on…the dollar, we pay attention to it.
Lately, China's been making moves to push its currency (the yuan or renminbi) to be on par with the U.S. dollar, the British pound and the Japanese yen.
The head of the International Monetary Fund has already publicly stated it's not a question of if, but a matter of when this will happen.
One listener wonders what to make of all this.
Join the crowd.  We spend quite a bit of time contemplating this very thing.  In fact, one of the major discussion topics on our next Investor Summit at Sea™ will be "The Future of Money".
At this stage, the trend for the demand of the dollar as a currency (medium of exchange) is actually going down.
At the same time, the supply of dollars has gone up…thanks to trillions of dollars injected into the economic system through multiple doses of quantitative easing by the Fed.
Based on that alone, you'd think the value of the dollar would FALL.  After all, less demand and more supply means a falling price.
So then WHY has the dollar been so strong? And how will that impact the future of money?
Because people are using it not just as a currency, but as a store of value.  So while demand for the dollar as a currency has fallen, demand as a store of value (a safe haven) has increased.
So back to the listener's question…what happens if the yuan becomes a reserve currency?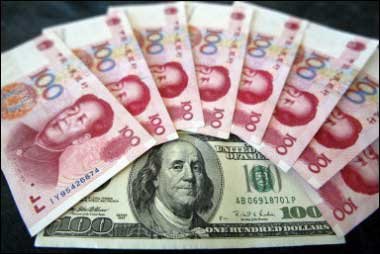 If the yuan becomes a reserve currency, it legitimizes its role not just as a medium of exchange, but also as a store of value.
And if China backs the yuan…even partially…by gold (in addition to its substantial reserves and robust manufacturing economy)…it's conceivable that many investors would dump dollars and buy yuan.
Consider that Britain is issuing the world's first yuan denominated bonds.  It's just a clue that the yuan is moving ever closer to becoming a serious player on the world stage.
So if demand for the dollar falls against the backdrop of the trillions printed in the wake of the 2008 financial crisis, then the value of the dollar could fall SUBSTANTIALLY.
Worse for dollar holders, is that once the world begins to lose faith in the dollar as a store of value, the rush for the exits begins.  And this exacerbates the fall of the dollar.  It's an ugly downward spiral.
What does that mean to you as a Main Street real estate investor?
The first and most likely impact will be a rapid rise in interest rates and in the dollar denominated value of anything real.
If you own real assets, like real estate and precious metals, then you'll preserve your relative position.
The dollar value of those things will go up, but it won't mean anything because the dollars won't be worth as much.
It's like that $50,000 3 bedroom house from 1970 that's now worth $500,000.
The house didn't get bigger or more useful.  The dollar just fell, so now it takes more of them to buy the same real value.
But even though you aren't richer in real terms, you're better off than if you didn't own the house.  So owning anything real when a currency is losing value is a safer place to be.
Next, if you've used low fixed rate financing, as interest rates rise, you're not affected.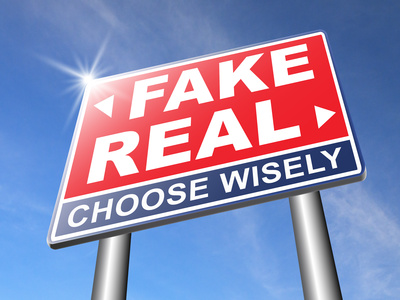 In fact, you have a competitive edge because anyone trying to buy when interest rates are high will have to charge much higher rents in order to cover their costs.
So you can offer low relative prices to your tenants in a time of economic weakness and still be positive cash flow.
Your tenants will probably be very grateful and loyal, so you'll have less vacancy and less hassles.
All this to say…the more you understand what's happening, why it's happening, how it affects you and what you can do about it…the less scary all of these changes are.
Because change is coming whether you're ready or not…and whether you do anything or not.  Obviously, it's probably a good idea to pay attention and take appropriate action.
We'll be here watching, reporting and commenting on the future of money and other topic.  So stay tuned to The Real Estate Guys™ radio show.  And if you really want to compress your learning curve, take the big leap and join us on our next Investor Summit at Sea™.
Meanwhile, listen into this enlightening edition of Ask The Guys!
Listen Now: 
The Real Estate Guys™ radio show and podcast provides real estate investing news, education, training and resources that help real estate investors succeed.
"Rock star" is a term commonly used to describe HUGE success in any field of endeavor.
Maybe YOU are dreaming of being a real estate rock star some day!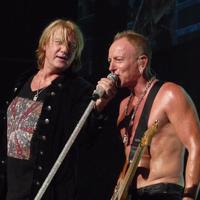 So we thought it would be fun (and instructive!) to sit down with a real life rock star…and see how someone goes from obscurity to super-stardom in their chosen field.
Of course, we didn't want some random one-hit wonder…though we're sure there'd be lots of lessons there too.
Instead we found someone who's achieved both huge and ENDURING success.
Rockin' this edition of The Real Estate Guys™ radio show:
Your rock star radio host, Robert Helms
His roadie co-host, Russell Gray
Lead guitarist for mega-band Def Leppard, Phil Collen
Now right out of the gate, you may wonder WHY we're interviewing a musician for a real estate investing program.

And if you're part of our younger demographic, you may not even know that Def Leppard is one of the greatest selling rock bands in history.
Formed in 1977, Def Leppard has sold more than 100 MILLION albums worldwide.
According to Wikipedia…
Def Leppard is one of only five rock bands with two original studio albums selling over 10 million copies in the U.S.
The band is ranked No. 31 in VH1's "100 Greatest Artists of Hard Rock"
Def Leppard is ranked No. 70 in "100 Greatest Artists of All Time".
And nearly 30 years later, they continue to pack thousands of people into concerts..  We know.  We went to one in Dallas.  It was awesome.
So that's HUGE success.  It's also ENDURING success.  And Phil Collen has been with them since 1982, so he's been a big part of Def Leppard's success.
But success is bigger than just fame and fortune.  
Just think about Elvis Presley, Marilyn Monroe, Jim Belushi, John Candy and a long list of other rich and famous entertainers…along with all kinds of lesser known corporate executives and hard working entrepreneurs.
So while you're busting your rear building your balance sheet, it's a good idea to build some balance into the process.
Success is also about physical health, long term relationships, and living with passions and purpose.
After all, without these things…how successful are you really?
Of course, when you think of the stereotypical rock star, you don't think about health and long term relationships.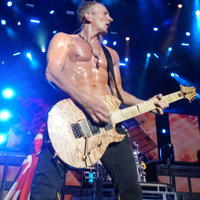 That makes Phil Collen a very rare guy.
Phil's a 57 year old, non-drinking, drug free, vegan who exercises regularly and is more fit than guys half his age…
All the while, Phil continues to rock the house while on tour with Def Leppard…AND still finds time (and energy!) to make music with not one, but TWO other bands.
So if you think YOU are busy…and struggling to stay fit, focused, motivated and effective while building your real estate empire…
We're guessing you could learn a thing to two from Phil Collen…and THAT'S why we wanted to talk to him.
We say all the time that what you think and believe affects the actions you take, which in turn produce the results (or lack thereof) in your life.
So getting a chance to grill Phil on how he thinks about life and work could reveal success principles, patterns and philosophies we can apply to our own endeavors.
You'll discover Phil is a pretty level headed guy and a solid "middle-class" work ethic.
He says in spite of his fabulous success, he hasn't succumbed to believing his own press. He just keeps working on improving himself.
He's also fiercely loyal.
In fact, Phil tells us the amazing story of how Def Leppard's drummer, Rick Allen, literally had his arm ripped off in a car accident…and how his bandmates never thought to replace him.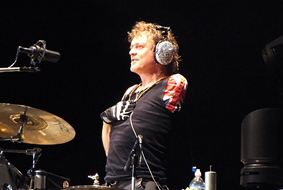 Watching a Def Leppard concert is worth it…just to see Rick Allen play world class drums…with only one arm!
Wow.  And we want to throw in the towel when a tenant trashes one of our units.
Of course, as we've mentioned, the rock and roll landscape is littered with tragic stories of substance abuse, broken relationships and excesses of all kinds.
And Phil confesses there was a time early in his career when he got caught up in some of that.
But he had the vision and humility to realize the path he was on, and made a conscious decision to choose a different path.
So Phil hasn't had a drink in over two decades. He's as fit a guy as you'll ever see…at any age.
The lessons are to know yourself and your goals, to be decisive and disciplined to be true to your mission, vision and values…and to always keep pushing yourself to improve.
Easy to say.  Harder to do.  Unless you're able to unlock your own personal, powerful, compelling why.
We learned a lot from Phil and are inspired to take our personal efforts to the next level.
We trust you'll find great lessons in this episode…which you apply to the daily pursuit of your hopes, dreams and goals…real estate and otherwise!
Listen Now:

The Real Estate Guys™ radio show and podcast provides real estate investing news, education, training and resources that help real estate investors succeed.