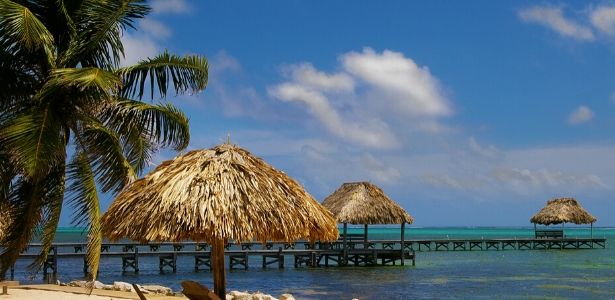 We can't say enough about resort property investing. 
Like all real estate investing … everything starts with market selection. You're looking for the right mix of supply, demand, location, team, and demographic. 
Belize is one of the most uniquely positioned resort markets in the world … and it checks A LOT of boxes. 
We're visiting with a U.S. expat who is very active in the Belize real estate market. Is now the right time to put paradise in your portfolio?
In this episode of The Real Estate Guys™ show, hear from:
Your resourceful host,

Robert Helms

His last resort co-host,

Russell Gray
From RE/MAX 1st Choice Belize, David Kafka
---
Listen
---
Subscribe
Broadcasting since 1997 with over 300 episodes on iTunes!
---
Review
When you give us a positive review on iTunes you help us continue to bring you high caliber guests and attract new listeners. It's easy and takes just a minute! (Don't know how? Follow these instructions).
Thanks!
---
Welcome to Belize
One of our personal favorite opportunities is markets that are outside of the norm. Today, we're going to talk about investing internationally … specifically in beautiful Belize. 
For many years, Belize was basically undiscovered. We first started visiting about 15 years ago. 
Since then, Belize has really grown. It's definitely been discovered … but there are still great opportunities to ride the wave. 
It's easy to see the possibilities for the future when you look at Belize through the lens of Cabo San Lucas, Mexico, or Hawaii. 
So, the next thing to do is your homework … making sure that the underpinnings, the things that you think you see, are really there. 
When we first went to San Pedro, Belize, there were 600 rooms for overnight accommodations. Today there are nearly 2000. 
Until two years ago, there wasn't a single branded hotel on the island. Today, one just opened and three more are opening soon. More airlines are coming too. 
Still, it's not a very populated place. It's a small market. Belize only has about 4,000 people that call it home. 
Belize has a mainland … with beautiful rainforests, the largest Jaguar preserve in the world, and Mayan ruins … and then there are the islands with white sand and palm trees. 
With any new market, there are stories of investors and developers who have come in and failed. But there are plenty of people also seeing an amazing increase in equity and cash flow in tourism. 
We get it. Thinking about somewhere like Belize as an investment opportunity is an adjustment. But you have to learn to think bigger than your local market.
The hotels, airlines … they all go where the people, money, and opportunity is. Why should a real estate investor be any different?
There are also many advantages to organizing your business internationally … like tax laws. Belize has been a tax haven for a long time. 
So, if you think an international investment might be the next step for you … look at the market drivers and dynamics. Find out if it is going to help you accomplish your personal investment goals. 
Then, it's time to build a team. 
Building a Team
You want to find people on the ground who really know the market. 
The best people operate in the market on a daily basis and can help you make tactical decisions and strategic introductions to the resources you're going to need to go from an idea to implementation. 
David Kafka is one of the most successful real estate brokers in the country of Belize. He has one of the largest brokerage offices with about a dozen agents. 
The average real estate office in Belize has less than two people. 
So, how did he end up in Belize?
"Some friends and I decided we wanted to move internationally. I came to Belize on vacation, and I pretty much never left," David says. 
David didn't start off in real estate, but he has always liked it. Several times, he has bought a house, fixed it up, lived in it for a few years, and sold it. 
But once he came to Belize, he was ready to go all in. Now, he splits his time between Placencia and San Pedro. 
David says that one of the unique aspects of Belize is that it is one of the sparsest populated countries in this area of the world … but it has lots of land. 
"It takes an adjustment coming from the bustling United States, but I'd rather have no traffic, no air pollution, great food, and great people," David says. 
The population of Belize is very diverse … ethnically, culturally, and economically. But they all love the area. 
Most of David's customers want to purchase a house or a condo now while there is a market opportunity, rent it out for a few years or use it as a vacation home, then have the option to move in permanently. 
But he is starting to see more investors who see Belize as an investment opportunity and more than just a personal experience. 
Investment Opportunities 
David says there are many investment opportunities in Belize. 
There are standard vacation rentals and a high demand for affordable housing. 
Many people who owned apartment buildings saw a rise in tourism and turned their workforce housing into accommodations instead. 
It makes sense. A unit that might rent for $1000 a month would rent for $250 a night. 
But these changes are displacing the locals. That's where the opportunity lies. So many people come to San Pedro for a job and can't find an apartment within their budget. 
The result is substandard living. 
If an investor can come in and give someone nice, quality living accommodations and affordable pricing, there will be locals, contract workers, and others ready to take advantage. 
The key is … and you've heard us say this a thousand times … great property management. 
When you look at the property management side of the equation, long term rentals are more stable and simple than vacation rentals.
So, there's a balance either way. 
The good news is that there is no reason investors can't do a little bit of both. 
And don't forget, there is a lot of land in Belize that is suitable for agriculture, development, or commercial investment. 
"There's always some land for any budget," David says. 
To find out about more opportunities for putting paradise in your portfolio … tune in to the full episode!
More From The Real Estate Guys™…
The Real Estate Guys™ radio show and podcast provides real estate investing news, education, training, and resources to help real estate investors succeed.
---
Love the show?  Tell the world!  When you promote the show, you help us attract more great guests for 

your

 listening pleasure!
Resort property investing starts with market selection … just like all real estate investing. You're looking for the right mix of supply, demand, location, team, and demographic.
Belize checks a LOT of boxes. It's one of the most uniquely positioned resort markets in the world.
In this exotic episode, we visit with a U.S. ex-pat who set up shop in Belize and is very active in the real estate market.
Is it time for you to consider putting some paradise in YOUR portfolio? Tune in and find out!
---
More From The Real Estate Guys™…
The Real Estate Guys™ radio show and podcast provides real estate investing news, education, training, and resources to help real estate investors succeed.
---
Love the show?  Tell the world!  When you promote the show, you help us attract more great guests for 

your

 listening pleasure!

Pension Problems Piling Up …

Anyone paying attention knows the world is facing a global pension crisis.  And if you don't think it will affect you … think again. 
Consider this report recently issued by the Federal Reserve Bank of Chicago …
How Should the State of Illinois Pay for Its Unfunded Pension Liability?  The Case for Statewide Residential Property Tax 
"The State of Illinois has a very large unfunded pension liability and will likely have to pay much of it off by raising taxes." 
And guess what?  Illinois isn't the only place with pension problems.  California is a HUGE mess too … as is much of the country.
According to this report from The Pew Charitable Trusts, only four states had at least 90% of the assets needed to pay promised benefits.
It's BAD.  And the Federal Reserve apparently wants to tax property owners to fix it. 
"In our view, Illinois's best option is to impose a statewide residential property tax …"
" … the tax rate required to pay off the pension debt over 30 years would be about one percent."
 But it gets WORSE … are you sitting down?  This is SHOCKING …

"There are good reasons to pay off … pension debt through … residential property tax … home values go down …"
" Current homeowners would not be happy, but … would not be able to avoid the new tax by selling their homes … because home prices should reflect the new tax burden quickly."
In other words, prices will crash, and upside-down homeowners are trapped.
Nice.
In a presentation at Future of Money and Wealth, we warned that financially strapped governments would turn desperado.  This is a classic example. 
This isn't hyperbole or conspiracy theory.  We don't make this stuff up.  These are the Fed's OWN WORDS.  You can (and should) read them yourself. 
Here's a link to a PDF we highlighted to make it easy for you.   And here's a link to the Chicago Fed's website where you can see the source with your own eyes.
The writing is on the wall.  Property owners are easy prey because the asset is right out in the open.
BUT … the low hanging fruit are properties in jurisdictions where the desperado taxman has authority.
That's why many savvy investors park wealth in non-domestic property … in countries where the tax burden is small.
If you've been following us for any length of time, you've been bombarded with invitations to come to Belize.  And this is another one. 
We don't understand why EVERYONE reading this wouldn't drop everything and immediately register for the next Belize discovery trip … and learn how to invest in offshore real estate.
You don't need to be a multi-millionaire to diversify your wealth internationally. 

 

But you do need to get educated and connected.  

 
The Belize discovery trip is a great way to start.
And the trip is not just relatively affordable … it's FUN! You get a multi-day semi-private educational tour personally led by our very own Robert Helms.
And one last suggestion on the educational front …
We videotaped the entire 14 hours of the Future of Money and Wealth conference … and you can click here to order the entire collection of Future of Money and Wealth presentations and panel discussions.
In spite of all the rosy economic rhetoric … and yes, there are some good things happening … there are still some BIG landmines out there.
This latest trial balloon from the Fed should be a wake-up call for all real estate investors.  Isn't it prudent to explore options while there's still time?
---
More From The Real Estate Guys™…
The Real Estate Guys™ radio show and podcast provides real estate investing news, education, training and resources to help real estate investors succeed.
When big companies like Costco, Walmart, Home Depot and McDonald's start moving into a residential real estate market it's because they expect growth.
And they're usually right.  After all, they have the budgets to buy the best data and hire the smartest analysts.
Some of the data the consider includes migration trends, infrastructure plans and demographic shifts.
Do people want to move there?  Are they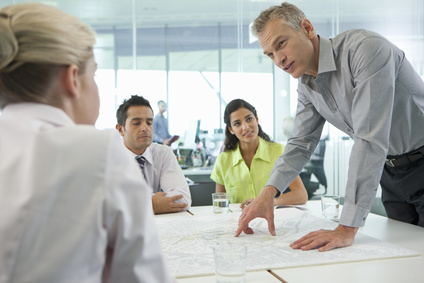 the RIGHT demographic?  Are there freeways, airports, and other key pieces of infrastructure to support a growing population?
When everything checks out, these big organizations begin to move in… to get in ahead of growth.
Savvy residential real estate investors watch these moves … and then start to investigate.  It's a way to piggy-back on the hard work paid for by the big players.
For those interested in resort property investing … and there are some compelling reasons to consider it right now … the principle is the same, but the players are different.
Resort properties make their money renting to tourists, not tenants.  The migration patterns aren't gleaned from U-Haul statistics, but from airlines.
The companies moving in aren't big box retailers, but rather big brand hotels.
So when you see a major airline adding flights to a resort destination, it's in response to growing demand.
That's a clue.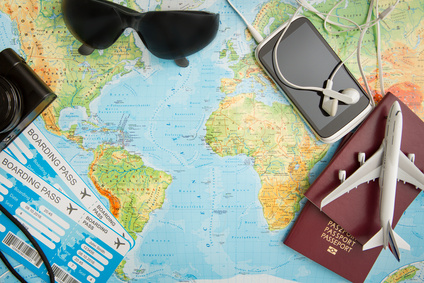 Ditto for when a major hotel brand plants it's first flag in an emerging resort market.  They have strong reasons to believe the tourists and occupancy are there or soon will be.
When those things are happening at the same time, in the same market …. SOMETHING must be happening to attract this attention.  And it is …
Tourism to Belize continues to boom.  And major players are making moves to take advantage of Belize's growing popularity.
Of course, there's a LOT more to this story than can be told in a few hundred words.
That's why we're heading to Belize for a fun-filled, educational field trip … and YOU are invited to join us!
Come see what makes this tropical paradise one of the most exciting resort property market in the Western Hemisphere … and why major players are making their moves.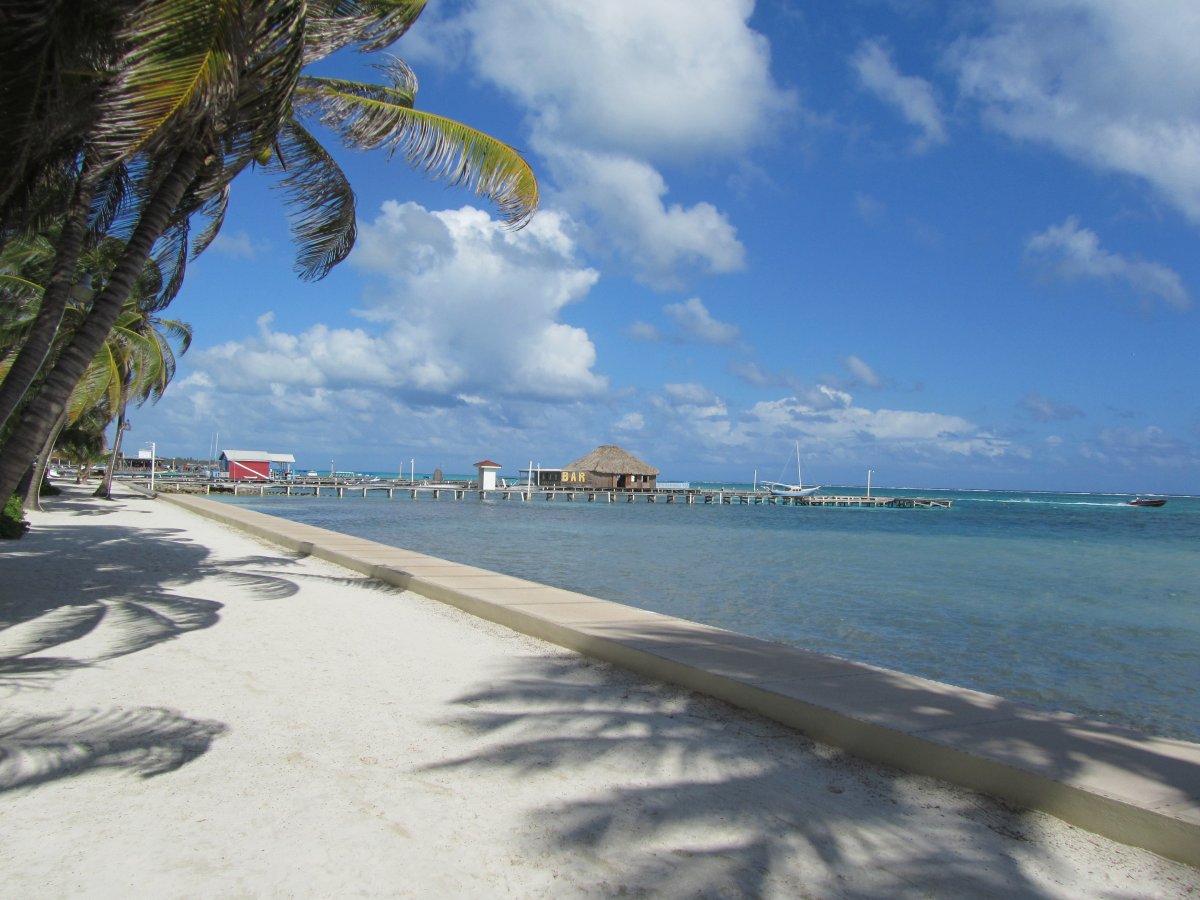 Many investors use low-end residential properties as a vehicle to build wealth so some day they can own and enjoy a beautiful resort property.
Imagine buying a resort property as an investment and still enjoy some personal use.
It's possible.  And it starts with picking the right market, meeting the right team, and finding the right property.
The timing's never been better.  Tens of thousands of baby boomers are retiring every day.  Studies say many wish to travel … maybe even retire … abroad.
Belize is a popular destination because it's close the U.S., English-speaking, friendly to Americans … and REALLY beautiful!
You're going to LOVE it.
Click here now to discover enchanting Belize!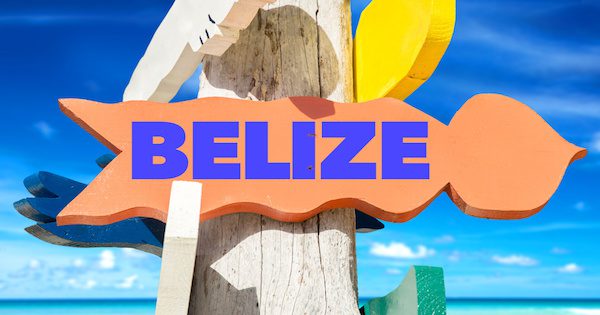 In our latest episode, we bring you along to the beautiful beaches in Belize to share why lifestyle investing is a way to make memories AND money.
When you set it up right, your real estate investments can work for you AND give you and your loved ones a beautiful place to play.
There's a reason people like Harrison Ford, Reese Witherspoon, and Bill Gates seek out the serenity of Belize for private getaways. With lush green tropics, gorgeous white beaches, and Caribbean ocean waves, Belize is postcard-worthy in every sense.
Want to learn how YOU can get your own piece of this untapped paradise? You can see it in person with us and join us in our latest episode of The Real Estate Guys™ radio show:
Your beachfront investor host, Robert Helms
His beach bum co-host, Russell Gray
---
Listen
---
Subscribe
Broadcasting since 1997 with over 300 episodes on iTunes!
Review
When you give us a positive review on iTunes you help us continue to bring you high caliber guests and attract new listeners. It's easy and takes just a minute! (Don't know how? Follow these instructions.)  Thanks!
---
Design your life to fit your lifestyle
The whole point of investing in real estate is to create assets that will make your life better…
Giving you freedom to enjoy what you really love, with those you want to be with.
Isn't that what we're ALL after?
Often, real estate investors own rental properties that will turn a profit … but their properties may not be places they'd necessarily want to live (or spend any more time than necessary!)
That's all OK. We get it. We've been there too and it's important to know the numbers make sense.
However … what if you can have a luxury property you are PROUD to own, WANT to visit, and will make a wise investment?
Even more, is it really possible to have tax deductible trips to places where you have investments?
YES!
It was quite the revelation when we figured it out more than a decade ago. It's all about location, location, location … and timing, timing, timing.
Overcoming hurdles of investing where you don't live
Some people get nervous about the idea of buying property in foreign lands.
They say it's risky.
We say it's risky not to educate yourself, and keep all your assets in the same country's jurisdiction.
Everyone has different risk thresholds, and we get that, but may we suggest the more you know, the less scary investing abroad will be.
Investing where you don't live, whether it's in a nearby state or a faraway country, presents many of the same challenges.
They can be overcome, though!
As part of the checklist of things to understand, you need to be comfortable with the local market, laws, customs, taxes, property ownership rights, etc.
Think about it: Anything out there that has a barrier to entry will have less competition. The more difficult it is, the better the opportunity when you cross that threshold.
Making the numbers work for lifestyle real estate investing
Before we get into OUR favorite place for lifestyle investing, pick a spot YOU love to vacation.
It could be the nearby lake town, tropical Hawaii, wine lovers' Napa, or romantic Paris.
Wherever your sweet spot, if you own a property where you'd normally have to pay to stay in on vacation, you gain benefits.
Rather than paying with after-tax dollars for a vacation (meaning you're actually need to save up 30 – 40 % more than the actual vacation costs), you reap rewards of being an investor, such as:
You save vacation dollars by not having to book a hotel or Airbnb place to stay, every time you visit.
You write off depreciation of the property as a tax benefit.
If it's located in a foreign jurisdiction, you enjoy offshore income and asset protection.
Why Belize is so amazing for investors
We could go on and on about Belize (and we do in our podcast!) We think it's truly one of the most beautiful places in the world. We love sharing it with you on our discovery trips.
On the eastern coast of Central America, Belize faces the Caribbean Sea. To the west, there are dense jungle rain forests with Mayan ruins.  With strings of tropical islands, white sands, and amazing palm trees, it's a picture-perfect place.
It offers world-class diving, snorkeling, spearfishing, and is only a couple hours in the air from hub cities in the United States like Miami, making it easy to get to.
Belize is small country, with a population just shy of 350,000, and is the only country in Central America with English as its official language. Every contract is in English, which makes purchasing real estate easier.
Belize is involved with the highly respected Caribbean Tourism Organization, but hasn't yet reached the attention of investors of neighboring areas. It's still prime picking in Belize!
In terms of GDP, this lush country is self-sustaining. They produce more than enough meat, vegetables, and fruit for their population and export produce and petroleum. The fish are amazing, the chicken is free range, and there are no GMOs of any kind – everything you find in the market is all organic.
Interested in knowing more? We share lots more Belize goodness in our podcast …
Remember, some people go on vacation and spend money. Others visit their investment property, make money and memories for a lifetime.
To truly discover Belize, you have to see it in person!  We visit Belize regularly to help investors discover the potential for profit in this practically perfect paradise. We'd love to see YOU there!
---
More From The Real Estate Guys™…
The Real Estate Guys™ radio show and podcast provides real estate investing news, education, training and resources to help real estate investors succeed.
Let's face it.  Whether it's a car, lover or hot real estate markets, we all want a hot one.
You're on your own for the first two, but in this episode we'll do our best to help you with number three. That is, how to find hot real estate markets.
In the studio for this arousing discussion:
Your smokin' hot host, Robert Helms
His faithful wing-man, co-host Russell Gray
Regular contributor and Big Man on campus, John Turley
"Hot" things are usually the result of high demand and too little supply.  Sometimes the desire to possess is there, but the capacity to pay is not.  In any case, when more people want something than there is of it to go around, that thing becomes "hot".
In investing, the goal is to be among the first to identify something that's heating up, then grab it before the mass of other market players have gotten to the party.
So how do you get into hot real estate markets BEFORE they get hot?
Before we go there, consider that real estate as an investment is very slow moving.  That is, even once the word starts to get out, it takes a while for market demand to reach its peak.  This is good because it allows regular folks (not just all the pretty people in Wall Street) to get in on the action.
Also, because real estate isn't really a main stream investment, the "Flash Boys" aren't coming to the party at all.
In fact, real estate is more like a block party.  It's local only interesting to people who are in the neighborhood.  So parties for hot real estate markets don't tend to get too crowded very fast.  This is also good for those of us who don't mind driving (or flying) from place to place in pursuit of a fun party where we can get some action with a hot market.
So it's important to go where your chances are good.  We say it all the time, "Live where you want to live and invest where the numbers make sense."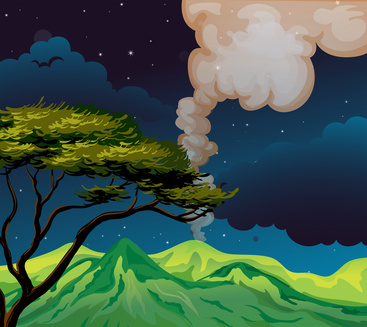 Step one is to watch for signals that a market is getting hot.  And those signals don't always come in a neat package or in ways that are readily recognized.  Sometimes you have to be good a reading the smoke signals to recognize that a market is heating up.
In this episode, we invite John Turley to bring us up to date on his market, Ambergris Caye, Belize.  It's an interesting case study, especially if you're not familiar with this market, because it illustrates how market drivers vary from market to market.
A fundamental concept of market analysis is supply and demand.  If there are lots of people demanding a particular area, product type or price point, that area, product type or price point has the potential to get "hot".
But how do you know WHICH area, product type or price point?  And how can you see it BEFORE the majority of others see it?
This is where purposed proximity is essential.
Purposed proximity is getting close to a market with a conscious decision of looking for critical clues about supply and demand trends.
Many people live in areas with opportunity all around them.  They have proximity.  But they aren't purposeful.  So they drive by opportunity every day and can't see it.
Others are purposeful from a distance.  They look at charts, graphs, stats, news and data.  They can sense opportunity because they're purposeful.  But they can't actually see it because they lack proximity.
Here's where it's important to realize that hot real estate markets are like people. You have to be close enough to pick up their unspoken clues that signal opportunity.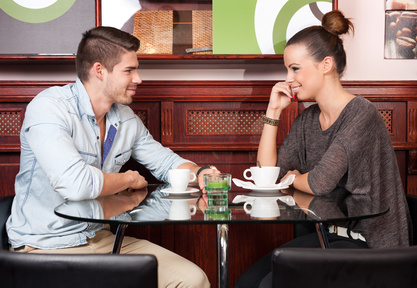 Body language experts tell us that communication is only 7% verbal.
This means that words only account for a fraction of the meaning in a conversation.
The majority of communication is in tonality, facial expression, gestures, eye contact, etc.
To really get the "vibe" of another person, you need to be in close proximity.  Or at least be able to see and hear them, which is why video chat has become a popular communication tool for people in both their personal and professional lives.
For a real estate market, price and sales data is analogous to the words in human communication.  It tells SOME of the story, but it's a far cry from telling the WHOLE story.  This is why we're big fans of field trips.  We like to visit markets up close and personal.  We like to feel them to know if they are actually hot real estate markets or not.
Plus, when you visit a market, you build relationships with people who can become your boots on the ground. 
For example, even though we go to Belize a lot, it's nice having Big John and his team with boots on the ground.  They have their thumb on the pulse of the market.  And not just data, but rumors, inside information, and real time activity.  It's that way for every market we're involved with.
With that said, some data is very useful because it's a leading indicator of demand.
For example, if a large employer signs a deal to open a new operation in a small town, the resulting employment can be a driver of demand for housing.  But because the demand hasn't manifested yet, there's time to get in ahead of the wave.
And before it's in the paper for the whole world to know, there's usually a handful of local market players who know it's coming, like the commercial real estate broker helping to find space or land for the business.  Or the residential brokers looking for housing for the key executives.  Boots on ground.
Of course, just because a big employer is moving in, it may not be enough information to take action on.   But when you have several corroborating signs from different sources, then you probably have something substantial to act on.  In any case, it CERTAINLY warrants a closer look…because where's there's smoke, there's usually fire.
So listen in to this discussion as Big John Turley provides some of the many signs which say "market on fire" in Ambergris Caye.  Then think about whatever hot real estate markets you're active or interested in.  What smoke signals are in the air and how can you investigate further?
And then remember, you don't want to by shy when the market's sending out the "vibe"…or you risk missing out on some hot action.
Listen Now
Want more? Sign up for The Real Estate Guys™ free newsletter!
Don't miss an episode of The Real Estate Guys™ radio show!  Subscribe to the free podcast!
Stay connected with The Real Estate Guys™ on Facebook!
The Real Estate Guys™ radio show and podcast provides real estate investing news, education, training and resources that help real estate investors succeed.
Market Spotlight: Tourism, Retirement and Investment on the Rise
No matter where in the world you buy real estate (including real estate in Belize), you're buying the market as much or more so than the property.  After all, a great property in a bad market has a hard time performing well compared to even an average property in a great market.  And you can always improve the property, but how do you improve a market?
So when we look for real estate, we always consider the market first.  Then, we look for a great team to help us find, acquire, finance and manage the right property.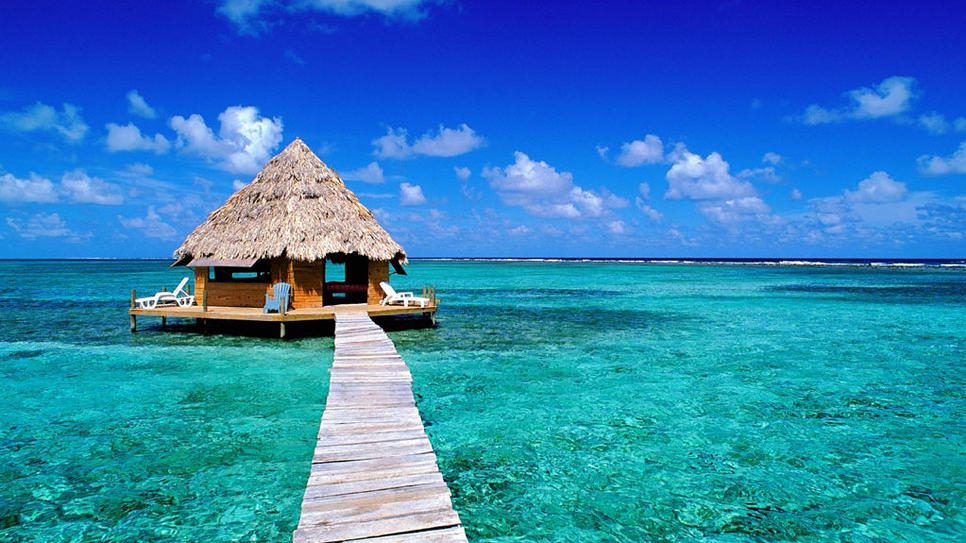 In this edition of The Real Estate Guys™ radio show, we shine our market spotlight on beautiful Belize.  And to make sure we get a really good look, we pack our microphones (and shorts and sunscreen!) and travel south to bask in the beauty of Belize (and enjoy a Belikin beer).
Broadcasting in the breathtakingly beautiful Caribbean paradise of Belize:
Your bright light of broadcasting brilliance, Robert Helms
Your somewhat dim co-host, Russell Gray
Special guest, the shining star of a brokerage of real estate in Belize, John Turley
VIP guest, Minister of Tourism for Belize, the Honorable Manuel Heredia
What Makes Real Estate In Belize So Strong?
Whether you're interested in Belize or not, this episode has some great info about what makes markets move.  And except for very rare circumstances, it's PEOPLE.  That's why real estate on the moon is still very cheap.  Lots of available land.  No people.
BUT, you might say, how can some little sparsely populated third world country and the real estate in Belize be an amazing opportunity? And that would be a very good question to ask.
Is Belize a great market because some guru or travel magazine says so?  Who's vote REALLY matters when it comes to real estate in Belize?
It's PEOPLE (not the magazine). Real people.  People… people who need people.  They're the luckiest people in the world.  Sorry, bad joke.  And if you're too young to remember Barbra Streisand, then forget we brought it up.
Now back to our regularly scheduled blogging…
Our point is that people are what make real estate valuable.  And not just any people.  People who vote with their pocketbooks.  So when enough people (and businesses) invest their hard-earned money into anything, that thing moves.  It's economics 101: supply and demand (with capacity to pay).
That's why the old real estate adage still holds true: the three most important considerations when purchasing real estate are Location, Location, Location.  When lots of people want to be in or on a property and there isn't lots of it in the best location, then you have a great formula for financial success in terms of both cash flow and long term capital gains.  We like both.
Click here now for a Belize Market Overview video featuring Robert Helms.
Belize Was Named TripAdvisor's What?
So when John Turley tells us that Ambergris Caye, Belize was named Trip Advisors' #1 island in the world, it's impressive.  Not because Trip Advisor said it.  But because people who travel said it.  It's the TRAVELER'S Choice award and not the Editor's Choice award.  If you've ever enjoyed a movie that some critic panned, you know what we mean.  It's the movie-goer who buys the ticket.  They're the one who's opinion counts when measuring return on investment.
However, that's just one, albeit important, point on the curve.
John also tells us that major airlines are adding flights to Belize.  That's impressive all by itself.  After all, airlines aren't like big governments with unlimited budgets to create flights to nowhere.  If they're adding a flight, it's because they expect to fill it.  Probably because their customers (people) are asking them for more access to Belize.
But what's even more intriguing is the impact that even one extra flight a week can make on the tiny country and real estate in Belize.  In other words, all those extra passengers need places to stay.  And the average stay in Belize is a week (as in six night and seven days).  But the volume and pace of construction is no where near what's needed to support the current demand, much less this growing demand for accommodations.
Now that's VERY interesting!
But Big John is on a roll, so he shares some other very valuable information with us.  Now you're getting an idea how fun it is to be us.  We get to hang out with all these important, knowledgeable and super-connected people and gather up all kinds of inside information.
Fortunately, we almost always carry our microphones with us (which is fun going when going through U.S. airport security), so we can capture these precious pearls of wisdom to share with you.
And while the TripAdvisor award and the additional flights is information that is readily visible to the general public (IF John Q. Public happens to be paying attention and knows what the data means in context), what John shares next is not.
Big John tells us that his real estate office, which happens to be the top volume brokerage in the county of Belize, and the 3rd highest non-U.S. RE.MAX office in the WORLD…all from a tiny little island in Belize (think about that for a minute) has seen it's sales volume increase 300-400% year over year. 
Whoa.
So CLEARLY, people are using the power of their pocketbook to put real estate in Belize on the map.  Well, technically, Belize is already on the map.  But now people all over the world are discovering enchanting Belize, just like we did 7 years ago.
Yes, it's very fun being on the leading edge.
What Happens When Markets Get Hot?
What's amazing – and we've seen this happen time and again – when a market gets hot, the momentum just builds and feeds on itself.  That can be fun, but we've also seen overheated markets blow up, then implode.  So what makes that happen?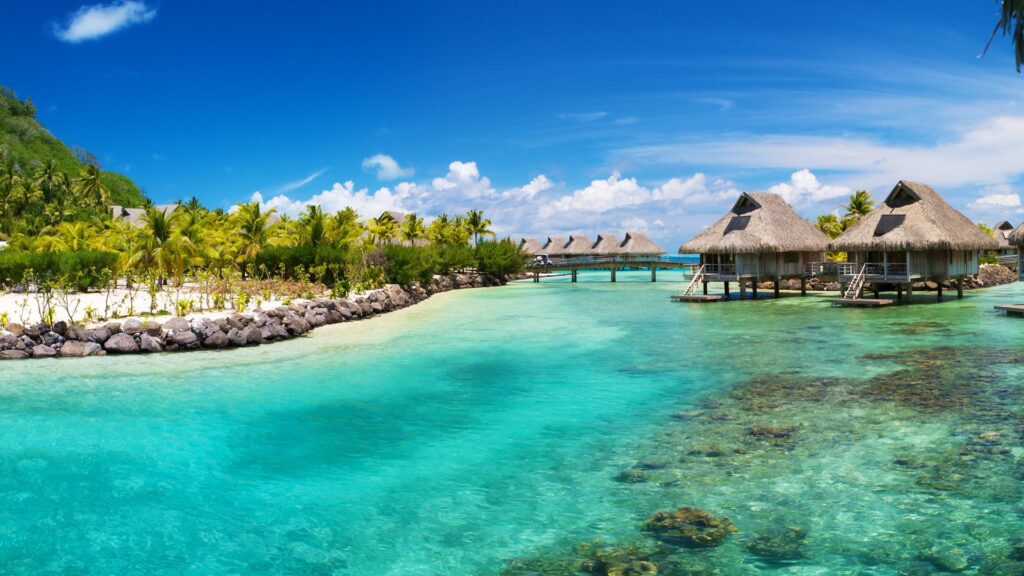 Usually, when a market gets hot, developers over-react to the demand and overbuild.  In other words, the supply and demand pendulum swings the other way and now there's too much inventory relative to the demand.  If you've ever had milk and cereal for breakfast, you know what we're talking about. 😉
How Is The Government Helping Real Estate In Belize?
Of course, Big John is just a smooth talking sales guy (who happens to be one of the world's foremost authorities on the real estate in Belize market in Ambergris Caye), so even though he's quoting all these great stats and providing anecdotal support, we decide to balance him out by talking to a lifelong resident and now Minister of Tourism for the country of Belize, the Honorable Manuel "Junior" Heredia.
What we find out from Junior is that the Belize government has taken lessons from the beautiful real estate markets which developed before them. Sometimes, allowing that development to undermine the very beauty and charm that made the market desirable to start with.  Of course, it's really hard to screw up an ocean view, but when the beach is covered with 10 story highrises, it's hard to see the water.
So Junior tells us that the Belize government was humble enough to get outside help, then they set up a 20 year Master Plan with a drive towards what creating what he calls "sustainable tourism".
What does that mean?
Junior explains that Belize has reserved nearly 40% of it's land to preserve the natural beauty that attracts tourists in the first place.  Of course, as a tourist, you'll appreciate that.  The negative is that supply and demand will eventually push prices up.  Now if you're a wealthy tourist, you'll REALLY like that.  High prices keep the riff-raff out.
Of course, if you're less wealthy, it might frustrate you.  But rather than be frustrated, just go to work on building wealth.
How Expensive Is the Real Estate In Belize?
Now right now, real estate in Belize isn't ridiculously expensive.  And it will probably be several years before the equity enhancing effects of a big green belt will be seen in local real estate prices and nightly rental rates.
But as investors?  It's AWESOME.
When you can go into a market and buy before the demand has arrived and prices have gone to the moon, you've locked in your cost.  And if the numbers make sense at acquisition, then it makes holding on for increasing cash flow and equity growth a profitable proposition.
Because eventually, as demand increases and supply can't rise to match it, the natural progression is higher prices.  And when you consider that nightly rentals cash flow so much better than long term rentals, you're starting from a very strong base.  And unlike those C class Section 8 apartments you might own, we're guessing you'd actually enjoy staying in your Belize investment property if you're lucky enough to have a vacancy!
Should I Invest In Belize Real Estate?
Is Belize a market that makes sense for everyone?  Of course not.  We're just trying to make sure that those who should consider it are aware it exists…especially when there's the opportunity to get in ahead of the wave – even if the swells are starting to rise up on the horizon.
How Can I Learn More?
So listen in to this especially exhilarating episode of The Real Estate Guys™ radio show and discover why we keep going back to Belize again and again.  And if you get inspired, make plans to join us for a fun filled 3 day weekend adventure in Ambergris Caye, Belize.
Listen now:
Want more? Sign up for The Real Estate Guys™ free newsletter
Don't miss an episode of The Real Estate Guys™ radio show! Subscribe to the free podcast
 Stay connected with The Real Estate Guys™ on Facebook!
The Real Estate Guys™ radio show and podcast provides real estate investing news, education, training and resources that help real estate investors succeed. Visit our Feedback page and tell us what you think!
Sometimes bad stuff happens…even in beautiful places.  And sometimes, bizarre events can affect our investments and even our investing psychology.
The bizarre story about John McAfee's potential involvement in a grisly murder on the tranquil island of Ambergis Caye Belize has become a major focus of the international media.
It's a sad story on many counts, most importantly because 52 year old American expatriate Gregory Faull is dead.
We didn't know Mr. Faull, but our thoughts and sympathies are with his friends and family.  They are innocent victims of this unfortunate turn of events.  It's always traumatic and tragic to lose a loved one.
And we don't know John McAfee personally, so our interest in this story isn't about him either. It's more about our our roles as unofficial ambassadors for Belize.  Since our first visit nearly 7 years ago, we've been telling the world how wonderful Belize is.  Then a story like this one breaks, and being so close to the community of Ambergris Caye, our sympathies are not only with the victim, but with the people of Belize.
Of course, what the world is obsessed with is the eccentric tragedy that is becoming the life of John McAfee.
McAfee's anti-virus software company made him a household name.   Sadly, ugly things happen every day all around the globe, but when the parties involved in tragic events are famous, like O.J. Simpson, Michael Jackson or John McAfee, the story can easily get blown entirely out of proportion.
For the residents of Ambergris Caye, the ramifications of the world's temporary fixation on this story range from difficult to devastating.
It's bad enough to have a horrible murder occur in your community. But when the prime suspect is a celebrity who alleges to the world that your police department is corrupt and your community is unsafe, it's extremely upsetting.  More, for a community whose economy relies significantly on tourism, the magnification of this story can have a highly detrimental impact on the good and innocent people of Ambergris Caye.
Having spent a lot of time in Ambergris Caye, we feel compelled to put the McAfee story in perspective for those who don't yet know, or are just getting to know, Belize and Ambergris Caye.
We have many friends there and for many years, we've been introducing people to this beautiful Caribbean paradise.  It saddens us that many people around the world are drawing negative conclusions about Belize simply based on the sensationalism surrounding the McAfee story.
So here are some things to take into consideration when forming opinions about Belize and Ambergris Caye in the wake of the the McAfee murder mystery…
Belize is a country that is roughly the geographical size of Delaware, but has a population of about 330,000.  The country has two primary components: the mainland and the islands (Cayes).
Ambergris Caye is the largest island, measuring approximately 24 miles long and 3 miles wide.  By comparison, the largest island in The Bahamas is New Providence, which is 21 miles long and 7 miles wide.  The well-known city of Nassau is located on New Providence.
Although Ambergris Caye makes up only 63 square miles of Belize's entire land mass of 8,867 square miles, 70% of all tourists to Belize visit Ambergris Caye.  Both John McAfee and his late neighbor, murder victim Gregory Faull, maintained residences on Ambergris Caye.  It's a favorite of many American and Canadian expatriates and when you see it in person, it's easy to see why.  It's beautiful, warm, friendly and (dare we say?) safe.
Our good friend and American expatriate John Turley, who has been living with his family and working in Ambergris Caye since 2005, recorded a video of both Mr. McAfee's and the late Mr. Faull's homes.  In the video, John shares his personal perspectives on the sad story.
As you'll see, these homes are not hiding behind gates and guards deep in some topical jungle.  Rather, these homes are right out on the open beach, facing the barrier reef and Caribbean Ocean.  We've passed by these homes several times during our many travels to Ambergris Caye.  We've never seen anything that raised a concern for us.
Of course, though we've been to Ambergris Caye many times and have walked around freely in town (at all hours of the day and night) without ever feeling unsafe, our experiences are purely anecdotal and potentially biased.  It's no secret we love Belize.
So setting our personal experiences aside, here's some third party information that's worth considering…
From the United States Department of State Bureau of Diplomatic Security's Belize 2012 Crime and Safety Report:
"Many of the safest places in Belize are the off-shore cayes (islands), which are some of the major tourist destinations. While crime still exists on the cayes, it is much less frequent and generally non-violent."
This isn't to say there isn't crime in Belize.  In fact, the murder rate per capita is high by international standards.  However the vast majority of these murders are gang related and in the major mainland cities of Belize City and Belmopan, not on Ambergris Caye.  When you understand that, then the Department of State's comment makes more sense.
So, in addition to Mr. MacAfee's celebrity and eccentricity, another reason Mr. Faull's murder is such big news in Belize is that this kind of crime rarely occurs on Ambergris Caye.
For additional contrast, consider the Department of State's report on The Bahamas:
"The U.S. Department of State rates the criminal threat level for New Providence Island as CRITICAL"
Again, New Providence is the largest island of the Bahamas and home to the city of Nassau.  New Providence Island in The Bahamas, like Ambergris Caye in Belize, is a beautiful tropical island in the Caribbean and is part of a larger country.  Both islands attract tourists, expatriates and international investors.  We believe the similarities warrant our comparison.
More from the U.S. Department of State on The Bahamas:
"There were 127 homicides in The Bahamas in 2011, up from 94 in 2010, with nearly all the victims being Bahamian. This is a 35 percent increase from 2010. The police report that many of the homicides were a result of drugs, domestic violence, and retaliation/retribution crimes with firearms being the weapon of choice."
Yet a cursory search of the internet does not find a plethora of news articles reporting on the dangers of visiting The Bahamas.
In fact, in an article published in the New York Times to help readers enjoy a successful trip to The Bahamas, there is no mention of crime. Neither is the Bahamian murder rate an item of discussion in the many articles describing Prince Harry's visit there earlier this year.
What do you think the chances are that many of the news articles that will be written about Belize in the coming months will mention the John McAfee murder investigation?  And not to belittle the tragic murder of Gregory Faull, is it really fair to the community of Ambergris Caye to cast it in the shadow of a single horrible crime simply because the leading suspect is famous?
Back to Belize, again from the U.S. Department of State:
"There were 125 murders recorded [in Belize] for 2011, four less than 2010, likely due to the gang truce in Belize City that began in September 2011. However, even though the number of murders dipped, ending a three-year trend of new records for murders, the murder rate actually increased slightly, due to a slight decrease in the population. A government of Belize (GOB)-supported gang truce was agreed to in September 2011 and dramatically reduced the intentional homicides during the final four months of 2011. There were also highly-publicized raids in known gang areas by the Gang Suppression Unit (GSU). There were only nine murders reported in the 100 days following the truce. The gang truce will undoubtedly have an impact on violent crime in Belize City in 2012."
If you've made it this far, we assume you're seriously interested in understanding the context of the McAfee story, so let us point out a few important items.
First, both The Bahamas and Belize have populations in the mid-300,000 range.  Each had approximately 125 murders in 2011, most of which were drug and gang related.
However, the crime threat in The Bahamas is considered CRITICAL by the U.S. government, while Belize is not.  Yet, if you were to Google "The Bahamas" and "Belize", the search results (many of which feature the McAfee story) might have you believe that Belize is a far scarier place, which is factually not true.
To add some additional context, consider another U.S. city that attracts millions of visitors every year.
New Orleans also has a population in the mid-300,000's, putting it on par with Belize and The Bahamas.  In 2011, New Orleans had 199 murders, making it statistically far more deadly than either Belize or The Bahamas.  Yet many people, especially Americans, don't hesitate to go to New Orleans for a conference, vacation, entertainment or business.
We hope by now, the point is obvious.
If a celebrity in any town in the U.S. is the prime suspect in a grisly slaying, it gets pasted all over the news.  Just think about the O.J. Simpson case.
But Nicole Brown-Simpson's horrifying murder didn't suddenly make Brentwood a grossly unsafe place, though we're certain is freaked out the neighbors.
Of course, as a suburb of Los Angeles, sensationalized news coverage could blend Brentwood's low crime rate with the larger metro's higher rate, and then in the context of the Simpson case, it could make Brentwood seem like a war zone.  That's what happens to Ambergris Caye when it gets lumped in with Belize City.  But it's not an accurate story.
The sad part for us, as big fans of Ambergris Caye, is innocent people and businesses will be detrimentally affected by this over-hyped story.  Because when tourists and investors turn away from Ambergris Caye simply because of the John McAfee story, the good people who work in the Belizean economy will be unfairly victimized, making an ugly story even more tragic.  We're guessing no one will report on that.  It isn't sexy.
Of course, we see opportunity in nearly every adversity.  And just like when a corporate scandal is reported about one company in a given sector can unfairly drop the prices of every other perfectly fine company in the same space, savvy investors can move in when most casual observers are moving away.  Then later, when things calm down and perspectives normalize, the level-headed investor finds themselves holding a valuable asset.
So if you're someone who's considered Belize for vacation, second home, business or investment, before you judge Belize in the wake of the John McAfee story, be sure to keep the sordid affair in context.
Meanwhile, we invite you to join us on an upcoming trip to Ambergris Caye and come see beautiful Belize for yourself.  Statistically speaking, it would be safer than spending a weekend in New Orleans (not that we would discourage from visiting NOLA…we just did and it was great!).
In any case, we encourage you not to allow sensationalized news to taint your view of Ambergris Caye, a.k.a. La Isla Bonita, one of the truly wonderful places on Earth.
Money is flowing around the globe, seeking opportunity and avoiding risk.  But where is it going and why?
We're always fascinated by trying to figure out where the puck is going (a hockey quote by Wayne Gretsky) .  And (to horribly mix metaphors), sometimes you need to get a bird's eye view to see the whole field.  But (to worsen the metaphoric catastrophe), if you want to ride the wave of capital flowing around the globe, you have to take time to study the trends.
Does all that sound like hard work?  It is!  But we're here to help.
So for this episode of The Real Estate Guys™ radio show, host Robert Helms ditches co-host Russell Gray and flies solo to Orlando, Florida to attend the RE/MAX Encounter the Americas conference.  While there, he captures interesting interviews with three gentleman who are in great positions to offer valuable perspectives on the trends in global real estate.
Behind the microphones, but ahead of the puck, for this episode:
Your think globally, but drink locally (brewed beer, that is) host, Robert Helms
RE/MAX VP of International Business Development, Larry Oberly
RE/MAX VP of Latin America, Ricardo Cardenas
The RE/MAX Encounter the Americas conference brings together company leaders and agents from all over the world, with an emphasis on Latin America and the Caribbean.
And because RE/MAX is one of the biggest players in real estate brokerage, they have lots of data, both statistical and anecdotal.  So we're excited to bring you the Cliff's Notes from these high level execs.
Larry Oberly's job is to expand the RE/MAX network around the globe.  To decide where and how to get into various markets, he gathers data from professional associations, local agents and search patterns on RE/MAX websites.
Think about that.  Before people move or invest in a market, they start doing research.  And when they get serious, they start honing in on neighborhoods, properties and price points.  These days, almost all of that happens on the internet, providing valuable insight to a guy like Larry.
Now even though this conference is about the Americas, Larry has some very interesting comments about China.  It's no secret that China has tons of money.  And some of that money is making its way into real estate in the Western Hemisphere.  What's even more interesting is why.  But you'll have to listen to Larry to get the answer. 😉
Next up is Ricardo Cardenas.  This interview is worth listening to just because Ricardo has the coolest Latin accent.  But of course, the big bonus is the insights Ricardo has to share about what's happening in his part of the world.
Even though Brazil is part of the group of emerging growth economies known as the BRICs (Brazil, Russia, India, China), it isn't the only strong economy in the south of the Western Hemisphere.  And as these nations make more money, more real estate business is being transacted with both domestic and foreign buyers.  In other words, people want to buy property there.
Ricardo shares some of the work being done to improve business systems, professional cooperation and standards of real estate brokerage practice.  Just as standardized hardware and software protocols have made computers more friendly and accessible to more people, so will increasingly standardized real estate practices attract more buyers and their money to these markets.
It's all part of the critical infrastructure which facilitates the flow of capital to and from real estate markets along the international financial highway.  We watch it because it helps us anticipate where and how fast money will flow into a market.
Last, but certainly not least, Robert reconnects with John Turley, our good friend, 2013 Investor Summit at Sea™ faculty member, and top real estate broker in the country of Belize.  If you've been listening to the show for awhile, you know we've had John on before – and that The Real Estate Guys™ LOVE Belize.  In fact, John is a featured speaker on our Belize field trips.
Now John's perspective on international real estate is a little different than Larry's or Ricardo's because John is focused on Belize.  And rather than a top down view, John is in the streets every day talking with real life home buyers, investors and developers about where they come from and why they're interested in a place like Belize.  That's how we got to know him.
As an American ex-pat who brought his family to Belize and set up shop in 2005, John has his personal perspectives to share.  But what's really interesting is what he's observed about what's going on around him in his seven years and living working in Belize
For a market place that owes a big part of its revenue to tourism, you'd think the dour U.S. and European economies would have taken its toll on Belize real estate.  Not so.  We're pleasantly surprised to find that values in the Belize real estate market never really tanked like they did in so many over-leveraged and over-built markets.
And as for tourism in Belize, John tells us that 2011 was a record year and that 2012 is outpacing 2011 by double digits. More, tourism to Belize is above the peaks of 2005 before the recession ever hit.  Very impressive – and consistent with the feedback we got from the Shared Ownership Conference interviews previously broadcast (Look for Getting a Slice of the Pie on our Listen page)
So big lesson:  be careful not to look at the world only through the filters of your own perspectives and paradigms.  How it is for you and where you are may not be indicative of what's happening in other places.  That's why we make it our mission to get around to these other places and learn how other people are seeing things.
But we know it's hard for you to fly all over the place like we do, but no worries.  That's why you have us.  Enjoy!
Listen Now:
 Want more? Sign up for The Real Estate Guys™ free newsletter
Don't miss an episode of The Real Estate Guys™ radio show! Subscribe to the free podcast!
Stay connected with The Real Estate Guys™ on Facebook!
The Real Estate Guys™ radio show and podcast provides real estate investing news, education, training and resources that help real estate investors succeed. Visit our Feedback page and tell us what you think!
We're going back to Belize and invite you to join us!
Belize is beautiful, fun and very well positioned in today's crazy economic climate.  Plus, it's got some very unique attributes which are beginning to attract worldwide interest.
But as popular as House Hunters International and The Real Estate Guys™ are, Belize remains a largely undiscovered land of opportunity.  If you've ever looked at any mature real estate market and wished you could've gotten in years ago before the crowd, then you REALLY want to get to Belize sooner rather than later.  And we can help you!
There are lots of reasons to like Belize.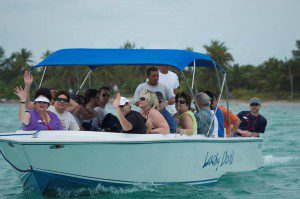 Some are obvious.  It's beautiful.  It's the only English speaking country in Latin America. They like Americans and Canadians. The currency and the government are simple and stable.  It's closer to the most of the U.S., Canada and Europe than Hawaii.  It's one of the top diving meccas in the world.
Other things are less obvious, but arguably more interesting.  Belize is a net positive exporter. That means they produce more than they consume. What a concept.  And they are a low tax (how about NO capital gains?), privacy banking and asset protection haven, but not for drug dealers and terrorists.  Just for folks who like to to have their stuff some place where trial lawyers and over-reaching governments can't grab it on a whim.  That's not everyone, but it's enough that interest has picked up recently.
As you can see, it would take us several days to tell you all about it.  So rather than write a small book and make you sit in front of your computer for hours, wouldn't you much rather sit in a boat on warm, turquoise blue Caribbean water, and chat with us while you're sipping some foo-foo drink with an umbrella in it?  Of course you would.
So click here to learn more about how you can spend 4 days in paradise with The Real Estate Guys™ while we help YOU discover enchanting Belize!