Dallas, Texas USA
August 18, 2018

Join Brad Sumrok, Grant Cardone, Robert Helms, Russell Gray, Tom Wheelwright, and John Sebree at Apartment Investor Mastery's National Conference!
HOT – HOT – HOT!
Apartments have been the hottest sector of real estate investing for the last decade. Dallas has been one of the hottest markets.
And Brad Sumrok's Apartment Investor Mastery program has become one of the hottest apartment training programs in the nation!
Check out this short video featuring Brad Sumrok …
Brad's Apartment Investor Mastery Training has EXPLODED … and for good reason. Brad's the real deal. He walks the talk … and his training delivers results.
At his first ever national conference, Brad's put together a powerful line-up of outstanding speakers … covering hot topics and attracting investors from all over the country.
Great things can happen when you attend AIM NAT CON …
Discover how the new tax laws make apartment investing EVEN BETTER … and how Brad personally saved over $800,000 in taxes with just ONE tax tip from Tom Wheelwright

Find out how small-time investors can GO BIGGER FASTER when they discover the secrets of successful syndication

Network with hundreds of other investors … just ONE relationship can change your life

Meet and hear from some of the most knowledgeable, connected and successful investors and syndicators in the nation
SPACE IS LIMITED and SEATS ARE SELLING FAST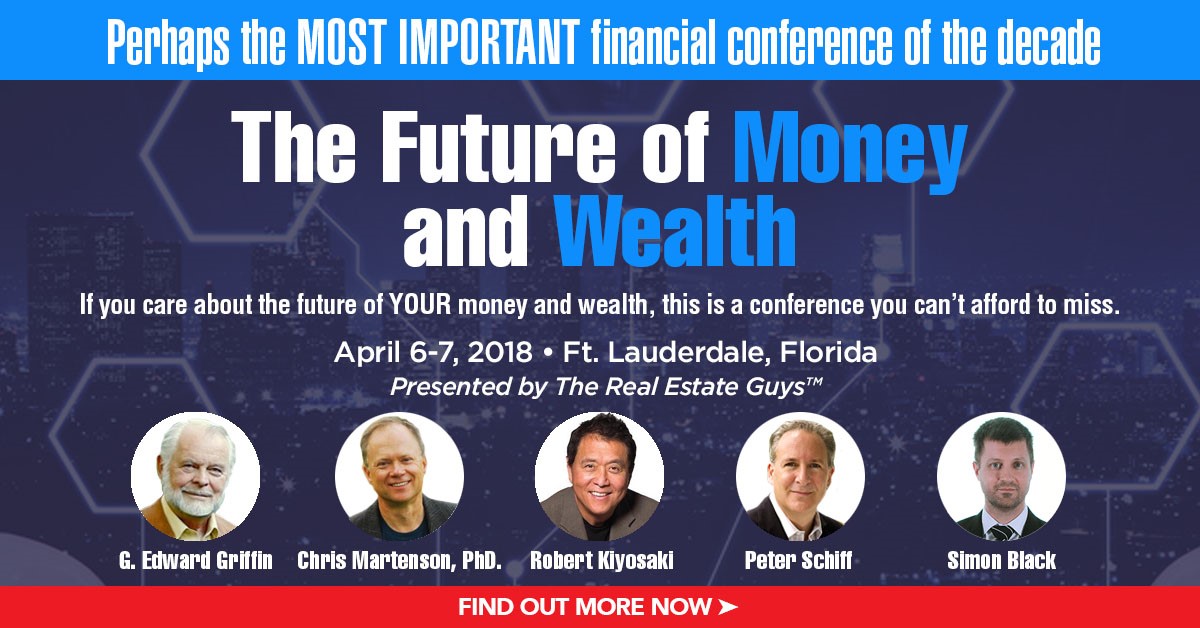 The world economic order is under-going massive change right now.  We're literally watching it unfold in the daily news.
Yet few investors really understand what's happening and why … or what they can do to both grow and protect wealth during these historic times.
"Those who can't remember the past are doomed to repeat it." – George Santanya
In two power-packed days our all-star line-up of notable experts will explain …
How the U.S. dollar is under attack and what it means to Main Street investors

What are the best and worst investments based on what's happening now … and where it's headed

How savvy investors are preparing to be on the right side of an historic wealth transfer most people don't see coming
Remember, the flip side of crisis is opportunity.  But pretending everything is fine … and not being prepared in case it's not … can be dangerous and expensive.
"Maintain unwavering faith you can and will prevail in the end, regardless of the difficulties, and at the same time, have the discipline to confront the most brutal facts of your current reality." – Jim Collins, Good to Great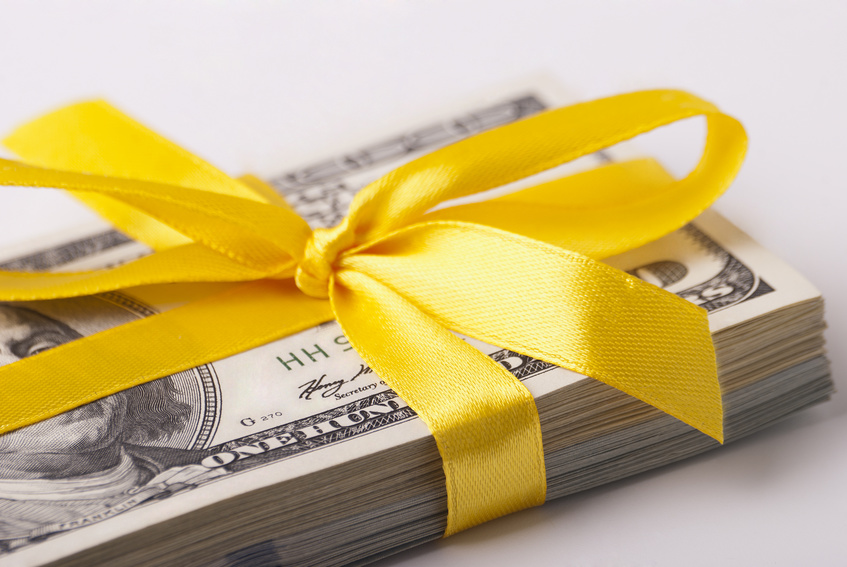 Stock Market Volatility Creates Opportunity for Real Estate Investment Syndication
We all want life on our terms.  The perfect opportunity at just the right time … where we don't have to think, work, or go out of our way to hit it big.
Be honest.  If you didn't get in (and out) of Bitcoin at the right time, aren't you just a LITTLE jealous of those who did?  We are.
But even many of those Bitcoin millionaires have taken it on their crypto-chin since the easy money train went off the rails.
The market giveth and the market taketh away.
Tom Brady said it best after the Super Bowl …
"Losing sucks.  But if you want to win, you have to play the game."
… and risk losing.  Of course, we're pretty sure Tom didn't lose too much.  And if you're playing the right game, even losers can come out okay.
That's what we love about real estate.
Sure, it's not as exciting as the roller-coaster rides of speculative exchange traded assets like cryptos, stocks, bonds, and ETFs.  But you can still make BIG money with real estate playing a very conservative game.
Right now, the market is reminding lots of paper- and digital-asset speculators that big ups often come with big downs.  So people with lots of money in those markets are realizing safer havens are pretty attractive when the tide turns.
And that's a GIFT TO YOU …
Because when you know how to make (or find) boring, reliable, stable, dependable returns … of 8-20% … with a time-tested asset like real estate … YOU are a HOT commodity.
We've been saying for years this is a GREAT time to become a real estate syndicator.  And it just keeps getting better.  There are TRILLIONS of dollars invested in paper assets through brokerage and retirement accounts … and folks who've been in those markets a while are sitting on some fat gains … BUT they're nervous … and rightfully so.
Some have already moved to cash to play it "safe" … and because they don't know what else to do.  But the dollar's been weak, and although interest rates are rising, inflation is rising faster … so the net gain on parked cash is negative.  That's a losing deal.
Enter YOUR big opportunity … syndication.
When stocks tanked in the dot-com bust, billions went into real estate for safety with yield and a hedge against inflation. 
Sure, real estate got a black eye in 2008 … even though it was a credit market problem and not a real estate problem.  But smart people realized the fundamental need for real estate didn't end with the financial crisis … and many smart investors scooped up bargain properties, just as rental demand increased because of the financial crisis.
Real estate investors have made a lot of money over the last ten years … just like stock investors.  But right now, stock investors are being reminded of the volatility of the stock market and the relative stability of real estate.
Give Nervous Stock Investor the Gift of Real Estate Syndication
Stock investors are RIPE for offers to invest in real estate.
And when you learn the secrets of successful syndication, YOU can attract many millions of dollars from frightened stock investors into the safer haven of real estate.  Best of all, syndication allows you to become wealthier helping wealthy people grow and protect their wealth.  It's an epic win-win.
Often in business and investing the best play is simply to take what the market's giving you.  Right now, it seems to us the opportunity to raise money for real estate deals just got even better.
---
More From The Real Estate Guys™…
The Real Estate Guys™ radio show and podcast provides real estate investing news, education, training, and resources to help real estate investors succeed.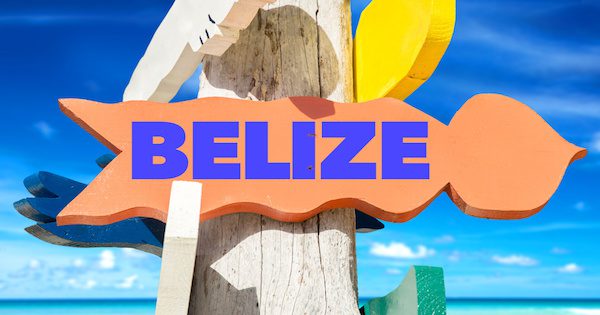 In our latest episode, we bring you along to the beautiful beaches in Belize to share why lifestyle investing is a way to make memories AND money.
When you set it up right, your real estate investments can work for you AND give you and your loved ones a beautiful place to play.
There's a reason people like Harrison Ford, Reese Witherspoon, and Bill Gates seek out the serenity of Belize for private getaways. With lush green tropics, gorgeous white beaches, and Caribbean ocean waves, Belize is postcard-worthy in every sense.
Want to learn how YOU can get your own piece of this untapped paradise? You can see it in person with us and join us in our latest episode of The Real Estate Guys™ radio show:
Your beachfront investor host, Robert Helms
His beach bum co-host, Russell Gray
---
Listen
---
Subscribe
Broadcasting since 1997 with over 300 episodes on iTunes!
Review
When you give us a positive review on iTunes you help us continue to bring you high caliber guests and attract new listeners. It's easy and takes just a minute! (Don't know how? Follow these instructions.)  Thanks!
---
Design your life to fit your lifestyle
The whole point of investing in real estate is to create assets that will make your life better…
Giving you freedom to enjoy what you really love, with those you want to be with.
Isn't that what we're ALL after?
Often, real estate investors own rental properties that will turn a profit … but their properties may not be places they'd necessarily want to live (or spend any more time than necessary!)
That's all OK. We get it. We've been there too and it's important to know the numbers make sense.
However … what if you can have a luxury property you are PROUD to own, WANT to visit, and will make a wise investment?
Even more, is it really possible to have tax deductible trips to places where you have investments?
YES!
It was quite the revelation when we figured it out more than a decade ago. It's all about location, location, location … and timing, timing, timing.
Overcoming hurdles of investing where you don't live
Some people get nervous about the idea of buying property in foreign lands.
They say it's risky.
We say it's risky not to educate yourself, and keep all your assets in the same country's jurisdiction.
Everyone has different risk thresholds, and we get that, but may we suggest the more you know, the less scary investing abroad will be.
Investing where you don't live, whether it's in a nearby state or a faraway country, presents many of the same challenges.
They can be overcome, though!
As part of the checklist of things to understand, you need to be comfortable with the local market, laws, customs, taxes, property ownership rights, etc.
Think about it: Anything out there that has a barrier to entry will have less competition. The more difficult it is, the better the opportunity when you cross that threshold.
Making the numbers work for lifestyle real estate investing
Before we get into OUR favorite place for lifestyle investing, pick a spot YOU love to vacation.
It could be the nearby lake town, tropical Hawaii, wine lovers' Napa, or romantic Paris.
Wherever your sweet spot, if you own a property where you'd normally have to pay to stay in on vacation, you gain benefits.
Rather than paying with after-tax dollars for a vacation (meaning you're actually need to save up 30 – 40 % more than the actual vacation costs), you reap rewards of being an investor, such as:
You save vacation dollars by not having to book a hotel or Airbnb place to stay, every time you visit.
You write off depreciation of the property as a tax benefit.
If it's located in a foreign jurisdiction, you enjoy offshore income and asset protection.
Why Belize is so amazing for investors
We could go on and on about Belize (and we do in our podcast!) We think it's truly one of the most beautiful places in the world. We love sharing it with you on our discovery trips.
On the eastern coast of Central America, Belize faces the Caribbean Sea. To the west, there are dense jungle rain forests with Mayan ruins.  With strings of tropical islands, white sands, and amazing palm trees, it's a picture-perfect place.
It offers world-class diving, snorkeling, spearfishing, and is only a couple hours in the air from hub cities in the United States like Miami, making it easy to get to.
Belize is small country, with a population just shy of 350,000, and is the only country in Central America with English as its official language. Every contract is in English, which makes purchasing real estate easier.
Belize is involved with the highly respected Caribbean Tourism Organization, but hasn't yet reached the attention of investors of neighboring areas. It's still prime picking in Belize!
In terms of GDP, this lush country is self-sustaining. They produce more than enough meat, vegetables, and fruit for their population and export produce and petroleum. The fish are amazing, the chicken is free range, and there are no GMOs of any kind – everything you find in the market is all organic.
Interested in knowing more? We share lots more Belize goodness in our podcast …
Remember, some people go on vacation and spend money. Others visit their investment property, make money and memories for a lifetime.
To truly discover Belize, you have to see it in person!  We visit Belize regularly to help investors discover the potential for profit in this practically perfect paradise. We'd love to see YOU there!
---
More From The Real Estate Guys™…
The Real Estate Guys™ radio show and podcast provides real estate investing news, education, training and resources to help real estate investors succeed.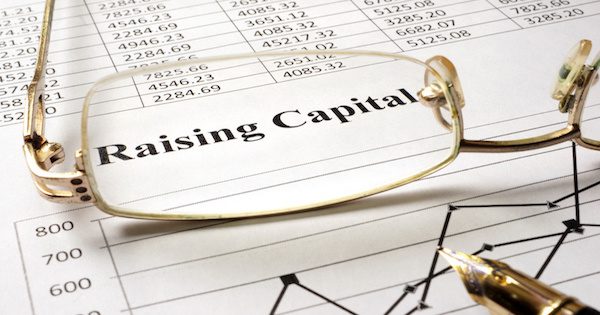 What can you do when a deal comes along that's too great to pass up, but you don't have the capital?
Rather than going to the bank for a high-interest loan, there's a HUGE opportunity if you know how to raise capital.
The money is out there … if you know WHERE to find the right people and HOW to build a relationship with them.
We call it syndication, and help others learn the secrets of how to do it.
We spoke with Victor Menasce, expert real estate developer and author, who's raised more than $300 million in his career. He's also teaching others how to raise capital, using five elements in his book … Listen to our show for the whole story!
In the studio and behind the microphones for this enlightening edition of The Real Estate Guys™ radio show:
Your capital captain host, Robert Helms
His "Captain Crunch"-eating co-host, Russell Gray
Capital expert, Managing Partner of US Real Estate Partners, and author of "The Great Canadian TakeOver," Victor Menasce
---
Listen
---
Subscribe
Broadcasting since 1997 with over 300 episodes on iTunes!
Review
When you give us a positive review on iTunes you help us continue to bring you high caliber guests and attract new listeners. It's easy and takes just a minute! (Don't know how? Follow these instructions.)  Thanks!
---
The 5 elements of raising capital
How do you feel about asking people for money?
"Most people are uncomfortable asking for money," said Menasce, "but I look at it differently. I give people the opportunity to collaborate on a project."
Menasce lives with his family in Ottawa, Canada, and saw a huge opportunity to develop and redevelop neighborhoods in the U.S. after the 2008 recession.
In his book, "The Great Canadian TakeOver: How Savvy Canadians are Profiting Wildly from the Meltdown in U.S. Real Estate," Menasce dishes details on how his company raises capital, using five elements … relationship, track record, trust, compelling opportunity, and alignment.
1.  Relationship
Don't have huge figures in your bank account, but want to get to know those who do? People with wealth are just like anybody else. They don't want to be used.
If you meet someone who's a billionaire and you're not, your connection to them has to be about something that is not money. As soon as they sense you're interested in their money, their radar goes up.
But how do you meet these kinds of productive people?
THINK … where do the wealthy hang out? How can you get in the same room?
"Those who are wealthy are often involved in philanthropy," said Menasce. "You don't need to be wealthy to volunteer for charitable causes or attend fundraising events."
Those who are wealthy often make time to enjoy themselves in country clubs and athletic events.
It doesn't matter what it is, but it's essential to have common interests beyond money: golf, deep-sea fishing, live theater, etc.
"Every potential investment is a long-term relationship," said Menasce. "Focus on the relationship. That's what matters most."
His rule of thumb is to have at least SIX interactions with someone before you ever ask them about investing.
2.  Track record
Rookies looking to find investors say, "I don't have a history in real estate. How can I prove I'm worth taking a chance on?"
Be around highly productive people.
"Business is a team sport," said Menasce. "Work with someone who has a track record. Then you can borrow some of their credibility."
Consider how others see you and the questions they will ask: Who is the team? What is their reputation? What relationship do I have with the team?
"People are not going to want to place money with an individual," said Menasce. "People don't invest in solopreneurs – they invest in businesses."
3.  Trust
There's a psychological contract in trust. You have to earn trust over time.
"It's built through actions, not words," said Menasce. "Do they do what they say they'll do? Can you trust them to keep small commitments?"
Trust often boils down to the little things … and both parties need to earn trust for raising capital to work. It goes both ways.
Here are a few questions to think about:
Do you arrive at meetings when you said you would?
Do you deliver on information or details you commit to research?
Do they show a respect of your time?
Do they listen when you're talking?
You don't continue in a relationship (business or personal) if you can't trust someone.
4.  Compelling opportunity
The definition of a "compelling opportunity" is in the eye of the beholder.
"What might be compelling for you, might not be for someone else," said Menasce. "But remember, a truly great deal attracts capital. All good deals get done, and quickly."
Some people chase deals with "scarcity mentality," which Menasce advises against.
"When you see bidding wars, that's scarcity mentality" said Menasce. "The truly great investors and developers are making the pie bigger. They create it. They are not deal-chasing, they are deal-creating."
5.  Alignment
Probably the most complex of the five elements in raising capital is aligning goals for the money and the project.
You need to create straightforward criteria.
For example, when looking at a potential real estate deal, think: What's the rate of return? What's are tax consequences? What is the cap rate?
It has to make sense to you AND your investors.
"When something almost works, it's seductive," said Menasce. "Don't waste your time or their time. If there's any element that's forced, it's not going to work."
Remember, just like in dating, people are not attracted to desperation.
"If it's a win-lose relationship, I don't want to do it, even if I'm on the winning side," said Menasce. "It's critical to get alignment. If you don't have it, walk away and find someone else."
---
More From The Real Estate Guys™…
The Real Estate Guys™ radio show and podcast provides real estate investing news, education, training and resources to help real estate investors succeed.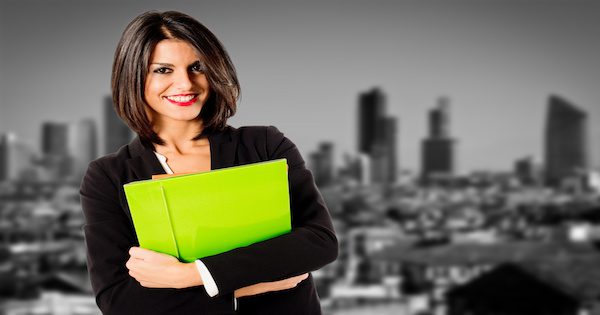 Taking your real estate investments from a mere "hobby" to a serious business requires a paradigm shift.
You need to think of yourself as the president of a real estate company.
Any mature company has systems and infrastructure, people with roles and responsibilities. Your real estate business can too.
There are a lot of hats … marketing, finance, operations … and we share tips on how to more effectively tackle each of those areas.
Taking care of business behind the microphones for this edition of The Real Estate Guys™ radio show:
Your let's-get-to-business host, Robert Helms
His busy-body co-host, Russell Gray
---
Listen
---
Subscribe
Broadcasting since 1997 with over 300 episodes on iTunes!
Review
When you give us a positive review on iTunes you help us continue to bring you high caliber guests and attract new listeners. It's easy and takes just a minute! (Don't know how? Follow these instructions.)  Thanks!
---
Getting what you really want – freedom of TIME
While we all like the idea of passive income, when you peel back the onion layers to what real estate investors really want … they want freedom of TIME.
Time to enjoy the money they're making.
Time with the people they care about most.
Time to focus on their true passions.
While real estate investing can get you there … too often we see real estate investors who are not free at all.
For example, we know a guy who owns a huge apartment building, bringing in more than a million dollars a year … yet he's trapped in the property manager's office 16 hours a day.
As Robert Kiyosaki talks about in his books, how do you go from the "S" quadrant (self-employed) to the "B" quadrant (business-owner), where you have freedom to focus time on the bigger picture of your business?
Marketing – treat your business like a business
Marketing is essentially letting people know you exist, giving them a taste of what you can offer them, and letting them decide if they're interested.
How are you marketing yourself?
Anyone can start right now to work on their professional image. Do you give the right first impression when people meet you? Do you have a firm handshake? Do you look people in the eye? Do you show interest in them, or always turn the conversation to yourself?
If you're wanting to work on the big deals, people need to see you as a professional they can trust to manage money.
It's in the little things.
For example, when you get out networking with potential real estate partners, have a business card. Not one from a company you work for, but for YOU – your real estate business.
We recommend creating a website (there are lots of simple templates out there!), and having a professional voicemail greeting.
Put yourself in a position so that when deals come up, you're top of mind.
Finances – prepare NOW for future opportunities
Just like playing Robert Kiyosaki's "CASHFLOW" game, every time you make a move, think ahead.
As a real estate entrepreneur, you have to discipline yourself.
Otherwise, when you discover a PERFECT opportunity to invest, but don't have the credit score you need … you'll see it can be expensive not to be prepared.
Three things to do NOW so you're ready to jump when the chances come up:
Meet with your mortgage professional ahead of time. Learn where you stand financially and what kind of loan you could get. After you have built up some investment debt, visit your mortgage professional again, since your qualifications might have changed.
Manage your credit score proactively. Get it where you need it to be. You'll thank yourself later.
Build a list of investors. (This is for those looking to syndicate and invest with other people's money.) You'll want a bigger list then you need. Ask questions now so you understand the profile of your investors: their timeframes, their risk comfort, how much capital they can offer. These are all good things to know in advance.
Operations – create a team that supports you
If you're a one-man or one-woman band, you may not think about having a team.
You might be a super-efficient get-it-done person, but let's be honest: We're all human beings with a limited capacity.
You need systems and procedures for onboarding, operation, disposing, and managing properties. How much freedom is there, if everything that has to be done is on YOUR plate?
It's not being "cost effective" to learn from scratch how to do everything. Your TIME is valuable, remember? If you want to be the highest paid person in the room, you need to start to think like that.
As an entrepreneur, it's NOT your job to know everything!
No, entrepreneurs don't think that way. You build the team. Your mission is to see the big picture and give the team direction to achieve it.
It takes trust to let go of the things you usually do, but when you build the right team, you go from a small-time operator to BIG-TIME business owner with more free time.
When we say "team," we're not talking employees. Your team are the professionals around you that will help you at every stage: mortgage professional, property manager, legal counsel, etc.
Leadership – growing your business
When you've marketed yourself, beefed up your finances fitness, and built a team to execute the details, you can lead your business into bigger real estate deals.
Remember … growth comes from stretching outside your comfort zone.
Many people are out there have more money than they have time. When you open up YOUR time to focus on building your business, they will want to do business with you.
This is the beauty of syndication.
With an efficient business model, you're able to qualify whether or not potential investors are worthy to be your partner.
Think as a BUSINESS, work as a BUSINESS, and you'll be surprised at all the BUSINESS you'll create.
---
More From The Real Estate Guys™…
The Real Estate Guys™ radio show and podcast provides real estate investing news, education, training and resources to help real estate investors succeed.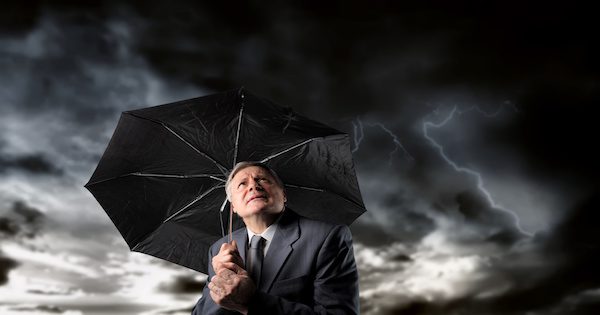 How you feel impacts the purchases you make … from toothpaste to two-tone paint … yes, emotions even influence your investments in real estate!
There's a reason stock analysts talk about "the mood of the market." Business decisions are vastly influenced by emotions.
In our latest episode we hear from two leading economic researchers about the smart way to keep emotions under control in uncertain times. Personalities in our latest episode of The Real Estate Guys™ radio show include:
Your emotionally intelligent host, Robert Helms
His emotion-turned-motion co-host, Russell Gray
Popular author, trend forecaster, and "Emotional Capital" scholar, Chris Martenson
Researcher and leading economic publisher, Bill Bonner
---
Listen
---
Subscribe
Broadcasting since 1997 with over 300 episodes on iTunes!
Review
When you give us a positive review on iTunes you help us continue to bring you high caliber guests and attract new listeners. It's easy and takes just a minute! (Don't know how? Follow these instructions.)  Thanks!
---
Watch out for these two emotions in real estate
As ROI investors, we want to be as detached as we can, and use our intelligence to make informed decisions.
Yet, the real estate marketplace is full of emotions … Think about it.
Remember the first time you bought a house … in the process, was there fear? Perhaps anticipation? When it was purchased, did you feel relief? Maybe joy?
Sometimes in real estate we don't let our emotions serve us. The first step is awareness of how emotions influence your ability to make decisions, negotiate, and work with people.
When the market's not giving you a lot of great deals, perhaps you might fudge your pro forma, change your standards. Why do we do this? Generally, two emotions are the culprit.
GREED and FEAR.
Greed makes you chase a deal and sometimes causes you to overbid or be too stingy with those trying to work with you.
Fear keeps you up at night. It causes you to stumble and second-guess yourself, knowing there's a possibility of making a mistake.
Harness your emotions – lessons from two real-life examples
If you want to advance your life, emotions are the fuel and energy that makes that happen. We at The Real Estate Guys have a couple examples for you.
When the real estate bubble burst in 2008 and Russ lost loads of money, he felt a lot of emotions. The first was shock. Then denial. Then depression.
Then Russ realized, "This is real. I have to deal with it. Put it back together." He lowered his emotions so he could make more rational decisions.
Lesson 1: Looking back, that hard time was one of Russ's greatest gifts. His marriage was tested. Friendships were tested. He saw who his real allies were.
In a second real-life example, when Robert and an investing partner were searching for a parcel of land to buy, they set a price together. Soon, they found themselves bidding in an auction.
The bidding started. Competition soared. Emotions heated.
Before Russ knew it, his partner's hand when up for a price higher than they'd agreed.
Lesson 2: Don't let heat of emotions take over in a real estate transaction.
Emotional Capital, the most important type of capital
Chris Martenson, author of the new book, "Prosper!: How to Prepare for the Future and Create a World Worth Inheriting," shares research on many types of capital, which he discusses with us at length in our podcast.
For example, many of us are familiar with "Social Capital," or the people we have in our Rolodex who will help when we need them.
Another type Martenson outlines in his book is "Living Capital," which includes a person's body and resources for nurturing physical life. He shared how he's lost 30 pounds and grows a garden around his property, his supply of clean food.
The third, which most people overlook, is Emotional Capital. "It's most important," said Martenson. "If you don't have Emotional Capital, you will be ruined. Most people won't be harmed necessarily by the next economic downturn, but by how they react to it."
He shares an example of economic disaster in Russia from 1989 to 1997. During that time, 54% of all deaths were from alcohol, up from the normal rate of 4%. "Some couldn't manage it," said Martenson. "They drank themselves to death while others created fabulous wealth. The difference is their emotional outlook."
With a healthy supply of emotional capital, resilient people have the ability to shift directions and adapt when changes come.
Not sure you're that type of person? Good news: It can be learned! Martenson gives specific tips on how to increase emotional capital in his book.
"Reacting emotionally is the worst thing you can do"
Researcher and publisher Bill Bonner, since the late 1970s, has exposed and predicted the world's most disruptive events. His research and publications reach 2.5 million people worldwide.
Bonner sees the mistakes people make when they're scared.
"Reacting emotionally is the worst thing you can do," said Bonner. "We see it over and over in history. Every time there's crisis, people get frightened and sell. You want to sell before the crisis. Don't wait until everybody's feeling bad."
What's his advice for those looking to build wealth?
"Everything is in context of your age and what you want to do," said Bonner. "If you're young, you're likely looking to build capital. If you're older, you need to figure out if you have enough to speculate, or want to hold on to what you have."
Bonner recommends investing in property and productive investments with businesses that produce tangible goods. "Even if you're thinking about stocks and bonds, look at carefully," he said.
Whether you're looking to build up your real estate portfolio through syndication or want to expand your other tangible assets, remember to keep your emotions in check.
Yes, investor, YOU be the master of your emotions – don't let them master you.
---
More From The Real Estate Guys™…
The Real Estate Guys™ radio show and podcast provides real estate investing news, education, training and resources to help real estate investors succeed.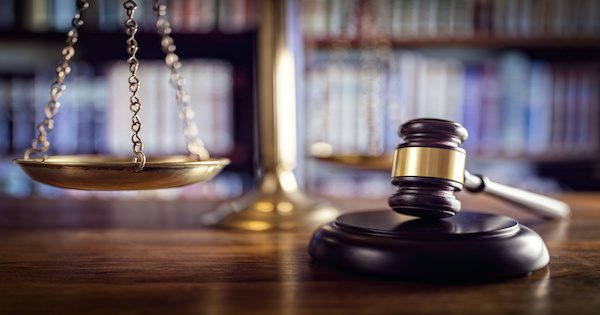 The top players in real estate have the top advisors.
In our latest episode, we take you to New York City to hear timeless wisdom from George H. Ross, known as Donald Trump's "right hand man" for real estate advice for four decades.
Below we share just a few wisdom nuggets from the interview.
Listen in (this is one to listen to again and again!) and you'll hear valuable advice. We're talking timeless wisdom. Personalities included in this episode of The Real Estate Guys™ radio show:
Your wisdom-seeking host, Robert Helms
His wise guy co-host, Russell Gray
World-class attorney, former Trump Organization vice president, and 88-year-old fountain of wisdom, George Ross
---
Listen
---
Subscribe
Broadcasting since 1997 with over 300 episodes on iTunes!
Review
When you give us a positive review on iTunes you help us continue to bring you high caliber guests and attract new listeners. It's easy and takes just a minute! (Don't know how? Follow these instructions.)  Thanks!
---
Making it big in the big leagues of real estate
New Yorker George Ross, has been practicing law for six decades. He's been a confidant and consultant for big corporations, trusted by billionaires because of his expertise.
He's overseen hundreds of deals, with behind-the-scenes stories from his work with Mr. Trump for the past several decades.
One of the biggest things Ross has learned?
"In real estate transactions, it doesn't matter if it's big or small – it's just got more zeros. It's the same. Just the numbers change," said Ross.
"Fortunes have been lost and made in real estate. If you don't know what you're doing, get out of it," he adds.
On working with Donald Trump
Decades ago, Ross advised the bold 27-year-old Trump on an "impossible" real estate deal in New York City. "He approached me and said, 'Come with me and we'll have fun. We'll build some buildings.' And we did," said Ross.
"It was a peculiar relationship. We didn't have any strings attached. I could leave any time I wanted. He asked my opinion on deals. I would tell it like it is. He knew he was getting an honest opinion."
After four decades of a working relationship, Ross has seen Trump in many different situations.
"He never wanted to be ordinary," said Ross. "He had the ability to convince people to do things they wouldn't ordinarily do. He became anonymous with luxury. He became a brand."
Ross's opinion on the Trump's best attribute? "Surround yourself with quality people. He never micro-managed."
He also acknowledges the presidential candidate's flamboyant characteristics. "Does he have an ego as big as a house? No question, he always has," said Ross. "Does he have a tendency to exaggerate? Absolutely. He knows when he's being a showman."
Ross's master tips for approaching negotiation
Most people assume that negotiation has to be adversarial, a win-lose situation. "It doesn't have to be that way," said Ross. "Negotiation is not winning. It's making a deal."
"The best real estate contract is one I can throw in a drawer and never look at," said Ross. Why? Because he trusted the people he negotiated with. Ross advised building a relationship of trust, using the following principles:
Learn as much as you can about the people you are negotiating with. Search their name online, talk to people who know them.
Seek to understand what impresses them.
Help them feel comfortable – they will work with you if they like you.
Take time. Don't rush it.
He shares the idea of "invested time," meaning that when you get the other party to invest their energy, money, and time in a deal, they don't want to give it up.
Being an advisor on NBC's "The Apprentice"
At one point, Trump called Ross in his office and asked him to be a judge on a reality TV show for entrepreneurs. He decided to try it out.
Although he'd been a lawyer for 60 years, an NYU law professor for 20 years, it was the first time Ross was recognized by strangers in airports.
"It was great for me," said Ross, who appeared on the show for 10 years. "I never realized the power of television. Never."
How to get started in real estate investing
When getting started, if you haven't got money to invest, you need to build a reputation. Here's how Ross says to do that:
"Go to the best real estate broker and say, 'I'm going to be the biggest client you ever had. Not now, but if you treat me right, I'll be your best client.'"
Once you do that, the broker smells money. People are attracted to confidence.
"You take that information and analyze it, then you go to the second best broker," said Ross. "Say the same thing. Use the information you had from the first guy. Before you know it, you've got a reputation."
Then Ross says to borrow as much as you can, for as long as you can.
For those who've run out of their own resources, there's smart syndication, using other people's money to invest.
Last word of advice: Don't be afraid of mistakes along the way. As Ross likes to say, "If you haven't failed, you haven't lived."
---
More From The Real Estate Guys™…
The Real Estate Guys™ radio show and podcast provides real estate investing news, education, training and resources to help real estate investors succeed.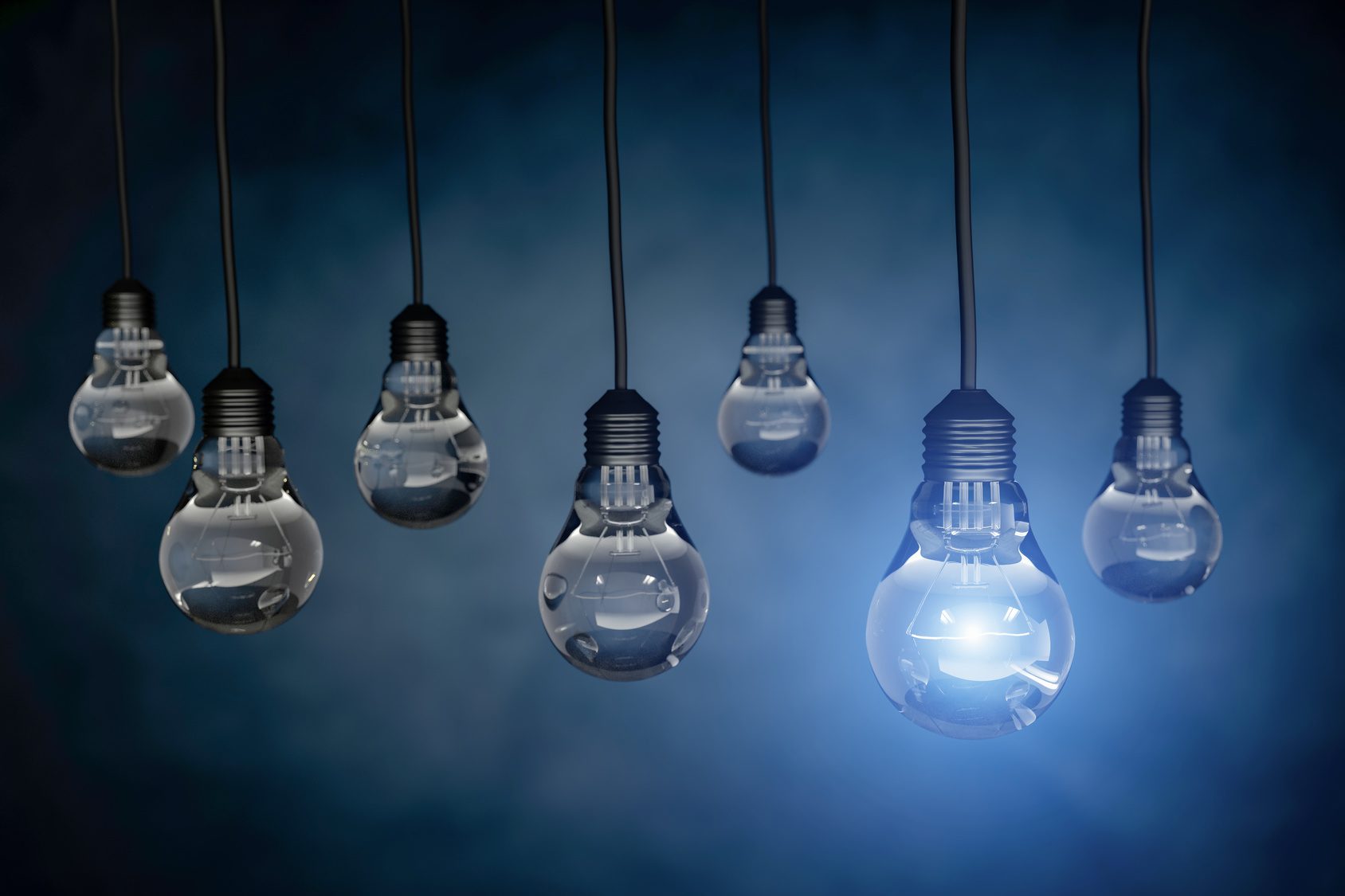 In this week's episode, we lined up six fascinating thought leaders at the seventh annual Freedom Fest – including a candidate for President of the United States!
Everyone at Freedom Fest has one thing in common. We're all in pursuit of whatever "liberty" means to us, whether that's private property or private thoughts.
In this edition of The Real Estate Guys™ radio show you'll hear from:
Your freedom-loving host, Robert Helms
His free-spirited co-host, Russell Gray
Economist and author, Peter Schiff
Investment expert, Adrian Day
Fund manager and bestselling author, Marin Katusa
LatAm Prime Farmland Investments manager, Louie O'Conner
Editor-in-Chief of Forbes business magazine, Steve Forbes
Libertarian U.S. Presidential Candidate, Gary Johnson
---
Listen
---
Subscribe
Broadcasting since 1997 with over 300 episodes on iTunes!
Review
When you give us a positive review on iTunes you help us continue to bring you high caliber guests and attract new listeners. It's easy and takes just a minute! (Don't know how? Follow these instructions.)  Thanks!
---
We're pretty agnostic when it comes to politics. Our guests at Freedom Fest shared their perspectives – you make your own decisions.
Below we've captured a brief synopsis of what they each shared on the show. Listen in for the whole story!
Peter Schiff – Economist, financial broker/dealer, author, and host of the Peter Schiff Show Podcast
Schiff shared insights into the dollar, gold, and stocks. He gives a BIG tip for real estate investors.
"The dollar has gone down consistently over time," Schiff said. "The next decade we can see an even bigger loss of the dollar than the prior century.
Schiff points out that gold stocks have shot up in the last six months. "The environment for gold has never been this good," he said, "people should not be upset they missed it – this party is just getting started."
Schiff shares that the real estate market "is being artificially propped up," with home ownership rates now at a 50-year low.
Here's where the HOT speculative money is involved in real estate money.
When current investors decide they want to get out because they bit off more than they could chew, they will likely drop their properties quickly.
That's where YOU can get great buys.
Adrian Day – Chairman and CEO of Adrian Day Asset Management, a registered Investment Advisory firm
When you want to know what's new with gold, Adrian Day is one of the world's experts.
"Now the gold's starting to move," said Day. "We're seeing people jump on board. There's a lot of money on the sidelines."
Gold feeds on uncertainty, since its value is generally the inverse of the dollar. That makes NOW a good time to be invested in it.
"Everywhere you look, the macro fundamentals are very bullish for gold," said Day.
This is due to several factors. One, interest rates are staying low. Two, there's immense uncertainty in international affairs, especially post-Brexit.
Marin Katusa – Fund Manager, Author of New York Times Bestseller "The Colder War," Director of Copper Mountain Mining Corp.
Once a high school math teacher, Marin Katusa began into investing in metals at age 23. First it was tungsten, then uranium.
Pretty quickly he started writing larger checks, and now is a major investor in Canada's largest copper mine.
With his experience traveling to over 100 countries, Katusa learned the importance of investing in "the right people, at right time, and the best assets."
What do you do in a time like this, when there are negative interest rates?
"There's a lot of confusion and uncertainty," Katusa said, "The Brexit really woke people up. People don't know where to put their money for safety."
He recommends being careful where you put your physical gold.
Katusa also advises AGAINST investing in coal.
"Coal not only has the environmental aspects working against it … but China started changing the rules on coal," said Katusa. "I have zero coal investments."
Louie O'Conner – General Manager, LatAm Prime Farmland Investments
O'Conner shared a unique, new way to invest in agriculture.
Through LatAm Prime Farmland Investments, you can make individual investments in a Colombian aloe vera farm.
Aloe has been known for medicinal properties, and it's also becoming a popular flavor in drinks. For example, recently, Coca Cola invested in an equity share in a Los Angeles-based aloe company.
"We call it 'farm-in-a-box. It's hands-off. Turn-key. The investment includes management until the first harvest," said O'Conner.
The aloe vera crop in Colombia is run by an established, well-educated family.
Entry level investment is $38,000 for one hector, or 2.47 acres of land. Investors pay annually, but the aloe is harvested three or four times a year.
We share more details on how to invest in this unique opportunity in our show.
Steve Forbes – Editor-in-Chief of Forbes business magazine
Steve Forbes, a publishing executive who was twice a candidate for the nomination of the Republican Party for President, has great passion for America.
His new book, "Reviving America," advocates three reforms to improve the United States:
Patient control of healthcare. He suggests more transparency to arm patients making care decisions, such as infection rates at hospitals.
Tax code. He says the U.S. needs to remove the complexities, and simplify taxes.
Stability of the dollar. He argues money should have a fixed value, as it did for 180 years.
Forbes' news platform has grown substantially. "Our paid circulation is the highest it's ever been," said Forbes. "We've got 60 million unique visitors a month on our website, and over 1,000 contracted contributors … we're producing a magazine every day.
Gary Johnson – Libertarian Candidate for U.S. President, Former Governor of New Mexico
We asked U.S. Presidential Candidate, Gary Johnson: What does America need?
"Most people support everyone making their own choices in their own lives," said Johnson. "Given the polarity of the two major candidates, the opportunity is open."
Johnson argues a need for less government, since big government costs money and takes away individual liberty.
"Count on me to sign any legislation that simplifies tax code," Johnson said. "Democrats can't balance a checkbook. Republicans force an agenda on other people."
Whatever your political leaning, we at The Real Estate Guys™ encourage you to take a step back and look at the big picture.
As an investor … real estate or otherwise … it's critical to stay informed of the forces and trends looming on the horizon which can and will affect your wealth.
So join us at the longest-running investment conference in the U.S. and take the reins on your future.
---
More From The Real Estate Guys™…
The Real Estate Guys™ radio show and podcast provides real estate investing news, education, training and resources to help real estate investors succeed.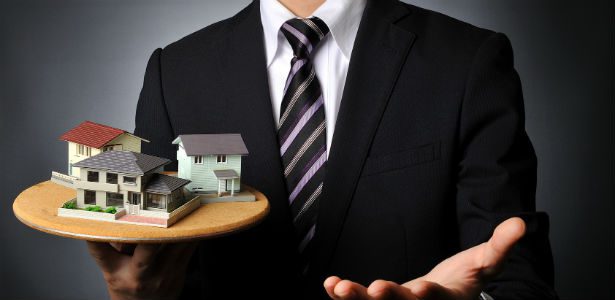 Have a burning real estate question? Shoot it our way.
Every couple of months we do an "Ask The Guys" show. In this week's episode, we shared several real-life questions from our listeners and provided our ideas on how we would approach their situation. (Note: We do not give advice. We provide ideas and information. We recommend getting professional counsel.)
Below are summaries of four of the questions we covered this week ranging from market selection to self-directed IRAs to optimum use of leverage.
---
Listen
---
Subscribe
Broadcasting since 1997 with over 300 episodes on iTunes!
Review
When you give us a positive review on iTunes you help us continue to bring you high caliber guests and attract new listeners. It's easy and takes just a minute! (Don't know how? Follow these instructions.)  Thanks!
---
Question: Nicole from Pennsylvania wrote, "My husband and I have saved up $30,000 cash to purchase an investment property. We're prepared for a 20% down payment and are interested in the condo rental market in Florida. What do you know about that market?"
We like to say, "Live where you want to live, invest where the numbers make sense."
First, visit with your mortgage professional and see what you qualify for. When you know what you can afford, it's easier to tackle where to invest.
As a background on Florida, it's been a great job creation market. A lot of baby boomers have moved there, as it's known for being a popular state to retire. We are fond of the central Florida market. It might be a bit pricey for what you've saved at this point, since you'll want to have a contingency cache.
As part of your budget, you'll need to allocate resources to travel and your team. Don't be skimpy on picking the right person. In fact, if you're buying out of state, it's often wise to let a local property management company help you find a property.
One caveat: When you're looking at condos, consider the condition of the HOA. That's something you'll want to make sure you understand before making a purchase.
Question: Ryan in Georgetown, Massachusetts, age 23, is living at home with his parents and considering buying a home rather than renting. He asks, "What's the ideal percentage to put down? Who should be on my team?"
To answer both questions, you need a great mortgage professional on your team. There might be mortgage programs available for first-time home buyers. To make sure you take advantage of them, your mortgage professional will be your best friend.
He or she will also pull up your credit score, the starting point to see what kind of credit you qualify to receive.
We recommend planning your credit approach to property ownership a year in advance or more. If you don't want to wait, you might need a co-signer.
If your income is low enough, you may want to owner-occupy your first property. Live in it for a little while, then turn it into a rental property. If you can force some equity, making valuable updates to the property, you can use that on your next investment property.
We don't recommend a condo. A single-family home is a good bet, as far as liquidity.
When you are young and willing to compromise on your lifestyle, feel free to be creative. For example, you can go bigger than you may be comfortable on your own, then rent rooms out to your friends.
If you're interested in learning how to invest using other people's money, we will share in-depth about how to do that in our upcoming Secrets of Syndication Success event.
Question: David in Boise, Idaho, asked: "Are there limits, as a percentage, to invest my self-directed IRA? Can I invest it into one property?"
We definitely recommend you talk to a tax advisor. If your IRA is self-directed, then yes, you are legally allowed to invest as you please.
While you can, the bigger question is should you invest it all into one real estate project?
Generally speaking, it's not a good idea to put all your eggs into one basket. It may be prudent to diversify.
We don't have all the details on David's portfolio, but the general principle is it's never good to be greedy. Sometimes you swing hard and get the Grand Slam, and sometimes you strike out. If you're not prepared to strike out, it might not be the best route.
Question: Kevin in Bellingham, Washington, asked: "What do you think about paying for online real estate courses? If that's not advisable, is studying for a realtor's license a good idea?"
We are big proponents of paying for education. But make sure it's a quality education with a reputable teacher. You should always know somebody's agenda.
For example, our agenda is to teach you the market. At our events, we're not looking to sell you property. We're looking to teach you the market.
Once I spent $2,500 on a one-day course. I thought of it as an investment and have used the knowledge I gained that day to make a far greater return.
Don't hold back on investing in your future. When you can gain actionable knowledge, expect that you will get a return. It's up to you to put knowledge to practice.
As for a realtor's license, most of the time when you're getting a professional license, you are being trained on how to represent someone else. You'll learn the legalities and structure of how to help. That's good information to know, but it might not be necessary, depending on what you want to accomplish.
Spend time around other investors. Rely on your technical advisors. If you need a specific skill beyond that, invest in your education and then use that knowledge until it pays you back.
---
More From The Real Estate Guys™…
The Real Estate Guys™ radio show and podcast provides real estate investing news, education, training and resources to help real estate investors succeed.