Here are some thoughts for real estate investors in the wake of Donald Trump's "stunning upset" in the U.S. Presidential election…
The 2016 election has obviously been very polarizing.  We're just a couple of real estate guys trying to figure out how policies, economics and the mood of the market create challenges and opportunities for real estate investors.
So now that we know the election results, we thought it would be a good time to focus forward.
About half the US population is angry or depressed. The other half is hopeful they've found the guy who'll "drain the swamp" and "make American great again." Time will tell.
We're old enough to remember people feeling the same way in several past elections. Jubilation and angst. Hope and fear. Pride and disappointment. Lots of tension.
But the world kept spinning. The sun still came up. Trees kept growing. People kept living… eating, drinking, sleeping, vacationing, shopping; going to school, the doctor, the movies… and paying their rent. 🙂
Over the decades real estate investors have found ways to profit… in spite of wars, social unrest, political scandals, 20% interest rates, stock market crashes, recessions, and on and on and on.
Personally, the 2008 financial crisis was WAY worse for our business and personal lives than any single election. Millions were lost. Companies failed. Properties were lost.
But life went on. Great lessons were learned. Powerful friendships were forged. Profitable investments were made.
As President Obama said in his post-election speech, "…we learn from our mistakes, we do some reflection, we lick our wounds, we brush ourselves off, we get back in the arena, we go at it. We try even harder the next time."
In 2017, President Trump will be facing huge challenges. Just like President Obama did in 2009 and President Reagan did in 1981.
Will Trump succeed?
Not if the goal is to please all the people all the time. Just like with Obama and every other administration before, there will be winners and losers. It's just a matter of WHO wins and loses, and how big a slice of the population they represent.
To paraphrase Abraham Lincoln, "The best way to help the losers is not to become one of them."
So it isn't what President Trump does or doesn't do that has the most impact on our lives. It's what WE do in response to whatever's happening around us that determines our future.
Here are some of the things for real estate investors to think about moving forward…
Uncertainty could stifle short term traditional job creation.
Donald Trump has vowed to "repeal and replace Obamacare." Whether you think that's good or bad, no one has any idea what it actually looks like.
Small businesses, who account for the vast majority of job creation in the U.S., will be facing an uncertain landscape… yet again. Just as they did when Obamacare was introduced and rolled out.
One principle we've learned is that a confused mind won't act.
So unless and until this issue is decided quickly, businesses will hesitate. We won't be surprised if conventional job growth remains tepid in the short term.
With that said, people still need to eat. And whether a Trump administration and Republican Congress shrink social programs or they collapse under their own faulty model, people are going to need to find ways to make a living… with or without conventional job creation.
So we think the "virtual" economy will continue to grow. That means, as landlords, we may need to become more flexible in how we document "employment" when qualifying tenants.
Speaking of tenants…
Communities of undocumented residents may lose residents.
If the government begins to move toward deporting undocumented residents… or those residents believe they will… some residents may decide to leave first.
This happened in Arizona in the mid-2000's. And landlords who had a large population of undocumented residents experienced a large and rapid decline in occupancy.
So take a look at the tenant mix in your portfolio and consider how immigration policy might affect you.
Stability could become the "hot" investment criteria.
Long before Donald Trump showed up on the political scene, much less won the Presidency, we've been advocates of investing in things that are real and essential.
That's because as volatile as our political environment is, the very fragile financial eco-system is arguably much more potentially volatile… and will likely impact your investments and opportunities much more directly than politics.
Think about the paper asset market's (stocks, bonds, currency) reaction as Trump's victory became more apparent. At one point, Dow futures were down around 900 points. The news networks were incessantly reporting on the extreme volatility in "the markets".
Of course, by the next day, the Dow was UP over 200 points.
But do you remember seeing all the reports on how far real estate prices and rents were falling on election night.
No? That's because there weren't any. Real estate isn't part of "the markets" all the gamblers play in… and the media obsesses over. Far too boring.
So while paper asset investors were being nauseated on the roller coaster of election night results… real estate investors were munching popcorn and collecting rents on the merry-go-round of real assets.
That's because cash flows on real estate are among the most stable investments you can make.
So even though the world is uncertain, you can bring some stability into YOUR life with properly structured income producing real estate in the right markets.
And if you're so inclined, it's a great time to create a business providing those kinds of investments to worried investors.
Interest rates could rise… whether the Fed wants them to or not.
We're NOT saying it's going to happen. There are lots of reasons for it not to. We're just saying the odds are probably higher now because we're guessing the Fed isn't a fan of Donald Trump.
Both Trump and Summit at Sea™ faculty member Peter Schiff suggested that the Fed held interest rates down to help the Democrats. The idea being a rise in rates would crash the stock markets.
We don't know if that's true or not, but now that Trump has won, is it possible the Fed would hike rates in December just to spite him?
We'd hate to think so, but as we've all just observed, politics is a VERY NASTY business.
Even if the Fed doesn't raise rates directly, it's possible the markets will raise them anyway.
Major U.S. bond holders like China, Japan and Saudi Arabia have been selling bonds, which puts downward pressure on prices and upwards pressure on yields (rates).
We'll have more to say on interest rates in the near future. But for now, we continue to think real estate portfolios are probably better off structured with long-term fixed debt and adequate cash flows to survive decreases in net operating income.
Of all the aspects of a Trump administration, the one we find MOST fascinating is the dance between President Trump and the Federal Reserve.
Pass the popcorn please.
Until next time… good investing!
More From The Real Estate Guys™…
The Real Estate Guys™ radio show and podcast provides real estate investing news, education, training and resources to help real estate investors succeed.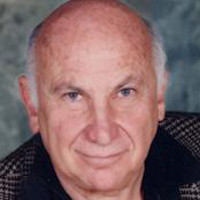 Irwin Schiff Dies While In Prison
In one of the most tragic episodes in modern American patriotism, long time tax system critic Irwin Schiff succumbed to an untreated illness while incarcerated in Forth Worth, Texas.
As long time listeners know, over the last few years we've become friends with Peter Schiff.  Peter's a brilliant and outspoken pundit on economics, a best-selling author, a former candidate for U.S. Senate and a highly successful businessman.
Peter's also the son of Irwin Schiff.
What listeners may not know is that long before I became co-host of The Real Estate Guys radio show or ever met Peter, I'd been following the work and career of Irwin Schiff.
In fact, Irwin Schiff had a profound impact on the direction of my life and career.  In many ways, Irwin Schiff's influence led me to join The Real Estate Guys™ and ultimately to form a friendship with his son.  But when I first met Peter, I didn't even know they were related.  I was attracted to Peter's mission and message.
I share this because each of you will meet people in your life who will influence you as well.  Not everyone will agree with or approve of your heroes.  Irwin Schiff was a controversial man.
But Irwin Schiff was a great man… a man of intellect and conviction.  Courageous and outspoken, Irwin unjustly suffered at the hands of the country he loved.
And Irwin Schiff died in prison… blind, sick, untreated…and at 87 years old, shackled to his hospital bed and monitored by an armed guard.
It's unbelievable and unconscionable.   But it's true.  I know because Peter called me the night his dad was dying and told me what was happening.
But for all Peter's wealth and intellect, he couldn't get the government to allow his father, a non-violent man, to die in peace with his family.  Instead, they kept him handcuffed to his bed and under armed guard.  It's crazy when you think of the kind of people our prison system and politicians routinely pardon, parole and release back into the public.
It makes you wonder what they're so afraid of.
Our audience is interested in building wealth through real estate.  So we try to avoid getting too political or overly involved with getting people riled up over all the corruption and incompetence we see in the government, in the banking system and on Wall Street.
We simply try to see it for what it is and navigate accordingly.
But without freedom, there is no wealth.  And without brave men and women to cry out against injustice when they see it, there is no freedom.
Freedom starts as an idea, then becomes an ideal.  But it doesn't become real until courageous people act.  The only reason we have a United States of America is because brave freedom lovers spoke out…and then acted…against what they perceived as the tyranny of an overreaching British empire.
Not everyone agreed with them at the time.  Perhaps there are some who still don't agree.  They'd rather go along to get along.
But not Irwin Schiff.  Irwin was a man of ideals and action.  And whether you agreed with him or not, you have to admire his courage and conviction.  I know I sure do.
Below is a tribute Peter Schiff wrote about his father.  I encourage you to read it.  Then take some time to look up the life and work of Irwin Schiff.  I know you'll learn some things which will enlighten you.  Some will absolutely shock you…perhaps into being more aware and protective of the very freedom you hope to exercise and enjoy with the prosperity you gain through your investing.
My father Irwin A. Schiff was born Feb. 23rd 1928, the 8th child and only son of Jewish immigrants, who had crossed the Atlantic twenty years earlier in search of freedom. As a result of their hope and courage my father was fortunate to have been born into the freest nation in the history of the world. But when he passed away on Oct. 16th, 2015 at the age of 87, a political prisoner of that same nation, legally blind and shackled to a hospital bed in a guarded room in intensive care, the free nation he was born into had itself died years earlier.
My father had a life-long love affair with our nation's founding principals and proudly served his country during the Korean War, for a while even having the less then honorable distinction of being the lowest ranking American soldier in Europe. While in college he became exposed to the principles of Austrian economics through the writings of Henry Hazlitt and Frederick Hayek. He first became active in politics during Barry Goldwater's failed 1964 presidential bid. His activism intensified during the Vietnam Era when he led local grass root efforts to resist Yale University's plans to conduct aid shipments to North Vietnam at a time when that nation was actively fighting U.S. forces in the south. Later in life he staged an unsuccessful write in campaign for governor of Connecticut, then eventually lost the Libertarian Party's presidential nomination to Harry Brown in 1996.
In 1976 his beliefs in free market economics, limited government, and strict interpretation of the Constitution led him to write his first book The Biggest Con: How the Government is Fleecing You, a blistering indictment of the post New Deal expansion of government in the United States. The book achieved accolades in the mainstream conservative world, receiving a stellar review in the Wall Street Journal, among other mainstream publications.
But my father was most known for his staunch opposition to the Federal Income Tax, for which the Federal Government labeled him a "tax protester." But he had no objection to lawful, reasonable taxation. He was not an anarchist and believed that the state had an important, but limited role to play in market based economy. He opposed the Federal Government's illegal and unconstitutional enforcement and collection of the income tax. His first book on this topic (he authored six in total, self-published by Freedom Books) How Anyone Can Stop Paying Income Taxes, published in 1982 became a New York Times best seller. His last, The Federal Mafia; How the Government Illegally Imposes and Unlawfully collects Income Taxes, the first of three editions published in 1992, became the only non-fiction, and second and last book to be banned in America. The only other book being Fanny Hill; Memoirs of a Woman of Pleasure, banned for obscenity in 1821 and 1963.
His crusade to force the government to obey the law earned him three prison sentences, the final one being a fourteen-year sentence that he began serving ten years ago, at the age of 77. That sentence turned into a life sentence, as my father failed to survive until his planned 2017 release date. However in actuality the life sentence amounted to a death sentence. My father died from skin cancer that went undiagnosed and untreated while he was in federal custody. The skin cancer then led to a virulent outbreak of lung cancer that took his life just more than two months after his initial diagnosis.
The unnecessarily cruel twist in his final years occurred seven years ago when he reached his 80th birthday. At that point the government moved him from an extremely low security federal prison camp in New York State where he was within easy driving distance from family and friends, to a federal correctional institute, first in Indiana and then in Texas. This was done specially to give him access to better medical care. The trade off was that my father was forced to live isolated from those who loved him. Given that visiting him required long flights, car rentals, and hotel stays, his visits were few and far between. Yet while at these supposed superior medical facilities, my father received virtually no medical care at all, not even for the cataracts that left him legally blind, until the skin cancer on his head had spread to just about every organ in his body.
At the time of his diagnosis in early August of this year, he was given four to six mouths to live. We tried to get him out of prison on compassionate release so that he could live out the final months of his life with his family, spending some precious moments with the grandchildren he had barely known. But he did not live long enough for the bureaucratic process to be completed. Two months after the process began, despite the combined help of a sitting Democratic U.S. congresswoman and a Republican U.S. senator, his petition was still sitting on someone's desk waiting for yet another signature, even though everyone at the prison actually wanted him released. Even as my father lay dying in intensive care, a phone call came in from a lawyer and the Bureau of Prisons in Washington asking the prison medical representatives for more proof of the serious nature of my father's condition.
As the cancer consumed him his voice changed, and the prison phone system no longer recognized it, so he could not even talk with family members on the phone during his finale month of life. When his condition deteriorated to the point where he needed to be hospitalized, government employees blindly following orders kept him shackled to his bed. This despite the fact that escape was impossible for an 87 year old terminally ill, legally blind patient who could barley breathe, let alone walk.
Whether or not you agree with my father's views on the Federal Income Tax, or the manner by which it is collected, it's hard to condone the way he was treated by our government. He held his convictions so sincerely and so passionately that he continued to espouse them until his dying breath. Like William Wallace in the final scene of Braveheart, an oppressive government may have succeeded in killing him, but they did not break his spirit. And that spirit will live on in his books, his videos, and in his children and grandchildren. Hopefully his legacy will one day help restore the lost freedoms he died trying to protect, finally allowing him to rest in peace.
Will the Fed Raise Interest Rates?
Global stock markets continue to convulse as participants and pundits try to divine whether Janet Yellen will really pull the trigger and raise interest rates.
Our bet is no.  Or if so, maybe by only a quarter point (25 basis points in bank-speak) just to prove the Fed hasn't forgotten how to do it.  After all, it's been about 8 years.
But we think not.
The list of reasons is far too long for this missive, but here's a few:
The Dollar is Too Strong
We're not saying WE think this is bad.  But the people in charge think so.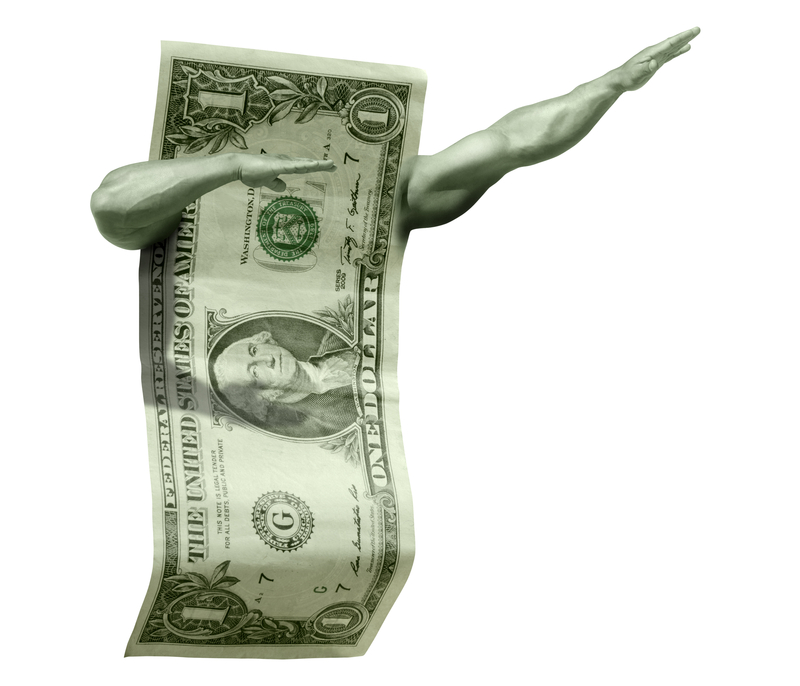 They say a strong dollar makes it harder for U.S. companies to sell exports…because it takes more foreign currency to buy anything denominated in dollars.
And U.S. companies doing business abroad are losing out when converting their foreign sales back into U.S. dollars.  So they say a strong dollar is bad for earnings and stock prices.
Also, a strong dollar means the U.S. government is paying more real interest on all its debt to foreigners.
The goal for a borrower is to receive strong dollars today and pay back weaker dollars later.  It's why policy makers (and real estate investors) like a falling dollar.
A strong dollar is deflationary, which is the polar opposite of what the Fed wants (more on that in a moment…)…though most consumer we know LIKE IT when prices fall.
But when prices on things like houses, cars, stocks, bonds, etc., drop in dollar terms…and those things are being used as collateral, it means the value of the collateral drops.
That forces painful margin calls and creates a temptation for borrowers to bail on the debt.  Just think back to the sub-prime crisis which triggered the Great Recession.  It all started when debt went bad.
And speaking of debt, there's the other major reason NOT to raise interest rates…
Uncle Sam is Drowning in Debt
When interest rates rise, payments go up.  That puts downward pressure on spending, which the financial brainiacs believe is the key to economic expansion.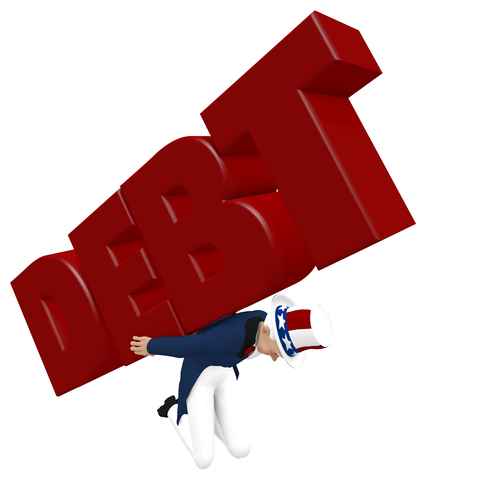 The problem today is that interest rates are SO LOW that even a 25 basis point increase is a substantial percentage increase.
Do the math.
If you have debt at 2% and rates rise by .25% that effectively increases your interest expense (and payment) by 8%.
That doesn't sound like much, but when you're Uncle Sam and you're already paying out $381 BILLION in interest each year…an 8% increase costs an additional $30 BILLION.
Now if interest rates were to rise 100 basis points, say from 2% to 3%, that's a 33% increase…or a whopping $125 BILLION increase in interest payments.
And because Uncle Sam is already running in the red, it's all debt compounded on debt.  Just like using your credit card to pay the credit cards you used to pay the credit cards you used to pay your house payment.
In financial terms, we call this a "train wreck".
Since the last great re-set in the 80's when then Fed chair Paul Volcker jacked rates up to over 20%, the government has gone aggressively into debt and lowered interest rates steadily for three decades.
But now we're at the bottom of the interest rate barrel.
So if you can't lower interest rates to leverage your payments into servicing higher loan balances (just like you do when you refinance your mortgage to a lower rate and keep the same balance …or grow it…while reducing your monthly payment)…
Then the only other options you have is to make more money.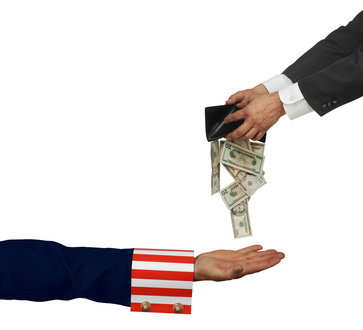 For Uncle Sam, this means raising taxes.  And there are two ways to do this.
The small government faction says lower rates to grow the private sector and take a smaller percentage of a bigger pie.
That is, lower tax rates, which they believe will leave more profits in the hands of entrepreneurs who will use it to expand their businesses (if they can find customers).
Then, when the pie is big enough, the smaller percentage of tax yields more absolute dollars to Uncle Sam.
Go red team!
The big government faction says raise taxes on the entrepreneurs and uber-rich and funnel that money through the government to the poor and middle class.
Then, when those everyday people spend all that money, it will provide customers and profits for the businesses, which will in turn result in even more tax revenue.
Go blue team!
Obviously, these two policies are polar opposites and each one enrages the proponents of the other.
So everyone beats up on each other and nothing gets done.
Go purple team!
BUT…there is another way…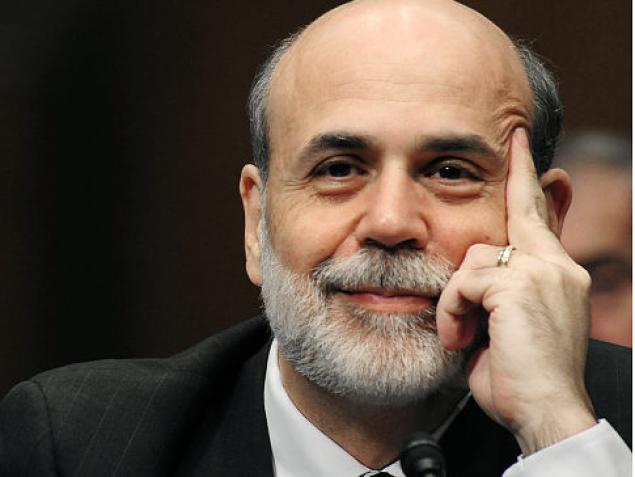 And on November 21, 2002 a guy named Ben Bernanke (who later took over for Alan Greenspan to become the chairman of the Federal Reserve) explained it in a speech before the National Economists Club in Washington DC.
Big Ben said….
"…the U.S. government has a technology called a printing press (or, today, its electronic equivalent) that allows it to produce as many U.S. dollars as it wishes at essentially no cost."
"By increasing the number of U.S. dollars in circulation, or even by credibly threatening to do so, the U.S. government can also reduce the value of a dollar in terms of goods and services, which is equivalent to raising the prices in dollars of those goods and services."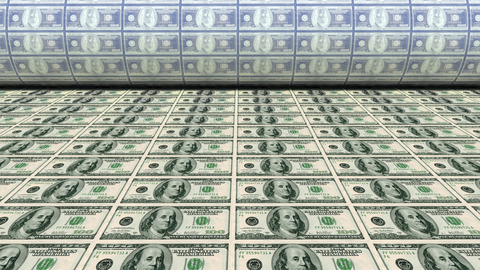 "We conclude that, under a paper-money system, a determined government can always generate higher spending and hence positive inflation."
"…sufficient injections of money will ultimately always reverse a deflation."
Our emphasis.  Always.
And just so you know we don't make this stuff up, you can read the whole thing here.
So we think the Fed will find some excuse to turn the Quantitative Easing (QE) printing presses back on.
But, you say (correctly) didn't they already do QE?  Like, 4 times?  Then why didn't prices rise?
Great observation.
Here's the short of it…and why it matters to real estate investors RIGHT NOW…
The Fed expanded its balance sheet (printed) by about 4 TRILLION DOLLARS since 2008.
Most of the money ended up in bonds (causing bond prices to rise and interest rates to fall)…or stocks (causing stock prices to rise to record levels)…and on banks' balance sheets (as reserves parked at the Fed).
Of course, when you read Big Ben's 2002 comments, he expected the banks to lend.  That's the way all the new money was supposed to get to the market.
But frightened borrowers weren't anxious to take on more debt.  They were inclined to save or pay off debt, rather than spend.
So there's not been a long line of borrowers to lend to.
On the lender side, with the politicians busy POUNDING on the banks (and rightfully so)…banks decided it was safer NOT to loan…except to only the very BEST borrowers.
But now that all the very best borrowers have taken on their fill of debt, Uncle Sam is back to making nice with the banks…hoping to get all the money pushed out into the market.
And guess which sector they're focused on?
Yep.  Real estate.  And it's happening as we head into an election year.  But that's probably just a coincidence.
Check out this headline:
"The government is trying to coax banks back to making mortgage loans to risky borrowers…"
This makes sense because we already have construction lending surging.  But builders can only borrow if they have buyers to sell to.  And most buyers can only buy if they can get financing.
So Uncle Sam can see that the bottleneck in the pipeline is at the street level…where real estate investors like you invest.
All this to say (and thanks for reading to the end) that the stock market gyrations could actually be GOOD for real estate in the mid-term.
When nervous stock investors seek safety, they'll go to bonds and push interest rates down.  Great!  Borrow all you can and lock in LOW FIXED rates.
Make SURE your properties cash flow conservatively and focus on big, affordable markets with low taxes, a friendly business environment, and a diverse local economy.
Some frightened stock investors will pile into real estate…just like they did in 2001 after the tech bubble deflated.  The Chinese already are.
So, we wouldn't be surprised to see a run UP in prices in the near term…which could be a chance to grab some equity and move it to safety…once again taking advantage of increasingly liberal lending.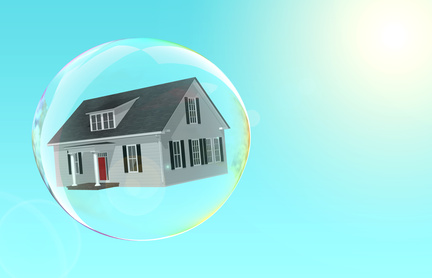 Eventually, the real estate bubble that's beginning to inflate now will "pass a little gas".  Or maybe a lot.
Sure, it will stink.  But it won't kill you if you're prepared to hold your breath and go in and do some bargain hunting.
Meanwhile, as all this unfolds, it's a good idea to continue to watch and prepare.  You can't control it.  But you can roll with it.
Good investing!
The Real Estate Guys™ radio show and podcast provides real estate investing news, education, training and resources that help real estate investors succeed.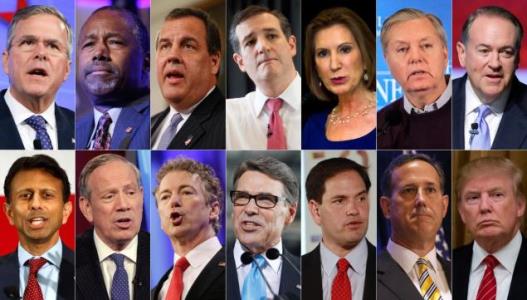 Last night seventeen GOP presidential hopefuls showed up for two different debates to discuss "the most important issues" facing the American people.
Among them were Donald Trump, Jeb Bush, Carly Fiorina, Rand Paul, Scott Walker, Ben Carson, Marco Rubio, Ted Cruz and a whole gaggle of candidates who hope to face off against the presumptive Democratic nominee, Hillary Clinton.
But despite all the hooplah, including 6 million Facebook visits and 40,000 questions from John Q. Public…
The MOST important issue was completely IGNORED.
The Fed and money.
Okay, these are really two issues. But together, they affect EVERY person and business on the planet.
Thank about it.
Most of your time and efforts are invested in earning, spending, managing, investing…and worrying about…money. Right?
And the cost of money…interest rates…have a HUGE affect on the price of EVERY financial asset there is…everywhere.
The Fed has been AGGRESSIVELY intervening in financial markets for decades…with "mixed" results (to be kind).
And there was NO MENTION of it.
Keep in mind that since the Fed arrived on the scene in 1913, money has devolved to nothing but debt.
How can you have a conversation about the "debt problem" without talking about the Fed and money?
Of course, unless you're a geeky student of economics and history, with a dash of conspiracy theorist, you might not understand the problem.
And with only one-minute answers, it would seem impossible for a mainstream debate to address them.
But it's really quite simple.
Our "money", which is really only currency, (click here to understand the difference) is BORROWED into existence.
And it comes with an interest expense, albeit very small right now.
When you understand this simple concept, you know why it is IMPOSSIBLE to pay off debt. Because doing so would extinguish all the money.
Think of it this way…
Let's say we're at the very beginning of the economy and there is no currency. Just like starting a board game.
To get things started, the issuer of currency (the Bank) prints a bunch of pieces of paper and LOANS them to the players.
And to keep the math simple, let's say the interest rate is 10 percent per round of play.
Suppose the game begins with a total of $1,000 being handed out to all the players. It doesn't matter how many players, or who gets what. All we need to know is the Bank loaned out $1,000.
Play begins. Players buy and sell. They even create new products. All kinds of commerce occurs over the course of the game.
Now, at the end of Round 1, it's time to settle up.
Some players accumulated more currency. Others have less than they started with. But because there was only $1,000 distributed, that's ALL there is at the end of the round.
Now it's time to pay the banker back ALL the principal PLUS the 10% interest.
It doesn't matter how much each individual player owes because we're simply looking at the aggregate of ALL players.
So there's $1,000 of principal owed… PLUS $100 of interest… for a total of $1,100 owed.
Everyone tries to pay off their debt, but with only $1,000 in circulation, the society of players is $100 short.
And of course, even if they could pay off the debt, there would be no currency available to play Round 2 with.
So because they can't pay off the debt with interest, and because they want to keep playing, the players collectively decide to borrow MORE.
So to start Round 2, the society of players borrows $2,100 from the Bank (who simply prints it).
This would be enough to pay back the original $1,000 plus $100 interest owed from Round 1…and still leaves $1,000 available to play Round 2.
Now the players' collective total debt is $2,100 as they enter Round 2….up from $1,000 at the start of Round 1.  And no matter what they do while playing the game, they end each round owing MORE than the total amount of currency held by all the players.
Do you see the problem?
When you borrow your currency into existence and owe interest, the ONLY way to keep playing the game is to ALWAYS increase the debt. To pay it off, ends the game.
This is why, for decades, no matter what party's in place, no matter what anyone says, the debt NEVER shrinks. It only grows…because it MUST. Or the game ends.
Maybe the candidates don't get it? Or maybe the Fox news moderators don't. Maybe it's the American people who don't understand or don't care…and the candidates and mainstream media just follow their lead?
We don't know. If you think the candidates and media are controlled by sinister behind-the-scenes forces, then go ahead and put your tinfoil hat on. We're right there with you.
It doesn't matter.
But until we can change the system, we need to be skilled at playing the game the way it's run today.
For us, it means using the abundant and affordable debt to accumulate real assets which produce real income that remains top of the priority list even in hard times.
It's hard to imagine anything more real than real estate. Or any stream of income much higher on the priority ladder than keeping a roof over your head or food on the table.
The good news is that real estate is also one of the easiest and safest investments you can acquire using debt.
Just remember, the value isn't in buying low and selling high. When you do that, all you end up with is a pile of currency.
Mainstream financial pundits focus on asset prices, which are often bubbles expanding and contracting. Buy low! Sell high! Generate commissions for Wall Street! Generate taxes for Uncle Sam! Rinse. Repeat.
They can't play that game with real estate, so they don't like it. And they focus on the price, which is smoke and mirrors…like most asset prices in a funny money economy.
The real value of real estate is in the income.
Income is what drives the equity. And it's what frees the equity, so you can use debt to protect profits without realizing a taxable gain or relinquishing the property.
And when you pick the right properties and structure your financing properly, you can weather virtually all of the economic and political uncertainty.
So stay tuned to The Real Estate Guys™ radio show. We'll continue to bring you ideas, information, perspectives and strategies to help you keep it real…in an unreal world.
AND…if you REALLY want to talk about money and the Federal Reserve…
Join us on our 2016 Investor Summit at Sea™! We've just confirmed that G. Edward Griffin, the author of The Creature from Jekyll Island – A Second Look at The Federal Reserve will be returning for his second appearance on the Summit.  Click here to learn more.
Good investing!
Sometimes bad stuff happens…even in beautiful places.  And sometimes, bizarre events can affect our investments and even our investing psychology.
The bizarre story about John McAfee's potential involvement in a grisly murder on the tranquil island of Ambergis Caye Belize has become a major focus of the international media.
It's a sad story on many counts, most importantly because 52 year old American expatriate Gregory Faull is dead.
We didn't know Mr. Faull, but our thoughts and sympathies are with his friends and family.  They are innocent victims of this unfortunate turn of events.  It's always traumatic and tragic to lose a loved one.
And we don't know John McAfee personally, so our interest in this story isn't about him either. It's more about our our roles as unofficial ambassadors for Belize.  Since our first visit nearly 7 years ago, we've been telling the world how wonderful Belize is.  Then a story like this one breaks, and being so close to the community of Ambergris Caye, our sympathies are not only with the victim, but with the people of Belize.
Of course, what the world is obsessed with is the eccentric tragedy that is becoming the life of John McAfee.
McAfee's anti-virus software company made him a household name.   Sadly, ugly things happen every day all around the globe, but when the parties involved in tragic events are famous, like O.J. Simpson, Michael Jackson or John McAfee, the story can easily get blown entirely out of proportion.
For the residents of Ambergris Caye, the ramifications of the world's temporary fixation on this story range from difficult to devastating.
It's bad enough to have a horrible murder occur in your community. But when the prime suspect is a celebrity who alleges to the world that your police department is corrupt and your community is unsafe, it's extremely upsetting.  More, for a community whose economy relies significantly on tourism, the magnification of this story can have a highly detrimental impact on the good and innocent people of Ambergris Caye.
Having spent a lot of time in Ambergris Caye, we feel compelled to put the McAfee story in perspective for those who don't yet know, or are just getting to know, Belize and Ambergris Caye.
We have many friends there and for many years, we've been introducing people to this beautiful Caribbean paradise.  It saddens us that many people around the world are drawing negative conclusions about Belize simply based on the sensationalism surrounding the McAfee story.
So here are some things to take into consideration when forming opinions about Belize and Ambergris Caye in the wake of the the McAfee murder mystery…
Belize is a country that is roughly the geographical size of Delaware, but has a population of about 330,000.  The country has two primary components: the mainland and the islands (Cayes).
Ambergris Caye is the largest island, measuring approximately 24 miles long and 3 miles wide.  By comparison, the largest island in The Bahamas is New Providence, which is 21 miles long and 7 miles wide.  The well-known city of Nassau is located on New Providence.
Although Ambergris Caye makes up only 63 square miles of Belize's entire land mass of 8,867 square miles, 70% of all tourists to Belize visit Ambergris Caye.  Both John McAfee and his late neighbor, murder victim Gregory Faull, maintained residences on Ambergris Caye.  It's a favorite of many American and Canadian expatriates and when you see it in person, it's easy to see why.  It's beautiful, warm, friendly and (dare we say?) safe.
Our good friend and American expatriate John Turley, who has been living with his family and working in Ambergris Caye since 2005, recorded a video of both Mr. McAfee's and the late Mr. Faull's homes.  In the video, John shares his personal perspectives on the sad story.
As you'll see, these homes are not hiding behind gates and guards deep in some topical jungle.  Rather, these homes are right out on the open beach, facing the barrier reef and Caribbean Ocean.  We've passed by these homes several times during our many travels to Ambergris Caye.  We've never seen anything that raised a concern for us.
Of course, though we've been to Ambergris Caye many times and have walked around freely in town (at all hours of the day and night) without ever feeling unsafe, our experiences are purely anecdotal and potentially biased.  It's no secret we love Belize.
So setting our personal experiences aside, here's some third party information that's worth considering…
From the United States Department of State Bureau of Diplomatic Security's Belize 2012 Crime and Safety Report:
"Many of the safest places in Belize are the off-shore cayes (islands), which are some of the major tourist destinations. While crime still exists on the cayes, it is much less frequent and generally non-violent."
This isn't to say there isn't crime in Belize.  In fact, the murder rate per capita is high by international standards.  However the vast majority of these murders are gang related and in the major mainland cities of Belize City and Belmopan, not on Ambergris Caye.  When you understand that, then the Department of State's comment makes more sense.
So, in addition to Mr. MacAfee's celebrity and eccentricity, another reason Mr. Faull's murder is such big news in Belize is that this kind of crime rarely occurs on Ambergris Caye.
For additional contrast, consider the Department of State's report on The Bahamas:
"The U.S. Department of State rates the criminal threat level for New Providence Island as CRITICAL"
Again, New Providence is the largest island of the Bahamas and home to the city of Nassau.  New Providence Island in The Bahamas, like Ambergris Caye in Belize, is a beautiful tropical island in the Caribbean and is part of a larger country.  Both islands attract tourists, expatriates and international investors.  We believe the similarities warrant our comparison.
More from the U.S. Department of State on The Bahamas:
"There were 127 homicides in The Bahamas in 2011, up from 94 in 2010, with nearly all the victims being Bahamian. This is a 35 percent increase from 2010. The police report that many of the homicides were a result of drugs, domestic violence, and retaliation/retribution crimes with firearms being the weapon of choice."
Yet a cursory search of the internet does not find a plethora of news articles reporting on the dangers of visiting The Bahamas.
In fact, in an article published in the New York Times to help readers enjoy a successful trip to The Bahamas, there is no mention of crime. Neither is the Bahamian murder rate an item of discussion in the many articles describing Prince Harry's visit there earlier this year.
What do you think the chances are that many of the news articles that will be written about Belize in the coming months will mention the John McAfee murder investigation?  And not to belittle the tragic murder of Gregory Faull, is it really fair to the community of Ambergris Caye to cast it in the shadow of a single horrible crime simply because the leading suspect is famous?
Back to Belize, again from the U.S. Department of State:
"There were 125 murders recorded [in Belize] for 2011, four less than 2010, likely due to the gang truce in Belize City that began in September 2011. However, even though the number of murders dipped, ending a three-year trend of new records for murders, the murder rate actually increased slightly, due to a slight decrease in the population. A government of Belize (GOB)-supported gang truce was agreed to in September 2011 and dramatically reduced the intentional homicides during the final four months of 2011. There were also highly-publicized raids in known gang areas by the Gang Suppression Unit (GSU). There were only nine murders reported in the 100 days following the truce. The gang truce will undoubtedly have an impact on violent crime in Belize City in 2012."
If you've made it this far, we assume you're seriously interested in understanding the context of the McAfee story, so let us point out a few important items.
First, both The Bahamas and Belize have populations in the mid-300,000 range.  Each had approximately 125 murders in 2011, most of which were drug and gang related.
However, the crime threat in The Bahamas is considered CRITICAL by the U.S. government, while Belize is not.  Yet, if you were to Google "The Bahamas" and "Belize", the search results (many of which feature the McAfee story) might have you believe that Belize is a far scarier place, which is factually not true.
To add some additional context, consider another U.S. city that attracts millions of visitors every year.
New Orleans also has a population in the mid-300,000's, putting it on par with Belize and The Bahamas.  In 2011, New Orleans had 199 murders, making it statistically far more deadly than either Belize or The Bahamas.  Yet many people, especially Americans, don't hesitate to go to New Orleans for a conference, vacation, entertainment or business.
We hope by now, the point is obvious.
If a celebrity in any town in the U.S. is the prime suspect in a grisly slaying, it gets pasted all over the news.  Just think about the O.J. Simpson case.
But Nicole Brown-Simpson's horrifying murder didn't suddenly make Brentwood a grossly unsafe place, though we're certain is freaked out the neighbors.
Of course, as a suburb of Los Angeles, sensationalized news coverage could blend Brentwood's low crime rate with the larger metro's higher rate, and then in the context of the Simpson case, it could make Brentwood seem like a war zone.  That's what happens to Ambergris Caye when it gets lumped in with Belize City.  But it's not an accurate story.
The sad part for us, as big fans of Ambergris Caye, is innocent people and businesses will be detrimentally affected by this over-hyped story.  Because when tourists and investors turn away from Ambergris Caye simply because of the John McAfee story, the good people who work in the Belizean economy will be unfairly victimized, making an ugly story even more tragic.  We're guessing no one will report on that.  It isn't sexy.
Of course, we see opportunity in nearly every adversity.  And just like when a corporate scandal is reported about one company in a given sector can unfairly drop the prices of every other perfectly fine company in the same space, savvy investors can move in when most casual observers are moving away.  Then later, when things calm down and perspectives normalize, the level-headed investor finds themselves holding a valuable asset.
So if you're someone who's considered Belize for vacation, second home, business or investment, before you judge Belize in the wake of the John McAfee story, be sure to keep the sordid affair in context.
Meanwhile, we invite you to join us on an upcoming trip to Ambergris Caye and come see beautiful Belize for yourself.  Statistically speaking, it would be safer than spending a weekend in New Orleans (not that we would discourage from visiting NOLA…we just did and it was great!).
In any case, we encourage you not to allow sensationalized news to taint your view of Ambergris Caye, a.k.a. La Isla Bonita, one of the truly wonderful places on Earth.
With all the news about the debt ceiling crisis, it's hard not to think about policy making. And while we think there are some great lessons available for real estate investors, we also think the politicians would benefit from looking at the situation like a real estate investor.
Since we recently interviewed two presidential candidates (watch for those interviews to be released soon!), maybe some policymakers are paying attention to our lowly blog?  Who knows.  But you're here (which we appreciate), so let's get on with it.
Lesson #1:  Add New Customers
For a real estate investor, this means acquiring more revenue producing units.  Notice that this isn't "raising rents". Raise rents in a weak economy and you LOSE customers, not gain them.  In fact, if you tell tenants you're thinking about raising rents, new people won't move in and existing tenants will start looking for someplace else to live.
For Washington, businesses are "customers".  Like tenants, businesses and the people they employ get up every day and go to work.  Then they send a portion of their earnings to Uncle Sam (in the form of taxes) just like a tenant sends a real estate investor a portion of his earnings in the form of rent.
So if a new tenant will not move in or an existing tenant will move out if rental increases are being hinted at, is it any surprise that businesses aren't being formed, won't hire, or move out of the country when higher taxes (or other similar government imposed burdens) are being threatened?  Consider how General Electric and Google have organized themselves (legally) to move their profits off shore, or how Amazon recently canceled contracts with all their California based affiliate marketers.  Did those companies want to invest time and effort to do those things? No.  But they decided is was the lesser of evils.
As a landlord, if you want to attract new tenants, you must provide a safe, affordable place to live. If Washington wants to "create jobs", the focus needs to be on providing a safe, affordable place to do business.  We look to acquire rental real estate in places that are friendly to business.
Lesson #2:
High Overhead Slows Growth
The bigger your real estate portfolio grows, the more people you'll need to help you manage it.  These include your tax advisor, estate planning attorney, asset protection attorney, insurance broker, mortgage broker, etc.  You'll also have property managers, maintenance people and a bevy of sub-contractors.
All these people must be supported by your rental income.  But you have to add tenants before you add team members.  If you get it backwards, you go broke, even though you have a "big" business.  "Big" isn't necessarily profitable.
When you watch the news coming out of Washington, ask yourself if Uncle Sam is growing government in response to a growing number of businesses, or independently of economic growth.  In other words, private sector employment should be growing first and faster.  If not, then expenses will go up and revenues won't and you'll be hemorrhaging cash.  And if you think raising rents on your tenants in a soft economy is the answer, go back to Lesson #1.
Lesson #3:  Cash Flow is Not Profit
As a real estate investor, it's important to make payments on time.  It preserves a strong credit rating, which is a very useful tool for investing.  But if your rents decline and you're using credit lines to make your payments, it may seem to you and the outside world that you have everything under control.  However, you're headed for disaster.
At some point, you'll run out of credit.  And even if your lenders are dumb enough to keep raising your credit limit, all you're doing is delaying the inevitable because each month more of your available cash flow goes to interest until that's all there is.  The real problem is that you're not running a profitable business.
When an investor is faced with this problem (and it happens all the time), he has some choices:
Increase revenue.  This can be done by raising rents on the existing tenants (if the economy will permit it – see Lesson #1) or by acquiring new profitable tenants (if you act before you've depleted your remaining cash and credit).
Decrease expenses. This is hard to do, but it's going to happen anyway if you don't fix the problem, so better to be proactive.
When we mentor investors, we encourage them to act like they're on a space ship in trouble (think Apollo 13).  To survive, you have to make a limited amount of resources last until you can get out of trouble.  This means cutting all non-essentials quickly and deeply.  If you just lost your job, using your "free time" and credit cards to repaint the house, put on a new roof, re-carpet and update the plumbing is probably not the kind of "investment in infrastructure" that will lead to long term prosperity.  Better to go acquire more revenue producing doors.  To survive, you have to keep the main thing the main thing.  And the main thing is to increase revenue (acquire more customers) faster than you increase expenses (hire more employees).
Lesson #4:  Inflation is Not Wealth
In a financial system that is designed to inflate (a topic too big for this article), it's easy to be deceived into thinking your successful when you're not.  WARNING: Math Ahead. 😉
For example, if you own a rental property that has 10 units renting for $100 a month in 1960, your gross income is $1000 a month.  So the building might be worth $12,000.  Assume for now it's paid for, so that's $12,000 of equity for you.
If in 2010, units in that same building are renting for $1,000 a month, your gross income is now $10,000 a month.  So this property many be worth $1.2 million.  Again, it's paid for, so it's all equity.  Are you richer?
Well, think about that.  Let's assume that you could buy a new car in 1960 for $2000.  So your building is worth 60 cars. ($120,000/$2000 = 60)
What about in 2010?
If a new car in 2010 is $20,000, then your building is still worth 60 cars. ($1,200,000 / $20,000 = 60)
Hmmm….in 2010, the building still houses 10 people and is still worth 60 cars.  So in terms of relative value and utility, it hasn't changed.  But now you're a "millionaire".
If instead, over the years, you re-invested the income and equity (see Bob's Big Boo Boo in Equity Happens), and you acquired 10 more buildings from 1960 to 2010, now you have a properties which will house 100 people and is worth 600 cars.  NOW you're richer.  Why?  You have more property.
More property, not more dollars, make you rich. This is very important when dollars are losing value.  For an extreme example, think how many trillionaires there are in Zimbabwe.
So for Washington to measure economic growth in terms of dollars is very confusing.  And you can't run a business with confusing numbers.  Did the economy grow or didn't it?  Our we in recovery or aren't we?
Think about it this way.  If an economy produces 1 million widgets at $100 each, then you have a $100 million economy.  If the price of the widgets increases to $120, you have a $120 million economy.  But did your economy really grow 20%?  The dollars say so, but production and employment say you didn't.  You're still only making 1 million widgets.  And your're still only employing however many people it takes to build 1 million widgets.  So you didn't grow at all.
Not to belabor the point (but we're going to anyway), what if the widgets are $120 and you only make 900,000 of them and then lay off a corresponding 10% of your workforce?  Your economy "grew" from $100 million to $108 million (900,000 widgest at $120 each = $108 million).  An 8% increase!  But you produced less and have higher unemployment.  That's called a jobless recovery or staglflation.
In real estate, if you own 1 property now and in 50 years you own 1 property, you might have a higher dollar denominated cash flow and net worth, but you aren't any richer if everything else around you also inflated.  You don't have any more property.
More property means more tenants.  Tenants who work (produce) means more productivity.  More productivity (not inflated dollars) is what makes you (and a country) richer. A wise real estate investor will focus on acquiring more tenants. See Lesson #1.
Lesson #5: Not All Jobs Are Equal
When a real estate investor considers a geographic region as a place to invest, jobs are the single most important factor.  Tenants have a much easier time paying rent when they have jobs.
But not all jobs are created equal.  And the difference is where the money comes from.
So businesses (the source of jobs) can be divided into two categories: Primary and Secondary.
A "Primary" business is one that sells products (derives revenue) from OUTSIDE the region.  That is, a Primary business pulls money in from elsewhere and funnels it into the local economy through their local vendors and employees.
So when a Primary business uses local business for office supplies, printing, temporary help, insurance, maintenance, utilities, sub-contract work, etc., they are effectively distributing the outside money into the local economy through these "Secondary" or support businesses.  Then all those employees further distribute the money as it passes through their hands and into the local economy.
But the key to a region's prosperity is having a strong base of Primary businesses.  As investors, we avoid markets which don't have a strong base of Primary businesses. Without Primary businesses, the Secondary businesses can't thrive.  And each time a Primary business is lost, you lose not only the Primary business' jobs, but many of the Secondary business' jobs as well.  It weakens the entire regional economy.
It would be a like a family of brothers all living in the same house.  If one brother has a good job outside the home, he can hire one brother to wash the cars and mow the grass.  He can hire another to cook and clean.  He could rent another brother's boat for a fun day at the lake.  He is the Primary earner and he can then trade his outside money for various goods and services within the household.  But he is really supporting the whole family, though no one is getting charity.  The prosperity is distributed to each brother according to his contribution.  However, all the brothers would be wise to be nice to the Primary earner.  If he moves out, everyone loses their jobs.
So imagine that one day, the Primary earning brother finds out that one his other brothers took some money out of his wallet without working for it.  He gets mad and decides to move, taking his primary income with him. Now all the remaining brothers are sitting home trying to figure out that to do next.
One brother decides to use his credit card to get an advance and then hires one of his other brother to mow the lawn.  Then that brother uses his "earnings" to hire another brother to cook and clean.  And that other brother uses his "earnings" to rent the boat.  To the outside world, and maybe to the brothers themselves, it looks the same as before.  But now they are simply trading with borrowed money.  How long can that last?
Sooner or later, that credit card has to be paid.  And someone better get a job outside the home and bring in some real money in, or everyone will eventually be broke and homeless.  A higher credit limit might put the problem off a while, but it isn't a long term solution.  You can't lose your Primary earners and expect to be prosperous long term.
A country, like a state, like a local region, like a family, better have some Primary earners. And the more, the better.  Without money coming in from the outside, deficits pile up and everyone is just passing borrowed money around and feigning prosperity while a financial time bomb is ticking in the background.  See Lesson #1.
The Real Estate Guys™ Radio Show and podcast provides real estate investing news, education, training and resources to helps real estate investors succeed.  Subscribe to the free podcast!
If you're a die hard, true blue Democrat, you're bummed.  And if you're a progressive liberal with a groupie crush on Barack Obama, you're borderline suicidal.
On the other hand, if you're a dyed in the wool, gun-toting Republican, you're thrilled. And if you're an ultra-conservative, Obama demonizing, big government conspiracy theorist, you're euphoric – and possibly hung over.
But what if you're just a regular American, who goes to work everyday, pays your bills, and are busy trying to navigate all this change while you're building toward financial security – and maybe even financial independence?  In that case, it seems, you're in the majority.
You see, this isn't about which team won.  The talking heads, though they feign "objectivity", all really have a team they're pulling for.  But when things get really tough, most Americans don't care about political parties.  They don't care WHO is right.  They want to work and enjoy the fruits of their labor.  And right now, it seems, they want more balance.
"Healthy tension" is a more accurate word to describe "balance" or a move to the middle.  Massachusetts, like it or not, was a move to the middle.  This is the place where Americans seem to be the most comfortable.
Back in the old days, people would have antennas on their house to capture the television broadcast signals.  These antennas were up on poles that could be 10 feet or taller!  To hold them up, the homeowner would attach wire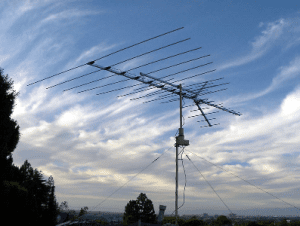 cables high up the antenna pole and then to 3 or more corners of the roof.  Then they'd cinch those cables up real tight so they pulled against each other with the antenna stuck securely in the middle, where it stood tall and strong against the gusts of winds and storms that would blow against it.
Of course, if one cable snapped – or even stretched and lost its resiliency – the antenna became unbalanced.  In this weakened state, even a modest storm could easily knock it down.  When this occurred, the homeowner would get up there and tighten up (or replace) the loose one and restore healthy tension.
The American people, in their wisdom, using their rights of free speech and to vote, have jumped up on the roof of the house and are attempting to restore healthy tension.  If you're on one side or the other, you don't like it because you have to work so much harder and wait so much longer to advance your agenda.   To which the people in the middle, say, "Good."
When things get too extreme one way or the other, or if things change so fast that people can't keep up (whether that's in understanding the change or adapting to it), then Americans want to move to the middle.  That's where they are comfortable. That's where they feel safe.  That's where they have confidence.
Now there's an interesting word. Confidence.  Don't they say that consumer confidence is the key to economic recovery?
Bill Clinton and Ronald Reagan were opposite in many ways, yet America thrived under both.  The reasons can be debated, but one worthy of consideration is that both were great communicators held in check by an opposite party Congress (just as their respective Congresses were held in check by them).  People felt like they knew what was going on and it wasn't too much too fast.
So, as we often ask, what does this have to do with you and your real estate investing?
Well, in our (not always so humble) opinion, quite a lot actually.  Here's why (and it's pretty simple):
When things are changing too fast, it demands too much of our attention.  When people are uncertain and uncomfortable, they don't act until the dust settles.  Without the American people taking action, nothing happens.  You can't legislate motivation or confidence.  And we're finding out, you can't stimulate it either.  It's the product of an environment.
Conversely, when things are chugging along at a comfortable pace, people can make plans.  They can assess risks and take action.  Americans are not the kind of people who like to be taken for a ride – no matter who's driving.  We like to be in our own driver's seat.  This is especially true of entrepreneurs and small business owners.  When people are confident they start businesses, they hire people, they make investments, they spend money.  In case you hadn't guessed, this is all very good for the economy and for your real estate.
Your personal satisfaction with the election results is really just a function of which side you're "pulling" for.  Whichever side that is really doesn't matter (for purposes of this discussion). What's important is that everyone is pulling and that the tension pulls us into the middle.  That's good, not because of the policies or the gridlock, but because it makes the majority comfortable and eventually confident.  We know it's hard to get excited when your team "loses".  But this recent election isn't the big win or big loss so many want to make it out to be.  It's a glimmer of hope for one group and a reality check for another.  It's tense, which is what makes it good long term for the economy and for your real estate.
Even more good news:  it will take time for a renewed healthy tension to restore confidence.  And even more time for that confidence to actually show up in the economy – because most people take a Wait and See approach.
This is where YOU have opportunity.  Because when the swells of recovery are rising on the horizon and the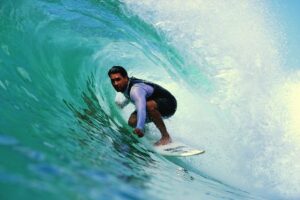 average person isn't moving until it's upon them, there's still a lot of time for you to get in position to ride the next wave.  Keeping with the surfing analogy, not every swell will turn into a wave you can ride.  But some will.  So, proceed carefully, but proceed.  As we like to say, Think and Do is better than Wait and See.  Surf's up!
Subscribe to the Free Newsletter
This is Russ. I just got back from 3 days in beautiful San Diego where I attended the NAR Annual Conference.  Robert drew the short stick and had to go to Belize to handle some business. Poor guy.
In case you don't know, the National Association of Realtors is the world's largest trade association, boasting well over a million members. Pretty good for an industry that's been at the epicenter of the "world financial crisis".
I noticed the AP reported on FHA Commissioner David Stevens' speech at NAR.  They said that Stevens told the Realtors "that concerns the agency is headed for the same financial trouble that snared Fannie Mae, Freddie Mac and the subprime sector are unwarranted."
Really?
I didn't hear the speech because I was more interested in what people on the front lines were thinking and feeling about the market.  Besides, we'd already commented on our observations about FHA in two previous blog posts: Are We Going to Lose our Fannie? and Hey FHA! Your Fannie is Showing. You can find those in the Clues in the News category.
Why should you care about FHA? As quoted in the AP article, Stevens said it best, "Without FHA there would be no (housing) market, and this economy's recovery would be significantly slower."
The surest sign there's trouble is when a bureaucrat comes out and tells your there isn't  ("Pay no attention to that man behind the curtain!" ).  Especially when all evidence says there is.  It's even worse, when the "no problem" evidence provided is (again, from the AP article), "the agency has $31 billion in capital – $3.5 billion more than it had a year ago."  But (and it's a big one), how does that compare to the number of loans insured?  The AP article says that FHA has insured nearly a quarter of ALL new home loans made this year.
Consider these recent FHA related reports:
11/10/09 MiamiHerald.com – "FHA moves to boost condo market – The FHA recently announced more lenient, albeit temporary, underwriting guidelines for condo projects"
11/12/09 DSNews.com (reports to the mortgage default servicing industry) – "The FHA told Congress and reporters Thursday that its cash reserve fund had deteriorated to $3.6 billion – the lowest it's been in the agency's 75 year history."
11/13/09 Wall Street Journal – "The FHA's Bailout Warning – Whoops, there it is. – Critics of Fannie Mae & Freddie Mac were waved off as cranks and assured that the companies would not need a taxpayer bailout right up until the moment that they did."
11/14/09 AP – "FHA Boss: FHA is not the new subprime" (this is the article written at the NAR conference that I opened up talking about). Hmmmm……I'm having déjà vue all over again…again.
Not to be redundant (okay, maybe a little redundant), but Supply and Demand only work when there is capacity to pay.  If 100 people are starving and there's only 1 Big Mac for sale, one would think that the price would get bid up, right?  But that assumes (dangerous word) that those people have the capacity to pay. If they don't, the price won't rise.
The lesson?  Stevens is right (for now) that FHA money is a BIG part of housing.  If it goes away or is tightened, then there will likely be a dip in prices as less people can compete for available properties.  Does that mean stay away?  Not necessarily.
Eventually, private money (and there's lots of it!) will make its way back into mortgages. Why? Because it's profitable and real estate is real and the demand for it is forever. But until the sands stop shifting, private money will stay away. It's no fun to play a game when the rules keep changing. As long as private lenders think they will have to compete against government (taxpayer) subsidized non-profit lenders, and/or that legislators will impede or negate their rights to recourse under the contract (i.e., stop a foreclosure or force a modification), then private money is going to stay away.
And who can blame them? But, (oops, my opinion is showing), even though all this government tinkering is designed to lessen the pain (ironically caused by government tinkering), it will also prolong it.  But I guess private money is coming to the rescue one way or the other, since taxes take private money and funnel it into housing through the government via bailouts.  Not my first choice, but that's the way its working right now.
For joe schmo investors like us, bread and butter properties in highly populated markets with good transportation, education and economic infrastructure still make sense – as long as they cash flow and you've got reserves to allow you to own for 10-20 years.  Because when private money does come back and is added to all the new money we've added through stimulus, it's very conceivable that prices will go up.  But if you have positive cash flow, amortization (pay down of today's cheap loans over time), and tax breaks, you will still look good in 20 years.  And who doesn't want to look good in 20 years?
Want More?  Sign Up for The Real Estate Guys Free Newsletter!
Sorry.  Can't help all the Fannie puns.  They're just too good not to use.
Today the Associated Press published a report "Fannie Mae seeks $15 Billion in US Aid after 3Q Loss".   In case you're keeping score, Fannie and her brother Freddie Mac have gobbled up about $111,000,000,000 ( we showed you all the zeroes for dramatic effect) in the last 14 months since regulators seized them.
"So what?" you may ask.  "I'm just a small time investor trying to find a property that will cash flow."  Great!  You're in luck because there's lots of those out there right now.  That's one of the big benefits of this recession.  Great properties are on sale.
But when you read the AP article, you'll see they quoted "Fannie Mae" herself as saying, "There is significant uncertainty regarding the future of our business, including whether we will continue to exist, and we expect this uncertainty to continue."
Wow! Where did THAT come from?  We went digging and found it actually came from page 20 of the 10-Q (you're welcome…sorry, another stupid pun) Fannie filed with the SEC.  You can find it on Fannie's web site.  It's 241 pages.  In case you don't know, companies issue press releases and say how wonderful everything is, then they file the 10-Q with the SEC in which they need to be much more straight forward.
You may recall it wasn't too long ago that the now-former Fannie Mae executive team was telling us, "Liquidity problem? What liquidity problem?"  Obviously, Fannie Mae is in trouble today.
Again, so what?
Remember, appreciation is a product of supply, demand and capacity to pay.  In terms of housing in the US, we have builders slowing way down while our population continues to grow.  Last time we looked, people like to sleep under a roof, so we're guessing that demand is persistent and growing.  The big monkey wrench is capacity to pay.  People without jobs don't have much capacity to pay.  People whose credit was ruined while they were out of work or who decided to sacrifice their credit to get out of a bad loan can't really borrow right now.  For the remainder of buyers, Congress is extending a first time home buyer's tax credit.  Somewhat helpful, but not the big horse that's been pulling the cart down the road.
As we've been commenting on for some time, most of the lending going on is through Fannie, Freddie and FHA.  To the extent that there is capacity to pay in the market right now, it is largely propped up by these three.  If they go away, then what?
In the short term, prices would likely drop. Why?  Less loans mean less buyers.  Duh. In the long term, new players would step in to fill the void.  How do we know?  In a capitalistic society, no problem lingers in the market place for too long before some "greedy" entrepreneur figures out how to solve it for a fee.  Ironically, the thing that keeps many of these "saviors" on the sidelines is they don't want to compete with the government, who seems to take pride in driving the profit out of everything to "help" people, right up until the private sector collapses.
Oops. Our opinion is showing.
You don't have to agree.  This isn't even a matter of how it should be.  It's simply a matter of how it is and what are you going to do about it.
For now, prices are good relative to cash flows.  Loans are cheap and readily available if you (or your investment partners) have good credit and documentable income.   We think the argument could be made it would be a good time to buy, but plan to hold for 10 years or more .  Remember, the key to control is cash flow.
If Fannie  goes away, we'll wish we got those good loans when they were here.  An investor can never get enough cheap money.
Want More?  Sign Up for The Real Estate Guys Free Newsletter!
What do these two topics have to do with each other?  Well, certainly after the mortgage meltdown the US economy is in need of health care.  Not reform.  Just getting healthy!  But that's not the topic of this post.  Instead the question is: What lessons from the mortgage meltdown can be applied to the health care debate?  And, as a real estate investor, why should you care?
Without going into an extensive history lesson, here's a quick recap of the mortgage meltdown:
Government decides to "help" the free market for mortgages by establishing Fannie and Freddie to buy mortgages in the secondary market.
Assured of a buyer for their mortgages, mortgage originators aggressively market them.  They sell it silly.  People buy houses. Values go up and more people buy. Equity happens and life is good.
Private industry sees opportunity and wants to play, but find themselves competing against the "Government Sponsored Enterprises" (GSE's) Fannie and Freddie.  Mortgage rates are dictated by risk and the implied government guarantee of Fannie and Freddie means mortgages that "conform) (i.e., conforming loans) are cheaper than private industry.  Of course, the consumer will buy the cheaper loan.
Private industry expands into "non-conforming" (i.e. Jumbo, sub-prime, etc) in order to be in the mortgage business without having to compete directly with the GSE's.  They make money.
In 1999, the Clinton Administration says, "Fannie and Freddie, you need to make it even easier for people to get home loans", which is code for "lower your standards".  Fannie and Freddie comply.
Home ownership surges under George W. Bush.  He's an economic genius.  Home values soar.  Private industry says, "I want some more!" and recruits foreign investors to plow money into "super safe" mortgage backed securities.  The money is directed at sub-prime, alt-a, investors, jumbo, etc.  Now equity is REALLY happening!
Reality sets in.  People who shouldn't have gotten loans do what people who shouldn't have gotten loans do: they default.  The sub-prime crisis sets off a chain reaction of well chronicled events that set off The Great Recession.  As a result, the private mortgage business is almost wiped out.  Fannie and Freddie survive on the backs of the taxpayers (the working private sector).
Obviously, there's a lot more to the story, but what are the lessons?  Here are two of the most important ones:
1. In a capitalistic society, the objective of enterprise is to make a profit.    It's what motivates the brightest people to work hard and sacrifice to create solutions to society's problems – solutions that can be sold for a profit.  Profits are what allow people to pay taxes, give to charity, invest in product development and new enterprises that create jobs and enrich society. Profits are not evil, they are essential.
2. When the government, though well intentioned (giving it the benefit of the doubt) enters into competition with private industry, with the goal of making a product or service "more affordable"  (code for reducing or eliminating those evil profits), the result is a) private industry is crushed, taking its jobs with it; or b) private industry is forced to compromise sound business practice in order to survive (like loaning money to people who can't afford to pay it back) and eventually those unsound business practices result in failure – and the loss of jobs.
And the correlation to healthcare?
The President of the United States has gone on record as stating that one of the "benefits" of a public option is to create a health care insurance program "without a profit motive" to compete with private industry.  When you follow that thought track to its logical conclusion, does anyone see a train wreck?
When you think about how big the health care industry is, you can imagine how many private sector jobs would be lost if it were to melt down too.  And since the private sector economy is the one that pays 100% of the taxes, the smaller it gets, the larger the tax burden will be on those who remain.
Loss of private sector jobs and higher taxes have a DIRECT impact on your real estate investments. When more private sector capital is sucked into government, there is less of it available for private purposes. And what is available becomes more expensive (higher interest rates).
So even though "homes and healthcare for all" are noble and compassionate causes that everyone can support, the methodology of undermining the private sector to accomplish them is counterproductive in the long term IF one is operating in a CAPITALISTIC society.
There is no debate about whether we all want people to have homes, healthcare and abundance.  We all want that.  The debate is whether or not we are committed to capitalism.  If we are (and you should be as a real estate investor), then the solution will be found in the private sector as entrepreneurs work every day in their "enlightened self-interest" to invent, build and sell homes, health insurance, health services and whatever other products or services enhance the human experience.
Diesel engines run great on diesel fuel. Regular gas engines run great on regular gas.  But when you put diesel fuel in a regular gas engine or vice versa, it might run for a little while, but it won't run well.  Eventually, it will break down and not work at all.
Until someone re-writes the Constitution of the United States, the US is a capitalistic society.  Let's be careful about injecting incompatible "fuel" no matter how noble the motive.