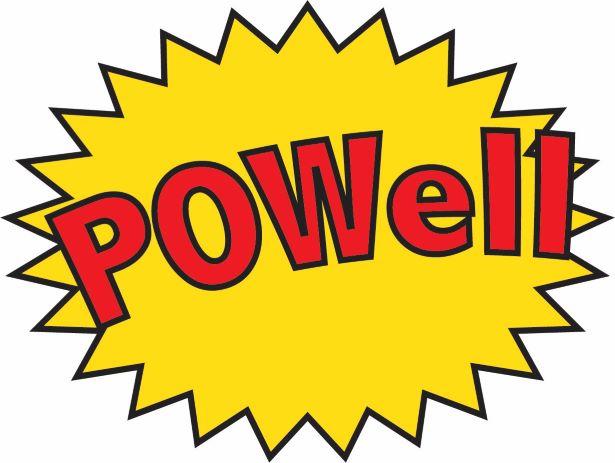 In our last edition, we discussed what gold might be revealing that the Fed isn't … while waiting to see what Fed Chair Jerome Powell would say to Congress.
But now the great and powerful Powell has spoken … and there are a couple of notable nuggets worthy of an inquisitive real estate investor's attention.
According to this report by CNBC, the Wizard of the Emerald Printing Press told Congress …
"… the relationship between … unemployment and inflation … has gone away."
If you're not a faithful Fed watcher (and therefore have a life), you might not know about the Phillips curve. It's been a guiding principle for the Fed interest rate policy for a long time.
It goes without saying (but we're saying it anyway) that interest rates are important to real estate investors.
After all, debt is arguably the most powerful tool in the real estate investor's toolbox. And interest rates profoundly affect both cash flows and pricing.
Many investors rely on their mortgage pro for interest rate guidance. Most mortgage pros watch the 10-year Treasury. But Treasury prices are strongly impacted by Fed jawboning and open market activities.
By watching further up the food chain you can get more advance notice of the direction of rates … and better position yourself to capture opportunity and avoid problems.
Through their comments, Fed spokespeople … chief among them Chairman Powell … send signals to those in the market who care to pay attention.
Of course, sometimes a little interpretation is needed. In this case, it seems to us Powell is being pretty clear.
The Phillips curve … which presumes that full employment leads to higher wages which leads to high inflation (prompting rate hikes to preempt it) … "has gone away".
In other words, don't assume high employment will trigger the Fed to raise rates.
But just in case the message wasn't clear enough, Powell also added …
"… we are learning that the neutral interest rate is lower than we had thought …"
In other words, there's a NEW normal in town … and the Fed is abandoning (just like Peter Schiff has been telling us they would) rate hikes and tightening.
But unlike Peter Schiff, the Fed is just now figuring this out.
So the great and powerful Wizard pulled not one, but TWO doves out of his hat.
(For the un-initiated, when the Fed is "hawkish", it means tightening the currency supply by raising rates … while "dovish" is easing … like quantitative easing … and lowering rates)
It seems the Fed looked over the economic landscape … (and over their shoulder at the real estate guy in the White House) …
… and concluded the punch bowl fueling the longest recovery in history needs to be spiked again.
You might agree or disagree.
But it doesn't matter what YOU think the Fed SHOULD do. We're pretty sure they're not asking you. They're sure not asking us.
They think what they think. They do what they do. And THEY are the ones behind the curtain with their hands on the levers.
Our mission as a real estate investors (accumulators of mass quantities of debt used to control assets and cash flows), is to watch and react appropriately.
So here's some food for thought …
Fed "dovishness" usually translates into higher asset prices … primarily stocks and real estate. Equity happens!
It's EASY to get enamored of equity growth based on momentum (price changes) and not fundamentals (income). Be careful.
Sometimes the Fed loses control or misses a major problem until it rolls over the market.
If your portfolio is anchored with strong fundamentals, you're more resilient.
Equity is wonderful, but fickle and unproductive.
If your balance sheet is telling you you're rich, but your cash flow statement doesn't agree, you're not really rich.
Read that again.
The key to resilient real wealth is durable passive income. And rental real estate of all kinds is a time-proven vehicle for building durable passive income.
But wait! There's more …
It's no secret President Trump wants to weaken the dollar … and has been pressuring the Fed to make it happen.
Based on the Fed's recent shift of direction, it seems it's not just interest rates headed down … but the dollar too. The currency war could be about to escalate.
And remember … the dollar has a 100+ year history of losing purchasing power.
So if you're betting on the direction of the dollar long term … we think DOWN is the safer bet. And right now it seems that what the Wizards are planning.
This is where real estate REALLY shines.
That's because an investor can use real estate to acquire enormous sums of dollars TODAY (via a mortgage) which effectively shorts the dollar.
Those dollars are used to buy tangible, tax-advantaged, income-producing, real assets which not only pays back the loans from their own income …
… but unlike debt, grows nominally (in dollars) in both income and price as the purchasing power of the dollar falls (inflation).
That's why we say, "Equity Happens!"
And when it does, it's a good idea to consider converting equity into cash using low-cost long-term debt, and then investing the proceeds in acquiring additional income streams and assets.
Of course, you can only do that when the stars of equity, lending, and interest rates all align. Right now, it seems they are.
We think last week signaled an important change of direction. And while the financial system is arguably still weak, it's working …
… so it might be a good idea to do some portfolio optimization while the wheels are still on.
Until next time … good investing!
More From The Real Estate Guys™…
The Real Estate Guys™ radio show and podcast provides real estate investing news, education, training, and resources to help real estate investors succeed.
---
Love the show?  Tell the world!  When you promote the show, you help us attract more great guests for 

your

 listening pleasure!
The real estate story behind Walt Disney World in Florida has a valuable lesson for investors today … and it's not what you think.
If you're unfamiliar, Walt Disney decided to create a new and improved East Coast version of his epic California Disneyland. But he needed land … LOTS of it.
So he went to Florida.
By then, Disney was a household name and the success of Disneyland was well known. This created a problem for Disney.
If local landowners realized Disney was behind the assemblage of land needed to build another park, it could take a lot more time and money to get the project done.
So even when the land deal hit the news in May 1965, Disney waited months to announce his plan to build Disney World.
The obvious lesson is to avoid showing deep pockets when the other party has leverage.
But that's not why we're talking about it today.
There's something else going on in the world … something we've been watching for some time … that could become one of the biggest financial stories in the last 50 years.
So while financial reporters hang dutifully on every word that proceeds out of the mouth of Jerome Powell today…
… there's another voice in the marketplace only a few nut jobs (like us) are paying attention to.
Gold. And yes, this matters to real estate investors.
But it's not what gold is doing in response to what the Fed says. It's about what gold is saying about the state of the system that the Fed is not.
Of course, there are implications for you and your investments … real estate and otherwise.
The quandary for pundits everywhere is why the Fed is considering lowering interest rates in the midst of "the greatest economy ever".
Typically, interest rates are lowered to stimulate a sluggish economy.
Sure, it's possible the economy could be far less robust than claimed.
You probably know this is now officially the longest "recovery" on record … so perhaps a preemptive boost is a good idea.
Maybe the Fed is simply yielding to President Trump's pleas to go tit for tat with those pesky currency manipulators … to help keep America's exporters competitive.
If you read the financial news, it's easy to get lost in all the conjecture surrounding the dollar, the Fed, the economy, and interest rates.
But while people are bickering about political intervention in monetary policy, and what it all means to asset values …
… central banks around the world have been quietly stocking up on gold at the fastest pace in 50 years.
So what?
Think of Wall Street and insider trading. When insiders of a corporation buy or sell … it's often because they know something others don't.
Savvy stock traders watch these moves for clues about the future of the stock.
When it comes to money … or more accurately, currency … you can't get much more "inside" than central banks.
It's reasonable to think they know something.
Most "investors" look at gold as a trading vehicle … something to buy and sell in order to create currency "profits" in the same way a flipper trades houses to generate currency profits.
But central banks can print currency … at next to no cost. They don't need to trade gold or anything else to generate currency. They can print all they want.
Think about that.
Could it be gold has another role in international finance?
Apparently, China and Russia think so. Along with Poland, Hungary and Malaysia … to name just a few. The list is long.
Another notable advocate for putting gold back in money is Judy Shelton. Shelton is President Trump's latest nomination to the Federal Reserve Board.
It's also notable that of ALL the things Fed Chair Jerome Powell could say in his limited testimony to Congress, he chose to warn them against a return to the gold standard.
Maybe it's just us, but reminds us of this admonition from the Wizard of Oz …
"Pay no attention to that man behind the curtain!"
So what does all that have to do with Disney?
Remember, Disney wanted to accumulate land without anyone realizing what he was really up to. Everyone just looked at each deal as a one-off.
Disney and his team were careful to be sure no one saw the master plan until he unveiled it.
(Of course, people playing close attention figured it out … but by the time the masses knew, the deal was done).
But think about this …
If YOU had an unlimited credit card, no ethics, and knew you were about to go bankrupt … might you use your credit to buy and stash things of real value before the card is shut off?
If the players in the casino know the house is about to go bust, there's a mad dash to cash in the soon-to-be-worthless chips.
Just remember, these are big, lumbering central banks and a worldwide financial system. "Soon" can take months … or years.
So no one knows exactly when the tipping point comes. It's slow at first … and then all at once.
We've been watching this story develop since we first wrote about it in our Real Asset Investing report in 2013.
We discuss it in more detail in the videos of our more recent Future of Money and Wealth conference.
It's clear there's SOMETHING going on …
The ultimate currency insiders are aggressively acquiring gold. Nations who had entrusted their gold to third parties are steadily repatriating. Perhaps not so trusting anymore?
Lots of things going on geo-politically have no apparent rhyme or reason, until you look past the chatter about democracy and human rights … and just follow the gold and oil.
Richard Nixon shocked the world on August 15, 1971 when he changed the entire global monetary system in a "temporary" defense of the dollar.
Gold and oil spiked as the dollar collapsed. Interest rates were eventually hiked to over 20% to save the dollar. Every individual and business on the planet was affected.
Some people lost fortunes while others made them. The difference was (and still is) awareness, preparation, and a willingness to act when others stand paralyzed.
Some people noticed the exploding debt of the 60's, the silver coming out of the coins in 1964, and the French President's public warning about misplaced faith in the U.S. dollar.
People paying attention back then positioned themselves to prosper in spite of … or more accurately, because of the turmoil.
That's why we attend and produce investor mastermind events like the New Orleans Investment Conference and the Investor Summit at Sea™.
It's where we talk with alert investors and savvy thought leaders … searching for actionable intelligence in a noisy, chaotic world.
Though largely ignored and misunderstood by many on Main Street, there's a very public and aggressive global search for alternatives to the U.S. dollar.
Whether it's gold, crypto, the yuan, or something else … if and when a viable alternative to the dollar is embraced by the rest of the world …
… Americans could well be faced with spiking interest rates (the Fed will lose control), a collapsing dollar, rising asset prices in dollar terms (inflation), falling values in real terms, and a contracting economy (recession).
Those with low fixed-rate debt, real assets (including gold), cash-flow producing investments (like rental property), are likely to be big winners.
The world didn't END when Nixon reset the system. It just changed.
So this isn't doom and gloom … it's hope and opportunity … IF you're among the aware, prepared, and prone to act.
After all, if you own solidly cash-flowing properties in affordable markets, while holding a chunk of your liquid reserves in gold (with no counter-party risk) …
… and nothing happens, how are you worse off?
But if gold is the canary in the coal mine signaling that the Wizards are up to something, it might be smart to be hedged.
Until next time … good investing!
More From The Real Estate Guys™…
The Real Estate Guys™ radio show and podcast provides real estate investing news, education, training, and resources to help real estate investors succeed.
---
Love the show?  Tell the world!  When you promote the show, you help us attract more great guests for 

your

 listening pleasure!
As the United States celebrates its independence this week, it's a good time to consider something of utmost importance to real estate investors …
Property rights.
After all, if you can't safely, securely own private property … then there's no hope of accumulating wealth and personal prosperity.
Private property ownership is the foundation of personal wealth.
Of course, most Americans today assume the right to own private property is the natural order of things … like the sun coming up every day. It's always been there and always will be.
But a quick trip back through history shows that until the United States shocked the world with the radical notion of sovereign individuals …
… most people lived in societies where only royalty and elite owned and controlled property.
In fact, many of the terms we use every day are derived from this very system of elitism.
Contrary to common belief, the "real" in "real estate" doesn't mean real or tangible … it means royal … as in king.
So "real estate" really means "the king's property".
The king's subjects (the common folks) didn't own any property … they only worked the king's property in exchange for keeping 75% of the literal fruits of their labor.
Of course, by contrast to modern society's tax rates, you could make the argument that keeping 75% is pretty good! But that's a discussion and debate for another day.
Another common term, which is somewhat self-explanatory, is "landlord".
Because even though the land was owned by the king, he needed loyal insiders to help him manage it all … keeping the workers (serfs) productive and paying their taxes.
The "lords" of the land were effectively agents of the king, conveniently positioned in the flow of revenue from the produce of the land to the coffers of the king.
Ironically, even though today there's technically no "king", and individuals can "own" private property, the system is still essentially the same.
Working class folks go to work and then pay about 25% of their paycheck to the landlord.
So if you're not King Uncle Sam and collecting a slice of the workers' pay through direct taxation (which was originally unconstitutional) …
… the next best thing is to own rental real estate … where as both a property owner and landlord, you collect a piece of the worker's productivity too.
And as Tom Wheelwright so accurately explains, the tax code is a big part of what aligns the individual property owner with Uncle Sam.
The "king" shares a slice of his tax revenue with the landlord in the form of tax deductions … which incentivizes you to provide housing to the working class folks.
The BIG difference between the old feudal system with its kings, lords, and peasants … and the American experiment where individuals are sovereign … is in the old system, there was no path for a peasant to become a lord.
But the American Dream is where the common people, through their own initiative and efforts, have the right and opportunity to go from rags to riches without regard to birthright.
It may not be a perfectly level playing field, but it's a heck of a lot better than what most people throughout history have had access to.
This revolutionary concept has unleashed more innovation and productivity than any other economic system in history … and people worldwide are largely all better off because of it.
So while the United States is far from perfect … and today's adaptation of the American system has probably deviated quite a bit from what the founders originally envisioned …
… the American Dream still has people worldwide striving to get into the United States to get in on the action.
And every time YOU exercise your unalienable right to own private property and create prosperity for yourself and your family, while providing housing for working class people who aren't ready to be "lords" yet …
… you celebrate and reinforce the system that makes your prosperity and theirs possible.
Sure, we may disagree about a lot of the strategies and tactics for keeping opportunity open for all, but if you're truly interested in individual prosperity …
… celebrating, exercising, and protecting private property rights should be something we can all agree on.
Until next time … good investing!
More From The Real Estate Guys™…
The Real Estate Guys™ radio show and podcast provides real estate investing news, education, training, and resources to help real estate investors succeed.
---
Love the show?  Tell the world!  When you promote the show, you help us attract more great guests for 

your

 listening pleasure!
Buying an income producing property is an investment in the underlying economy.
That's REALLY where the income originates. That's why we put so much emphasis on market analysis.
Investors who focus exclusively on deal analysis (crunching the numbers on the property) but fail to underwrite the market sometimes end up in a mess.
The context of a deal is the macro-environment … things like interest rates, taxes, energy costs … that affect everyone everywhere.
But there's also regional factors … local taxes, landlord law, supply and demand, and jobs.
Once all those things check out, you (probably through your boots-on-the ground team) go to the street level and start looking for a deal that makes sense by the numbers.
That's because a strong market will lift a marginal deal, while a weak market can suck the life out of even a "good" deal.
Market selection matters.
Of course, that's easy to say. But figuring markets out can be a bit of a challenge.
So we cheat.
While in school it's frowned upon to sneak a peak at the smart kid's homework … in the real world of real estate investing it's actually a preferred practice.
In this case, the very smart folks at Cushman Wakefield recently released a report they call Spotlight on U.S. Employment – A Tale of 35 MSAs.
As you'll see, it's about office space. But even if you're not an office investor, the report is helpful for understanding where jobs are being created … and why.
Remember, market analysis is about economic activity. And even if you're exclusively an affordable housing investor and your target tenant doesn't work in an office … remember, high-paying jobs create a ripple effect.
That's because a six-figure office worker spends a chunk of their income at local businesses … restaurants, healthcare, auto needs, entertainment, etc.
In fact, as Amazon claimed during the highly publicized hunt for their HQ2, each high-paying job creates an additional 4-5 jobs in the local market.
Our point is that tracking the office market can be a good gauge of local economic vibrancy, no matter what type of real estate you're investing in.
So let's dig into the report and see which markets look promising …
"While the U.S. economy has added jobs at a steady pace … the growth in employment has not been evenly distributed."
" … hotspots … have outperformed the national average … based on local market factors."
Isn't that that way it always goes? The world's not fair … and that's GREAT …
… because it means well-informed strategic real estate investors can dramatically improve their odds of success simply by being attentive to market selection.
The CW report looks at 35 markets over 9 years and divides them into categories … All-Stars,Over-Achievers, Middle-of-the-Road, and Late-Bloomers (like us!).
The first three are probably self-explanatory. Late-Bloomers are markets whose growth the last four years is substantially higher than the first five years.
We think there might be some real opportunity in Late-Bloomer markets because they're less likely to attract attention (and competition) from less studious investors.
It's kind of like a team with a few early season losses that gets hot at the end of the season, sneaks into the playoffs ranked low, and then shocks everyone.
We're not saying momentum is all that matters, but it happens for a reason … so it's probably worth a deeper dive.
But let's start with the five All-Stars …
New York City
San Francisco
Riverside / San Bernadino
Austin
Dallas is no surprise to us. We've been attracted to Dallas since the Great Recession.
At least in the beginning, and even to this day, DFW has it all … business friendly, low-tax, great infrastructure, geographically linked economic drivers (energy and distribution). It's awesome.
But NYC and SF? High-tax, uber-regulated, very unaffordable. What gives?
We're guessing it probably has to do with lots of the Fed's easy money flooding into the financial and tech sectors.
Of course, from an income property investing perspective, neither NYC or SF makes much sense by the numbers or the business climate.
And if someone trips over the cord at the Fed and the printing press stops, it might suck the equity out of those markets. We saw a little of that happen as rates rose and the Fed tightened.
And add to that the recent tax code pouring some SALT on the wound, wealthy folks are leaving … and in many cases, taking their businesses and spending with them.
The point is that just because a market is on the All-Star list for job creation and office space absorption doesn't make it a n0-brainer market for residential income property investing.
You still need to use your brain.
Meanwhile, we're guessing the San Bernardino / Riverside market growth is probably distribution related. There's a zillion people in Southern California … and if you want to ship stuff to them fast, you need nearby distribution.
The Inland Empire is among the most affordable and open areas in California to build these big centers. It's also not too far from the ports bringing containers of merchandise for domestic distribution.
So ff we HAD to invest in California again, the Inland Empire would probably be on the short list.
But the bigger lesson here is to pay attention to the role of distribution in driving a market's job growth. It's one of the shining stars of commercial property investing.
And when you dig deeper, you'll see distribution is something several top markets have in common … and those jobs aren't getting offshored … though they could be robotized.
Of course, technology doesn't necessarily kill jobs … but it can move them. After all, robots need to be built, installed, programmed, updated, repaired.
So that's just one more trend for a savvy investor to watch carefully.
Among the Late-Bloomers are markets we know and like are Jacksonville and Memphis. Landlord friendly, good numbers, and apparently some good local economics.
What's educational and fun (at least for real estate junkies) is to look at these "hot lists" and then analyze the markets for similarities and themes.
You'll often find clues about what makes a market attractive to employers and resilient for investors. Then you'll recognize these factors sooner in lesser known markets and able to make your move ahead of the crowd.
Just remember … while sneaking a peak at the smart kid's homework can shorten your learning curve, it's not a substitute for doing your own homework.
Until next time … good investing!
More From The Real Estate Guys™…
The Real Estate Guys™ radio show and podcast provides real estate investing news, education, training, and resources to help real estate investors succeed.
---
Love the show?  Tell the world!  When you promote the show, you help us attract more great guests for 

your

 listening pleasure!
Housing Price Index to Production Wage Index
SOURCE: FEDERAL RESERVE ECONOMIC DATA HTTPS://FRED.STLOUISFED.ORG
(The data came from the Fed, but the chart was put together by The Heritage Foundation here)
You can see a tight correlation between wage growth and property prices from 1991 to 1999.  Then something happened to create a divergence.
That divergence blew into a BIG gap between wages and housing prices … with home prices inflating much faster than wages.  At least until the middle of 2007.
Then something else happened which crashed housing prices … and not just back down to the wage trend line …
… but housing prices dipped well below the trend line ("over-corrected"), hitting bottom in 2011 and starting a new "bull run" in early 2012.
That's when Warren Buffet famously proclaimed on CNBC … 
I'd Buy Up 'A Couple Hundred Thousand' Single-Family Homes If I Could
Warren Buffett 2/27/12
Smart guy.  Obviously, when you look at the chart, the timing was perfect.  And most folks who were buyers in 2012 are sitting on piles of equity today.
But now it's clear the correlation between housing prices and incomes remains broken.  Housing prices are once again stretching the limits of incomes.
No wonder there's pressure to lower taxes, interest rates, and oil prices!
The only way to keep this party going is to make those relatively anemic household incomes control bigger loans.  And to no surprise …
Average U.S. mortgage size hits record-high $354,500
Reuters, 3/13/19
Does this mean housing prices are about to crash again?  Maybe.
It's said history doesn't always repeat itself, but it often rhymes.  That's a catchy way of saying people often find new ways to make the same mistakes.
Then again, smart people learn from their mistakes so they can avoid making them again.
In this case, go back and look at the chart.  But instead of focusing on housing prices, focus on incomes.
What do you see?
Incomes are slowly, consistently, persistently, steadily … rising.
Of course, if you look at the CPI (inflation) chart below, you can see the cost of living is also rising …
So just because people are making more money, it doesn't mean they're getting ahead.
In fact, folks who don't own inflating assets which can be sold or borrowed against to supplement their incomes … are falling further and further behind.
So what does it mean, what can we learn, and what can we do to survive and thrive?
These are all topics of a much bigger discussion.  We covered some if it in a recent radio show.
For now, here are a few suggestions to consider:
Focus on investing and underwriting for cash-flow …
Yes, you'll make more money on equity.  But equity is a by-product of cash-flow.  The more cash-flow, the more equity.
More importantly, conservative cash-flow gives you staying power when asset prices temporarily collapse.
Think of equity as a fun, but fickle lover … and cash-flow as the loyal, predictable partner you can build a life with.
Sequester some bubble equity for a rainy day …
Rates are low.  Lending guidelines are softening.
This indicates there's a lot of motivation (desperation?) to get more debt in the system … a sometimes-telltale sign we're nearing the end of a boom cycle.
Of course, when you harvest equity from properties, it's important to be smart about using the proceeds.
We think it's best to create cash-flow (have we mentioned this is important?) … along with liquidity, and safety from volatile markets and financial systems.
We could do an entire series on this one topic … and in fact, we're working on it.
Something like … "knowing what we know now, this is what we wish we would have done heading into the 2008 financial crisis."
Yes, we know the title needs a little work.
Watch for signs which signal shifts …
Shift happens.  It's painful when you're on the wrong end of it, and that usually happens because you missed the sign … not because it wasn't there.
In 1999, Uncle Sam pressured then semi-private Fannie and Freddie to lower their lending standards to help marginal borrowers buy homes.
It worked.  Home ownership … and prices … went way up.
In 2001, the Alan Greenspan Fed threw gasoline on the fire by pumping in billions (which was a lot of money back then) into the system to reflate the stock market after the Dot Com crash.
But a lot of the money ended up in bonds … mortgage-backed securities in particular … and ultimately into housing … inflating an equity bubble.
Oops.
In fact, Greenspan tried to jawbone the markets into prudence.  But he'd already spiked the punch bowl … and everyone was in full-blown party mode.
More recently, the Fed tried to take away the current punch bowl by raising rates … and took a lot of criticism.
When you see interest rates and lending standards falling, it's a sign.
Study history … and talk with smart, experienced people …
 Everything is 20/20 in hindsight. It's easy to predict the past.
But as it's been said …
 "Those who don't know history are doomed to repeat it." – Edmund Burke
That's why we encourage attendance at live events like the New Orleans Investment Conference and the Investor Summit at Sea™.
These are great places to connect with like-minded folks, have our perspectives broadened, and get into great conversations.
But even if you're a dedicated homebody, invest in finding a local tribe of similarly interested people to study and talk with.
You'll learn more faster in conversations with others compared to simply gorging yourself on terabytes of content.
It's important to use conversation to process what you consume.
Enjoy the sunshine, but pack an umbrella …
We're not saying a crash is coming.  But no one can say it isn't.
It seems to us the best plan is to prepare for sunshine or rain.  In practical terms, this means ….
… organize some liquidity and keep it insulated from both market risk and counter-party risk …
… build a solid brand and network with well-capitalized potential investors …
… fortify the cash-flows and financing structures on your keepers …
… jettison assets you think already have their best days behind them …
… study history, watch for clues in the news, and mastermind with smart investors.
Because you're only better off for doing all these things whether the party continues or comes to an ugly end.
And this is probably not a good time to get too over-extended.
Besides, even if you're interested in aggressive personal wealth building right now …
… it's arguably faster and safer to build rapid wealth through syndication rather than getting personally over-extended.
Until next time … good investing!
---
More From The Real Estate Guys™…
The Real Estate Guys™ radio show and podcast provides real estate investing news, education, training, and resources to help real estate investors succeed.
---
Love the show?  Tell the world!  When you promote the show, you help us attract more great guests for 

your

 listening pleasure!
A lot of folks have been asking lately … where are we at in "the cycle"?
Of course, the question presumes cycles exist (they do).
But with so many new people getting into real estate investing … including many who've never invested through a "correction" (geek speak for a downturn) …
… it's amazing there's anyone who isn't wondering when the next one's coming … and HOW to know.
It's not really that complicated, unless you're trying to get the timing down to the precise day and time.
Then again, if it were truly easy, everyone would know it and be on the right side of it.
This is where it gets tricky …
That's because for there to be a right side, there's got to be a wrong side.
This means if everyone knows it's coming and acts accordingly, not only will it not not happen …
(We know … that's a notty sentence.  Our English teachers are rolling over in their graves.  They never liked it when we were too notty.)
… but it's actually more likely to happen because everyone knows it's coming.
Our point is cycles are as much psychological as fundamental.
So when everyone sees it and moves in anticipation … it's their very movement that makes it happen.  It's a self-fulfilling prophecy.
You see it play out all the time in the paper markets.
Like a high-speed tailgater … even a flash of brake lights causes the lemmings of Wall Street to rush from one position to another …
… all trying to outrun each other to the exit of the entrance of a trade.  The rush pushed prices up or down depending on which way the crowd's running.
Of course, as we often point out … real estate investing is boring by comparison … in a good way.  Real estate is slow, steady, and relatively stable.
That's because real estate is not a commodity.  Real estate can't be traded in large lots at lightning speed … because every deal is different.
And with real estate, the logistics of the transaction …
… verifying title, arranging financing and insurance, getting inspections and appraisals, and simply vacating the property …
… are all glacierly slow when measured in Wall Street nano-seconds.
Nonetheless, real estate is not immune to a rush for the exits … especially now that Wall Street players own huge blocks (pun semi-intended) of homes.
But even though real estate cycles like everything else, it's still very slow.  It's easy to fall asleep at the wheel. 
Of course, even if you're alert (and we all know the world needs more alerts) … you need to know what to pay attention to.
And THIS is where newbie investors get confused.  They don't know which gauges to watch.
Is it the stock market?  Interest rates?  Jobs?  Wages?  Taxes?  Cap rates?  Days on market?  Year-over-year price changes?  Price trends?  Occupancies?
Yikes.  It's information overload.
No wonder people just want to ask someone they perceive as smart to flip to the back of the book and point at the answer.
Sorry to burst your bubble (calm down … it's just a figure of speech), but the truth is no one knows for sure.
That's partly because real estate is highly local.  And there are many niches … each with their own unique dynamics.
Still … there are some basic principles to apply to whatever product niche and market you're investing in.
It comes down to the willingness and capacity to pay more.  And it's important to note those are NOT the same.
Just because you want something, doesn't mean you can afford it.
So effective upward pressure on prices comes when the supply in the market is being overwhelmed by demand from buyers fueled with the capacity to pay more.
So, the key ingredients to understanding what drives pricing are …
Supply, and the capacity for supply to expand
Demand, in terms of number of people chasing the supply …
Capacity to pay, which is generally a factor of incomes, interest rates, and loan availability.
(For rental properties, incomes are rents and net operating incomes. For single-family consumer housing, income means wages.)
Of course, to be precise with timing, you'll need to dig into each of these factors for your specific geography, demographic, and product niche.
But when addressing "where we are in the cycle" (bet your thought we'd never get there) …
… you're looking for a divergence between growth and the underlying driver.
Since housing is a hot topic for everyone … and usually the first thing that pops to mind when asking about real estate cycles …
… take a look at this chart:
Housing Price Index to Production Wage Index
SOURCE: FEDERAL RESERVE ECONOMIC DATA   
HTTPS://FRED.STLOUISFED.ORG
(The data came from the Fed, but the chart was put together by  
The Heritage Foundation 
here
 )
Notice that wages and home prices are tightly correlated from 1991 to 1999.Then something apparently happened to create a divergence in 1999.  Of course, from 2000 to 2007 a "bubble" blew up and peaked.
We've all heard or experienced how that ended.  Not pretty for those who weren't prepared for the possibility.
Severe deflation (the housing crash) ensued.
And as the chart shows, prices relative to incomes over-corrected … falling below the wage trend line …  so by 2011 housing was actually very affordable.
But it didn't last long.  And you can see where we're at in the "cycle" now.
Kind of makes you stop and go hmmmm….
Of course, there's a lot of insight hidden in the history of events from 1999 to 2019.
And because real estate is about buying and holding for the production of income over the long haul …
… it's probably worth a trip down memory lane to see what can be gleaned from the last 20 years and applied to the next 20 years.
We'll take that up in our next edition.
Until next time … good investing!
---
More From The Real Estate Guys™…
The Real Estate Guys™ radio show and podcast provides real estate investing news, education, training, and resources to help real estate investors succeed.
---
Love the show?  Tell the world!  When you promote the show, you help us attract more great guests for 

your

 listening pleasure!
As we often say, real estate is NOT an asset class.  There are MANY different niches you can invest in to earn big profits … both capital gains and cash flow.
And we've been watching an exciting niche which is starting to attract the attention of alert investors …
"Value-add investors are finding this sector ripe with opportunity, offering strong returns and having very little competition."
           –    National Real Estate Investor, 5/6/19
Sound inviting?  It is!
It's rehabbing resort properties.
If you're a fan of the long-running TV show Hotel Impossible featuring Anthony Melchiorri, you know there are a LOT of hotels out there … and many aren't run very well.
In fact, some fail and are sitting empty and dilapidated … waiting to be resurrected by an enterprising real estate entrepreneur.
So there's a LOT of value-add opportunity in these often potentially beautiful properties.
And the opportunity isn't limited to a particular geography … these opportunities are available in a variety of markets.
In fact, we recently enjoyed interviewing an experienced resort rehabber in New Jersey (yes, there's even resort opportunity in New Jersey!)
We also got the inside scoop on a fascinating resort rehab project in Orlando, Florida.
The message is clear … there's big opportunity in resort property … and it's not just money.
Think about it …
Most investors don't get excited about spending the night or a romantic weekend in their Section 8 rental home, C-class apartment, or mobile home park.
There's nothing wrong with any of those.  They're all great for cash flow.  But when you can get cash flow PLUS lifestyle benefits too?  That's double prizes.
Imagine taking a tax-deductible trip to check in on your beautiful resort property … walking a lush vineyard or relaxing on the beach … and enjoying a fine meal while watching a gorgeous sunset.
Of course, before you get to enjoy all the amenities … there's work to be done.
And fixing up an entire resort … well, that's a heavy lift even for the most seasoned house-flipper.
But who says YOU need to do all the work?  Or ANY of it?
What if there's a way for you to get in on the action without putting on your work boots and safety glasses?
There is.
One way is to let someone else "fatten the cow" … then you buy in to "milk it" for cash flow over the long-haul.  Listen to this episode to learn more about this approach.
If you're accredited, then there's a whole world of investment opportunities available to you … including investing passively into an experienced resort rehabber's project.
Of course, if you're super-ambitious and industrious … you can become an active resort-property re-habber.  Because it's capital intensive, it's an ideal activity to syndicate.
If you choose the active route … here are some things to think about.
One way to learn the business is to go to work or volunteer with an active resort re-habber.
But before you go that far, it's probably smart to start with just talking to some folks in the business to see if it's the right niche for you.
Fortunately, we'll have an active resort property rehabber … along with a whole bunch of other really interesting niche investors … at our next Secrets of Successful Syndication seminar.  So if this all sounds interesting, make plans to join us.
But whether you choose active, passive, or syndication … take a look at the opportunities for profit and lifestyle in the resort property investing niche.
Resort properties are a great way to earn rental income from affluent people who would probably never rent their home from you.
Until next time … good investing!
---
More From The Real Estate Guys™…
The Real Estate Guys™ radio show and podcast provides real estate investing news, education, training, and resources to help real estate investors succeed.
---
Love the show?  Tell the world!  When you promote the show, you help us attract more great guests for 

your

 listening pleasure!
If you've been around awhile, you know there are optimists, pessimists, and realists.
Optimists see the upside and sunshine in everything.  They're chargers and they're not afraid to take bold … even impulsive action.
Of course, optimists sometimes run full-speed into a brick wall they COULD have seen, but chose not to … because it didn't fit their worldview.
Still, if you take enough shots on goal, you're bound to score eventually … so there's something to be said for unbridled optimism.
Then there are the pessimists …
Pessimists see the dark and down-side in everything.  There's no amount of upside that can outshine the enormous list of every possible thing that might go wrong.
Pessimists are pros at predicting problems … including many that never happen … and saying "I told you so" when things do go wrong … and worse, are often quite content to sit "safely" on the sidelines doing nothing.
Of course, you can't win if you don't play. 
But when your definition of winning is "not losing" … for those who see mistakes as devastating failure rather than valuable learning opportunities … that's okay.
But perhaps there's a productive middle-ground …
Multi-billionaire real estate investor Sam Zell says his strength is his ability to see the downside in a deal … and move forward anyway.
Zell says everyone can see the upside.  This doesn't take any special skill or fortitude … except perhaps to keep believing after losing repeatedly.
But to soberly acknowledge the risks … and then find a path to proceed based on probabilities and a reasonable risk-adjusted return … THAT's Sam Zell's billionaire super-power.
Sam Zell is a realist.
We like listening to billionaires.  And we're careful to listen to people both inside and outside of real estate … especially those who manage mega-amounts of money.
These big-time money managers have the time, the smarts, the resources, and the responsibility to gather lots of data and opinions, think long and hard, and then make great decisions more often than not.
Billionaire Jeffrey Gundlach is founder and CEO of DoubleLine Capital, which is a huge investment firm. 
Gundlach's a renowned expert in bonds and has been recognized as one of the top 50 most influential people in the world by Bloomberg Markets.
Of course, real estate investors should always pay close attention to the bond markets.  The bond market is WAY bigger than the stock market … and directly impacts the cost and availability of money and mortgages.
More importantly, bond investors are arguably the most astute observers of the economy, the Fed, the dollar, and the politics affecting prosperity.
So when we saw a recent Reuters headline reporting on Jeff Gundlach's comments about the economy in a recent investor call … we thought it worth noting.
"'Nominal GDP growth over the past five years would have been negative if U.S. public debt had not increased,' said Gundlach."
" '… the GDP … is really based exclusively on debt – government debt, also corporate debt, and even now some growth in mortgage debt.' "
Wow.  We'd call that a reality check.
Think about that.  Five years of "growth" in a decade long "recovery" is really just a bunch of borrowed money fluffing things up.
That's like using your credit card to remodel your house, buy a new car, and take a fancy vacation.  Your friends and neighbors think you're prosperous.  But your income didn't really grow … just your spending.  
Of course, if you're using debt for productive investment … where investment returns exceed the cost of debt … then you could make the argument going into debt is smart.
That's like using your credit card to buy new tools, remodel a property, hire a lot of workers, and then rent the property out for a profit.
Time will tell if enough of the new debt generated will be productive enough to pay for itself and add to real GDP.  Right now, according to Gundlach, it's still net negative.
Meanwhile, we stay with our long-held belief that it's probably wise for real estate investors to focus on niches and areas which hold up well or are more attractive in weaker economies.
It doesn't take much smarts to do well in a booming economy.  A rising tide lifts all boats.  The biggest risk is getting sloppy and not being ready for a slow down.
But in any economy, even recessions, rich people tend to fare well. 
Of course, it's hard to collect residential rents from the affluent.  But resort and medical are two areas where affluent people will continue to spend … even in a stagnant economy.
For working class folks and their employers … low-tax, affordable markets with good infrastructure, nice quality of life, and a business-friendly environment will likely continue to grow at a disproportionate rate.
A realist sees both the opportunity and the risks … then finds a path forward.
And for all the pessimists, here's another reality check …
Check out this list of GDP growth indexed to notable events, including wars, depressions, recessions, and a variety of crises.
Take a look at it and ask yourself if there's any point in the history where you wouldn't wish you bought more real estate 20 years earlier.
Real estate is fundamental to human existence.  As long as there are people, there will be demand and opportunity in real estate.
So watch for clues in the news … to both find opportunity and to get reality checks from unbridled optimism … but don't let the fear-mongering put you on the sideline.
Sometimes the biggest risk is not taking one.  Be bold.  Be smart.  And stay connected to people and ideas that expand your thinking and possibilities. 
Until next time … good investing!
---
More From The Real Estate Guys™…
The Real Estate Guys™ radio show and podcast provides real estate investing news, education, training, and resources to help real estate investors succeed.
---
Love the show?  Tell the world!  When you promote the show, you help us attract more great guests for 

your

 listening pleasure!
We're just winding up a multi-part real estate investing webinar series we're doing for our friends Chris Martenson and Adam Taggart at Peak Prosperity.
The webinar series is called Real Estate Investing for Profit and Safety.  
The first episode, The Case for Real Estate, is nearly two hours long and free of charge.  You can check it out here.  If you love it, share it with your friends.  If not, let us know.
Our theme, which we think is an important one, is how real estate creates RESILIENT wealth when strategically located and structured.
Of course, if you're a seasoned real estate investor … meaning you've lived through at least the 2008 financial crisis … you may already be convinced.
Even if you're in the group who lost a bunch in 2008 (we feel your pain), hopefully by now you've realized there were lots of people who not just survived … but THRIVED.
So obviously, real estate wasn't the problem.
If you're an active or aspiring syndicator, you may find the series useful for explaining to your prospective investors why real estate is an attractive investment vehicle … and the value YOU bring to them by helping them get in the game.
Of course, for anyone who cares about their financial future, the daily news is full of reasons to look for ways to create stability in their portfolio.
Wild stock market price swings … rampant (seemingly systemic) corruption in large financial institutions … highly uncertain geo-political tensions …
… unprecedented levels of government, corporate, and consumer debt … severely underfunded private and public pensions … Social Security …
Yikes. 
So there's a LOT to be worried about … IF you're betting your financial future on fickle and fleeting asset PRICES.
And with "safe" havens like banks and bonds paying very low to no interest for over a decade, many Mom & Pop investors (and their financial planners) have succumbed to "buy low, sell high" as the means for creating spendable cash. 
Think about that.
"Buy low, sell high" is an investment strategy that tempts amateurs into the rigged casinos to compete with the pros.  
Trading also produces commissions for Wall Street, capital gains for the IRS, and cash float deposits for bankers (who lever it up 10-20x for fat profits so they can afford all those big fines).
And the challenge with "buy low, sell high" is it's SUPER volatile and unpredictable.  Unless you're tethered to the news with lightning fast judgment and reflexes, it's easy to be late to enter or exit the party. 
The "solution" offered Mom & Pop investors is to buy trading software to compete with the pros … 
… or "invest for the long haul in a well-diversified portfolio" because the long-term upward (inflationary) "trend is your friend".
Thanks to the Fed's printing press, buy and hold works for boosting your balance sheet.  But it's only PAPER wealth … unrealized gains.  You can't spend it. 
To have real spendable money to live on, folks need CASH.
To get it … and avoid capital gains taxes … they borrow (confident in their paper wealth).
Or they liquidate capital (eating "the golden goose") …. or take on substantial counter-party risk by purchasing higher yielding, riskier bonds.
Of course, if you're a real estate investor, this is all foreign to you.  It's a game you don't play.  But MILLIONS of people do. 
And as baby boomers pile into retirement in a debt-ridden world where low and falling interest rates are a necessity of systemic survival … 
… finding inflation-hedged, asset-backed sources of reliable, resilient, high-yield, tax-advantaged income is the Holy Grail. 
While not perfect, there's nothing better than income-producing real estate to meet this huge and growing need.
Of course, as we often point out, small-time real estate investing is far too troublesome and inefficient for busy or retired folks to take on personally.
That's why we keep beating the drum for the HUGE opportunity for real estate savvy entrepreneurs to get into the syndication business. 
Syndication isn't just about making money.  It's an important industry to help solve some of the most pressing economic problems facing the United States.
In fact, it's SO important that both the Obama AND Trump administrations took bold action to remove barriers and stimulate the flow of capital into real estate syndications.
THAT alone should tell you something.
You may wonder why the mainstream financial press isn't reporting on this. 
But think about it …
How many mainstream financial journalists are real estate investors or syndicators?
Not many. 
And who buys all those expensive ads on mainstream financial programs?
Big Wall Street firms.
But whether there's some grand conspiracy to herd an unsuspecting public into the sheering pens of the Wall Street / banking cartel's casinos …
… or if it's just big money using their clout to buy ads and exposure for their products and services …
… it's clear most Main Street investors don't understand or appreciate the power of income producing real estate to create resilient wealth. 
But if YOU do, then YOU have a BIG opportunity … both as an investor and as an entrepreneur.
So be careful about getting paralyzed by the daily drama of mainstream financial news … especially when it's related to real estate.
After all, most real estate commentary on mainstream news is directed at homeowners and people buying home builder stocks.
But when home ownership is down, prices are high, or builders aren't building and selling as much … it's all GOOD for landlords.
Besides, no matter what happens economically …
As long as there are people, they'll need real estate … for homes, offices, food, and distribution centers to get products to consumers.  And people always needs places to relax, play, and heal.
Your mission is to acquire the skills, knowledge, and relationships to build a resilient portfolio …
… whether you manage only your own investments, invest through others, or create a business to help others take advantage of all that real estate provides. 
Time will tell … but it seems the global financial order is in the process of concurrent major disruptions. 
For some it will be traumatic and chaotic.  For others it will be exciting and profitable.  
The difference, of course, depends on awareness, preparation, and effective action.
And if it all turns out to be a lot of hype over nothing … well, better to be prepared and not have a crisis … than to have a crisis and not be prepared.
Chaos or calm, real estate is a historically proven place to effectively build, protect and pass on real, resilient wealth.  Tell a friend.
Until next time … good investing!
More From The Real Estate Guys™…
The Real Estate Guys™ radio show and podcast provides real estate investing news, education, training, and resources to help real estate investors succeed.
---
Love the show?  Tell the world!  When you promote the show, you help us attract more great guests for 

your

 listening pleasure!
When you trade in highly liquid, lightning fast, electronically enabled casino markets … you watch the news like a ten-foot tailgater at 100 miles per hour.
And that's who most of the mainstream financial media cater to.
The more fear, uncertainty, drama, and doubt … the better (for ratings).  So they pour fuel on the fire.
The current drama du jour is President Trump's up and down trade war with China. 
Paper markets are gyrating as nervous traders try to time the trends and skim "profits" from the volatility.  Politicians use every twist and turn as tool to score political points.
Meanwhile, on Main Street …
… folks get up every day and do their jobs, collect their pay, pay their bills, and largely ignore all the drama … most of which they don't understand anyway (as if anyone really does).
That's why investing in Main Street is SO different than investing in Wall Street.
Because while stock prices race up and down with every breeze of news or rumor … paychecks and rents remain relatively stable.  Boring.  But stable.
Of course, this doesn't mean real estate investors can afford to be ignorant, naïve, or cocky.  Real estate's stability and resilience isn't invincible.
The pain of 2008 made it very clear – what happens on Wall Street can bleed over to Main Street … rare as it might be.
Fortunately, real estate investors can usually follow the proceedings from a comfortable distance … with plenty of time to react and avoid mishaps.
Besides, more often than not, many of the "doomsday" fears just fade into the archives of "breaking news" that didn't actually break anything.
So life goes on.  People go to work and pay rent.  Passive income flows.  Equity happens … at least for those who aren't paralyzed by all the drama.
Sure, we think it's vitally important to watch macro-trends.  And we do.
Macro-trends provide clues about long-term migration patterns … warnings of systemic breakdowns (credit, currency) …
… and insights about whether any key drivers in our markets and niches of choice might benefit or suffer from whatever's developing.
But once you're in a market you like based on macro-factors …
… the real work of real estate investing is building and working with your local team … and closing on deals that make sense and are structured to withstand a macro storm or two.
Once you master this, you're not just a successful investor in your own right … you also have the potential to become a hot property yourself.
Because even though the Wall Street roller-coaster is exciting for the young and daring …
… after a few harrowing experiences, many Main Street investors would prefer to reach for the brass ring of prosperity from the much calmer merry-go-round of real estate.
When it comes to their life savings, most folks want stability, ease, and an after-tax growth rate in excess of real world inflation.
Ideally, they'd love to simply park their money in a boring bank account and collect a steady stream of interest income.
The problem is it doesn't look like banks will be paying anything remotely resembling an inflation-adjusted positive yield any time soon.
That's a big reason why income-producing real estate is very attractive right now … perhaps more than ever.
Of course, real estate investing is very messy and inconvenient to most people.
Wall Street and banks are easier, but at the price of nauseating volatility, minuscule yields, and high taxes … now or in the future.
So when YOU know how to produce predictable, high-yield (after tax) passive income through an inflation-hedged vehicle like real estate … you'll find more than a few folks willing to invest in YOUR deals.
But whether you decide to fly solo or pilot a plane full of limited partners, real estate remains appealing as a stable investment in uncertain times … perhaps more so now than ever before.
So grab your popcorn and watch all the geo-political and Wall Street drama from a safe distance.
Just be careful not to let all the commotion keep you parked in the garage.
Until next time … good investing!
More From The Real Estate Guys™…
The Real Estate Guys™ radio show and podcast provides real estate investing news, education, training, and resources to help real estate investors succeed.
---
Love the show?  Tell the world!  When you promote the show, you help us attract more great guests for 

your

 listening pleasure!