Exclusive Robert Kiyosaki Second Chance Interview
Like him or not, Robert Kiyosaki has had an ENORMOUS impact on the world. Kiyosaki's signature book, Rich Dad Poor Dad is the greatest selling personal finance book in the history of the world.
Over the years, we've become good friends with Mr. Kiyosaki.  He's far more cerebral and complex than you might imagine.  In fact, he's downright brilliant.  So yes, we're fanboys.
In his latest book, Second Chance, Robert Kiyosaki reviews the past, analyzes the present and predicts the future.
And like Peter Schiff, Robert Kiyosaki is not afraid to go on the record with controversial predictions.  Check this out…
So when we heard that the Robert Kiyosaki Second Chance book was out, we jumped in our semi-private jet (the one we share with 145 other people and affectionately call "Southwest") and landed in Scottsdale to sit down face to face with the Man himself…
In the Rich Dad Radio studios talking the past, present and future of the global economy and what it means to you:
Your very present host, Robert Helms
His past-his-prime co-host, Russell Gray
The best-selling financial author in the history of the world, Robert Kiyosaki
---
Listen
Subscribe
Broadcasting since 1997 with over 300 episodes on iTunes!
Review
Like the show? Help us reach new listeners by leaving us a quick review on iTunes. It takes just a minute of your time, and it would really help us out. Thank you so much!! (Don't know how? Follow these instructions.)
---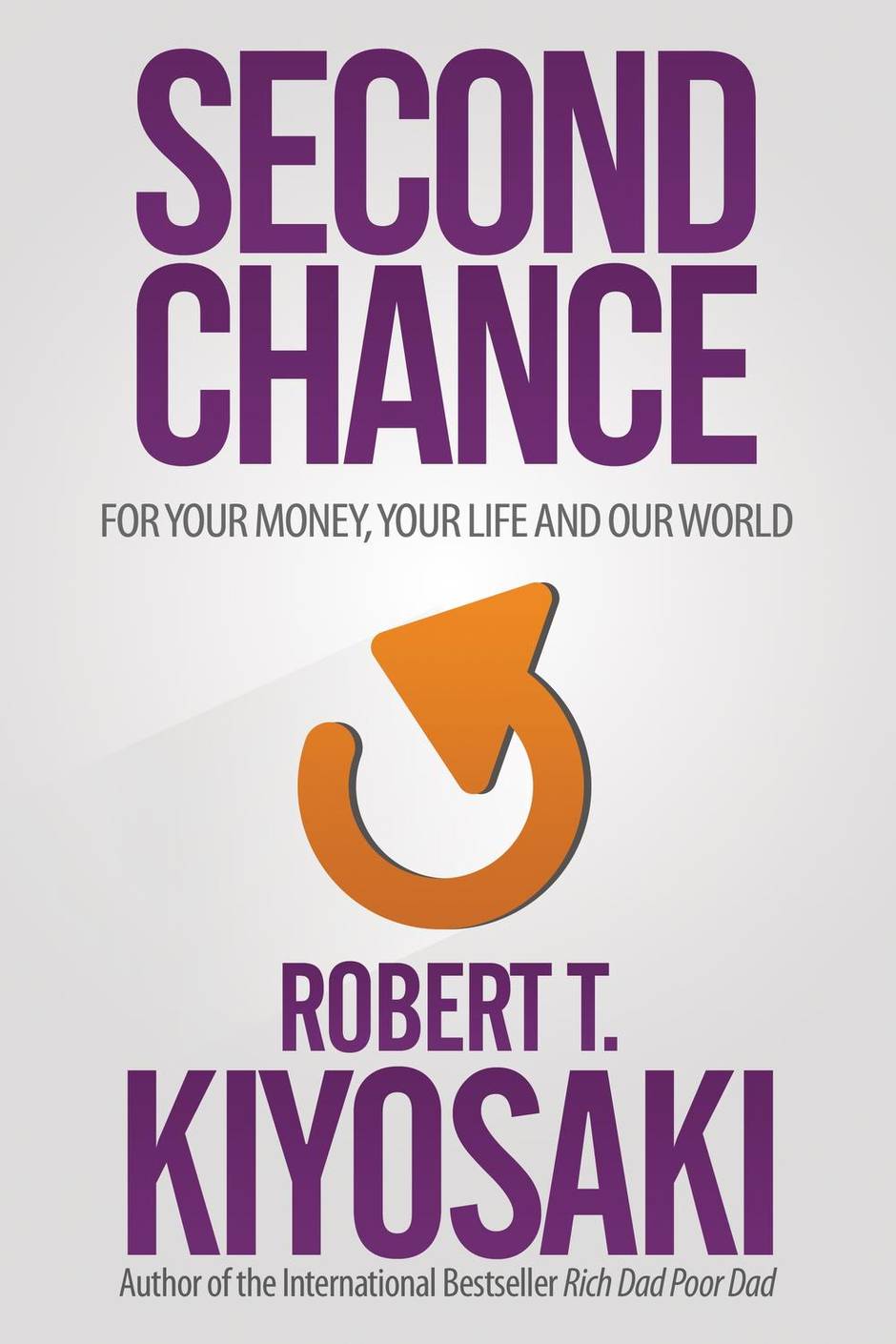 You might be wondering if Robert Kiyosaki has anything left to say…after all, he's written a gazillion books.  And if you've read any of them, you probably recognize some recurring themes.
So is Second Chance just really just a second chance for Kiyosaki to ring the cash register again with a souped up retread of Rich Dad Poor Dad?
Well….no.
First, Robert isn't really money motivated.  Otherwise, he'd make us pay him a big fat fee when he appears at our events.  And he doesn't.  He already has tons of money.
The Robert Kiyosaki we've gotten to know is mission minded.  He REALLY wants people to understand how to play the financial game in a practical way.  And he feels strongly that financial training is a HUGE missing part of the world's educational systems.
Second Chance explains, with data (charts and graphs), where we (primarily the U.S., which has in turn infected…er, impacted…the world) came from;  where we are now…and then looks forward to where we're headed.
The data is credible.  The picture it paints is disconcerting.  But if you care about your financial future, you need to look at it.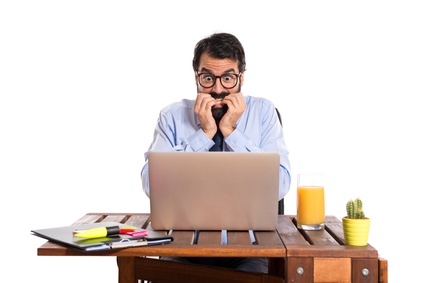 For the unprepared, the future will be "messy".
For those who can see what's coming and organize their resources, and develop the skills, knowledge and relationships to prosper…the future has hope.
And the first step towards preparation is education.
So Kiyosaki gets into the mechanics of the financial system…how the educational and financial institutions have worked (conspired?) together to create paradigms which don't empower prosperity for the average person; and then he predicts what he thinks will happen and why.
Then most importantly, Kiyosaki shares what anyone alert and brave enough can do to not just survive, but thrive, as major changes occur globally.
Is it alarming?  Yes.
Is it gloom and doom?  No.
The past provides case studies we can learn from to predict the future.
The present is what we have to create the future we want…but it must be based on the realities of what's happening around us.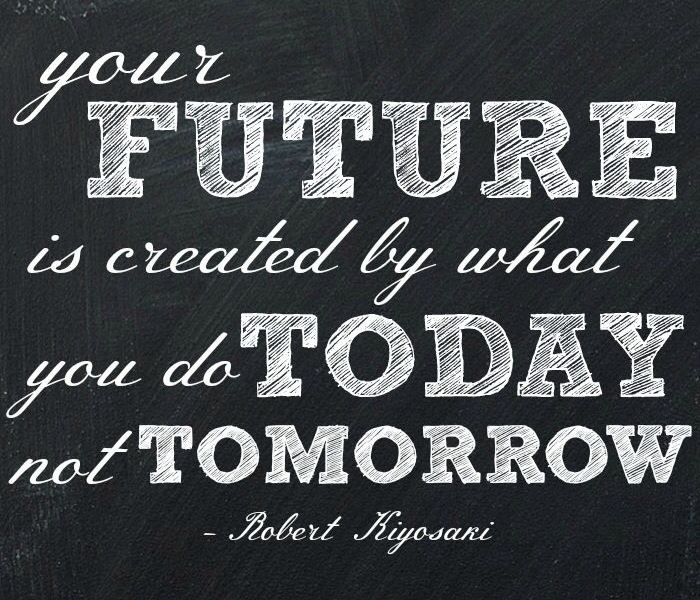 For example, global debt levels are astronomical.
Central banks worldwide are engaged in what James Rickards calls "Currency Wars".
These policies have a direct impact on interest rates, job creation, food and energy prices, asset values (stocks, real estate, precious metals, etc.), and financial system stability (or better stated…instability).
Some will get rich.  Many will become poor.  BOTH very DIFFERENT outcomes will occur in the SAME set of circumstances.
How can that be?
One of the things we've most enjoyed learning from Robert Kiyosaki is a generalized principle he learned from futurist Bucky Fuller (whom Kiyosaki dedicated Second Chance to)…
Unity is plural and at a minimum, two.
Noodle on that for a moment.
In other words, to see the WHOLE, you must see ALL sides.  In the Robert Kiyosaki Second Chance book, he uses the analogy of a coin…saying there's heads, there's tails….and there's the edge.  And only when you stand on the edge can you see the whole.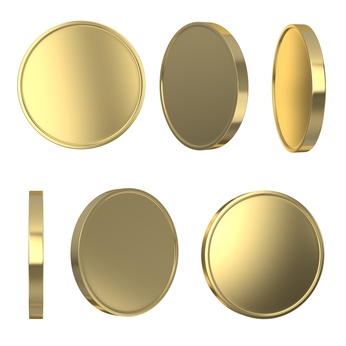 In the future, there will be winners and there will be losers.  Some will be prepared and profit.  Others will be unprepared and be impoverished.  Same world.  VERY different results.  You MUST decide which side you want to be on.  And no decision IS a decision.
None of us can stop the future.  The forces are too great.  But we can stand on the edge and see the opportunity in every problem.
So yes, Kiyosaki draws attention to the problems.  But he also shines the light of hope on the opportunities…and in this case, it starts with financial education…something that is readily available to anyone willing to seek it out.
That's a good thing, because we all need a Second Chance.
---
Listen on YouTube
Want More?
The Real Estate Guys™ radio show and podcast provides real estate investing news, education, training and resources that help real estate investors succeed.
Who in their right mind would buy over $300 million of real estate in the middle of a giant recession?
And if that isn't crazy enough, who would think that people actually need and love the rat race?
In this eclectic episode of The Real Estate Guys™ radio show, we talk to two very thought provoking guys who look at the world a little differently than your average Joe.
Behind the microphones to bare their brains for all the world to hear:
Your thoughtful host, Robert Helms
Bestselling author, real estate entrepreneur and Rich Dad real estate advisor to Robert Kiyosaki, Ken McElroy
Former White House director of economic policy, author and speaker, Todd Buchholz
First up in these serial interviews is our pal, Ken McElroy.  We love Ken because he's both the real deal and a regular guy.
Obviously, anyone who has the chops to acquire $300 million of real estate in the midst of the worst financial meltdown in decades is probably worth listening to.  We're very grateful that he's willing to let us come hang out in his office and record our conversations to share with you!
HINT:  Spending time with uber successful people is a really great idea – especially when they're willing to share their wisdom.
So grab your note pad and listen in as Ken McElroy muses on the multi-family market – where it is, where it's headed and what he's doing in it.  And even if you're not ready to be a multi-family mogul, you're sure to pick up great ideas that you can apply to your own situation.
Next, we bring you a sit down interview with former White House director of economic policy, managing director of the Tiger hedge fund, co-producer of the Tony Award-winning Broadway hit Jersey Boys, author and speaker, Todd Buchholz.  Yeah, he's a real couch potato.
How, you may ask, do we always manage to find these amazing guests?  Let's just say we leave no stone unturned in our quest to bring you thought provoking and useful perspectives!
Now Todd's topic really has nothing to do with real estate, but a lot to do with people and what motivates them to work.  So if you're a person and you're working by desire or necessity, this interview has some great thoughts for you.
Todd's written a book called Rush – Why You Need and Love The Rat Race.  Now, while many people become real estate investors so they can "get out of the rat race", Todd's premise is that people actually thrive not on relaxing, but in working towards worthwhile goals.  We're guessing he's a type A, but it's just a theory. 😉
We found the interview very interesting because his book speaks to the deepest needs and motivations of people to work.  Obviously, to be happy, people need to organize their activities and finances to provide the environment which fulfill their needs and motivations.  The big question then is, what do you really, REALLY want?
So, as we approach the end of another year (can you believe it?!?), it's a great time to contemplate your motivations, goals, plans and activities.  We think this interview will help stimulate those contemplations.
And if you want to take the whole process (warning – upcoming shameless self-promotion) to a much deeper and practical level,  you'll want to attend our upcoming goal setting workshop.
For now, enjoy these stimulating conversations with two very bright and accomplished guys.
Listen Now:

The Real Estate Guys™ radio show and podcast provides real estate investing news, education, training and resources to helps real estate investors succeed. Visit us on Facebook!
When The Real Estate Guys™ heard that the National Hard Money Conference was coming to Las Vegas, we decided it would be a perfect opportunity to visit one of our favorites places.  Say what you want about the Las Vegas economy and real estate market, but it's still one of the most dynamic and fun places to visit.  And because the economy is soft, there are great deals on rooms, meals, transportation and entertainment.  Too bad we didn't have time to indulge in anything more than the conference.  But we're dedicated to staying focused on bringing you a wide variety of interesting topics and guests!
Back when conventional funding (that is, money from banks) was flowing like water, most people equated "hard money" with "hard up".  But that's really a misnomer.  It's really more like "unconventional" or "out of the box".  Professional investors have long relied on hard money to finance properties that needed work, when the deal needed to close fast, or when the property or borrower needed a more personal underwriting.  We often say that hard money is one of the best kept secrets in real estate.  And when there's enough in a deal, the premium you pay for the flexibility of hard money (that's kind of an oxymoron, isn't it?), is well worth it.
As a reminder, "hard money" is just another way to say money that comes from private individuals rather than banks, and is sometimes aggregated into investment pools.  It used to be (and is largely true today) that those pools, or "syndications", were often managed by a local mortgage broker and the funds aggregated came from local investors.  It's a great vehicle to allow people to put their savings to work in support of their own community.
Of course, any time there's big money to be made, it attracts Wall Street, foreign investors and other big players.  So in today's market, you'll also find many hedge funds participating in the hard money market.  And in a post meltdown economy and all kinds of distressed assets available for pennies on the dollar, like white corpuscles, private money is flowing to the wound and cleaning things up.
With that backdrop, this one day convention (which was conducted by industry icon Leonard Rosen), brings together lenders, vendors, brokers, and even some borrowers, to explore the state of the industry and consider what the opportunities are in today's market.  There was a big emphasis on teaching traditional mortgage brokers, whose business model has been under attack by both the market and the regulators, how to transition from broker to syndicator.  This obviously piqued our interest, since we are of the opinion that this is one of the greatest times in recent memory to get into the syndication business.  We felt like geniuses when some of the biggest brains in the hard money business concurred!  Of course, we feel like geniuses most of the time, whether anyone agrees with us or not.  It's part of the delusional experience of being radio talk show hosts. 😉
For us, the National Hard Money Conference was a chance to peek behind the curtain of this intriguing sub-set of the lending industry and talk with some of it's major players.  And yes, we captured some great interviews and scheduled several more, so keep an ear out for some very interesting episodes of The Real Estate Guys™ Radio Show in the coming weeks.  In fact, to be sure you don't miss any, be sure to subscribe to the podcast.  It's free!
Mr. Rosen and his staff at Pit Bull Seminars put on a first class event.  Held in the Mirage hotel on the Las Vegas Strip, there was lots of energy and enthusiasm right from the get go.  But more than hype, the event included several guest speakers including a very sharp attorney named Jon Hornik.  The presentations were laced with perspectives, humor, technical training and valuable insider information.  Toward the end of the day, all of the speakers participated in an open forum panel and attendees were able to step up to the mic and ask specific questions.
One of the most interesting segments was when attendees were able to pitch a deal they were seeking funding for.  The answers and resulting dialog provided insight into what kind of deals are getting funded today, though the main purpose was for the audience to see what funders think about when considering a deal.  Whether you're a borrower, broker or budding fund manager, it's mission critical to understand how to quickly analyze a deal.  Watching pros do it was very enlightening.
There were several opportunities to network with other attendees. We made lots of great contacts, which is always a highlight of attending any event.  It's great when the promoter pays careful attention to creating these valuable opportunities to build relationships.  As great as the internet and social media are, we doubt they will ever be as effective for getting people together as getting people physically in a room for a full day or more, to focus on a dedicated topic and share their ideas, information and contacts with each other.  We don't know how anyone can consider themselves a professional in any industry, if they don't make attending such events a frequent and consistent part of each year.  It's one of the main motivations behind our annual Investor Summit at Sea™
We hope our schedule will allow us to check in on future conferences.  Leonard Rosen has been teaching hard money lending for 36 years and this was his 23rd annual conference.  He says each one is different because the market changes, creating new challenges and opportunities.  He made a passionate appeal to all attendees to be sure to continually re-evaluate their business models or risk being swept out of business by the relentless waves of change.   A big part of staying ahead of the curve is to spend time with the thought leaders if your industry.  So The Real Estate Guys™ offer kudos to Leonard Rosen for being such a leader and bringing others like him together for us to learn from!  We look forward to visiting the National Hard Money Conference again.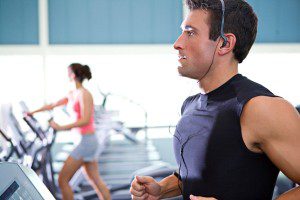 If you're one of those who take The Real Estate Guys™ to the gym, make sure you carbo load first! This one's a whopper!  Our radio audience only got an hour, but the podcast audience gets the whole enchilada.  That way whether you like American or Mexican, there's something for everyone.
A few weeks back, we went to Las Vegas for the 7th Annual Freedom Fest conference.  This was our first time and we weren't sure what to expect.  But after our previous interview with event founder, economist Mark Skousen, we thought it would be worthwhile.  It turned out even better than we thought!
After being near the epicenter of the financial earthquake which rocked the real estate portfolios of even the most experienced investors, we've put a big emphasis on studying economics.  Who cares if you're expert at fixing up properties, managing tenants or putting together syndications if property values are crashing, tenants don't have jobs, loans aren't available, and people are too scared to act?
So we started looking for people who saw it coming, put their predictions in writing and got it right for the right reasons.  Hindsight's often 20/20, but seeing the storm coming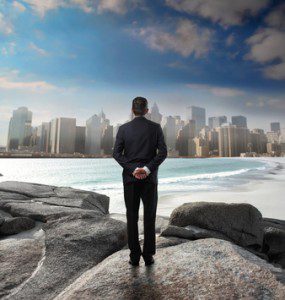 while there's still time to shutter the windows is better.  You might not be able to avoid bad economic weather, but with advance notice at least you can prepare!
We looked at the lineup of speakers at Freedom Fest and decided this would surely be an eye-opening experience. We were especially excited about Peter Schiff, author of Crash Proof 2.0 (a highly recommended read!).  Schiff called the crisis for the right reasons – and way ahead of time.  We're happy to say we got a lengthy interview with Mr. Schiff to see what he's thinking now – which is the feature of our next show.
While we're boasting about awesome interviews, we also had a chance to talk with billionaire CEO of Forbes Magazine and former Presidential candidate, Steve Forbes.  That interview is coming up in a couple of weeks, so stay tuned!  The best way to be sure you don't miss any of our exciting episodes is to subscribe to our podcast via iTunes (shameless plug). 😉
Today's episode is about talking to LOTS of people! It was like one of those speed dating sessions.  Robert sat at the microphone from early morning to late at night, and Russ rounded up a long line of interesting people to interview.
Featured in this episode of The Real Estate Guys™ Radio Show:
Your host, Robert Helms
Co-host and cat herder, Russell Gray
And a long parade of very special guests (in order of appearance):
Jeffrey Verdon, Attorney, talks about estate planning and asset protection strategies utilized by wealthy individuals; including off-shore entities and a very interesting technique for funding life insurance.
Dave Fessler, Energy & Infrastructure Expert for the Oxford Club.  Dave discusses his views on the future of energy and infrastructure and their impact on jobs and the economy.  He also comments on "the paradox of thrift" – how consumer savings is actually fueling the recession.  He tells us how long he thinks it's going to last, and where he believes America's best chance for job creation are right now.
Bob Bauman, Attorney, Former U.S. Congressman, Founder of The Sovereign Society; shares his thoughts on offshore investment, asset protection, second citizenship and the growing interest many people have in diversifying globally.
Vernon Jacobs, CPA, is an expert in international taxation.  Vern tells us what to consider when investing or employing asset protection strategies offshore.
Robert Barnes, Attorney, is part one of two back to back interviews with lawyers from a premier tax and investment fraud law firm that went 3 for 3 (that's pretty good!) in three of the top four high profile tax cases in the U.S. (you'd recognize the names).  Mr. Barnes reveals the worst thing you can do when contacted by the IRS.
Robert Bernhoft, Attorney, is part two of our tax and investment fraud attorney interviews.  Mr. Bernhoft describes what you can do to proactively avoid problems with both your investors and regulators; and shares how his firm uses specialized "non-litigation" techniques to recover misappropriated funds without going to court.
Steve Hochberg, Chief Market Analyst for Elliott Wave, works closely with Robert Prechter.  Prechter's 2002 NY Times best seller, Conquer the Crash, accurately predicted the current financial crisis.  While everyone is running scared of inflation, Steve says DEFLATION is actually the big near term threat.  He believes we are "on the precipice of the greatest stock market decline of our lifetime."
Patri Friedman, Executive Director and Chairman of the Board of The Seasteading Institute.  A city on the sea?  Really??? Before you write it off as Looney Tunes, go to their website and look at their management team.  These guys are all brilliant.  We're talking Stanford, Harvard, Yale.  Wow.  Have you heard of Pay Pal?   Yeah,the founder is on their board.  And why were they at Freedom Fest?  Take a listen!
Leon Louw, Executive Director of the Free Market Foundation, all the way from South Africa!  Why?  To raise money to advance property ownership rights for blacks in South Africa. For what it's worth, we didn't see any evidence of racism at Freedom Fest, though it was full of "tea baggers".  Obviously, Leon felt people at the event would be supportive of his cause. From our observations he was right.  But this isn't a political interview. any more than our show is political.  We just  want to understand what people are thinking and doing, and how it creates or undermines real estate opportunities.  Think about the ramifications on demand in a market where a large part of the population, formerly locked out, suddenly has access to buy property.  Very interesting stuff.
Terry Coxon, author of Unleash Your IRA, shares a powerful concept for maximizing your Individual Retirement Account.  We thought we knew all about this topic, but Terry shares a strategy we hadn't considered. Now we're hyped to read his book.  With the demise of home equity, and a growing number of people predicting a tough stock market (at best); and lending getting even tighter from financial reform, we think IRA's and rollover 401k's are one of the BEST sources of private investment capital.  That makes this a topic worth exploring!
Ron Holland, editor of two financial newsletters and 30 year financial industry veteran, has something to say on the topic of IRA's.  And it's concerning.  He shares what he thinks is the greatest threat to your retirement account.
Terry Easton, author of Refounding America and contributor to Human Events. Terry is an uber-conservative / Libertarian and has a lot to say on the topics of economics, politics and real estate.  We came to hear a lot of opinions and it just so happens that Terry has a lot of opinions.  But since they come from a long history of study and involvement, we think they're worth listening to.
All in all, Freedom Fest was a great experience and we're very likely to attend next year's event.  We met great people, got valuable insights, and had our paradigms stretched (we've been icing them since we got back).  Most of all, we see the economy and real estate from a much broader perspective.  As we continue to seek out markets, opportunities and product niches to invest in, we are convinced a bigger perspective will pay huge dividends.
Remember – our next two episodes feature our interviews with Peter Schiff and Steve Forbes!
The Real Estate Guys™ Radio Show provides ideas, perspectives and resources to help real estate investors succeed.
Russ again.  Robert's still in Belize.  I'm not jealous.  I like wearing sweaters and breathing artificially heated air.  And who doesn't enjoy sitting in traffic?  White sand beaches, tropical drinks, warm sunny weather are all overrated.
But I'm here to talk about NAR and my three days in San Diego (which was also quite beautiful by the way).
First, the conference was huge. Lots of people, exhibitors, speakers, classes and networking.  The internet will never replace the value of meeting people face to face – or the quality of learning that occurs when you're in a session without any other distractions.  I had a great time!
The mood was generally upbeat. The real estate industry is still tough, but Realtors exemplify the best of the spirit of American entrepreneurship.  The ship took a turn and most of the weaker players fell off the boat.  Those who remain are developing solutions and charging off into the marketplace to sell them.  This is very good for economic recovery.
Many exhibitors had offerings which focus on short sales and REO opportunities – an obviously large and growing segment of the industry.  Training, products and services to support Realtors who work or want to work with distressed owners, be they individuals or banks, will surely help the market work through this downturn and a return to normalcy.  I also think that the infrastructure to process the next wave (yes, there is another wave coming) of defaulting loans will help lessen the pain.  In other words, the real estate community is now better equipped to react to the problems caused when properties fall into foreclosure.
Another big focus at this year's conference was on opportunities in international real estate.   In a presentation I attended, Economist Paul Brewbacker of TZ Economics told Realtors to "expect more cross border transactions in the future."
NAR also had a dedicated International and Resort Home Pavilion on the tradeshow floor.  I attended several networking sessions where agents from all over the world met their counterparts from Asian, Europe, Latin America, the Caribbean and elsewhere.  I was excited to meet the President Elect of the Belize Realtor Association.
I also attended a very informative (I took many pages of copious notes) session on how Realtors can effectively market properties globally.  This includes selling US properties to foreign buyers and vice versa.  Technology plays a big role. It was enlightening to see the creative ways Realtors are marrying high tech with high touch to help buyers and sellers work effectively across borders.
I was also very impressed with how much support NAR provides its members in terms of educational resources and statistical data. They are really working hard to develop an understanding of what it is their customers are looking for in a very different economy.
I learned about some of the new professional designations NAR has developed to better service specific niche markets such a eco-conscience buyers, seniors, and buyer of international and resort properties.  Look for The Real Estate Guys to interview some NAR officials on these topics in the not too distant future.
As a keen observer of the real estate industry, I came away from the conference feeling optimistic about the future.  Not because of hype.  I didn't actually hear too much of that.  But because I saw an industry that has adapted and is no longer reacting to the market and economy, but in a position to lead.  This is very good because the first thing necessary in a turn around, whether its sports team, a company or an industry is practical leadership with real solutions that work at the street level.
For the economy to thrive, each individual needs to thrive.  Flowery speeches, conceptual solutions and lofty promises are fine for politics.  But all the work is in the trenches.  When I talked to the people in the trenches, I got the feeling they aren't afraid anymore.  They know there's still a lot of work to do, but they're ready to go.  I think this is good for the economy and for real estate.
Want More?  Sign Up for The Real Estate Guys Free Newsletter!
This is Russ. I just got back from 3 days in beautiful San Diego where I attended the NAR Annual Conference.  Robert drew the short stick and had to go to Belize to handle some business. Poor guy.
In case you don't know, the National Association of Realtors is the world's largest trade association, boasting well over a million members. Pretty good for an industry that's been at the epicenter of the "world financial crisis".
I noticed the AP reported on FHA Commissioner David Stevens' speech at NAR.  They said that Stevens told the Realtors "that concerns the agency is headed for the same financial trouble that snared Fannie Mae, Freddie Mac and the subprime sector are unwarranted."
Really?
I didn't hear the speech because I was more interested in what people on the front lines were thinking and feeling about the market.  Besides, we'd already commented on our observations about FHA in two previous blog posts: Are We Going to Lose our Fannie? and Hey FHA! Your Fannie is Showing. You can find those in the Clues in the News category.
Why should you care about FHA? As quoted in the AP article, Stevens said it best, "Without FHA there would be no (housing) market, and this economy's recovery would be significantly slower."
The surest sign there's trouble is when a bureaucrat comes out and tells your there isn't  ("Pay no attention to that man behind the curtain!" ).  Especially when all evidence says there is.  It's even worse, when the "no problem" evidence provided is (again, from the AP article), "the agency has $31 billion in capital – $3.5 billion more than it had a year ago."  But (and it's a big one), how does that compare to the number of loans insured?  The AP article says that FHA has insured nearly a quarter of ALL new home loans made this year.
Consider these recent FHA related reports:
11/10/09 MiamiHerald.com – "FHA moves to boost condo market – The FHA recently announced more lenient, albeit temporary, underwriting guidelines for condo projects"
11/12/09 DSNews.com (reports to the mortgage default servicing industry) – "The FHA told Congress and reporters Thursday that its cash reserve fund had deteriorated to $3.6 billion – the lowest it's been in the agency's 75 year history."
11/13/09 Wall Street Journal – "The FHA's Bailout Warning – Whoops, there it is. – Critics of Fannie Mae & Freddie Mac were waved off as cranks and assured that the companies would not need a taxpayer bailout right up until the moment that they did."
11/14/09 AP – "FHA Boss: FHA is not the new subprime" (this is the article written at the NAR conference that I opened up talking about). Hmmmm……I'm having déjà vue all over again…again.
Not to be redundant (okay, maybe a little redundant), but Supply and Demand only work when there is capacity to pay.  If 100 people are starving and there's only 1 Big Mac for sale, one would think that the price would get bid up, right?  But that assumes (dangerous word) that those people have the capacity to pay. If they don't, the price won't rise.
The lesson?  Stevens is right (for now) that FHA money is a BIG part of housing.  If it goes away or is tightened, then there will likely be a dip in prices as less people can compete for available properties.  Does that mean stay away?  Not necessarily.
Eventually, private money (and there's lots of it!) will make its way back into mortgages. Why? Because it's profitable and real estate is real and the demand for it is forever. But until the sands stop shifting, private money will stay away. It's no fun to play a game when the rules keep changing. As long as private lenders think they will have to compete against government (taxpayer) subsidized non-profit lenders, and/or that legislators will impede or negate their rights to recourse under the contract (i.e., stop a foreclosure or force a modification), then private money is going to stay away.
And who can blame them? But, (oops, my opinion is showing), even though all this government tinkering is designed to lessen the pain (ironically caused by government tinkering), it will also prolong it.  But I guess private money is coming to the rescue one way or the other, since taxes take private money and funnel it into housing through the government via bailouts.  Not my first choice, but that's the way its working right now.
For joe schmo investors like us, bread and butter properties in highly populated markets with good transportation, education and economic infrastructure still make sense – as long as they cash flow and you've got reserves to allow you to own for 10-20 years.  Because when private money does come back and is added to all the new money we've added through stimulus, it's very conceivable that prices will go up.  But if you have positive cash flow, amortization (pay down of today's cheap loans over time), and tax breaks, you will still look good in 20 years.  And who doesn't want to look good in 20 years?
Want More?  Sign Up for The Real Estate Guys Free Newsletter!
Dallas, Texas – Oct 16-18, 2009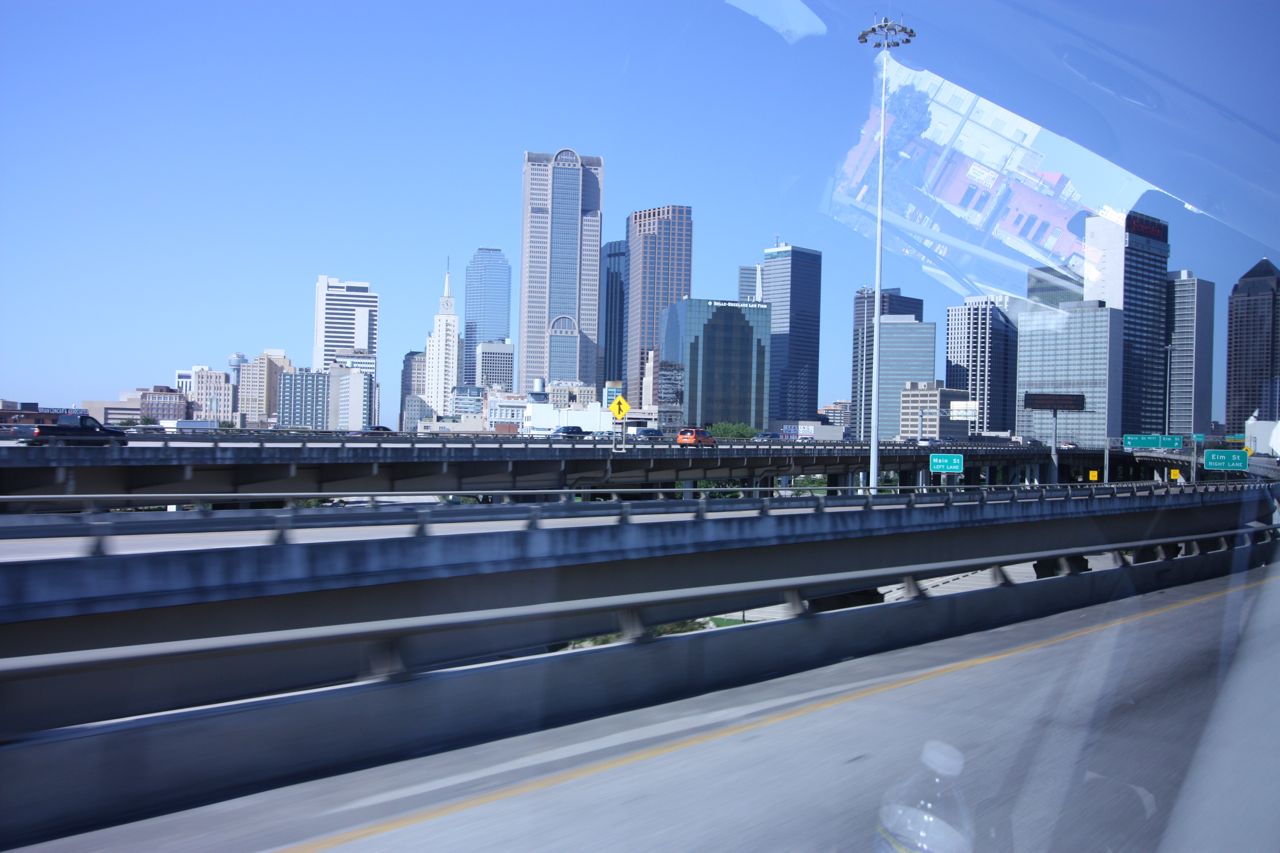 In a whirlwind field trip, Robert Helms led a group of real estate enthusiasts on a guided tour of the Dallas area.  The group included people from as far away as Hawaii, California and Michigan and featured several guest speakers including a local real estate developer, a local property manager and a veteran out of state real estate investor.
Dallas is a huge geographic market with many diverse sub-markets.  Though impossible to cover all market areas, the field trip provided a great overview and focused on a few strategic marketplaces of particular interest.   Overall, Dallas is a very attractive real estate market.  It features a large population base, strong transportation and educational infrastructure, and a diverse economy – all nestled in the top rated state in which to do business.  According to the Governor's office, Texas created approximately 70% of all the new jobs in the US last year.  Last time we looked, the best tenants were those with jobs!
One of the most attractive attributes of this market is the ratio between price and rents.  With today's low interest rates, many very nice properties will cash flow quite well with a reasonable down payment.  The educational sessions on the trip focused on evaluating cash flow and how to recognize a good deal from a not-so-good deal.
The bottom line: The surveys said that everyone had a FABULOUS time on this field trip and felt it was well worth the time and money.  In fact, 100% of the attendees rated it a 4 (on a scale of 1-4) and would recommend it to others. Check out some of the comments:
"Helped me focus on my goals…and learn what to research in markets and cash flow property.  Very strongly recommend." – Peter E., Austin, TX
"Absolutely a must! I will likely invest in this market soon." – Markus M., Detroit, MI
"Highly recommend!  It's great to actually seen an area that is growing and makes sense to invest in." – Jerry B., Turlock, CA
Bummed you missed it?  No worries!  Based on the success of this trip, we're going again December 4-6, 2009! Join us!  Then YOU can put your smiling face in these pictures!
As you can see, SPACE IS LIMITED (that's not sales pitch – we can only fit so many people in a van), so register now to reserve your spot!
If you have questions or need help, call 1-888-489-7723 or send us a message on our Feedback page.
A field trip with The Real Estate Guys is one very effective way to discover new markets and opportunities in real estate.  We hope to see YOU on our next field trip!
9/13/09 Scottsdale, AZ – Nearly 150 enthusiastic people gathered in Scottsdale for the 2 day Rich Dad Real Estate Summit hosted by best selling author Robert Kiyosaki and conducted by Rich Dad Advisor and real estate entrepreneur Ken McElroy. The Real Estate Guys were on hand to not only observe, but participate in this inaugural boot camp which is dedicated to teaching active and aspiring real estate investors how to succeed in the "new" real estate economy.
The event featured a host of highly qualified experts in various aspects of real estate investment including property management, financing, deal sourcing and analysis, and taxation. The event started at 9 am on Saturday morning and ran well into the evening. We didn't get back to our hotel room (at the very nice Scottsdale Plaza Resort) until close to 9 pm, but even then we weren't done! We had 5 different real life investment deals to review in preparation for the next day when we would divide into team and prepare and present offer letters to the panel.
Though it sounds intense, the Rich Dad team did a great job keeping the energy up with lively music, regular breaks with refreshments provided, and the trademark conversational breaks where we would discuss the topic at hand with other students sitting at our table. Not only did this break up the monotony of lecture, but it really helped reinforce our understanding of the material. Teaching is a very effective learning tool. In fact, when we were talking with Robert Kiyosaki during a recording session on Monday, he said one of the reasons he works so hard teaching is because he learns so much!
In the afternoon of the 2nd day, the crowd was divided into teams and each team was assigned one of the case study properties on which to write a Letter of Intent (LOI). It was like being on The Apprentice! The pressure was mounting to finish the analysis and craft an offer that would be strong enough to win, but without overpaying for the property. As the announcer counted down the time, the tension mounted. People were running to the front of the room to submit their offer before the time ran out!
A representative from each team was called up to sit with their competitors in front of the panel of judges. One by one, each had just 2 minutes to present the offer. Then the panel would begin to question and negotiate. Having been through this process many times ourselves, we can tell you is that very realistic!
There were far more lessons than could ever be contained in this short report, but even with all of the experience we have in the real world of real estate, The Real Estate Guys definitely discovered some new things. Plus, we made lots of new friends!
Overall, we thought it was a great event – well organized, well produced and lots of fun. We can't wait to go to the next one!
The REAL Book of Real Estate
by Robert Kiyosaki and 22 Contributing Co-Authors
He's back.
Robert Kiyosaki, author of Rich Dad Poor Dad, one of the best selling books in history, is back talking about real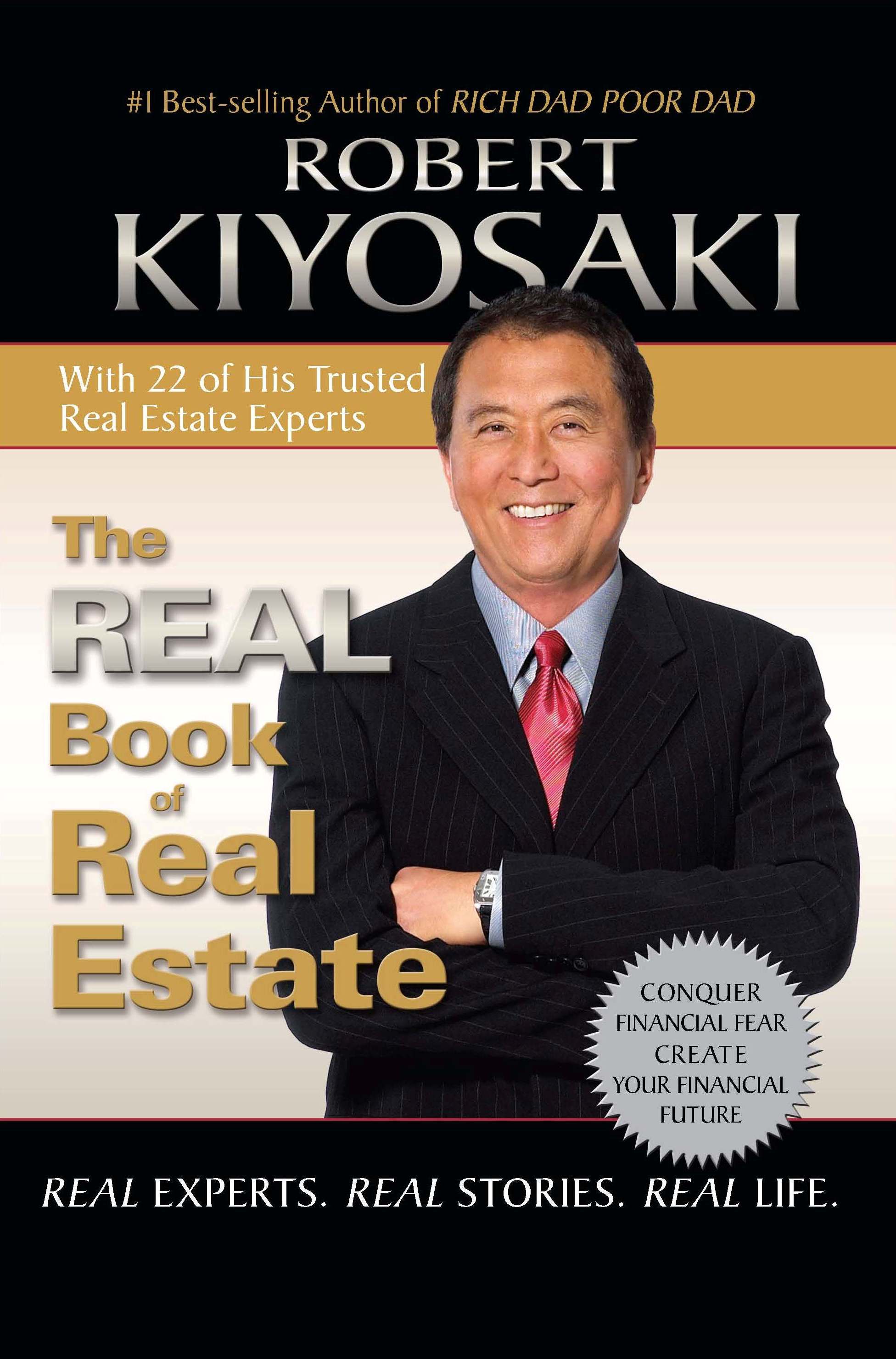 estate!  Why now?  He says the rules have changed and the numbers make sense again.
In The REAL Book of Real Estate, Kiyosaki compiles real estate investing wisdom from 22 veteran experts.  The Real Estate Guys had a chance to talk personally with Mr. K. about this book and the unusual timing of its release.  You would think that a book on real estate investing would be a hard sell in this post meltdown world.  And it is.
But the book was released now to help investors who've only known boom times.  It shares the knowledge and perspectives of veterans who've survived and thrived through previous real estate market cycles (which is lesson #1:  real estate cycles, it doesn't disappear).   If real estate isn't "over", then the question remains: where are the opportunities and how can I find or create them?  That's what this book addresses.  It might be a bad time to sell a book on real estate investing, but that might make it a great time to pick up bargain properties.  This book will teach you many of the things you need to know.
What we like best about it is that it's immensely readable.  It isn't a book about theory.  It's very real world practical.  And you can start anywhere, as each author's work is a stand alone discussion about their particular area of expertise.  It's as much a reference manual as an educational work.
We like it.   We've been around real estate for awhile and we learned a lot.  We think you will too.
Order your copy today – and be sure to visit the archives to listen to The Real Estate Guys' exclusive interviews with Robert Kiyosaki and many of his contributing co-authors.  Let us know what you think!