The Case for Real Estate Investing
Money will be finding its way into real estate in the coming years as investors begin to move away from bubble markets looking for safer alternatives.

Long-time friends, Chris Martenson and Adam Taggart, are advocates with us for investors transitioning out of paper assets and into REAL ASSETS.
In fact, they asked us to spend some time educating investors about the practical steps for investing in real estate for security and profitability.
As investors begin to move away from bubble markets looking for safer alternatives, we foresee money finding its way into real estate … for many good reasons.
You can get ahead of the curve and position yourself to benefit from current market changes and future trends.  
So grab your friends (perhaps over a meal?) and ….
Join Host and Co-Host of The Real Estate Guys™ Radio Show, Robert Helms and Russell Gray, as they discuss with Chris Martenson and Adam Taggart of Peak Prosperity the vast economic benefits of real estate investing …
You'll learn:
How to use real estate to build long-term tax-advantaged income & wealth
The process for finding and evaluating opportunities
How to recruit a team of supporting experts
The nuts & bolts of property ownership & management
And so much more!
Simply complete the form below to watch the FIRST WEBINAR in the series for FREE!
5 Things I Wish I Knew Before I Started Wholesaling Real Estate
Find a good deal … find an investor … and get paid!

Wholesaling real estate is one of the fastest and easiest ways for new investors to get into the game.
You don't need a license. You don't need a lot of money. You don't need good credit … and you can get started with just a few hours a week.
Wholesaling is simple … but it takes unique know-how to make it into an explosive source of passive income.
In this special report, Tom Krol, founder of Wholesaling Inc., shares the biggest lessons he has learned in this investment niche.
Dive in and discover:
What the wholesaling process looks like in the real world

How to generate a LOT of passive income

True success stories of investors like YOU
Do more deals, own more properties, and make more money. Simply fill out the form below to get your free copy of "5 Things I Wish I Knew Before I Started Wholesaling Real Estate."
American Real Estate Investments – Private Money Lending
Diversify your portfolio AND "be the bank" with private money lending!

The party in the most secure position during an investment deal is the bank … and American Real Estate Investments (AREI) makes it possible for YOU to step into the bank's shoes.
Syndications typically offer investors a chance to invest in the equity of a project. You put money into a project and, for better or worse, your return is dictated by the success or failure of the project.  And, if it's a development project, you don't see your profit until the project is completed months or years down the road.
There's another option!
AREI brings you an opportunity to invest in a syndication on the DEBT side of things.  Whether the project is a wild success or not, YOU get a PREDICTABLE RETURN and MONTHLY CASH FLOW that begins IMMEDIATELY.  
Plus, your debt-investment is SECURED by a DEED OF TRUST.  If for any reason, the project is abandoned, you get the property.
AREI gives you the opportunity to invest in the debt on development projects in Dallas-Fort Worth and Houston … Dallas-Fort Worth is one of the strongest markets in the country, with many development opportunities … and it's where AREI happens to be headquartered.
Another pretty cool thing … Invest in these private loans using your self-directed retirement account!
Watch your retirement savings grow with ALL the tax advantages and continuous returns.
Why is this a winning strategy?
With

genuinely passive

investments, all you have to do is watch your investment grow.

Earn

monthly cash flow immediately

at the annual rate of return.

Choose a

low-risk investment

with security in appreciating assets in

a stable market
Learn about American Real Estate Investments' latest projects.  Make double-digit annual returns in your 401k, IRA, or other account in a project of your choice!
Simply fill out the form below, and AREI will be in touch with the information you need to get started in private money lending.

As any real estate investor knows, properties may generate passive income, but owning them is far from passive.
Because even if you have great property managers and you never see your tenants, you still have important decisions to make about markets, debt and equity.
And while most real estate investors focus on doing deals and managing cash flow (both VERY important activities), the smartest ones also pay attention to asset allocation models.
Yes, it's true.  Asset allocation modeling isn't just for Wall Street financial planners and paper asset advisors.
Balancing on their chairs in the studio to build on this critical topic:
Your massively popular host, Robert Helms
His unbalanced co-host, Russell Gray
All businesses have jargon.  So to make sure we're all in the same page, let's clarify some terms:
Critical Mass – that's how much equity you need to invest for cash flow to generate enough spendable cash flow to support yourself in the manner to which you're accustomed…or would really like to be accustomed!
Asset Allocation – In traditional financial planning, you'd have a pie chart divided into slices for stocks, bonds, cash, precious metals and maybe one or two other things like annuities, fine art, etc.  We'll talk about what that looks like for real estate investors in a moment.
Re-balancing – this is simply adjusting your asset allocations (how much of each component) to bring the ratios into alignment with your predetermined plan or model (which of course presupposes you have a plan or model!).
Make sense so far?
Most people's investing lives can be divided into two broad categories:  Accumulation and Consumption (sometimes called Annuity, not to be confused with insurance products of the same name).
Accumulation is just what it sounds like.  You're accumulating wealth on your quest to reach Critical Mass.
At Critical Mass, you have enough wealth (equity) to deploy for enough Passive Income (money you don't have to work for) to achieve escape velocity from the gravitational pull of the daily grind.  Or as our good friend Robert Kiyosaki would call it, Getting Out of the Rat Race.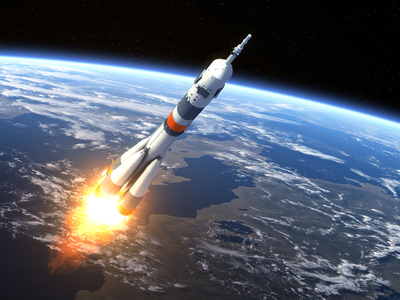 Obviously, the FASTER you can build wealth, the sooner you can get to Critical Mass so you can achieve escape velocity.
In our temporarily out-of-print book, Equity Happens, we spend quite a bit of time talking about equity growth strategies and the important role of leverage.
Now that equity is happening again (did you have any doubt?), we thought it was time to revisit some of the important themes inside the topic of getting to critical mass.
First, you have to be on the OWNERSHIP side of the equation.  That is, you don't want to be the lender.  You want to be the owner (or part owner).  This is called EQUITY.  That's why they call stocks "equities".  In real estate, it's called being the landlord.
Next, it's important to pick the RIGHT MARKETS.  The old adage about the 3 most important things in real estate being Location, Location and Location is true.  Because it's all about Supply & Demand.
When you pick properties in popular areas (demand), where there is some limiting factor in supply, you have a chance of getting APPRECIATION.  That's people bidding up the value of the property FASTER than the pace of simple inflation.
Of course, what's "popular" depends a lot on the property type.  If you're depending on rental income to pay for the property, mansions in Beverly Hills might be low in supply and high in demand among Hollywood elite, but no one's renting them from you.  And if they did, the rent probably wouldn't provide enough cash flow to make the use of leverage appealing.
So "popular" might be affordable houses or apartments in B class neighborhoods in areas with a strong, geographically-linked, regional economy.  Or it might be resort properties in a popular area with limited supply and lots of people paying top dollar for overnight stays.
One way to re-balance your real estate during your Accumulation Phase is to REPOSITION EQUITY into hotter markets.  You can use a cash out re-finance (those are coming back!) to move equity out of a property you want to keep; or you can sell the property and use a 1031 Tax Deferred Exchange to transfer the equity without paying tax on any gains.
Now, if you were in the Consumption or Annuity Phase, you might move your equity from a highly appreciated, low cash flow market to a market and product types that cash flow like crazy (but maybe don't appreciate as well).  So the idea of re-balancing applies within each phase or in transition from one phase to the other.
Does your brain hurt now?  Sorry.  Let's just do a couple of more concepts and then you can get a snack.
LEVERAGE (i.e., debt) can be one of our best friends…especially during the Accumulation Phase.  Debt allows you to control MORE property with LESS purchase equity (down payment).
Of course, the down side of leverage is you'll get less cash flow.  But that can be okay, as long as you have enough (with a safety margin) to make the mortgage payments (and you don't need any cash flow to live on).
And at today's stupid low interest rates, it's hard to make the argument that the best use of cash or equity is to reduce mortgage debt.  But that's a different discussion.
The main benefit of leverage is that it MAGNIFIES GROWTH.
For example, if you own a $100,000 property for cash and a year later its value increases 10%, your wealth (equity) has grown by $10,000.
If you paid CASH, then your return on your $100,000 invested is 10%.  Super.
Now, if you put only 10% down ($10,000) and got a 90% loan, then you grew $10,000 on $10,000 invested, which is a 100% gain. WOW!
Of course, a paid for property will have more positive cash flow than a 90% leveraged property.  That's the trade-off.  Maybe for you something in between is "optimal".  That's where BALANCING comes in.  YOU have to do the math and decide what's the optimal balance for your situation.
Lastly (at least for this blog)…
You don't have to wait to build equity.  That is, you might be able to proactively do something to the property or its operation to FORCE equity rather than wait for the market to appreciate.
So, in the previous example, if you put $10,000 down on on a $100,000 property, then fix it up, you might not have to wait a year for the value to increase.  Because you forced it to happen sooner!
Then you can decide if you want to leave the equity there, or reposition it for more property or higher yield (investing extracted equity for higher interest than the cost of the loan).
See?  Real estate asset allocation, rebalancing and equity optimization can be FUN!
Listen Now:
Want more? Sign up for The Real Estate Guys™ free newsletter!
Don't miss an episode of The Real Estate Guys™ radio show!  Subscribe to the free podcast!
Stay connected with The Real Estate Guys™ on Facebook!
The Real Estate Guys™ radio show and podcast provides real estate investing news, education, training and resources that help real estate investors succeed.
We continue our summer soiree into all things economic with a triple set of interviews from Freedom Fest.  This time we're talking bonds, dividends and wealth management from a banking perspective – and how all that relates to real estate investors.  Not as exciting as how to evict a non-paying tenant, but here we go….
Adding their voices to the discussion at hand:
The sultan of summers in sunny Las Vegas, host Robert Helms
The prince of pointless ponderings, co-host Russell Gray
Bond market guru and Oxford Club contributor, Steve McDonald
Associate Investment Director for The Oxford Club, Marc Lichtenfeld
President of Wealth Management for Everbank, David Conover
Wow!  That's a pretty full house, but we suppose that's a good thing when you're in Las Vegas.
So we've been talking for quite awhile about the connection between the bond markets and the mortgage market.  Of course, the connection between the mortgage market and the real estate market is quite obvious.  But the connection is probably deeper than most people realize – especially if you're an income property investor.
Steve McDonald goes as far as to say that "the bond market IS interest rates".  And we know that interest rates affect every aspect of the economy including taxes, consumer spending, business investment (and employment), currency exchange and international trade.  Other than that, interest rates aren't that big of a deal.  So, yeah, the bond markets matter.
Steve gives us a primer on the bond market and then tells us that "the bond market works secretly for the benefit of the ultra-wealthy" and is 40-50 times BIGGER than the stock market.  Now we're even MORE interested!
If you're a regular listener, you know we're not big fans of bonds (or dollars) as a place to store wealth right now.  According to 2013 Investor Summit at Sea™ faculty member, Peter Schiff, bonds and the dollar are going to be the next and biggest crash.
At first, we thought Steve would disagree with Peter.  But au contraire… Steve actually agrees – and tells us that the bond market crash will make the housing market crash pale in comparison.  Then he goes on to describe some specific strategies for playing bonds in a fragile market.
One technique he describes is buying existing bonds at discounts.  Okay!  Now, we're getting back to something we understand.  It's the same as buying discounted mortgages.  That is, you increase your yield by paying less than the face value of the debt, so even though the current bond interest rate environment is low, you can earn high double digit returns.  That could (and perhaps will) be the topic of entire show…but not today.
All this to say that when Steve first sat down at the microphone, we weren't sure we'd get along.  But before long (do you see it coming?), we bonded with Steve (sorry, we couldn't help ourselves).
Whew.  And that's only the first of three interviews in this episode.
Next, we chat with Marc Lichtenfeld who advocates dividend investing.  In fact, he just wrote a book on how to get rich with dividends.  It's titled, "Get Rich with Dividends".  Clever.
In this case, Marc agrees with Peter Schiff that stock investors should emphasize investing for income.  Hey!  Isn't that the same mantra our friend Robert Kiyosaki has been preaching in Rich Dad Poor Dad?  Say "yes" because that's the right answer.
Of course, Kiyosaki isn't a stock guy and neither are we.  But it's nice to know that we can all get along.  Rodney King would be so proud.
The point is: buying equities (stocks or real estate) that will likely retain their comparative value (i.e., hedge against inflation) over the long haul can be a rocky ride when markets are jittery.  But then those equities cash flow, even if the asset value is up and down, the cash flow can calm your stomach in the short term – and enhance your overall ROI over the long haul.  Brilliant!
Now we move on to interviewee number 3, David Conover from Everbank.
Last year at Freedom Fest, we interviewed another Everbank exec, Frank Trotter.  We were intrigued then by Everbank's business model and offering, so we were anxious to visit with David and see what the world looked like through his eyes right now.
What's interesting is that while there's a lot of chaos in the banking business, Everbank has "robust expansion plans". Why do we care about that?
First, we think it's interesting when any business has robust expansion plans in this marketplace.  After all, we keep hearing about how businesses are hunkering down and running scared.  And since we like it when our tenants have jobs so they can pay the rent, we like to know what CEO's are thinking when it comes to expansion.
What's even more interesting to us is that Everbank is growing it's mortgage lending operations.  We've been saying for awhile that one of the leading indicators of a heating real estate market will be the expansion of lending.  Everbank obviously sees opportunity in this space, so it's something we'll continue to watch.  When money starts flowing freely into real estate, it's tide than can carry alert investors to handsome profits.
Also, real estate investors are typically sitting on piles (albeit some smaller than others!) of cash.  Dollars.  And we keep hearing that dollars are headed downward.  So what can an investor do to hedge against inflation, yet still have liquidity and safety?  David describes some unique banking products which give investors options to the dollar.  VERY interesting!
So all in all, this is a full deck of dialog that we think you'll enjoy!
Listen Now:
Want more? Sign up for The Real Estate Guys™ free newsletter
Don't miss an episode of The Real Estate Guys™ radio show! Subscribe to the free podcast!
Stay connected with The Real Estate Guys™ on Facebook!
The Real Estate Guys™ radio show and podcast provides real estate investing news, education, training and resources that help real estate investors succeed. Visit our Feedback page and tell us what you think!