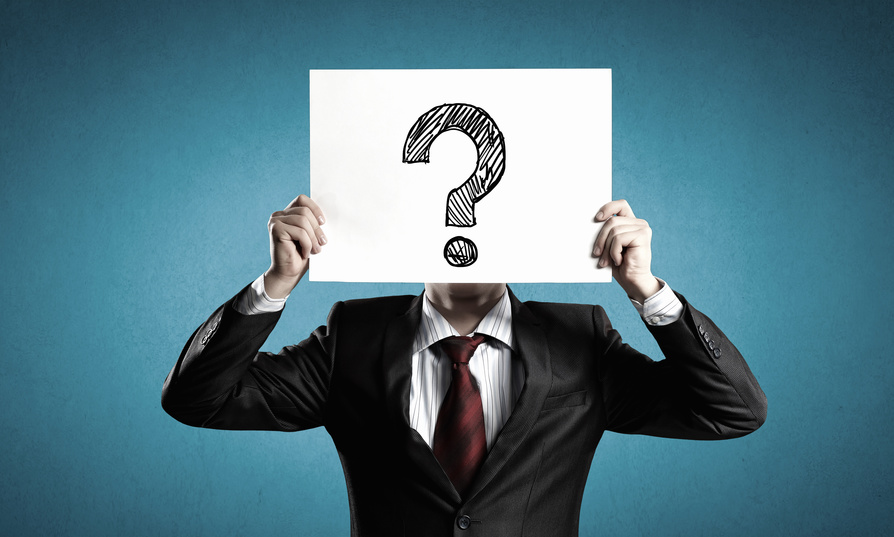 One of the best parts of our job is hearing from our amazing audience … and in this week's episode we have more great questions from all of you.
That's right, it's Ask The Guys!
We're talking about getting started in real estate investing, analyzing deals, understanding how economic cycles affect real estate investing … and more.
Remember, we are not legal or tax professionals. We don't give advice … just ideas. Join our quest to answer your questions!
In this episode of The Real Estate Guys™ show, hear from:
Your book-smart host,

Robert Helms

His street-smart co-host,

Russell Gray
---
Listen
---
Subscribe
Broadcasting since 1997 with over 300 episodes on iTunes!
---
Review
When you give us a positive review on iTunes you help us continue to bring you high caliber guests and attract new listeners. It's easy and takes just a minute! (Don't know how? Follow these instructions).
Thanks!
---
Getting started in real estate investing
Our first question comes from Daryl in Boonville, Missouri.
Daryl wants to know the best ways to get started investing in real estate.
Lots of folks find themselves interested in real estate investing … but they don't really know where to start.
There are so many books, blogs, podcasts, and seminars on the subject. It can be a little overwhelming … yet the basics of real estate are pretty simple.
What's the best way to get started? Well, it depends on what you have to start with, where you want to go, and what you want to do.
But generally speaking, real estate is done with debt.
The first place to start is to take an assessment of where you're at in terms of debt. Begin work on preparing yourself to be an efficient, effective borrower.
Go meet with a mortgage professional. Find out what your credit score is as far as real estate is concerned, what your documentable income is, and what types of loan programs you would qualify for.
Figure out what you need to invest.
Typically you need credit, a down payment, and technical advisors … like a football coach, you need to build your team.
Next, think about what you're trying to accomplish. Most people want to grow … so it really starts with education and understanding your borrowing power.
Education doesn't have to cost you a lot of money … but it will take your time.
Set aside and budget your time to be serious about investing. Go to a seminar or class. Join a local real estate investment club. Read books about the type of real estate that you're interested in.
A great way to get started if you don't have a lot of capital is to offer to help someone who is busy doing the thing that YOU want to be doing.
A lot of folks who are successful in real estate investing have more money than time … you might have more time than money.
The opportunity to lend a hand in exchange for learning can be huge.
You might even consider your first deal as a partnership in some way. One of our favorite ways to partner is through real estate syndication.
Syndication simply means a lot of people putting their money and their time together to do something.
Make sure that the person … or people … you are partnering with honestly know what they are doing.
Analyzing and understanding deals
Chris in Sun Valley, California, wants to know how to better analyze and understand deals.
First of all, there's no such thing as a bad question … except the one you don't ask.
Everybody who is at the front of the line was once at the back of the line … everybody who owns real estate today started with their first property.
It's true that analyzing deals is one of investing's critical skill sets.
If you're analyzing deals for income, you need to understand an income statement for a piece of property.
One way to do this is to look at other deals. They'll come with pro formas. You'll be able to look at the financials … and then go out and look at other real world deals.
You'll learn by doing that research … and once you feel like you've got the fundamentals down and understand the basics of financial analysis, you can take things to the next level.
The other side of the coin is actually analyzing the market, analyzing the physical construction of the property, and analyzing the condition of the neighborhood.
Like so many things in real estate investing, if you can find somebody who is active in the space and learn by helping them … you'll pick up a lot.
You can't get really good at analyzing deals by reading textbooks and taking classes … you will also need hands on experience.
So, start with basic education … and then, find a mentor.
Learning about the economic cycle
Laura in Austin, Texas, is looking to learn more about how real estate plays into the economic cycle … and how it's affected by ebbs and flows. She wants to know what resources and topics we can recommend.
First up is a book by our dear friend Peter Schiff called How an Economy Grows and Why It Crashes.
It's a simple book that is done in a way that makes the economy easy for everyone to understand … but it is also super, super powerful.
It has taken us years to wrap our minds around this stuff. The reason we cover broader picture economics and not just real estate is that every real estate investor is first and foremost an investor.
We all swim in the economic sea of the financial system that we are blessed … or cursed … with. So, it is imperative that we understand it.
There is definitely a lot you can learn by listening to people who have different opinions.
The Summit at Sea™ is a great place to do that. We get people who come in with so many different backgrounds and from many different niches and markets all over the world.
We also recommend studying the Federal Reserve and the bond markets … because that is where interest rates derive from.
Study demographics … because that dictates where the people are.
Then, understand the way CEOs think about business … and where they want to be and don't want to be.
Taxes are another area you'll want to learn about.
In the United States, we've now made real estate arguably the most tax advantaged investment anyone can make … which should attract even more money into real estate going forward.
Like any ecosystem, there are lots and lots of components … and you're not going to master them all. But if you can understand the relationships between them, then you can get into conversations with the masters in each area.
There are lots of great books, podcasts, and conferences to expand your knowledge. Be sure to check out the resources available on our website. We particularly recommend a video series we did called "The Future of Money and Wealth."
Brian Tracy says that if you read an hour a day in whatever area of interest you have, in 10 years you'll become a nationally known expert.
We believe that's true. It happened to us.
More Ask The Guys
Listen to the full episode for more questions and answers.
Have a real estate investing question? Let us know! Your question could be featured in our next Ask The Guys episode.
---
More From The Real Estate Guys™…
The Real Estate Guys™ radio show and podcast provides real estate investing news, education, training, and resources to help real estate investors succeed.
---
Love the show?  Tell the world!  When you promote the show, you help us attract more great guests for 

your

 listening pleasure!
Join G. Edward Griffin, Robert Kiyosaki and a host of other notable speakers for an event that will BLOW YOUR MIND …
If you're familiar with the 1999 sci-fi movie The Matrix, you may recall the red and blue pills.
The blue pill allowed the hero Neo (played by Keanu Reeves) to remain in a computer induced illusion which SEEMED like the real world.
But it was fake … and hid the reality of Neo's enslavement.
The mysterious mentor Morpheus (Laurence Fishburne) challenged Neo to take the red pill and "free your mind" to see the much harsher reality …humans enslaved by machinery.
Neo took the red pill.  Once enlightened, he became engaged in a very real world fight for true freedom.
But for one of Neo's comrades, the artificial prosperity of slavery was too tempting.  It was easier to enjoy faux freedom than fight for the real thing.
What does this have to do with real estate investing?
Maybe nothing.  Maybe everything.
G. Edward Griffin's iconic book, The Creature from Jekyll Island – a Second Look at the Federal Reserve, pulled back the curtain on the origins, mechanics and motivations of what is arguably the most powerful institution on the face of the earth.
It's a VERY controversial work.  Not everyone agrees.  But it opens the imagination to the possibility there's more to the Fed than meets the eye.
Some lay the blame for the dot com stock bust and subsequent real estate bust and mortgage meltdown directly at the feet of the Fed.
This alone makes the Fed worthy of study by any serious real estate investor.
The Fed could just be the tip of the iceberg …
The foundation of real estate riches is private property rights.
Every real estate investor should be VERY aware of any infringement upon their rights to own and profit from property.
But what if there are some people who believe your rights to profit from your property should be limited?
What if they're working behind the scenes to infringe on your property rights?
Anyone paying attention knows this has been going on for some time.
It started innocently enough with eminent domain laws, which subordinated the individual's property rights to the "greater good" based on the government's best judgment.
Of course, there's a long list of abuses of eminent domain.  But until it gets close to home, no one pays attention.
Later, the wars on drugs and terror effectively suspended constitutional due process … allowing the government to seize property first and prove guilt later.
Not surprisingly, there's a growing list of abuses here also.
But again, so long as it's the "other" guy and not you, it's (maybe) okay.
Today, there are global environmental treaties being contemplated which may further erode your private property rights.  Where will they lead?  How will YOU be affected?
We're attending the Red Pill Expo to find out.
More than just money …
On our 2016 Investor Summit at Sea™ we did a special panel discussion called Health – The Ultimate Wealth … which turned out to be one of the most popular sessions.
After all, what does it profit you to gain a fortune in real estate but lose your health?
This Summit session was born out of a personal crisis … when one of our very own was diagnosed with stage 4 cancer.
This horrible event led to an urgent study of the disease and treatment options, and ultimately to a shocking discovery about alternative treatments which are largely hidden from cancer patients.
We'd heard the stories.  But until we experienced it first hand, it just seemed like so much conspiracy theory.
But it's not.
And it made us wonder … what other really important things do we not know about?
Standing on the edge …
Our friend and favorite teacher, Robert Kiyosaki, has taught us the importance of looking at BOTH sides of an issue … by standing on the edge of the proverbial coin.
Legendary shock rocker Frank Zappa said it best … "The mind is like a parachute.  It only works when it's open."
So we're heading to Bozeman, Montana on June 23-24 for the Red Pill Expo.  We're not sure what we'll hear or whether we'll like it.
But we have immense respect for both G. Edward Griffin and Robert Kiyosaki.
So when Robert Kiyosaki told us he's rearranging his vacation to be in Bozeman, that was good enough for us.
Besides, the worst thing that happens is we'll see a beautiful part of the world, and re-connect with our friends Ed Griffin and Robert Kiyosaki.
And who knows?  We might just pick up another piece of life-changing information or make yet another valuable relationship.
As Smash Mouth sang in All-Star, "You'll never know if you don't go."
Click here now to join us at The Red Pill Expo.
---
More From The Real Estate Guys™…
The Real Estate Guys™ radio show and podcast provides real estate investing news, education, training and resources to help real estate investors succeed.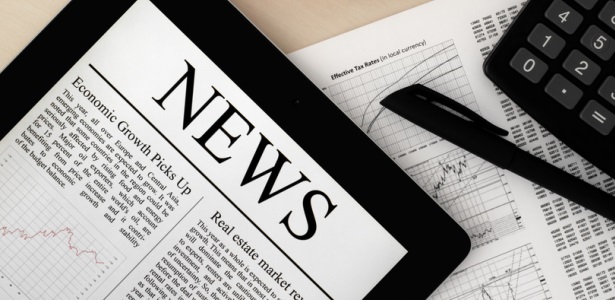 Will your tenants be able to pay rent in three months? In a year?
With so many unknowns, there's no way you can see the future. We believe the best way to be prepared is arm yourself with information – and that's where we can help.
No, we don't have a crystal ball.
We DO have access to the same clues about the economic future everyone else has … the news!
If you know what you're looking for, you can "read between the lines" and find useful information about job markets, legislation, and political changes that may impact your tenants (a.k.a. your property's cash flow).
We've scoured the news, looking for clues on how jobs are changing, and what's coming in the economy.  Join us in our latest episode of The Real Estate Guys™ radio show:
Your Sherlock Holmes host, Robert Helms
His wannabe-Watson co-host, Russell Gray
---
Listen
---
Subscribe
Broadcasting since 1997 with over 300 episodes on iTunes!
Review
When you give us a positive review on iTunes you help us continue to bring you high caliber guests and attract new listeners. It's easy and takes just a minute! (Don't know how? Follow these instructions.)  Thanks!
---
Useful clues for real estate investors
Rather than catch up with the Kardashians, we encourage real estate investors to look for useful current events that help you see the path of economic progress.
You always want to follow the dollars … know where big companies are heading, where they are leaving, and how their imprint impacts YOU.
It's important to pay attention. Policies at a local, state, and national level can impact your rental income.
For example, let's say you're a buy-and-hold investor. You want to know there will be tenants interested in your property in the future.
Let's say the state taxes raised dramatically this year. What if, in response to that change, the biggest employer in the city jumps ship to relocate in a state with more tax advantages and takes 10,000 employees with them?
Although you may not have tenants that work at that company, don't breathe a sigh of relief quite yet.
It's likely your tenants work in secondary or tertiary jobs (like coffee shops or printing places) that service the primary employer.
An Apple example—put yourself in the CEO seat
Here's a real life example of what we just described.
Apple is the largest taxpaying company in the world. Perhaps you heard of the recent news that Apple allegedly owes Ireland $14.5 billion in back taxes.
Apple CEO, Tim Cook, wrote an open letter recounting the Apple's history of job creation and community support in Ireland. To date, Apple employees 6,000 people across Ireland. He didn't threaten leaving, but if you read between the lines, that's a possibility. What would you do if you were him?
With that thought in mind, if you own cash-flow property in Ireland – even if your tenants aren't Apple employees – it would be naïve to think that Apple leaving the country wouldn't affect your tenants.
Countless small- and medium-sized businesses count in Apple.
They are a primary driver. Others who work in secondary and tertiary jobs, like bagel places and dry cleaners, are catering to the people who have primary jobs.
Changes in start-up hubs
We've spent time on corporate giants. What about the start-ups that keep economies thriving?
There's been a significant decline in start-ups in the last eight years in the United States, but now it's starting to spike up.
Recently we saw an article referencing a Kauffman report ranking start-up activity in metropolitan communities.
(Hint for news sleuths: Anytime we see a report referenced in an article, we go to the report. It's a way to read below the headlines. Some reports are worth paying for, giving you valuable information you don't have to track down yourself.)
There were several changes from last year. Where Silicon Valley used to lead the start-up pack years ago, it's now down to No. 8 on the list.
Austin, Texas was number one city for start-ups. Second, Miami. Third, Los Angeles. It gets interesting when you see which cities have changed spots.
For example, San Francisco moved up five places to be No. 4 for start-ups. Nashville jumped from 23rd to No. 16.
Why does this matter?
This shows you were there is economic movement, and where people are moving for new jobs.
As our gift to you, send us an email to: startup (at) realestateguysradio (dot) com and we'll send you the report for free.
Observations of multi-family residences and millennials
From articles we've read, the United States is at an all-time low for the percentage of Americans who own their homes. There are more renters than ever now!
Multi-family properties are super-hot in the market, with rents rising.
It's a cycle … and the pendulum will swing again in coming years.
When you think about what's going on, millions of people lost their homes in the recession and had to become renters. We're also still in a weak jobs market. Even though many new jobs are being created each month, they are low-paying or part-time.
Seeking out news clues is always about what affects your tenants. Look at it from their perspective.
Where will they work? Are they likely to get an increase in pay? If not, you won't be able to increase the rent.
Looking at one of the largest demographic groups in the workforce, millennials, you see a common attitude that owning a home is not a primary goal. Millennials are marrying later, settling down later, and seeking mobile living.
When you are aware of what's happening in the broader economy, you make more informed investment decisions.
So listen in as we discuss these and other topics as we search for Clues in the News™!
---
More From The Real Estate Guys™…
The Real Estate Guys™ radio show and podcast provides real estate investing news, education, training and resources to help real estate investors succeed.
Get a peek into a "Secrets of Successful Syndication" event
Whether you're cutting your teeth on your first duplex, making the leap from 30-unit apartments to 100-unit apartments, or breaking ground on properties as a commercial developer – everyone needs to learn how to syndicate money to get in on bigger deals.
But how to get started? You can search online for "real estate experts" and pull up countless videos and podcasts.
OR…
You can attend an event and be in a room FULL of real estate experts and ask them questions in person.
If you're looking to find your way into real estate investing, there's nothing like the power of a LIVE event!
Our two-day event at "Secrets of Successful Syndication" at the Hilton Phoenix Airport hotel was packed full of speakers, content, and good times.
With 111 attendees from all over the United States in the room, and more than a dozen speakers, we all have one thing in common: A desire to improve our lives (and the lives of others) through real estate.
---

One-liner Nuggets from Day 1
We had a phenomenal faculty line-up in our first day. Welcomed by the Godfather of Real Estate, Bob Helms, who's been investing for seven decades, we heard from 10 speakers – and this was only on Day 1!
Each of these professionals were hand-picked because they offer tremendous real estate experience. It was a challenge to pick a single gem from all the great things they had to say, but for your enjoyment…
Here's a one-liner nugget from each speaker on Day 1:
Robert Helms, The Real Estate Guys™: "Add a zero to your thinking!"
Russell Gray, The Real Estate Guys™: "Motion is money. You learn by doing."
Brad Sumrok, multi-family investor: "You can't learn something from somebody who hasn't done it."
Mauricio Rauld, attorney: "You need to see the legal picture and have context for where a syndicate fits."
Ken McElroy, principal of MC Companies: "Market timing is the most important thing."
Charlie Koznick, acquisitions at MC Companies: "You do business with people you know, like, and trust."
Victor Menasce, developer and author: "If a deal doesn't work, it's tempting, but don't force it."
Jason DeBono, vice president, NuViewIRA: "There's 13 trillion dollars of IRA money accessible to invest without penalties."
Michael Becker, senior director, Old Capital: "Start where you're at with that you have."
Beth Clifford, international real estate developer: "Your project will be won or lost on a piece of paper."

What attendees have to say
We love meeting new friends at our events. YOU are why we do what we do!
As we made the rounds with the attendees – during breaks, at lunch, in the post-event mixer – we heard how our events help people like you with new ideas, new connections, and new courage to take action.
Here's what a few folks had to say about the first day:
"These events are high energy. Being here pushes you to think further, even on a personal side – pushing you as a human." – Westly H. (Nampa, Idaho), attended Summit at Sea in 2015
"We're here to learn valuable information in a short about of time. It's amazing to me how much money there is out there. This is a great opportunity for us to make contacts, being from a small island." – Eric & Rae Y. (Maui, Hawaii), first timers at an event with The Real Estate Guys™ event
"It's inspirational to be here. It helps my mind-frame shift gears. That's what I've been looking for. Plus, it's nice to be with other like-minded people." – Sonia L. (Marin, California), first time to an event with The Real Estate Guys™
"The Real Estate Guys are absolutely the most influential to me with the content and variety they provide. They keep me coming back for more." – Jay H. (Dallas, Texas), attended 16 events with The Real Estate Guys™ in the past five years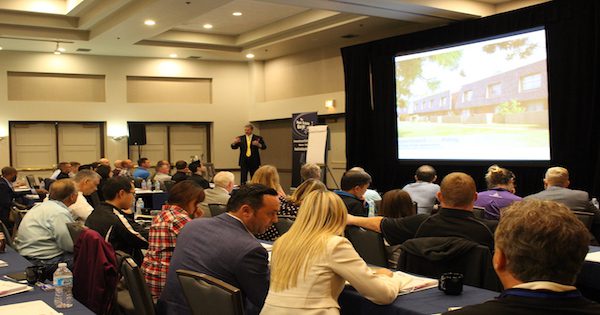 There's room for YOU, too
Anyone interested in real estate needs to get out of their office, get out in the real world, see markets, and meet people.
Attending events is one way to break out of your comfort bubble and get inspired by others who know more than you do.
No matter where you're at in your real estate journey, you can collapse timeframes by learning from other peoples' experiences.
---
More From The Real Estate Guys™…
The Real Estate Guys™ radio show and podcast provides real estate investing news, education, training and resources to help real estate investors succeed.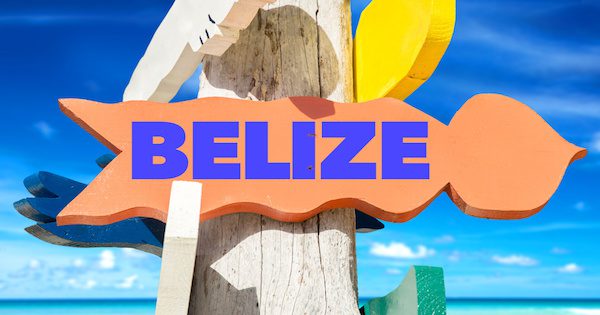 In our latest episode, we bring you along to the beautiful beaches in Belize to share why lifestyle investing is a way to make memories AND money.
When you set it up right, your real estate investments can work for you AND give you and your loved ones a beautiful place to play.
There's a reason people like Harrison Ford, Reese Witherspoon, and Bill Gates seek out the serenity of Belize for private getaways. With lush green tropics, gorgeous white beaches, and Caribbean ocean waves, Belize is postcard-worthy in every sense.
Want to learn how YOU can get your own piece of this untapped paradise? You can see it in person with us and join us in our latest episode of The Real Estate Guys™ radio show:
Your beachfront investor host, Robert Helms
His beach bum co-host, Russell Gray
---
Listen
---
Subscribe
Broadcasting since 1997 with over 300 episodes on iTunes!
Review
When you give us a positive review on iTunes you help us continue to bring you high caliber guests and attract new listeners. It's easy and takes just a minute! (Don't know how? Follow these instructions.)  Thanks!
---
Design your life to fit your lifestyle
The whole point of investing in real estate is to create assets that will make your life better…
Giving you freedom to enjoy what you really love, with those you want to be with.
Isn't that what we're ALL after?
Often, real estate investors own rental properties that will turn a profit … but their properties may not be places they'd necessarily want to live (or spend any more time than necessary!)
That's all OK. We get it. We've been there too and it's important to know the numbers make sense.
However … what if you can have a luxury property you are PROUD to own, WANT to visit, and will make a wise investment?
Even more, is it really possible to have tax deductible trips to places where you have investments?
YES!
It was quite the revelation when we figured it out more than a decade ago. It's all about location, location, location … and timing, timing, timing.
Overcoming hurdles of investing where you don't live
Some people get nervous about the idea of buying property in foreign lands.
They say it's risky.
We say it's risky not to educate yourself, and keep all your assets in the same country's jurisdiction.
Everyone has different risk thresholds, and we get that, but may we suggest the more you know, the less scary investing abroad will be.
Investing where you don't live, whether it's in a nearby state or a faraway country, presents many of the same challenges.
They can be overcome, though!
As part of the checklist of things to understand, you need to be comfortable with the local market, laws, customs, taxes, property ownership rights, etc.
Think about it: Anything out there that has a barrier to entry will have less competition. The more difficult it is, the better the opportunity when you cross that threshold.
Making the numbers work for lifestyle real estate investing
Before we get into OUR favorite place for lifestyle investing, pick a spot YOU love to vacation.
It could be the nearby lake town, tropical Hawaii, wine lovers' Napa, or romantic Paris.
Wherever your sweet spot, if you own a property where you'd normally have to pay to stay in on vacation, you gain benefits.
Rather than paying with after-tax dollars for a vacation (meaning you're actually need to save up 30 – 40 % more than the actual vacation costs), you reap rewards of being an investor, such as:
You save vacation dollars by not having to book a hotel or Airbnb place to stay, every time you visit.
You write off depreciation of the property as a tax benefit.
If it's located in a foreign jurisdiction, you enjoy offshore income and asset protection.
Why Belize is so amazing for investors
We could go on and on about Belize (and we do in our podcast!) We think it's truly one of the most beautiful places in the world. We love sharing it with you on our discovery trips.
On the eastern coast of Central America, Belize faces the Caribbean Sea. To the west, there are dense jungle rain forests with Mayan ruins.  With strings of tropical islands, white sands, and amazing palm trees, it's a picture-perfect place.
It offers world-class diving, snorkeling, spearfishing, and is only a couple hours in the air from hub cities in the United States like Miami, making it easy to get to.
Belize is small country, with a population just shy of 350,000, and is the only country in Central America with English as its official language. Every contract is in English, which makes purchasing real estate easier.
Belize is involved with the highly respected Caribbean Tourism Organization, but hasn't yet reached the attention of investors of neighboring areas. It's still prime picking in Belize!
In terms of GDP, this lush country is self-sustaining. They produce more than enough meat, vegetables, and fruit for their population and export produce and petroleum. The fish are amazing, the chicken is free range, and there are no GMOs of any kind – everything you find in the market is all organic.
Interested in knowing more? We share lots more Belize goodness in our podcast …
Remember, some people go on vacation and spend money. Others visit their investment property, make money and memories for a lifetime.
To truly discover Belize, you have to see it in person!  We visit Belize regularly to help investors discover the potential for profit in this practically perfect paradise. We'd love to see YOU there!
---
More From The Real Estate Guys™…
The Real Estate Guys™ radio show and podcast provides real estate investing news, education, training and resources to help real estate investors succeed.
The Dallas real estate market, just like the Dallas TV series and the Dallas Cowboys, just won't go away.  It's one of the most resilient, tenacious, dependable real estate markets in the world.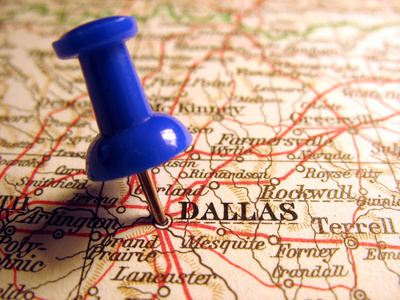 To find out what's doing in Dallas, we pay a visit to two of our boots on the ground team.
Hosting the hot talk, Robert Helms
His tenacious temporary co-host, Russell Gray
Returning contributor, Jay Hartley
Special guest, Pam Blanco
Our expert guests for this episode are both active Dallas Metroplex real estate professionals with a long history of residential brokerage and property management.  They were there before Dallas caught the world's attention…and they're there now.
And because they both deal with investors from all over the world as well as tenants right there in town, they have a perspective that just can't be found simply reading headlines, charts and graphs.
Most investors buy local and don't see the big picture.  That's a great way to get blindsided by things like bond market collapses.
Some investors are big picture only.  They study a market from afar, decide it's the one for them, and then throw a dart at a map and buy whatever it hits.
That's a great way to become the proud owner of a huge problem on a bad street.
We think you need to have both a big picture perspective AND a strong local market team who can help you find the right neighborhoods, properties and tenants.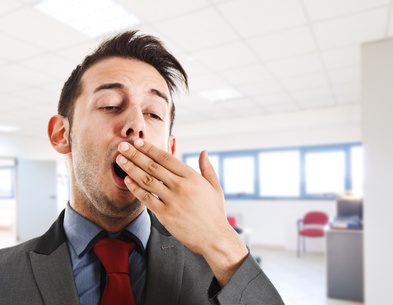 Pre-recession, Dallas was a pretty ho-hum appreciation market.
While markets like Las Vegas, Phoenix, Florida and California were shooting to the moon…Dallas plodded along with a great economy, solid employment, good cash flows…. and boring stability.
Then, when the sub-prime bomb detonated and all those high-flying appreciation markets imploded….
Dallas just sat there.
Sure, there was an increase in foreclosures, a decrease in values and a decline in job growth.  But compared to the rest of the country's pneumonia, Dallas only caught a cold.  And it quickly recovered.
Long time listeners know that this is when Dallas caught our attention.
Just like in human relationships, your relationships with markets will be tested.  And when the chips are down, you find out fast who your friends REALLY are.
In the Great Recession, Dallas demonstrated its dependability.  Suddenly, boring was beautiful.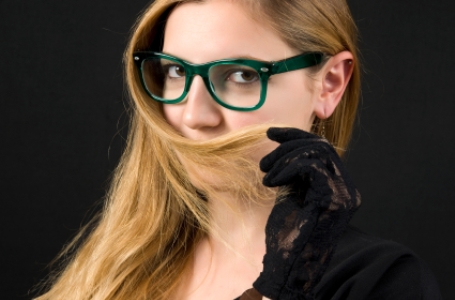 Over the last five years, we've discovered a whole new sexy side to Dallas.  It's been one of the leading appreciation markets coming out of the Great Recession.
It turns out that we weren't the only ones who suddenly got interested in Dallas.  Wall Street hedge funds got heavily involved.  So did Mom and Pop real estate investors from all over the world.
The lesson is that solid fundamentals will almost always leads to a solid trend.
The bigger lesson is that if you focus on fundamentals…the inner beauty of a market…and not just the glamorous make-up of a hot trend…you can catch a rising star.
Today, Dallas is hardly a secret.  Investors worldwide know Dallas real estate is a great place to store and build wealth.  So it's no surprise that 11% of the home sales are to foreigners…or that hedge funds have bought up thousands of properties.
Does that mean that the deals in Dallas are done?
Not necessarily.  But they're harder to find.
So getting into the deal flow in ANY market is essential…and even more so in a high demand market like Dallas.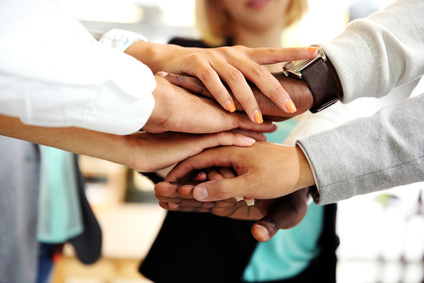 The key to getting into the deal flow is having great relationships with well-connected people in the local market.  The closer to the street they are, the more likely they are to find the opportunities others overlook.
So listen in to this episode to hear from two real life pros who live in the trenches in the Dallas Metro…and if you decide Dallas is a market you'd like to explore, make plans to join us for a fun-filled field trip!
Listen Now :
The Real Estate Guys™ radio show and podcast provides real estate investing news, education, training and resources that help real estate investors succeed.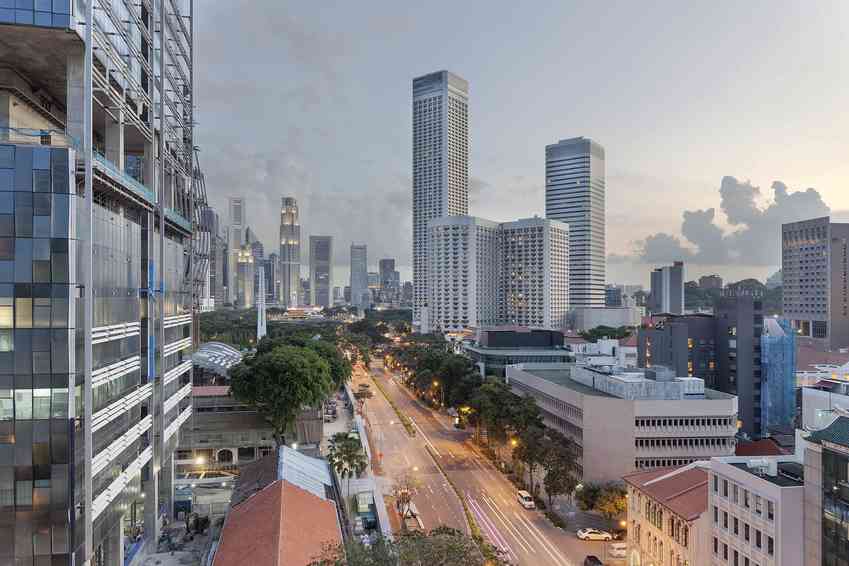 Commercial real estate can be a leading indicator of broader economic trends…especially employment, which is very important to real estate investors.  Because when businesses are optimistic, they lease space to house more people and accommodate growth.
Likewise, when businesses are pessimistic, they don't add space, renew leases or accept rental increases (important if you're the commercial landlord!).
But whether trending up or down, commercial real estate provides an indication of the sentiment of businesses.  And because rents and salaries (which pay residential rents) are derived from profits, what's good for business is good for landlords.
So to find out which way the wind is blowing, we visit with not one, but TWO super smart guys who spend lots of time tracking trends and making big money investment decisions.
Voicing their perspectives on this episode of The Real Estate Guys™ radio show:
Your trendy host, Robert Helms
His broad co-host, Russell Gray
Expert guest and real estate investment strategist, David Lynn PhD.
Returning guest, CEO and investment strategist for U.S. Global Investors, Frank Holmes
David Lynn sets the tone early noting that "the demise of retail and office real estate is greatly exaggerated."  So right away we get the feeling this is going to be an upbeat show.
He explains that commercial real estate has been "recovering nicely" and points out there isn't an over-supply of properties in the market relative to demand.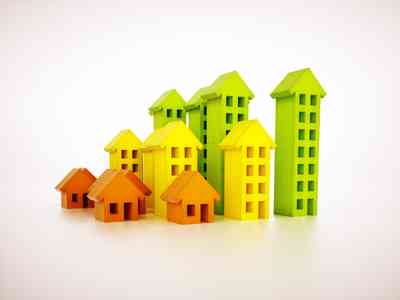 So, as the economy and employment improve, it brings a demand for commercial real estate.  And because there isn't an over-supply, the demand (aided by cheap financing) helps push up prices.
That's GREAT news…if you happened to buy commercial real estate when it was in the dumper.
(Note to self:  Buy stuff when it's on sale.)
But it's also great news now, because the increasing demand is a symptom of an improving economy.
So even if you're a residential real estate investor, an increase in the demand for commercial space indicates businesses are are growing more confident in their future. This can mean more jobs and bigger paychecks could be on their way.
To which we say…bring it on!
David also reminds us that corporations are sitting on HUGE amounts of cash.  So unlike the rank and file consumer, businesses have war chests of capital to pour into growth…once they believe the timing is right.
David says cash on corporate balance sheets are a "coiled spring" waiting to release its energy into commercial real estate.
He also brings up another source of capital that's starting to pile into commercial real estate:  money from overseas.
Because while many American investors are a little frustrated with the pace of economic recovery and some of the monetary policy in the good 'ole USA, foreigners still look at the US as a safe haven….just take a look at the strength of the U.S. dollar.
More than that, foreigners like U.S. real estate.  And even though, as Americans, we like to diversify outside the U.S., it doesn't mean we're down on U.S. real estate…far from it!  This simply highlights how global real estate investing has become for everyone…no matter where you're based.
And speaking of global investing…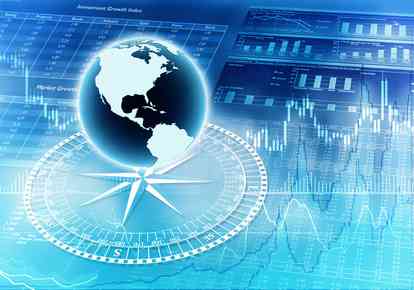 Next to chime in on economic trends is returning guest, Frank Holmes.
Frank is the CEO and chief investment strategist for U.S. Global Investors, an award winning family of managed funds out of San Antonio, Texas.
Frank's not a real estate guy (at least not in the way we think of a real estate investor), but he's a very sharp economic mind and he closely watches global economic trends.  As we've already alluded to, there are important links between economic strength and real estate.
Frank believes that falling oil prices will be positive for real estate because lower energy costs mean more income is available to go into rent, whether it's an apartment dweller or a big manufacturing plant, distribution center or office building.
As far as the dollar's recent surge, Frank thinks the greenback is ready for "a breather".  If that's true, it should provide a boost for gold and silver.
In fact, we specifically ask Frank about metals (precious and otherwise), and he tells us to pay attention to China, which he describes as "the 800 pound gorilla".
Franks says if China's demand increases, it will push metals prices up.  If not, then just the opposite.
So why should real estate investors care about metals?
First, metals (like other commodities) go up and down in relation to the strength of the dollar, in addition to responding to basic pressures from supply and demand.   So, metals that are used in the construction of real estate (from nails, to rebar, to girders, to wiring, to appliances and HVAC), affect the cost of construction.
And for those investors who have diversified their liquid assets to include not just cash, but monetary metals as well, the last year has been a little stressful…at least if you're prone to measuring your wealth in dollars (as opposed to number of rental units, ounces of gold, etc.).
So if China continues to build up their gold reserves (which they've been aggressively doing for the last couple of years), at some point the demand for physical metal will overwhelm the paper metal (derivatives) market, and put upward pressure on prices.  So if you're holding gold, or accumulating it while the pricing is soft, then this could be welcome news.
In closing, Frank also believes interest rates will remain low for the foreseeable future.  Of course, interest rates are a topic of great interest (no pun intended…okay, it was intended) to almost all real estate investors because debt is one of our favorite tools.
Bottom line:  The overall sentiment from both of our expert guests is positive, which is a trend we're happy to see continue. 🙂
Listen Now:
Want more? Sign up for The Real Estate Guys™ free newsletter!
Don't miss an episode of The Real Estate Guys™ radio show!  Subscribe to the free podcast!
Stay connected with The Real Estate Guys™ on Facebook!
The Real Estate Guys™ radio show and podcast provides real estate investing news, education, training and resources that help real estate investors succeed.
Let's face it.  Property management isn't the most glamorous profession.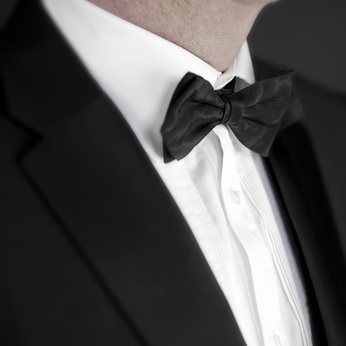 But your property managers are arguably the most important member of any buy and hold real estate investor's team.
So we spied out a 20 year veteran real estate investor who self-manages his dozens of properties and asked him to share some of his secrets for profitable property management.
Under the Cone of Silence in a secret bunker hidden beneath a non-descript building somewhere near the Windy City:
Your suave and debonair host, Robert Helms
His oft kicked in the side sidekick, Robert Helms
An international man of mystery, a double "O" as in Orlando agent….Bond.  Greg Bond
The iconic movie spy, James Bond, was cool with a double O.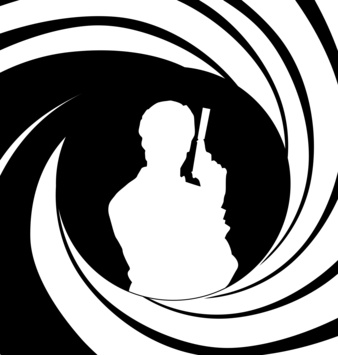 Though it wasn't easy, some how, some way, he always managed to come out on top…in more ways than one.
Why?
He was well-trained, had all the gadgets, he had years of experience, and he seldom lost his composure or sense of humor.
James Bond would have made a GREAT property manager.
We tried to get James for this interview, but he was in the middle of a long shoot with a beautiful starlet.  So we connected with his distant cousin, Greg Bond.
Greg isn't quite the ladies man that James is.  And he doesn't have a license to kill (though we're sure there are those occasions as a property manager when he wishes he did).
But he's one heck of a property manager…which pretty much gives him a license… to print money. 🙂
We first met Greg when he joined us on our 12th annual Investor Summit at Sea™.   When we found out that he owned and managed dozens of properties in Orlando (one of our favorite markets), we couldn't wait to interrogate him.
Turns out, he's very focused on single family homes.  He's particularly active in specific sub-markets and neighborhoods.
He's developed all kinds of techniques for making his properties profitable over the long term….including thriving through the Great Recession, even though Florida was among the hardest hit.
No surprise his success is the result of diligent attention to detail and consistent application of proven practices.
Of course, those practices were proven in trenches over the last 20 years.  So we asked him to share the things he knows today that he wishes we would have known from the beginning.
Greg is a big believer in checklists and standardization.  When his portfolio was small, he could rely on memory and make decisions on the fly.  But when he started having to keep track of dozens of properties, there's too much to carry around in your head.
So Greg has a checklist for tenant screening.  He has standards for paint, floor coverings, door locks, etc.
He's also learned how to buy better, because a reduction in expense is just as good as a rent increase for boosting the bottom line…but it doesn't risk chasing the tenant away.
He shares a lot in the interview, but we also hit him up to write a report on some of his most important tips and tricks.  You can get it for free here.
Meanwhile, we don't want to steal any of Mr. Bond's thunder(ball)…so listen to the interview, then request the report (for you eyes only)…
Listen Now:
Want more? Sign up for The Real Estate Guys™ free newsletter!
Don't miss an episode of The Real Estate Guys™ radio show!  Subscribe to the free podcast!
Stay connected with The Real Estate Guys™ on Facebook!
The Real Estate Guys™ radio show and podcast provides real estate investing news, education, training and resources that help real estate investors succeed.
If there were only ONE skill you could have…the one that would help you overcome nearly every problem and get everything you want or need out of life…what would it be?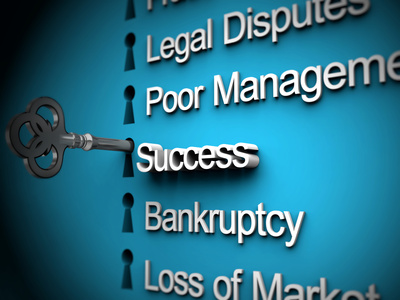 That's the topic of this edition of The Real Estate Guys™ radio show!
In the studio, to contemplate this curious question…
Your skillful host, Robert Helms
His problematic co-host, Russell Gray
The Godfather of Real Estate, Bob Helms
Our good friend, mentor and uber-successful real estate investor, Ken McElroy, says, "Sales solves every problem".
At the time, he was talking about revenue being the answer to every business problem.  After all, when you have revenue, you can pay for all the rest of the help you might need.
But it got us thinking.  His statement is far bigger and more universal than simply making money.
In fact, most people only work at making money so they can use the money to do something else they'd rather be doing.  That's a little sad, though very common.  But that's a topic for another day.
Meanwhile, consider how sales skills translates into non-business areas of your life.
If you've ever tried to win the heart of the special guy or gal, or convince a headstrong child to make better choices in life, or simply want to win the debate about where to go on vacation this year…you've been using sales skills.
And if things aren't going your way more often than not, it's most likely because your sales skills need some attention.
We talk to LOTS of real estate investors.  Everyone wants to know the magic formula for picking the a great market, doing the best deal analysis, what kind of financing to use, or what returns to offer a prospective investor.
Sometimes our answer is a little rote…and irritating.  Because we always say, "It depends."
That's because life is a customized game.  It's all about choices.
Better stated, it's about applying customized solutions to very personal problems.  There is no "one-size-fits-all" answer.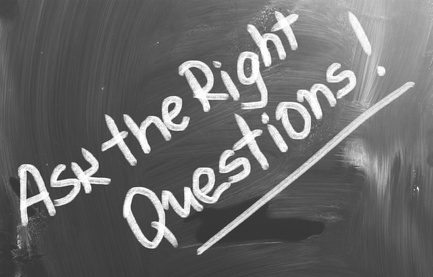 And the key to finding the unique solution to a particular problem is to master the art of asking great questions.
That is the core skill of master salesmanship.  Learn to ask great questions.
Think about it.
As real estate investors, we're constantly negotiating with buyers and sellers, vendors and lenders, tenants and neighbors, partners and investors…and the list goes on and on.
It's non-stop negotiating.
But isn't negotiating simply finding out what the other party wants and is willing to do, and matching it up against what you want and what you're willing to do?
Once you find some common ground you focus on it and build out from there.
When you get good at this (which is salesmanship), you can attract every other resource you need into your life.
And while we love the idea of educating, delegating and motivating to do more through other people, isn't sales the core skill you use to build and lead a team?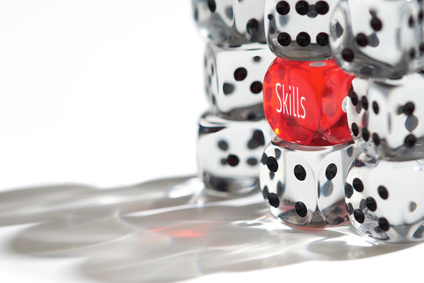 So just like exercising,  you really can't hire someone to do it for you.  If you want to have more in your life and business, then make it a priority to develop and practice sales skills.
Because if there is a magic formula to success, sales skills are it!
Listen Now:
Want more? Sign up for The Real Estate Guys™ free newsletter!
Don't miss an episode of The Real Estate Guys™ radio show!  Subscribe to the free podcast!
Stay connected with The Real Estate Guys™ on Facebook!
The Real Estate Guys™ radio show and podcast provides real estate investing news, education, training and resources that help real estate investors succeed.
The ability to own private property is the foundation for building wealth with real estate…or anything else for that matter.
But what is "ownership" without control?  And what happens when society's needs and desires slam up against individual rights?
Conflict.
Sometimes it's just heated debate and angry rhetoric.  Often, it ends up in litigation with issues being decided in the courts.
In this episode, we visit with two lawyers…each of whom are involved in defending individual property owners' rights against incursions by governmental agencies.
In the studio courtroom and on location exercising our first amendment rights:
Your prosperous host and landlord of the microphone, Robert Helms
Tenant of the co-host seat, Russell Gray
Attorney, filmmaker, activist and farmer, Karen Bulich Moreau
Attorney with Pacific Legal Foundation, Anastasia Boden
When rank and file real estate investors think about property rights, it's usually in terms of zoning, building codes and rent control.
But there are a whole host of other rights that are often part of property ownership including air, water and mineral rights…and more besides!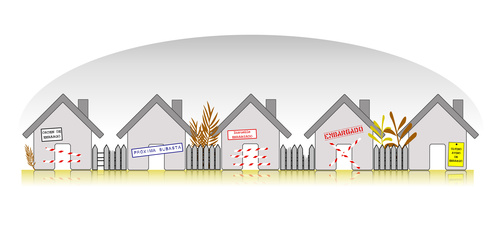 During the mortgage crisis and even today, we hear stories about the government essentially forcing a property owner to turn over their private property to the government for "fair compensation"…even if the property owner doesn't want to sell.  And who decides what's "fair"?
More importantly, how the government just step in and force a private citizen to sell (or buy…but that's a different debate) something against their will?
The government invokes a power called eminent domain.  The premise is that the private property owner's rights subordinate to the "greater good" in the sole judgment of the government.  That may not be the technical legal definition, but for all practical purposes, that's the way it works.
The potential for abuse is obvious and to no great surprise uncomfortably common.
Similarly, government agencies from city to federal, can (and do) restrict the ability of property owners to use, develop or harvest resources from their own private property.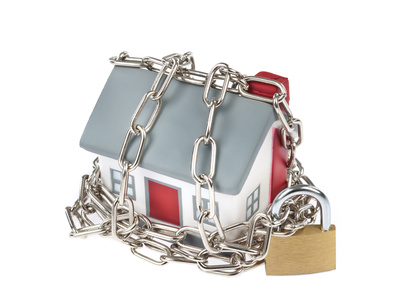 So while the government doesn't necessarily take title to the property, the restrictions imposed can dramatically affect the value of the property or the economic benefit derived therefrom.
In this episode we visit with two attorneys.  Each is actively involved in litigation defending individual owners from value eroding restrictions on the use of their privately owned property.
Karen Moreau is at the heart of an energetic debate surrounding the rights of private property owners in New York state from harvesting rich natural gas deposits located under their property.
The state says the property owners can't lease the mining rights to energy companies because of environmental concerns.  Some say it's more about nearby property owners simply wanting to preserve the serenity of their vacation homes.
It's a controversial topic.
It seems logical in a civilized society that an individual property owner should have some degree of responsibility and accountability to fellow citizens.
After all, should a property owner really have the unfettered right to set up a nuclear waste dump or run a skunk farm in the middle of a suburb?
On the other hand, it's easy for non-owners who are insulated from the financial consequences to impose their will on a property owner simply through majority vote.
For example, what if the residents of a tract of homes adjacent to your undeveloped acreage decide they like to look at the open space your property provides?  They each have one vote and so do you.
Can they decide you don't have the right to enrich yourself by building more houses on your land?  Or should you have an inalienable right to do with your own property what you wish?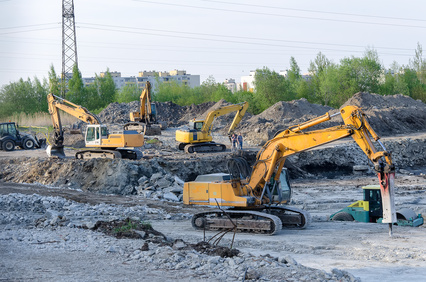 As you can see, it's not cut and dried.  And because of that, it's a hot topic of debate from local planning commission meetings to the halls of Congress in Washington DC.
We're not here to venture an opinion about the way it should be.
Instead, we want to raise awareness among real estate investors that the politics of property rights can affect your economic benefit of ownership.
And the problems caused by these conflicts can also create some very interesting investment opportunities.
So listen in to the insights of these lawyers and expand your ability to recognize the risks and opportunities hidden in the property rights debate.
Listen Now:
Want more? Sign up for The Real Estate Guys™ free newsletter!
Don't miss an episode of The Real Estate Guys™ radio show!  Subscribe to the free podcast!
Stay connected with The Real Estate Guys™ on Facebook!
The Real Estate Guys™ radio show and podcast provides real estate investing news, education, training and resources that help real estate investors succeed.