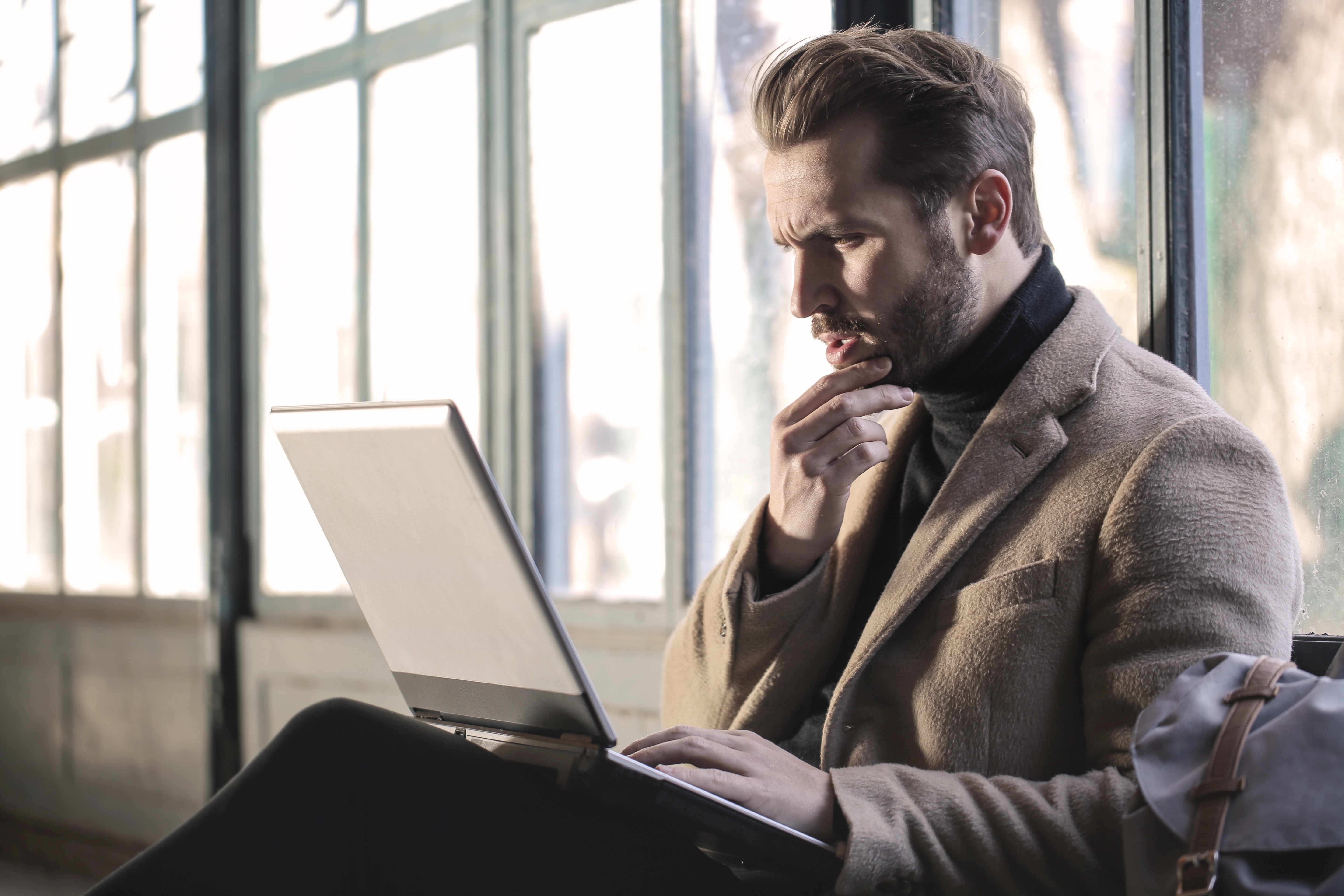 It's time for Ask The Guys … the episode where you ask, and we answer!
In this episode, we have another fantastic collection of questions from our fabulous listeners. 
We're taking on equity sharing, self-directed IRAs, gold, and MORE!
Remember … we aren't tax advisors or legal professionals. We give ideas and information … NOT advice. 
In this episode of The Real Estate Guys™ show, hear from:
Your wise host,

Robert Helms
His wise-guy co-host, Russell Gray
---
Listen
---
Subscribe
Broadcasting since 1997 with over 300 episodes on iTunes!
---
Review
When you give us a positive review on iTunes you help us continue to bring you high caliber guests and attract new listeners. It's easy and takes just a minute! (Don't know how? Follow these instructions).
Thanks!
---
Where to begin in real estate
Our first question comes from Lloyd in Canton, Georgia. His dream is to own two to three homes that he can rent out … but he wants to know where he should begin and what to watch out for. 
The whole idea of having rental homes is so you can get your money to work instead of you. 
Some people who buy single family homes like to do the work … fix them up, make them nicer, improve them, and then rent or sell them. But many people just want to sit back and let money make money. 
Where you start depends on your personal investment philosophy … who you are as an investor, what real estate you want to do, and how involved you want to be. 
You also want to think about what your investor resources are. There are seven we highlight … cash, cash flow, equity, credit, time, talent, and relationships. 
As often as possible, put yourself in an environment where you will be around more experienced real estate investors and ask questions. Learning from their experience will help you make decisions for your experience. 
One of the first things you want to do is meet with a mortgage professional as quickly as you can. Don't wait until you think you are ready to invest. 
It can take up to two years to really prepare your financials so you can borrow effectively. Find out how to manage your credit score and your documentable income. 
While you are doing all of that, you can work on aggregating a down payment, shop for markets, and building a team. 
Looking to do real estate full time 
Blake in Gretna, Louisiana, says, "Right now I have a trade job where I'll currently be making about $80,000 a year. How can I invest this money properly in real estate so I can eventually do that full time?"
Rule number one is to live below your means. Live as frugally as possible until you can get a stake in the game. You don't need a ton of money to do that. 
If you're going to leverage at 20 percent down and 80 percent loan to value … lots of great rental properties sell for $60K to $100K. 
Whatever your situation, start where you are and with what you have. Get a mortgage professional … and start ratcheting up your credit score. 
You'll also want to learn what debt-to-income ratios are. 
If you really feel like you want to be a professional real estate investor, then recognize that your current job is a means to an end. 
And, as we said before, start surrounding yourself with people who are already doing what you want to do. 
Put a lot of emphasis on putting together a good team. The most important thing you build is business relationships. 
Getting familiar with equity sharing 
Jacqueline in Punta Gorda, Florida, is interested in learning more about equity sharing. 
First, the basic premise of equity sharing is that you have two parties who are both involved in a transaction but who want different things out of the transaction. 
The classic equity sharing situation looks like this. 
You have a young couple. They're making good money. They could afford to make a house payment, but they haven't saved up the 20 percent necessary for a down payment. 
So, they go to somebody … family, friends, parents, or even someone non-related … who brings in part or all of the down payment. 
One person puts up the money. The other person makes the payments. Then, you split the equity in the future. 
Typically you would want both those parties to be on the title, and you'd work with a lending professional to follow particular guidelines. 
Equity sharing is common in single family homes, but you can equity share any type of property you want. 
Like any deal, before you have a deal in place, you'll want to visit with a mortgage professional. 
You'd also be smart to get a real estate attorney in the specific jurisdiction that you're going to be transacting in and talk about legal options and considerations as well. 
Depending on the situation, you may not want to be on the title or publicly recorded on the deed. There are various reasons for that approach … specifically with taxes. 
So, it's smart to talk to a tax advisor as well. 
The low-down on self-directed IRAs
Carolina in San Dimas, California, says that she and her husband want to open a self-directed IRA so they can invest in real estate. But she doesn't know where to start. 
There are several different ways to do this … and it can be a little complicated … but we'll try to give a decent overview. 
In the tax code, there are provisions that allow you to accumulate wealth for the long term. You either get benefits when you put it in or as you're building it and when you pull it out. 
Really, all IRAs are self-directed. All self-directed means is that you can invest in anything you want to that isn't specifically prohibited by the IRS. 
The prohibited list is pretty short … less than 10 things. 
One of the challenging things with IRAs is that when you use leverage, you gain a benefit inside your IRA from something outside your IRA, which is the debt. 
That creates a tax issue if you're not aware of it. So, you want to make sure you understand UBIT … unearned business income tax. Talk to your IRA provider about that. 
And since most people want to use debt when they use real estate, that's really what you want to focus your learning on. 
Starting to invest in gold
Brendan in Johns Creek, Georgia, has a question about gold. 
"I just listened to an episode where gold sounds like it is completely liquid, like it can be swapped for currency anywhere in the world," he says, "but as I research, it sounds like in a lot of precious metals investment you own it but it is stored somewhere else."
When you go looking on the internet for ideas for investing in gold, you'll find plenty of propaganda trying to persuade you to invest in a way where you don't actually own gold. 
On the other hand, you could walk into a gold dealer in your local town and buy a number of gold coins and walk out, and it would be totally private. 
A lot of people who buy gold do it that way for privacy and actual control of their gold. And there isn't any counterparty risk when the gold is in your physical possession. 
Not to mention that the exact opposite of that transaction happens if you walk in with gold. You'll walk out with cash. 
Gold is portable and highly liquid. There are always bids on gold. And, we've seen the price go up pretty consistently for the last few years.  
More Ask The Guys
Listen to the full episode for more questions and answers. 
Have a real estate investing question? Let us know! Your question could be featured in our next Ask The Guys episode. 
More From The Real Estate Guys™…
The Real Estate Guys™ radio show and podcast provides real estate investing news, education, training, and resources to help real estate investors succeed.
---
Love the show?  Tell the world!  When you promote the show, you help us attract more great guests for 

your

 listening pleasure!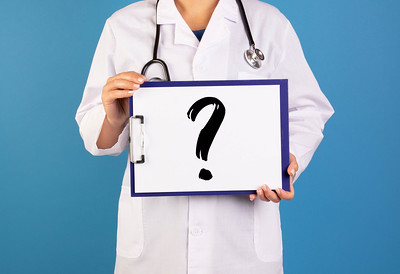 By now you've probably heard about the coronavirus. It's big news and appears to be getting bigger … and there are MANY angles on the story.
Of course, we're just The Real Estate Guys™ … not the virus guys … so we're not qualified to have an opinion on the health risks or odds of a global pandemic.
But whether the coronavirus is truly an existential threat to all humanity … or just another run-of-the-mill frightening event that fades into obscurity …
… it's certainly creating some economic upheavals all investors (even real estate investors) should be paying attention to.
And as long as we all survive long-term, the coronavirus crisis is raising notable concerns and creating short-term opportunities.
To be clear, we're not making light of it … or suggesting that economic consequences are the most important aspect of the coronavirus story.
But since we don't have the expertise or ability to change what's happening or to advise on how to avoid the health risks … we'll just focus on the investing considerations.
It's safe to say the coronavirus could be the proverbial "Black Swan" financial pundits constantly obsess about.
No one saw it coming, and then … BOOM! It's here. And it's already having a profound effect on stocks, bonds, currencies, and commodities.
Of course, the big question is … what does the coronavirus mean to real estate investors?
In the short term, it creates an opportunity …
As freaked out paper asset investors jump into safe havens, lots are ending up in U.S. Treasuries.
This is bidding bond prices UP, driving bond yields DOWN …meaning interest rates are falling.
This pulls mortgage rates down and provides real estate investors with an opportunity to restructure existing debt and take on new debt …
… and lock in those low rates for the long term.
Meanwhile, some safety seekers are piling into gold … and we think there's two parts to that story … maybe three.
First, gold is the ultimate safe haven because there's no counter-party risk (assuming you take physical possession) and you avoid specific currency risk.
In other words, you can store wealth in gold, and later convert it into ANY currency … not just the one you bought it with.
American brains often tilt here … because they only think in dollar terms. But the rest of the world doesn't.
Sure, the U.S. dollar is still considered the "safest" currency … but as we explain in our Future of Money and Wealth video, "The Dollar Under Attack" … there are reasons to be careful of the dollar long term.
And enough investors in the world appear to agree … and they're bidding up the price of gold in their flight to safety. That says something about the dollar.
But the BIG coronavirus story isn't falling interest rates, spiking gold prices, or crashing stock markets …
As is often the case, investors and mainstream financial media pundits fixate (and trade) the symptoms … sometimes missing the real problem.
There's a YUGE difference between a booming economy and a strong financial system.
During this U.S. election cycle, you're likely to hear about the "booming economy" … and it's true.
But even more importantly, it's NECESSARY … and that's the concern.
A global economic slowdown isn't just inconvenient … it's systemically dangerous on an epic scale.
This is what our big-brained friends help us understand and navigate.
The world is piled nose-high in debt … most of it at very low interest rates. And yet, it's barely being serviced.
There are many tapped out "zombie" businesses who don't even earn enough profit to pay their interest … which means their debt is a slow-growing cancer.
A spike in interest rates or a decrease in prices or economic velocity accelerates their demise … but that's just the beginning.
Besides the obvious ripple effect of job losses through communities and supply chains … some of which would affect Main Street real estate investors …
… the potentially bigger problem is the ripple effect through financial system balance sheets which are holding bonds as ASSETS … assets they've borrowed against.
This is EXACTLY what happened in 2008 with sub-prime mortgage bonds.
It wasn't the direct losses from a relatively small number of sub-prime defaults that imploded the system. It was the contagion because those modest losses were magnified by leverage.
But unlike real estate, when the collateral (the sub-prime bonds) declined in value …
… Wall Street loans come with cash calls when the "margin" between loan and collateral value shrinks too much.
Margin calls exploded throughout the system … forcing everyone to sell everything to raise cash. This crashed prices, triggering more margin calls …
… creating a vicious downward cycle until the bottom fell out.
So the Fed (and other central banks) stepped in with MASSIVE amounts of "quantitative easing" to put in a bottom and stop the free fall.
They printed trillions and bought the "toxic assets" no one else wanted. And as we now know, they've been unable to withdraw the patch.
After 10 years, the Fed tried to "shrink their balance sheet" and "normalize interest rates" (i.e., stop propping things up) …
… and they failed miserably on both counts. In fact, they recently had to take emergency action to blow it all back up.
So there's a LOT of air in the financial system right now … all propped up by record levels of debt … which can only be serviced by a "booming economy".
And that booming economy keeps the frailty of the system off many commentators' radar … while "alarmists" like Robert Kiyosaki and Peter Schiff don't get much media time to warn people.
That's the way it was in 2008 … and that's the way it is now.
The setup is the same as 2008 … just bigger. WAY bigger. And it's all rooted in gobs of global debt …
China has taken on enormous debt to fund its phenomenal growth the over last two decades.
The coronavirus could push China into even greater debt … not to grow … but just to prop things up as their economy slows.
Corporations took on records levels of debt to fund stock buybacks over the last decade. Of course, this helped boost stock prices, but is it reliable wealth?
Households are also carrying record levels of debt … probably feeling rich because of high home and stock equity on their balance sheets.
Sure, inflated assets can make people feel rich … boosting consumer confidence … but how stable is it?
Equity is awesome … but it's fickle. The coronavirus is writing a reality check for stock investors right now.
Meanwhile, the coronavirus is shutting down factories … even entire cities … which MASSIVELY slows economic activity … with global ramifications.
It's like if you had a gigantic credit card with triple your annual incomes in consumer debt …
… but are barely able to make the payments working 60- or 80-hour weeks … and then your hours are cut.
Now instead of just getting by … you're being swallowed by the debt.
Except it's not just you … or a single corporation … or a few thousand sub-prime homeowners … or even a tiny country with a small global economic footprint.
It's the ENTIRE globe … and it's emanating from the second largest economy on the planet.
It's hard for China to be the manufacturing engine of the world with closed factories and entire cities quarantined.
That means they use less energy, buy less commodities, export less products … which means shippers have less to ship, retailers have less to sell, and on and on.
ALL those businesses and employees in the chain … many of which are loaded with debt … take a big pay cut … putting all that debt in danger of default.
To "save" it all, central banks will need to print like crazy … and gold prices tell us smart investors are concerned about that.
Gold is at record highs against EVERY currency in the world … except the U.S. dollar (yet).
Ironically, the financial contagion has the potential to spread FAR faster than the coronavirus itself.
YIKES.
Okay, take a deep breath. It's not Armageddon.
But as you might guess, a scary place to be is in investments that are front-line to fragile financial markets.
That's probably why alert investors are exiting into safer havens.
Well-structured real estate investors are likely to fare better than most paper asset investors … because real estate's fundamental model is far more stable.
Think about it …
Do you see any headlines that say, "Rents are crashing as coronavirus spreads" or "Tenants break leases to escape coronavirus"?
We don't.
So while paper asset investors are watching their 401k wealth go up and down like a roller coaster …
… real estate investors are quietly endorsing rent checks.
But it's not just the cash flow of real estate that makes real estate stable …
It's the priority in people's lives to make those rent payments … and the ownership of a physical, tangible asset that doesn't disappear in crisis.
Yes, if the coronavirus destroys humanity, demand for rental property will implode. But that will be the least of your worries.
And if the financial system implodes … as bad as that sounds … it will be bumpy for awhile … but a new system will be put in place.
So as long as you're structured to weather the storm …
… with competitive rents and great customer service in markets with solid infrastructure and fundamentals …
… and stable underlying financing with enough cash flow cushion to absorb temporary softness …
… you might not get richer on your current holdings, but you can probably ride out the storm.
Of course, if you're properly prepared, you'll be in position to go bargain shopping in such a storm … which is exactly what Ken McElroy did in 2009-2012.
The world is volatile. Real estate is relatively stable compared to most other investments. But you still need to see the big picture and think ahead.
That's why we hang out with people like Robert Kiyosaki, Peter Schiff, Ken McElroy, Brien Lundin, and other super-smart people.
After all, it only takes one good idea or heads up to make or save you a LOT of money when things get crazy. And you never know what that's going to happen.
Until next time … good investing!
More From The Real Estate Guys™…
The Real Estate Guys™ radio show and podcast provides real estate investing news, education, training, and resources to help real estate investors succeed.
---
Love the show?  Tell the world!  When you promote the show, you help us attract more great guests for 

your

 listening pleasure!
Another fantastic collection of questions for Ask The Guys from our fabulous listeners!
In this episode, we take on equity sharing, self-directed IRAs, the very hot topic of gold, and much more!
---
More From The Real Estate Guys™…
The Real Estate Guys™ radio show and podcast provides real estate investing news, education, training, and resources to help real estate investors succeed.
---
Love the show?  Tell the world!  When you promote the show, you help us attract more great guests for 

your

 listening pleasure!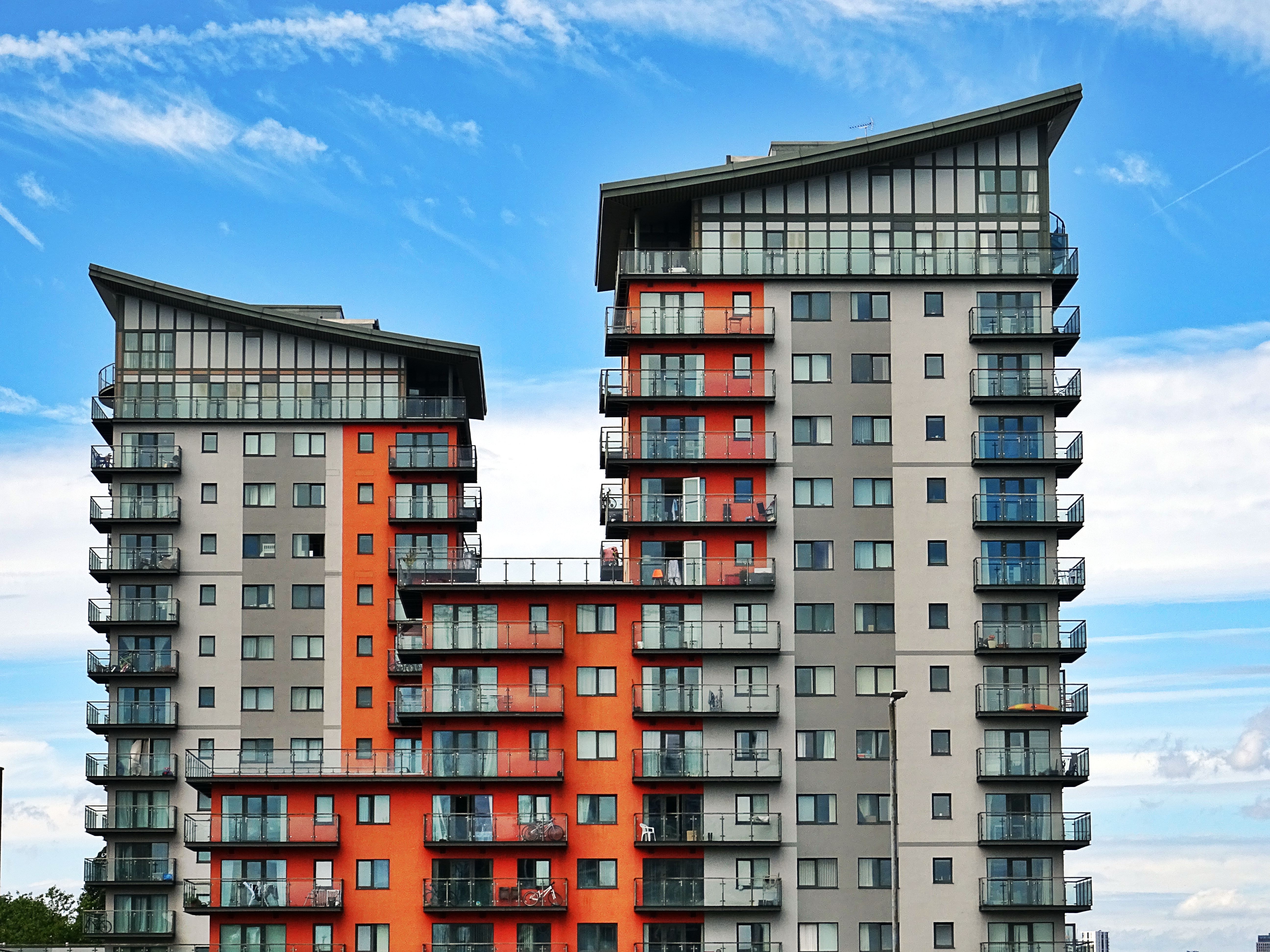 Apartments. They're everywhere … and in the world of real estate they are hot, hot, hot!
This niche provides economies of scale, lots of cash flow, great tax breaks, and many different options for financing. 
But if you're coming from single family homes, making the leap into a bigger building can be intimidating at first … but it's not as scary as you may think. 
Our special guest Brad Sumrok explains three ways investors like YOU can get started in apartment investing … and where he sees the best opportunities in 2020. 
In this episode of The Real Estate Guys™ show, hear from:
Your informative host,

Robert Helms

His inquisitive co-host,

Russell Gray
Apartment expert and educator, Brad Sumrok
---
Listen
---
Subscribe
Broadcasting since 1997 with over 300 episodes on iTunes!
---
Review
When you give us a positive review on iTunes you help us continue to bring you high caliber guests and attract new listeners. It's easy and takes just a minute! (Don't know how? Follow these instructions).
Thanks!
---
The bread and butter of real estate
One of the most popular ways to invest is … apartments!
We have a special place in our hearts for apartments. For many years, we've been multifamily guys. 
We love this space because of the recession resistant nature of apartments. You have everything from beautiful A class to rougher C class … all serving a basic human need. 
Apartments are bread and butter real estate. There's always demand and tons of support at every level. 
And don't forget that the powers that be have a vested interest in making sure there is affordable housing … and typically that means apartments. 
Most real estate investors probably would love to do apartments, but they just feel like it's out there somewhere beyond them. 
Apartments are not as elusive as you think. And, some of the best mortgage financing available is for apartments. 
At the beginning of each year, our friend Brad Sumrok creates a market forecast for apartments. He's sharing his ideas and three ways you can invest in apartment buildings … TODAY. 
That's why we call him "The Apartment King."
Your own deal, your own money
The first way to invest in apartments is to buy your own deal with your own money. 
That's what Brad did back in 2002. 
"I bought a 32-unit building, put $200K down, got an $800K loan. I worked for 17 years in corporate America and saved up my money," Brad says. 
Brad still buys all his own deals with his own money. Going that route you get great cash flow, great upside, and amazing tax advantages. 
Generally, we don't let the tax tail wag the investment dog … but especially in apartments there are so many great tax benefits. 
If you invest in your own account, save your money, and live below your means, you'll have a down payment, and your lender will work with you to make sure that the property is going to work out. 
That's one way to own apartments, and a lot of people do that. The challenge, of course, is that not everyone has $200K to invest … nor can they qualify for the loan. 
But there are other ways to get into apartment investing. 
Syndication
The second way to enter this lucrative niche is syndication. It's a great way to be a more active investor. 
Being a syndicator is not a passive role. It's an active role. 
When you are syndicating a deal, there is a managing member or general partner … also called a lead investor or a deal sponsor. 
That person is the one going out there, finding deals, analyzing them, raising money, making operating decisions, managing the property or management company, securing the financing and implementing the business plan. 
Syndicating is a great way to get into multifamily investing. 
Let's say you want to buy a $10 million building. For that deal, you'll need $3 million down and a $7 million loan. 
If you're syndicating, you may have $500K to put into that deal. So, you go out and raise $2.95 million from investors in their database. 
The great thing about syndication is that you're not limited to your own resources. You have some skin in the game … but you are dividing the risk and dividing the returns. 
Together, all the people in a syndication deal are able to get the benefits of owning the apartment complex … the income, tax deductions, and depreciation … but they don't have to do all the work. 
Passive investing 
The third way to get involved in apartments is passive investing. 
In the syndication deal, if you're not the sponsor, you can be a passive investor. These people are commonly referred to as limited partners. 
Before you throw your money into a deal … get educated and do your research. 
Once you get educated, find a sponsor that you know, like, and trust. Then, put your money into their deal. From that point … it's passive. 
It's a great way to get a great return, You get your share, and you don't have to do a lot of work. 
Passive investing is also a great way to diversify your portfolio and get into other markets. And it's a great way to learn for future deals you may want to lead yourself. 
"The truth is, I do all three types of investing," Brad says. 
The 2020 forecast
Brad says 2020 looks like it's going to be another really good year for apartments. 
Rents are going to go up. Employment is growing, which means that people will need places to live as they start new jobs. 
There's currently a shortage of workforce housing … also known as B and C class. 
All of that spells out opportunity. 
For your very own complimentary copy of the apartment investing forecast mentioned in the show, send your email request to forecast@realestateguysradio.com.  
And for more on apartment investing … listen in to the full episode!
More From The Real Estate Guys™…
The Real Estate Guys™ radio show and podcast provides real estate investing news, education, training, and resources to help real estate investors succeed.
---
Love the show?  Tell the world!  When you promote the show, you help us attract more great guests for 

your

 listening pleasure!
The Joint Center for Housing Studies of Harvard University recently released a special report on America's Rental Housing 2020.
There are lots of reasons to pay attention to housing … rental or otherwise … even if it isn't your primary real estate investing niche.
Housing is much less a driver of economic health than it is a gauge of it.
When people are doing well, they buy homes or pay their rent. When people are struggling, it shows up in housing.
Sure, employment and wages can be up … but if rising wages aren't providing REAL purchasing power, they're deceptive.
When housing costs rise faster than wages for an extended period of time, it's a clue that society is headed towards a problem.
This report reveals some of this is happening right now.
No society can be considered economically sound if its people can't afford a place to live.
And no matter what niche you're in, as an alert investor, it's wise to consider how the overall economic environment affects you directly or indirectly.
Of course, there are ALWAYS reasons to be concerned … and there are ALWAYS opportunities. So no indicator is inherently good or bad … it's just a clue to guide better investing decisions.
The report is 44 pages, but worth the read. You can download our marked-up copy here.
For now, here are some of our more notable takeaways …
"After more than a decade-long run up, renter household growth seems to have plateaued."
ANY time a long-term trend shifts, it can be hard for nose-to-the-grindstone investors to see it … until it's too late to adjust. That's why we read studies like this.
And while the cause of the shift is yet to be disclosed …
(it could be more renters are becoming homeowners … or … more renters are becoming homeless … or something else altogether …)
… the important thing is demand for rental housing and apartments is declining for the first time in over 10 years.
Economics 101 says when demand declines, prices will probably follow. So landlords counting on growing demand for their properties should pay attention.
Of course, the flip side of demand is supply, and the report says …
"… continued strength of new construction …"
"…constraints in new supply …"
Hmmm … at first glance, this seems contradictory. Are more units coming or not?
The concern is a glut of new supply hitting the market just as demand is declining …
… because this would drive rents down and potentially negatively impact a landlord's incomes and occupancy rates.
As an aside, remember what we call the "production lag". This lag is often the cause of little booms and busts.
What happens is demand temporarily overwhelms supply and prices rise.
Then suppliers (builders) see those higher prices and high demand as an opportunity to feed supply to the market a profit.
So they ramp up production. But it takes time to build. There's a lag.
And if too many builders all jump into the market with new construction …
… when all those units eventually hit the market, they can suddenly reverse the supply and demand dynamic … causing prices to retreat.
So tight supply triggers a price boom followed by a construction boom leading to over-supply … which triggers a bust. And it's easy to get lost in the lag.
This is a normal ebb and flow every investor should pay attention to.
But this report talks mentions strength of construction at the same time it describes constraints in new supply. Weird.
Or maybe not …
The reason is found in market segmentation.
As we find in the report …
"New rental construction remains near its highest level in three decades … with a growing share in larger buildings intended for the high end of the market."
Meanwhile, there's a …
"Dwindling supply of low-cost rentals …"
So there's growing abundance in one segment… and constriction in another segment. But this still isn't the whole story.
The report points out …
"… rising costs of housing development are a … key factor … particularly the soaring price of commercial land which doubled between 2012 and mid-2019."
Another reason builders are focusing on the high income renter is …
"… the cost of labor, materials, contractor fees, and local taxes, also jumped by 39 percent over this period, or three times the rise in overall consumer prices."
You may have heard policy makers proclaim there's no inflation … or not enough.
But when it comes to housing, which is a significant and important personal expense …
… there appears to be LOTS of inflation … and it's not just a supply and demand problem.
When it takes more dollars to buy land, labor, and materials … important components of cost … you have higher prices in spite of declining demand.
In fact, you have declining demand because of rising prices.
That's inflation.
Of course, gold has been signaling inflation.
Gold was "up" nearly 19% in 2019 … which really means the dollar fell. So now it takes more dollars to buy the same stuff … and it's showing up in real estate.
The important thing to remember is inflation doesn't make anyone richer. In fact, as this report is pointing out, inflation makes most of society poorer.
This is probably the real reason why there's an affordability crisis in housing.
But policy makers either don't understand this, or they deny it, or they aren't willing to fix the root cause (a failing monetary monopoly) … so they attempt to legislate away the symptoms.
"In the last few years, states and localities have increasingly turned to rent control as a means to protect households from larger rent hikes."
But rent control doesn't address the components of cost.
All rent control does is discourage builders and investors from putting capital into affordable housing in rent-controlled areas … making the problem worse.
Another "solution" revealed in the report … one which property owners of all stripes should pay attention to … are zoning changes allowing more density.
In other words, if land is too expensive, cram more units onto each parcel. As the report points out, local cities and states are changing laws to …
"… allow construction of duplexes and triplexes on lots zoned for single-family housing."
Of course, these changes affect property values and communities where homeowners and investors already own properties.
This is another thing to watch for in areas where you already own residential properties … especially single-family homes.
It could be an opportunity to build a little infill project… scrape an SFR and build a multi-unit … or dump an SFR and get out before values fall.
There's a LOT more in the report … including remarkable data showing the fastest growing demographic of renters is age 65 and up.

One of the challenges of rentals for seniors is that much existing inventory isn't properly configured to meet their unique needs.
Of course, challenges create opportunities for real estate entrepreneurs.
The bottom line is the rental housing market is changing for economic, demographic, and political reasons.
Real estate investors are well-served to pay attention … and look past their recent experience or current market conditions in looking forward.
These trends are often subtle, but powerful.
When you can see them forming early, you have more time to make moves to capture opportunities and mitigate risks.
But you MUST be paying attention … and talking with other alert investors to help you interpret the data and hash out viable strategies.
Apartment investing is one of the hottest niches in real estate. And for good reason!
Apartments provide economies of scale, lots of cash flow, great tax breaks, and many financing options.
Making the leap into bigger building can be intimidating at first … but it's actually easier than you may think.
So tune in as our special guest Brad Sumrok explains three ways you can get started in apartment investing … and how you can find out where he thinks the best opportunities are heading into 2020.
---
More From The Real Estate Guys™…
The Real Estate Guys™ radio show and podcast provides real estate investing news, education, training, and resources to help real estate investors succeed.
---
Love the show?  Tell the world!  When you promote the show, you help us attract more great guests for 

your

 listening pleasure!
Our good friend, multi-time Investor Summit at Sea™ faculty member (who's back again for 2020!) … and greatest-selling financial author in history …
Robert Kiyosaki thinks pensions are the greatest threat facing the financial world today.
Of course, it's not like pension problems are breaking news. The whole crisis has been unfolding for a decade as more of a slow-motion train wreck.
But over the last few years, the looming disaster is getting hard to ignore …
America's utterly predictable tsunami of pension problems
– The Washington Post, 2/22/17
Pension Fund Problems Worsen in 43 States
– Bloomberg, 6/30/17
States have a $1.4 trillion pension problem
– CNN Money, 4/12/2018
The Pension Hole for U.S. Cities and States is the Size of Germany's Economy
– The Wall Street Journal, July 30, 2018
"Many retirement funds could face insolvency unless governments increase taxes, divert funds, or persuade workers to relinquish money they are owed."
And it's not just government pensions. Some of the biggest corporations are also struggling under the weight of their pension burdens …
GE's $31 billion pension nightmare
– CNN Business, January 19, 2018
Here Are 14 Companies Getting Crushed By Pension Costs
– Business Insider, 8/15/2012
You get the idea. Huge storm clouds have been forming for quite a while … in both the public and private sectors.
In an election year, you'd expect to hear some chatter about it. But we're guessing you won't because there's no politically palatable solution.
Of course, ignoring the problem won't make it go away.
That's why Kiyosaki is shining light on it. You can't prepare for or profit from a problem you don't or won't see.
So this is a situation we've been watching more closely of late. And clues in the news tell us pension problems pose a threat to real estate investors.
Desperate politicians have already proposed funding their shortfalls with property taxes and cuts to benefits for pensioners … some of whom could be YOUR tenants.
Meanwhile, major corporations like General Electric and United Airlines have already cut their pension benefits.
Of course, the flip side of bad news is GOOD NEWS …
Pension problems also create opportunities for real estate investors.
We think pension managers will eventually concede that for a chance to save their funds from the Federal Reserve's war on yields …
… they're going to need to get REAL … real fast.
Pension fund managers will need to funnel more money away from Wall Street and into Main Street.
Think of all the reasons Main Street investors LOVE real estate …
… reasonably consistently achievable double-digit total returns …
… inflation-hedged yields much higher than bonds and without the counter-party-risk …
… assets which aren't practical as gambling tokens in the Wall Street casinos, and therefore much less volatile in terms of yields and principal value.
We know. You're already convinced real estate is awesome. And you may be wondering why everyone doesn't invest in real estate.
But don't under-estimate the seductive allure of Wall Street marketing and the pervasive political pressure to promote paper assets.
Remember, an argument can be made that government and Wall Street sometimes work together to the detriment of Main Street.
But when Main Street gets mad … it's every politician and pension manager for himself.
So when poking around the crevices of the internet looking for credible clues …
… and being mindful that things NOT being talked about in well-publicized political discourse is probably more worth paying attention to …
… and we came across a couple of interesting articles …
CalPERS gets candid about 'critical' decade ahead
– Capitol Weekly, 8/27/19
Yes, we realize this article isn't "fresh" … but it's still relevant today. After all, they're talking about the "decade ahead" … and again, this is a slow-motion train wreck.
Here's a notable excerpt …
Quoting a letter written to CalPERS by a third-party consulting company brought in to help figure out what to do …
" 'The financial world is changing, and we must change with it,' said the letter. 'What we've done over the last 20 years won't take us where we need to go in the future. New thinking and innovation are in order.' "
Of course, who knows what they mean by that. "Change", "new thinking", and "innovation" are all buzz words that lack meaning apart from a suggestion or context.
But one thing is perhaps becoming clear to the pension managers … Wall Street's not the answer …
" Meanwhile, a line [the] letter is a reminder that CalPERS remains at the mercy of the market, as when the stock market crash and recession struck a decade ago: 'The value of the CalPERS fund fell 24 percent in a single fiscal year, to about $180 billion.' "
So it's against this backdrop that we found the second, more recent, article noteworthy …
Sacramento County launches tender for alternative assets consultant
– Institutional Real Estate, 2/11/20
"The $10 billion Sacramento County (Calif.) Employees' Retirement System (SCERS) is seeking a consultant for its alternative assets portfolio …"
"The alternative assets consultant works with the pension fund's investment staff to help develop and maintain strategic plans for the system's absolute return, private equity, private credit, real assets, and real estate investments."
Pension problems are rampant in governments … from nations to states to counties and municipalities, as well as corporations all around the world.
As pension managers realize there's opportunity to grow absolute returns through private placement and real estate …
… it opens up a potential floodgate of money into Main Street opportunities.
Of course, if you're just a Mom & Pop Main Street investor … or even a fairly successful real estate syndicator doing multi-million-dollar deals …
… you may wonder how YOU can get in on the action.
Like Opportunity Zones, pensions pointing their portfolios at specific markets and niches have the potential to provide a tailwind to EVERYONE already there … or going along for the ride.
So pay attention to pensions … not just for their potential to torpedo the financial system …
… but for the opportunities created as they act out on "new thinking and innovation".
Lastly, keep in mind that like Fannie Mae and Freddie Mac back in 2008, and the FDIC today …
… the Pension Guaranty Benefit Corporation is a horribly underfunded quasi-government enterprise backing TRILLIONS in potentially failing pensions.
If a substantial number of pensions fail (a VERY real possibility) …
… it's all but certain the Federal Reserve will need to step in to paper over the mess with trillions in freshly printed dollars.
This weakens the dollar and among the biggest winners are borrowers and owners of real assets.
This makes real estate investors who use mortgages double winners.
So while you may not be able to calm the stormy seas …
… you can choose a boat that's seaworthy and equipped to sail faster when the winds of change (and a falling dollar) blowhard.
Until next time … good investing!
We're live on the mic with legendary success trainer Brian Tracy. He's sharing timeless … and proven … pearls of powerful, high-performance wisdom. 
Success leaves clues and patterns behind for others to follow … which means real estate investors and entrepreneurs can apply successful thinking and behavior to achieve greatness faster. 
Tune in as we talk to a true titan of peak performance training! 
In this episode of The Real Estate Guys™ show, hear from:
Your clued-in host,

Robert Helms

His shoe-in co-host,

Russell Gray
Success trainer, Brian Tracy
---
Listen
---
Subscribe
Broadcasting since 1997 with over 300 episodes on iTunes!
---
Review
When you give us a positive review on iTunes you help us continue to bring you high caliber guests and attract new listeners. It's easy and takes just a minute! (Don't know how? Follow these instructions).
Thanks!
---
Meet Brian Tracy
What are the things that can make you successful as a real estate investor? 
It's not the map. It's not the market. It's not the metrics … It's you. 
Today we're talking about the undeniable power of self-esteem and goal setting. Part of being a real estate investor is really understanding and motivating yourself as a person. 
Brian Tracy is an icon in personal development. 
When some people think about personal development, they think about people that give motivational speeches … but really it's about pragmatic training. That's what Brian does. 
Brian teaches people how to manage their psychology … because what you think and believe affects your behavior … and your behavior affects the results you produce. 
What you set out to learn should not be how to invest in real estate or how to be successful in business. It's how to be a successful person. 
Brian has produced dozens of audio and video programs. He has also written more than 85 books … and he is sharing some of that valuable knowledge with us today. 
The secret is self-esteem
Brian always talks about the fact that there are distinctions between people who are successful and those who aren't. 
These are things that people who are looking for success … in real estate investing or in any area of life … can focus on. 
Everything in life is about self-esteem. 
Self-esteem is defined as how much you like yourself, how much you respect yourself, and how much you appreciate and value yourself. 
You become what you say to yourself. The magic words are, "I like myself." 
When you say, "I like myself," you feel happy inside. You feel good. You feel valuable and important. 
Aristotle said that all human activities are aimed at one great goal, and the goal is happiness. 
So, everything you do either raises or lowers your self-esteem … and your happiness. Nothing is neutral. 
Start with the end in mind, and ask yourself, "If my life were perfect and I was really happy, what would it look like? And how would it be different from my life today?"
What would you do more of and what would you do less of to be happier? What would you start doing that you're not doing today? 
If you want to be successful in life, associate with people who raise your self-esteem, who make you feel valuable and important. 
Simultaneously, you should do everything possible to raise their self-esteem and make them feel valuable and important. 
Listening builds trust
Another great rule of success in life, Brian says, is that listening builds trust. 
Most people don't trust anybody who tries to sell them anything … including people who are in sales for a living, 
So, every time you ask a person a question and really listen to the answer, it makes the other person feel happy. 
When someone feels happy, they trust you more. 
Each time you ask a question and carefully listen to the answer … your trust and credibility go up and the other person's fear of doing business with you goes down. 
Eventually, that fear drops to zero and that person is ready to work with you, because they trust you, and they know that you won't hurt them. 
Talking doesn't build trust. Listening builds trust. 
Therefore, the most successful people in any business … including real estate … are people who ask a lot of questions and listen carefully to the answers. 
If you feel comfortable, ask if you can take notes while the other person is talking. People feel very complimented when somebody writes down their words. 
It also gives you an opportunity to ask more questions … and when you ask questions, you get more opportunities to listen. 
Another technique Brian shares for being a powerfully persuasive person is feeding the information back to someone. 
"Say, 'So let me be really clear. What you said was this,' and that helps them know you really were listening, and it helps you always be on the same page," Brian says. 
Setting and achieving goals
Brian finds that every time someone completes a task, their self-esteem goes up. 
Every time you learn something new that you think can be valuable to you … self-esteem goes up. You start and complete a project … self-esteem goes up. 
The best thing you can do to find more success is to keep self-esteem at the center. Actively search for tasks that can raise your self-esteem or at the very least do not diminish the self-esteem of another. 
Start by setting and achieving one important goal. This creates a template in your brain of setting and achieving goals. 
Because you have a good feeling from achieving one goal, you'll want to set another … and you'll do this again and again. 
For more success-building skills from Brian Tracy … listen in to our full episode!
More From The Real Estate Guys™…
The Real Estate Guys™ radio show and podcast provides real estate investing news, education, training, and resources to help real estate investors succeed.
---
Love the show?  Tell the world!  When you promote the show, you help us attract more great guests for 

your

 listening pleasure!
If you sometimes feel like a small fish in a very big ocean … it's because you are.
There are LOTS of big, bigger, bigger-still, and downright ginormous other fish … some with very sharp teeth … circling all around you.
There are also mostly hidden forces creating powerful currents and waves … speeding you up, slowing you down, or taking you completely off course.
That's why we look for clues in the news.
And because mainstream financial media doesn't cater to Main Street real estate investors, we need to stay alert to notice things often hiding in plain sight.
In a recent trek through an airport on our way to speak at an investment conference … a notable magazine cover hit us in the face like a brick …
The Horrible Housing Blunder
Why the Obsession with Home Ownership is So Harmful
The Economist Jan 18-24, 2020
If you're not familiar, The Economist is one of those highbrow publications ginormous fish and wave-makers are reading.
The Economist articles provide insights into how powerful people think about small fish like us and the things we care about … like housing.
In The Economist table of contents, the housing blunder topic is introduced this way …
"The West's obsession with home ownership undermines growth, fairness and public faith in capitalism."
"Housing is the world's biggest investment class … at the root of many of the rich world's social and economic problems."
Wow. We didn't know home ownership is so harmful to our fellow man. We're ashamed.
But before we dig in, take a minute and simply consider their conclusion …
…and what happens to YOU if powerful people decide to implement policies to protect the world from the evils of housing.
Now you know why we pay attention.
So, on page 9 of The Economist, under their "Leaders" section (think about THAT) …
… they assert housing markets CAUSE both sudden economic crashes AND chronic economic "disease".
Then they support their conclusion by claiming "a trillion dollars of dud mortgages blew up the financial system in 2007-08".
Maybe you've heard that one before.
Of course, they make no mention of the trillions of dollars of Wall Street concocted derivatives of those dud mortgages …
(Warren Buffett called derivatives "weapons of mass financial destruction" … NOT the mortgages underneath them)
They also don't account for the dangerously weak lending "standards" (we use the term loosely) Wall Street used to entice weak borrowers.
Nor do they mention the reckless, speculative and highly leveraged bets placed using those mortgage derivatives by arrogant gamblers in the corrupt Wall Street casinos.
Of course, the greed behind all of it is simply a "derivative" of the moral hazard created when everyone in the market KNOWS the Federal Reserve will paper over any problem with freshly printed "money".
Back to The Economist special report on the horrible housing blunder …
Besides the terror of housing threatening the entire financial system, The Economist says …
"… just as pernicious is the creeping dysfunction … housing created …" which they define as …
"… vibrant cities without space to grow; aging homeowners sitting in half-empty houses …
… and a generation of young people who cannot easily afford to rent or buy and think capitalism has let them down."
So it seems cities which selfishly vote to preserve green space for themselves, their families, and the environment are … financial terrorists.
As are old folks who have the gall to stay in the homes they raised their children in … long after the children have successfully (and presumably permanently) moved out.
And speaking of all those independent young people … apparently because of these selfish homeowners, they can't "easily" afford to put a roof over their head.
Of course, there's no mention of the terror created through government sponsored student debt which both inflated the cost of college and enslaved a generation into inescapable debt …
… making home ownership … or even renting … far from "easy".
Ummm … sorry, but how is that housing's fault?
And what do the social scientists at The Economist suggest is the answer to the horrible housing blunder?
For that we need to flip over to page 44 where we discover that …
"Over the last 70 years, global house prices have quadrupled in real terms."
For those keeping score, 70 years ago was 1950. Store that for future reference.
"Real terms" means adjusting both incomes and prices for inflation. In other words, prices rose four times faster than incomes.
The solution to all these ills is threefold says the author …
First, is "… better regulation of housing finance …" so that "… people are NOT encouraged to funnel capital into the housing market."
Yes, every business person knows when you need MORE of something you should starve it of capital. Brilliant.
Next is … wait for it … "a better train and road network" to "allow more people to live farther afield." …
… because who doesn't enjoy riding public transportation 100 miles a day to go to work?
And last but not least, our personal favorite …
"… abolishing single-family-home zoning, which prevents densification …" and "…boosting the construction of public housing."
Makes sense (not) because clearly, the only thing better than riding public transportation to and from work for hours a day is coming home to relax in "the projects".
Of course, as you've probably discerned, we think the whole thing is absurd.
But while it's laughable, it's also scary … because this is the way those ginormous fish think.
Worse, they've assigned the symptom (high housing prices and stagnant real wages) to the wrong disease … so they're prescribing the wrong medicine.
Housing prices took off in the '50s because Bretton-Woods handed the U.S., and then in 1971, the entire world, a completely unaccountable ability to go into unlimited debt.
Worse, it requires the perpetual, unrelenting growth of debt … or the system collapses.
So the wizards must continually find new ways to fabricate affordable debt …
… through mortgages, student loans, government spending, endless wars, or (insert boondoggle of your choice) …
… plus, 40 years of falling interest rates … to zero and beyond!
It would take so much more space than this modest muse permits to delve deeper into the mindset, motives, and methods of the wizards behind the curtain …
… and to explore the MANY opportunities for Main Street investors who are aware and prepared.
For now, we simply encourage you to PAY ATTENTION and THINK. And look for every opportunity to talk with others who are doing the same.
Way back in January 1988, the cover of The Economist boldly warned the world to "Get Ready for a World Currency".
As we chronicle in our Future of Money and Wealth video, The Dollar Under Attack, and is easily seen through MANY headlines since …
… the dollar's role as currency of the world is steadily being attacked RIGHT NOW by both friend, foe, and technology.
Here in January 2020, The Economist is overtly prodding the world to take on the threat of housing …
"Bold action is needed. Until it is taken, housing will continue to weaken the foundations of the modern world."
This hits us all right where we live and invest. We should all be paying attention.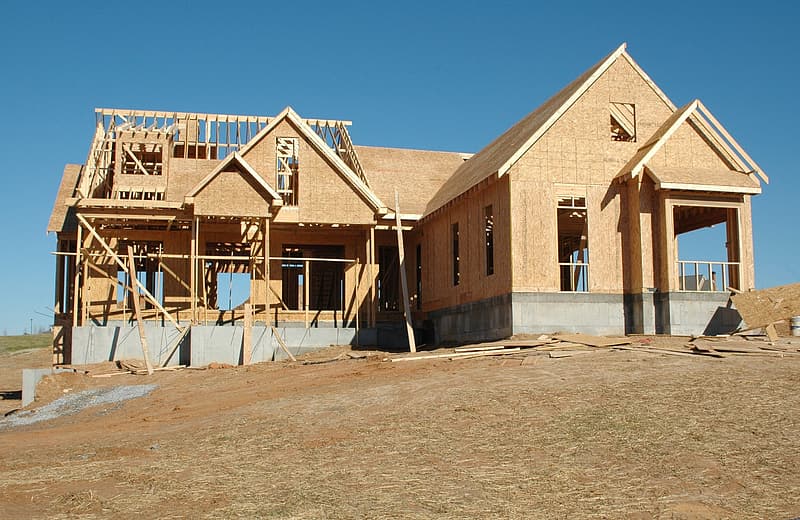 What do you do when a housing shortage meets a shortage of home buyers? 
It's real estate investors to the rescue! Developers are finding big opportunities building homes to cater to the needs of landlords. 
We're talking with two developers who are taking the hot concept of build-to-rent to new heights. 
In this episode of The Real Estate Guys™ show, hear from:
Your informative host,

Robert Helms

His inquisitive co-host,

Russell Gray

CEO of Sage Oak Assisted Living,

Loe Hornbuckle

Loe's partner and construction developer,

Austin Good
---
Listen
---
Subscribe
Broadcasting since 1997 with over 300 episodes on iTunes!
---
Review
When you give us a positive review on iTunes you help us continue to bring you high caliber guests and attract new listeners. It's easy and takes just a minute! (Don't know how? Follow these instructions).
Thanks!
---
A new approach to rental property 
We're talking about a niche that is getting hotter and hotter by the minute. It's something that lots of people can participate in … build-to-rent. 
Traditionally, builders have been buying land, building, and then selling what they built. 
But more and more, there is the idea of building the end product not for someone to buy and use … but for someone to rent. 
Most renters are looking at older properties … single family houses, apartments, townhouses … all already up and running and built for owner occupants. 
They may not be ideal as a rental for either the tenant or the landlord, but they work fine. Now, these properties are being built with the tenant specifically in mind instead.
We read a lot about the millennials and their debt load and inability to purchase houses. That means more people renting their homes and a giant demographic of young people that need a place to live. 
On the flip side, you've got a lot of interest in real estate as an asset class for the first time … so there is opportunity. 
Big benefits in build-to-rent projects
We're talking to two men who have found the secret sauce in build-to-rent properties … Loe Hornbuckle and Austin Good. 
Austin started out as a real estate agent and quickly began flipping single family rental properties. But when inventory started to tighten he thought, "Maybe we should just go in, buy land, develop it, and build to rent."
Doing so meant you could control the entire process a lot better and easier. "And as we did that, we found a lot of demand from investors," Austin says. 
Some of the benefits of the build-to-rent scene is that investors are usually ready to close right away. You don't have to wait things out depending on the market as much as a traditional developer. 
Physically, there are ways to optimize properties with renters in mind as well. 
"The biggest differences come down to durability of certain goods. We've gotten rid of carpet altogether in all of our deals because LVT flooring is more durable for a rental market," Austin says. 
Austin also says that they design the homes with the investor's exit strategy in mind. 
Right now, these properties will be used as rentals … but in 10 years the investor may want to sell to an owner occupant. It all depends on how the market changes. 
On that note, build-to-rent as a niche is fairly recession resistant. 
"These types of properties are a Class-A product that can rent for a Class-B price. You also don't have to compete in the amenities space like apartment buildings," Loe says. 
Currently, Austin and Loe build a combination of duplexes and townhomes … so people treat them as single family residences and don't expect all the extras of an apartment complex. 
The other big pull for this niche, Loe says, are the tax advantages. 
When you sell a product, you're being taxed. But build-to-rent has the advantage of the government realizing you are building affordable, clean, safe housing, so it offers many breaks and cuts to help you out. 
Then, you have the low turnover rate to consider. The two biggest expenses in renting are turnover and vacancy. If you can minimize those things … you're in great shape. 
The tenants that come into build-to-rent properties treat them like they are their own, and they become attached and stick around. 
A big appeal of these build-to-rent properties right now is that they give the tenant the chance to rent something that is brand new or only a year or two old. 
Compared to living in a 25-year-old property … new is very appealing. 
In short, build-to-rent is a long-term asset with multiple exit strategies and multiple uses. 
Syndication in build-to-rent
Efficiencies are important when you're undertaking a large project … and that's exactly what Loe and Austin are doing. 
Their current project in Denton, Texas, has almost 90 units … which offers opportunities for a streamlined workflow and other efficiencies that mean more profit for builders and a better deal for investors. 
They also have a unique approach to ownership. Instead of selling individual units, they are collectively owning them. 
Many of Loe and Austin's current projects are in Opportunity Zones. One aspect of investing in these areas is you have to hold the property for 10 years to get the maximum tax benefit. 
For many investors, investing in an opportunity zone is solely for the tax benefit … and with build-to-rent style investments, there are many additional bonuses for passive investors that want to get involved. 
Passive investors can see the tax advantage and return they want and are willing to hold the property for an extended amount of time. 
That's why Loe and Austin focus on real estate syndication. Individual owners are foregone in favor of a leasing agent and maintenance staff that oversee the project. 
To learn more about syndicating in the build-to-rent niche … listen in to the full episode!
More From The Real Estate Guys™…
The Real Estate Guys™ radio show and podcast provides real estate investing news, education, training, and resources to help real estate investors succeed.
---
Love the show?  Tell the world!  When you promote the show, you help us attract more great guests for 

your

 listening pleasure!