People are paying attention to these perilous times and wondering what to do to prepare.
In this edition of Ask The Guys, we tackle questions about tapping equity while it's still there, getting liquid just in case, and dealing with debt decisions in an uncertain economy … and a whole lot more!
So tune in as we talk making smart moves with equity, liquidity and debt in a crazy world.
---
More From The Real Estate Guys™…
The Real Estate Guys™ radio show and podcast provides real estate investing news, education, training, and resources to help real estate investors succeed.
---
Love the show?  Tell the world!  When you promote the show, you help us attract more great guests for 

your

 listening pleasure!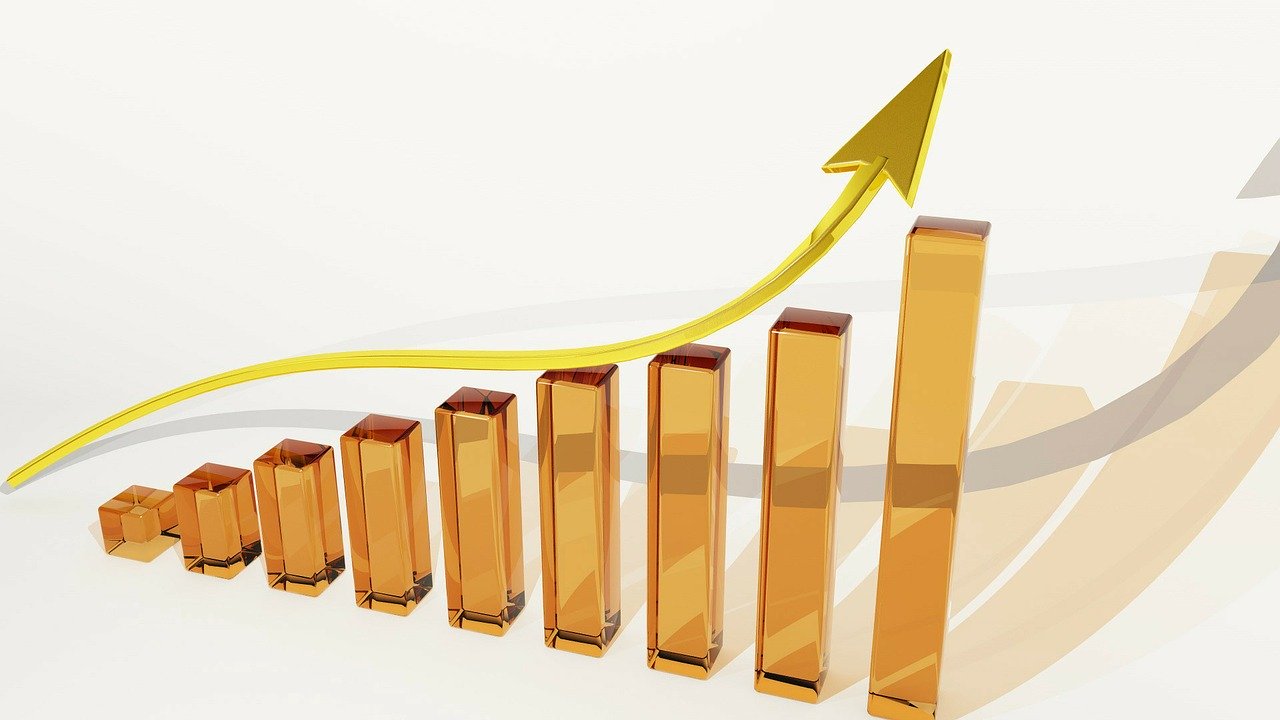 When things are moving fast, windows of opportunity open and close quickly. Those not aware and prepared either miss a good thing … or step in a bad thing. Yuck.
Headlines are SCREAMING right now. Things are moving FAST. But in all the noise, messages can be missed.
We're certainly not experts … just two guys with microphones, curious minds, years of experience, a big tribe of brilliant friends, and a few thoughts.
But here's what's on our radar this week …
In the category of "this makes no sense", the winners are …
Mortgage rates hit new record low as COVID news grows uglier
– MoneyWise via Yahoo Finance, 8/4/20
Interest rates are risk premiums on capital. When you take a bigger risk, you expect a bigger reward. While we love to borrow at low rates …
How in the world do record low interest rates accurately reflect the growing risk of defaults, bankruptcies, inflation and financial system collapse?
Hint: They don't. So something else must be at play …
Stocks tick higher; Treasury yields sink
– Associated Press via Times Union, 8/4/20
In theory, owning stocks is like being a silent partner in a viable, profitable business. Profitable enterprises with bright prospects should fetch a premium.
But today, entire economies are locked down or constricted by edict, untenable regulations, fear of contagion or lawsuit, or (fill in the blank).
So MAYBE companies facing severe headwinds get temporary credit for laying everyone off. But you can't cut your way to growth.
More likely, the Fed is propping things up with Greenspan Put 4.0.
As for Treasuries …
When YOU get over-extended … with growing loan balances, dropping income, borrowing just to make interest payments …
… do lenders INCREASE your credit limit and LOWER your rate?
Of course not. That's stupid and reckless on their part.
Yet somehow Uncle Sam gets to borrow more and more and more … and is rewarded with LOWER rates?
It makes NO sense … UNLESS …
Maybe the rest of the world is even MORE afraid of their OWN currency failing and are piling into Treasuries as a "safer" haven.
But headlines say the dollar is falling to a 3-year low against other currencies.
Maybe the Fed is bidding up Treasuries … and thereby pushing down yields.
(Just like apartment investors bidding up prices and pushing down cap rates)
Of course, gold and silver prices suggest investors worldwide are seeking shelter … not in the dollar or dollar-denominated Treasuries … but in something a little more shiny.
Meanwhile, speaking of gold …
In the category of "Duh. What took so long?" and "Uh oh." ….
Gold logs fresh record high near $2,050
– MarketWatch via MSN Money, 8/5/20
Anyone who attended or watched the recordings of Future of Money and Wealth Conference in 2018 saw this coming 2 years in advance.
(By the way, the "appreciation" on just ONE ounce of gold purchased in Spring 2018 after the conference … would pay DOUBLE the price of the video series. For all those who "saved" by skipping the recordings. Just sayin' …)
Candidly, we're surprised it took this long.
Of course, when you understand the important difference between money and currency, you realize gold didn't go "up" … the dollar FELL.
Seems like a big money "no confidence" vote on greenbacks. Makes sense.
It's like a Picasso or Rembrandt painting. An original is rare and valuable. Limited edition prints are somewhat rare and therefore somewhat valuable.
But do you want to invest in a copy of a painting they printed trillions of … and are still printing? Perhaps if an unsophisticated "collector" can be duped into buying it from you on the mistaken belief it's "limited edition".
Are YOU collecting prints of dead presidents thinking they're "limited edition"?
Gold is saying the world is concerned about the TRILLIONS of dollars being printed. They're realizing dollars aren't "limited edition".
That's probably why gold just punched through $2000 like Superman crashing through sheetrock to save Lois Lane.
Sure. Some gold bugs are giddy. Gold to the moon!
But Peter Schiff, who's one of the biggest proponents of gold we know, says on his latest podcast …
" … gold's move above $2,000 is not a cause for celebration … the move portends extreme economic hardship for most Americans."
Gold's price is a CLUE about the future of the dollar. And we're guessing you earn, borrow, save, invest, and measure your net worth in dollars.
Most Americans have only ONE measuring stick … dollars.
But as we've been saying … and delve into with our expert panelists in the JUST RELEASED 13-episode COVID-19 Crisis Investing Series …
… the ONGOING health crisis has triggered an ONGOING economic crisis, which (based on the Fed's behavior) … threatens to trigger a SEVERE financial system crisis (making 2008 look tiny) …
… which, (based on gold's behavior) threatens to trigger a severe dollar crisis.
So yeah. Maybe not so good.
In the category of "bad news can be good news" …
Housing Demand Strong, But Other Economic Recovery Signs Point Down
– Globe Street, 8/3/20
"Sales of existing and new homes increased significantly in June, and data points to stable demand for housing, according to a report by Bank of America."
Home Depot To Open 3 New Distribution Centers In Georgia; To Add Jobs
– Nasdaq, 8/5/20
Granted, we're using a BIG magnifier to read between the lines … but think about this …
Most of the United States has been put in time out at home. Many small businesses have moved home. Home is a bigger part of people's lives than in the past.
There's also a percentage of people who've decided their safest investment in uncertain times is the right roof over their heads.
And while we're admittedly biased, we're guessing more than a few folks are looking for a place to store wealth that's closer to home and more tangible.
When times get tough, investors tend to get REAL … as in REAL estate and REAL assets.
And based on our Boots on the Ground conversations with our network around the country, inventory is low, demand is high, while rents and collections are good.
So while macro numbers … where they throw the disastrous markets in with the good … might make the overall numbers soft …
… our anecdotal observation is there's still solid opportunity in residential real estate … in the right markets with the right teams.

In fact, some markets are seeing an influx of people coming in from high tax, high cost states to enjoy low cost, low tax warm weather and a nicer lifestyle.
All much easier now that working remotely is the rule and not the exception.
So in addition to investors potentially seeking shelter in real estate, the Home Depot story simply illustrates that even in downturns, there are pockets of opportunity.
And an already great opportunity that just got BETTER is syndication … raising money from private investors to do bigger deals and build diversified portfolios.
Think about it …
TRILLIONS of new dollars are funneling into the economy … leading to rising stock AND bond prices, which makes NO sense apart from Fed "influence".
As stock and bond investors wake up to their perilous position to seek REAL assets … and gold and housing says it's already starting at both the big and small money level …
… a chunk of those trillions will be open to Main Street alternatives …
… including equity (for tax breaks, inflation protection, capital preservation and growth) … and debt (real yields above inflation and backed by real collateral).
So while the rest of the world might be wondering what to do next, we think the headlines are providing strategic guidance … for those paying attention.
Until next time …. Good investing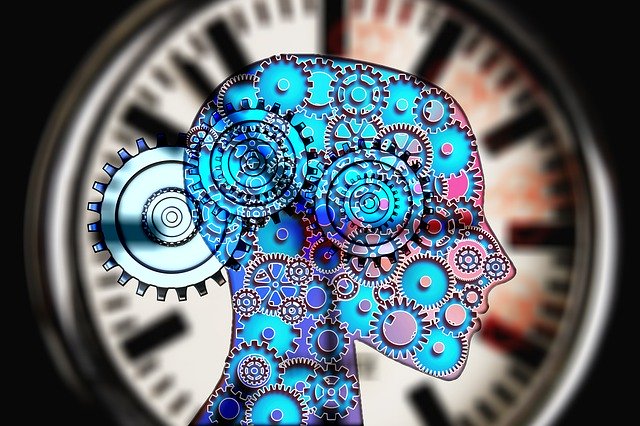 Whether you're an athlete, executive, entrepreneur … or investor … success is both an art and a science. 
Our guest today is a world-renowned expert on the psychology of winning. He has traveled the world sharing his principles of success … and we're here to share them with YOU. 
See how the principles of success stay timeless in a world that is changing at an unprecedented pace … and how to put them to work in your investment strategy.
In this episode of The Real Estate Guys™ show, hear from:
Your winning host,

Robert Helms

His psychotic co-host,

Russell Gray

Legendary author, trainer, and mentor,

Dr. Denis Waitley
---
Listen
---
Subscribe
Broadcasting since 1997 with over 300 episodes on iTunes!
---
Review
When you give us a positive review on iTunes you help us continue to bring you high caliber guests and attract new listeners. It's easy and takes just a minute! (Don't know how? Follow these instructions).
Thanks!
---
Stay positive and progress
There are a lot of voices out there shouting in your ear. Sometimes, you need a different perspective. 
After all, if you're only listening to the same voices in your life … it's hard to make progress. 
Today, we're talking about the pace of change, lessons from traveling, the psychology of winning, and how you can stay positive in a negative news cycle. 
First, we'd like to say a word on the importance of perspective. 
Difficult times like these are why you have a tribe. It's why you read history. It's why you take quiet time when you aren't flipping through your phone to contemplate your life and think about your future. 
As investors, we need to reflect on the lessons of the past and set our minds on making the most of the day that stands in front of us … because that's all we can REALLY be sure of. 
That's why during this crisis we have been trying to talk to people who are smarter than we are … it's not difficult to do. 
We've got a great guest this week. He was first on the show 15 years ago … and he blew our minds!
Dr. Denis Waitley is a tremendous coach and personal development author, speaker, and trainer. He has worked with elite athletes, astronauts, and average folks like us. 
Take time to experience new perspectives
The psychology of winning is every bit as valid today as when Denis first started speaking … but it still takes time and conscious effort to learn. 
"Today's generation is really in a hurry and interested in instant gratification, but if they would just take a little more time in self-awareness and investing the talent they have into stuff that lasts, they would see true success," Denis says. 
Denis has traveled to more than 100 countries, and during those travels, he has seen commonalities across cultures for success … and gained new perspectives and ideas. 
For instance, Americans are enamored with the stock market. Only 30% of American wealth is held in real estate. But in China, that number rises to something like 75%. 
That demonstrates the different ways we view risk. One idea isn't right or wrong … they just expose different ways of looking at the world. 
Keys to achievement
One of the things that Denis has done for a long time is help people from different backgrounds and various walks of life figure out the keys to achievement.
He has worked with Apollo astronauts, heads of state, Olympic gold medalists, and Fortune 500 top executives. 
What are things that folks who get things done have in common? And how can we cling to some of these ideas to live the best version of each of us?
"One thing that stands out is that these successful individuals aren't afraid of risk," Denis says. "They're not afraid of appearing foolish in the eyes of others."
People generally don't like to be laughed at … unless we're being a comedian … so we hesitate to do things that are unfamiliar. 
Successful people are willing to risk being foolish in the eyes of others in the name of jumping in and learning something new. 
They don't wait for the perfect time. They just do it. 
"They think something, and they do it. They don't put it on a to-do list that can be procrastinated until a deadline comes up," Denis says. 
Be proactive instead of reactive. 
These individuals also often have a feeling of optimism … but that doesn't mean you shoot for the moon and then only get halfway there. 
"I think they all believe that there is something inside of them that makes them special and able to achieve. They have a level of expectancy that is probably more realistic than most people because they feel it, train it, practice it, and obsess over it," Denis says. 
And when they fail, successful people find another way. They don't give up.
"They're willing to make mistakes, and they treat failure as fertilizer. You don't like it. It doesn't smell good, but when you spread it onto future ground, it sure helps you grow," Denis says. 
When people first start investing in real estate, they often think that their first deal is going to be a home run … and if they make a mistake, they don't want to do it again. 
Instead, you've got to take the lesson and learn from it. 
Think about those elite athletes. They go out and find someone who is better than them … a coach and mentor. Investors should do the same!
Investing is more of a mindset … and the best investment you can possibly make is in yourself. 
Stair-step your way to success
If there's one major takeaway for success that we've gleaned from Denis, it's being resilient and not fearing failure. Instead, look at it as an opportunity to adapt. 
The world is changing right now. If you're used to only playing the game one way … you may look around and think you can't play the game anymore. 
But the reality is that this isn't the first time the world has changed … and it won't be the last. 
Find someone who has been through similar challenges before, and learn from them. 
You've got to stair-step your way to lasting success. You have to earn the mountain one step at a time. 
For more lessons from Dr. Denis Waitley … listen to our full episode!
---
More From The Real Estate Guys™…
The Real Estate Guys™ radio show and podcast provides real estate investing news, education, training, and resources to help real estate investors succeed.
---
Love the show?  Tell the world!  When you promote the show, you help us attract more great guests for 

your

 listening pleasure!
There's both an art and science to success … whether you're an athlete, investor, executive or entrepreneur. All must get the most from their potential while dealing with adversity and change.
Dr. Denis Waitley is a world-renowned expert on the psychology of winning. He's traveled the world sharing his principles of success to large audiences, elite teams, and high-performance individuals.
In this episode, we explore timeless success principles and how they apply in a world that's changing at an unprecedented pace.
---
More From The Real Estate Guys™…
The Real Estate Guys™ radio show and podcast provides real estate investing news, education, training, and resources to help real estate investors succeed.
---
Love the show?  Tell the world!  When you promote the show, you help us attract more great guests for 

your

 listening pleasure!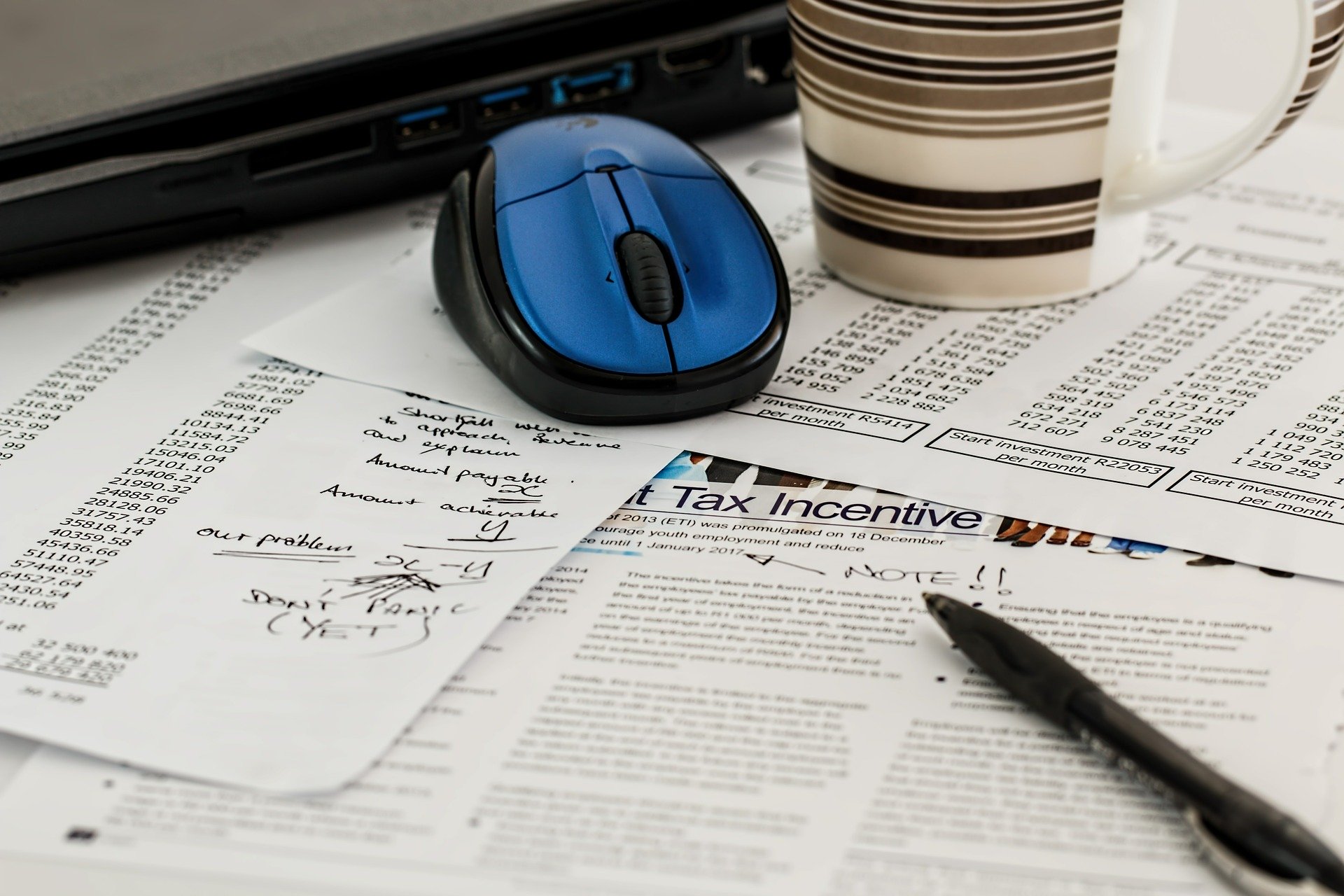 We're back with one of our favorite people … CPA Tom Wheelwright!
Tom is here to share important updates on current and proposed changes to U.S. tax law as part of the war against COVID-19. 
We're also discussing the details … and potential repercussions … of proposals currently being floated around during this controversial election year. 
There are changes that real estate investors like YOU need to know about. 
In this episode of The Real Estate Guys™ show, hear from:
Your up-to-date host,

Robert Helms

His taxing co-host,

Russell Gray

CPA and tax expert,

Tom Wheelwright
---
Listen
---
Subscribe
Broadcasting since 1997 with over 300 episodes on iTunes!
---
Review
When you give us a positive review on iTunes you help us continue to bring you high caliber guests and attract new listeners. It's easy and takes just a minute! (Don't know how? Follow these instructions).
Thanks!
---
Let's talk about taxes
One of the biggest elements that affects cash flow and overall return of real estate investments is taxation. 
And yet … nobody really likes to talk about it. That needs to change! There's lots you can do to reduce taxes and make more money. 
Our good friend, CPA Tom Wheelwright, always says, "If you study a nation's tax code, you can see exactly the behavior they want, because they reward it."
The tax code is a series of incentives. 
There's so much going on right now in the world … and in an election year, a lot can happen. 
We don't have a political argument to make of any kind … but when you start talking about tax policy and you have different parties with different opinions, politics are going to come up. 
We're here to wrap our minds around some of the proposed tax changes that real estate investors must understand. 
New tax changes you should know about
Going all the way back to Obamacare, there was a tax impact for real estate. Then, the Trump administration came in and made the first major overhaul. 
It's no secret that with a real estate guy in the White House … we got some very favorable breaks for real estate investors. 
Then, the COVID-19 crisis impacted the tax code. 
Basically, since 2008, the tax code has been a roller coaster. There have been extreme changes in public policy, public behavior, and financial markets. 
All of that means that as a real estate investor, you've got to be looking a little bit farther down the road. And, you need to be well-advised by a great tax professional. 
Tom Wheelwright is here to get that conversation started … but remember to sit down with your own tax advisor and get their expert views for your personal situation. 
There have been some really important changes recently for real estate investors. The most obvious one was the qualified improvement property change. 
This was in the Cares Act correcting a mistake in a 2017 act in which the government didn't include leasehold improvements on commercial property as qualifying for bonus depreciation. 
The Cares Act now said that they do … and you can take advantage of that retroactively all the way back to 2018. You can amend your return, and there can be a lot of money in that. 
The Cares Act also said that if you had to reduce your hours … either business hours or working hours … because of the pandemic, you can pull out up to $100K from all your accounts put together. 
Then, you have two choices. You can either pay tax on that money over three years or you can put that money back in three years and not be taxed at all. 
"You could literally take money out, buy a property, take care of the property, sell the property, and put the money back. Or, you could keep the property and borrow against the property and put the money back," Tom says. 
Tom adds that anybody who is a real estate investor and seriously doesn't want their money tied up in their IRA or their 401K should really look into this and see if they qualify. 
The other big change involved the net operating loss carryback. 
In 2017, real estate investors lost the ability to carry back net operating losses. In 2020, we gain that ability … and we gain it for 2018, 2019, and 2020. 
And, now it's a five-year carryback. We're talking about going back to 2013, 2014, 2015 … years that were really good years for a lot of people. 
And let's say you weren't a real estate professional in those years and now you are … you've got bonus depreciation. You can carry back to when you weren't a real estate professional to offset your income and get a refund. 
Tom says that this particular benefit isn't popular in the House of Representatives … so you better look into it quickly if you're interested. 
The other tax benefit that people don't often talk about is the charitable deduction tax benefit. 
Typically, individuals can only deduct up to 60% of charitable contributions … in 2020, it's a hundred percent. 
"If you want to give all your money away this year, the government says to go for it. They'll give you a deduction for it," Tom says. 
Tax changes that could be coming
The tax changes that real estate investors got under the Trump administration were favorable to a lot of folks. 
Now, with an election year, Joe Biden has come out with his own tax plan and ideas. 
"Biden's tax plan is basically a tax everything tax plan," Tom says. "Really, he would eviscerate the tax law if he had his choice, which leads me to personally wonder if he understands the tax law at all." 
Tom says that, for example, all the real estate benefits would go away. It wouldn't eliminate cost segregation, but it would eliminate bonus depreciation. 
Biden has also proposed eliminating 1031 exchanges, the basis step up when you die, and oil and gas tax benefits. 
But remember, President Obama also proposed eliminating a lot of these tax breaks. Just because they are proposed doesn't mean they'll get enacted. 
Either way, it's important for real estate investors to be vigilant and stay tuned in. 
For more on tax changes and how they can affect you … listen in to the full episode!
---
More From The Real Estate Guys™…
The Real Estate Guys™ radio show and podcast provides real estate investing news, education, training, and resources to help real estate investors succeed.
---
Love the show?  Tell the world!  When you promote the show, you help us attract more great guests for 

your

 listening pleasure!
As Ernest Hemingway famously wrote in The Sun Also Rises …
"How did you go bankrupt?"
"Two ways: Gradually, then suddenly."
Of course, this isn't the only great excerpt from this classic book …
"Everyone behaves badly … given the chance."
These two excerpts sum up the world's financial condition … and the policymakers who've been driving the ship … into the ground.
More of Hemingway's writings seem fitting for this day and age …
"You can't get away from yourself by moving from one place to another."
"Do you ever get the feeling that all your life is going by and you're not taking advantage of it?"
Ahhh … where to begin?
Last time, we said silver is signaling weakness in the dollar, which at the time was the only currency not already at all-time lows against gold.
Of course, the ink was barely dry on our computer screen when the dollar dropped hard against gold … as gold blew through its record high in dollars to flirt with $2000 an ounce.
If you agree with J.P. Morgan when he told Congress, "gold is money" … which relegates the dollar to merely a currency useful for trading (at best) …
… then you probably understand gold didn't move. The dollar fell.
Of course, ever since Nixon broke the global gold standard in 1971, currencies "float" … which means currencies change value in relation to each other.
If that's confusing, that's because it is. And when you lose your bearings, it's hard to tell up from down.
Imagine jumping out of an airplane with a team of skydivers. You're all in free fall. But as you look at each other, you appear to be floating together.
But if someone opens their chute and slows their descent while you don't … from your vantage point, they went UP. But did they?
Of course not. They're just falling more slowly than you.
The reference point of the solid ground rising up below is how you know. The ground appears to be rising, but it's not moving up. You're falling. And so is the person who pulled their chute and appears to you to be rising.
So if you've ever wondered how gold could be rising in one currency and falling in another, now you know.
Gold is the solid reference point which exposes what's really happening with currencies. It's accountability.
That's why we watch it … and think you should too.
Right now, gold is shining a bright light on something all investors … real estate and otherwise … should be paying attention to.
But don't take our word for it. Check out these recent headlines …
Goldman Sachs boosts gold price target, says the dollar's reserve status is at risk
– Yahoo Finance, 7/28/20
Goldman warns the dollar's grip on global markets might be over
– Bloomberg, 7/28/20
US dollar at risk of sudden collapse? Ex-IMF official warns "blow-up event" could sink currency as debt mounts
– South China Morning Post, 7/24/20
How might the dollar lose its reserve status? How might America go bankrupt?
Gradually. Then suddenly.
Meanwhile, professional money watchers are baffled …
Gold prices hit all-time high, and it's a bit of a mystery why
– MoneyWatch via CBS News – 7/28/20
Yes. Things make no sense when you have the wrong reference point.
When you can't think outside the dollar … when you think the dollar is eternal, immovable, invincible, the center of the monetary solar system … it's confusing.
A similar confusion plagued astronomers who believed the sun and planets revolved around the Earth …
Retrograde motion [planets moving backwards in orbit] … had early astronomers … thoroughly confused … it was impossible for them to come up with a solution that also fit with the popular idea that Earth was the center of the solar system. Not until … Copernicus placed the sun at the center of the solar system did all that retrograde motion suddenly make sense. – Livescience
We've previously discussed ways real estate investors can be directly affected by a falling dollar. So we won't repeat that here.
But it's not just real estate investors affected. It's everyone everywhere …
King dollar's decline ripples across the globe
–Reuters, 7/28/20
" … adding fuel to a global momentum rally that has boosted prices for everything from technology stocks to gold."
No wonder Americans are enamored of the stock market … even in the midst of what is likely an economic depression, everything is UP … in dollar terms.
It makes no sense.
This is "asset price inflation" in NOMINAL terms … it takes more dollars to buy the same assets. "Nominal" means in numbers … unadjusted for inflation.
So the nominal value of a 3-bedroom house might go from $50,000 to $250,000. But the actual utility value … how many people it will sleep … is exactly the same. The house isn't worth more in the real world.
Obviously, when you measure your entire everything in a currency whose value fluctuates, it's easy to suffer from "nominal" confusion.
In fact, bankers and politicians make their living on creating and capitalizing on nominal confusion.
Nominal confusion tricks people and societies whose wealth is falling and economies are shrinking into thinking their wealth and economies are growing.
Because they are growing … in nominal terms … denominated in dollars. But there aren't more jobs, more production, more real world value.
Nominal distortions can show "growth" in dollars, while employment, production, and purchasing power all fall.
In real world metrics, wealth is shrinking. The only thing growing is the number of dollars. Trillions of them in fact. Conjured out of thin air.
The cure to nominal confusion is to think outside the dollar …
When you ask Ken McElroy (Robert Kiyosaki's Rich Dad Advisor for Real Estate) how much real estate he owns … he doesn't tell you a dollar amount … or even how many properties.
Instead, Kenny tells you how many "doors" he owns. He measures his wealth by doors.
Doors represent the REAL asset … a tenant who goes to work every day and earns a paycheck and sends a third of it to Ken and his investors as rent.
THAT is real wealth.
If you own a 32-door apartment, you have 32 tenants. If you paid $1 million and it goes "up" to $2 million, it's nice. Equity happens.
But you still have only 32 tenants. You didn't add anything of real value.
And if everything else is going "up" too, your extra million may not make you relatively richer.
It's only when you use debt to magnify equity growth faster than inflation that you can become relatively richer.
When you denominate your wealth in units of REAL value … ounces of gold and silver, acres of land, barrels of oil production, tons of agricultural production, number of tenants …
… it doesn't matter whether you trade in dollars, yuan, SDRs, bitcoin, buckskins, banana peels, or seashells.
REAL assets always have REAL value relative to each other. And when you add units of REAL value to your portfolio, your relative wealth grows.
It's not about collecting dollars. It's about collecting real assets.
"Assets minus liabilities equals net worth" works in accounting class and bank loan applications, but not in the real world.
Otherwise, the Federal Reserve could just print trillions of dollars inflate asset prices, and make the United States and Americans rich … nominally.
But it's the only tool in the Fed's kit, so they're printing away. But precious metals say the world isn't buying it.
Or more accurately, they're not buying the dollar.
On Main Street, there are folks who look at their Wall Street produced financial statements and THINK they're rich.
They're nominally confused. If you own 100 shares of stock in a company whose sales and profits are declining … but the share price doubles in dollars …
… you still own 100 shares of a failing company. How are you richer?
Meanwhile, there are thousands of millionaire-next-door real estate investors with 20-30% of their tenants' income flowing to them each month … often tax-free … who are richer in a more real, resilient way.
Of course, a depressed economy creates challenges for real estate investors too. There's no easy street in a crisis.
But we don't think you need to be afraid of a falling dollar. Just prepared. In fact, if you play it right, you'll probably end up doing quite well.
Income property, mortgages and precious metals in the right combination are arguably the ideal tools to short a falling dollar and build real relative wealth.
We'll have more to say on this very soon … stay tuned.
Meanwhile, keep your head in the game. The world is changing from gradually to suddenly.
This isn't the time to "Wait and See". It's time to "Think and Do".
CPA Tom Wheelwright joins us with important updates on current and proposed changes to U.S. tax law as part of the war against COVID-19.
We also discuss the details and potential repercussions of proposals being floated in a controversial election year.
So tune in as we talk tax changes real estate investors need to know about with CPA Tom Wheelwright.
---
More From The Real Estate Guys™…
The Real Estate Guys™ radio show and podcast provides real estate investing news, education, training, and resources to help real estate investors succeed.
---
Love the show?  Tell the world!  When you promote the show, you help us attract more great guests for 

your

 listening pleasure!
It sounds BAD… but it can be VERY good …
As we write, silver is soaring … from $18 to $23 (a 27% gain) in just a few days.
Equity happens … in metals too!
We've been talking about precious metals for years. Watching metals is one of the important lessons from the 2008 crisis.
What do rising silver prices mean to real estate investors?
First, silver and gold are important financial system gauges … providing valuable clues about the future of money and wealth.
Precious metals are considered attractive alternatives to dollars in the bank … and to equity in real estate as vehicles to store wealth.
Precious metals tend to combine the best features of both cash and real estate equity. There's a LOT more to say on this, but we'll save it for another day.
For now, remember real estate equity is illiquid … exposed to creditors and predators … and hard to protect in a foreclosure.
Meanwhile, dollars have a long history of losing value. It's a big reason why equity happens and leveraged real estate is a great investment.
Also, dollars stored in a bank are subject to nasty things called counterparty risk and bail-ins … which few depositors are aware of. It's a reward-free risk.
Of course, converting real estate equity and dollars into precious metals mitigates many of these risks. And done right, this strategy can significantly outgrow inflation and help you build resilient wealth.
This is a hot topic right now, so we're preparing a tutorial on it. To be notified when it's ready, email Precious[email protected].
Meanwhile, back to the clues in the news and soaring silver prices …
Gold and silver are considered "monetary" metals. They're money.
Many people confuse "money" with "currency" because they used to be one and the same.
But money and currency are divorced now. Strategies which worked when they were married don't work so well today.
The lesson is … when fundamental parts of the financial system change, strategies, and tactics should be updated.
Right now, rising silver prices could be foreshadowing a fundamental shift we've been watching for.
Gold's already there, which makes silver's move noteworthy because …
Gold and silver are similar … but different.
It's kind of like the penthouse and the warehouse.
While gold gets to prance around at the "monetary metal" ball … hobnobbing with central banks and uber-rich investors …
… silver is often relegated to working-class status as an "industrial metal".
This is because silver is cheaper than gold and is an essential component in many products, including solar panels and cell phones.
So while gold finds its way into fancy jewelry and safe deposit boxes … silver ends up conducting electrical current before being buried in a landfill.
But sometimes Cinderella silver gets invited to the monetary ball. And it looks like it just happened.
It's a safe bet industry is suppressed. Lock-downs do that. So the big spike in silver probably isn't due to industrial demand.
Of course, we're not precious metals experts, but we know several.
One of our favorite commentators monitors an esoteric metric which helps distinguish paper trading from physical demand. It's an important distinction we'll delve into shortly.
In a recent article, Keith Weiner writes …
"… the [silver] buying which drove the price up so much was … buying of physical metal."
What does this mean and why does it matter?
Seems to us if physical demand is up, and it's not from industrial demand, then it may be silver is now on the MONETARY metal bandwagon.
That is, people and institutions could be buying silver to stack in their safes.
Perhaps a clue that dollar holders are losing faith in the dollar. And there are several trillion reasons why this would be.
Of course, gold's surge supports this. Gold is quickly approaching the all-time high last reached in 2011.
As we noted then, central banks bought physical gold in record amounts in 2019. As the ultimate currency insiders, maybe they knew something?
In any case, it seems today more people are trading in dollars for gold.
If true, you'd expect dollar weakness … and along comes this Reuters headline …
Battered U.S. dollar 'hanging by a thread' as coronavirus cases grow
Here's the concern … something we've watched for a while …
The primary reason the Federal Reserve can create unlimited dollars without disaster (think Zimbabwe or Venezuela) is the U.S. dollar reigns as the world's reserve currency.
This "exorbitant privilege" creates huge demand for dollars all over the world.
So although those newbie dollars might be Made in the USA (who says we don't make anything?) …
… but they're funneled around the globe through federal spending on military, foreign aid, international loans, and a host of the things.
Even those stimulus dollars deposited directly into citizens' checkbooks find their way to China … as consumers buy Chinese stuff from Wal-Mart and Amazon. U.S. trade deficits funnel dollars overseas.
This means Americans don't feel the full devaluation of their dollars … the rest of the world soaks up much of the excess.
But consider this …
If sending dollars overseas suppresses domestic inflation, what happens if (when) those excess dollars come back?
Ironically, as chronicled in our Real Asset Investing Report … China is leading the charge to de-dollarize the world. Russia's on board too.
Rising gold prices … and now soaring silver prices combined with physical demand … could be indicators of a growing migration out of dollars.
This is a big deal when set against the backdrop of unprecedented Fed printing … and public officials' denials. Pay no attention to that man behind the curtain!
In 2008, we were told the sub-prime problem was contained … how'd that work out?
'We want a stable dollar,' says U.S. Treasury Secretary Mnuchin: 'It is the reserve currency of the world and we're going to protect that'

– MarketWatch, 7/23/20
Here's the problem …
The way we understand it, to save a struggling financial system, the Fed MUST create MANY TRILLIONS of fresh dollars … more than ever.
Those new dollars buy bonds to suppress interest rates … another topic we've addressed before.
Of course, as long as enough people trust and accept all these brand-new dollars, it's business as usual.
BUT if dollar-holders revolt, then a lot of SHIFT HAPPENS …
Interest rates could rise. When lenders think they'll get paid back with highly depreciated dollars, they'll demand compensation.
Are you prepared for the possibility of spiking interest rates?
Credit markets could implode. Think 2008 on steroids. Rising rates are kryptonite to the mighty-but-leveraged balance sheets of nearly every financial player.
Are you prepared for a world without cheap and abundant credit?
Commodity and energy prices could rise faster from inflation than they drop from depreciation based on depressed demand.
Are you prepared for tenants to have more of their income consumed by food and energy?
We're not saying all of this will happen … maybe none of it will. But there are rational reasons to think it could.
As we often say …
"Better to be prepared and not have a crisis, than to have a crisis and not be prepared."
Except this time, a crisis isn't a "maybe". It's here … moving methodically through a progression of crises aimed at a currency crisis.
Ironically, the Fed's attempts to stop it could cause it. Peter Schiff has been warning of this for years. Now we're here.
Of course, we certainly don't have all the answers. But we're paying attention and working hard to stay ahead of it.
And it's not all bad.
In fact, there should be a lot of opportunity. We're sad for those who get blind-sided but excited for those of us who are aware and prepared.
Quality properties will likely be available at great bargains … IF you're in a position to purchase them.
Many affluent folks could be looking for syndicators to help them move money out of Wall Street onto Main Street.
The landscape for syndication just got better.
NOW is the time to prepare for these possibilities. But it may require thinking outside the box you've been in for the last decade.
The world is changing in BIG ways … and very fast. Your investing strategy and tactics probably need to change too.
So stay tuned … and we'll keep the ideas and insights coming.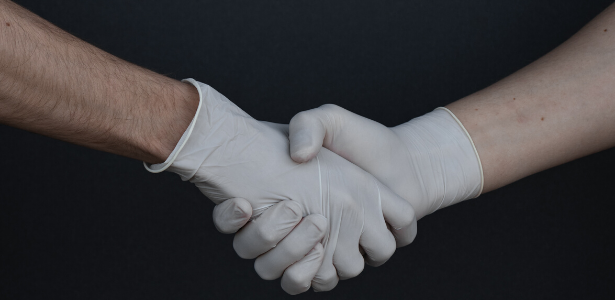 We're chatting with Ken McElroy … Robert Kiyosaki's very own real estate guy … for a reality check of investing heading into a potential crisis unfolding before our eyes. 
The world is changing … and when it changes, your investment strategy should too. 
We're all preparing for the new realities of real estate … and we've got ideas to share with YOU. 
In this episode of The Real Estate Guys™ show, hear from:
Your unreal host,

Robert Helms

His unprepared co-host,

Russell Gray
Robert Kiyosaki's Rich Dad Advisor for Real Estate, Ken McElroy
---
Listen
---
Subscribe
Broadcasting since 1997 with over 300 episodes on iTunes!
---
Review
When you give us a positive review on iTunes you help us continue to bring you high caliber guests and attract new listeners. It's easy and takes just a minute! (Don't know how? Follow these instructions).
Thanks!
---
Marching toward a new normal
So much is changing in the world, and that permeates into real estate. 
What is the new normal going to look like? And how can YOU prepare for what's coming next?
We're chatting with our good friend, Ken McElroy. He's the Rich Dad advisor for real estate. 
When Kenny has something to say, we have ears to listen … because we've seen over the years that he has been right A LOT more than he has been wrong. 
Ken brings a couple of special talents and perspectives to the party … so to speak. 
One is his tactical experience. He has been in the game for a long time. He has ridden a lot of up and down market cycles, and he is a really down-to-earth, practical guy who can explain things in plain English. 
Kenny is a hands-on guy who runs a team of hands-on people … and he brings with him the big picture insight of his relationship with Robert Kiyosaki. 
Too many people in real estate get dogmatically focused on just real estate … THEIR market or THEIR niche. 
While you do want to know about the markets that you're in, you also need to get your head out of the weeds and look up at the horizon. 
Ken's core investing philosophy comes from being a property manager over the years, specializing in B class apartments. 
When he takes these properties on, they're not in great financial shape … and sometimes not great physical shape either. They need some work to help increase rents and property value. 
Over the years, Kenny's taught us a bunch of clever ways to increase your net operating income. 
Now, with the normal status quo of things on the fritz in so many ways when it comes to being a landlord … we thought it was definitely time to pick Ken's brain. 
The effects of COVID-19
If you've been listening to us for a while, you probably know a bit of Ken's background … property management and ownership of thousands of apartment units. 
There's certainly a lot of concern over tenants losing their jobs, not being able to pay rent, and eviction moratoriums. 
"The truth is, this is part of management," Ken says. "Management is really easy when tenants are coming in and rents are going up, but when hard times hit is when your true skill and technique gets exposed."
Right now, Ken says his company has about 8,000 tenants … so when COVID-19 shutdowns happened in March, it hit them pretty hard. 
No one wants to experience a downturn … but it's part of the game. When downturns happen, you hope that you planned accordingly in the good times to be able to withstand. 
Ken says that about 80% off his tenants were able to continue to make payments. 
Then, about 15% of tenants anticipated having issues paying rent, communicated those issues and were put onto a promise to pay (PTP) program as a way of working with property management. 
The remaining 5% or so were people who didn't communicate and assumed with what they were hearing from the news that they just didn't have to pay. 
"We are really trying to work with people. The last thing we want to do is boot anybody out and ruin their credit. The people that are working with us and communicating we know are good people, and so we are doing all we can," Ken says. 
Moving from renters to property owners, about 5 million people are having trouble with their mortgages. 
Ken says we haven't even begun to see the potential effects of the virus on this sector … because people with homes are going to fight to stay in them for as long as they can. 
Depending on how long all of this drags on, it could be quite some time before we can visualize the real impact. 
Strategies for the future
Back in 2008 or 2009, we spoke with Ken about how he was strategically trying to pick markets that were B class and geographically near jobs that couldn't be moved. 
Has his strategic plan changed for when we come out of this height of the pandemic bubble and start to look for opportunities?
"I haven't seen any statistics yet for 2020, but the patterns of population migration have been very interesting to watch over the last several years. That will definitely play a part," Ken says. 
If you look at a location like New York City, for example, from many standpoints … housing listing, reduction in pricing, employment … it looks like this area is going to get hit pretty hard. 
We were already seeing pre-pandemic that listings in New York City were down about 57%. People are leaving and going to other places like Florida where they can spend less for more space. 
In general, many people are leaving the city to move further out of town to smaller communities. That may be a big opportunity for the future. 
With remote work, many tenants will no longer be held down to these employment centers and will have the luxury to choose where they want to live. 
So, as we go through and find opportunities after the virus, how do investors make sure they keep their heads on straight?
You have to be practical and realistic about what's happening. But at the same time, there is going to be a ton of potential for redevelopment. 
Ken predicts that many regional malls and small shopping centers aren't going to make it … and there will be a lot of single-family homes on the market a year from now. 
That will drive prices down … and push us into a renter economy.
For more on how you can prepare for the new normal in real estate … listen to the full episode!
---
More From The Real Estate Guys™…
The Real Estate Guys™ radio show and podcast provides real estate investing news, education, training, and resources to help real estate investors succeed.
---
Love the show?  Tell the world!  When you promote the show, you help us attract more great guests for 

your

 listening pleasure!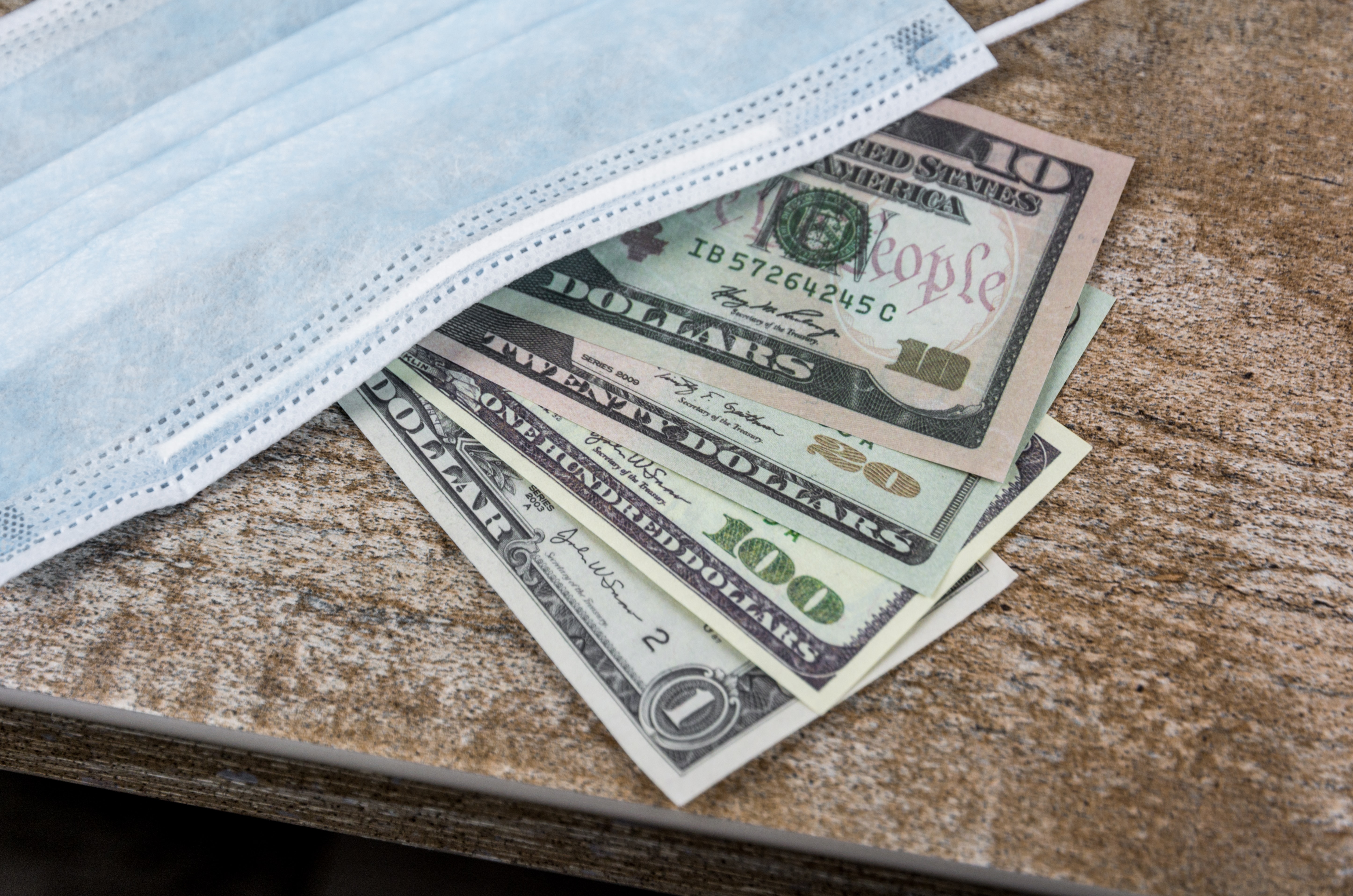 The COVID-19 pandemic means the economy has slowed down … way down in some cases. 
So, central banks led by the Fed are conjuring TRILLIONS of fresh dollars out of thin air. And Uncle Sam is making sure they get into circulation. 
The question on many investors' minds is, "WHAT IS GOING TO HAPPEN?" 
Will prices rise or fall? Can the economy grow if it's locked down? Or are we headed into depression?
And of course, one of the biggest questions of all … will the world trust a dollar being diluted by the trillions on a monthly basis?
In this episode of The Real Estate Guys™ show, hear from:
Your inflated host,

Robert Helms

His depressing co-host,

Russell Gray
PhD economist and best-selling author, Richard Duncan
---
Listen
---
Subscribe
Broadcasting since 1997 with over 300 episodes on iTunes!
---
Review
When you give us a positive review on iTunes you help us continue to bring you high caliber guests and attract new listeners. It's easy and takes just a minute! (Don't know how? Follow these instructions).
Thanks!
---
Looking at the bigger economic picture
All investments float in the economic sea. If you only look at real estate … instead of taking a step back to look at the bigger economic picture … you may run into trouble. 
The situation we find ourselves in today with COVID-19 is different than other economic situations we have faced in the past … 2008 included. 
This health crisis has manifested in a global economic lockdown. Instead of a credit crisis coming first and leading to job losses, we have job losses right out of the gate in a bigger fashion than we've ever seen in our lifetime. 
And not just in the United States … around the world. 
So, it makes a lot of sense for us to talk to someone today that looks at the world from the understanding of credit markets on a global level and how all of those things play together. 
Richard Duncan is a PhD economist and author. He was an advisor to the International Monetary Fund (IMF), and he really sees a much bigger picture than the average investor. 
Whether you agree with the opinions he shares today or not, Richard is qualified to have an opinion. 
If you concentrate hard on listening to what he has to say, processing the data, and understanding his logic, you might gain some great insights and actionable intelligence. 
If nothing else, you may learn to anticipate the potential consequences that can come when the people behind the financial curtain start pulling on their levers. 
Recession or depression?
"The thing that is going to determine whether this is just a recession or a full-fledged 1930-style depression is going to be the speed and magnitude of the government's fiscal and monetary policy response," Richard says. 
COVID-19 has put the economy into a complete freefall, but Richard says that we have been really fortunate in the U.S. because the government acted quickly. 
The government has come to through with almost $3 trillion of fiscal rescue bills with more money potentially on the way. 
Meanwhile, the Fed has radically expanded the amount of money that is created. In 2020, the Fed has created $2.75 trillion in new money. 
Basically, the government is spending money to replace all the money that's not being spent by households and businesses … they're holding the economy together. 
"If the government spends enough and the Fed continues to print enough, there's no reason that we have to collapse into a protracted, decade-long depression the way we did in the 1930s," Richard says. 
But, it's going to be absolutely crucial that the government keeps spending. 
If they do, Richard thinks that the economy will survive and come out of this crisis looking very similar to the way it looked before COVID-19. 
But if not, then the U.S. could be headed for a depression-style economic catastrophe that could extend far into the future. 
That's why it is absolutely essential, in many economists' view, that the government continue propping up the economy and holding the economy together the way that it has so far. 
But what happens when, say, $10 trillion more works its way into the economy?
Looking back at 2008, we see that the expansion of government debt and the expansion of the Fed's money printing didn't cause inflation at the consumer price level. 
It DID cause inflation at the asset price level, but that was part of the plan. They needed to push up asset prices to create a wealth effect, boost consumption, and keep the economy growing because the private sector was weak. 
So, looking ahead based on that experience, Richard says it is by no means certain that we are going to move into a period of significant inflation at the consumer price level. 
Although he adds, we may see property prices go higher and stock prices go higher as a result of the new money and the government spending. 
All of this remains true as long as globalization remains intact. 
For example, before the outbreak of the virus, tensions with China were already strained. Now things are … even more so. 
In the U.S., we have realized that we don't have the manufacturing in place to manufacture medical supplies that we need. So, a certain amount of manufacturing has been brought back during the pandemic. 
That's a good thing … but it's hard to tell to what extent that localization is going to be reversed. If globalization breaks down entirely, Richard says there is a chance that America will move back to a period of high inflation rates. 
The future of the dollar
Moving forward in terms of the dollar, Richard says that there really is no alternative to the dollar standard. 
"The reason the dollar is the global reserve currency above all else is because the U.S. has such a large trade deficit," Richard says. 
For instance, in recent years China's trade surplus with the United States has been more than $1 billion every day. 
That means that China sells its goods in the United States. It gets paid in dollars. It takes those dollars back to China … and it has a few choices. 
"It can burn them. It can bury them under the Great Wall, or it can buy dollar-denominated assets with them like treasury bonds," Richard says. 
So, as long as China wants to keep selling things to the U.S. and have that surplus, it's going to have to take those dollars and invest them either in government bonds or something riskier. 
That's not going to change. There's nothing they can do about it as long as they want to keep selling things in the United States … and their economy depends on it. 
For more on Richard's thoughts about the world economy and where things are headed … listen to the full episode!
---
More From The Real Estate Guys™…
The Real Estate Guys™ radio show and podcast provides real estate investing news, education, training, and resources to help real estate investors succeed.
---
Love the show?  Tell the world!  When you promote the show, you help us attract more great guests for 

your

 listening pleasure!