Timeless real estate wisdom says three things matter most when deciding what to buy … location, location, location.
It's tongue-in-cheek, but the point is real estate derives its value from demand.
The key is choosing properties most likely to surge in demand relative to supply.
Of course, deciphering supply and demand means looking at demographics, economics, migration, and the potential for increases in supply.
The concept is simple.  But understanding actual market dynamics is more complex.
Still, it's worth the effort because real estate investing is about buying and holding a property for the long term.
And even if your time horizon is shorter, you still need new buyers coming into a market to take you out.
So getting the market right matters a lot more than simply making sure the property's free of termites and the plumbing works.
When it comes to residential rental real estate, some major demand factors are jobs, affordability, and quality of life.
Sure, everyone would LOVE to live in Tony Stark's mansion in Malibu … it's got a GREAT location and is low in supply.  But it's not affordable.
And with so many retail jobs being automated or Amazoned … and manufacturing jobs still more off-shore than on …
… what kind of jobs and geographies offer the kind of growth potential likely to support working class folks?
We're keeping our eyes on infrastructure for clues.
Both the Obama administration and now the Trump administration have said U.S. infrastructure needs attention.
It's not a blue or red only issue, so maybe something will really get done.
We've commented before on Trump's plan to spend a trillion dollars on infrastructure … and though it may seem to have fallen off the radar, infrastructure might be making a comeback.
First, even though the Fed backed off on the last rate hike, they're still talking about reducing their balance sheet.
That's code for tightening "monetary stimulus".
This puts pressure on President Trump and Congress to fire up some "fiscal stimulus" … which is code for good old-fashioned government spending.
And while the military is quite likely to be on the receiving end of a chunk of it, we think some funding will probably find its way into infrastructure.
Of course, we're not the only ones paying attention to this possibility.
Check out this headline from Bloomberg …
Buyers Bet on Infrastructure, With or Without Trump
The article is about one big company buying up another big company to get in position to feed off government spending on infrastructure.
"This rush to get positioned for an infrastructure-spending boom is a striking contrast to the stalled progress in Washington on legislation of any kind, let alone Trump's proposed $1 trillion infrastructure plan. But like the private-equity firms raising buckets of money for infrastructure-focused funds, industrial firms are wagering the country's roads, bridges and sewer systems have gotten so bad they can't be ignored for too long."
Of course, the big question for real estate investors is … where???
Some clues can probably be gleaned from the prospectuses of the private-equity and industrial funds … all of whom are presumably spending considerable resources on researching their mega-investments.
But there are also clues in the news.
The New York Times published an article claiming Trump Plans to Shift Infrastructure Funding to Cities, States and Business.
More recently, Reuters reports U.S. Construction Spending Falls as Government Outlays Tumble.
"U.S. construction spending unexpectedly fell in June as investment in public projects recorded its biggest drop since March 2002 … The decline pushed public construction spending to its lowest level since February 2014."
So even though Uncle Sam wants to spend money on infrastructure, they're not doing it in earnest … yet.
But think about this …
Big companies and private-equity funds are getting positioned for big infrastructure spending.  They expect it to happen.
President Trump says he wants to spend a trillion dollars in infrastructure.
We can't imagine Congress not wanting to spend money.  It's what they do best.  Then again, getting anything done is what they do worst.
But everyone seems to agree infrastructure is in bad shape. And we're guessing some places are in worse shape than others.
So like the big players, we think at some point, the need is going to force the spending … ready or not.
Now if the Feds don't pay … or if Trump puts more responsibility on the states … it seems like those states which already have the best infrastructure … or the best economic ability to build or improve it … will have a big advantage.
And because we're always looking for an advantage, we decided to look up those U.S. states in the best fiscal shape.
Not surprisingly, several of our favorites are in the top ten …
North Dakota
Wyoming
South Dakota
Vermont
Utah
Of course, when picking a market to invest in there's more than just fiscal strength.
Affordability, market size, business and landlord friendliness, quality of life … and your boots-on-the-ground team … are all important considerations also.
Nonetheless, with record levels of debt at every level, rising healthcare costs, pensions in crisis, and fiscally cancerous unfunded liabilities growing daily …
… we think companies and governments in relatively good financial shape are best positioned to make critical investments, gain competitive advantages, and attract an unfair share of population and business.
The goal, as Wayne Gretzky says, is to skate to where the puck is going.
Until next time … good investing!
---
 More From The Real Estate Guys™…
The Real Estate Guys™ radio show and podcast provides real estate investing news, education, training and resources to help real estate investors succeed.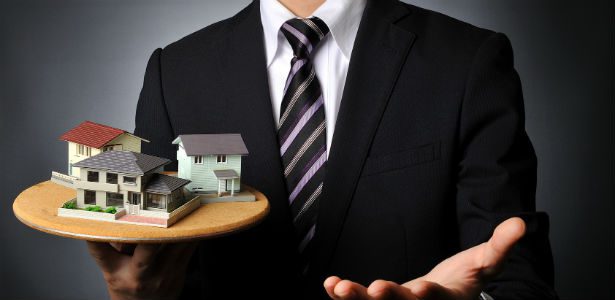 There's always twists and turns in real estate, creating a labyrinth for investors. Who can you trust with your questions along the way?
When you find them, let us know. In the meantime, we're happy to share our thoughts 😉
(Our lawyers make us add this friendly reminder: We're not lawyers, accountants or financial planners. In fact, we're not even all that bright. We just share ideas and information for you to consider when working with your own professional advisors.)
In this latest edition of Ask The Guys, we take a deep dive into our email bag and pick out some great questions, including…
Should I flip homes or rent them out?
What are some market indicators I should know about?
How do you recommend I raise money?
Tune in and see what we have to say in our latest edition of The Real Estate Guys™ radio show with:
Your on-a-quest-for-answers host, Robert Helms
His (trusty?) answer-finder co-host, Russell Gray
---
Listen
---
Subscribe
Broadcasting since 1997 with over 300 episodes on iTunes!
Review
When you give us a positive review on iTunes you help us continue to bring you high caliber guests and attract new listeners. It's easy and takes just a minute! (Don't know how? Follow these instructions.)  Thanks!
---
Question: Should I flip a house or hold and rent it out?
Andrew from Portland, Oregon, reached out to us, "tired of getting a paycheck while someone else gets the profit."
The Real Estate Guys don't do a lot of flipping. In our mind, flipping is not real estate investing, but flipping IS a way to make good money.
The essence of business and investing is to build a machine that accumulates the efforts of others (time, money, etc.) as an organized "asset" with a cash flow.
Investing is putting your dollars out to work instead of your labor.
When renting to people, they pay you rent out of their earnings. That's their effort, turned into a cash flow for you.
A lot of folks think in terms of: Cash > Asset > Cash. (Taking cash to build an asset that creates more cash.)
We encourage you to think in terms of: Asset > Cash > Asset (Using an asset that creates cash flow so you can invest in more assets.) Assets are our end goal.
So you could use your skills to rehab a home, tenant it, and keep the income.
We have a good friend Terry Kerr who has built a portfolio of properties in a thriving business in Memphis using that model.
Question: Should I buy a home before an investment property?
Sonya from Pembroke Pines, Florida, is a smart woman looking for the best way to use her $32,000 VA loan.
She's renting right now, "because it's tough to find a home in order to afford to buy an investment home. Which should I do first?"
We say where you live is a personal choice based on where you want to be and the type of home you want to live in.
Sonya isn't sure she wants to stay in Florida long-term, which is part of her dilemma in choosing a property.
She's got this VA loan eligibility for a primary residence. The nice thing about the VA is that once you buy a property is that even though it's an owner-occupied loan, if you live in the home and move, the loan can stay in place after you move.
You could even buy another home as an owner-occupied loan. Keep in mind, you can generally only have one VA eligible property at a time.
If Sonya buys a home to live in, and there's a possibility of moving, it's probably best if she feels comfortable it would be a profitable rental, in case it's not easy to sell.
(That's the thing about home ownership: You will pick up some tax breaks but you're also tethered to the property.)
There's always the chance you may end out getting stuck in a property.
Sure, home prices have been going up, but it doesn't mean it will keep going to the moon.
Based on the chance you may or may not be trapped in a property you may not want long-term to take that VA and use it somewhere else.
As far as renting goes …
We say there's really no harm in renting today if you're figuring out how to put your assets to work.
Question: David in Boise, Idaho, asked: "Are there limits, as a percentage, to invest my self-directed IRA? Can I invest it into one property?"
We definitely recommend you talk to a tax advisor. If your IRA is self-directed, then yes, you are legally allowed to invest as you please.
While you can, the bigger question is should you invest it all into one real estate project?
Generally speaking, it's not a good idea to put all your eggs into one basket. It may be prudent to diversify.
We don't have all the details on David's portfolio, but the general principle is it's never good to be greedy. Sometimes you swing hard and get the Grand Slam, and sometimes you strike out. If you're not prepared to strike out, it might not be the best route.
Question: Looking to diversify in several markets, what do you think?
Rick in Michigan is looking to raise money through a syndication, and has a plan to acquire four or five properties in several markets, including one or two vacation properties in Belize.
We love his idea to syndicate, putting together a lot of people's resources to do something bigger.
Rick wants to have all the properties managed except those in his own area, which he plans to manage himself.
At the high level, we love the idea.
It's wise to diversify across markets and property types. We like that he's throwing in some vacation properties. But here's our hang-up: Why manage it yourself?
Rick, you're going to be attentive to what's going on in the other markets. You're managing money and time.
Time is tricky. You can't raise more time.
If there's room in your business model to have a property manager, then get someone else's help to manage the properties in your area.
Also consider this …
Since you'll be having investors as part of your building this portfolio, you have to disclose every way that you may be compensated. Being a property manager could appear as a conflict of interest.
You need to build a team and build a relationship with the team. If you're managing the properties purely to save money, raise more money.
As Simon Black says, "Add a zero to your thinking."
If the only gating item is the amount of money, that's largely a mental block.
Question: What are the market indicators?
Everett in Coral Gables, Florida, reached out to get more clarification on the market indicators.
We suggest looking at net migration, which will be either a net positive or negative. You always want to look for a POSITIVE net migration.
There are some markets where more people leave than come in. That's bad news.
For example, look at Detroit, Michigan. It had a population of 2 million people. Now it's somewhere between 600,000 – 800,000 in population.
In Detroit, they are literally tearing houses down – removing inventory – because it's more of a liability to have squatters in them.
Detroit's an exaggerated scenario.
The point is these markets shift slowly and if you're not paying attention, then you get left holding the bag.
Another indicator of market health is how long it takes to sell a home.
Not just annually, but from a month-to-month basis. What are the average days on the market?
There's a whole lot of other indicators … check out our podcasts for more!
Question: What's the legality of wholesaling? Do I need to be a licensed realtor?
Shawn in Fort Meyers, Florida, reached out to us to learn more about wholesaling.
Wholesaling is the idea of getting into a contract for a property that you're not going to buy, then finding another buyer.
Since you did the work of finding the property, other time-strapped investors may pay for your efforts in finding it for them. They'll take it off for hands for a small fee.
The legality portion is tricky.
The smartest thing is to ask a real estate attorney the question. Tell them what you want and ask how to do it within the law.
We're guessing wholesaling would be fine.
To have a license means you are brokering, or representing a third party.
When you make the contract as a wholesaler, you're NOT representing anyone.
Make sure you understand HOW you should sign the contract …
This will be either as a "signee" or a "nominee," depending on what your attorney tells you.
What you're effectively being compensated for is tying up the property at a decent price and getting a buyer.
Again …
The smartest thing to do when you have a legal question is to spend a couple hundred dollars and GET COUNSEL from a qualified real estate attorney.
Question: With fixed-rate loans, backed by real estate, am I making a bet on inflation?
Patrick in Belgrade, Montana, reached out to us with a great question.
Looking at history and trajectory of U.S. dollar, it's tempting to think it's going down. Is it possible the U.S. could have a lost decade of inflation?
If you're investing for the long-term, our opinion is the trend is your friend.
If you look around the world and the economic uncertainty globally, you'll see the dollar is less flawed that in other countries.
If all the currencies are sinking, then long-term the dollar will be in the same ship.
We see you having a better chance of inflation than deflation.
In a lot of markets in the world, the U.S. dollar is the de facto for real estate purchases.
As a real estate investor, you need to be prepared for either side – whether the dollar loses or gains value in the global marketplace.
How?
Structure yourself conservatively, not razor thin on the cash flow.
Pick markets that are more in demand, and think more about where they are GOING then where they are now.
Go to cheaper places, where the cost of living is lower but quality of life is good.
These are big, strategic decisions.
If you are serious about understanding about macro economy, this is more than we can dedicate to an episode. That's why we dedicate and entire, fabulous WEEK to it: Summit at Sea™.
We commit ourselves for a week of intense discussion with some of the greatest minds in banking, commodities, real estate, and investing. They give us a 360-degree look at all of these different topics and come out with actionable intelligence.
It's a big investment of time and money. It's also a blast!
Question: I'm just getting into investing, partnering with my dad. What should we be sure to include in our portfolio?
Andrew in Yucaipa, California, is 31, using his dad's retirement to build a portfolio.
We've learned the hard way …
Structure your portfolio to weather a storm!
If you are betting on financing to take you out of tight spot, be cautious. If you're being conservative and you're picking a good demographic, have adequate reserves, and not letting yourself get to the point that you might have to sell.
You NEVER want to HAVE to sell.
Instead, you want to do determine your own timing.
We recommend recession-resistant product types. When times are bad, the wealthier are going down t middle class homes. When times are good, people are getting raises and upgrading their homes.
How to protect yourself?
Stay away of high-end stuff and choose more of the bread-and-butter middle ground.
Create your future
All of these were great questions. If you've read this far, you're interested in investing BECAUSE you have goals. Good for you. That's where it all starts.
You want to improve your life.
You want to create cash flow.
You want more freedom.
You can do it! Go out and make equity happen!
---
More From The Real Estate Guys™…
The Real Estate Guys™ radio show and podcast provides real estate investing news, education, training and resources to help real estate investors succeed.

Contributed by John Burns
10% of Housing Demand
Builders and developers will now start building more detached homes for rent. For years, home builders have ignored 10% of housing demand, allowing resale homes to fill the demand. As shown below, 12.7 million of today's 120 million households rent a detached home.
29% of Rental Demand
44.3 million US rental households occupy:
15.5 million individually owned rentals

12.7 million detached homes (29%)
2.8 million condominiums and townhomes
26.8 million apartment buildings

13.2 million units in small apartment buildings (less than 10 units)
13.6 million units in larger apartment buildings (10+ units)
2.0 million mobile homes, boats, etc.
Historically a Mom and Pop Business
The 12.7 million detached home renters have largely been ignored by builders and developers for years as both supply and demand steadily grew over many decades. The vast majority of the growth of individually owned rental homes has historically come from households who lived in the home before relocating and decided to continue owning and renting the home rather than selling it. Approximately 54% of the landlords of single-family rental homes own only one home, per RentRange.
Detached Rentals in Masterplans
We have noted that even actively selling masterplans, despite not building single-family homes for rent, have a significant number of single-family renters. Just go into Zillow and look for yourself. The proactive developers are now looking to develop these neighborhoods and homes themselves, rather than letting others meet the demand.
Our research, which we confirmed with the CEOs of several of the institutional investors, shows that these renters live in detached homes primarily because that is the preferred lifestyle. Most of them did not even consider renting an apartment. They prefer to live in a detached home and are renting either because of:
Necessity. They do not have the ability to qualify for a mortgage.
Flexibility. They choose to rent to maintain the flexibility to move.
Choice. They would rather spend what they earn today than save for a down payment.
Thus, single-family rental home competes more with the detached resale and new home market than with apartments.
Clearly, there is a subset of renters who will pay a premium to rent new, as evidenced by the 200K+ apartment units that are built and leased every year. If it works for apartment developers, why has there not been much attempt to build single-family homes for rent? Those days are now ending.
Seizing the Opportunity
Here come the home builders, seizing the opportunity to build single-family detached homes to be sold to professional investors or to manage themselves. Consider the following:
Starwood Waypoint, an owner of 16,000+/- rental homes, has worked with 12 builders to buy homes from them. While they have often bought the slowest selling floor plan or the last few homes in a community, they are now actively pursuing new subdivisions in areas where they currently operate. Their CEO recently told me that their business has shifted dramatically in the last few years, with only 25%+/- of their tenants now having gone through foreclosure, versus 50%+ a few years ago.
The CEO of American Residential Properties shared at our recent client conference that their tenant profile has shifted as well, with new leases typically to young families with more than enough income to buy but who are choosing to rent primarily to have the flexibility to move.
Masterplan developers have taken notice. Bob Sharpe, the owner of Rancho Sahuarita in Tucson, surveyed his 5,500 home community and found that renters occupy 22% of the individually-owned homes. With 4,000 homes left to sell, why not build and rent homes to this group, many of whom will buy homes in the future?
Lennar has been a pioneer in detached subdivisions for rent with their Frontera community in a suburb of Reno Nevada. Rents for 1,210- to 2,182-square-foot homes range from $1499 to $1999 per month, or $0.92 to $1.20 per square foot, per apartmentguide.com. While Lennar also runs an apartment company, they acknowledged that the management complexities are very different. Lennar's CEO recently noted that "it's a pretty exciting opportunity for our company…and we're probably going to launch another one or two as part of our evaluation as we go forward."
Drop the Stigma
There remains a stigma that renters are not as good for the neighborhood as owners. From personal experience in my own neighborhood, as well as Census data, I can testify that they certainly move more often—and that they have always been great neighbors and their homes have been very well maintained.
Conclusion
Last year, approximately 25,000 detached homes were built for rent. We believe that number will increase significantly over the next several years. We expect detached homes for rent to become an important segmentation opportunity for the top masterplans in the country, who will no longer ignore 10% of housing demand
---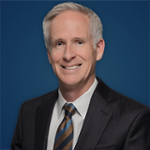 John Burns is the CEO of John Burns Consulting. John Burns Real Estate Consulting, LLC provides independent research and consulting services related to the US housing industry.  Click here to learn more.
There's no such thing as a stupid question.
Well okay, there actually are some pretty stupid questions, but that's why we take questions by email and not call in.  That way we can filter out the bad ones and just bring you the really good ones!  We really aren't qualified to advise you on what color to do dye your hair or what style of nose ring to purchase.  But if you have a real estate related question, we're your Guys!
In the studio to provide powerful pontifications in response to several of the great questions we receive each week:
Your host and hero, Robert Helms
His trusty sidekick, Russell Gray
Wise sage of all things real estate, The Godfather of Real Estate, Bob Helms
For this episode of Ask the Guys we reached into the email grab bag and pulled out some gems:
From a listener in Australia (who understandably thinks we're amazing), who just bought two properties (good job!), and wants to know should he buy more – in his wife's name with "negative gearing".  Hmmmm…. you need to be careful about anything negative when your spouse is involved – and what type of gear you use with your wife…well, that's really none of our business.
For our next question, Simon says he put in a deposit on a pre-construction property, but undisclosed costs have made him nervous.  Now Simon says he wants out of the deal and his deposit back.  But what does the contract say?
From Philadelphia, the city of brotherly love, Kevin and his siblings have inherited dad's duplex and are debating what to do.  One sibling says keep it, the other two want out.  What's a brother to do?
Rasean has aspirations to become a real estate syndicator (what a good idea!) and is trying to track down the bible of syndication, written by our friend Sam Freshman.  Hint: The Real Estate Guys™ have a Recommended Reading bookstore on our website under our RESOURCES tab.
And Martin, who lives in Smallville, wants to know if he should invest in his own backyard or seek super returns in Metropolis.  So we ducked into the nearest phone booth (hard to find these days!) and fired up our x-ray vision to look for the answer.
If YOU have a question for The Real Estate Guys™, just click on Ask the Guys to send us your query.  Then, Walter in the mail room will throw it in the mail bin, where we'll dive in later to pluck questions for some future show.  Maybe we'll pull yours out, so keep those cards and letters coming!
Listen now!
Don't miss a show – subscribe to the free podcast!
Want More?  Sign up for The Real Estate Guys™ free newsletter!
The Real Estate Guys™ Radio Show podcast provides education, information, training and resources to help investors make money with their real estate investments.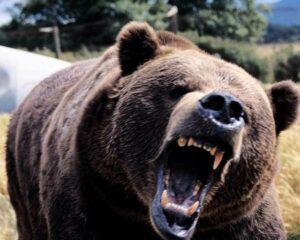 Retail real estate across the country has been mauled by the recent bear market. Many large retail centers are vacant and dilapidated, while many more are under performing.  What's next for retail?  More importantly, what's the opportunity?  To find out, The Real Estate Guys™ call on a big deal hunter who has over 30 years and billions of dollars of experience!
On safari in the studio for this broadcast:
Driving the jeep in his khaki's and bush jacket, host Robert Helms
Pushing the jeep in his leopard skin loin cloth, co-host Russell Gray
Riding shotgun and snacking on frikkadels, the Godfather of Real Estate, Bob Helms
Big deal hunter, special guest Tom Morris
When you enter the jungle of real estate investing to hunt for opportunity, you never know what challenges will cross your path.  Many obstacles and dangers can be avoided.  Others must be met head on.  Of course, when you're hunting, your objective is to locate the prey and subdue it.  In other words, there's risk involved.
Shooting fish in a barrel or hunting rabbits is one level of risk…and one level of reward.  Going after the big opportunities often entails a higher level of risk and requires a higher level of skill and experience.  That's why most investors are well-advised to start small.  It's also a really good idea to be mentored by more experienced hunters before taking on the big game.
So you can imagine how excited we were when we first met Tom Morris.  He's been hunting big time real estate opportunity for over 30 years and after billions of dollars of deals, he's telling us that now is one of the greatest times ever to be a real estate investor. Really?  Okay, we're listening!
Although he's very experienced in all types of real estate, Tom's love is retail.  We're talking BIG TIME retail – as in shopping malls and retail centers with hundreds of thousands of square feet (on the small side)!  Tom's been involved in mall projects with millions of square feet and hundreds of retail tenants in a single project.  Wow!  THAT'S big game.  Of course, if a big deal turns on you it can devour you very quickly, so you better know what you're doing!  Fortunately, Tom tells us there are many things you can do to mitigate risk.
We start quizzing Tom about the state of retail in the wake of the Great Recession. What are the problems?  What are the causes?  Where are the opportunities?  We were SHOCKED to hear how BIG the discounts are on distressed retail assets.  It's AMAZING how, with relatively little money, you can acquire assets with HUGE UPSIDE potential. (Sorry for all the caps.  We're just EXCITED!).
BUT…(and it's a big but), you better have a plan.  And you better have connections.  And you better be able to think outside the big box.  If you do, then there's BIG money to be made!
Tom shares with us some of the creative strategies he's currently employing to acquire and re-hab distressed retail properties.  Even if you don't have plans to be a mall mogul, the principles Tom employs are applicable to other types of real estate.  Besides, any time someone with 30 years and billions of dollars of experience wants to share their wisdom, we think it's a really smart idea to listen. Our attentiveness is rewarded when Tom reveals the single most important component of his success and the #1 investment of his career.
Not everyone is able to chit chat with a big time investor.  Tom doesn't do seminars, write books or sell boot camps.  He's just out in the real world doing the real thing.  That's why you have The Real Estate Guys™!  Our mission is to hunt down big brains, powerful ideas and great resources that help you succeed.  Your job is to listen, learn and take action.  Plus, we really appreciate it when you tell all your friends about The Real Estate Guys™.  Enjoy!