Investing in Indianapolis

Discover what's in store in "The Crossroads of America" … Indianapolis!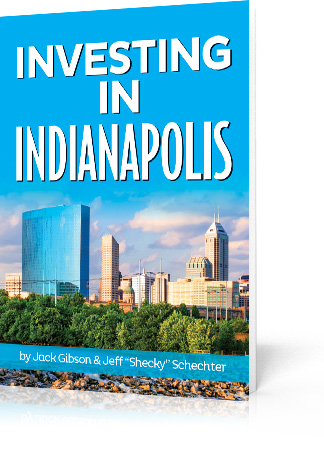 Deciding where to build your portfolio is extremely important.
Today, the US coastal markets are overpriced … and while many midwestern and southern markets are affordable … they don't show the exciting promise of appreciation.
Indianapolis is unique. Its low cost of living, growing population, and location in the middle of every major trucking route in the country means BIG opportunities for savvy investors.
The team at High Return Real Estate has compiled the best of their Indy knowledge and made it available to investors like YOU.
Their assets are producing some of the highest returns in the real estate investing arena … with cash flow at three times the national average!
In this special report, learn:
✓ Projections for Indianapolis' growing economy
✓ Which major employers and industries choose Indianapolis as their base
✓ What life is like in this bustling city
✓ Important Indy rental market stats
✓ And more!
Find out if Indianapolis is the right move for your next investment!
Simply fill out the form below to access Investing in Indianapolis …
Mobile Home Park Investing – Paul Moore
Develop real wealth over generations with smart, creative real estate investments … like mobile home parks!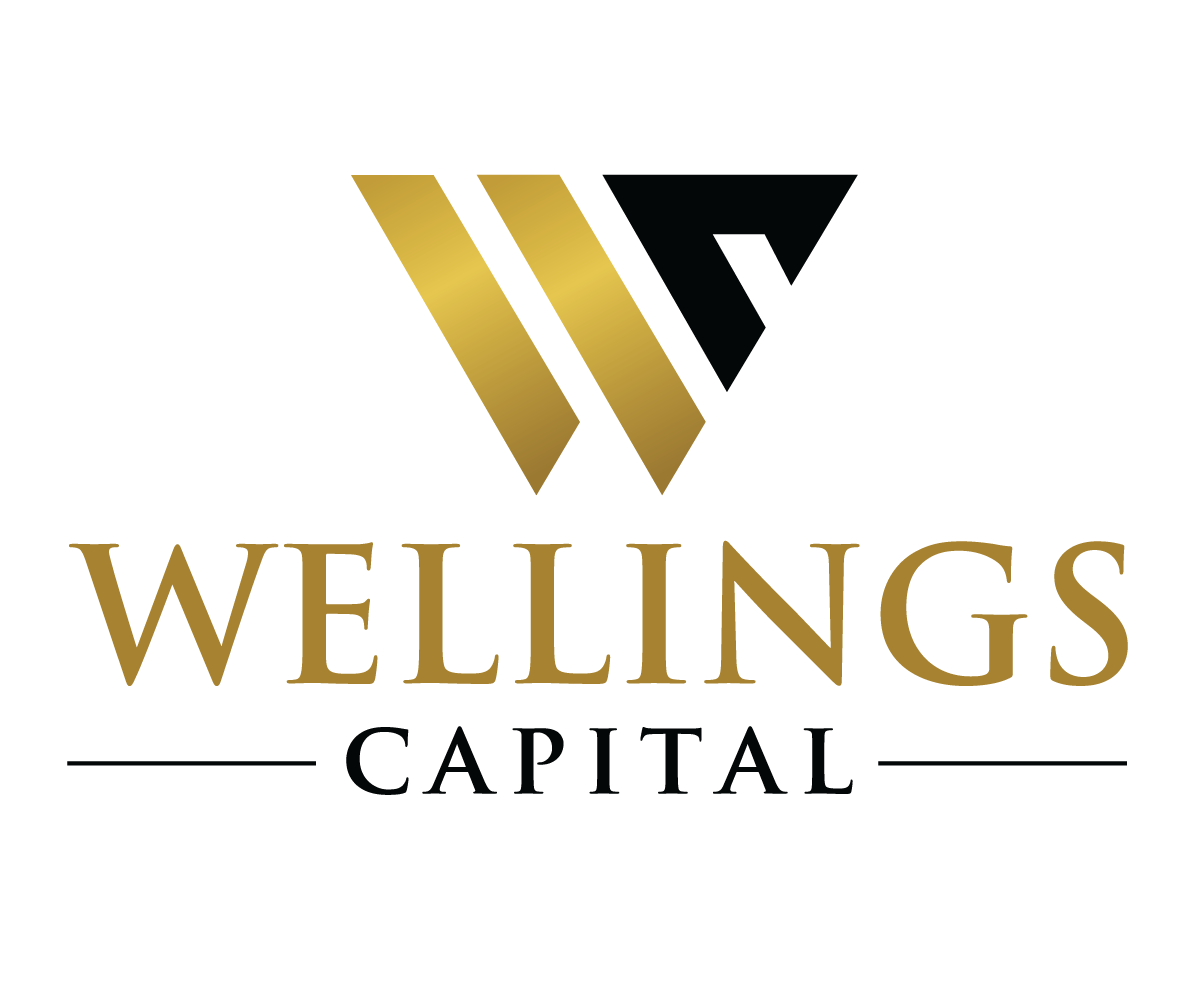 After selling his successful staffing company, Paul Moore entered the real estate sector. Before he knew it, he had completed 85 successful real estate investments and exits. 
Paul also appeared on HGTV, rehabbed and managed dozens of rental properties, developed a waterfront subdivision, and started two booming online real estate marketing firms. 
As managing director of two commercial real estate funds at Wellings Capital, Paul has made it his mission to help investors like YOU generate real wealth over generations.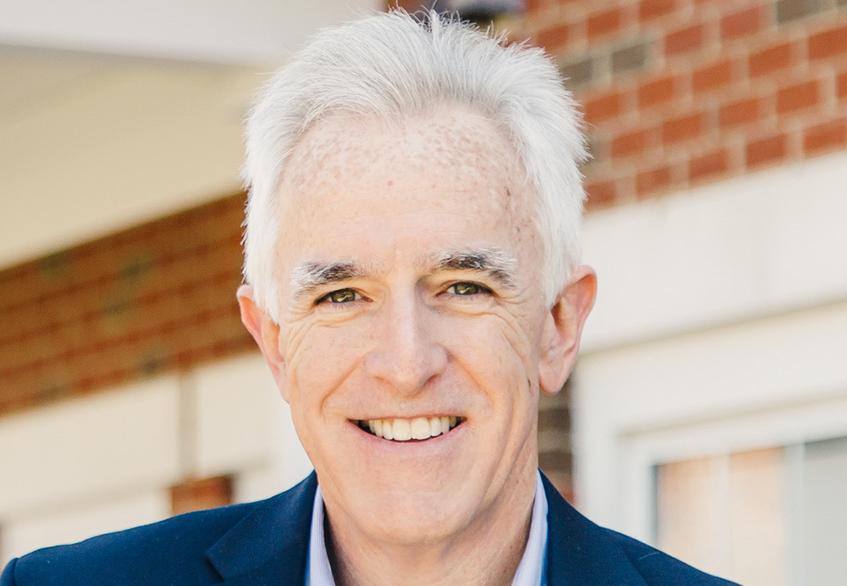 Wellings Capital is centered on providing stable, yield-producing investments. 
Paul and his team do this by partnering with best-in-class operators in a variety of profitable real estate niches … including mobile home parks!
With the right tools and a little bit of work, the savvy investor can turn a mobile home park into a profit-churning, value-maximizing ROI machine. 
If you're ready to explore a stable, tax-advantaged, and income-generating investment opportunity … 
Simply fill out the form below, and a representative from Wellings Capital will reach out to share the possibilities!
Phoenix
In this desert paradise … demand for rentals is heating up!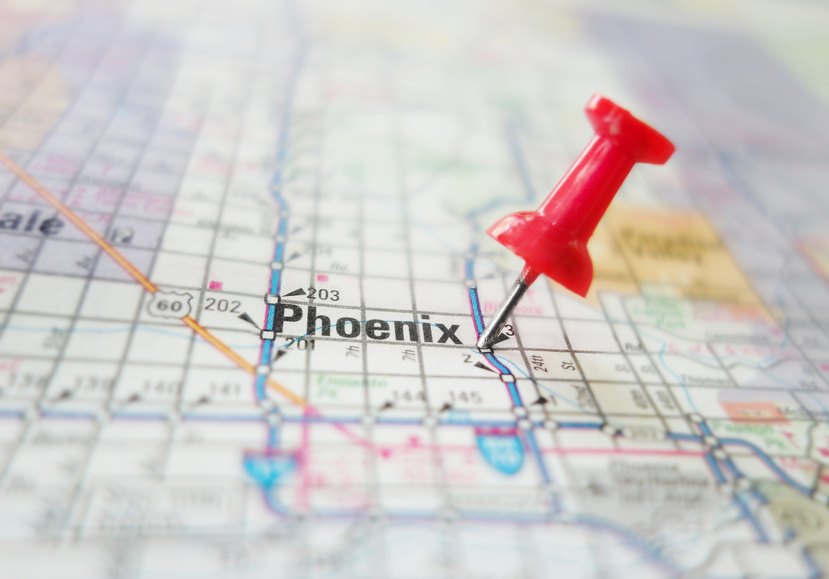 In the heart of the Sonoran Desert sits the "Valley of the Sun" … and this valley is golden for so many reasons. 
Phoenix consistently ranks as one of the most affordable areas of the United States …
So naturally rents have outpaced national growth since 2016. 
In 2018, rent growth in the greater Phoenix area was more than double the national average … but overall rent prices remained significantly lower than the rest of the country. 
The 2017 tax law changes had far-reaching impacts for Phoenix and the other Sun Belt  states. 
People living in high-tax states on the East and West Coasts used to mitigate tax costs by deducting state and local taxes from their federal income tax. 
With that option removed, those same people are moving to low-tax jurisdictions like Phoenix instead. 
The resulting steady population growth has made Phoenix one of the most popular markets for multifamily investments. 
Demand for rentals is strong and supply is low … so there's nowhere to go but up!
And since the '08 market crash, Phoenix demand and pricing has been doing just that … steadily going up and up. 
Industrial space in the metro area fills up fast, rents are rising in the office sector, vacancy numbers are healthy, and the retail market is BOOMING. 
In 2018, major retailers Costco, Lowe's, Sprouts, TJ Maxx, and Nordstrom Rack announced plans to build new stores in the metro area. 
The following year, Phoenix saw employment gains at nearly five times the national rate.  Major industries in the area include finance, biomedical, and software development. 
The western part of the valley is a popular location for warehouse and distribution space. Major distribution centers for Dick's Sporting Goods, SubZero, and REI, Inc. operate from the region. 
The surge in population since 2017 has jumpstarted the revitalization of downtown Phoenix, with revamped buildings housing expansions of University of Arizona and Arizona State University.
When it comes to recreation and entertainment, Phoenix has something for everyone … professional sports teams, national parks, and all-around wonderful weather.
Explore the resources below to discover what opportunities await in this one-of-a-kind desert paradise …
Radio Shows
Reports & Articles
Market Field Trips & Property Tours
Boots-on-the-Ground Teams
Clues in The News
A very big real estate story splashed across mainstream news recently, but got buried underneath (insert the sensational political headline you're sick of) …
Oregon Okays First Statewide Mandatory Rent Control Law
 Associated Press, 2/28/19 
Okay, we admit this is a government policy … so it's political.
But politics is easy to laugh at when it's happening in cyberspace.  It's a little less funny when it hits hard on Main Street.
For thousands of Main Street landlords in Oregon, politics just landed hard … right in their portfolio.
Of course, as is often the case, there's more to the story than meets the eye.
So even if you don't own property in Oregon … or won't for much longer 😉 … there's a lot to glean from this watershed legislation.
We could debate whether or not government should step into a "free" market and regulate the price of anything … from housing to healthcare to haircuts.
But it doesn't matter if WE think they should or shouldn't.  They do.
And as a broken financial system keeps growing a wedge between haves and have-nots … we're guessing more politicians will try to legislate affordability.
So like it or not (we don't), rent control is something every investor everywhere should be watching out for.
Let's take a look at how rent control works in the real world …
Real estate investors buy property to produce income and build long-term wealth.  The more income a property produces, the more it's worth.
In order to create more wealth, real estate investors need to create more income … which means creating more value that a tenant is willing and able to pay for.
The essence of real estate investing is using capital to acquire long-term cash flow.  This is how real estate investors think.
Make sense so far?
Politicians, whom we're guessing are NOT real estate investors, think investment starts and ends at acquisition.
Unless you're Warren Buffet, paper asset investors don't buy stocks with the intention of improving the cash flow.
You just buy, own, and sell.  Maybe collect some dividends along the way.
But when value-add real estate investors buy properties in poor condition with lousy amenities …
… they're excited about the potential to make further investments into the property AFTER the acquisition.
For example, a property without a washer and dryer might rent for $50 a month less than one with that amenity included.
So for perhaps $600 per unit additional capital invested, a landlord could acquire $600 per year cash flow.
That's a good ROI.  It's also a nice amenity for the tenant.
You could say the same about covered parking, self-storage, a laundry room, a workout room, free wi-fi, and on and on.
Rent control caps the owner's ability to create positive returns by improving properties.  So guess what?  They don't.
So crappy properties stay crappy … because the incentive to improve them is removed.
And as nicer properties deteriorate, there's not much incentive to maintain them above the bare minimum.
With profit potential capped on the revenue side … and no cap on the fixed expense side …
… as margins get squeezed, property owners have no choice but to cut services and defer maintenance.
So rent control makes both landlords and properties cheap.  In a bad way.
And because there's always more people on the low-end of the economic scale (part of the reason Oregon is doing this) …
… there will always be a line of people waiting to get into these "affordable" rentals … even though they're crappy.
And with little market pressure on landlords to compete for tenants, there's even less incentive to improve properties, add services and amenities, or lower rents.
But it gets "better" … or actually worse …
As property values decline … or stagnate relative to rising costs of labor and materials … incentives for developers to build new inventory declines too.
Rising values are what attract developers to create more supply … which is the answer to moderating rising values.
Yes, it's sad when marginal tenants' incomes don't grow as fast as rents … or other inflating necessities.
But capping the property's growth doesn't pull the tenants up.  It pulls the properties down.
It's a bad scene. That's why nearly every investor we know stays away from rent control areas.
But it's also important to consider WHY this is happening …
The Fed dropped interest rates to zero for nearly a decade, then pumped trillions of dollars into the financial system … primarily to inflate asset values (stocks, bonds, real estate).
It worked … at least for some people.
Those paying attention, with both resources and financial education … snapped up the money, rode the equity train, and got much richer.
You might be one of them … or hope to join them.  We hope you succeed.
You can't blame people for playing the game using the rules and circumstances in their own best interests. But politicians do.
But the real issue is the financial policy wizards thought these now richer folks would then spend the money … and build businesses … and prosperity would trickle down to Joe six-pack and Larry lunch-bucket. 
In many ways, it worked.  The problem is the wealth didn't allocate very evenly.  It never does.
Certain markets got a disproportionate share of the goodies. 
And even though Oregon wasn't really on the list … it was nearby … and so became a collateral beneficiary /victim.
Lots of cheap money ended up in tech stocks, which blew up real estate values in tech hubs like Seattle and Silicon Valley.
As prices shot up, folks in those uber high-priced markets got pushed off the back of the bus … and gravitated to nearby "affordable" places like Oregon, Nevada, and Arizona.
Of course, the folks already in those nearby affordable areas end up competing with the new people who see everything as cheap … and easily bid things up.
It's a regional variation of gentrification … with its roots in paper asset bubbles blown up by cheap stimulus money.
But politicians are notoriously myopic when it comes to "fixing" things … especially financial problems.
As Peter Schiff says, "Good economics is bad politics, and good politics is bad economics.  That's why you always get bad economics from politicians."
Sadly, there are signs it could get worse as politicians try to contain the consequences of an over-financialized economy.
So even though we tout the opportunity to invest in affordable areas ahead of the crowds, it's REALLY important to stay aware of the political climate.
If you bought into Oregon ahead of the migration …
… you're now the proud owner of a property where the state government views you more as a public utility to be regulated than a free entrepreneur to be incentivized.
So you'll either need to get out while the getting's good … or not as bad as it could get … or start brushing up on your C-class property management skills.
Until next time … good investing.
More From The Real Estate Guys™…
The Real Estate Guys™ radio show and podcast provides real estate investing news, education, training, and resources to help real estate investors succeed.
---
Love the show?  Tell the world!  When you promote the show, you help us attract more great guests for 

your

 listening pleasure!
We taped this episode of The Real Estate Guys™ show at the Single Family Rental Investment Forum in Scottsdale, Arizona.
This is our second year at the event, and while it features many big institutional investors, we've also spoken to a number of mom-and-pop investors who are looking at the big picture for single-family investing.
That's a great thing to do…it means you get a look at what your competition's doing so you can jump into market niches before they do.
In this show, we talk to a guest who has found a market niche and perfected the process for investing in single-family homes there.
Learn all about this hot market … and get an update on the state of single-family rentals. You'll hear from:
Your singular host, 

Robert Helms

His singled-out co-host, 

Russell Gray

Single-family expert

Patrick Grace
---
Listen
---
Subscribe
Broadcasting since 1997 with over 300 episodes on iTunes!
---
Review
When you give us a positive review on iTunes you help us continue to bring you high caliber guests and attract new listeners. It's easy and takes just a minute! (Don't know how? Follow these instructions).
Thanks!
---
Kansas City, Missouri, market drivers
We always say live where you want, but invest where the numbers make sense.
Well, our guest today happens to live and work in the same market. He has spent so much time with his boots on the ground … 20 years! … that he has his market down cold.
Our guest is syndicator and investor Patrick Grace, and his market is Kansas City, Missouri.
Pat works exclusively on the Missouri side … but there is a Kansas City, Kansas, right across the river, in case you were curious.
We asked Pat to give us a market spotlight, so let's start with the basics. Why does Kansas City make sense?
The cost of living is low.

Housing, groceries, and basic necessities are affordable for residents.

It's a low-risk market.

KC doesn't go through big ups and downs.

It's a booming metro area.

KC is centrally located in the U.S., making it a transportation hub for trucks, trains, and boats. Both the Missouri River and the nation's second-largest railroad pass through KC.

It's packed with thriving educational institutions.

Pat says there are almost 47 four-year colleges within 30 to 40 miles of the KC metro area. Many college grads come to the area for school, then stay to work and live.

It's business-friendly.

Not only because of its great location and low cost of living, but also because of labor availability.
Are there any weaknesses to KC? Pat says most jobs are fairly low-wage, which makes sense, based on the city's cost of living and economic base. That's actually a good thing for single-family rental investors … it means people stay renters.
Kansas City single-family rental profile
Pat is a syndicator in Kansas City. He currently owns and/or manages over 700 single-family homes in the market.
His focus … his niche … is finding distressed properties or properties on auction and bringing them back to life.
His business is a vertically integrated, one-stop-shop for investors. He has an in-house real estate company for finding homes along with construction and property management businesses.
Investors can invest in anywhere from 1 to 100 homes, and Pat's team handles the entire process … from finding the property, to fixing and renting it.
Properties in Pat's portfolio usually fit a standard profile … 2-bedroom, 2-bath homes with 3-car garages, sold for $130-150 thousand.
Investors usually put down 20 to 25 percent of the sale price, for which they have a variety of loan options, including Fanny Mae, IRA funds, 1031 exchanges, and private loans.
"Renters are plentiful," Pat says. And rents are reasonable for both renters and investors seeking cashflow. The sweet spot, Pat says, is between $800 and $1,500 per month.
What about the tenant-landlord law? "Missouri is favorable to landlords," he says.
Landlords can get in front of a judge within a month and get non-paying tenants out within 30 days of the court date, typically … although usually, it doesn't come to that.
And occupancy is high. "Our portfolio is 97 percent occupied," Pat notes. He says he gets a pile of rental applications every day, which means he can be selective about screening and vetting tenants.
The turnkey rental model
Pat's business functions on a turnkey rental model. In fact, he says, 90 percent of his investors live outside of Kansas City, simply because Pat and his team are so good at handling every component of the buy-rehab-rent-manage process.
Investors don't have to use all of Pat's services, but most choose to once they buy one (or more) of the properties within his portfolio.
Most investors come in after Pat has found, rehabbed, and rented the property, but some like to get involved earlier. That's the "skinny cow" rental model.
In those cases, investors are involved from the beginning. They know exactly how much the property costs and have a say in rehab and construction. They still work with Pat's vetted crews and companies, but they get to see the process from beginning to end and have a say in tenant placement.
This allows investors to get some education on the process.
Pat's business model works well because he's exploiting a niche. He says most hedge funds and bigger investment companies go after more expensive homeowner-sold, ready-to-rent properties instead of choosing the more intensive value-add option.
By working with distressed properties, Pat can force equity. And he's learned that by choosing premium-grade materials during rehab, he can also charge premium rents to tenants. That means spending maybe $1,000 more than he could to put in quality tiling, fixtures, and appliances that draw more, and better, tenants.
And because Pat owns his own rehab and construction companies, he can use the same materials in bulk and renovate quickly and efficiently.
Tenants usually sign one- to two-year leases. Pat says his contracts have automatic lease renewal clauses along with 3 to 5 percent yearly lease escalators.
Low-entry, high-cashflow investing
What does Pat wish people knew about Kansas City?
"Kansas City is low-entry and high-cashflow, but we also have a duel-exit strategy," Pat says. Owners can rent for cashflow or sell rehabbed properties for equity.
Pat also says he wished people knew how metropolitan KC is. It's a big metro area with a revitalized airport, great infrastructure and transportation, including over 1,000 miles of bike lanes, and a growing number of commercial and retail facilities.
Yet despite its growth, KC remains affordable to the tenants that are Pat's bread and butter. He says he primarily serves service workers, medical professionals, mechanics and truck drivers, warehouse and distribution center workers, and tech professionals. Most tenants work blue-collar jobs, making them reliable long-term renters.
And the growth shows no signs of stopping … millennials and college grads are flocking to KC and settling down there. KC is the perfect combination of affordability and lifestyle.
Kansas City sounds pretty great to us, but if you want even more information, check out Pat Grace's exclusive webinar, which you can access by listening in to the podcast. He also created a market report just for our readers. Check it out here!
---
More From The Real Estate Guys™…
The Real Estate Guys™ radio show and podcast provides real estate investing news, education, training, and resources to help real estate investors succeed.
---
Love the show?  Tell the world!  When you promote the show, you help us attract more great guests for 

your

 listening pleasure!
No doubt you've heard Facebook's stock face-planted recently. But just in case, here's the whole gory story in just three headlines over five days …
Facebook stock hits record high ahead of earnings – MarketWatch 7/25/18
"Investors … continue to shrug off … gaffes … with privacy and security … Chief Executive Mark Zuckerberg … said … the company has not seen an impact on the company's top line."
Facebook's stock market decline is the largest one-day drop in US history
– The Verge 7/26/18
"Facebook's market capitalization lost $120 billion in 24 hours."
Facebook's stock set to enter bear-market territory after third straight decline – MarketWatch 7/30/18
"The stock has now fallen 22% from its record close … on July 25."
Of course, if you're a real estate investor this may seem like only a moderately interesting side story buried in all the news flying across your screen.
And maybe that's all it is.
Then again, maybe there are some things to be gleaned from this epic implosion … even for real estate investors.
Lesson 1: Just because everyone else is … doesn't mean YOU should
Your mom probably taught you that. But it's good investing advice too. It's never smart to be late to an equity party … or late leaving.
The so-called FAANG stocks (Facebook, Apple, Amazon, Netflix and Google) are the "must have" stocks for … just about EVERYONE.
The problem is popular assets often get bid up well past their fundamental value … as speculators jump in hoping to ride the upward trend for awhile …
… and hoping to be fast enough to get out before the trend turns.
Of course, hope isn't a very good investing strategy.
Lesson 2: Don't ignore problems just to keep hope alive
Notice the quote about investors continuing to shrug off bad news … ignoring the obviously developing problems at Facebook.
So when Zuckerberg comes out right before the bad news … even as Facebook's stock was heading to a record HIGH … and says the problems aren't affecting the top line …
… investors apparently chose to believe him, … and not heed the clues in the news that clearly showed Facebook was headed for stormy seas.
Now, investors are suing Facebook and Zuckerberg for misleading them.
But investors should also look at the big picture, and consider the motives of these who claim as is well.
Remember this classic assurance from the world's foremost banker?
"Importantly, we see no serious broader spillover to banks or thrift institutions from the problems in the subprime market."
– Federal Reserve Chairman Ben Bernanke on May 17, 2007
Just a year later the financial system all but imploded.  But the danger signs were there …
Peter Schiff and Robert Kiyosaki were warning people. Most didn't listen.
We didn't. But you can be SURE we listen today.
Lesson 3: Momentum is a condiment … not a meal
With real estate, sustainable profit is all about the income.
Sure, it's great when things get hot and people want to pay MORE for the SAME income.  But at some point, the numbers don't make sense.
You can bad fundamentals and invest primarily because "it's going up." But when momentum fades, prices snap back to fundamentals.
If you're on the wrong end of it, it's painful.
Of course, if you see it coming, you can cash out via refinance or sale, and store up some dry powder for the soon-to-be-coming sale.
Lesson 4: Trends and indexes are interesting, but the deal's what's real
We have a big, diverse audience … so we talk about big picture stuff. It's important to see the big picture.
After all, every asset you own is floating in a big sloshing economic sea.
If you're not aware of weather patterns and watching the horizon, you might not see storm clouds and rough waters forming.
But investors make money in EVERY kind of economic environment, so it's not the conditions which dictate YOUR success or failure.
It's your attention to being sure each individual deal YOU do makes sense.
That means the right market, product type, neighborhood, financing structure, and management team.
Keep the deal real … and have plans for what you'd do in a variety of economic situations …
… so when conditions change you're not caught unaware and unprepared.
"The time to repair the roof is when the sun is shining."
– John F. Kennedy
Lesson 5: Train wrecks in stocks can be tee-up for real estate
This is our favorite.
It's not that we take joy when the stock market reveals its true character … but we know it's a wake-up-and-smell-the-coffee moment for many Main Street investors.
As our friends Chris Martenson and Adam Taggart recently pointed out …
… if you take the FAANG stocks out of the stock indexes, the highly-touted stock index returns would have been NEGATIVE.
It's hard to diversify when you you're exposed to the hot stocks everyone's piled into … directly or indirectly.
So as Main Street investors come to suspect the disproportionate influence just a few arguably overbought stocks have on their TOTAL net worth and retirement dreams …
… history says people's hearts turn home to an investment type they instinctively understand and trust. Real estate.
So for those raising money from private investors to go do more and bigger real estate deals, a stock market scare can make it easier for your prospects to appreciate what you're offering them.
Lesson 6: Do the math and the math will tell you what to do
Very few paper asset investors we've ever met actually do the math.
They either buy index funds based on trends and history, and don't realize most are exposed to the same small group of hot stock everyone owns …
… or they buy stocks based on a hot tip, a gut feeling, or a recommendation from someone they think is smarter than they are.
But real estate math is SO simple to understand and explain.
And when you can quickly show a Main Street paper investor how a 15-20% annualized long-term return on investment real estate is quite realistic … with very moderate risk …
… real estate is the CLEAR winner.
Even a modest 3% per year price appreciation on 20% down payment (5:1 leverage) is 15% average annual growth rate.
Add to that another 2% or so a year in amortization … paying down the loan using the rental income … you're up to about 17% annualized equity growth.
Toss in another modest 3-5% cash-on-cash and some tax benefits and you're pushing 20% annualized total return pretty fast.
And that's just bread-and-butter buy-and-hold rental property.
There are all kinds of specialty niches and value-add plays which allow active investors to goose returns …
… or for a syndicator to put a lot of meat on the bone for their passive investors … and still take a piece for doing the work.
Lesson 7: Monitor your portfolio for weak links and over-exposure
Lots of paper investors who didn't even know they were exposed to Facebook are finding out the hard way …
… just like when we didn't realize our whole investing and business model depended on healthy credit markets.
So be aware …
When you're overly exposed to a critical factor like interest rates, credit markets, a tax law, a specific industry or employer, or even a currency or financial system …
… you run the risk that a single unexpected event can take a BIG bite out of your assets.
And while you might not be able to fix everything right away, the sooner you're aware of the risks, the sooner you can start preparing to mitigate them.
Until next time … good investing!
---
More From The Real Estate Guys™…
The Real Estate Guys™ radio show and podcast provides real estate investing news, education, training, and resources to help real estate investors succeed.
Great Lakes Capital Solutions 
Great Lakes Capital Solutions is bringing investors affordable turnkey rental properties with above-average cash flow from day one! 
Great Lakes Capital Solutions has carved out a niche in the greater Cleveland Metro Area and is fully rehabbing, tenanting, and managing their clients' investments for success.
Everything they do is in-house … nothing is outsourced!  All construction including licensed activities, maintenance, and property management is all under their control.
Plus, each property undergoes an annual standardized maintenance and inspection program which focuses on both the structural and mechanical aspects of the property.  This program prevents major issues and proactively keeps the property in top rental shape.
Having everything in-house allows for top-notch work and proper maintenance for the longevity of the property, as well as, lower maintenance costs and better cash flow.  
Like us, they believe it's crucial to choose markets with solid fundamentals, and a strong "boots on the ground" team to ensure your investments generate the results you're looking for.
They work hard to match investors with the right properties.  Great Lakes Capital Solutions Team seeks to understand each investors goals and priorities (not a one-size fits all operation) and then facilitate the purchase process including funding options, and managing each property for success.
Contact Great Lakes Capital Solutions today and discover how YOU can have instant cash flow from this diamond in the rust belt! Simply fill out the confidential form below!

Reviews
Here's what your fellow listeners are saying …
"Great team to work with." - Paul H.
"As a native Clevelander, the content and market analysis was spot on. It forced me to reconsider my strategy and expand my investment options." - John G. 
"Great group. Knowledgable. Great opportunity area." - Jake C.
"Bryce is an awesome motivator and speaker!" - Bill and Karen J.
We're back again to tackle the questions we missed in our last Ask The Guys episode. We love these episodes and the opportunity we get to talk through some of YOUR real-world investing opportunities and challenges.
We hear from listeners dealing with tenant damage and security deposits, 1031 tax-deferred exchanges, nontraditional lending ideas and TONS more.
First, the ground rules.
We talk about ideas and information. When you're dealing with real money in the real world, you want to consult a professional. We don't offer legal, investment, or tax advice.
In this episode of The Real Estate Guys™ show you'll hear from:
Your problem-solving host, 

Robert Helms

His trouble-making co-host, 

Russell Gray
---
Listen
---
Subscribe
Broadcasting since 1997 with over 300 episodes on iTunes!
---
Review
When you give us a positive review on iTunes you help us continue to bring you high caliber guests and attract new listeners. It's easy and takes just a minute! (Don't know how? Follow these instructions).
Thanks!
---
Question: How soon can I move in after a cash offer, and how low can I go under the asking price?
Joseph in Tacoma, Washington, asked this question. The important concept to understand here is price versus terms.
Whether or not you offer cash or take out a loan, the outcome is essentially the same for the seller. What cash offers is a quicker payout with certainty.
But, this isn't attractive to every seller. In some cases, a quick closing isn't what a buyer wants at all, so the promise of quick cash won't be an incentive.
When you're negotiating with cash, make sure what you're offering lines up with the seller's priorities. A cash offer doesn't automatically mean a 20 percent discount.
Question: I rehabbed a rental property in Detroit, and now I'm ready to sell. My tenant wants to purchase the property, but she has limited cash on hand. How can I find a lender to do the deal?
Wilbert in South Field, Michigan, brings us this question. He wants to sell the home for $38,000, but the appraisal came back at $20,000. That price gap, as well as the location has made it difficult to find a traditional lender.
The first problem is that many banks won't do a loan for less than $50,000. If the lender is going to go to all the trouble to do the paperwork for a percentage of the loan amount, then the loan amount needs to be enough to get their attention.
Here are a couple alternatives for Wilbert to consider:
Find a private lender.

This might mean a higher interest rate for the buyer. But, that higher interest rate will be more likely to attract a lender.

Be the private lender.

Rather than finding an outside investor, work a deal with the tenant to have them pay the loan to you instead. If they pay off the mortgage, you've still had that steady stream of income. If not, you'll get the property back to rent or sell to someone else.

Find a different buyer.

If finding a private lender isn't possible, consider finding a different buyer who is able to get financing or purchase the home for the price you want to sell.
Question: When a tenant in our out-of-state rental moved out, they caused a lot of damage. Why don't tenants take care of their rentals better, and why are they surprised when they don't get their deposit back?
Renters view their home differently than an owner. How else do you explain that it feels like no renter owns a vacuum cleaner?
Damage to property is part of doing business as a landlord. But, Lauren in Charleston, South Carolina, did a lot of things right. They documented all the damage with photos before the tenant moved out, had a third-party realtor do a final walkthrough with the tenant, and got estimates from contractors to repair the damage.
Here are a few other things you can do to deal with damage:
A picture is worth a thousand words.

Take photos of the property BEFORE the new tenant moves in and get their initials on the photos. Then, when they're ready to move out, you can use those photos to justify the cost of any damage.

Open up a pet policy.

Many landlords are hesitant to allow pets in a rental. But, with a hefty pet deposit and even a little higher rent, you can come out on top.

Get a read on your renters.

As you screen applicants, be perceptive. We've also known people who will meet with potential renters at their current residence to see how they treat their current space. This may not be possible for everyone, but get creative and thoughtful about how you screen new renters.
At the end of the day, renters are more likely to treat a rental home with less care than you do. Damage and repairs are a cost of doing business, so make sure you build that into your budget.
Question: I want to sell my rental home in California, and I'm interested in the 1031 tax-deferred exchange to buy a new property in Texas. I'm confused by the IRS form and want to know if this will eliminate my taxes in California?
Cindy in Fort Worth, Texas, is definitely an A student!
First of all, we want to be clear that with this kind of complicated tax question, you need expert opinion and advice. A 1031 tax exchange intermediary will be well worth the cost and can answer all your questions.
The intent of the 1031 tax-deferred exchange is that if you sell a property and then purchase another property, you can defer the tax. As you buy and sell properties, you can continue to defer the tax, but there isn't a way to eliminate the tax completely.
Finally, try not to let the tax tail wag the investment dog.
Real estate offers many great tax benefits, which is one of the reasons we love it! But, when you're dealing with real money and the IRS, you need a team of experts to guide you.
Life is short, and you don't want to spend your valuable time reading an IRS form.
Question: How can I learn more and get coaching on real estate syndication?
Addie in Seattle, Washington, brings us a question that is near and dear to our hearts!
We recommend our Secrets of Successful Syndication seminar as your first step. Whether you want to be a syndicator and learn how to leverage money with a group of investors or invest passively in real estate, this is an event you'll learn a lot from.
In this seminar, we're teaching the strategies that have been a part of our investments for years.
We do have a coaching program, but you can only learn about it at the seminar during an OPTIONAL session after the two days are done.
If you want to register for the event and see if syndication is right for you, we'd love to have you!
Question: My wife and I have a real estate investment company with 23 doors under rent. We've found traditional lenders to be slow and cumbersome and want to simplify our lending process. How can we do this?
John and Karen in Troy, Ohio, are having trouble scaling their business because of lenders. They write that they'd be willing to pay a higher interest rate to make the process easier and more streamlined.
For traditional banks, the process is often necessarily slow. They need to do due diligence to make sure the investment is a good one.
Private capital is easier and faster, but it comes at a higher price. This can be done through syndication or networking to find interested investors. Make sure you're well advised and working with big deals, and you're well on your way.
We'd also suggest that with the rollback of some of the Dodd-Frank provisions, some of the restrictions on community lending have eased. If you haven't checked in with your community lender recently, it's worth getting to know them. They'll get to know you and your entire portfolio of properties and could be a valuable resource.
Question: I wasn't able to attend your events for the Future of Money and Wealth in Florida. But I'd sure love to get access to that information. How do I do that?
A listener in Hawaii wants to learn from the incredibly faculty we brought in to talk about how to keep up with the changing times in the economy.
This was a one-off event, and it was an incredible gathering of some of the best minds in a variety of subjects all focused on how to protect your wealth.
We recorded the event with a professional video crew and now have 20 different panel discussions and presentations available to watch.
You can visit the Future of Money and Wealth website to learn more or send us an email to future [at] realestateguysradio [dot] com. We'll get you all the details on how to access these videos.
Question: My schedule seems to be always booked up by the time I hear about the Belize discover trips. Do you know the future trip dates for later in the year?
Tim in Silverton, Oregon, like many of us, has a busy schedule and needs to plan ahead!
To find out events as soon as possible and to get them on your calendar, get on our advanced notice list. Head to the events tab on our website. If you find an event there, and the date doesn't work out, get on the advanced notice list and you'll get an email letting you know about future dates.
Our next Belize discovery trip will be August 24-27, and registration is open now! We hope to see you there.
Question: What is the definition of a performing asset?
Matthew in Nacomin, Florida, asks us the shortest question in our inbox!
Simply put, a performing asset is something that puts money in your pocket. The more cash flow, the more equity. If you have something on your balance sheet that doesn't put money in your pocket, it's not a performing asset.
When you consider an asset you can go for a fat cow, a performing asset that will come at a premium but continue to deliver, or a skinny cow, a non-performing asset that needs some work to get it performing again.
---
More From The Real Estate Guys™…
The Real Estate Guys™ radio show and podcast provides real estate investing news, education, training and resources to help real estate investors succeed.
At the beginning of a new year, we invite you to take a look at where you've been, where you're at now, and where you're going.
Whether you've never bought a property or you have a full portfolio, NOW is the time to reflect and make sure you're on the right path with your goals and your business.
After all, "If you don't change anything, nothing changes."
In this show, we'll walk you through how to apply success strategist Brian Tracy's concept of zero-based thinking to the real estate business, starting with two important questions:
Knowing what you know now, would you make the decisions of the past year again?

Why or why not?
Perhaps you just need to do some fine-tuning … or perhaps you need a major course correction! Either way, we want to help YOU make better decisions going forward.
In this episode of The Real Estate Guys™ show you'll hear from:
Your host, team player 

Robert Helms

His doesn't-always-play-well-with-others co-host, 

Russell Gray
---
Listen
---
Subscribe
Broadcasting since 1997 with over 300 episodes on iTunes!
---
Review
When you give us a positive review on iTunes you help us continue to bring you high caliber guests and attract new listeners. It's easy and takes just a minute! (Don't know how? Follow these instructions).
Thanks!
---
Evaluate yourself … and your team
Your evaluation should start with yourself. Begin the process by applying the question, "Knowing what I know now, would I make that decision again?" to the properties in your portfolio.
Then, ask yourself why you would or would not make that decision again. You can divide your answer into three categories … the property, the people involved, and the marketplace.
Answering this question about your decisions will help you avoid making the same mistakes going forward and make more targeted decisions.
After your self-evaluation, look at your team.
Every real estate investor has a team. As an investor, you're a borrower, a buyer, a client, and a customer … and on the other side of these relationships sit your team members.
As you evaluate your team, start by asking some essential questions:
Do I have everyone I need to run my business?

Where is each person on a scale of 1 to 10? Why?

How could I change or augment this relationship to get this team member up to a 9 or 10?

Ultimately, ask yourself, can I salvage this relationship or do I need to start over?
You can't always change the people on your team, but you can change your relationship with them. So, figure out what you can do to get to where you want … or whether you need to replace a low performer entirely.
Also ask yourself, "What makes a good team member for ME?" Figure out why your high performers are 8s, 9s, and 10s, then look to them to coach other members of your team and offer referrals.
You want the people on your team to be better, smarter, harder-working, and more committed than most people out there … even if it means they're better than you.
Your TEAM has helped you get to where you are … so build them up. Serve your team members, and put them in a position to win, so YOU can win too.
And, if you're looking for more feedback on yourself, ask your team to evaluate how YOU can become a better client. This will strengthen the relationship on both ends.
Review and fine-tune your financial situation
As an investor, you should have a basic idea of where you're at and where you want to go … in other words, your personal investment philosophy.
If you haven't yet fleshed out your personal investment philosophy, we highly encourage you to take that step before digging deeper.
Got your investment philosophy written out, revised, and ready to go? Now is a GREAT time of year to take a look at your financial situation … and evaluate where you can minimize spending.
There are three major expenses that can be leveraged against your equity to free up some investable money:
Interest

Insurance

Taxes
Guess what all three have in common? They're an expense everyone pays for, but no one wants to.
You could brown-bag it every day to save money … OR you could work on minimizing the costs you really don't want to be spending money on in the first place.
Your responsibility as an investor is to manage debt, equity, and cash flow. It's key that you have a strategy to manage your money so you can accelerate equity growth.
Your first step in making a financial change is to seek out experts on your team who can help you get to where you want to go. Your second step is to ask yourself what's missing in your own portfolio of knowledge … and then seek out education and training to address gaps.
Below are tools for evaluating each of these three major areas of expense.
Interest
The basic question you want to ask when it comes to interest is, "Are there places I can change my loan so it makes more sense?"
As with any financial decision, step carefully and rely upon knowledgeable team members.
Look at the big picture to see where you might make changes. You want to manage your mortgage for maximum net worth.
Check to see whether your lender will bundle properties to free up your borrowing power. Look at your current interest rates and loan terms.
Consider refinancing, but realize that refinancing means kicking a big can down the road. So, consider the long run, and not just your monthly cash flow.
Insurance
For each insurance policy you hold, evaluate the policy itself as well as the carrier.
Make sure your policies will actually pay the risks you're exposed to.
We recommend meeting with your insurance company to evaluate the company and your policy and find ways to optimize your premium.
There's a steep learning curve here, so make sure you have a knowledgeable team member by your side or available for questions.
Taxes
No one wants to pay taxes. Ideally, we would all pay as little as legally possible.
To do so, you need to know the tax law and, most importantly, have a good tax team … your financial advisor and your accountant.
We recommend meeting with your tax advisor to reassess cost segregation, property tax mitigation, your depreciation schedules, cost acceleration, expensing business costs, and structuring your business.
Real estate is one of the best assets when it comes to tax benefits, so invest some time to educate yourself.
And be proactive … come to your CPA with ideas and questions. Ask, "How can I do this?" instead of "Is this possible?"
Assess how you spend your time
Time is also an asset … perhaps your most valuable one.
By choice, we spend less time on real estate investing now because our priorities have changed. That doesn't mean our profits have suffered, however.
Look at your calendar, relationships, health, and satisfaction level and ask yourself, "Do I own this business, or does it own me?"
To make a change, start by keeping a detailed calendar of how you spend your time.
Look at easily delegated tasks first and find ways to offload them.
Then look at the critical tasks on your list and figure out what the key performance indicators are for each task. Set up processes so you can delegate these tasks as well.
Refashion yourself … from a one-band man, to a well-oiled team.
We encourage you to find clarity about the things that absolutely require your time and effort, and the things that can be delegated and even done better by others.
The shift from self-employed to team manager requires a lot of fortitude, devotion, and skill, but it's absolutely worth it.
Ultimately, your business should be fashioned in a way that it could be a model for 1,000 more just like it … a smooth-functioning machine.
Ask yourself, "If I didn't own this business, would I buy it?" Because you are buying it with your blood, sweat, and tears on a daily basis.
Check your mission, vision, and values
You don't want to spend your whole life trying to get from Point A to Point B if Point B isn't really where you want to be.
Don't get so caught up in the doing that you forget your destination.
All your strength as a real estate investor will come from your mission, vision, and values … so make sure you sit down and really fine-tune those three core beliefs.
Interested in having us coach you through the process of finding your mission, vision, and values? Check our Create Your Future Goals Retreat and get on the advanced waiting list now.
At the beginning of a new year, take stock. Congratulate yourself for what you've achieved … and get excited about where real estate can take you. There really are no limits!
---
More From The Real Estate Guys™…
The Real Estate Guys™ radio show and podcast provides real estate investing news, education, training and resources to help real estate investors succeed.
Some think of real estate as a long game … and it is. But does that mean you should devote your energy to a tricky investment for years?
It can be a smart choice to pick investments that will give you the life you want WHILE you're managing your investment … not just after the fact.
There's a cost for any investment … the cost of learning how to manage your investment. The question is whether you want your learning curve to be steep or gently sloping.
In this episode of The Real Estate Guys™ show, we chat with return guest John Larson about what criteria investors should look at to reduce trouble and toil. We'll also chat about Dallas … why it's a great market for peace of mind investments, and whether it's too late to buy there.
Listen in! You'll hear from:
Your dazzled-by-Dallas host, 

Robert Helms

His dallying co-host, 

Russell Gray

Eight-decade investor

Bob Helms

Turnkey real estate provider

John Larson
---
Listen
---
Subscribe
Broadcasting since 1997 with over 300 episodes on iTunes!
---
Review
When you give us a positive review on iTunes you help us continue to bring you high caliber guests and attract new listeners. It's easy and takes just a minute! (Don't know how? Follow these instructions).
Thanks!
---
Is it too late to invest in Dallas?
Dallas is a shining star. Job markets have demonstrated incredible growth. Expense ratios are down because of rising rents, and the potential for appreciation is going up.
The city is also attractive to both international and local investors. When people who actually live in a market want to work with investors, you know it's a hot market.
Dallas has been on our shortlist of great investments for a while, but with its recent growth, some investors are asking themselves whether it's too late to invest in the city.
John Larson is a managing partner at American Real Estate Investments (AREI). These days he spends a lot of time in Dallas, one of AREI's top markets.
We asked him whether it was too late for investors to get in on this Texas hot spot.
John told us, "The window is closing, but there's still opportunity." John thinks Dallas is still an affordable market … for now.
What happens if investors don't get in now? It really might be too late, John says. It's not that depreciation will continue, but that the rent numbers won't work because of the discrepancy between the cost and the rate.
The A-class strategy
In John's view, buyers should prioritize good neighborhoods, solid properties, and responsible demographics. The challenge with dying markets is that there are many additional expenses and responsibilities … filling frequent vacancies, doing frequent upkeep, and evicting tenants and finding new ones.
In the same vein, rental properties simply won't perform if there isn't anyone to move in. Although properties in better neighborhoods may cost more, vacancies will be far lower. And in general, Dallas is far and away less expensive than most other major U.S. cities.
Your goal shouldn't be to invest the absolute least amount of dollars possible, but to get the best return. John's trick for finding worthwhile properties is to look for an after-repair value of $300,000 or more.
Investors benefit from higher rents for higher value properties because they will not only get positive cash flow, but they won't be likely to get tenants who will have to be evicted or who run out without paying rent.
Because of economy of scale and efficiency, businesses like AREI can provide deals that would be hard to find elsewhere in a popular market … off-market deals that can be offered at reasonable prices.
We asked John what an ideal investment looks like. John specializes in single-family rentals and sees a lot of potential with these properties. He told us he'd zoom in on three things:
Start with the market

. John wants to see a growing, diverse economy that doesn't rely on one industry for jobs.

Look at the median home price.

The national median home price is about $250,000. The ideal market should have home prices in line or below the national average … otherwise, investors won't find affordable properties.

Look at rental rates.

Investors should look for strong rental prices and high demand. Tenants paying the median rent should be solidly middle class.
Investments that fit these criteria are low-risk because they provide a good cost-to-return ratio and offer stable, predictable returns. Go lower, and you'll never get a passive investment because there is too much upkeep and unpredictability.
Investors from high-cost markets like California looking for a place to park their money are flocking to Dallas because it offers both good cash flow and the potential for continued appreciation.
Designing your personal investment philosophy
As the Real Estate Guys™, our investment philosophy has changed a lot over the years. In the beginning, we were drawn toward fantastically priced properties in lower class neighborhoods.
We had to get our heads around the fact that crap happens in poor properties in bad neighborhoods … even with overwhelmingly fabulous managers.
On paper, great properties in nice neighborhoods don't sizzle as much in terms of returns, but they make life much more enjoyable and perform more consistently.
Want a relaxing retirement? Don't get headache properties. We've learned it really is true that you get what you pay for.
The properties you invest in should be properties you're comfortable holding forever … properties you'd be comfortable having your children manage.
Many new investors start out looking at lower-priced, lower-class properties, and then move to the A- and B-class properties like we did.
We think perhaps investors should turn that paradigm around and start with the low-hassle, low-risk properties, then work their way to the harder-to-manage lots.
Choosing a successful market
John strategically picked the Dallas market to invest in. So, we asked him what other markets he's doing business in, and why.
John started out in Kansas City and St. Louis with AREI, and he says that area is a solid place to make an investment, especially in B-class properties. Because property taxes are lower, investors may see a higher rate of return as well … although the area is not experiencing the same exponential growth as Dallas.
John's goal is to stay out of C-class properties, although investors who already have a few properties in their portfolio may want to consider investing in different types of properties to get nice blended returns.
Dallas will eventually top out and get too expensive. John thinks when that happens, investors will see secondary markets start to explode … which is why he is always on the lookout for the next best place to invest.
Get educated
We loved having John on the show because Dallas is absolutely on our short list of great places to park your money.  
With solid A- and B-class neighborhoods, high-caliber tenants, increasing demand, and a diverse job market, we're not the only ones interested in Dallas. Now is the time to get in, while you can.
But investors new to Dallas need more than a good property … they need boots on the ground. A solid market plus a solid team is a killer combination.
Interested in seeing how John and his team acquire and rehab properties? Check out AREI 101, an education series by AREI chock-full of helpful information. And listen in to the show to get access to a special report John's compiled just for our listeners.
Whether Dallas is the market for you or not, we hope we got you thinking about the difference between a property with the best possible cash flow on paper, and a property with more modest returns and significantly less headache.
Want to see Dallas for yourself? Get on the advance notice list for our Dallas field trips here so you can be the first to know about upcoming trips with The Real Estate Guys™.
Like we always say, effective action requires education.
---
More From The Real Estate Guys™…
The Real Estate Guys™ radio show and podcast provides real estate investing news, education, training and resources to help real estate investors succeed.