In this desert paradise … demand for rentals is heating up!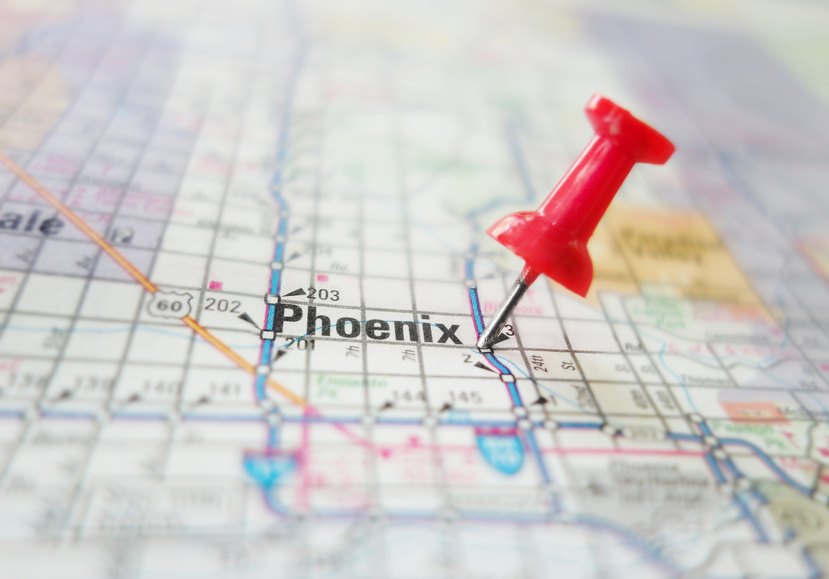 In the heart of the Sonoran Desert sits the "Valley of the Sun" … And this valley is golden for so many reasons.
Phoenix consistently ranks as one of the most affordable areas of the United States … So naturally rents continually outpace national growth.
The 2017 tax law changes had far-reaching impacts for Phoenix and the other Sun Belt states. People living in high-tax states on the East and West Coasts used to mitigate tax costs by deducting state and local taxes from their federal income tax. With that option removed, those same people are moving to low-tax jurisdictions like Phoenix instead.
The resulting steady population growth has made Phoenix one of the most popular markets for multifamily investments.
Demand for rentals is strong and supply is low … So there's nowhere to go but up!
And since the '08 market crash, Phoenix demand and pricing has been doing just that … Steadily going up and up.
Industrial space in the metro area fills up fast, rents are rising in the office sector, vacancy numbers are healthy, and the retail market is BOOMING.
In recent years, many major retailers like Costco, Lowe's, Sprouts, TJ Maxx, and Nordstrom Rack built new stores in the metro area, sparking employment gains that exceeded the national rate. Major industries in the area include finance, biomedical, and software development.
The western part of the valley is a popular location for warehouse and distribution space. Major distribution centers for Dick's Sporting Goods, SubZero, and REI, Inc. operate from the region.
The surge in population since 2017 has jumpstarted the revitalization of downtown Phoenix, with revamped buildings housing expansions of University of Arizona and Arizona State University.
When it comes to recreation and entertainment, Phoenix has something for everyone … Professional sports teams, national parks, and all-around wonderful weather.
Explore the resources below to discover what opportunities await in this one-of-a-kind desert paradise …
Radio Shows
Reports & Articles
Market Field Trips & Property Tours
Boots-on-the-Ground Teams