CPA Tom Wheelwright joins us with important updates on current and proposed changes to U.S. tax law as part of the war against COVID-19.
We also discuss the details and potential repercussions of proposals being floated in a controversial election year.
So tune in as we talk tax changes real estate investors need to know about with CPA Tom Wheelwright.
---
More From The Real Estate Guys™…
The Real Estate Guys™ radio show and podcast provides real estate investing news, education, training, and resources to help real estate investors succeed.
---
Love the show?  Tell the world!  When you promote the show, you help us attract more great guests for 

your

 listening pleasure!
It sounds BAD… but it can be VERY good …
As we write, silver is soaring … from $18 to $23 (a 27% gain) in just a few days.
Equity happens … in metals too!
We've been talking about precious metals for years. Watching metals is one of the important lessons from the 2008 crisis.
What do rising silver prices mean to real estate investors?
First, silver and gold are important financial system gauges … providing valuable clues about the future of money and wealth.
Precious metals are considered attractive alternatives to dollars in the bank … and to equity in real estate as vehicles to store wealth.
Precious metals tend to combine the best features of both cash and real estate equity. There's a LOT more to say on this, but we'll save it for another day.
For now, remember real estate equity is illiquid … exposed to creditors and predators … and hard to protect in a foreclosure.
Meanwhile, dollars have a long history of losing value. It's a big reason why equity happens and leveraged real estate is a great investment.
Also, dollars stored in a bank are subject to nasty things called counterparty risk and bail-ins … which few depositors are aware of. It's a reward-free risk.
Of course, converting real estate equity and dollars into precious metals mitigates many of these risks. And done right, this strategy can significantly outgrow inflation and help you build resilient wealth.
This is a hot topic right now, so we're preparing a tutorial on it. To be notified when it's ready, email [email protected].
Meanwhile, back to the clues in the news and soaring silver prices …
Gold and silver are considered "monetary" metals. They're money.
Many people confuse "money" with "currency" because they used to be one and the same.
But money and currency are divorced now. Strategies which worked when they were married don't work so well today.
The lesson is … when fundamental parts of the financial system change, strategies, and tactics should be updated.
Right now, rising silver prices could be foreshadowing a fundamental shift we've been watching for.
Gold's already there, which makes silver's move noteworthy because …
Gold and silver are similar … but different.
It's kind of like the penthouse and the warehouse.
While gold gets to prance around at the "monetary metal" ball … hobnobbing with central banks and uber-rich investors …
… silver is often relegated to working-class status as an "industrial metal".
This is because silver is cheaper than gold and is an essential component in many products, including solar panels and cell phones.
So while gold finds its way into fancy jewelry and safe deposit boxes … silver ends up conducting electrical current before being buried in a landfill.
But sometimes Cinderella silver gets invited to the monetary ball. And it looks like it just happened.
It's a safe bet industry is suppressed. Lock-downs do that. So the big spike in silver probably isn't due to industrial demand.
Of course, we're not precious metals experts, but we know several.
One of our favorite commentators monitors an esoteric metric which helps distinguish paper trading from physical demand. It's an important distinction we'll delve into shortly.
In a recent article, Keith Weiner writes …
"… the [silver] buying which drove the price up so much was … buying of physical metal."
What does this mean and why does it matter?
Seems to us if physical demand is up, and it's not from industrial demand, then it may be silver is now on the MONETARY metal bandwagon.
That is, people and institutions could be buying silver to stack in their safes.
Perhaps a clue that dollar holders are losing faith in the dollar. And there are several trillion reasons why this would be.
Of course, gold's surge supports this. Gold is quickly approaching the all-time high last reached in 2011.
As we noted then, central banks bought physical gold in record amounts in 2019. As the ultimate currency insiders, maybe they knew something?
In any case, it seems today more people are trading in dollars for gold.
If true, you'd expect dollar weakness … and along comes this Reuters headline …
Battered U.S. dollar 'hanging by a thread' as coronavirus cases grow
Here's the concern … something we've watched for a while …
The primary reason the Federal Reserve can create unlimited dollars without disaster (think Zimbabwe or Venezuela) is the U.S. dollar reigns as the world's reserve currency.
This "exorbitant privilege" creates huge demand for dollars all over the world.
So although those newbie dollars might be Made in the USA (who says we don't make anything?) …
… but they're funneled around the globe through federal spending on military, foreign aid, international loans, and a host of the things.
Even those stimulus dollars deposited directly into citizens' checkbooks find their way to China … as consumers buy Chinese stuff from Wal-Mart and Amazon. U.S. trade deficits funnel dollars overseas.
This means Americans don't feel the full devaluation of their dollars … the rest of the world soaks up much of the excess.
But consider this …
If sending dollars overseas suppresses domestic inflation, what happens if (when) those excess dollars come back?
Ironically, as chronicled in our Real Asset Investing Report … China is leading the charge to de-dollarize the world. Russia's on board too.
Rising gold prices … and now soaring silver prices combined with physical demand … could be indicators of a growing migration out of dollars.
This is a big deal when set against the backdrop of unprecedented Fed printing … and public officials' denials. Pay no attention to that man behind the curtain!
In 2008, we were told the sub-prime problem was contained … how'd that work out?
'We want a stable dollar,' says U.S. Treasury Secretary Mnuchin: 'It is the reserve currency of the world and we're going to protect that'

– MarketWatch, 7/23/20
Here's the problem …
The way we understand it, to save a struggling financial system, the Fed MUST create MANY TRILLIONS of fresh dollars … more than ever.
Those new dollars buy bonds to suppress interest rates … another topic we've addressed before.
Of course, as long as enough people trust and accept all these brand-new dollars, it's business as usual.
BUT if dollar-holders revolt, then a lot of SHIFT HAPPENS …
Interest rates could rise. When lenders think they'll get paid back with highly depreciated dollars, they'll demand compensation.
Are you prepared for the possibility of spiking interest rates?
Credit markets could implode. Think 2008 on steroids. Rising rates are kryptonite to the mighty-but-leveraged balance sheets of nearly every financial player.
Are you prepared for a world without cheap and abundant credit?
Commodity and energy prices could rise faster from inflation than they drop from depreciation based on depressed demand.
Are you prepared for tenants to have more of their income consumed by food and energy?
We're not saying all of this will happen … maybe none of it will. But there are rational reasons to think it could.
As we often say …
"Better to be prepared and not have a crisis, than to have a crisis and not be prepared."
Except this time, a crisis isn't a "maybe". It's here … moving methodically through a progression of crises aimed at a currency crisis.
Ironically, the Fed's attempts to stop it could cause it. Peter Schiff has been warning of this for years. Now we're here.
Of course, we certainly don't have all the answers. But we're paying attention and working hard to stay ahead of it.
And it's not all bad.
In fact, there should be a lot of opportunity. We're sad for those who get blind-sided but excited for those of us who are aware and prepared.
Quality properties will likely be available at great bargains … IF you're in a position to purchase them.
Many affluent folks could be looking for syndicators to help them move money out of Wall Street onto Main Street.
The landscape for syndication just got better.
NOW is the time to prepare for these possibilities. But it may require thinking outside the box you've been in for the last decade.
The world is changing in BIG ways … and very fast. Your investing strategy and tactics probably need to change too.
So stay tuned … and we'll keep the ideas and insights coming.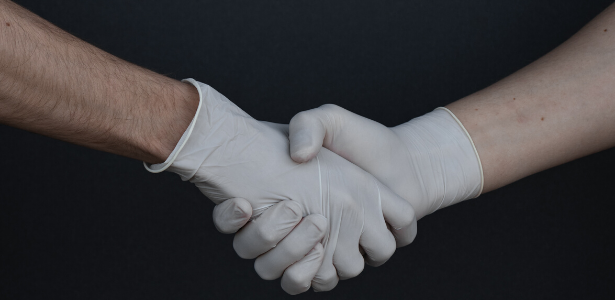 We're chatting with Ken McElroy … Robert Kiyosaki's very own real estate guy … for a reality check of investing heading into a potential crisis unfolding before our eyes. 
The world is changing … and when it changes, your investment strategy should too. 
We're all preparing for the new realities of real estate … and we've got ideas to share with YOU. 
In this episode of The Real Estate Guys™ show, hear from:
Your unreal host,

Robert Helms

His unprepared co-host,

Russell Gray
Robert Kiyosaki's Rich Dad Advisor for Real Estate, Ken McElroy
---
Listen
---
Subscribe
Broadcasting since 1997 with over 300 episodes on iTunes!
---
Review
When you give us a positive review on iTunes you help us continue to bring you high caliber guests and attract new listeners. It's easy and takes just a minute! (Don't know how? Follow these instructions).
Thanks!
---
Marching toward a new normal
So much is changing in the world, and that permeates into real estate. 
What is the new normal going to look like? And how can YOU prepare for what's coming next?
We're chatting with our good friend, Ken McElroy. He's the Rich Dad advisor for real estate. 
When Kenny has something to say, we have ears to listen … because we've seen over the years that he has been right A LOT more than he has been wrong. 
Ken brings a couple of special talents and perspectives to the party … so to speak. 
One is his tactical experience. He has been in the game for a long time. He has ridden a lot of up and down market cycles, and he is a really down-to-earth, practical guy who can explain things in plain English. 
Kenny is a hands-on guy who runs a team of hands-on people … and he brings with him the big picture insight of his relationship with Robert Kiyosaki. 
Too many people in real estate get dogmatically focused on just real estate … THEIR market or THEIR niche. 
While you do want to know about the markets that you're in, you also need to get your head out of the weeds and look up at the horizon. 
Ken's core investing philosophy comes from being a property manager over the years, specializing in B class apartments. 
When he takes these properties on, they're not in great financial shape … and sometimes not great physical shape either. They need some work to help increase rents and property value. 
Over the years, Kenny's taught us a bunch of clever ways to increase your net operating income. 
Now, with the normal status quo of things on the fritz in so many ways when it comes to being a landlord … we thought it was definitely time to pick Ken's brain. 
The effects of COVID-19
If you've been listening to us for a while, you probably know a bit of Ken's background … property management and ownership of thousands of apartment units. 
There's certainly a lot of concern over tenants losing their jobs, not being able to pay rent, and eviction moratoriums. 
"The truth is, this is part of management," Ken says. "Management is really easy when tenants are coming in and rents are going up, but when hard times hit is when your true skill and technique gets exposed."
Right now, Ken says his company has about 8,000 tenants … so when COVID-19 shutdowns happened in March, it hit them pretty hard. 
No one wants to experience a downturn … but it's part of the game. When downturns happen, you hope that you planned accordingly in the good times to be able to withstand. 
Ken says that about 80% off his tenants were able to continue to make payments. 
Then, about 15% of tenants anticipated having issues paying rent, communicated those issues and were put onto a promise to pay (PTP) program as a way of working with property management. 
The remaining 5% or so were people who didn't communicate and assumed with what they were hearing from the news that they just didn't have to pay. 
"We are really trying to work with people. The last thing we want to do is boot anybody out and ruin their credit. The people that are working with us and communicating we know are good people, and so we are doing all we can," Ken says. 
Moving from renters to property owners, about 5 million people are having trouble with their mortgages. 
Ken says we haven't even begun to see the potential effects of the virus on this sector … because people with homes are going to fight to stay in them for as long as they can. 
Depending on how long all of this drags on, it could be quite some time before we can visualize the real impact. 
Strategies for the future
Back in 2008 or 2009, we spoke with Ken about how he was strategically trying to pick markets that were B class and geographically near jobs that couldn't be moved. 
Has his strategic plan changed for when we come out of this height of the pandemic bubble and start to look for opportunities?
"I haven't seen any statistics yet for 2020, but the patterns of population migration have been very interesting to watch over the last several years. That will definitely play a part," Ken says. 
If you look at a location like New York City, for example, from many standpoints … housing listing, reduction in pricing, employment … it looks like this area is going to get hit pretty hard. 
We were already seeing pre-pandemic that listings in New York City were down about 57%. People are leaving and going to other places like Florida where they can spend less for more space. 
In general, many people are leaving the city to move further out of town to smaller communities. That may be a big opportunity for the future. 
With remote work, many tenants will no longer be held down to these employment centers and will have the luxury to choose where they want to live. 
So, as we go through and find opportunities after the virus, how do investors make sure they keep their heads on straight?
You have to be practical and realistic about what's happening. But at the same time, there is going to be a ton of potential for redevelopment. 
Ken predicts that many regional malls and small shopping centers aren't going to make it … and there will be a lot of single-family homes on the market a year from now. 
That will drive prices down … and push us into a renter economy.
For more on how you can prepare for the new normal in real estate … listen to the full episode!
---
More From The Real Estate Guys™…
The Real Estate Guys™ radio show and podcast provides real estate investing news, education, training, and resources to help real estate investors succeed.
---
Love the show?  Tell the world!  When you promote the show, you help us attract more great guests for 

your

 listening pleasure!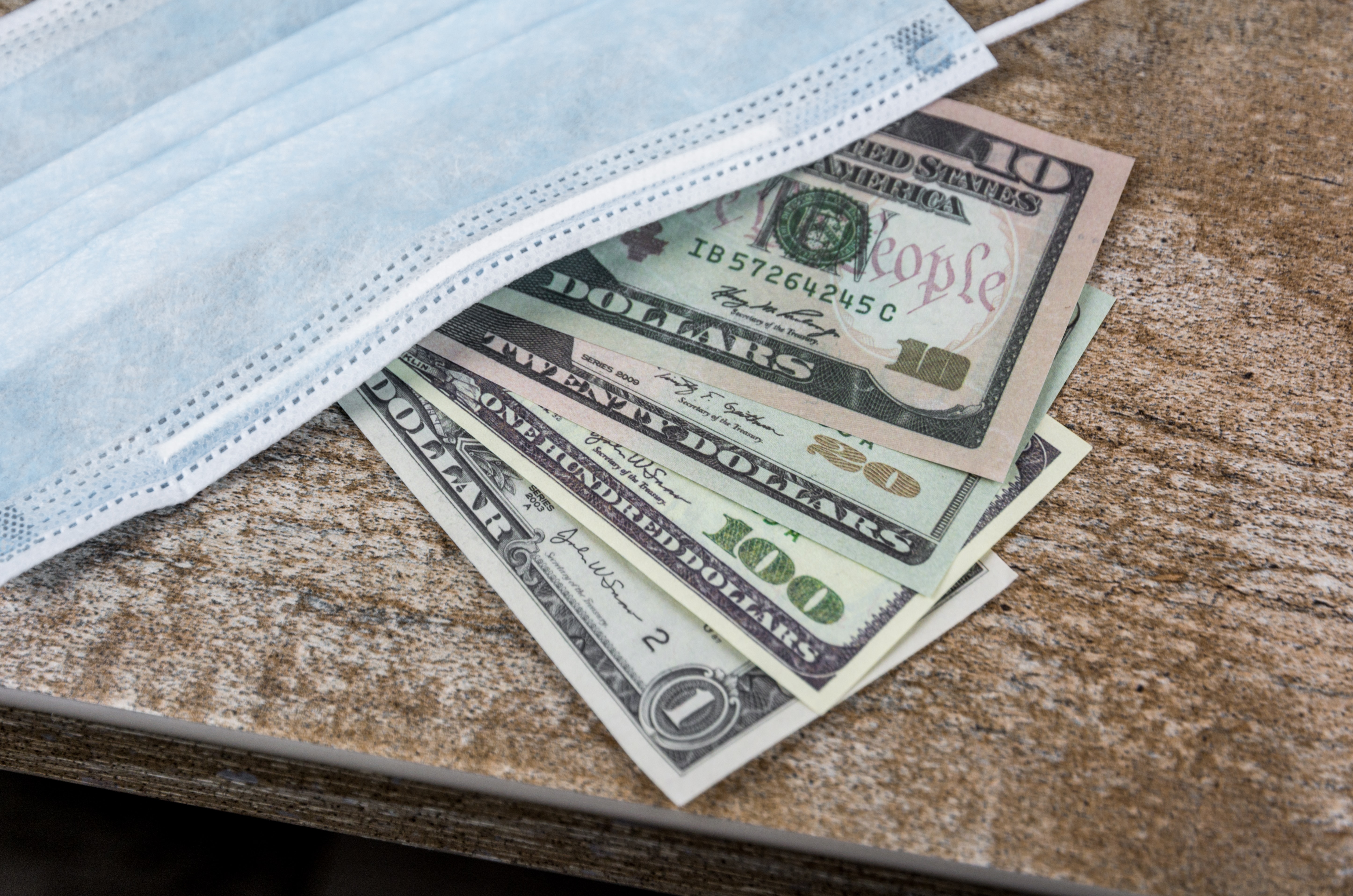 The COVID-19 pandemic means the economy has slowed down … way down in some cases. 
So, central banks led by the Fed are conjuring TRILLIONS of fresh dollars out of thin air. And Uncle Sam is making sure they get into circulation. 
The question on many investors' minds is, "WHAT IS GOING TO HAPPEN?" 
Will prices rise or fall? Can the economy grow if it's locked down? Or are we headed into depression?
And of course, one of the biggest questions of all … will the world trust a dollar being diluted by the trillions on a monthly basis?
In this episode of The Real Estate Guys™ show, hear from:
Your inflated host,

Robert Helms

His depressing co-host,

Russell Gray
PhD economist and best-selling author, Richard Duncan
---
Listen
---
Subscribe
Broadcasting since 1997 with over 300 episodes on iTunes!
---
Review
When you give us a positive review on iTunes you help us continue to bring you high caliber guests and attract new listeners. It's easy and takes just a minute! (Don't know how? Follow these instructions).
Thanks!
---
Looking at the bigger economic picture
All investments float in the economic sea. If you only look at real estate … instead of taking a step back to look at the bigger economic picture … you may run into trouble. 
The situation we find ourselves in today with COVID-19 is different than other economic situations we have faced in the past … 2008 included. 
This health crisis has manifested in a global economic lockdown. Instead of a credit crisis coming first and leading to job losses, we have job losses right out of the gate in a bigger fashion than we've ever seen in our lifetime. 
And not just in the United States … around the world. 
So, it makes a lot of sense for us to talk to someone today that looks at the world from the understanding of credit markets on a global level and how all of those things play together. 
Richard Duncan is a PhD economist and author. He was an advisor to the International Monetary Fund (IMF), and he really sees a much bigger picture than the average investor. 
Whether you agree with the opinions he shares today or not, Richard is qualified to have an opinion. 
If you concentrate hard on listening to what he has to say, processing the data, and understanding his logic, you might gain some great insights and actionable intelligence. 
If nothing else, you may learn to anticipate the potential consequences that can come when the people behind the financial curtain start pulling on their levers. 
Recession or depression?
"The thing that is going to determine whether this is just a recession or a full-fledged 1930-style depression is going to be the speed and magnitude of the government's fiscal and monetary policy response," Richard says. 
COVID-19 has put the economy into a complete freefall, but Richard says that we have been really fortunate in the U.S. because the government acted quickly. 
The government has come to through with almost $3 trillion of fiscal rescue bills with more money potentially on the way. 
Meanwhile, the Fed has radically expanded the amount of money that is created. In 2020, the Fed has created $2.75 trillion in new money. 
Basically, the government is spending money to replace all the money that's not being spent by households and businesses … they're holding the economy together. 
"If the government spends enough and the Fed continues to print enough, there's no reason that we have to collapse into a protracted, decade-long depression the way we did in the 1930s," Richard says. 
But, it's going to be absolutely crucial that the government keeps spending. 
If they do, Richard thinks that the economy will survive and come out of this crisis looking very similar to the way it looked before COVID-19. 
But if not, then the U.S. could be headed for a depression-style economic catastrophe that could extend far into the future. 
That's why it is absolutely essential, in many economists' view, that the government continue propping up the economy and holding the economy together the way that it has so far. 
But what happens when, say, $10 trillion more works its way into the economy?
Looking back at 2008, we see that the expansion of government debt and the expansion of the Fed's money printing didn't cause inflation at the consumer price level. 
It DID cause inflation at the asset price level, but that was part of the plan. They needed to push up asset prices to create a wealth effect, boost consumption, and keep the economy growing because the private sector was weak. 
So, looking ahead based on that experience, Richard says it is by no means certain that we are going to move into a period of significant inflation at the consumer price level. 
Although he adds, we may see property prices go higher and stock prices go higher as a result of the new money and the government spending. 
All of this remains true as long as globalization remains intact. 
For example, before the outbreak of the virus, tensions with China were already strained. Now things are … even more so. 
In the U.S., we have realized that we don't have the manufacturing in place to manufacture medical supplies that we need. So, a certain amount of manufacturing has been brought back during the pandemic. 
That's a good thing … but it's hard to tell to what extent that localization is going to be reversed. If globalization breaks down entirely, Richard says there is a chance that America will move back to a period of high inflation rates. 
The future of the dollar
Moving forward in terms of the dollar, Richard says that there really is no alternative to the dollar standard. 
"The reason the dollar is the global reserve currency above all else is because the U.S. has such a large trade deficit," Richard says. 
For instance, in recent years China's trade surplus with the United States has been more than $1 billion every day. 
That means that China sells its goods in the United States. It gets paid in dollars. It takes those dollars back to China … and it has a few choices. 
"It can burn them. It can bury them under the Great Wall, or it can buy dollar-denominated assets with them like treasury bonds," Richard says. 
So, as long as China wants to keep selling things to the U.S. and have that surplus, it's going to have to take those dollars and invest them either in government bonds or something riskier. 
That's not going to change. There's nothing they can do about it as long as they want to keep selling things in the United States … and their economy depends on it. 
For more on Richard's thoughts about the world economy and where things are headed … listen to the full episode!
---
More From The Real Estate Guys™…
The Real Estate Guys™ radio show and podcast provides real estate investing news, education, training, and resources to help real estate investors succeed.
---
Love the show?  Tell the world!  When you promote the show, you help us attract more great guests for 

your

 listening pleasure!
Robert Kiyosaki's real estate guy Ken McElroy joins us for a reality check of investing heading into an unfolding crisis.
When the world changes, your investing strategy should change too. Listen in and learn how Ken McElroy is preparing for the new realities of real estate.
---
More From The Real Estate Guys™…
The Real Estate Guys™ radio show and podcast provides real estate investing news, education, training, and resources to help real estate investors succeed.
---
Love the show?  Tell the world!  When you promote the show, you help us attract more great guests for 

your

 listening pleasure!
---
Editor's Note: It seems there was a delivery problem with our last muse … either spam filters found the content delicious … or the thought police didn't like our attitude. 😉
"Great read! I'm looking forward to the crisis investing webinar!" – Ben B.
"Excellent article. I highly recommend …" – Jan G.
"Love your info … and your humor!" – Douglas L.
"This is a great one. Is there an online version to share?" – Jason O.
If you happened to miss it and are curious, click here to read now >>
Of course, if you love it … first, tell us (it helps feed our enormous egos) …
… then share with your family, friends, colleagues, neighbors, ex-lovers, personal shoppers, and random strangers walking their dogs past your house.
---
On to our current hot topic of consideration …
Actually, there are too many hot topics to pick a clear winner, so while we're busy ramping up our content creation schedule (that's a tease) …
… here are some notable headlines with short commentary on why we think they're useful for real estate investors.
(You can file all these under "We're not in Kansas anymore.")
According to both World Bank and IMF, as reported by Statista, China is now top of the list of Biggest Economies in the World …
Yes, we realize there are debates about whose is bigger depending on how you measure. But that's majoring in minors.
It's really not size that matters, but quality.
An industrialized economy puts people to work making things. Look around at the labels on just about everything Amazon delivers to you. Made in … where?
A financialized economy puts people to "work" recycling currency … using paychecks to make loan payments, and borrowing to consume … products made somewhere else.
Of course, it's the exorbitant privilege of the dollar's reserve currency status that keeps the financialization game alive. But we'll save that for future discussion.
Meanwhile, if politicians can break the Wall Street wizards' spell over them … (maybe the recent shortage of medicine and masks in a crisis will do the trick)
… there might be a serious effort to re-industrialize the United States.
IF that happens … some markets left for dead after the great manufacturing exodus might be resurrected … or new ones will emerge.
If you can spot the trend early, you can make your move ahead of the influx of capital and people.
Meanwhile, the financial system is starting to show signs of stress …
'This is not a normal recession': 3 large US banks set aside $28 billion to cover potential loan defaults due to the coronavirus pandemic

-Business Insider, 7/14/20
Mariners in pre-tech seafaring kept a lookout perched in the Crow's Nest.
The lookout keeps a 360 degree view out to the horizon, and warns of looming threats like storms, obstacles, or hostile vessels.
In today's world, there are hundreds of financial lookouts … all perched higher than we mere mortal Main Street investors.
If we're correct that the world is only in Act 1 of a 4-part cascading crisis (Act 1 – health crisis, Act 2 – economic crisis) …
Then Act 3 is a financial system crisis … major problems in credit markets and banks.
A financial system crisis happens when debt does bad faster than the system can absorb. It's like when a virus overwhelms your immune system.
The first to know are the borrowers. But unlike public companies, most people and private businesses keep financial woes to themselves.
Next in the "bad debt early notification" food chain are lenders … most notably banks. They see payments coming in late or not at all … long before it's reported.
And according to this Business Insider report, the biggest banks just beefed up loss reserves … by more than any time since 2008.
(Hmmmm …. that date rings a bell … something about a financial crisis …)
"This is not a normal recession." 
– Jamie Dimon, CEO of JP Morgan Chase
Dimon points out that the recessionary piper whose can was kicked down the road by the Fed … is still up ahead on the road we're on. He wants to be paid.
We're not saying Dimon's right. But he's got a vantage point we don't … and clearly, big banks see bad debt rising. Actions speak loudly.
Of course, when debt goes bad, prices collapse … which can be good or bad depending on whether you're a prepared buyer or an unprepared seller.
And it seems savvy investors are starting to smell opportunity …
Non-listed REIT fundraising shows early signs of recovery
– Real Assets Advisor, July 14, 2020
This headline is a little off the mainstream, but sometimes that's where you need to go for news about Main Street real estate investing.
In this case, the news is straight-forward … and not too surprising for anyone who understands shift happens.
After a gruesome May took the shine off a near record first quarter, June inflows into private REITs spiked back up by 83 percent.
Reading between the lines, it seems passive real estate investors see opportunity … and perhaps some safety … in real estate.
Of course, for many years we've been proponents of private syndications …
… for both real estate entrepreneurs as well as passive investors who want the benefits of real estate without getting their hands dirty.
It's notable that private money is already making the move back into real estate.
And speaking of shift happening …
Coronavirus Accelerates Secular Shifts in Structured Finance
– Fitch Ratings, 7/9/20
Okay, this one's a little wonky. But you don't need a PhD to understand.
Remember, we live in a financialized world, so the first place opportunity and problems manifest are in financial markets.
And because we think the financial markets are next in line to feel the wrath of COVID-19 (or the reaction thereto) …
… we're monitoring some of the more esoteric corners of the eco-system.
This Fitch report presents conclusions that are worthy of a closer look …
"Home price growth is likely to increase in areas where home sales and new mortgages are driven by migration to smaller cities or suburban and rural areas."
"Sustained elevated unemployment and economic uncertainty may also mean fewer mortgage applications, particularly for first time buyers. This may increase demand for multifamily and single- family rental properties."
Yes, it's true these people aren't real estate investors … and they're not writing for real estate investors.
They're addressing the research needs of debt investors … people and institutions who invest in derivatives of debt against real estate.
But because they know the debts they invest in are only as good as the ultimate collateral … the property and borrower … they pay attention to the same things you should.
The difference is they have big budgets, fancy computers, super-studious analysts … and they write these reports.
So for simpletons and cheapskates like us, it's easier to cheat off their homework.
Of course, it's certainly not crystal clear. In fact …
"Payment forbearance measures are clouding the credit picture, and high levels of loan modifications or payment holidays are posing challenges …"
Soooo … the bottom line of this commentary … which we conveniently placed at the bottom is …
At both the global macro level and the micro Main Street level, the world is changing bigly and quickly.
But with politicians and bankers manipulating financial markets, currencies, contracts, landlord-tenant law, tax codes, and even the personal freedom to make a living …
… NOTHING is clear. Yet.
It kind of feels like sailing on a big ocean liner operated by an allegedly competent crew … through a sea of icebergs and thick layers of fog.
But not to worry. The nation, the currency, the system are unsinkable. What could go wrong? Right?
Which way to the lifeboats? Just in case …
While a lockdown stops the economy and slows everything down … putting downward pressure on prices … central banks led by the Fed are conjuring TRILLIONS of fresh dollars out of thin air. And Uncle Sam is making sure they get into circulation.
Will prices rise or fall? Can an economy grow when it's locked down … or will it recede perhaps even into a dismal depression?
And how long will the world trust a dollar that's being diluted by the trillions on a monthly basis?
Tune in and find out when we talk all this and more with PhD economist and best-selling author Richard Duncan.
---
More From The Real Estate Guys™…
The Real Estate Guys™ radio show and podcast provides real estate investing news, education, training, and resources to help real estate investors succeed.
---
Love the show?  Tell the world!  When you promote the show, you help us attract more great guests for 

your

 listening pleasure!
Most investors don't really know what it means … or what to do about it …
Real estate investors are more likely to be interested in grading slopes than yield curves. And the Fed's balance sheet? That's REALLY esoteric and boring.
BUT … the Fed is the most powerful and influential financial force in the world … affecting the stock and bond markets (where mortgage rates are set), the economy, and even geo-politics.
The Fed seems to prefer hiding in the shadows …
… except when diverting attention from charts like the one below with cryptic congressional testimony and occasional PR appearances on TV.
This chart shows the Fed's ballooning balance sheet …
The numbers might be too small to read, but they're too big to comprehend … with over $7 trillion of assets (nearly double from just 4 months ago).
You may or may not know what it means, but set that aside right now … and just look at the slow and stable trajectory leading into the end of 2008 …
… and the "big" spike at the beginning of 2009.
Bring back any memories?
We found flipping the chart over helps …
Now, instead of looking like a positive, happy, upward trend … it looks more like the way it felt …
… like you were paddling along on a river until late 2008 when … whoosh! You went into a rough patch of white waters.
Then after a bit of a bumpy ride, you settled into a deep but slow descent into "the eye of the storm" (yes, we just mixed the metaphor) where it seemed stable and trending up.
Then some headwind … you might say your momentum was tapering … and then a little teaser turbulence right before …
WHOOSH!!! Over the waterfall.
This is what it FEELS like for investors riding waves of Fed liquidity via "quantitative easing" (Fedspeak for printing unfathomable amounts of dollars).
Of course, the Fed doesn't really "print" … that's so 20th century.
Here's the official explanation straight from Fed Chairman Jerome Powell's appearance on 60 minutes:
60 MINUTES: Fair to say you simply flooded the system with money?
POWELL: Yes. We did. That's another way to think about it. We did.
*** (ANOTHER way to think about it? What's the first way???) ***
60 MINUTES: Where does it come from? Do you just print it?
POWELL: We print it digitally. So as a central bank, we have the ability to create money digitally. And we do that by buying Treasury Bills or bonds or other government guaranteed securities. And that actually increases the money supply.
Hopefully, that's VERY clear.
The Fed, by their own admission, simply conjures dollars out of thin air and uses them to buy government-backed debt.
Keep this in mind when you're perplexed about why the government not only grows its own debt but seems all too willing to guarantee private debt also.
But don't think about all that too much now. Let's focus on the discussion at hand …
The Fed's balance sheet shows HOW MUCH digital money the Fed conjures out of thin air … as reflected by how much government-backed debt they own.
Think about this …
The Fed creates dollars out of thin air at no cost. At this point, it has no value because it cost nothing to create.
Those fresh dollars only become valuable later when someone who did real work and produced a real product or service is willing to trade their product for those previously worthless dollars.
Doesn't seem quite fair to the person doing real work. But that's a rant for another day.
Of course, the Fed doesn't actually put the money directly into circulation. They loan it to the government, who then must spend it into circulation.
Seems like a pretty good deal for the government. They get to spend lots of money to buy nice things … like votes.
If we didn't know better, we'd be tempted to think the Fed and Uncle Sam have a bit of a racket going.
Nah.
So if the Fed prints dollars for free and then loans them to the government, wouldn't this make them separate parties?
Good catch. Yes, they are. Of course, that's also another rant for another day, and not our point right now.
Today, we're less concerned with who the Fed is … and more focused on what they're doing and what it REALLY means to Main Street real estate investors.
It's a bit more complicated than just interest rates and inflation. Sorry. But it's important because what's brewing isn't your run-of-the-mill financial crisis.
Back to our story …
So the Fed prints money from nothing and lends it to Uncle Sam. But when the government borrows money, who pays it back … and how?
Hint: The Federal Reserve, the income tax, and the IRS were all created at the same time as part of the 16th amendment in 1913.
Why?
Well, it seems there was a financial crisis in 1907, and the politicians and their funders decided to "fix" the situation.
Of course, "fix" is a word subject to interpretation …
"Repair, mend" … OR … "to influence the actions, outcome, or effect by improper or illegal methods".
– Merriam-Webster Dictionary
And since we're quoting …
"Never let a crisis go to waste." 
– Saul Alinsky
"Never let a good crisis go to waste."
– Winston Churchill
"You never let a serious crisis go to waste. And what I mean by that it's an opportunity to do things you think you could not do before."
– Rahm Emanuel
You get the idea. Exploitation of a crisis is a standard operating political principle that's been around a long time. And the consequences often land on Main Street.
And speaking of principles that have been around a long time …
"The rich rules over the poor; and the borrower is servant to the lender." 
Proverbs 22:7
Interesting.
We're guessing you're smart enough to put all that together for yourself. Must be nice to print money out of thin air and buy up trillions in debt.
Meanwhile, back on Main Street …
You don't need to be a rocket surgeon to know you can only extract so much tribute … even at zero interest … before the burden is simply too much.
As we noticed last September, there were signs of severe systemic stress BEFORE the COVID-19 crisis hit.
Now everything is moving much faster … so it's important to pay close attention and be ready to react to both the approaching dangers and opportunities.
Obviously, dollars are nearly free right now. It's probably not a bad idea to grab all you can while credit markets are still functioning.
We're noticing small businesses and commercial properties coming on the market at an increased pace … and with "price reduced!" in the pitch.
That's a clue the crisis sale might be starting.
You also may have noticed precious metals are catching a bid in dollar terms. That's talking head jargon for gold and silver prices are going UP on dollar price.
This indicates more dollar-denominated investors are choosing to keep some liquidity in precious metals versus currency.
This makes sense as every other currency in the world is already at all-time lows versus gold (i.e., gold is at all-time highs in every currency except the dollar).
When the Fed is printing trillions of dollars each year … and Uncle Sam is aggressively putting them into circulation … the historical result is a falling dollar.
And despite what you may hear on financial TV … we think it can be strongly argued this is setting up a perfect storm for leveraged income-producing real estate.
Remember, Wall Street and the TV gurus who promote them believe investing is "buy low, sell high".
But real estate investors think "cash flow" … which is the only reliable source of equity. Income creates real equity.
Meanwhile, strategic real asset investors put it all together into a bigger picture …
Real estate (especially residential) is a sector strongly supported by the most powerful constituencies … politicians, bankers, and voters.
That's a lot of love … and a great place in line when emergency help is doled out.
More importantly, debt is the real investment.
Income property mortgages are essentially a big short of the dollar with a great feature: the income from the property makes the payments.
So while you may not be able to print money like the Fed, using the right real estate debt is pretty close. And …
… the Fed is ALWAYS working on making debtors winners.
And when you use debt to convert real estate equity into precious metals, you have a very powerful shield against a falling dollar.
Yes, it's true the dollar is catching the "best last paper currency standing bid" …
… but the dollar's relative strength against other paper currencies at the same time it's showing weakness against gold …
… is a major clue there's some real-world weakness likely coming for the dollar in the not-too-distant future.
Yes, we know this is a lot to absorb. It's why we keep repeating ourselves.
But rather than getting bored, we hope you're getting inspired to study and prepare. This is a whole new ballgame.
This four-phase cascading crisis is still very early in its life-cycle.
It's not the time to succumb to a short attention span.
The person who chases two rabbits catches neither …
Another week and a thousand sub-plots and angles to the COVID-19 story and how all this might affect real estate investors.
In a run-of-the-mill market gyration, those are usually fun and relevant rabbit-trails to go down. But there will be plenty of time for that later.
Sometimes it's more important to stay focused on the main thing … even if it's a little boring, redundant, or even (gasp!) political.
This is one of those times.
Think about it …
Virtually all major factors impacting the future of the economy, financial system, and currency that your portfolio and financial security depend on are being driven by policy.
Market participants like buyers, sellers, investors, tenants, and businesses all seem to be left out … or perhaps "locked down" is more accurate … of the process.
And the "gauges" most people focus on to determine the national, state, corporate, and individual health are questionable at best.
Whatever is going on right now is a far cry from "free" markets. It's all driven by Federal Reserve and government (again, they're not the same thing) policy.
So are we here to critique policy or rant about what "should" be?
Heaven forbid.
We're not that smart … or brave. Besides, no one in charge is asking us what we think, so our opinions don't count much in the real world anyway.
But with a thousand things to distract you, we're simply pointing out that policy matters … and it's a good idea to pay attention to policy so you can pivot to avoid problems and capitalize on opportunities.
As of this writing, we're waiting to see what the Fed will say and do. They're the makers of those important monetary policies which affect everyone everywhere.
For the uninitiated, the Federal Reserve is the issuer of U.S. dollars. The U.S. dollar currently serves as the reserve currency of the world.
Even though a lot of people know this … very few really understand it … and that's a problem for both individuals and societies …
"By a continuing process of inflation, governments can confiscate, secretly and unobserved, an important part of the wealth of their citizens. There is no subtler, no surer means of overturning the existing basis of society than to debauch the currency. The process engages all the hidden forces of economic law on the side of destruction, and does it in a manner which not one man in a million is able to diagnose."
The Fed expands and contracts the amount of dollars in the system to directly or indirectly manipulate interest rates, inflation, asset prices … including stocks and real estate.
If you're paying attention, you're watching a hyper-active Fed operate in real-time.
The Fed underwrites the United States government's debt and deficits … including all the stimulus spending, bailouts, and vote-buying handouts by both parties.
If you think of dollars like blood … a currency that flows through the body of the economy supplying nutrition to individual cells (people) and organs (organizations) …
… then it's easier to understand the impact of the quantity, quality, and velocity of those dollars.
There are MANY issues at play in today's world. But we think the dollar may well be the most important developing story.
Of course, long-time followers of The Real Estate Guys™ know we've been watching the dollar for quite some time.
The long-term demise of the dollar is a mega-trend which began in 1913 …

SO much we could say about this one chart, but we'll save it for future rants.
Profiting from the dollar's persistent decline is the essence of leveraged real estate investing and the main thesis of Equity Happens.
Yes, we know we need to re-release Equity Happens. It's on the to-do list. But it's kind of flattering to see used copies trading for hundreds of dollars.
In fact, let's use Equity Happens as a quick case study in inflation …
Right now, the supply of Equity Happens books is small. Apparently, the demand is high, so the price has been bid up.
(Note: We don't get any of that premium. We wish. But it goes to the used booksellers. We're still rummaging around the garage looking for copies so we can get in on the action.)
But the high price of Equity Happens isn't the result of inflation. It's the result of limited supply against relatively high demand. A copy of Equity Happens is rare.
Compare that to Rich Dad Poor Dad, the best-selling financial book in history.
At the same time Equity Happens is selling for over $400 per copy … nearly a 20x premium to the retail price …
… Rich Dad Poor Dad is selling for $5.39.
Does that mean Equity Happens is the better book? Or the demand for Equity Happens is higher than Rich Dad Poor Dad?
Not at all. In fact, far from it.
Now stick with us because this is the important lesson …
The disparity in price between Equity Happens and Rich Dad Poor Dad is a function of how many copies of Rich Dad Poor Dad have been printed.
While we only printed less than 100,000 copies of Equity Happens … untold millions of copies of Rich Dad Poor Dad are in the marketplace.
As a product, abundant supply is fantastic for the consumer. Mass production creates abundant supply which produces low prices and allows more people to acquire the book.
In other words, falling prices are a boon to consumers. It expands the ranks of the "haves". Cheaper books mean more people can afford them. Remember this when some official tells you deflation is a threat. It is … but not to you.
What if Rich Dad Poor Dad wasn't a book, but a currency that you were earning and saving … how's it working now?
Let's say you went into the market and traded the blood, sweat, and tears of your labor for 100 copies of Rich Dad Poor Dad at a time when the book sold for $12.
Then suppose Robert Kiyosaki prints another 10 million copies because his printing cost is only pennies per book.
This printing increases supply and drives the book price down from $12 to less than $6.
Yes, more people get copies of Rich Dad Poor Dad. In fact, maybe Kiyosaki deposits books directly into the libraries of readers everywhere.
But you … you worked for your copies at a time when the value of your work was based on a price of $12 per copy.
And you saved your copies in your library so you could trade them later for other books you'd like to read. But now, your copies are worth half as much.
You lose. The act of printing more books diluted the value of the books you already earned.
Now, go back and re-read the story of Equity Happens and Rich Dad Poor Dad … but replace Equity Happens with gold, Rich Dad Poor Dad with dollars, and Robert Kiyosaki with the Federal Reserve.
Monetary policy … the printing of dollars … affects you and EVERYONE earning, borrowing, saving, and investing in dollars.
And just in case you didn't hear, the Fed is printing TRILLIONS of them … more and faster than at any other time in history.
There are a LOT of angles to the cascading crisis created by COVID-19, so it's easy to take your eye off the main thing. We could be wrong, but we think the main thing is the dollar.
Unfortunately, most Americans and the pundits who inform them aren't really talking about the dollar. So we are … and have been for years and years.
Today, everything is moving bigger and faster. Extreme policies are likely to produce extreme results.
Whether those extreme results harm or benefit you and your portfolio depends on how aware, prepared, and responsive YOU are.
But your results also depend on what everyone else in the eco-system does … and the policies they support. So talk with your family and friends. Encourage them to pay attention too.
Spreading financial awareness and preparedness helps flatten the curve of economic impact to the financial system.
Like COVID-19, bad ideas are highly infectious … especially when people are highly vulnerable. Ideas affect individual actions and institutional policies.
We're not telling you what to think or do.
But if you've been hitting the snooze button up to now, it's probably time to snap to attention and start studying. Think and do is better than wait and see.
There's a lot more to this chain of events to come.
---
Thanks to all of you who've taken the time to send a little sunshine our way.  It means a lot to us!
Here's what The Real Estate Guys™ Radio Show community is saying … 
"Awesome analogy for gold, dollar, and the Fed! … " – John Y., 6/10/2020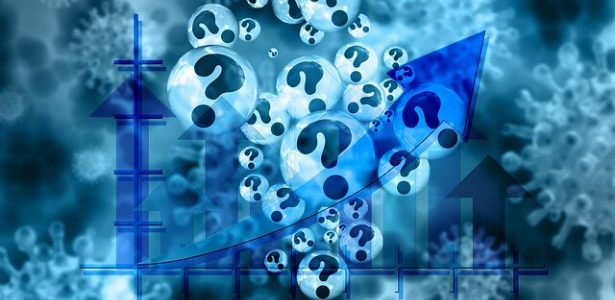 This year has seen its highs and lows … and the hits just keep on coming. 
Coronavirus, civil unrest, unemployment … an endless parade of bad news. If it's all starting to wear you thin … listen in!
We've seen our fair share of calamity and catastrophe. While what is happening right now is unprecedented, many of the principles for thriving in tough times are timeless. 
We're talking trials and tribulations … and why you can still have a reason to smile. 
In this episode of The Real Estate Guys™ show, hear from:
Your optimistic host,

Robert Helms

His worn-out co-host,

Russell Gray
---
Listen
---
Subscribe
Broadcasting since 1997 with over 300 episodes on iTunes!
---
Review
When you give us a positive review on iTunes you help us continue to bring you high caliber guests and attract new listeners. It's easy and takes just a minute! (Don't know how? Follow these instructions).
Thanks!
---
Finding good news to talk about
There is so much going on in the world! 
It's easy to get caught up in the negativity … but these types of human emotions can often be detrimental to real estate investors. 
The big picture is that the need for real estate isn't going to go away … we can't imagine something that eliminates human beings from having to sleep under a roof. 
So, this week we thought we should talk about some good news. 
Tom Hopkins, a personal friend, and mentor said, "I never see failure as failure, but just the feedback I need to improve my performance to adjust my technique." 
What a great attitude! 
The world is going to go on. People are going to be here 10 … 20 … 30 years from now and real estate is a viable asset class. 
The business model is sound … all the rest of it is just noise. 
You've got to calm your spirit a little bit and assess what's going on. Then, it's time to move forward with your wits about you.
Bad stuff happens … but in the grand scheme of things, you can find a silver lining and let these events mold you into a better person. 
Managing your psychology
How do you manage your psychology and live to become the best investor possible in light of what's happening?
The key is to set your filter correctly. 
If you filter out ALL the bad news because you just can't handle it, then you will be dragged down. You'll miss the obvious because you filtered it out. 
The flip side of that is there are people that are permanently negative that can never take action because all they can see is the downside. 
If you want an excuse to quit, life is going to give you a million of them every day. 
But, the fact is that there are people out there in the exact same environment that are able to take effective action. 
That's why the first step is to take your filter off. Look at it objectively. Clean it out. Then, start listening to people that you wouldn't normally listen to, and read things that you wouldn't normally read. 
You don't need to accept things blindly … but you do need to hear them. 
Understanding different points of view is like being a general in an army. You have to get down in the weeds … but you also have to be able to step back and look at the big picture from a mile high. 
Real estate investors by their very nature tend to be in the weeds. We're very transactionally detail-oriented, which means we can miss a lot of the big picture stuff. 
Remember to take a step back and try to see larger trends. 
Adapting to how things really are
There are people who believe that the housing market is tanked … but a recent article shows that home prices in April 2020 saw their biggest gain in two years. 
There are fewer homes on the market, and there's still demand … coronavirus or not.
Even though the number of sales may be down, the price being paid for real estate is up. 
That's why it is so important for real estate investors to learn to remain cool, calm, and collected. The saying goes, when emotions run high, intelligence runs low. 
Humans have found a way over the millennia to find a way to adjust to whatever the world gives them … disease, natural disaster, war, and oppression. 
The only thing you can be certain of is that people are going to find a way. 
One reality to face is that inflation is probably headed our way. When inflation happens, the rich get richer. 
If you don't want to have your feet taken out from under you, you need to find a way to add value to the people who have resources. 
That's what syndication is all about. 
When markets fall apart, they create a lot of opportunity for private equity and private capital. That opportunity keeps getting bigger … especially for syndicators. 
You may not have capital … but you probably have time that those with capital don't have. It can be the perfect partnership. 
Let's take a look at another example … with riots and unemployment, many businesses are rethinking their very existence. 
These things are causing businesses to evolve and find better ways to do business and new ways to create jobs. 
The opposite of any crisis is opportunity … and we could be seeing some of the best opportunities … especially in real estate … that we've ever seen in the coming months and years. 
You can't control what happens in the world … but you CAN control how you adapt and respond. 
What are some practical things you can actually do to be ready for the opportunities that will come?
The biggest is to be financially ready to go. Shore up your financial house, and make sure you're in a position to make the right investments. 
See if there are some places you can grab some equity … or find those ways you can be of value to people that have money. 
For more on the good news hidden in all the bad news out there … listen to our full episode!
---
More From The Real Estate Guys™…
The Real Estate Guys™ radio show and podcast provides real estate investing news, education, training, and resources to help real estate investors succeed.
---
Love the show?  Tell the world!  When you promote the show, you help us attract more great guests for 

your

 listening pleasure!