People are paying attention to these perilous times and wondering what to do to prepare.
In this edition of Ask The Guys, we tackle questions about tapping equity while it's still there, getting liquid just in case, and dealing with debt decisions in an uncertain economy … and a whole lot more!
So tune in as we talk making smart moves with equity, liquidity and debt in a crazy world.
---
More From The Real Estate Guys™…
The Real Estate Guys™ radio show and podcast provides real estate investing news, education, training, and resources to help real estate investors succeed.
---
Love the show?  Tell the world!  When you promote the show, you help us attract more great guests for 

your

 listening pleasure!
Most investors don't really know what it means … or what to do about it …
Real estate investors are more likely to be interested in grading slopes than yield curves. And the Fed's balance sheet? That's REALLY esoteric and boring.
BUT … the Fed is the most powerful and influential financial force in the world … affecting the stock and bond markets (where mortgage rates are set), the economy, and even geo-politics.
The Fed seems to prefer hiding in the shadows …
… except when diverting attention from charts like the one below with cryptic congressional testimony and occasional PR appearances on TV.
This chart shows the Fed's ballooning balance sheet …
The numbers might be too small to read, but they're too big to comprehend … with over $7 trillion of assets (nearly double from just 4 months ago).
You may or may not know what it means, but set that aside right now … and just look at the slow and stable trajectory leading into the end of 2008 …
… and the "big" spike at the beginning of 2009.
Bring back any memories?
We found flipping the chart over helps …
Now, instead of looking like a positive, happy, upward trend … it looks more like the way it felt …
… like you were paddling along on a river until late 2008 when … whoosh! You went into a rough patch of white waters.
Then after a bit of a bumpy ride, you settled into a deep but slow descent into "the eye of the storm" (yes, we just mixed the metaphor) where it seemed stable and trending up.
Then some headwind … you might say your momentum was tapering … and then a little teaser turbulence right before …
WHOOSH!!! Over the waterfall.
This is what it FEELS like for investors riding waves of Fed liquidity via "quantitative easing" (Fedspeak for printing unfathomable amounts of dollars).
Of course, the Fed doesn't really "print" … that's so 20th century.
Here's the official explanation straight from Fed Chairman Jerome Powell's appearance on 60 minutes:
60 MINUTES: Fair to say you simply flooded the system with money?
POWELL: Yes. We did. That's another way to think about it. We did.
*** (ANOTHER way to think about it? What's the first way???) ***
60 MINUTES: Where does it come from? Do you just print it?
POWELL: We print it digitally. So as a central bank, we have the ability to create money digitally. And we do that by buying Treasury Bills or bonds or other government guaranteed securities. And that actually increases the money supply.
Hopefully, that's VERY clear.
The Fed, by their own admission, simply conjures dollars out of thin air and uses them to buy government-backed debt.
Keep this in mind when you're perplexed about why the government not only grows its own debt but seems all too willing to guarantee private debt also.
But don't think about all that too much now. Let's focus on the discussion at hand …
The Fed's balance sheet shows HOW MUCH digital money the Fed conjures out of thin air … as reflected by how much government-backed debt they own.
Think about this …
The Fed creates dollars out of thin air at no cost. At this point, it has no value because it cost nothing to create.
Those fresh dollars only become valuable later when someone who did real work and produced a real product or service is willing to trade their product for those previously worthless dollars.
Doesn't seem quite fair to the person doing real work. But that's a rant for another day.
Of course, the Fed doesn't actually put the money directly into circulation. They loan it to the government, who then must spend it into circulation.
Seems like a pretty good deal for the government. They get to spend lots of money to buy nice things … like votes.
If we didn't know better, we'd be tempted to think the Fed and Uncle Sam have a bit of a racket going.
Nah.
So if the Fed prints dollars for free and then loans them to the government, wouldn't this make them separate parties?
Good catch. Yes, they are. Of course, that's also another rant for another day, and not our point right now.
Today, we're less concerned with who the Fed is … and more focused on what they're doing and what it REALLY means to Main Street real estate investors.
It's a bit more complicated than just interest rates and inflation. Sorry. But it's important because what's brewing isn't your run-of-the-mill financial crisis.
Back to our story …
So the Fed prints money from nothing and lends it to Uncle Sam. But when the government borrows money, who pays it back … and how?
Hint: The Federal Reserve, the income tax, and the IRS were all created at the same time as part of the 16th amendment in 1913.
Why?
Well, it seems there was a financial crisis in 1907, and the politicians and their funders decided to "fix" the situation.
Of course, "fix" is a word subject to interpretation …
"Repair, mend" … OR … "to influence the actions, outcome, or effect by improper or illegal methods".
– Merriam-Webster Dictionary
And since we're quoting …
"Never let a crisis go to waste." 
– Saul Alinsky
"Never let a good crisis go to waste."
– Winston Churchill
"You never let a serious crisis go to waste. And what I mean by that it's an opportunity to do things you think you could not do before."
– Rahm Emanuel
You get the idea. Exploitation of a crisis is a standard operating political principle that's been around a long time. And the consequences often land on Main Street.
And speaking of principles that have been around a long time …
"The rich rules over the poor; and the borrower is servant to the lender." 
Proverbs 22:7
Interesting.
We're guessing you're smart enough to put all that together for yourself. Must be nice to print money out of thin air and buy up trillions in debt.
Meanwhile, back on Main Street …
You don't need to be a rocket surgeon to know you can only extract so much tribute … even at zero interest … before the burden is simply too much.
As we noticed last September, there were signs of severe systemic stress BEFORE the COVID-19 crisis hit.
Now everything is moving much faster … so it's important to pay close attention and be ready to react to both the approaching dangers and opportunities.
Obviously, dollars are nearly free right now. It's probably not a bad idea to grab all you can while credit markets are still functioning.
We're noticing small businesses and commercial properties coming on the market at an increased pace … and with "price reduced!" in the pitch.
That's a clue the crisis sale might be starting.
You also may have noticed precious metals are catching a bid in dollar terms. That's talking head jargon for gold and silver prices are going UP on dollar price.
This indicates more dollar-denominated investors are choosing to keep some liquidity in precious metals versus currency.
This makes sense as every other currency in the world is already at all-time lows versus gold (i.e., gold is at all-time highs in every currency except the dollar).
When the Fed is printing trillions of dollars each year … and Uncle Sam is aggressively putting them into circulation … the historical result is a falling dollar.
And despite what you may hear on financial TV … we think it can be strongly argued this is setting up a perfect storm for leveraged income-producing real estate.
Remember, Wall Street and the TV gurus who promote them believe investing is "buy low, sell high".
But real estate investors think "cash flow" … which is the only reliable source of equity. Income creates real equity.
Meanwhile, strategic real asset investors put it all together into a bigger picture …
Real estate (especially residential) is a sector strongly supported by the most powerful constituencies … politicians, bankers, and voters.
That's a lot of love … and a great place in line when emergency help is doled out.
More importantly, debt is the real investment.
Income property mortgages are essentially a big short of the dollar with a great feature: the income from the property makes the payments.
So while you may not be able to print money like the Fed, using the right real estate debt is pretty close. And …
… the Fed is ALWAYS working on making debtors winners.
And when you use debt to convert real estate equity into precious metals, you have a very powerful shield against a falling dollar.
Yes, it's true the dollar is catching the "best last paper currency standing bid" …
… but the dollar's relative strength against other paper currencies at the same time it's showing weakness against gold …
… is a major clue there's some real-world weakness likely coming for the dollar in the not-too-distant future.
Yes, we know this is a lot to absorb. It's why we keep repeating ourselves.
But rather than getting bored, we hope you're getting inspired to study and prepare. This is a whole new ballgame.
This four-phase cascading crisis is still very early in its life-cycle.
It's not the time to succumb to a short attention span.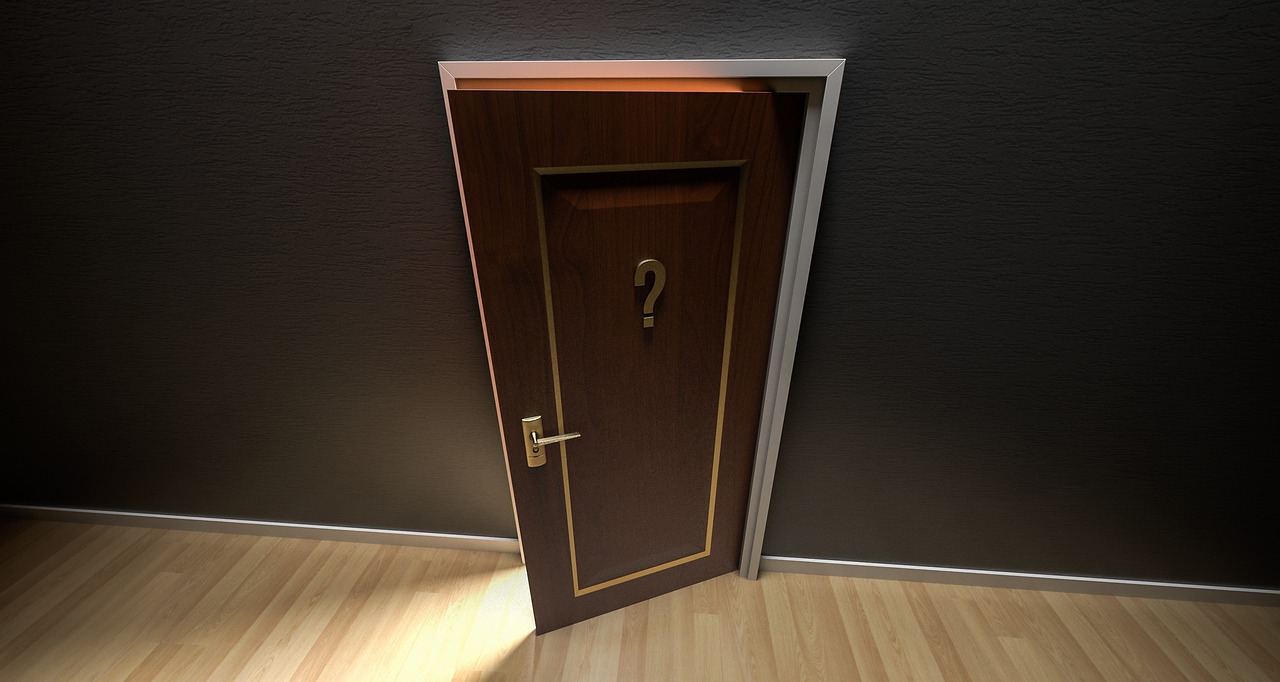 It's time for Ask The Guys … the episode where you ask and we answer!
This edition we are tackling topics from how to use credit lines strategically BEFORE they disappear to how to prepare NOW for the investment problems … and opportunities likely to emerge from COVID-19 … and more!
But remember … we offer commentary, education, and resources … not advice. 
Always consult with tax or legal professionals before making any investment decisions. 
In this episode of The Real Estate Guys™ show, hear from:
Your know-it-all host,

Robert Helms
His know-nothing co-host, Russell Gray
---
Listen
---
Subscribe
Broadcasting since 1997 with over 300 episodes on iTunes!
---
Review
When you give us a positive review on iTunes you help us continue to bring you high caliber guests and attract new listeners. It's easy and takes just a minute! (Don't know how? Follow these instructions).
Thanks!
---
Where to get liquidity from your balance sheet
Our first question comes from Alicia in Woodstock, Georgia. 
She says, "Hey guys, I want to have liquidity to buy real estate, but I'm not sure where to pull the money from."
Alicia says she has a homestead and a rental that are both paid off. She also has a 401K. She wants to know if she should convert the 401K into a self-directed account and take money from there. 
First, Alicia is thinking the right way. If you want to acquire more real estate, you have to have more money. 
The good news is that someone like Alicia already has idle equity sitting around waiting to be worked with. 
The cheapest money out there is mortgage money. It's very inexpensive and long-term … so the payment and the cash flow is really easy to manage. 
Someone like Alicia could potentially borrow against her paid off rental property … and the 401K is also an option. 
But, if you roll that 401K over into a self-directed account, you'll want to talk to your tax professional first to see if you will end up facing some type of a penalty. 
Then, the only other way to go about getting money that gives income from your own balance sheet is to think about raising money from someone else's balance sheet. 
There are people out there who have money … but they don't have access to deals, and they don't have the hustle. 
When to buy a house
Don is looking to buy a house and wants to know when he should be buying. 
"Prices are still high," he says, "and judging from past market crashes, should we wait maybe two months to buy at a lower price?"
When you're buying a residence to live in, market timing means very little. If you're looking for an investment property, you make different decisions than you would for a home you want to live in. 
Your first priority should be finding a home that is safe, clean, affordable, and in a good neighborhood. If you're patient, some good deals will come. 
Finding off-market deals
DC from Edinburg, Texas, says, "Due to the pandemic, people are going to be selling their homes at discounted prices. How do I find these deals? I want to get some off-market deals."
The premise that there will be deals to find is fairly sound … and the answer as to how to find them is simple … relationships. 
You won't find much success cold-calling or knocking doors. Instead, find someone who already has the pulse on that part of the market and form a relationship with them. 
Build a brand of someone who people want to do business with. Don't just throw lowball offers out there and see what happens. That will become your reputation. 
And don't jump at the very first thing you see unless it happens to be fantastic. If you build the right relationships, you're going to find some amazing deals. 
Scaling up your investments
John in Round Lake, Illinois, is a fledgling investor looking to scale up. 
"I can't help but have some apprehension about jumping from small things to a big thing," John says. "How can I make sure I don't mess up?"
Many folks make this same shift that John is looking at … and they do it for different reasons. 
Often, it's because they get to the point where the economics of scale efficiencies, headaches, and management of single-family houses becomes a lot for them. So, many make the jump over to multifamily. 
There are many benefits to this approach. One is that once your portfolio reaches a certain size, you can get into non-recourse financing. 
This means your lender has recourse against the property, but not you personally. 
And, with bigger properties, you typically don't buy all by yourself. You do it with partners or syndication … and those people bring support and power to the deal. 
If things were to get dicey, these factors combine to make apartment investing actually less risky than going it alone in single-family homes. 
And, one of the beautiful things about syndication is that anything you're lacking … including experience … you can go aggregate by finding other people who need what you bring to the table. 
A query on credit lines
Mark in Ohio has a question about credit lines. 
"I have two large lines of credit, and I'm currently not using either," he says. "Should I draw the entire amount out now, or should I wait a bit longer?"
On the one hand, John thinks it would be a shame to pay interest on money he doesn't need at the moment. But … he is concerned that those lines of credit could freeze up in the near future. 
Short answer … we would draw them out completely. 
You see a lot of big corporations doing this right now. Ford Motor Company famously did that going into the 2008 crisis … and unlike GM, Ford didn't need a bailout. 
Banks are nervous. The Fed is acting pretty nervous. So, if you have access to credit lines and equity … we would put the two together and get liquid. 
Having liquidity is good insurance. 
More Ask The Guys
Listen to the full episode for more questions and answers. 
Have a real estate investing question? Let us know! Your question could be featured in our next Ask The Guys episode. 
---
More From The Real Estate Guys™…
The Real Estate Guys™ radio show and podcast provides real estate investing news, education, training, and resources to help real estate investors succeed.
---
Love the show?  Tell the world!  When you promote the show, you help us attract more great guests for 

your

 listening pleasure!
The mother of all private equity firms just issued a warning …
Blackstone Group Warns of the Mother of All Bubbles
Investopedia via Yahoo Finance – 11/11/19
According to the article, Blackstone's "… biggest concern is negative yields on sovereign debt worth $13 trillion …".
Remember, the 2008 financial crisis was detonated in bond markets … and the bomb landed hard on Main Street real estate.
So yes, this is something Main Street real estate investors probably want to pay attention to.
In fact, the article says Blackstone "… sees a troubling parallel with the 2008 financial crisis …"
Keep in mind, Blackstone manages over $550 billion (with a B) … which includes over $150 billion of real estate equity in a portfolio of properties worth over $320 billion.
So Blackstone has both the means and the motivation to study these things intensely … and they think about real estate too.
Of course, this doesn't mean they're right. But they're certainly qualified to have an opinion worthy of consideration. And right now, Blackstone is worried.
And they're not alone …
More than half of the world's richest investors see a big market drop in 2020, says UBS survey
CNBC – 11/12/19
"Fifty-five percent of more than 3,400 high net worth investors surveyed by UBS expect a significant drop in the markets at some point in 2020.
"… the super-rich have increased their cash holdings to 25% of their average assets …."
Of course, they're talking to paper asset investors, but the sentiment applies to the overall investment climate, which also affects real estate.
Also, by "super-rich", they're talking about investors with at least $1 million investable. So while that's nothing to sneeze at, it's also not the private jet club either.
So from behemoth Blackstone Group to main street millionaires, serious investors are worried right now.
Should YOU be worried too?
Probably. But it's not what you think …
In fact, according to this article, Blackstone's CEO Stephen Schwarzman believes worrying is fun …
"In his new memoir What it Takes, the private-equity titan advises readers that worrying 'is playful, engaging work that requires you never switch it off.'
This approach helped him to protect Blackstone Group investors from the worst of the subprime real estate crisis …"
There are some really GREAT lessons here …
Worrying is something to be embraced, not avoided.
Many people believe investing and wealth will create a worry-free life. Our experience and observation says this is completely untrue.
In fact, to adapt Ben Parker's famous exhortation to his coming of age nephew Peter Parker in the first Tobey Maguire Spider-Man film …
"With great wealth, comes great responsibility."
Worrying is the flip side of responsibility. They go hand and hand. If want wealth, you need to learn to live with worry.
Worrying isn't about being negative or pessimistic.
In Jim Collins's classic book, Good to Great, he says great businesses (investing is a business) always "confront the brutal facts".
That's because you can't solve a problem you don't see.
But missing problems isn't merely a case of oversight or ignorance. Sometimes, it's bias or denial.
In fact, one of the most dangerous things in investing is "normalcy bias".
This is a mindset which prevents an investor from acknowledging an imminent or impending danger and taking evasive action.
Mega-billionaire real estate investor Sam Zell says one of his secrets to success is his ability to see the downside and still move forward.
Threats often aren't singular or congruent … they're discordant.
According to this article …
"CEO Steve Schwarzman of Blackstone searches for 'discordant notes', or trends in the economy and the markets that appear to be separate and isolated, but which can combine with devastating results."
This is the very concept of complexity theory that Jim Rickards explains in his multi-book series from Currency Wars to Aftermath.
The point is that major wealth-threatening events seldom occur in isolation or without a trigger and chain reaction that is often not obvious.
It's why we think it's important to pay attention to people and events outside the real estate world.
The more you see the big picture and inter-connectedness of markets, geo-politics, and financial systems, the more likely you are to see a threat developing while there's time to get in position to avoid loss or capture opportunity.
Cash is king in a crisis.
This might seem obvious, but there's more to it than meets the eye. After all, cash isn't king in Venezuela … because their cash is trash.
Americans don't think of cash apart from the dollar. And their normalcy bias says they don't need to.
It's true the dollar is king of the currencies … for now.
Yet as we explained in our Future of Money and Wealth presentation, the dollar has been under attack for some time.
But even as high-net worth investors, the most notable of which is Warren Buffet, build up their cash holdings, it's a good time to consider not just the why of cash … but the HOW.
The WHY of cash is probably obvious …
When asset bubbles deflate, it takes cash to go bargain hunting.
It's no fun to be in a market full of quality assets at rock bottom prices … and have no purchasing power.
But the HOW of cash is a MUCH more important discussion … and too big for the tail end of this muse. Perhaps we'll take it up in a future writing or radio show.
For now, here are something to consider when it comes to cash …
Cash is about liquidity. It's having something readily available and universally accepted in exchange for any asset, product or service.
So, "cash" may or may not be your local currency.
Even it is, perhaps it's wise to have a variety of currencies on hand … depending on where you are and where you'd like to buy bargain assets.
It should be obvious, but cash is not credit.
So, if you're counting on your 800 FICO, your HELOC, and your American Express Black Card for liquidity, you might want to think again.
Broken credit markets are often the cause of a crisis, so you can't count on credit when prices collapse. You need cash.
Counter-party risk is another important consideration. This is another risk most Americans seldom consider … but should.
That's because one of the "fixes" to the financial system after 2008 is the bail-in provisions of the Dodd-Frank legislation.
"With a bank bail-in, the bank uses the money of its unsecured creditors, including depositors and bondholders, to restructure their capital so it can stay afloat."
Investopedia – 6/25/19
Yikes. Most people with money in the bank don't realize their deposits are unsecured loans to the bank … or that the bank could default on the deposit.
That's why the recent repo market mini-crisis has so many alert observers concerned. Are banks low on cash?
As we've noted before, central banks are the ultimate insiders when it comes to cash … and they've been stocking up on gold.
Maybe it's time to consider keeping some of YOUR liquidity in precious metals.
You can't win on the sidelines.
Even though serious investors are increasing liquidity in case there's a big sale, they aren't hiding full-fetal in a bunker. They're still invested.
This is where real estate is the superior opportunity.
It's hard to find bargains in a hot market when your assets are commodities like stocks and bonds. Price discovery is too efficient.
But real estate is highly inefficient … and every property and sub-market is unique. So compared to paper assets, it's a lot easier to find investable real estate deals … even at the tail end of a long boom.
Of course, if you're loaded with equity, it's probably a smart time to harvest some to build up cash reserves. Just stay VERY attentive to cash flow.
In a complex financial eco-system, there are MANY components, dependencies, and inter-dependencies …
… any of which can be the catalyst for a seismic economic earthquake.
The flip side and basis of real estate's stability is real estate's relative lack of liquidity as compared to publicly traded securities.
After all, you can't hit a buy or sell button and execute a real estate transaction in seconds like you can with stocks, bonds, currencies and options.
Real estate moves slowly.
That's why real estate prices and rents don't bounce around on a daily basis after a Presidential tweet, an executive faux pas, a jobs report, or even a Federal Reserve interest rate pronouncement.
It's also why so many Mom and Pop investors come home to real estate when the Wall Street roller coaster ride becomes a little too nauseating.
But because most minor economic waves tend to break harmlessly against the breakwater of real estate's stability…
… real estate investors can get bored of watching the horizon for the occasional financial tsunami.
And boredom's not the only problem.
There's also the issue of overwhelm. In today's complex world, there's not only a lot more to watch, there's a lot more chatter.
While lots of information is generally good, some stories get lost in the noise. And entering an election year, there's a LOT of noise out there.
But it's a mistake to tune out and assume all is well. Or to put blind faith in the "smart" people whose hands are on the controls.
Sometimes, those in control are the very people creating and downplaying the problems.
Remember, it was then Fed chair Ben Bernanke who assured the world in 2007 that the sub-prime crisis was contained and didn't pose a threat to the economy.
We all know how that ended.
Current Fed Chair Jerome Powell recently assured the world that the U.S. economic expansion is sustainable.
Perhaps.
But there's a long list of alarm bells going off … in bond markets, in oil, in trade, the dollar, geo-politics, and the resumption of easy money (just don't call it QE).
Okay. Take a breath. Yes, Halloween is coming up, but we're not trying to scare you … much.
It's unwise to unplug a blaring smoke alarm because it's interrupting your sleep.
If you're trapped in the wrong slow-moving real estate and you wake up late to a developing problem …
… you may not be able to rearrange your portfolio fast enough to avoid losses and capture opportunities.
Remember … a bend in the road isn't the end of the road unless you fail to make the turn … and problems and opportunities exist concurrently in any transition.
Events are often only as good or bad as your personal awareness and preparation make them.
So back to our threat assessment …
You're going to be hearing more about problems with pensions.
But before you check out because you think pensions don't have anything to do with you … think again.
You may not have a pension. But lots of people do.
More importantly, pensions control a HUGE chunk of assets in the economy, including stocks, bonds, and real estate.
While there may be many reasons for any particular pension fund's failure, there are a couple of undeniable macro-factors common to all …
… artificially low-interest rates and an aging population.
This one-two punch has many pension plans on the ropes.
Recently, General Electric (GE), an iconic company once revered for its great management, announced it's freezing workers' pensions.
GE is FAR from alone.
Both public and private pension programs, not to mention Social Security, have been on a slow motion collision course with insolvency for many years.
There are many potential ramifications for real estate investors. Some good. Some not so much.
Starting with the not so good …
Loss of purchasing power creates a ripple effect in any economy … affecting which states, cities, neighborhood, product types, and price points people can afford for housing.
Jobs and wages are important. But neither have a direct impact on retired people living on fixed income.
When costs tenants can't control rise for essential items such as energy, healthcare, food … they're forced to cut back on big things they can control, like rent.
Think about that when you jump on the senior housing bandwagon. Not all senior housing communities or investments are created equal.
Also, for investors with properties in retirement markets … even if YOUR tenants aren't depending on pensions and social security directly …
… those retirement checks still provide the economic fuel for the local economy.
After all, your tenants might work at the restaurant, gas station, grocery store, dry-cleaner, auto shop, or landscaping service providing services to retirees.
When retirees cut back, it affects those tertiary businesses and their employees (your tenants). Pay attention to these dependencies.
Bigger picture, failing pension plans mean potential bailouts.
While the Federal government can (for now) still print unlimited amounts of dollars, local municipalities cannot.
So failing local government pensions create a huge temptation for local officials to increase property taxes and the costs of municipal services.
Landlords are easy targets for pandering politicians in cash-strapped towns.
And while you might not pay directly for all municipal services, it doesn't matter. If the tenant's costs go up, it puts downward pressure on their ability to pay you rent.
It's a complex eco-system and we're all inter-connected.
Bailouts also could mean big federal tax increases, or perhaps even worse … loss of faith in the dollar, rising interest rates (pressure on both you and the tenants), and a general decline in the economy, jobs, and wages.
Robert Kiyosaki tells us failing pensions are one of his biggest concerns right now.
There's more to watch out for, but before you go into a full-fetal coma, let's end on a high note …
The flip-side of any crisis is opportunity.
When asset prices collapse, those who are liquid, educated, well-connected, and emotionally prepared can acquire quality assets at bargain prices.
So note to self: Now is the time to get liquid, educated, well-connected, and emotionally prepared.
Sadly, many retirees will sell homes to raise cash, then enter the ranks of renters. So just like 2008, demand for rentals in the right areas could actually increase.
Therefore, it's important to really understand your markets, their drivers and demographics, and to be mindful of the product types and price points favored by an increasingly large retirement population.
For example, multi-story homes can be less desirable to seniors. Warm weather is a plus … who wants to shovel snow in their 70s?
Great local medical services are also really important to seniors.
And if retirees have moved away from friends and family in search of affordability, great transportation infrastructure is another valuable market "amenity".
And of course, areas with an overall lower tax burden help those fixed incomes stretch further.
It's not rocket science, but you do have to think.
That's why we attend conferences and listen to smart people talk about all these things from different perspectives.
It's also why we host the Investor Summit at Sea™ each year, where we get together with big-picture thinkers together and street-level niche experts to find ways to think big but invest small and smart.
Whether you join us at these events or find your own tribe, we encourage you to take your nose off the grindstone a few times a year and confer with the smartest investors you can find.
Because even though you can't possibly watch it all and see every threat or opportunity forming, your tribe can. And you can all learn faster together.
Until next time … good investing!
More From The Real Estate Guys™…
The Real Estate Guys™ radio show and podcast provides real estate investing news, education, training, and resources to help real estate investors succeed.
---
Love the show?  Tell the world!  When you promote the show, you help us attract more great guests for 

your

 listening pleasure!
Last week the Fed pumped over $200 billion of freshly printed cash into the repo market.
Since then, the Fed's upped the ante to $400 billion … and counting.
For those young or asleep during the 2008 financial crisis …
… back then, the Fed provided an infusion of $85 billion per month to keep the wheels on the financial system bus.
Today, they're pumping in nearly that much PER DAY.
That's MIND-BOGGLING.
They're trying to keep interest rates DOWN to their target. Of course, interest rates matter to real estate investors. We typically like them low.
But this isn't about real estate. It's more about banks who hold debt (both mortgages and bonds) on their balance sheets.
As we explained last time, when interest rates rise, bond values fall …
… and a leveraged financial system with bonds as collateral is EXTREMELY vulnerable to collapse if values drop and margin calls trigger panic selling.
The Fed seems willing to print as many dollars as necessary to stop it.
And that brings us to an important question …
If the Fed can simply conjure $400 billion out of thin air in just a week … is it really money?
This matters to everyone working and investing to make or save money.
For help, we draw on lessons learned from our good friend and multi-time Investor Summit at Sea™ faculty member, G. Edward Griffin.
Ed's best known as the author of The Creature from Jekyll Island. If you haven't read it yet, you probably should. It's a controversial, but important exposé on the Fed.
In his presentation in Future of Money and Wealth, Ed does a masterful job explaining what money is … and isn't.
In short, money is a store of energy.
Think about it …
When you work … or hire or rent to people who do … the energy expended produces value in the form of a product or service someone is willing to trade for.
When you trade product for product, it's called barter. But it's hard to wander around town with your cow in tow looking to trade for a pair of shoes.
So money acts as both a store of value and a medium of exchange.
The value of the energy expended to create the product is now denominated in money which the worker, business owner, or investor can trade for the fruits of other people's labor.
This exchange of value is economic activity.
Money in motion is called currency. It's a medium of transporting energy. Just like electricity.
When each person in the circuit receives money, they expect it has retained its (purchasing) power or value.
When it doesn't, people stop trusting it, and the circuit breaks. Like any power outage, everything stops.
So … economic activity is based on the expenditure and flow of energy.
This is MUCH more so in the modern age … where machines are essential to the production and distribution of both goods and information.
Energy is a BIG deal.
This is something our very smart friend, Chris Martenson of Peak Prosperity, is continually reminding us of.
Here's where all this comes together for real estate investing …
New dollars conjured out of thin air can dilute the value of all previously existing dollars.
It's like having 100% real fruit juice flowing through a drink dispenser.
If someone pours in a bunch of water that didn't go through the energy consuming biological process of becoming real fruit juice in a plant…
… the water is just a calorie free (i.e., no value) fluid which DILUTES the real fruit juice in the dispenser.
Monetary dilution is called inflation.
Legendary economist John Maynard Keynes describes it this way …
"By a continuing process of inflation, government can confiscate, secretly and unobserved, an important part of the wealth of their citizens."
Inflation waters down real wealth.
Fortunately, real estate is arguably the BEST vehicle for Main Street investors to both hedge and profit from inflation.
That's because leverage (the mortgage) let's you magnify inflation's effect so your cash-on-cash ROI and equity growth can outpace inflation.
Plus, with the right real estate leverage, there's no margin call. Meanwhile, the rental income services the debt.
Even better, the income is relatively stable … rooted in the tenant's wages and lease terms. Those aren't day-traded, so they don't fluctuate like paper asset prices.
Effectively, you harness the energy of the tenant's labor to create resilient wealth for yourself. And you're doing it in a fair exchange of value.
Of course, the rental income is only as viable as the tenant's income.
This brings us back to energy …
Robert Kiyosaki and Ken McElroy taught us the value of investing in energy … and markets where energy is a major industry.
First, energy jobs are linked to where the energy is. You might move a factory to China, but not an oil field. This means local employment for your tenants.
Your tenants might not work directly in the energy business, but rather for those secondary and tertiary industries which support it. But the money comes from the production of energy.
Further, energy consumers are all over the world, making the flow of money into the local job market much more stable than less diverse regional businesses.
It's the same reason we like agriculture.
While machines consume oil, people consume food. Both are sources of essential energy used to create products and provide services.
So when it comes to real estate, energy, and food … the basis of the investment is something real and essential with a permanent demand.
Though less sexy and speculative, we're guessing the need for energy and food is more enduring than interactive exercise cycling.
Real estate, energy and agricultural products, are all real … no matter what currency you denominate them in.
And the closer you get to real value, the more resilient your wealth is if paper fails.
Right now, paper is showing signs of weakness. But like a dying star, sometimes there's a bright burst just before implosion.
Remember, Venezuela's stock market sky-rocketed just before the Bolivar collapsed.
Those who had real assets prospered. Those who didn't … didn't.
Are we saying stocks and the dollar are about to implode? Not at all. But they could. Perhaps slowly at first, and then suddenly.
If they do and you're not prepared … it's bad. It you're prepared and they don't … not so sad. If they do and you're prepared … it could be GREAT.
Real assets, such as well-structured and located income property …
… or commodities like oil, gold, and agricultural products (and the real estate which produces them) …
… are all likely to fare better in an economic shock than paper derivatives whose primary function is as trading chip in the Wall Street casinos.
So consider what money is and isn't … the role of energy in economic activity … and how you can build a resilient portfolio based on a foundation of real assets.
"The time to repair the roof is when the sun is shining."
John F. Kennedy
Until next time … good investing!
More From The Real Estate Guys™…
The Real Estate Guys™ radio show and podcast provides real estate investing news, education, training, and resources to help real estate investors succeed.
---
Love the show?  Tell the world!  When you promote the show, you help us attract more great guests for 

your

 listening pleasure!
It's been a busy week of alarming financial news!
Of course, events that rattle financial markets sometimes barely register to real estate investors. That's because rents and property values aren't directly involved in the high-frequency trading casinos of Wall Street.
So while paper traders frantically scramble to avoid losses or skim profits from currency flowing through the machinery …
… real estate investors calmly cash rent checks and wonder what all the fuss is about.
However, as seasoned investors discovered in 2008 …
… Wall Street's woes sometimes spill over and become Main Street blues … primarily through the linkage between bond markets and mortgages.
So even though the Saudi oil almost-crisis garnered a lot of attention …
… something BIG happened in an obscure corner of the financial system which has alert observers concerned …
Repo Market Chaos Signals Fed May Be Losing Control of Rates
Bloomberg, 9/16/19
Repo Squeeze Threatens to Spill Over Into Funding Markets
Bloomberg, 9/17/19
And no, this isn't about people losing their cars or homes. It's about a systemically important part of the financial system.
Before you tune out, remember …
… when you see words like "chaos" and "losing control" and "spill over" in the context of interest rates and funding markets … it's probably worth digging into.
When credit markets seize up, asset prices collapse. While this is troublesome for Main Street … it's DEVASTATING to the financial system.
And when the financial system breaks down, it affects EVERYONE … even smug real estate investors who might think they're immune.
So grab a snack and let's explore what's happening …
Wall Street operates on obscene amounts of collateralized leverage. Real estate investors use leverage too, but there's an important distinction.
There are no margin calls on real estate. So when property values collapse temporarily for whatever reason, positive cash flow let's you ride out the storm.
Not so in bond markets. When the value of a bond that's pledged as collateral falls, the borrower faces a margin call.
This means the borrower needs cash FAST. This is a risk of the game they play.
But when traders are confident they have ready access to cash at predictable and reasonable prices, they stay very active in the market.
This is important because healthy markets require an abundance of assets, cash, buyers, sellers, and TRUST to keep things moving.
When any one falters, markets slow down … or STOP … credit markets can freeze, economic activity stalls, and it hits real estate investors too.
The head Wizard at the Fed says not to worry … just like they said about the sub-prime problem back in 2007.
Fool us once, shame on you. Fool us twice, shame on us.
But we're far from expert on the repo market, so we encourage you to read up on what it is and why everyone's talking about it.
Meanwhile, we'll hit the high notes to get you started …
In short, the repo market is where short term borrowing happens. It's like a pawn shop where market participants hock bonds to raise some cash.
But when repo rates spike like this …
Source: Bloomberg
… it means there's not enough cash to go around.
Cash is like oxygen. You can live for a while without food (profit) or water (revenue) … but when you're out of cash, it's game over.
No wonder Wall Street freaked out …
'This Is Crazy!': Wall Street Scurries to Protect Itself in Repo Surge
Bloomberg, 9/17/19
Of course, we don't really care if Wall Street takes it on the chin.
But when craziness on Wall Street has the potential to spill over to Main Street, we pay attention.
In this case, the situation is dire enough the Fed stepped in with $53 billion of emergency cash … in ONE day.
This is the first time since the 2008 financial crisis the Fed's needed to do this.
The next day they added another $75 billion.
Then the Fed announced another rate cut … and hinted at more rate cuts … and suggested a willingness to print more money.
Then the VERY next day …yet ANOTHER $75 billion.
$53 billion here. $75 billion there. Pretty soon you're talking serious money … in this case about $200 billion in THREE days … and quite possibly a serious problem.
So what? What does any of this mean to real estate investors?
Maybe not much. Maybe a lot. We certainly hope the Wizards behind the curtain pull the right levers the right way at the right times.
But if this is a pre-cursor to The Real Crash Peter Schiff is concerned about, things could become more complicated than "just" a 2008-like collapse of asset prices.
As we chronicle in the Real Asset Investing Report and the Future of Money and Wealth video series, the world's faith in the Fed and dollar were shaken after 2008.
Meanwhile, negative interest rates on nearly $17 trillion in global debt is a symptom of a huge bond bubble today.
Here's why …
Just as rental property cap rates fall when investors bid prices up … so do bond yields fall when investors bid bond prices up.
And just like when over-zealous real estate speculators bid property prices up to negative cash flow … so over-zealous bond speculators have bid bond prices up to negative yields.
Negative yields are a symptom of a speculative bubble.
These unsustainable scenarios typically end badly when there's no greater fool left to bid the price up further.
And then, when the market goes "no bid" … prices collapse. Bad scene.
Remember, bonds are the foundation of the credit market and financial system.
This repo problem is like finding a big crack in the foundation of your favorite property.
The bigger concern is the size of the building sitting on the faulty foundation … and how much it might take to patch the crack.
So here's the inspection report …
Global debt is around $250 TRILLION. These are bonds … many of which are pledged as collateral for loans … creating an almost incomprehensible amount of derivatives.
Worse, many of those pledged bonds are subject to margin calls.
This is a HIGHLY unstable situation and operates largely on trust.
Think about what happens if bond prices fall …
Borrowers who pledged bonds are upside down and need to raise cash fast.
When they get to the market, they find there aren't enough dollars to go around. Cash starved sellers start discounting to attract buyers … causing rates to rise.
Again, it's just like trying to sell an apartment building in a slow market. As you lower the price, the cap rate (yield) goes UP.
As yields rise, bond values everywhere fall … triggering more margin calls, more demands for cash, more desperate sellers … and a dismal downward death spiral.
And then it spreads …
As the demand for cash grows, anything not nailed down is offered for sale … often at a steep discount to compete for a limited supply of dollars.
This is contagion … falling prices spreading like wildfire across daisy-chained balance sheets.
Yikes. (Of course, if you have cash, it's a shopping spree)
Enter the Fed's printing press to save the day. But this ONLY works long-term if the market TRUSTS the Fed and their printed product.
In 2008, the world worried as the Fed took its balance sheet from $800 billion to $4.5 trillion. And that was just to paper over the now relatively small sub-prime mortgage mess.
It worked (temporarily) partly because the world didn't have much choice. Dollars were the only game in town.
Today is much different than 2008. The world is wiser. Alternatives to the U.S. dollar and financial system exist or are being developed.
And the SIZE of the potential implosion is MUCH bigger than 2008.
Meanwhile, the Fed has already returned to lowering rates … and now is injecting substantial amounts of fresh cash into the system.
The question is … can the Fed print enough dollars to paper over a serious bond implosion … and if they do, will the world still trust the U.S. dollar?
Perhaps this is why central banks have been loading up on gold.
Coming back down to Main Street …
Whether the repo market is a canary in the coal mine signaling looming danger … or just a friendly wake up call to stay aware and prepared for something else later …
… there are some practical steps Main Street real estate investors can take to build a little more resilience into their portfolios.
First is education. The more you understand about how things work and how to recognize warning signs, the sooner you'll see shifts so you grab opportunity and dodge problems.
It's why we constantly encourage you to study, attend conferences, and get into meaningful conversations with experienced investors.
Next, it's important to pay attention.
Most of what's happening is widely publicized. But things are easy to miss when events don't seem directly relevant to your Main Street life. They often are.
From a practical portfolio management perspective, it's probably a great time to lock in low rate long-term financing, cash out some equity and retain a good level of liquidity.
When prices collapse, cash is king … and credit doesn't count.
Be attentive to cash flows in current and future deals.
Invest in keeping your best tenants and team members happy. Look for ways to tighten up expenses and improve operations. Cash flow is staying power.
Focus on affordable markets and product niches supported by resilient economic, geographic, and demographic drivers.
Real estate is not a commodity or asset class. Certain markets and niches will outperform others. Be strategic.
Most of all, stay focused on the principles of sound fundamental investing. Be careful of having too much at risk on speculative plays.
As we've said before, an economy can be strong based on activity, but fragile based on systemic integrity.
If the system breaks down, then economic activity slows … sometimes dramatically … and if you're only geared for sunshine, the storm can wash your wealth away quickly.
Until next time … good investing!
More From The Real Estate Guys™…
The Real Estate Guys™ radio show and podcast provides real estate investing news, education, training, and resources to help real estate investors succeed.
---
Love the show?  Tell the world!  When you promote the show, you help us attract more great guests for 

your

 listening pleasure!
Housing Price Index to Production Wage Index
SOURCE: FEDERAL RESERVE ECONOMIC DATA HTTPS://FRED.STLOUISFED.ORG
(The data came from the Fed, but the chart was put together by The Heritage Foundation here)
You can see a tight correlation between wage growth and property prices from 1991 to 1999.  Then something happened to create a divergence.
That divergence blew into a BIG gap between wages and housing prices … with home prices inflating much faster than wages.  At least until the middle of 2007.
Then something else happened which crashed housing prices … and not just back down to the wage trend line …
… but housing prices dipped well below the trend line ("over-corrected"), hitting bottom in 2011 and starting a new "bull run" in early 2012.
That's when Warren Buffet famously proclaimed on CNBC … 
I'd Buy Up 'A Couple Hundred Thousand' Single-Family Homes If I Could
Warren Buffett 2/27/12
Smart guy.  Obviously, when you look at the chart, the timing was perfect.  And most folks who were buyers in 2012 are sitting on piles of equity today.
But now it's clear the correlation between housing prices and incomes remains broken.  Housing prices are once again stretching the limits of incomes.
No wonder there's pressure to lower taxes, interest rates, and oil prices!
The only way to keep this party going is to make those relatively anemic household incomes control bigger loans.  And to no surprise …
Average U.S. mortgage size hits record-high $354,500
Reuters, 3/13/19
Does this mean housing prices are about to crash again?  Maybe.
It's said history doesn't always repeat itself, but it often rhymes.  That's a catchy way of saying people often find new ways to make the same mistakes.
Then again, smart people learn from their mistakes so they can avoid making them again.
In this case, go back and look at the chart.  But instead of focusing on housing prices, focus on incomes.
What do you see?
Incomes are slowly, consistently, persistently, steadily … rising.
Of course, if you look at the CPI (inflation) chart below, you can see the cost of living is also rising …
So just because people are making more money, it doesn't mean they're getting ahead.
In fact, folks who don't own inflating assets which can be sold or borrowed against to supplement their incomes … are falling further and further behind.
So what does it mean, what can we learn, and what can we do to survive and thrive?
These are all topics of a much bigger discussion.  We covered some if it in a recent radio show.
For now, here are a few suggestions to consider:
Focus on investing and underwriting for cash-flow …
Yes, you'll make more money on equity.  But equity is a by-product of cash-flow.  The more cash-flow, the more equity.
More importantly, conservative cash-flow gives you staying power when asset prices temporarily collapse.
Think of equity as a fun, but fickle lover … and cash-flow as the loyal, predictable partner you can build a life with.
Sequester some bubble equity for a rainy day …
Rates are low.  Lending guidelines are softening.
This indicates there's a lot of motivation (desperation?) to get more debt in the system … a sometimes-telltale sign we're nearing the end of a boom cycle.
Of course, when you harvest equity from properties, it's important to be smart about using the proceeds.
We think it's best to create cash-flow (have we mentioned this is important?) … along with liquidity, and safety from volatile markets and financial systems.
We could do an entire series on this one topic … and in fact, we're working on it.
Something like … "knowing what we know now, this is what we wish we would have done heading into the 2008 financial crisis."
Yes, we know the title needs a little work.
Watch for signs which signal shifts …
Shift happens.  It's painful when you're on the wrong end of it, and that usually happens because you missed the sign … not because it wasn't there.
In 1999, Uncle Sam pressured then semi-private Fannie and Freddie to lower their lending standards to help marginal borrowers buy homes.
It worked.  Home ownership … and prices … went way up.
In 2001, the Alan Greenspan Fed threw gasoline on the fire by pumping in billions (which was a lot of money back then) into the system to reflate the stock market after the Dot Com crash.
But a lot of the money ended up in bonds … mortgage-backed securities in particular … and ultimately into housing … inflating an equity bubble.
Oops.
In fact, Greenspan tried to jawbone the markets into prudence.  But he'd already spiked the punch bowl … and everyone was in full-blown party mode.
More recently, the Fed tried to take away the current punch bowl by raising rates … and took a lot of criticism.
When you see interest rates and lending standards falling, it's a sign.
Study history … and talk with smart, experienced people …
 Everything is 20/20 in hindsight. It's easy to predict the past.
But as it's been said …
 "Those who don't know history are doomed to repeat it." – Edmund Burke
That's why we encourage attendance at live events like the New Orleans Investment Conference and the Investor Summit at Sea™.
These are great places to connect with like-minded folks, have our perspectives broadened, and get into great conversations.
But even if you're a dedicated homebody, invest in finding a local tribe of similarly interested people to study and talk with.
You'll learn more faster in conversations with others compared to simply gorging yourself on terabytes of content.
It's important to use conversation to process what you consume.
Enjoy the sunshine, but pack an umbrella …
We're not saying a crash is coming.  But no one can say it isn't.
It seems to us the best plan is to prepare for sunshine or rain.  In practical terms, this means ….
… organize some liquidity and keep it insulated from both market risk and counter-party risk …
… build a solid brand and network with well-capitalized potential investors …
… fortify the cash-flows and financing structures on your keepers …
… jettison assets you think already have their best days behind them …
… study history, watch for clues in the news, and mastermind with smart investors.
Because you're only better off for doing all these things whether the party continues or comes to an ugly end.
And this is probably not a good time to get too over-extended.
Besides, even if you're interested in aggressive personal wealth building right now …
… it's arguably faster and safer to build rapid wealth through syndication rather than getting personally over-extended.
Until next time … good investing!
---
More From The Real Estate Guys™…
The Real Estate Guys™ radio show and podcast provides real estate investing news, education, training, and resources to help real estate investors succeed.
---
Love the show?  Tell the world!  When you promote the show, you help us attract more great guests for 

your

 listening pleasure!
Real estate investing can be lonely.  Very few financial conferences or commentators even talk about real estate … much less endorse it as a wealth building vehicle.
So real estate investors huddle together in obscure corners of the financial community … quietly making money and muttering about the trials and tribulations of tenants, toilets and 1031 tax-deferred exchanges.
But recently, mainstream financial headlines seem to be painting a rosier picture of real estate …
Several news outlets published articles referencing this Bankrate.com article and survey which says Americans prefer real estate over cash, stocks, gold and bonds …
The article says …

"… for the third consecutive year real estate is the favorite way to invest money not needed for at least a decade …"
"… home prices have gone gangbusters recently, climbing back above their record pre-crisis levels … according to CoreLogic."
Click Bait and Switch
But then the balance of the article is essentially dedicated to telling readers why the survey respondents are wrong for preferring real estate over stocks …

"Still, 'it's a rather poor investment,' says [a] RBC Wealth Management financial advisor.  'It's highly illiquid, and markets aren't always rational.'"

"One study … found that housing only returned 1.3 percent per year after inflation from 1900 to 2011, while stocks tended to perform more than four times better."

As you might guess, RBC Wealth Management deals in paper assets.

Their trite critiques of investment real estate reveal a lack of understanding at best … and a dishonest bias at worst.

Let's break it down.  Because whether you're raising private capital to invest in real estate …

… or just trying to convince your spouse or in-laws real estate is a viable alternative to stocks, bonds and mutual funds …

… it's important to be able to rebut the financial fake news bias against real estate.

Liquidity – LOL
The flip side of liquidity is volatility.  When traders can move in and out of an asset quickly, it makes the asset price volatile.  So liquidity isn't automatically a good thing.
The survey asked about money "not needed for at least a decade" … so liquidity isn't what investors are looking for when they buy real estate.
Besides … to say housing is "illiquid" is inaccurate. 
"Illiquid" means "not easily converted into cash" and "of a market with few participants and a low volume of activity". 
Sure, you can't day trade houses … but we see that as a plus.  It keeps prices more stable.
And when you can usually sell a house at a fair market price in about two months, that's hardly "illiquid".   Drop the price, and you'll sell it faster.
Market Rationality – ROFL
A paper asset promoter saying real estate "markets aren't always rational" … are you KIDDING???  That seems a LOT like the pot calling the kettle black. 
Way back in the 90's before the dot-com stock crash, Alan Greenspan famously accused stock market participants of "irrational exuberance".
Of course, a few years later the stock market crashed … and scared investors flocked TO real estate in the early 2000's.
With the stock market at nose-bleed levels today, we're guessing that's why people are preferring real estate over stocks again.
Only Returned 1.3 Percent – LMAO
The idea that "housing only returned 1.3 percent per year after inflation" is so off the mark it borders on absurd.
The argument is the PRICE of a home in 1900, adjusted for inflation to 2011, only grew on an annual basis of 1.3 percent …
… and that during that same period, stocks grew by "about four times that."
This argument assumes the only financial benefit of real estate ownership is price appreciation, which is a false premise.
We won't bore you with all the math, but you should grab a calculator and do it all so you can quickly blow-up this ridiculous idea that stocks beat real estate over the long haul.
Here it is in simple terms …
Leverage
When you put 25 percent down, you own property at 4:1 leverage.  So 1.3 percent appreciation is a 5.2 percent equity growth rate.

Right there, you're even with "about four times that".  But wait!  There's more …

Cash Flow 
Also missing from the comparison of stocks versus real estate is the rental income.  
Even if you're before tax positive cash flow is only two percent, with 4:1 leverage, your cash-on-cash rate is 8 percent. 
Amortization
A 30-year fully amortized loan at 5 percent reduces the loan balance (i.e., builds up equity) at a rate of over 2.6 percent per year.
Add 4:1 leverage, and you're growing equity at over 13% per year.  Now you're destroying stocks.
We'll skip tax benefits, which make it even BETTER, and let you tally the total. Any ONE of the three beats "four times that" all by itself.  Together … it's a wipe out.
People Aren't Stupid
Main Street investors have common sense … and at this stage of the information age, they're able to research and fact check quickly.
They know stock prices are being propped up by cheap money and corporate buybacks … and with the Fed raising interest rates, the party might be ending soon.

The Bankrate.com survey reinforced what our anecdotal conversations tell us … Main Street investors are nervous about the stock market. 
Their preference for cash over stocks for a ten year hold says a lot.  Main Street is looking for safety and surety.
And Main Street investors like real estate.  They understand real estate.  They TRUST real estate.

But it's not just Americans seeking financial safety in real estate.  Foreign buyers just purchased a record amount of U.S. houses.
Real estate is where people park money for long term wealth development and preservation.
Go with the Flow …
Even though home ownership in the U.S. remains at decade lows, it's actually a boon for real estate investors.  Less homeowners means more renters.
For flippers and syndicators, real estate is highly regarded and in demand.  Money wants to be in real estate … so there's a big opportunity helping it get there.
And while anything can happen, it seems the appeal of real estate isn't abating any time soon.
Until next time … good investing!
---
 More From The Real Estate Guys™…
The Real Estate Guys™ radio show and podcast provides real estate investing news, education, training and resources to help real estate investors succeed.
As of this writing, the Fed hasn't yet announced their economic forecasts or whether they'll raise interest rates.
The talk on the street says the Fed will raise by 25 basis points (.25%).
History says a recession is coming … because 10 of the last 13 times the Fed engaged in a rate hike campaign, that's what happened. They're not particularly skilled at "soft landings".
The Fed also has a dismal record for economic forecasts. They chronically see sunshine even when clouds are forming. But that's not why Wall Street pays attention to them.
Day traders, hedge fund managers, and other players in the Wall Street casinos fixate on the Fed … hoping to be on the right side of whatever flow of cash results from anything they do or say.
Their mantra is "buy low, sell high" to generate cash flow. It's a fast-paced, high stakes game perfect for adrenalin junkies.
It's also a game which generates brokerage fees, highly taxable capital gains, and big bonuses. So both Wall Street and Uncle Sam love it.
Meanwhile, real estate investors sit off to the side … casually interested in what the Fed does … but much more concerned with collecting rent, watching expenses, and managing cash flow.
Cash flowing real estate is pretty boring. And super sexy. Like a faithful wife or girlfriend.
But if the Fed's likely hike is signaling a higher probability of recession, what's a real estate investor to do?
Here are some thoughts gleaned from a Business Insider article quoting legendary real estate investor Sam Zell …
"Sure, I'm always looking for unlocked potential … but everybody wants to look at how good a deal can get. People love focusing on the upside. That's where the fun is. What amazes me is how superficially they consider the downside.
For me, the calculation in making a deal starts with the downside. If I can identify that, then I understand the risk I'm taking. What's the outcome if everything goes wrong? What actions would we take? Can I bear the cost? Can I survive it?"
Zell also says, "… taking risks is really the only way to consistently achieve above average returns … in life, as well as in investments."
In other words, success is not about avoiding risk, but rather in understanding, accepting and managing risk … and only taking it on when the upside is worth it and you can afford the downside.
Here are some things for real estate investors to think about in preparing for the possibility of recession …
Consider increasing liquidity
Right now, there's a lot of equity in both stocks and real estate. If you've got excess equity on your balance sheet, it could be an ideal time to convert some of it to cash.
Yes, it's tempting to be fully deployed in good times. But if things slow down, cash is king. And if asset values fall, the market's going to take the equity anyway. Better for you to grab it first.
Emphasize durability of cash flow
It's a lot more fun to push rents to increase net operating income, and you should always look to optimize income. But earn it by delivering better value and not just by riding a hot economy.
If times get tough for your tenants, they'll start looking for value. When they do, make sure they find YOU at the top of the list.
Look for ways to trim expenses, lock in solid tenants with competitive longer-term leases, and restructure debt with an emphasis on stability.
You may leave a little on the table, but consider it recession insurance.
Gravitate towards affordable markets
If recession comes, businesses and households will be much more aggressive in seeking value.
Once you know you're competitive in your current markets, consider expanding your portfolio into markets that are likely to be popular with people and businesses looking to save.
Over-priced markets and properties will probably recede. While affordable markets and properties will likely benefit from increased demand.
Watch for "Sea Change"
Sometimes recessions are just bumps on the road of business-as-usual.
Sometimes recessions are part of a much broader transformation.
There are MANY things going on in the world which are far from business-as-usual. Like recessions, they can be unnerving, but they also create opportunity.
The dollar's future as the world's reserve currency, technology's impact on labor, unprecedented global debt, the ascent (and now slowing) of China … are some of the many macro-factors we pay attention to.
Each of these has the potential to change the investing landscape in substantial ways.
Consider this CNBC headline …
'Made in China' could soon be 'Made in the US'
"Contrary to widespread belief, China isn't the cheap place to manufacture that it once was, and rising costs have been forcing manufacturers to explore new countries to make their goods."
The article quotes the president of a Chinese textile firm …
"Add in the possibility of a lower corporate tax to as little as 15 percent, as proposed by Trump, and the U.S. becomes a no-brainer for many manufacturers …"
Could hard times in China lead to a resurgence of the U.S. rust belt?
Here's the point …
Recession in and of itself isn't necessarily a "bad" thing. It's an event. In fact, it's a regularly recurring event.
Recession isn't necessarily universal or global. In other words, it doesn't affect all industries, people or locations the same way at the same time.
A recession in one place can lead to a boom in another and vice-versa as people, businesses and money flow to and from challenges and opportunities.
Like winter, a recession is a season. It may not be as fun as the sunshine, but for the prepared it's not a big deal.
Going back to the wisdom of Sam Zell … acknowledging the reality of the downside isn't a reason to hunker down and do nothing. Doing nothing has its own downside.
The world is full of very real threats … and that's GOOD. It creates movement from which pockets of opportunity emerge.
Because, as Sam Zell says "… taking risks is really the only way to consistently achieve above average returns …"
Your mission, should you choose to accept it, is to become a well-informed and diligent risk-taker.
Until next time … good investing!
---
 More From The Real Estate Guys™…
The Real Estate Guys™ radio show and podcast provides real estate investing news, education, training and resources to help real estate investors succeed.