If you're a mass consumer of financial punditry as we are, you've probably heard the term "black swan". 

In the context of investing, a black swan is some completely unexpected event that has a substantial impact on financial markets and investors …
… like back-to-back mega-hurricanes which wreak many hundreds of billions of dollars of damage.
Even as the millions of affected people are working through the enormous task of sorting through the damage and cleaning up the mess …
… investors far away from the stricken areas are assessing the potential ramifications of these huge and unexpected events.
As we discussed in a recent broadcast, there's certainly opportunity and a role for investors to play in helping these areas bounce back from disaster.
But it could be the affliction isn't purely physical.
Consider this recent CNBC headline … 
Harvey's hit to mortgages could be four times worse than predicted—and then there's Irma
"As many as 300,000 borrowers could become delinquent on their loans after Hurricane Harvey …"
"The sheer volume of homes hit by Hurricane Irma will likely cause an increase in mortgage delinquencies as well …"
The article references a report produced by Black Knight Financial Services … so we took a look and found these notable excerpts:
"More than 3.1 million properties are now included in FEMA-designated Irma disaster areas, representing approximately $517 billion in unpaid principal balances."
"Harvey-related disaster areas held 1.18 million properties – more than twice as many as with Hurricane Katrina in 2005 – with a combined unpaid principal balance of $179 billion."
That's $696 billion of mortgages that could potentially go bad because property owners are underinsured, have negative equity, or are owned by displaced people in financial distress.
For context, according to this 2007 article from Associated Press:
"Subprime mortgages totaled $600 billion last year [2006], accounting for about one-fifth of the U.S. home loan market. An estimated $1.3 trillion in subprime mortgages are currently outstanding."
In other words, the value of outstanding mortgages on ONLY those properties inside the disaster areas is over half of what the TOTAL of ALL subprime mortgages were leading into the 2008 financial crisis.
But, you say, all those mortgages aren't sub-prime.  Prime borrowers wouldn't walk on their mortgages … potentially triggering another debt crisis … would they?
Of course, no one knows what property owners affected by the CURRENT crisis will do … or how helpful banks and the government will be this time …
… but thanks to a research report by the National Bureau of Economic Research, we know the REAL reason people defaulted on their mortgages during the 2008 crisis was … lack of equity.
" … data show that the crisis was not solely, or even primarily, a subprime sector event."
"… but … a much bigger and broader event dominated by prime borrowers …"
"Current LTV is a powerful predictor of home loss, regardless of borrower type." (LTV is loan-to-value)
"… the role of negative equity remains very powerful."
Basically, people who own underwater properties (no pun intended … okay, maybe a little intentional) are more likely to walk on their mortgages.
So if that's true, and these afflicted area properties lose substantial value, it's possible the next "storm" will be a surge of bad mortgages … to the tune of hundreds of billions of dollars.
In other words, it's not just the mortgages on PHYSICALLY damaged properties, but ALL properties in the region whose values are dragged down …
… the way prime borrowers' properties were dragged down by sub-prime borrowers' foreclosures in 2008.
Does this mean another bad mortgage fueled financial crisis is looming?
That's hard to say.  If Wall Street has once again levered to the moon and issued trillions in derivatives against these mortgages, then things could get ugly.
However, this potential crisis is different than last time …
One major problem leading up to the 2008 financial crisis was household debt service payments as a percent of disposable personal income was sky high.
Back then, borrowers across the United States were tapped out.
Sub-prime borrowers were at the margin.  So when teaser rate loans reset higher, mortgage payments became unaffordable and sub-prime borrowers defaulted.
But these defaults were scattered over many markets because it wasn't a geographic problem … it was demographic. So MANY markets were affected.
When prices fell, they took the values of prime borrowers' properties with them … and prime borrowers began to default too … not because of affordability, but because of lack of equity.
Each new default put more downward pressure on home values, eroding more equity, and drawing more prime borrowers into default.
Today, at least according to this chart from the St Louis Fed, debt service to income is much lower.
Of course, if interest rates rise, wages fall, or inflation erodes purchasing power,  once again, borrowers at the margin could default … and that could trigger widespread defaults and collapsing prices.
But that's a worry for a different day. 
As far as the fallout from these hurricanes, our bet is defaults and falling values are likely to happen primarily only in the affected areas.
However, we also suspect any spike in defaults is likely to be mitigated quickly because of the lessons gleaned from 2008.
Lenders know playing hardball with distressed borrowers only makes the problem worse. We're guessing they'll be much more flexible with loan workouts and short sales this time.
And because this is a physical disaster, not a financial disaster … government aid is likely to be fast and generous … at least on behalf of homeowners.
Plus, Uncle Sam knows if they don't put out the fire fast, it could quickly spread and burn up their banker buddies.  We doubt they'll let that happen.
Better to bail the bankers out BEFORE an implosion by helping afflicted property owners and preventing price crushing foreclosures.
So … with all that said, we think there could be some serious TEMPORARY downward pressure on prices …
…and opportunities for private investors to step in with fresh funds, pick up some bargains, and help distressed property owners out of untenable situations.
That's because owners of investment properties may not get the same level of help as owner-occupants.  They'll need to turn to private capital for assistance.
Fortunately, both Houston and most of the affected markets in Florida were strong investment markets before the disasters.
And in spite of the horrific damage, most of the basic market fundamentals remain unchanged.  So when rebuilt, they'll probably solid investment markets.
Even better, these areas are likely to see a spike in economic activity as money is invested in reconstruction.  A lot of money will be pouring into these regions.
So we're watching these areas carefully … because when the window of acquisition opportunity opens, it may only last for a short while.
Until next time … good investing!
---
 More From The Real Estate Guys™…
The Real Estate Guys™ radio show and podcast provides real estate investing news, education, training and resources to help real estate investors succeed.
If you earn, save, borrow, invest, or denominate wealth in dollars, this CNBC headline might concern you:
Comments from readers showed people were confused …
"Why being long the US dollar is 'very very dangerous' right now" … what the hell does that mean?"
"1st prize for ambiguous headline"
This commenter feels trapped …
"All Americans are long on the Dollar. There is no other place to be right now."
As we often say, mainstream financial news and its readers tend not to understand real estate investing. Conversely, many real estate investors get confused by mainstream commentary.
So let's break this down for real estate investors …
Being "long" just means you own it.  If you're long a stock, you own it for the long haul.  You think its future is bright.
Being "short" means you've sold it.  With stocks, "short selling" is borrowing a stock you don't own to sell at today's price.
You're betting the stock will go down, so you can buy it back cheaper later to pay back the broker you borrowed it from.
It may seem weird to sell something you don't own.  But it's not any weirder than spending money you don't have.  People do that all the time.
So "long" the dollar is holding cash or dollar denominated bonds.  Being a bond holder is basically the same as being a lender.  You lend dollars and accept dollars in repayment.
Borrowing is being short the dollar.  You'd rather "sell" (i.e., spend or invest) dollars today at today's value … and then pay back later with cheaper (inflated) dollars.
So if you think the dollar will get stronger over time, you'd pay off debt and save cash.
This chart might influence your opinion:
Source: https://fred.stlouisfed.org/series/CUUR0000SA0R
If you think the dollar will continue it's 104-year slide, you'd "short" the dollar … by borrowing and converting dollars into real assets.
The author of the subject article is clearly bearish on the dollar.  He thinks it's "very, very dangerous" to be long the dollar.
So the commenters who complain the headline is ambiguous or confusing simply don't understand history … or the concepts of long and short.
And the comment that "all Americans are long the dollar" and "there's no place else to be right now" isn't accurate either.
Real estate can be a great way to short the dollar.
Using a purchase or cash-out mortgage, you can leverage the income from a rental property to borrow (short) dollars with a mortgage.
Just pay attention to cash flow and the spread.
If you can borrow money at 5% and buy a property cash flowing at 8%, you're earning a 3% spread on the borrowed money. Nice.
For liquid savings, you can use other currencies, precious metals, Bitcoin, or other highly liquid dollar alternatives.  You don't need to save dollars just because you earn them.
Real estate is also awesome because you can "straddle" … basically going long and short at the same time.
To straddle using real estate, you'd use a cash out mortgage (debt) to short the dollar.
Let's say it costs you 6%, which would be deductible in most cases (check with your tax pro).  So your net cost might only be 4%.
You can go long the dollar by lending the loan proceeds against a high equity property at 9%.
Now, you're long and short equal amounts at the same time.  You've got a positive spread (9% income against 4-6% expense) and positive cash flow.
Plus, the loan you made is backed by a property you'd be happy to own if the borrower defaults.  High equity and good cash flow.  If there's not, you shouldn't have made the loan to start with.
Now, you're prepared for a strong or falling dollar.
Think about it.
If the dollar falls (inflation), you're in good shape.
Inflation causes real assets and income, like real estate and rents, to go up in dollar terms.  Meanwhile, your debt and debt service remains fixed.  You win.
Meanwhile, even though you're long the dollar with the loan you made, the cost of the funds (your debt) is fixed.  So you're fixed on both sides.  You're even.  And with a positive spread, you win.
Plus, inflation causes the property you loaned against and the income it produces to go up in dollar terms.  So the loan you made is safer because the collateral got better.  You win.
But what if the dollar gets strong?
First, let's define "strong."
There's "strong" compared to other currencies, like what's been happening over the last few years.  That's very different than "strong" in terms of purchasing power and against real assets.
The former is relative strength.  The latter is REAL strength.
Recently, the dollar has gotten strong relative to other currencies.  Yet real estate and rents both went up.  A relatively strong dollar didn't hurt real estate.
It would take REAL dollar strength to push down the dollar-denominated price of real estate and wages. That's REAL deflation.
MAYBE that could happen.  But imagine the reaction of the Fed, the politicians, the banks, and the voters, to falling real estate prices and wages.
You don't have to imagine.  We all know… because it's what happened in 2008.  They pulled out ALL the stops to reflate everything.  They had to.
That's because the banks hold trillions in debt, and the federal government owes trillions.  Inflation serves them both best. They're scared to death of deflation.
That's because banks need property values to hold or increase … otherwise, upside down borrowers walk.  Banks fear holding non-performing loans against negative equity properties.
And no one's more motivated to pay back cheaper dollars than the world's biggest debtor, Uncle Sam. Debtors LOVE inflation.  It makes their debt easier to pay.
So … the long and the short of the dollar is it's that it's probably better to be short for the long haul. And nothing lets you do that better than leveraged income producing real estate.
Until next time … good investing!
---
More From The Real Estate Guys™…
The Real Estate Guys™ radio show and podcast provides real estate investing news, education, training and resources to help real estate investors succeed.
Well, that didn't take long…
We recently alluded to the possibility of rising rates…whether the Fed raised them or not.
Then lo and behold, this headline popped up in our news feed:
Treasury Yields, Mortgage Rates Rising at Record Pace
Of course, rates are still crazy low.
But the move is noteworthy… beyond the obvious impact on the cost of the debt we use to acquire real estate and reposition equity.
The REAL Problem with Rising Rates
So what if interest rates rise?
It's complicated, but important. Because the debt markets (bonds and their derivatives) are BY FAR the largest financial markets in the world.
The problem isn't simply borrowing costs. It's what rising rates due to big players' balance sheets… and what that means to Main Street investors.
Famed bond fund manager Ray Dalio recently suggested that just a 1% rate increase could destroy over $2 TRILLION of balance sheet wealth.
In fact, without ANY move from the Fed… $1 TRILLION in wealth disappeared right after the election.
How can this happen? And how does it trickle down to Main Street?
Bond… Licensed to Kill
Remember two basic concepts:
When bond values go down, interest rates go up… and vice versa; and…
When bond values go down, anyone holding bonds as an asset, sees their net worth go down.
The latter is arguably the BIGGEST THREAT to your portfolio… not necessarily because YOU own bonds, but because of how bonds affect the financial system your investments float in.
The Daisy Chain
Many players in the paper markets borrow against their bonds the way you borrow against your real estate.
The loans they take out become their liability just like your mortgage becomes your liability.
But that same loan also becomes the lender's asset, just like your mortgage becomes your lender's asset.
Make sense?
When you get a bunch of players in the market all borrowing against bonds to create new bonds… that the next guy borrows against, you have a daisy chain of counter-party risk. Counter-party risk is when one person's asset is another's liability. If the person owing goes bust, the value of the asset collapses.
Think of a group of mountain climbers all chained together hanging off a cliff. If just ONE person falls, it's a problem for EVERYONE.
Growing Debt Means Rising Prices
All this borrowing creates purchasing power, which pushes asset prices UP.
It's just like when a college student gets a student loan. It pulls their future earnings into the present and bids UP the price of college today.
Debt doesn't make things cheaper. It makes them more expensive.
As these bonds and derivatives (debt) are created, the excess purchasing power has been recycled into even more bonds and derivatives in a vicious cycle of exploding debt.
Observers are watching consumer price inflation (CPI) and conclude "inflation is stubbornly low".
Maybe consumer inflation hasn't happened…yet. But bond price inflation sure has.
Rates Went Down, Down, Down and the Bonds Went Higher
Because as debt begat debt begat debt, all that purchasing power bid UP the price of bonds, driving yields (interest rates) DOWN.
But after going down for over three decades, interest rates have hit "the zero bound".
In fact, in several countries, bonds have been bid up into negative yields… for the first time in history.
Seems like rates don't have much of anywhere to go but up… which means bond prices don't have much of anywhere to go but DOWN.
This is where it gets messy…
I Owe You, You Owe Me, We Owe Them and We're in Debt Together
Congratulations. You're really a hardcore newsletter reader. Thanks for getting this far.
Because here's the TICKING TIME BOMB in the financial system…
If rates go up or bond prices go down, then the daisy chain of counter-party risk starts to implode across the too-big-to-fail players' balance sheets… taking asset prices with it.
Read that again and be sure you're tracking.
Because here's the fuse…
Your Margin's Calling
When a bond pledged as collateral in these paper derivative markets falls too far, the borrower gets a margin call.
So the borrower needs to put up cash or risk having the collateral (their bonds) sold into a falling market.
This puts a nasty dent in the borrower's balance sheet.
If this only happens to one player, no big deal. But remember, all these players are daisy chained together.
Call the Doctor… I Think I'm Gonna Crash
When bonds fall, everyone margined needs to come up with cash fast to meet their margin calls.
Wide scale margin calls suck cash out of the system. Lots of it. Economic activity slows way down.
For players who aren't sitting on enough cash to make their margin calls, they'll need to sell assets into an already falling market. This is like pouring gasoline on a fire.
That's because if everyone is short of cash, who can buy the assets?
If the cash crisis is bad enough, the markets go "no bid" and prices fall faster and farther which compounds the problem.
All the daisy chained balance sheets start to implode… pulling the next one with them into a black hole.
Bad scene. This is what happened in 2008.
Is the REAL Crash Still Yet to Come?
Money manager, best-selling author, financial pundit and Summit at Sea™ faculty member Peter Schiff, predicted the 2008 disaster in his 2006 best-selling book Crash Proof.
Peter says none of the fundamental problems which caused the 2008 crisis have been fixed. In fact, Peter says, they've gotten worse… and The Real Crash is yet to come.
Last time, central banks printed TRILLIONS to buy the "toxic assets"… putting a bid in a no-bid market. This stopped the free fall.
But that exploded the Fed's balance sheet from around $800 billion to nearly $5 trillion, where it is today.
Smart guys like Peter Schiff and Jim Rickards don't think the Fed can do it again without destroying the dollar and causing hyper-inflation. That's why on our last Summit at Sea™, both advised our Summiteers to hold some gold.
The Role of Real Estate in a Safe Haven Portfolio
You've read ALL this way… so before you go full fetal… remember GREAT FORTUNES were made in the wake of the crash.
Properly structured and liquid investors went on the shopping spree of a lifetime.
Income producing real estate is arguably one of the BEST havens in ANY storm. We're planning a future episode to discuss this very topic.
A New Sheriff In Town
Headlines are currently dominated by all things political. It's tempting to get caught up in that. Be careful.
While the U.S. switches out the Presidency, we choose to focus on things we can control. Like our own education for effective action.
The moral of this story?
Study. Network and converse with smart people. Be proactive with your portfolio.
We say "Plan and Do" is better than "Wait and See."
Until next time,
Good Investing!
More From The Real Estate Guys™…
The Real Estate Guys™ radio show and podcast provides real estate investing news, education, training and resources to help real estate investors succeed.
After our last episode of Ask The Guys, we asked Walter, our email room manager, to rummage through our email inbox and gather up a bunch of listener questions about loans and lending.  And he came up with some gems!
So we dialed up our lending brain trust and convened in our Dallas studio to answer your questions about loans and lending.
Behind the microphones and ahead of the yield curve for this episode of The Real Estate Guys™ radio show:
Your well-capitalized host, Robert Helms
His living on borrowed time co-host, Russell Gray
Residential investor lending specialist, Graham Parham
Commercial lending specialist, Michael Becker
After several years of tight money, it's nice to be able to talk about getting loans again.
Even better, lenders are beginning to to get more creative in looking for ways to attract new borrowers.
But while that's good news, it means savvy investors need to stay on top of the ever-evolving underwriting guidelines.  That's why it so important to have one or more mortgage pros on your team.
So when Walter dragged in a bag of emails full of lending questions, we called on our lending gurus, Graham Parham and Michael Becker, to help us answer.  In fact, we made them do all the work. 😉
We talk about what happens when you're fortunate enough to have equity and want to use a cash out refinance to access it for additional investment.
We discover that…from a lending perspective…not all properties are the same.
For example, a condominium might be in great shape…and your credit score and debt-to-income ratios might be amazing…
But if there's too many renters and not enough owners living in the complex, your condo might be "unwarrantable".
That means the government subsidized lenders, Fannie Mae and Freddie Mac, don't want to make the loan.
Bummer.  Now you can't get the cheapest rates.
However, all is not lost.  Because while Fannie and Freddie might shun your deal, there's an emerging group of private money lenders who can probably help you.
Of course, it's more expensive compared to Fannie and Freddie.  But probably better than leaving your equity trapped and idle in a property.
We also talk about HELOCs (Home Equity Lines of Credit).  These are nifty tools that allow you to have what is essentially a revolving line of credit against the equity in your property.
For a while…in the wake of the mortgage meltdown…lenders were shutting these credit lines off en masse.
Today, lenders are advertising to attract HELOC borrowers.  Happy days are here again!
Of course, we don't think it's smart to count on HELOCs for essential liquidity.  After all, the lender can shut the line off at will.
But they can be VERY handy tools for tapping equity…and only paying interest when you have the funds drawn.  Nice.
One of the issues borrowers are facing is income documentation.
It SEEMS like documenting income is a good idea.  After all, who would lend to someone who doesn't have enough income to make the payments?
BUT…as our good friend Robert Kiyosaki always reminds us…there are three sides of the coin.
In the case of income documentation, most self-employed people are working diligently with their tax advisor to MINIMIZE (legally) the amount of income showing in their tax returns.
But when it comes to borrowing, the lender wants to see LOTS of income.
It used to be that lenders understood this, and would allow a borrower to "state" their income…rather than prove it.
As long as they had good credit, savings, and a legitimate source of income, the lender assumed if the borrower was willing to risk their down payment and credit score, they probably had the means to repay…whether or not the tax returns proved it.
Of course, when real estate got "hot"…and everyone was rushing in and betting on never-ending price appreciation…borrowers and lenders got sloppy.  And we all know what happened.
So today, borrowers need to plan ahead.  That means preparing your income documentation…including your tax returns…TWO YEARS in advance of your purchase!
Obviously, it's a REALLY good idea to work closely with your mortgage AND tax advisors.
Of course, if you decide to make the leap to commercial lending (more than 5 residential units or anything non-residential)…it's the income of the PROPERTY that needs to qualify…and it's your balance sheet…and not your income statement…that the lenders will be interested in.
There's another group of people who are somewhat locked out from all the great cheap government subsidized loans.  Foreigners.   And foreigners have been very interested in buying up U.S. real estate.
Of course, where there's demand, entrepreneurs (even lenders) will look for ways to create supply.  But as you  might imagine, those solutions don't involve government programs.
Still…some leverage…even at higher interest rates…can be better than no leverage.
As we often say, "Do the math and the math will tell you what to do."
Another question that came up has to do with Fixed Rate versus Adustable Rate…which is best?
The answer….as you might guess…is "IT DEPENDS!"
It's hard to imagine interest rates falling too much farther.  So the probability is higher rates in the future.
With that said, asking the the lender to fix your rate for 30 years puts all that risk on them…which you might like…but it's insurance you'll pay a premium for.
So the decision to go fixed or adjustable can be largely based on YOUR plans for the property.  Do you plan to sell in 3-5 years?  Do you plan to hold for 30 years?
Also, if you decide to exit the property in a few years…will you buyer be able to get affordable financing?  You can't always assume you can freely get out of the property…at least not at your price…because if rates are up…there will be less buyers and likely less appreciation.
We think it makes sense to look at the terms of your ARM…and if you can live with the WORST case scenario interest rates…and want to enjoy the low rates of adjustable in the meantime…and ARM could be a good choice.
On the other hand, if you're squeezing into the property with thin cash flow based on a temporarily low interest rate…and you MUST get out in 3-5 years or you'll go bust…an ARM can be a time bomb.
Be smart.
Just like picking your property carefully, it's important to pick your financing carefully.  And your mortgage advisors can be VERY helpful in making good decisions.
For now, listen to our two expert guests and consider how you can be a smarter borrower.
Listen Now: 
The Real Estate Guys™ radio show and podcast provides real estate investing news, education, training and resources that help real estate investors succeed.
Money makes the world go around.  But when you don't have enough, loans are pretty handy.
Real estate financing has changed a LOT in the years following the Great Recession. To get up to speed on the state of the art of lending, in this episode we interview two loan pros.
Sitting in the broadcast cabaret:
Your host and Master of Ceremonies, Robert Helms
Master of the Obvious and no-I'm-not-related-to-Joel co-host, Russell Gray
Residential Mortgage Maestro, Graham Parham
Commercial Lending Mentor of Money, Michael Becker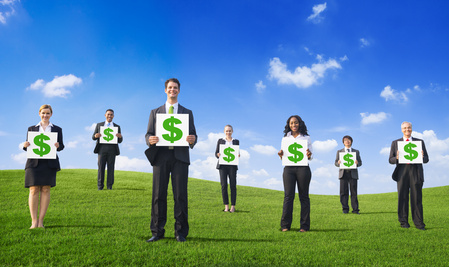 Back in the heyday of easy money…before the sub-prime meltdown exposed the flaws in that model…there were a plethora of loan programs being provided by a gaggle of eager salespeople.
Then everything blew up.  Or more accurately…imploded.  It was like someone tripped over the cord to the bounce house and all the air just came out.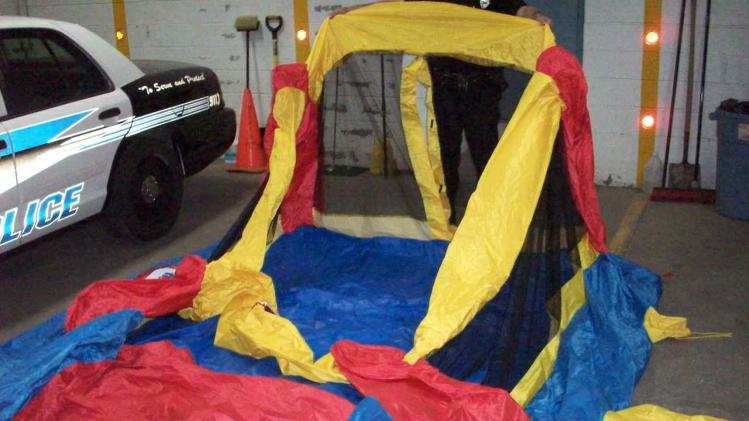 Most people in the mortgage business went broke.  Everything came to a grinding halt.
So the government and central banks intervened in a HUGE multi-trillion dollar way and put in a bottom to the free fall.
Some say they merely kicked a huge can a few years down the road.  Time will tell.
But coming out of the recession, it was much harder to get loans.  This was partly because many lenders were out of business.  And those that were still around were afraid of falling values and aggressive consumerist activism.
But that was then and this is now.
Today, by most accounts, the real estate bottom is well in place.  Equity is happening in many markets.
Dodd-Frank and its regulatory cousins are largely implemented and adapted to…and trillions of dollars in stimulus has worked its way into the marketplace and is looking for a home…to loan against.
All that to say that lending is loosening up, which makes real estate investing a little more fun…albeit more competitive.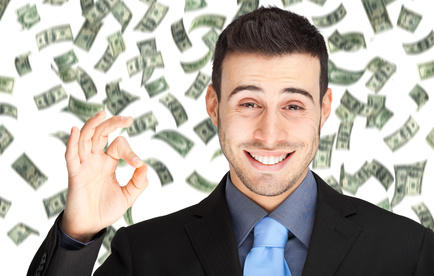 This means it's important to stay on top of new loan products and underwriting guidelines (the rules under which loans are approved).
Your mortgage team is your key to staying up to speed on this ever changing landscape.
When it comes to residential lending there are two basic categories:  4 units or less; and 5 units or more.
So in this episode we have experts on both to provide us an update on where they see lending today, and where they see it heading tomorrow.
If you're an active or aspiring real estate investor, you should be excited.  Because loan program innovation is back!  Private lenders (non-government) are getting back in the game.
This means more money flowing into real estate…and more money for you to work with to acquire more properties.  And right now, it's still dirt cheap.
But rather than clog the blog with all the details, we'll let you listen into the conversation yourself…Enjoy!
Listen Now: 
The Real Estate Guys™ radio show and podcast provides real estate investing news, education, training and resources that help real estate investors succeed.
The Real Estate Guys™ sit down and talk with Steve Forbes about jobs, the economy and real estate.
We don't know about you, but any time a billionaire, a CEO of a major company, a best selling author or a legit presidential candidate is willing to sit down and chat, our response is always, "Yes!".   In this case, our special guest for this episode, Steve Forbes, is ALL of those things wrapped into one.  So we're super jazzed to bring this exclusive interview to you.
In the broadcast booth at the Freedom Fest conference in Las Vegas:
Your Host and interviewer extraordinaire, Robert Helms
The just-happy-to-be-here Co-host, Russell Gray
Special guest, Forbes Magazine CEO, Steve Forbes



Mr. Forbes was the keynote speaker at the Freedom Fest conference and remained in attendance for the entire event.  In spite of a recent neck surgery, he was very accommodating and so Robert was able to sit down with Mr. Forbes for an impromptu interview.
We decided to ask him about his latest book, Why Capitalism Will Save Us – Why Free People and Free Markets are the Best Answer in Today's Economy. Mr. Forbes' thesis is that too much government is bad for business because it increases costs, diminishes productivity and takes too many resources away from creating jobs for an ever-growing population.  He calls for "sensible rules of the road" to provide a basic framework in which free people can conduct business.  Of course, the great debate is over what's "sensible".  His position is that less is more.
What we're really interested in is jobs. Jobs are where our tenants get their rent money.  It's where home buyers get the income stream to make the mortgage payments that prop up the property values that create passive equity.  Jobs are near the top of our due diligence check list when evaluating a market to invest in.  It's one of the reasons we like Dallas right now.  Among U.S. markets, it's doing pretty well.  Ironically, another great job market is Washington DC, but if there's a changing of the guard over the next couple of elections, that could change.  But we digress…
So Mr. Forbes shares his thoughts on the economy, job creation and the role of government in real estate, specifically Fannie Mae and Freddie Mac.  In his position as the CEO and editor-in-chief of Forbes Magazine, he gets to talk with many of people who shape, interpret and respond to public policy.  We really enjoyed our time with him and hope you will too!
On a side note, Steve Forbes is the nicest billionaire we've ever interviewed.  Actually, he's the only billionaire we've ever interviewed.  But he's still a very nice guy.  So, if you're a billionaire and want to come on the show and be nice to us, just give us a call.  Our door is always open. 🙂



Don't miss a show!  Subscribe to the Free Podcast
Want More?  Sign Up for The Real Estate Guys™ Free Newsletter!
Feeling undersized when going up against your lender in a loan mod negotiation? It's a big problem to wrestle with, but you're not alone!  Recent developments are tipping the scales back toward the borrower – and none to soon!  To get up to speed on the latest and greatest, we invited back to the show one of the most prolific commentators on the topic.
In the Sumo sand pit for this episode: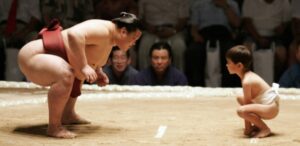 Your larger than life host, Robert Helms
Co-host and sand pit groomer, Russell Gray
The Godfather of Real Estate, Bob Helms
Special Guest, Mortgage Industry Pundit, Martin Andelman
Even though we see lots of opportunities in all the crushing problems facing today's real estate market, that isn't much consolation to people still grappling with mortgages that don't make sense.  No wonder our special report, What You MUST Know Before Attempting a Loan Workout (available in our Resource Center) has been our most requested publication for the last 18 months.  And when you consider that the number of modifications actually getting done are dwarfed by the huge number of mortgages currently in default, there's no way to take this problem lightly.  When it all shakes out, we know there's still a LOT of work to do before the balance sheets of banks and borrowers are stabilized.  It's a sizable task.
Enter Martin Andelman. Martin reminds us of Don Quixote from Man of La Mancha.  We almost went there with this blog, but the Sumo thing was way too much fun.  Still, Don Quixote was a crusader pursuing an impossible dream (the theme song from the movie), so it seemed to match.  It was hard to combine "impossible dream" with Sumo, unless there was a Speedo involved, and we didn't think that was a good fit, if you know what we mean.
Anyway, Martin's been an observer, commentator and outspoken critic of the banks and lenders who claim to care about the borrowers, but can't seem to do anything substantial to help.  Do you remember the Bible verse in James, where it basically says "talk is cheap" (our paraphrase)?   That is, what good does it do to say you care, if you don't really do anything real to help?
Please don't misunderstand.  We're not advocates for, or supporters of, bailouts for borrowers or for banks.  Philosophically, we think things would get better a whole lot faster if the government would get out of the way and let the banks and borrowers negotiate.  After all, these are contracts between private parties.  But the government has had its nose in the mortgage business for decades, so it's a threesome, like it or not.  (We're sorry.  Is our opinion showing?  We'll tuck it away.)
So we start this show with an update from Martin on the state of the government's HAMP program.  Can you feel it yet?  Is it working?  Is it getting better?  Martin gives us the scoop.  His answer surprised us.
And while the Executive Branch is trying get its HAMP fired up, what about the Legislature and the Judiciary?  Martin briefs us on a couple of interesting court cases which affect loan modifications.  Of course, we can't help but talk about California's SB94, which now "protects" consumers from all the "greedy" loan mod attorneys who selfishly want to be paid for the work they do.   Why wouldn't the attorney just do the work first and then send a bill?  It's so unreasonable to think that a client who isn't making their mortgage payment would be a bad credit risk.  We're sure all the underwater borrowers are sleeping much better now that now that most of the loan mod companies have shut their doors.  Yeah, that helped.  Unless….do you think maybe it wasn't the borrower the law was intended to help?  Hmmmm….?  Sorry.  That pesky opinion keeps popping out.   These Sumo shorts don't give you much room to hide.
But lest you think this episode is just a rant about what isn't working, the real highlight of the show comes when Martin tells us about a new "secret weapon" that's now available to borrowers.  And he says it IS working!  He says borrowers armed with this powerful new tool find themselves no longer getting squashed in their negotiations with the lender.  That's right!  The little guy is starting to win.  We like it.
Off mic, we impose upon Martin to write a special report on this topic, which he generously commits to do.  He calls it The Underwater Borrower's Secret Weapon: How to Make Modifying Your Loan Your Lender's Idea. Wow.  That's a mouthful.  But if you know Martin, it's not surprising.  You can bet he'll have a lot to say – and it will be fun to read!
The bottom line (that's a Sumo pun in case you missed it) is we got so jazzed about the whole thing, we're working on adding the company which supplies this "secret weapon" to our resource network.  Meanwhile, if you or someone you know has been wrestling with a lender that seems immovable, be sure to request Martin's report.  Maybe his secret weapon will work for you and your friends.  We want to help get the secret out, so everyone has access.  Not just because we like to root for the underdog. But because the sooner all these bad loans get re-done, the faster the world can get back to focusing on more productive things.  And that's good for everyone.
Listen Now:
The Real Estate Guys™ radio show and podcast provides real estate investing news, education, training and resources that help real estate investors succeed.
So we're wandering around the radio show one day trying to think of something to talk about.  Then we trip over a big bag of email and say, "Hey! We haven't answered listener questions for awhile. Let's do that!"  So today's episode is all about you and your questions.
Taking the stand and promising to answer each question to the best of our admittedly limited abilities:
Host and Professional Pontificator, Robert Helms
Co-Host and Head of The Real Estate Guys Research Institute, Russell Gray
The Man Who's Forgotten More Real Estate than Most Will Ever Know, the Godfather of Real Estate, Bob Helms
One of our favorite things to do is show off how smart we are.  For obvious reasons, we don't get to do that very often, but we always look forward to the opportunity.  Then again, if you subscribe to the idea that people learn by making mistakes, we're REALLY smart!
Anyway, we get lots of questions from people and we love it.  So please keep 'em coming!  Go to Ask the Guys and ask away!  For this episode, we grabbed a handful from the email bag and here are some we found.
(For privacy purposes, we've omitted the names, phone numbers, social security numbers, birthdates, drivers license numbers, bank account information, picture, height, weight, race, religion, sexual orientation and favorite ice cream)
I just came out of a Chapter 7 bankruptcy.  How can I get a mortgage?
I found properties for $500 – $1000!  Seems like a no-brainer.  Am I missing something?
Is Dallas a dangerous place?
The Great Recession wiped me out.  How do I get going again?
What do you think of using retirement accounts to buy real estate?
Are tax liens a safe investment?
And our personal favorite:

Is it still possible to buy property for no money down?
Tune in for the answers to these and other exciting questions on this episode of The Real Estate Guys™ Radio Show! (theme music plays here).
Listen Now
Don't miss a show!  Subscribe to the Free Podcast
Want More?  Sign Up for The Real Estate Guys™ Free Newsletter!
The easiest thing in the world to do is predict the past.  But what about the future?  As we enter a brand new decade, what does the future of real estate look like?  To find that out, The Real Estate Guys climbed the proverbial technology mountain to connect with a real estate sage – all the way from Dubai!
Sitting on the mountain top for this broadcast:
Your real estate guru, Robert Helms
Pillow fluffer and co-guru, Russell Gray
Trump University faculty member, best selling author, seasoned real estate and renowned consultant, Dr. Gary Eldred, PhD.
Digging through technological challenges, The Real Estate Guys mined some golden nuggets of wisdom from special guest, Gary Eldred who called in all the way from Dubai!  As someone who has studied, taught, invested, and consulted on real estate for decades, Dr. Eldred has earned the right to have an opinion.  We talk stocks, bonds, gold and real estate.  Gary tells us which asset class he believes will outperform all others in the new decade – and why.
Gary also reveals his strategy for hedging against economic uncertainty.  He tells us which type of mortgage he prefers right now and why.  As one of the most well traveled investors we know, we also were intrigued by Gary's comments China, India and Africa – and how what's happening there affects real estate in the US and other parts of the world.  Of course, since he was calling from Dubai (where he is currently working) and Dubai's been top of the financial news recently,  we made sure to talk about that too!
Don't miss a show! Subscribe to the Free Podcast
Want More?  Sign Up for The Real Estate Guys Free Newsletter!
In case you hadn't noticed, the rules of the real estate game have changed a lot over the last 2 years – much of it driven by dramatic changes in where mortgage money comes from and how it gets to market.  In this broadcast, The Real Estate Guys talks about the current state of the union when it comes to residential real estate finance.
The brains in the house for this enriching broadcast are:
Host Robert Helms
Co-Host Russell Gray
"The Godfather of Real Estate" Bob Helms
Certified Equity Happens Mortgage Consultant Marty Sonke
The show kicks off with The Guys talking about how the mortgage meltdown has affected the game of real estate investing.  Then special guest contributor and mortgage originator Marty Sonke calls in to provide a front line update on what loan programs are and are not available today. Hint:  There's one segment of the market where money is easiest to get.
We also talk about the real world ramifications of recent legislation intended to "help" improve the market.  HVCC and MDIA are well intentioned, but also have created some new issues for mortgage originators and borrowers.  What is HVCC and MDIA you ask?  Well, you'll just need to listen to the show! 😉
With so many people unemployed and underemployed, many of whom are starting businesses, Marty gives us the 411 on the new rules for self-employed borrowers.  He also brings us up to speed on two of our favorite tools for freeing up idle equity: HELOCs and Cash Out Re-Fi's.
What about borrowers with less than perfect credit?  Marty tells us about the new options for sub-prime and "Alt-A" borrowers.
We close the show talking about adjusting your expectations to fit the new reality of real estate finance.  The game is far from over and real estate is not dead – it's just different.
Listen to this Broadcast Now