We're a little late with this week's muse … we've been busy finishing up an EPIC collection of interviews for our soon-to-be-released COVID-19 Crisis Investing Webinar Series.
The original plan was to do a simple webinar with a collection of our big-brained friends. It turned into a MUCH bigger undertaking … in a GREAT way.
Obviously, there's a LOT happening in the economy and financial system right now …
… and the issues are much deeper than debates about wearing masks … or whether tearing down statues falls under the heading of peaceful protests.
Meanwhile, as Americans head into our Independence Day celebration, there's a lot to think about … both at the macro-policy level and the micro-investing strategy level.
Remember … your business and investments operate inside a complex, yet delicate ecology made up of people, resources, organizations, policies, procedures, and a physical environment which sometimes tosses a curveball.
Like your body, this ecology is a finely tuned machine … and though it's often flexible and resilient … it has its limits.
Injury, disfigurement or worse are often on the other side of exceeding limits. Pain is usually the telltale sign you're approaching the danger zone.
Ignoring the warning signs almost always ends badly. Yet even mature adults revert to childlike "covering their eyes" trying to hide from scary realities.
You can ignore reality, but you can't ignore the consequences of ignoring reality.
Of course, pessimists only see the downside and are often paralyzed.
Optimists see only the upside … and sometimes get blindsided by dangers which are obvious in hindsight. We know. We've done it.
As real estate investing legend, Sam Zell says … the secret to success is the ability to pursue the upside while keeping the downside in view so it can be managed.
In other words, Sam Zell is a realist … which is probably an appropriate word for a successful real estate investor.
Our world is FULL of downside right now. Pain is everywhere.
It's fairly obvious that people, businesses, markets, financial systems, and even society itself are all approaching their limits.
Will they bend or will they break? If they break, what does that look like? Do YOU have a plan?
Not only are those frightening contemplations, they're hard work.
But if you love the freedom to pursue opportunity, own property, build wealth, and retain and enjoy the fruits of your efforts, it's hard work you'll need to do.
"Most people do not really want freedom, because freedom involves responsibility, and most people are frightened of responsibility."
– Sigmund Freud
"If you don't design your own life plan, chances are you'll fall into someone else's plan. And guess what they have planned for you? Not much."
– Jim Rohn
"Power over a man's subsistence is power over his will."
– Alexander Hamilton
(That last one is a little disturbing in a "lockdown" world …)
The challenges all freedom-loving entrepreneurs and investors face in this current crisis are multi-faceted but can be distilled into a few macro and micro components.
In the macro, this could be the endgame for the 49-year experiment of a global debt-based financial system.
Or maybe it's just a bigger crash on the way to some future endgame.
Most of the bright folks we've talked to think the system most of us have operated in for virtually our entire lives is dangerously close to collapse and reset (again) …
… or perhaps even full-blown replacement.
All of which begs the questions … what's going to happen in the macro and how do you prepare in the micro?
Of course, no one knows what's going to happen, so it's important to analyze and anticipate possibilities and probabilities.
It may seem complicated, but it's really a simple, though potentially catastrophic, sequence of events.
It's important to be mindful of where we are in the process … and how likely we are to advance the next level of "yikes".
The health crisis led to the economic shutdown, which has the potential to create a financial system crisis or collapse.
So the Federal Reserve is risking a currency crisis (or collapse) by printing many trillions of dollars trying to stop it.
Will they succeed? And if they don't, when will we know and how will it impact all of us?
More importantly, what can we each do to prepare for a worst-case scenario?
These are the issues concerned investors are wrestling with … and the subject of our conversations both on and off the mic with our COVID-19 Crisis Investing Webinar Series faculty.
For now, here are some important concepts and actions to consider …
Incomes, whether active or passive, are based on economic activity. When commerce stops, so does revenue, and consequently rents and loan payments.
You might be a little late to the party, but if you don't have solid liquid reserves, it's something you probably want to get in place quickly.
The longer this crisis continues, the more likely your revenue will be negatively impacted. Liquidity is essential when revenue wanes.
Liquidity is also a VERY powerful tool when credit markets seize … often taking asset prices down with them.
The best bargains are often found by brave, bold, and liquid investors in the pit of a financial crisis.
Meanwhile, at the macro level, all those missed payments could create major problems not just in credit markets, but the banking system too.
Remember … there were already symptoms of a sick banking system just a few months before the COVID-19 crisis came to light.
And now with big debtors like Chesapeake Energy and Hertz leading a parade of bad debt and corporate bankruptcies …
… the Federal Reserve is printing dollars to not only buy up corporate debt, municipal debt, mortgages …
… but some allege the Fed is indirectly supplying freshly printed dollars to prop up stock prices.
We don't know. But it seems like there's a WHOLE lot of printing going on. The big question is whether the dollar is strong enough to endure this severe dilution.
Meanwhile, it seems clear credit markets are full of potentially toxic assets no one but the Fed will buy. That's a significant warning sign.
So, at the micro-level, consider your dependence on and exposure to credit markets and the banking system.
You might find your credit lines being cut off or reduced without warning through no fault of your own. That's what happened in the lead up to 2008.
And if you're not familiar with the concepts of "counterparty risk" and "bail-ins", this is a good time to expand your financial vocabulary. You may have both in your future.
Remember … these are unprecedented times.
Unimaginable things may not be likely (yet), but they're definitely moving up the ladder of possibility.
Ignoring the possibilities doesn't make them go away.
But unless the preparation itself is exorbitantly costly or complicated, it's better to be prepared and not have a crisis than to have a crisis and not be prepared.
After all, inconvenient or novel isn't the same as costly or complicated.
Many people are counting on their "leaders" and "advisors" to tackle the tough tasks, stand the night watch, and provide adequate warnings.
Maybe not such a good plan.
So as we consider what America's founders sought to accomplish when creating the United States of America, it's important to remember …
… the American system was built by and designed for people who wanted massive freedom and are willing to accept massive responsibility to obtain and retain it.
"Those who would give up essential liberty to purchase a little temporary safety deserve neither liberty nor safety."
– Benjamin Franklin
This freedom … to own businesses and property, speak freely and debate ideas, succeed and fail based on individual effort and ingenuity versus a pedigree or birthright …
… are all based on one singular foundation: individual freedom and personal responsibility.
We can debate whether this is the best system, but the founders made it clear …
"Our Constitution was made only for a moral and religious people. It is wholly inadequate to the government of any other."
– John Adams
Of course, the freedom we have allows us to debate the details of what morals and religions are best … and those are debates worth having.
But the core basis of both morals and religion are generally accepted to be personal responsibility.
We think it's clear we're in Act Two of a four phase cascading crisis.
And while we're all in this together, we're each individually responsible to mind our own business first. Just like when the oxygen masks drop in a crisis on an airplane.
So JOB ONE is to get into and stay in a position of excess strength, wisdom, time, and capacity so you can help those in your sphere.
Because if everyone is waiting for somebody to do something then nobody does anything. That's obviously not good … and a weak, desperate society is often taken advantage of.
So we encourage you to work diligently on what you can control so you're better positioned to respond strongly to the many things you can't control.
Study, think, act, learn, and then share your wisdom with the people around you.
This isn't the time to be passive.
Even as building slows, the Fed is pumping purchasing power into housing. Short supply plus increased purchasing power could put upward pressure on prices. Of course, it all hinges on demand … will buyers be willing to take on a mortgage in such an uncertain jobs market? After all, even a zero percent mortgage payment is hard to make with no income. … continue reading, click here >>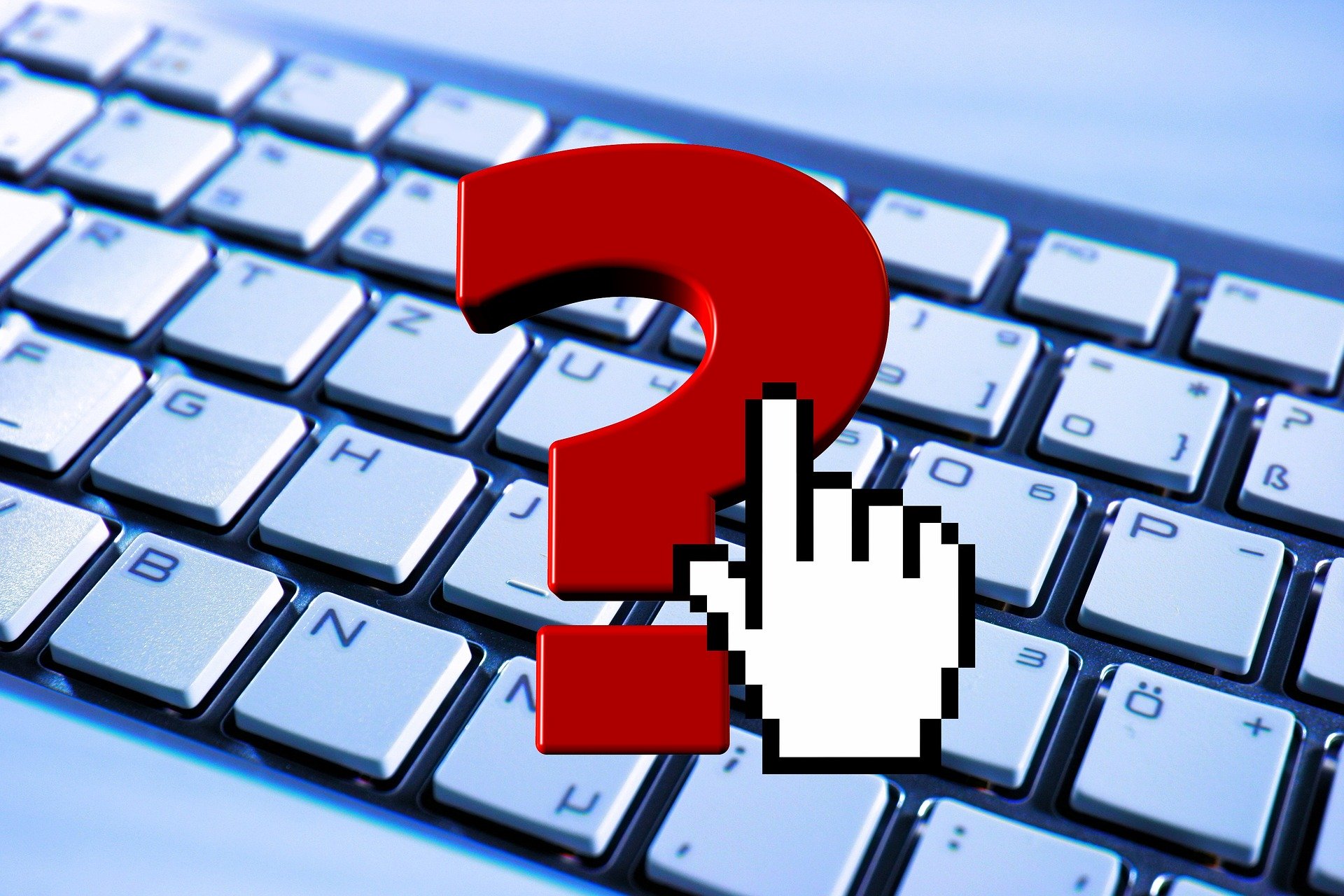 It's time for Ask The Guys … the episode where you ask, and we answer!
We're tackling timely topics … like how to manage property and portfolios during the coronavirus pandemic … and more!
Remember … we aren't tax advisors or legal professionals. We give ideas and information … NOT advice. 
In this episode of The Real Estate Guys™ show, hear from:
Your doctor of discussion and host,

Robert Helms
His nurse of knowledge and co-host, Russell Gray
---
Listen
---
Subscribe
Broadcasting since 1997 with over 300 episodes on iTunes!
---
Review
When you give us a positive review on iTunes you help us continue to bring you high caliber guests and attract new listeners. It's easy and takes just a minute! (Don't know how? Follow these instructions).
Thanks!
---
Using your mortgage as a tool
Our first question comes from Suzanne in Sonora, California. 
She says, "Hey guys, I'm 56 years old. I have a duplex valued around $270K with $210K of equity. I read Rich Dad, Poor Dad, and I've used equity lines in the past to buy other properties, but I'm at a knowledge impasse."
Suzanne says her problem has to do with mortgage payments. If she takes out more equity lines to buy more properties, eventually all her profits are spent on making loan payments. 
Is she doing something wrong?
Well, Suzanne, you're really not doing anything wrong. 
A mortgage is a tool. But like any tool, it has to be used for the right job, and it has to be used correctly. 
The obvious risk here is that you take equity out of a property and then you finance it using short-term financing … and then you make a long-term investment. 
So, a basic rule of thumb is … don't borrow short to invest or lend long unless you are a bank. Otherwise, you can end up with a cash flow problem. 
The other thing to keep in mind is the state of the market. When you're playing this game at the top of a market, when the cap rates are very low, the cash flows on new properties are very low. 
The danger you run is that if the economy takes a downturn … like we are experiencing right now … rents go down, and you end up with negative cash flow and negative equity. 
So, the idea is that when you pull equity out, you want to lock in long-term, permanent financing. 
The other secret to doing this is what we call arbitrage … purchasing a reliable stream of cash flow that will take care of making the payments and providing you a positive net result. 
If all your payments are being used to make equity payments, then you probably haven't made the smartest investment with the equity you extracted. 
The real key here is to borrow long and invest shorter. Focus on the quality and durability of the income and the recourse. 
Multifamily or industrial warehouses?
John in Fargo, North Dakota, wants to know if we had the opportunity to invest in syndicated deals in the upper Midwest, the Dakotas, or Minnesota in new construction multifamily or new construction industrial warehouses … which would we lean toward?
Well, we're not going to give you advice on what to do … we don't give advice. But it is a fair question. 
New construction multifamily is a bread and butter product where there are great loans available and an absolute need that rarely goes away.
New construction industrial warehouses are places that store stuff we need. 
Here are a few things to look at as you make your decision. 
First of all, the market is going to matter a ton … so what is the current supply? What's the current demand? What trends are happening that are going to influence the market?
For example, if a trend is that more loans are available at lower prices, then that means people that were multifamily tenants might become buyers. 
On the other hand, if you see that certain businesses are withering and certain businesses are thriving under something like COVID-19, does that mean there will be more or less demand for warehouses?
All things being equal, some of the safest investments are in housing because people need a roof over their head. 
And like any syndication deal … the team is a big factor. Make sure the people you are partnering with know what they are doing. 
What to do with laid-off tenants
John in Helena, Montana, says, "Due to recent events, I have a couple of laid-off tenants who have done the right thing and reached out to say they will struggle making rent. Do you have any creative ideas to keep me from being the last bill paid?"
Creativity is really part of the big picture here. 
All tenants have decisions to make every day about where they put their money … and most tenants aren't sitting on months and months of savings. 
The average tenant probably has less than a few weeks of savings. 
We've had several multi unit buildings over the years, and we always had a tenant who was our boots on the ground and eyes on the street. 
We'd say, "If you'll do some things like just pay attention and be available and take the trash to the curb, we'll lower your rent by a couple hundred bucks."
It's not free rent like an apartment manager … but it's a nice discount. 
So, if you have someone who can't pay you in dollars … you don't want to forgo the rent … but you can practice some forbearance. 
Find other ways for them to contribute to your investment. Try cutting rent to a third for now and they can owe the rest later. 
You absolutely want to have an open dialogue … especially with people who were proactive and came to you with an open dialogue. 
This is a great opportunity to build your brand … to build a reputation as the kind of landlord people want to rent from. 
You also have to think of the other side of the equation, because you have your own mortgage payments and taxes to take care of. Disrupted rents affect you too. 
Be very aware of what your options are with your specific lender in terms of any relief YOU might get. 
Remember, everybody is going through this. There seems to be an unprecedented level of community cooperation. Be proactive with your lender and other people you're going to need to pay. 
It's also smart to talk to your attorney so that whatever arrangement you come to with your tenant can be binding. 
More Ask The Guys
Listen to the full episode for more questions and answers. 
Have a real estate investing question? Let us know! Your question could be featured in our next Ask The Guys episode. 
More From The Real Estate Guys™…
The Real Estate Guys™ radio show and podcast provides real estate investing news, education, training, and resources to help real estate investors succeed.
---
Love the show?  Tell the world!  When you promote the show, you help us attract more great guests for 

your

 listening pleasure!
High housing prices continue to be a concern in many major markets.
While there are varying opinions on how to solve the problem, history says … and recent headlines concur … that adding fuel to the fire will be the likely "solution."
Here's how it works and why it's likely to create a lot of equity right up until it doesn't …
First, it's important to remember prices are "discovered" when willing buyers and sellers meet in the marketplace and cut a deal.
Buyers want the lowest price and sellers want the highest. They meet somewhere in the middle based on the supply and demand dynamic.
When there are lots of buyers for every deal and a seller has the ability to wait for the best price, buyers compete with each other and bid the price up.
When there are lots of sellers relative to buyers, sellers compete with each other by dropping the price or offering more favorable terms and concessions.
Duh. That's real estate deal making 101.
Of course, the real world is a little more complex … especially when you have powerful wizards working to manipulate the market for whatever reasons.
To our way of thinking, "capacity to pay" needs to be broken out of "demand" when looking at the supply and demand dynamic.
After all, if you're crawling through the desert dying of thirst and you come across a vending machine with bottled water for sale at $100 per bottle, you're probably willing to pay.
But if you don't have any money in your pocket, limited supply and high demand alone don't matter. You have no capacity to pay.
When it comes to housing, capacity to pay is a combination of income, interest rates, and mortgage availability.
To empower purchasers with more capacity to pay, you need higher real incomes, lower interest rates, money to lend, and looser lending guidelines.
Of course, these do NOTHING to help make housing less expensive.
In fact, they actually make housing more expensive because they simply increase the buyers' ability to pay MORE.
Yet, this is where the wizards focus their attention. And to no surprise, they have an excellent track record of creating real estate equity (inflating real estate bubbles).
And that's exactly why real estate is such a fabulous hedge against inflation.
While renters watch prices run away from them, owners ride the equity wave up … and up … and up.
And when paired with debt, real estate becomes a super-charged wealth builder … growing equity much faster than inflation, while still hedging against deflation.
After all, if you put $20,000 down on a $100,000 property and the price falls to $80,000 and NEVER recovers … eventually the tenants pay the property off.
Now your $20,000 investment has grown to $80,000 … even though the property deflated 20 percent.
But it's hard to imagine any serious sustained deflation will hit real estate absent a catastrophic sustained economic collapse.
Of course, it's probably smart to have some cash, gold, and debt free real estate as a hedge against catastrophe … but probably not the lion's share of your portfolio.
That's because the history and headlines favor higher prices over the long haul.
This brings up a very important point for every serious student of real estate investing …
The ONLY real way to truly lower housing prices in the face of growing population is to increase supply.
But there's NO motivation for the wizards to reduce housing prices.
They'll SAY they want to, but they can't deliver.
Think about it …
No politician wants to face home-owning voters who are watching their home values fall.
No banker wants to have a portfolio of loans secured by homes whose values are falling.
And in spite of their sometimes-public spats, politicians and bankers have a long track history of working together to enrich and empower themselves.
So does it make sense that politicians and bankers are really going to do anything meaningful to cause housing prices to fall?
We don't think so. All the motivation is to cause housing prices to rise.
And as we saw in 2008, on those rare occasions where housing prices fall, bankers and politicians rally to revive them as quickly as possible.
Your mission is to structure your holdings to maintain control if prices take a temporary dip. And of course, positive cash flow is the key.
Meanwhile, the Wizards are hard at work to make expensive housing more affordable …
This means fostering an environment to increase jobs and real wages, lower interest rates, loosen lending guidelines, and get more money flowing into funding mortgages.
Are these acts of frantic Wizards desperate to keep the equity rally going into an election year? Maybe.
But until and if a total financial crisis happens again (which you should be diligently prepared for) …
… we think the bubbliest markets will see softness, even as nearby affordable markets increase as priced out home-buyers migrate.
Nonetheless, keep in mind that real estate is not an asset class … even a singular niche like housing. Every market, property, and deal is unique.
So it's possible to find deals in hot markets, and it's possible to overpay in a depressed market. Think big, but work small.
And while the financial media complains about over-priced housing and rings the bubble bell, consider that if housing remains unaffordable to buyers, it only creates more demand for rentals.
The properties you lose the most on are the good deals you pass on because you're focused on price and not cash flow.
Is the housing boom … like the stock market boom … late in the cycle? Probably. But that doesn't mean there's not a lot of opportunity out there right now.
From Mr. Stock Market's Wild Ride to negative interest rates on mortgages, to the big moves in gold and oil … the news is full of clues that the financial winds are shifting.
What's a real estate investor to do?
Listen in as we take a look at the hottest headlines and consider what they mean to Main Street investors.
---
More From The Real Estate Guys™…
The Real Estate Guys™ radio show and podcast provides real estate investing news, education, training, and resources to help real estate investors succeed.
---
Love the show?  Tell the world!  When you promote the show, you help us attract more great guests for 

your

 listening pleasure!
As of this writing, we're not sure what the Fed will do with interest rates, though it's widely expected they'll cut.
So as much as we'd like to talk about what it means to real estate investors, we'll wait to see what happens.
And even though mainstream financial media are finally paying attention to gold and the future of the dollar … these are topics we've been covering for some time.
But if you're new to all this, consider gorging on our past blog posts …
… and be sure to download the Real Asset Investing report …
… and for the uber-inquisitive, check out the Future of Money and Wealth video series.
After all, this is your financial future … and there's a LOT going on.
In fact, today there's a somewhat esoteric and anecdotal sign the world might be on the precipice of its next major financial earthquake.
But before you go full-fetal, this isn't doom and gloom. We're too happy-go-lucky for that.
It's more an adaptation of a principle from Jim Collins' classic business book, Good to Great …
Confront the brutal clues.
Of course, the original phrase is "Confront the brutal facts." But as great as data is, sometimes data shows up too late to help.
So, while facts may confirm or deny a conclusion … clues provide awareness and advance warning.
But just like with facts, you must be willing to go where the clues lead.
In this case, we're just going to look at one clue which has a history of presaging a crack up boom.
For those unfamiliar, a crack up boom is the asset price flare up and flame out that occurs at the end of an excessive and unsustainable credit expansion.
In other words, before everything goes down, they go UP … in spectacular fashion.
Here's a chart of the housing boom that eventually busted in 2008 …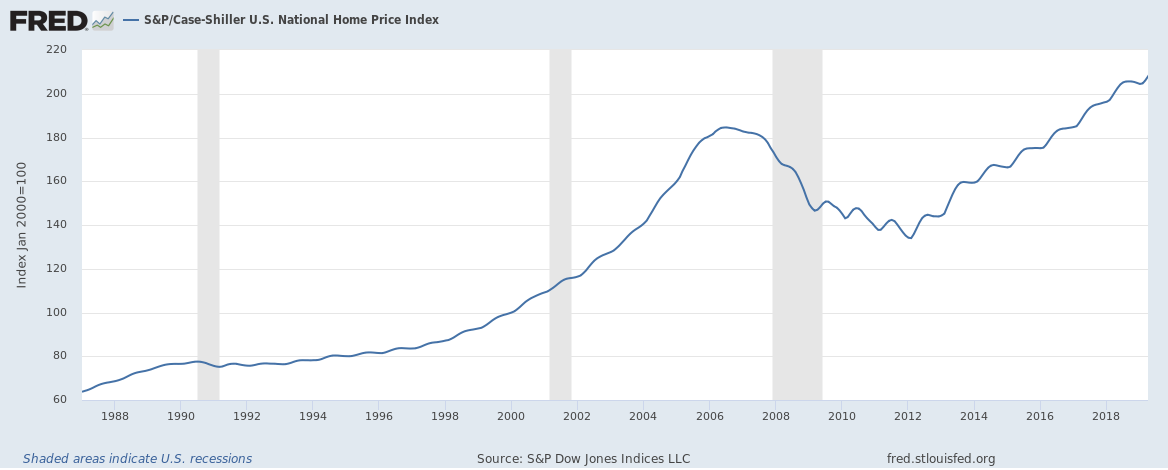 See the bubble that peaked in 2007? It's hard to miss … in hindsight. It's hard to see when you're in the middle of it.
Peter Schiff saw it in 2005 and published his book, Crash Proof, in 2006 to warn everyone. Few listened. Some mocked.
In 2008 it became painfully obvious to everyone.
Of course, for true real estate investors … those busy accumulating tenants and focusing on the long-term collection of rental income …
… asset prices are only interesting when you buy, refinance, or sell.
As long as you stay in control of when you buy, refinance, or sell … you can largely ride out the bust which often occurs on the back end of a boom.
And if you're paying attention, you use boom time as prime time to prep … and the bust as the best time to buy.
Today it's safe to say, just based on asset prices alone, we're probably closer to a bust than another big boom.
But the current run-up could still have more room to boom. As we said, it's hard to tell when you're in the middle of it.
Shrinking cap rates are one of the most followed metrics for measuring a boom.
Cap rates compress when investors are willing to pay more for the same income. That is, they pay more (bid up the asset price) for the same income.
But when the Fed says low-interest rates are the new normal, maybe it means so are low cap rates.
It's one of MANY ways Fed policy ripples through the economy … even real estate.
But there's another sign that's hard to see unless you're an industry insider, and while not scientific or statistical, it still makes a compelling argument the end is nearing …
Lending guidelines.
Think about it … booms are fueled by credit. It's like the explosive fuel which propels rising asset prices.
The only way to keep the boom going is to continually expand credit.
But any responsible head of household knows you can't expand credit indefinitely … and certainly not in excess of your capacity to debt service.
At some point, the best borrowers are tapped out. So to keep the party going, lenders need to let more people in. That means lowering their standards.
We still have a "backstage pass" to the mortgage industry and see insider communications about lenders and loan programs.
When this subject line popped up in our inbox, we took notice …
24 Months of Bank Statements NO LONGER REQUIRED
To a mortgage industry outsider that seems like a lame subject line. But to a mortgage broker trying to find loans for marginal borrowers, it's seductive.
It suggests less stringent lending criteria. Easier money.
Sure, the rates are certainly higher than prime money. But with all interest rates so low, they're probably still pretty good.
And these are loans with down payments as low as 10% for borrowers just 2 years out of foreclosure or short-sale. Hardly a low risk borrower.
Usually, lenders want to see TWO years of tax returns and a P&L for self-employed borrowers. They're looking for proof of real and durable income.
Not these guys. Just deposits from the last 12 months banks statements. And they'll count 100% of the deposits as income, and won't look at withdrawals.
So a borrower could just recycle money through an account to show "income" based solely on deposits.
The lender is making it STUPID EASY for marginal borrowers to qualify.
All of this begs two questions:
First, why would a lender do this?
And second, why would a borrower fabricate income to leverage into a house they may not be able to afford?
We think it's because they both expect the house to go UP in value and the lender is growing increasingly desperate to put money to work at a decent yield.
Pursuit of yield is the the same reason money is flowing into junk bonds.
And if the Fed drops rates as expected, it's likely even more money will move to marginal borrowers in search of yield.
Today, MANY things could ignite the debt bomb the way sub-prime did in 2008. Consumer, corporate, and government debt are at all-time highs.
Paradoxically, lower interest rates take pressure off marginal borrowers … while adding to their ranks.
It's hard to perfectly time the boom-bust cycle.
But careful attention to cash-flow protects you … whether structuring a new purchase or refinance. It means you can ride out the storm.
Meanwhile, it's smart to prepare … from liquefying equity to building your credit profile to building a network of prospective investors …
… so if the bust happens, you have resources ready to "clean up" in a way that's positive for both you and the market.
No one knows for sure what's around the corner … but there are signs flashing "opportunity" or "hazard".
Both are present, but what happens to you depends on whether you're aware and prepared … or not.
Until next time … good investing!
More From The Real Estate Guys™…
The Real Estate Guys™ radio show and podcast provides real estate investing news, education, training, and resources to help real estate investors succeed.
---
Love the show?  Tell the world!  When you promote the show, you help us attract more great guests for 

your

 listening pleasure!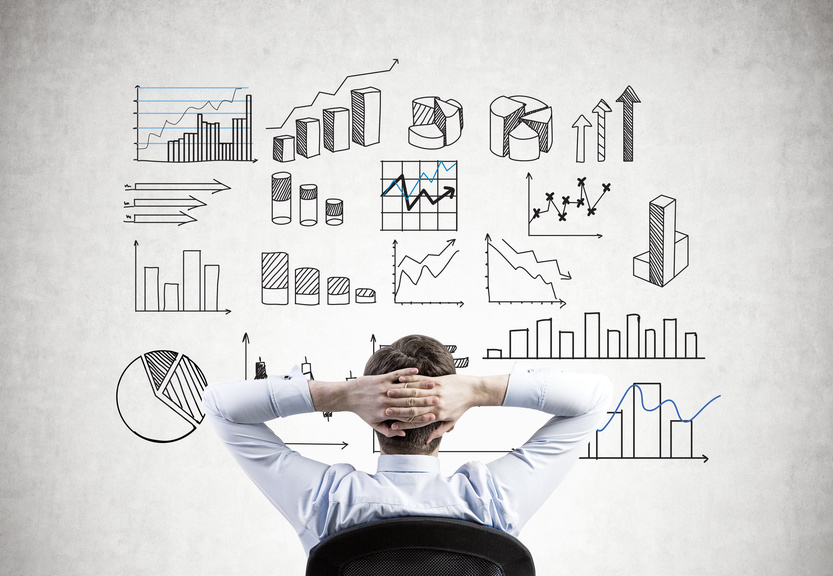 What goes up, must come down. 
It's true in gravity … elevators … and the real estate market. 
The constant ups and downs can give investors anxiety. It's hard to enjoy a boom when you're always wondering … is it all about to come crashing back down?
The good news is that markets rise and fall in cyclical motion. 
History repeats itself … and there are signs and patterns to look for that signal when you need to move and when it is best to sit back and wait it out. 
Listen in as we discuss where we are in this infamous cycle … and what you can do about it.
In this episode of The Real Estate Guys™ show, hear from:
Your upstanding host,

Robert Helms

His downright delightful co-host,

Russell Gray 
---
Listen
---
Subscribe
Broadcasting since 1997 with over 300 episodes on iTunes!
---
Review
When you give us a positive review on iTunes you help us continue to bring you high caliber guests and attract new listeners. It's easy and takes just a minute! (Don't know how? Follow these instructions).
Thanks!
---
Riding and driving the cycle
Real estate markets work in cycles … we're either at the bottom, in the middle, or at the top. 
So, where are we at? And what can investors do about it?
First off, it's important to remember that real estate isn't an asset class itself … there are so many different categories. 
Each of those categories operates in its own market … and the cycles don't always align. 
Office buildings could be up while residential is down … and agricultural could be sitting right in the middle … ALL AT THE SAME TIME. 
So, when you think about where you are in a cycle, you need to think of both macro and micro levels. 
Part of what's going on will be influenced by the macro … like interest rates, what's going on with the Fed, tax breaks, and Opportunity Zones. 
The other part deals with the micro … what's going on in a particular industry and the demographics it serves.
The challenge for a real estate investor is that there is no one key indicator for where the market is heading. In fact, it's so confusing that nobody gets it completely right. 
But there are things you can look for … and things you can do … to set yourself up for the best chance of success. 
Understanding the big picture
One of the big picture items to look for, understand, and act on is interest rates. 
When we talk about real estate investing, it's really all a derivative of income … of cash flow. 
Someone can only afford to pay a price for a house based on their income and how much income that will mortgage into the purchase price of a house. 
If you take a look at the major inputs going into a mortgage, you'll find interest rates and tax consequences. 
So, if you can lower interest rates and lower taxes … the same amount of income will buy more houses. 
With the new tax code and incentives like Opportunity Zones, there is a good chance that the upside of the cycle will be extended for a few more years … but is it sustainable?
Understand that every day we're closer to the next market top. 
So, what can you do as we get near the top?
Don't sit on the sidelines
What you don't want to do is sit on the sidelines. You do need to act. 
If you take prudent moves to protect yourself in the case of a downturn … and there isn't one … you aren't any worse off. 
The good news is that real estate investors and markets move slowly … we're not flash traders. 
Your tenants don't look at the newspaper, see a headline, and move the next day. 
As investors, it's a balance of being aware of those macro events and keeping specific trends in mind. 
Right now, mortgage rates are low, and the dollar is relatively strong. Interest rates are dropping in treasuries … and people are buying there looking for a safe place to ride out market dips. 
This gives real estate investors the opportunity to go into the market and lock that low pricing and low interest rate long term. It's like having a sale on money. 
And if you buy a property that has good cash flow with that low interest locked in, you're putting yourself in a great spot to hold through any downturn in the cycle. 
People who sit on the sidelines are guaranteed to make zero return. Instead, look at the idea of recession resistant price points. 
Recession resistant means you are renting to a clientele that is likely to always be there … and the price point is typically something just below the median home price. 
Many of these recession resistant price points work great in a good economy AND they'll also be a little more protective in a down cycle. 
This is a time to be super prudent when it comes to underwriting … both the analysis of the market and the performance of the property. 
When it comes to the performance of the property, there are a couple of big picture things to keep in mind. 
You want to live in a landlord friendly state. If there's a problem, you want laws that favor a landlord and can help you get a tenant out quickly. 
You'll also want to talk to your property manager about rental trends. 
What have people been paying in rent recently? How many people are applying for leases now compared to other years? Have they had to change the kind of tenant they accept?
Another way you can make the most of the market cycle is to focus on top markets. 
There are lots of investment funds and real estate investment trusts that focus only on the top 50 metropolitan statistical areas (MSAs). 
These are the top cities in the U.S. where there is always real estate movement and a depth of demand. 
When you go into a market that has already proven itself with solid infrastructure, there's a greater probability that in tough times people will gravitate there. 
Changing your strategy for success
We're certainly proponents of continuing to invest through cycles … just change your strategy a bit. 
It makes a lot of sense to have some cash when you are nearing the top of a market cycle for a lot of reasons. 
If you end up having problems with properties that perform differently than you expect during a downturn, you want to be prepared for that. 
But downturns are also often where opportunities are … opportunities to buy. 
As real estate investors, we make our money when we buy … so it is good to keep some cash in reserves if the right opportunity presents itself to invest in a property with promise.
One last idea to consider when it comes to being at the top of the market is that there are certain demographics that don't suffer as much in a downturn. 
Generally, this is affluent groups of people. When times get bad … they get bad for the middle and bottom part of the socioeconomic ladder. 
So, it's always an interesting strategy to market to the affluent. One of the ways we love to market to this demographic is through residential assisted living. 
Remember, your customer is not the person staying in the facility. It's the family members who look out for them and place them there. 
Another strategic investment is hospitality. In downturns … the rich still go on vacation. 
Many times in an economic slump, entertainment does well because people are trying to get away from the doom and gloom. 
If you believe we're at the top of the market, there are proven things to think through. 
Analyze your portfolio and ask yourself, "What happens if pricing and demand were to go down?" Take a look at your financing. Are you getting the best, lowest rates?
If you take proven steps now, when the market cycle starts heading downward … you'll be glad you did.
Tune in over the next several weeks as we dive into more strategies you can take to thrive even when the market isn't doing the same.
---
More From The Real Estate Guys™…
The Real Estate Guys™ radio show and podcast provides real estate investing news, education, training, and resources to help real estate investors succeed.
---
Love the show?  Tell the world!  When you promote the show, you help us attract more great guests for 

your

 listening pleasure!
When the 2008 financial crisis hit, the mortgage industry was at the epicenter … and the disruption of funding feeding real estate crushed housing values.
But it's important to remember, the problem was NOT real estate.
After all, people still needed and wanted places to live.  So the demand for housing remained stable.
It was credit markets that failed.  And in a credit-based economy, everything stops when credit markets seize up … including home loans.
Without a steady influx of fresh debt to fund demand, prices collapsed … taking trillions in equity with it.  And it wasn't just real estate.  Stocks tanked too.
Mortgage and real estate is just where it started.
The double-whammy of teaser rate resets … and the resulting big monthly payment hikes which sunk a lot of homeowners …
… and then the negative equity led to a rash of defaults by even prime borrowers …
… all of which caused a credit market contagion that scorched financial markets world-wide.
Of course, this all created huge problems for Wall Street, the banks … and for Main Street.
So Uncle Sam and the Federal Reserve got heavily involved to "help" … and to no surprise … Wall Street and the banks came out on top.
The banks needed relief from realizing their losses on their financial statements, while finding a fast path to re-inflating values.
After all, property values are the collateral for all those mortgages.  And when values drop, borrowers walk … along with the prospects of loss-recovery.
So Wall Street rallied and raised many billions of dollars to buy up Main Street houses …
… even as millions of homeowners were being demoted to the rank of tenant.
So now instead of collecting mortgage payments, they collected rent.
As a real estate investor, you probably think that's better.  Who wants to be a lender, when you can be an owner … enjoying tax breaks and building equity.
But Wall Street doesn't think like you … and that's our point.
Today, those Wall Street buyers are landlords.  And by some accounts, they're not doing a very good job for the Main Street tenants.
Shocker.
Don't get us wrong.  We're all for investors stepping in to clean up a mess.
Investors are like the white corpuscles of the economy … bringing capital to damaged areas and healing blight and distress.
It's one of the reasons we're excited about Opportunity Zones.
We just hope Main Street investors and syndicators don't get pushed aside again by the wolves of Wall Street.
The issue is there's a BIG difference between the way Wall Street money and Main Street money behaves.  And it's not about savvy … it's about heart.
Big money guys (and gals, we suppose) have a way of looking at things.
Remember this classic 2012 quote from mega-multi-billionaire and legendary investor Warren Buffett …
"I'd buy up 'a couple hundred thousand' single-family homes if I could." 
Of course, we all know money's not the gating issue for Buffet.  He can buy anything he wants.  So what could his hesitancy be?
Maybe he agrees with Sam Zell, who's been quoted as saying this in 2013 …
"An individual investor can buy 25 houses and monitor them. I don't know how anybody can monitor thousands of houses."
Really?  We know Main Street investors like Terry Kerr at MidSouth Homebuyers who successfully manage thousands of houses.
So it's not impossible to manage a big portfolio well. You just need to be committed to doing it … one tenant at a time.
The folks we know who excel at single-family property management really care about their tenants as human beings … and deal with them as individuals.
They're focused on creating cash-flow as the PRIMARY investment result … as opposed to simply a necessary evil to offset holding costs until a capital gain can be realized at sale.
Buffett and Zell are smart guys.  Buffett saw the opportunity in single-family homes … but had the good sense to know he wasn't the right guy for the job.  Ditto for Zell.
Big money moves in broad strokes, which is fine when you're dealing with commoditized assets and you can buy and sell in bulk.
But real estate … especially single-family homes … is not an asset class and can't be effectively commoditized.  And neither can property management.
We think Main Street tenants are much better served by Main Street landlords … like YOU … so long as you remember the main thing is happy tenants.
Happy tenants means longer tenancy, less turnover and vacancy, and better real-world cash flows.
Of course, you don't need to be a small-time investor to build a portfolio of single-family homes.
When you learn to syndicate, you can combine bulk money with individual property investing … and build a portfolio of hundreds or even thousands of homes.
Being big isn't bad.  Wall Street's problem isn't its size.  It's its mindset.
As the legendary Tom Hopkins says …
"Don't use people and serve money.  Use money and serve people." 
Because when you do, you'll end up with both.
Until next time … good investing!
More From The Real Estate Guys™…
The Real Estate Guys™ radio show and podcast provides real estate investing news, education, training, and resources to help real estate investors succeed.
---
Love the show?  Tell the world!  When you promote the show, you help us attract more great guests for 

your

 listening pleasure!
On March 26th, the Chinese launch their yuan-denominated oil contracts.
Is that a big deal? 
Some people think so.  Some say it's just another incremental step towards a gradual shift in global economic power.  Some say it means nothing.
Most people have no idea it's happening … and even if they do, have no idea if it has any impact on them.
But think about this …
If you pay attention and nothing happens, you'll probably learn some things about the eco-system you invest in.  That's not a big win, but it's not a big lose.
But what if you don't pay attention and something big happens? 
That's what happened to all the people who downplayed sub-prime mortgage problems in 2007.  
So stick with us for a few minutes and we'll share our reasons for thinking this is development worth paying attention to … 
… even if you're a nose-to-the-grindstone real estate investor who doesn't care what happens in stocks, bonds, currencies, or commodities.
In this case, we're talking about oil … and in that regard, China's kind of a big deal.  After all, China has surpassed the U.S. as the world's largest importer of oil.  
That means China is the most important customer to countries who sell oil … including Russia, Saudi Arabia, Venezuela, Iraq, and Iran.  
Hmmm … Funny how the U.S. doesn't get along with most of those folks, but that's probably just a coincidence, so put your tinfoil hat away.
The point is … China has leverage with major oil producers to pressure them to do business in yuan … and not U.S. dollars.
THAT'S why some say this latest development is important.
It starts back in August 1971 when President Richard Nixon shocked the world by defaulting on the gold-backing of the U.S. dollar.
That's right.  Up until 1971, foreign holders of U.S. dollars could turn them into Uncle Sam and take home cold, hard gold.
The problem is the U.S. printed too many dollars and foreigners (being prodded by France) got worried … and started trading dollars in for gold.
And as demand for the dollar dropped, so did its value.
So then it took more dollars to buy the same things (inflation).  Gold went from $42 to $850, oil quadrupled, and consumer prices were rising double-digits.
It wasn't as bad Venezuela today, but bad enough that Nixon prohibited private businesses from increasing prices or giving pay raises. 
Yes, that really happened in the land of the free.  It's important to remember … governments do crazy things when they're desperate.
Here's where oil comes into the picture … 
To re-create global demand for dollars after they were no longer as good as gold, Uncle Sam made a deal with Saudi Arabia. 
At the time, the U.S. was the world's No. 1 producer of oil.  Saudi Arabia was No. 2 and the de facto leader of OPEC, the Middle Eastern oil cartel founded in 1960.
In exchange for military support from the U.S., Saudi Arabia agreed to sell oil in dollars.  The other OPEC members tagged along. 
So now, if Germany, for example, wanted to buy oil from Saudi Arabia, they had to buy dollars first.  Even though the U.S. had nothing to do with the deal.
This created immediate global demand for dollars and the "petro-dollar" system was born … replacing the Bretton Woods "gold–dollar" system that Nixon defaulted on.
Many financial historians believe this was the single most important move the U.S. made to save the dollar.
Of course, other tactics were used, including jacking up interest rates and opening trade relations with China. But the petro-dollar system was (and is) a big deal and the focus of today's discussion.
Oil's not well with the dollar … 
Since the mid-70s, the petro-dollar system has been central to creating global demand for the dollar.  And the U.S. has been pretty protective of it.
But China's been systematically cutting into that action. And the yuan-denominated oil contract is the latest, and perhaps most substantial step.
Of course, we're just a couple real estate radio talk show hosts, so don't take our word for it.  Here's just a few of the MANY news reports …
China has grand ambitions to dethrone the dollar – CNBC October 24, 2017
China's launch of 'petro-yuan' in two months sounds death knell for dollar's dominance – RT, October 25, 2017
China Will Launch Yuan-Based Oil Futures Contract, Set to Shake Up Global Market – Fox Business News, December 20, 2017
China Set To Launch Yuan-Prices Oil Futures Next Month – Oilprice.com, February 9, 2018
Yes, we know many pundits and officials contend it's no big deal.  But that doesn't mean they're right.
Funny today.  But not so funny if you were on the wrong end of the joke.
It's good to have a Plan B … 
The dollar's been falling for over 100 years, so it's not the downward trend that freaks people out.  You can get rich simply by leveraging real assets with long term debt as the dollar falls.  That's real estate investing economics 101.
The bigger concern is a sudden move, like when Nixon defaulted on the gold-backing.  Or when the subprime crisis suddenly seized up the entire financial system.
That's like having a fire at your home or business.  It's best to have a plan in place BEFORE the crisis … or you're likely to panic, run in circles, and end up hurt.
We've got Robert Kiyosaki, Peter Schiff, Doug Duncan (chief economist for Fannie Mae), Chris Martenson, Brien Lundin, G. Edward Griffin, and MANY others …
We're going to talk tax reform, the dollar, oil, gold, crypto, banking, and of course, real estate.   
And most importantly … what an investor can do to prepare to avoid losses and reap big profits … and how to know what moves to make as things unfold. 
The future of money and wealth is changing … whether you're paying attention or not.   But if you read this far, now you know.  
The big question is what to do next … 
There's still time to join us in Fort Lauderdale April 6-7.  They might just be two of most important days of your year.
---
More From The Real Estate Guys™…
The Real Estate Guys™ radio show and podcast provides real estate investing news, education, training, and resources to help real estate investors succeed.
If you're a mass consumer of financial punditry as we are, you've probably heard the term "black swan". 

In the context of investing, a black swan is some completely unexpected event that has a substantial impact on financial markets and investors …
… like back-to-back mega-hurricanes which wreak many hundreds of billions of dollars of damage.
Even as the millions of affected people are working through the enormous task of sorting through the damage and cleaning up the mess …
… investors far away from the stricken areas are assessing the potential ramifications of these huge and unexpected events.
As we discussed in a recent broadcast, there's certainly opportunity and a role for investors to play in helping these areas bounce back from disaster.
But it could be the affliction isn't purely physical.
Consider this recent CNBC headline … 
Harvey's hit to mortgages could be four times worse than predicted—and then there's Irma
"As many as 300,000 borrowers could become delinquent on their loans after Hurricane Harvey …"
"The sheer volume of homes hit by Hurricane Irma will likely cause an increase in mortgage delinquencies as well …"
The article references a report produced by Black Knight Financial Services … so we took a look and found these notable excerpts:
"More than 3.1 million properties are now included in FEMA-designated Irma disaster areas, representing approximately $517 billion in unpaid principal balances."
"Harvey-related disaster areas held 1.18 million properties – more than twice as many as with Hurricane Katrina in 2005 – with a combined unpaid principal balance of $179 billion."
That's $696 billion of mortgages that could potentially go bad because property owners are underinsured, have negative equity, or are owned by displaced people in financial distress.
For context, according to this 2007 article from Associated Press:
"Subprime mortgages totaled $600 billion last year [2006], accounting for about one-fifth of the U.S. home loan market. An estimated $1.3 trillion in subprime mortgages are currently outstanding."
In other words, the value of outstanding mortgages on ONLY those properties inside the disaster areas is over half of what the TOTAL of ALL subprime mortgages were leading into the 2008 financial crisis.
But, you say, all those mortgages aren't sub-prime.  Prime borrowers wouldn't walk on their mortgages … potentially triggering another debt crisis … would they?
Of course, no one knows what property owners affected by the CURRENT crisis will do … or how helpful banks and the government will be this time …
… but thanks to a research report by the National Bureau of Economic Research, we know the REAL reason people defaulted on their mortgages during the 2008 crisis was … lack of equity.
" … data show that the crisis was not solely, or even primarily, a subprime sector event."
"… but … a much bigger and broader event dominated by prime borrowers …"
"Current LTV is a powerful predictor of home loss, regardless of borrower type." (LTV is loan-to-value)
"… the role of negative equity remains very powerful."
Basically, people who own underwater properties (no pun intended … okay, maybe a little intentional) are more likely to walk on their mortgages.
So if that's true, and these afflicted area properties lose substantial value, it's possible the next "storm" will be a surge of bad mortgages … to the tune of hundreds of billions of dollars.
In other words, it's not just the mortgages on PHYSICALLY damaged properties, but ALL properties in the region whose values are dragged down …
… the way prime borrowers' properties were dragged down by sub-prime borrowers' foreclosures in 2008.
Does this mean another bad mortgage fueled financial crisis is looming?
That's hard to say.  If Wall Street has once again levered to the moon and issued trillions in derivatives against these mortgages, then things could get ugly.
However, this potential crisis is different than last time …
One major problem leading up to the 2008 financial crisis was household debt service payments as a percent of disposable personal income was sky high.
Back then, borrowers across the United States were tapped out.
Sub-prime borrowers were at the margin.  So when teaser rate loans reset higher, mortgage payments became unaffordable and sub-prime borrowers defaulted.
But these defaults were scattered over many markets because it wasn't a geographic problem … it was demographic. So MANY markets were affected.
When prices fell, they took the values of prime borrowers' properties with them … and prime borrowers began to default too … not because of affordability, but because of lack of equity.
Each new default put more downward pressure on home values, eroding more equity, and drawing more prime borrowers into default.
Today, at least according to this chart from the St Louis Fed, debt service to income is much lower.
Of course, if interest rates rise, wages fall, or inflation erodes purchasing power,  once again, borrowers at the margin could default … and that could trigger widespread defaults and collapsing prices.
But that's a worry for a different day. 
As far as the fallout from these hurricanes, our bet is defaults and falling values are likely to happen primarily only in the affected areas.
However, we also suspect any spike in defaults is likely to be mitigated quickly because of the lessons gleaned from 2008.
Lenders know playing hardball with distressed borrowers only makes the problem worse. We're guessing they'll be much more flexible with loan workouts and short sales this time.
And because this is a physical disaster, not a financial disaster … government aid is likely to be fast and generous … at least on behalf of homeowners.
Plus, Uncle Sam knows if they don't put out the fire fast, it could quickly spread and burn up their banker buddies.  We doubt they'll let that happen.
Better to bail the bankers out BEFORE an implosion by helping afflicted property owners and preventing price crushing foreclosures.
So … with all that said, we think there could be some serious TEMPORARY downward pressure on prices …
…and opportunities for private investors to step in with fresh funds, pick up some bargains, and help distressed property owners out of untenable situations.
That's because owners of investment properties may not get the same level of help as owner-occupants.  They'll need to turn to private capital for assistance.
Fortunately, both Houston and most of the affected markets in Florida were strong investment markets before the disasters.
And in spite of the horrific damage, most of the basic market fundamentals remain unchanged.  So when rebuilt, they'll probably solid investment markets.
Even better, these areas are likely to see a spike in economic activity as money is invested in reconstruction.  A lot of money will be pouring into these regions.
So we're watching these areas carefully … because when the window of acquisition opportunity opens, it may only last for a short while.
Until next time … good investing!
---
 More From The Real Estate Guys™…
The Real Estate Guys™ radio show and podcast provides real estate investing news, education, training and resources to help real estate investors succeed.