You probably heard that President Trump gave a speech last night.  Looks like the stock markets liked it.
So what's all the excitement about?  And what does it mean to real estate investors?
First, forget about whether you like or agree with President Trump … or think he's a chump.  He's going to do what he's going to do whether you like it or not.
The big deal is a TRILLION dollars of infrastructure spending and a big boost in military spending.  That's a lot of cash flow … right into the economy.
Forget about how he's going to pay for it.  That's a policy problem … and maybe a fiscal problem.  We're sure Peter Schiff and the rest of our faculty will have something to say about all that in a few weeks on our Summit at Sea™.
And no one's really talking about the looming debt ceiling showdown March 15.  Something else we're sure to discuss on the Summit.
According to this Reuters article, "Treasury Secretary Mnuchin said … he would like to see an increase in the debt ceiling 'sooner rather than later'."
We're guessing he's going to get it … and the "big" showdown will pass quietly.
It's same thing we thought back in 2011 and again in 2013… just two of the debt ceiling showdowns in recent history.  Huge debt and deficits are the American financial system … for now.
So it seems the stock markets are pretty sure all this spending is going to happen.  And maybe President Trump will figure out a way to pay for it with help from private industry and NATO partners.  Maybe he won't.
But we think the odds Uncle Sam's about to open the checkbook are pretty high.  Like it or not.
So … if it happens, where's the opportunity for real estate investors?
Here are some things to think about …
Infrastructure projects require huge amounts of planning.  If you're paying attention, you'll probably be able to figure out which communities and industries will be the winners.
Common sense says go snooping around for the kinds of real estate the people who live and work in those communities and industries will want … and you'll probably be in the path of cash flow.
Less obvious, is to think about the supply chain for those projects.
Way back when China first started its economic ascent, it spent zillions on infrastructure … including all those ghost towns you read about.  So again, the spending doesn't have to be smart or responsible for the cash to flow.
But guess which real estate was the big beneficiary of China's big spending?
Australia … because that's where a lot of the raw materials came from to build China's infrastructure.
So understanding China's supply chain allowed investors who were not interested in owning Chinese real estate to make real estate profits because of China's spending.
But Australia also benefitted from all the Chinese who became rich on government spending used their new-found riches to go on vacation … to Australia.
The point is there's a ripple effect of spending.  And sometimes those ripples carry out through supply chains and consumer behavior to drive real estate demand in peripheral areas.
The same can be said for military spending.
We already know from President Trump's rhetoric he's likely to focus the vast majority of his spending on American companies.
So a savvy investor might start to really pay attention to what kinds of military contracts are being awarded and where those companies are doing the work.
Those are working class manufacturing jobs.  Great tenants!
And taking a page from the infrastructure spending supply chain model, those primary military contracts have out of area sub-contractors and suppliers.
If Trump's trillions come with the condition those military suppliers "buy American and hire American", the odds are good the money won't end up in China.  So it could well push real estate demand in those American markets in the food chain.
This is the same kind of strategic investing paper asset investors are doing. 
Except they're buying up the stocks they think will win and are speculating on the price.  They want to buy low and sell high.
Of course, there's LOTS of competition.  If you feel smart AND lucky … go for it.
A strategic real estate investor … that's you … can take the same approach, but you're looking to take a slice of the paychecks of all those workers and companies who are feeding off the Trump spending initiatives.
And because real estate is more esoteric … and messy … it's nowhere near as crowded as the stock markets.  Nor is it as easily gamed, as we've discussed in a prior commentary.
So whether for your own portfolio, or if you're investing money for others, there's opportunity developing as the Trump administration roles out its agenda.
Until next time … good investing!
---
More From The Real Estate Guys™…
The Real Estate Guys™ radio show and podcast provides real estate investing news, education, training and resources to help real estate investors succeed.
Will the Fed raise interest rates?  Will gold go up?  Will stocks crash?
Inquiring minds want to know!  And so do real estate investors.
So we sit down to chat with three of the smartest guys we know…a Bull, a Bear and a Bug (gold that is).  And then we discuss what it all means to YOUR real estate investing.
---
The Real Estate Guys™ radio show and podcast provides real estate investing news, education, training and resources that help real estate investors succeed.
---
Divining the tea leaves of financial markets is an imprecise science at best…and probably much more of an art.
But whether science or sorcery, when you're busy building a portfolio of assets, liabilities, cash flow and savings, you need to pay attention to a lot of moving parts.
Broadcasting from the New Orleans Investment Conference in (you'll never guess…) New Orleans, Louisiana:
Your divine host, Robert Helms
His imprecise co-host, Russell Gray
Renowned economist, author and stock guru, Mark Skousen
Best-selling author, outspoken financial pundit and Fed critic, Peter Schiff
New Orleans Investment Conference promoter, newsletter publisher and gold guru, Brien Lundin
Each of our guests have been with us before.  But in case you're new to the show, you should know that NONE of them are real estate investors.  And for our purposes, that's a good thing.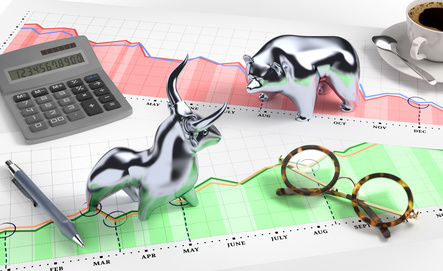 We're looking for peripheral perspectives on the financial markets which affect us all…no matter which segments we're invested in.  That's because all these markets are part of a fluid sea of funds which ebb, flow, circulate and mix.
All but the most inexperienced real estate investors understand the bond market sets interest rates.  And as you accumulate a portfolio of properties, unless you're a cash buyer, you're also accumulating a big portfolio of loans.
So interest rates and the bond markets should be of great interest to you.
Why are interest rates low?  Will the Fed raise interest rates?
Some think that the Federal Reserve sets interest rates.  That's not technically true.  At least not for mortgages and many other market rates.
But the Fed has a HUGE impact on interest rates through their open market manipulations…er, activities.
The Fed adjusts bank reserve requirements, sets the Federal Funds rate (that's the one you hear about all the time on the news), and manipulates various and sundry other levers to expand, contract and coerce the costs and motivations of lenders and borrowers.
So watching the Fed is an obsession for many investors.  That's why the Fed is in the financial news all the time.
Right now, the Fed keeps TALKING about raising interest rates.  They haven't done it in 10 years.  But they keep talking about.
Peter Schiff thinks the Fed probably won't raise rates.  He says if they do, they'll prick bubbles in stocks, bonds and other markets …and expose a phony economic recovery.
What about the stock market?  Will stocks go up…or will they crash? 
Of course, interest rates affect more than the cost of money.  Rates affect how money is used, stored and borrowed.
Companies are borrowing cheap money to buy back their own stock.  And why not?
If your company earns anything above the cost to borrow, then every dollar you borrow to buy your own stock makes you a profit.  It's just like when a real estate investor can borrow 4% mortgage money and buy 8% cash flow properties.  You'd do that all day long.
Plus, stock buybacks improve a company's EPS (earnings per share) because they divide the same earnings over less outstanding shares.  This can look good to unsophisticated stock investors and make a company look like its sales and profits are growing, when they could actually be shrinking.
Cheap money also empowers mega mergers and leveraged buy outs.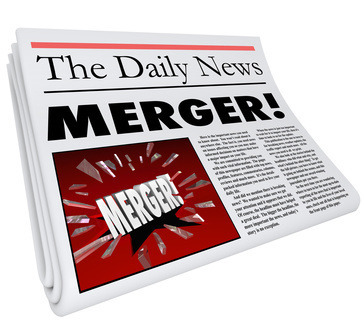 You've probably heard about AT&T and DirectTV, American Airlines and U.S. Airways, Anheuser-Busch and Miller, and the big one currently under consideration between Pfizer and Allegra.  And that's just off the top of our head.
These deals need to be financed.  Cheap money makes the debt load easier to cover from operational income.
It's no different than when a real estate investor borrows to buy a property and then pays for the loan with the rents.
Hopefully, the property cash flows at a rate higher than the cost of the funds.  So the lower the cost of the funds, the more properties qualify to do a deal.
Now you might choose to go in thin as long as you have a viable plan to increase net operating income.  Guys like Ken McElroy do this all the time.
But guys who take over companies do the same thing.  And often their plan to increase profit, means cutting back on things like payroll (layoffs) and long term investment (research & development and capital expenditures).
M&A (mergers and acquisition) guys argue the "acquire and fire M.O." helps make companies more efficient.
Maybe.
Sometimes it makes companies less competitive.  Because when you lay off people, you lose intellectual capacity.  And when you cut R&D and Cap Ex, you don't have new products or state of the art equipment and efficiency.  Eventually, all this can make you LESS competitive.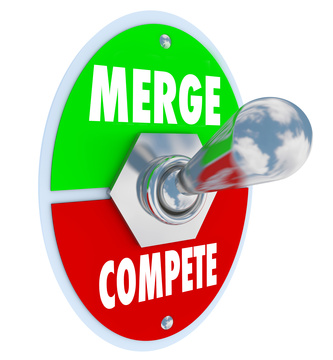 But we're not here to judge.  We aren't that smart.  We're just pointing out what's going on so you can anticipate and react accordingly.
For real estate investors, it can mean entire employment bases being shut down.   When Company A buys Company B, sometimes they shut down an entire campus.  Jobs are lost.  That affects the local real estate market.
Are any major employers in YOUR market in talks to merge?  Pay attention!  It could affect the local economy…and YOUR bottom line.
Low interest rates also affect Mom & Pop stock investors…
Right now, low interest rates are forcing people out of savings and into the stock market.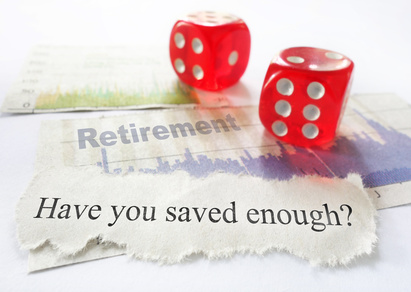 The stock market is the only place most paper asset investors know to go to try get enough earnings from their savings to live on.  Otherwise, they have to eat into the principal.
Of course, if they eat too much principal, they run out of money before they run out of life.  This is one of the greatest fears of the HUGE baby boomer generation…which is retiring at the rate of over 10,000 per DAY.
Of course, helping these folks discover how income producing real estate can provide better cash flow, lower taxes, and a long term hedge against inflation is one of the GREATEST OPPORTUNITIES going right now.  And with the new law opening up your ability to market to potential investors, there's never been a better time to get into the syndication business.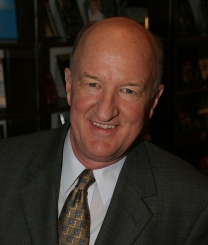 Mark Skousen thinks as long as rates stay low, the stock market will stay strong.  And speaking of strong…
Why is the dollar strong?
This is SUCH a GOOD question.  But before we tackle it, let's consider what it means.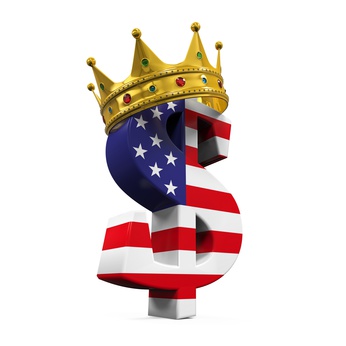 The "strength" or "weakness" of the dollar can be measured against many things.
If you go to the gas station and can fill up your tank for $20, you might say the dollar is "strong" against gasoline.  You can buy a lot of gas for fewer dollars.
But if it takes $200 to fill you tank, you'd probably say the dollar is "weak" against gas.  It takes a lot MORE dollars to buy the same gas.  Or you could say gas is strong.  Or gas went "up".
The point is that "strength " is relative.  Compared to what?
Right now, many other currencies are even WEAKER.  In fact, some countries' interest rates have gone NEGATIVE.    And most other countries' economic growth is even more anemic than that of the United States.
Of course, the U.S. has a trump card…and it's not the guy running for President.
The U.S. dollar is still the world's reserve currency.  And U.S. Treasuries, which are denominated in dollars, are considered by most to be a "safe haven" asset.
You've probably  noticed, there's been bit of instability in the world.  And it's been going on for awhile.  So (allegedly) paper asset investors worldwide are piling into dollars and Treasuries…for safety.
Of course, not everyone thinks dollars and Treasuries are the safest place to be….
Will gold go up?
China and Russia have been dumping dollars and Treasuries and buying gold.  Meanwhile, U.S. mint sales are at record highs.  Physical inventories are dropping.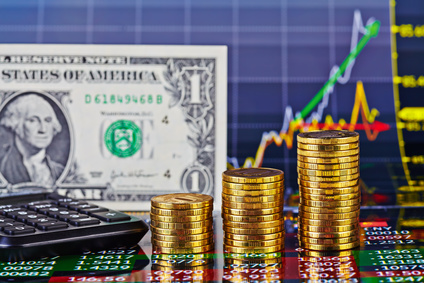 Yet the price of gold FALLS.  That's weird.
But actually, gold is only falling when measured in dollars.  In terms of other currencies, gold is actually rising.
We know.  It's hard to get your mind around.  But we think it makes sense to try.  Go back and think about the gas example.  When you have to trade more dollars for the same gas, you can say the dollar fell…or you can say gas went up.
Think about what you're doing by investing…
You're working at earning or raising dollars to use as down payments.  So you're probably being paid in dollars and saving in dollars, right?
Then you go out and borrow…in dollars…to buy a piece of real estate that will generate income in…dollars.
Along the way, you'll take in deposits, build reserves, set aside money for contingencies and capital expense…probably all in dollars.
And even if you're reinvesting by adding more properties, you're still going to be building up bigger and bigger CASH balances…in dollars.
So now your EXPOSURE to the banking system and the dollar is GROWING.
Therefore, it seems sensible for you to be concerned about the strength of the banking system and the dollar, right?
BUT…you say…what difference does it make?  What choice do I have?
GOLD.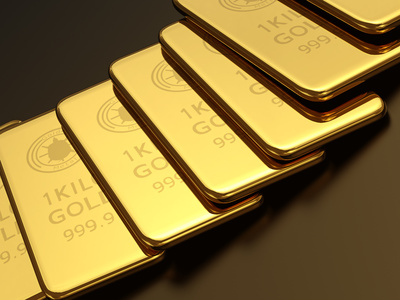 Precious metals are an alternative to dollars as a place to store liquid reserves.  It's where people (and countries) go when they're concerned about the dollar and the banking system.
So we pay attention to gold because it's an indicator of the strength and direction of the dollar.  Make sense?
It used to be good enough to simply watch the PRICE of gold.  If it was down, then demand was down.  If the price was up, then demand was up.  So you could accurately use price to gauge demand.
Not today.
That's because physical gold prices are impacted by paper derivatives in the futures markets.  That is, there are people who buy and sell physical gold.  And there are those who buy and sell contracts (paper) which are allegedly backed by gold.
We know.  It's heady stuff.  But please don't gloss over.  It's not as hard as it seems.  And it really does matter to your long term financial health.  Really.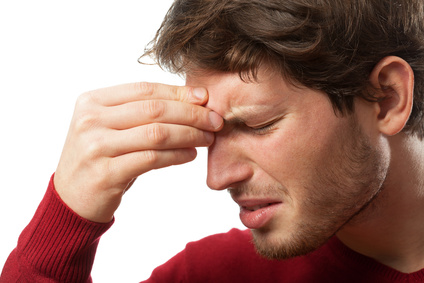 We won't get into all the mechanics of the gold futures markets.  This is already a marathon blog (THANKS for sticking with us this far!)…
Suffice it to say that when paper traders sell highly leveraged paper contracts they are able to push down the price of gold in both the paper AND the physical markets.
But when the price of physical gold drops, physical buyers show up and claim physical gold.  As long as those orders get filled, people trust the paper contracts.  The paper guys may not want the physical, just like you may never want all your cash out of the bank.
But the minute you don't think the bank has the cash to give you, you want it all.  Right now.  And if you can't get it, you lose trust in that bank statement you have that says the cash is really there.
Well, when we first started watching the gold market, there was twice as much physical gold in the warehouses and there were about 40 claims on every ounce of physical gold.
Today, the physical inventory is half what it was and the outstanding claims are pushing THREE HUNDRED for each ounce.
This makes us suspicious that the PRICE of gold may not really be "free market"…which means it's less useful for determining what's really happening with the dollar.
If the demand for physical market were to exceed the ability of the warehouses to deliver the gold, then the true price of gold in dollars could be revealed.
Going back to our gas example, it means it would take more dollars to buy the same gold.  Gold would go "up".  Really what's happening is the dollar would be "down".
But we're just real estate guys and we're clearly out of our league when commenting on gold.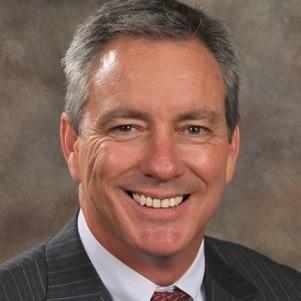 Brien Lundin is one of the smartest, most connected gold guys we know.  He tells us the gold investors he knows think gold has put in a bottom.  Which really means the dollar compared to gold has peaked.
That would mean gold will be going "up" and the dollar will be going "down".
If so, it explains why governments (Russia and China in particular) and individual investors are using dollars to buy gold now.
And as if all this wasn't enough, consider it's being reported that China's currency (the yuan) may be about to be included as one of the world's reserve currencies, joining the U.S. dollar, the British pound, the Euro and the Japanese yen.  Of course, the U.S. would need to approve it.  Which might explain why China set up its own international bank.
As we discussed in our Real Asset Investing report, this is a trend we've been watching develop for several years.
What does it all mean to real estate investors?
Okay, for you marathon readers, let's try to wrap all this up and put a bow on it.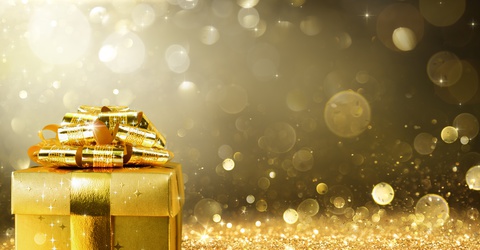 Interest rates have a big and direct impact on your mortgages, your cash flows, your tenants and the local economies which support your properties.
The Fed's motivations and maneuverings impact interest rates.  And the Fed is influenced by the stock market and the dollar (and vice versa).
Gold is one of a few indicators of the strength and future of the dollar, which has been slowly losing its grip as the world's reserve currency.
If there is hidden weakness in the U.S. economy and U.S. dollar, rising interest rates and/or a failure to deliver on physical gold shipments could quickly expose it.
The result could be rapidly rising interest rates or a rapidly falling dollar (inflation, i.e., rapidly rising prices).
In any case, you want to be ready for ANYTHING.  And dollars, bonds and bank accounts probably won't be as safe as many think they are.
So we continue to think real assets which serve essential, transcendent needs (shelter, food) in markets with good infrastructure, population, business climate and low costs will be the safest (and probably most profitable) places to be.
The MOST IMPORTANT INVESTMENT you can make right now is…
Your own education and network.  Because if things get crazy, you'll want to see it sooner, understand it better, and be connected to lots of smart people you can collaborate with to navigate a rapidly changing environment.
We know you'd probably like everything to be simple and easy.  But that's not the world we live in today.
Of course, it doesn't have to be scary or boring.  Personally, we go out of our way to create fun and educational events to bring great people together to learn, share, connect and work on a building a brighter future.
---
Listen Now: 
The Real Estate Guys™ radio show and podcast provides real estate investing news, education, training and resources that help real estate investors succeed.
In a recent article published by CNBC, famed economist Robert Shiller (yes, that Robert Shiller of the oft-referenced Case-Shiller index) is quoted as saying he thinks stocks are a better investment than real estate over a lifetime.
REALLY???
That's like kicking a sleeping dog.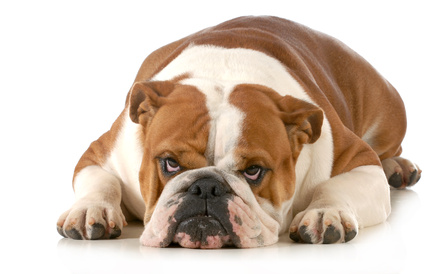 So we got up off the couch and decided to do a show on this topic.
Some might say we're shills for real estate…but we'll find out who's a bigger shiller here.
In the broadcast doghouse for this episode of The Real Estate Guys™ radio show:
Your big dog host, Robert Helms
His little dog co-host, Russell Gray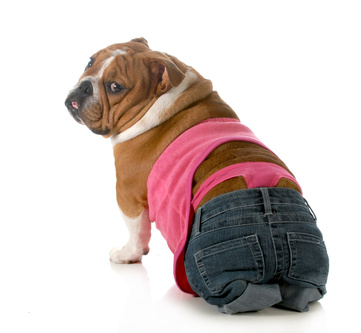 So we're hanging out in our broadcast briefs perusing the news for interesting subject matter…and we see an article by CNBC headlined, "Where to put your cash? A house or a stock?"
Hmmm…that sounds interesting…
The article opens up saying that even though the stock market is at record highs, the government is pushing home ownership to build wealth…and using easy credit to help all those poor, unqualified borrowers.
The author immediately questions the premise by reminding readers of the "catastrophic housing crash of the last decade"…while completely failing to mention the accompanying catastrophic crash of the stock market…but more on that in a moment…
Then the author invokes Nobel Prize-winning economist Robert Shiller who is quoted as saying, "It would be perhaps smarter, if wealth accumulation is your goal, to rent and put money in the stock market, which has historically show much higher returns than the housing market."
Seriously? Okay, now our hackles are up…
So we keep reading…and discover those comments were made at a Standard & Poor's conference.  Last time we looked, S&P is mostly about stocks and Wall Street.
Of course, we do a little speaking from time to time, so we know when you're in someone else's house, it's smart to say nice things. We don't begrudge Mr. Shiller for playing to his audience.
Side note: a few days later, CNBC put out a video where Shiller says, "Go back to buying houses."  Wow, that was fast. But we know the stock market moves quickly. 😉
Back to our current article…
So the CNBC author says, "Shiller notes that the comparison between stock returns and home value returns is rough, given that stocks pay cash dividends and housing pays 'in kind', in the form of housing services; that is, you get to live in the house."
That VERY important point is quickly set aside in the next paragraph, which compares ONLY the capital gains of the broad stock market since 1890…yes EIGHTEEN NINETY…and Shiller's own secret recipe (that's how you win a Nobel Prize) of the "real" U.S. home price index.
There's SO much here…we're starting to pant.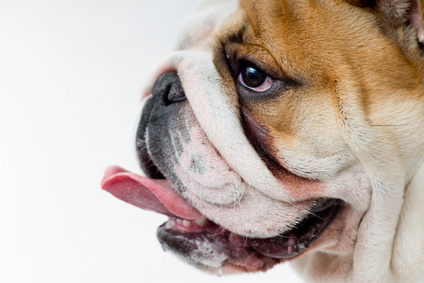 The bottom line says Shiller according to the CNBC article…is that the net real capital gains (presumably after being adjusted for inflation) are "smaller than one might expect" (we get that a lot…)
Really? How small?
The article quotes Shiller as saying for stocks it's about 2.03 percent per year. And houses…only a paltry 33 basis points (about 1/3 of 1%).
Confused? If buying stocks and real estate sucks so badly, why would ANYONE do it?
The perhaps obvious answer is that NOT doing it sucks WORSE.
Think about it. The dollar has lost about 98% of it's value since the Fed was created in 1913. If you simply stacked up paper dollars, you'd be at a negative 98%. So plus 2%…or even plus 1/3% sounds pretty good by comparison.
So now that we know investing…even spending… is better than cash under the mattress, we're back to comparing stocks and real estate.
The CNBC article points out that "A house can offer greater returns if the owner chooses to rent it out and not to live in it." Duh. Welcome to our world.
This highlights a bigger point, which is that when you're reading a mainstream financial media article on real estate, they almost always are talking about the house you live in.
To the CNBC author's credit, she mentions that "Shiller adds homes should not be seen as an investment vehicle, like a stock, but as a consumption good, like a car."
We agree. But, isn't the entire premise of the article a comparison of the investing in stocks versus real estate? You might want to lead with that next time…
Still, this is a VERY USEFUL exercise for anyone enticed by this record high stock market...and every real estate investor being chastised by their stock investing friends. And ESPECIALLY useful for any real estate entrepreneur who's out raising money to syndicate real estate deals.
After all, we're all hearing about how great the stock market is doing. In fact, here's an amazing chart from the CNBC article: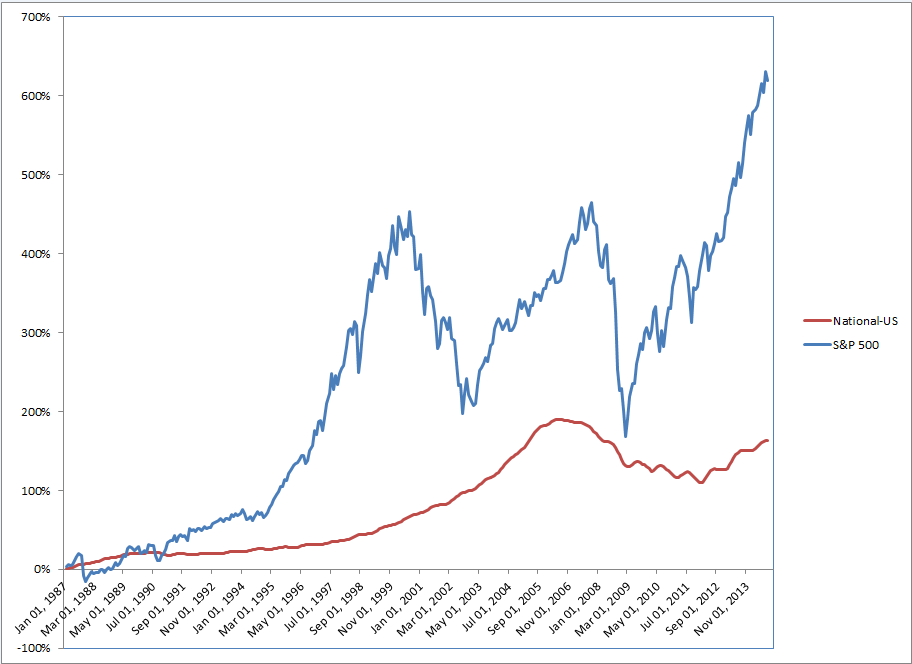 This shows how the stock market (blue) is crushing housing (red).
Aren't you impressed?
Do you see the real estate bubble of 2003-2007 and the "catastrophic crash" in 2008? (Pay no attention to those GIGANTIC blue line ups and downs…but since you are…what does the pattern say might be next for stocks???)
The CNBC article concludes with this:
"The happy compromise [between taking the risk of leaving equity in a house whose value might drop and putting the equity to "better" use by investing in the stock market]…would be to keep less equity in your home though a long-term, low-down payment mortgage; or…through an interest only loan, and keep more cash at the ready for investing in the stock market. It's a riskier choice, given the current volatility in home prices, but it may be the best way to build wealth."
So NOW we're on the floor laughing out loud…
Open your eyes. You can now look at the blue line in the chart.
Who's calling who volatile???
First, before we go ballistic…we must say we LOVE the idea of getting idle equity out of a property to shelter it from that ever-fickle Mr. Market.
And because mortgage interest rates are SO low…you don't have to be Warren Buffet to out-earn the cost of borrowing…especially when you consider that the interest is tax-deductible.
But stocks? We don't think so. That chart makes us dizzy…
So we need to do some math. We figure if you've read this far, you must be a SERIOUS reader, so you can probably handle it.
We'll only do enough to help you understand why there's NO CONTEST when it comes to risk-adjusted returns in real estate versus the stock market.
Ready?  Take a cleansing breath…and…here we go…
First, let's just say that Shiller is right and the real average annual value increase (capital gain) on housing is 33 basis points per year. We could argue, but he's a Noble Prize winner. We're a couple of schmoes with microphones.
What his comments and the CNBC article don't take into consideration is financing…or better stated…leverage.
So if you were to put 20% down, you'd control five 20% parts of an asset (the property) which is 100% of it. That is, your "capital stack" is 20% cash from you (down payment) and 80% cash from the bank (the loan).
But YOU get 100% of the 33 basis points appreciation. At 5:1 leverage (you have only 20% cash in), YOUR appreciation rate on your cash is 5 x .33 or 1.65%. Nothing to run naked through the streets bragging about, but 5 times better than 33 basis points and a WHOLE lot closer to the 2.03% that Shiller says is the stock market's history.
Now let's stop right there.
Go back and look at the roller coaster blue line in the chart. Do you notice that the last low was lower than the prior low? Do you see that the high before this one, was higher than the high before that one? Any guesses on where the next low might be?
Now look at the red line. Looks like a smoother ride.
Would you be willing to give up 38 basis points (that's the difference between 2.03% and 1.65%) to avoid having your stomach come out your ears?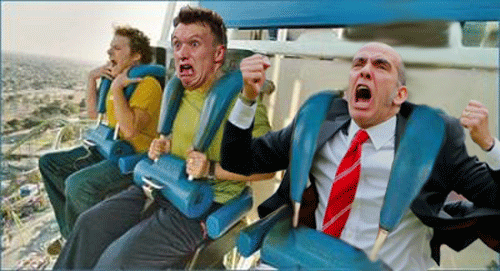 But we're not done…
Remember that 80% loan? Well, this is a RENTAL property.
That means you have tenants who are paying enough every month to cover ALL the expenses, including the mortgage (and professional property management…because who wants to manage a property?), and a little bit more. If that's not the case, then you shouldn't own the property.
Assuming your loan rate is 5% fully amortized for 30 years, the very first loan payment includes a pay down of principal (that increases your net worth on your balance sheet because it reduces your liability…we call it amortized equity) is $96.12 and it goes UP each month from there.
So month 1 is the LOWEST profit rate of the entire 30 years. Make sense?
Math time!
$96.12 x 12 = $1153.44 minimum annual equity build up from amortization
$1153 on a $20,000 cash invested (remember, you only put 20% down) is a growth rate of 5.76% annualized. Add that to your 1.65% of new equity (previous calculation) and you're up to 7.41%.
See? It's starting to look better. And it smokes the actual return of the stock market (according to Shiller) and still doesn't take into account tax breaks or positive cash flow from rents.
So just for fun…can you think of anything you'd rather be doing right now???…let's add in some net operating income.
Suppose this rental property only provided a modest positive cash flow of about $70 a month net spendable after ALL expenses…including maintenance, turnover, vacancy and set-asides…plus property taxes, insurance, property management, etc.
Is that reasonable?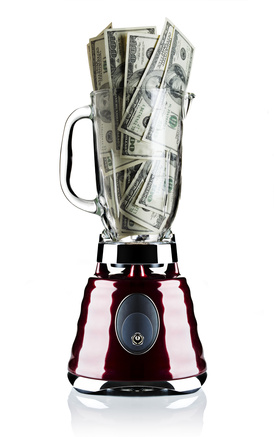 We think so…and here's the math (don't worry, it's simple!)…
If this $100,000 property is renting for $1000 a month (our 1% rule…and there's lots of those out there right now) and you budget 50% for all non-mortgage expenses and set-asides, you have $500 a month left for debt-service.
An $80,000 loan at 5% fully-amortized over 30 years gives you a payment of $430.
$1000 rental income less $500 for expenses = $500… less $430 for mortgage = $70.
See?
But $70 x 12 = $840
And $840 return on $20,000 down payment is a 4.7% cash on cash.
So when you put it all in your financial blender and hit puree…your 4.7% cash on cash together with your 5.76% amortized equity and your 1.65% from Shiller's 33 basis points at 5:1 leverage, you have a total return of 8.11 %.   That sounds a LOT better than 2.03%.
Wow. Now we need a nap.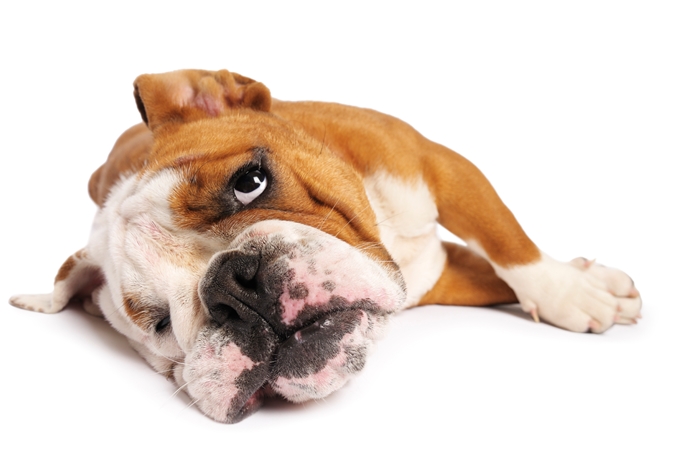 But take a listen as we take on the challenge of stocks versus real estate. We debate. You decide. Then we can all go have a pint.
Listen Now:
The Real Estate Guys™ radio show and podcast provides real estate investing news, education, training and resources that help real estate investors succeed.
Love him or hate him, Peter Schiff always speaks his mind.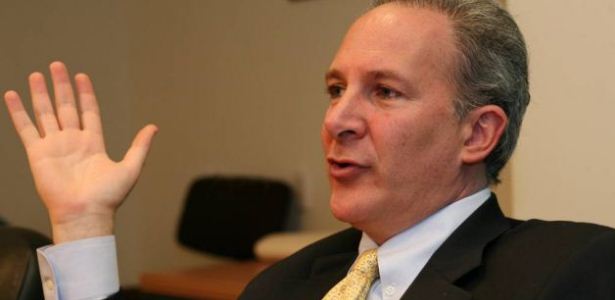 We happen to love him.  Not only do we admire his courage in trusting his own judgment… even when all the "experts" say he's wrong, but we appreciate his willingness to explain his reasoning to anyone interested enough to listen.
For those that don't know, Peter is the founder, CEO and Chief Global Strategist of Euro-Pacific Capital.  He ran for U.S. Senate in 2010, has a daily radio show, and is a best-selling author.  Slacker.
In 2005, he was sounding the alarm about the housing market, but few would listen.  We didn't know him back then, but we wish we would have!
After everything blew up, we looked him up and have since become good friends.  Peter has been a faculty member on our last two Summits and we just found out he's coming back for 2015!
We ran into Peter at The Money Show in Las Vegas, so we sat down to chat.  We thought you might like to listen in…
Behind the microphones in our mobile studio for this edition of The Real Estate Guys™ Radio Show:
Your Go-Go-Go host, Robert Helms
His stopped-up co-host, Russell Gray
Our never yellow guest, the indomitable Peter Schiff
One of the big lessons from the Great Recession is that financial markets both affect and reflect each other.  So even though we're primarily real estate guys, we've learned to pay attention to stocks, bonds, currency, commodities and precious metals.
Peter Schiff isn't really a real estate guy.  He's big picture economy guy…that's probably why he's called a Global Strategist.  He has his eyes on the horizon…watching for waves of opportunity and signs of stormy skies.
When you hear Peter talk, he explains the cause and effect behind the movement of money, and filters everything through an Austrian economics school of thought.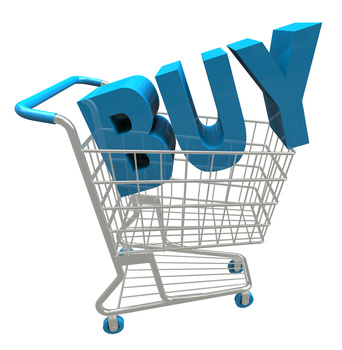 If you're not familiar with the two major economic schools of thought, think of it this way:  The dominant philosophy in modern economic is the Keynesian view which says that borrowing and spending fuels prosperity and economic growth.
When you understand this, it's easier to make sense of what the government and the Fed are doing.  Everything is designed to entice people to borrow and spend.
The Austrian school believes that savings and production create prosperity and economic growth.  That is, when a society makes a lot of stuff (production) and doesn't consume it all (savings), there's abundance…more to go around.  Prices drop, stuff is more affordable to poorer people, and everyone is better off.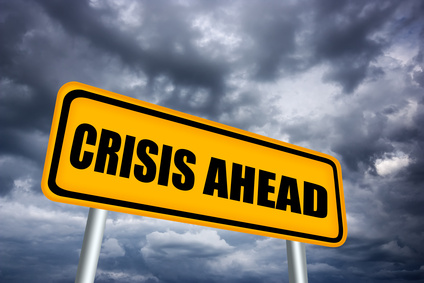 If you keep this in mind when you listen to Peter, it helps you understand why he describes rising prices, low interest rates, increased debt and borrowing, and excess consumption all as warning signs.
It's like using your credit card to buy a new car, new  furniture, a new wardrobe and then going out to eat every night at nice restaurants…even though you don't earn enough money to pay for all those things without a big credit line.  Borrowing is the only thing fueling your "prosperity".
But if you believe that borrowing is good, deficits don't matter, then you'll think that all the items purchased on credit are valid signs of prosperity.  After all, you got all kinds of stuff!  And more stuff is a sign of prosperity, right?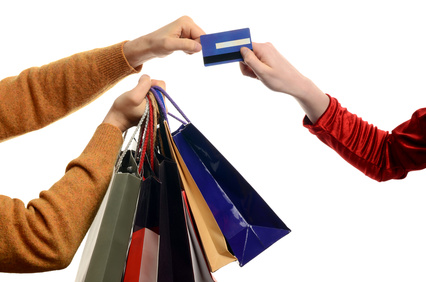 Of course, anyone who's ever run a household or a business knows that eventually the credit card has to be paid.  And the longer you wait, the bigger the balance will get, and the more painful the day of reckoning will be.
Peter thinks that higher interest rates would discourage borrowing and encourage savings.  He likens the cheap money to a spiked bowl of punch at a raging party.  It's all good as long as the punch bowl is full.  But when the credit line gets cut, the punch bowl goes away, then the party is over…and all that is left is the hangover.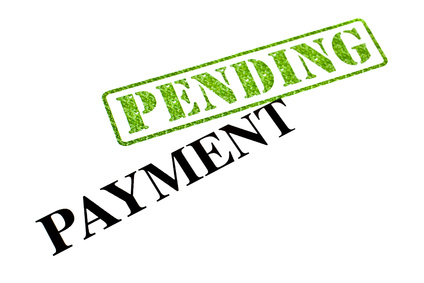 Sound gloomy?
Maybe a little.  But people go to parties all the time and enjoy themselves in moderation. Of course, if the guy next to you has had a little too much, it might be a good idea to keep a safe distance.  You don't want his over-indulgence to get on you.  That's the problem with investing alongside "hot money".
In other words, asset prices are moving up because of cheap money.  Peter calls these "bubbles" because there isn't legitimate productivity (fundamentals) underneath the increases.
Getting back to real estate (we haven't forgotten that we're The Real Estate Guys™)…
In housing, values are driven by the demand of home buyers (which is the desire to buy a home combined with the capacity to pay for one…which means an income that can be pledged to a mortgage), versus the supply of homes available to buy.
For investment housing, it's similar…except the income comes from the tenants.  So even people with weaker credit and no savings help drive housing.
But in a weak economy (remember, "weak" means low productivity, low wages and low job growth…not a raging stock market), the incomes needed to drive housing aren't strong.
Is that a red light?
Not necessarily.  After all, housing isn't optional.  It's essential.  So there will ALWAYS be a demand, even though it might be focused on the less expensive markets and product types.  And people will cut back on almost everything in order to keep a roof over their head, so even when incomes are soft, rental income is less affected than more discretionary spending.
Does that mean real estate is a step-on-the-gas green light?   If you view "green light" as throw-a-dart-at-a-map-and-buy-wherever-it-hits (like you could do in 2004), then no.  Some markets and property types are probably a long way from recovery.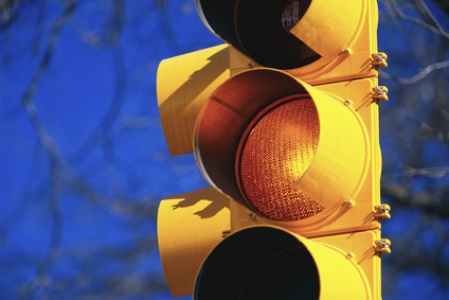 We think it's a "proceed with caution" yellow light.  Even though Peter disagrees with low interest rates, we have them.  And Peter says that current monetary policy favors the borrower.
Based on that, it seems like a good idea to borrow some cheap money, lock it in long term, and buy real incomes producing assets like rental real estate.  Especially because right now, in some markets, you can still buy properties at or below replacement costs.  For example, we just came back from Atlanta, and there are still very attractive deals there.
The key is picking the right market, price point and property type.  When markets get heated up, it's SO tempting to speculate on rising prices.  If you get it right, it's some of the easiest money you'll ever make.  Who doesn't want to buy a house for $500,000 and sell it a year later for $650,000?
But if you can't sell it, are you structured in a way that you can afford to hold on for the long term?  If you could rent that home for enough to cover the rent and all the expenses for the next 3 to 5 years…or longer…then great!  If not, then you might lose everything you put into it…and your credit score.
And if you've been riding the tide of the rising stock market for the last year, you might think about moving some chips off the table and placing them into real assets.  No one likes it when the party's over, but better to get out before the crowd…otherwise you risk getting stampeded or locked in.
Listen Now:
Want more? Sign up for The Real Estate Guys™ free newsletter!
Don't miss an episode of The Real Estate Guys™ radio show!  Subscribe to the free podcast!
Stay connected with The Real Estate Guys™ on Facebook!
The Real Estate Guys™ radio show and podcast provides real estate investing news, education, training and resources that help real estate investors succeed.
As market mariners, we're always watching the financial waves to know which way the wind is blowing and whether a swell is headed our way.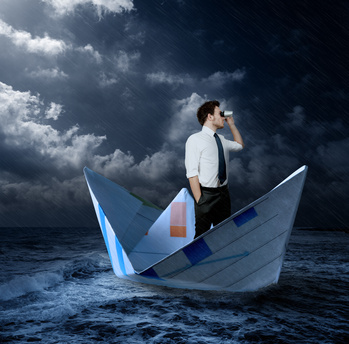 After discovering the painful price of myopia in 2008, we're not only diligently watching the horizon, but we spend a lot more time talking to smart people from a variety of financial disciplines.  In fact, we talk to a really smart guy in this episode!
If you recall, there was a big wave of money that rolled into the stock market in the 90's.  A big chunk was the savings of the baby boomers who were in the height of their asset building years.
Another big chunk came from the Fed as it provided the marketplace lots of liquidity (sound familiar?) to head off the Y2K "crisis" (remember that?).
Of course, before long the stock market…and especially the tech sector…was booming!
Eventually, the tech stock boom busted, and right on its heels came 9/11, and so the Fed pumped even MORE liquidity into the system.  But this time, investors who'd been burned by stocks, took all that cheap money and jumped into real estate indirectly (through mortgage backed securities) or directly (through individual properties).
Then…ka-BOOM…the MBS market imploded, real estate tanked, banks failed, and we had a crash of EPIC proportions.  In response, the Fed…you'll never guess…pumped even MORE liquidity into the system.  And guess what?  Today, the stock market is at all time highs.
We're detesting…er, detecting a pattern here.
So we want to know if the stock market is vulnerable to a crash.   And what can the stock market tell us about the future of real estate?
Since we're not stock market experts (we can barely read the charts at the optometrist), we thought we'd call in someone who spends most of their time studying such things.
In the studio on location in sunny San Diego, which (contrary to Ron Burgundy's dictionary) does not refer to a female whale's anatomy:
The Captain of your broadcast boat, host Robert Helms
His First Mate (in a purely platonic way), co-host Russell Gray
Our stow-away guest from Dow Theory Letters, Matt Kerkhoff
In stock trading, and really any kind of trading, there are two kinds of analysis: fundamental and technical.  Another way to think of them are: logical and emotional.  One is about the business.  The other about the market.
With fundamental analysis, an investor looks at the company's financial performance, competitive risks, sector dynamics, vulnerabilities, opportunities, the management team, etc.  In other words, it's a LOGICAL assessment of the BUSINESS.
This is the way most real estate investors analyze properties.  Why?  Because most real estate investors are making LONG TERM investments.  Ditto for stock investors.
Traders, as opposed to investors, are usually looking to move in and out of positions quickly hoping to scrape a few basis points of profit out of each trade.  To do this, they try to exploit the irrational nature of market participants.
In other words, people aren't always logical when making investments (ya think?).  Sometimes they get greedy and overpay.  Sometimes they get scared and sell too cheap.  And in today's technologically driven world, some trading is done automatically by computers.
Big players have figured out they can trick the computers into buying or selling if prices can be pushed up or down temporarily.
Trading is not for the faint of heart.  Ironically, successful traders control their emotions and use logical analysis of the market's emotional indicators to place their bets.  This reading of the moods of the market is called technical analysis.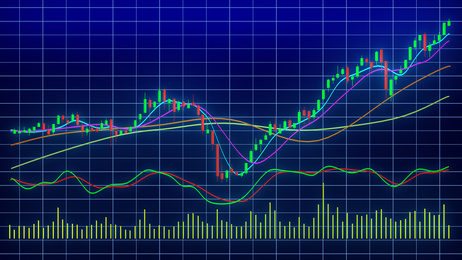 One of the main tools of the trader are technical charts.  These charts show the ups and downs, trading volumes and "patterns".  The patterns measure the predictable responses of market participants to various trading feedback (support, resistance, averages, etc.).
On our upcoming Investor Summit at Sea™, Rich Dad Paper Asset Advisor Andy Tanner will be helping us understand all of this and how it relates to real estate investing.
The point is that technical analysis doesn't really consider the fundamentals.  So while fundamental analysis is about understanding the business issuing the stock, technical analysis is about understanding the market…that is, the PEOPLE trading the stock.  And there are both long term and short term patterns of behavior.
As any mortgage pro can tell you, when the stock market is up, so are interest rates.  When the stock market is down, interest rates drop.  As real estate investors using mortgages to control property and arbitrage cash flows, we care about interest rates.
Now you may be thinking, "If it's true that interest rates rise when stocks do, then why are interest rates so low, while the stock market is so high?"
What a GREAT question.  We have such smart listeners.
So put a new battery in your thinking cap, and let's take a moment to get our mind around this important concept.  Because when a market isn't behaving is it should, it tells you that something might be amiss.  And if miss it, it can sneak up and bite you.
Here's deal in simple terms:  When people sell stocks (equities), it's because they are afraid of risk.  So they want to move to the front of the line (debt eats before equity) and buy debt (bonds).  Creditors (bond holders) get paid before equity (stock holders).  Are you with us so far?
Now, when more people sell something the price goes down.  So as people leave the stock market (sell), stock prices drop.  Conversely, when people enter the bond market (buy), bond prices rise.  Make sense?
Here's the hardest part to track with.  So take a deep breath and we'll do this together…
When bond prices go UP, bond yields (interest rates) go down.  Here's why:  If you have a bond, it's like a certificate of deposit…you loan your money to the bank, and they give you a promise to pay you back with interest.  Simple, right?
But with a bank CD, everything stays static because no one is trading the CD (that you can see).  So if you buy a $100,000 CD and it pays you 5% interest (good luck finding that, but it keeps the math simple), you get $5,000 per year in interest for loaning the money to the bank. Got it?
But what if you wanted to sell your CD to a private investor?
If the investor wanted to buy your CD and get 5%, he'd pay you $100,000.  But what if the investor wanted 10% yield on his investment?  Then, he'd only be willing to pay you $50,000.  Why?  Because the bank is only committed to pay $5,000 per year on the CD.
And if the investor (your buyer) insists on a 10% return on his money (he doesn't care about yours) and he's buying $5,000 a year in interest, he can only pay $50,000 for it because $50,000 x 10% is $5,000.  See?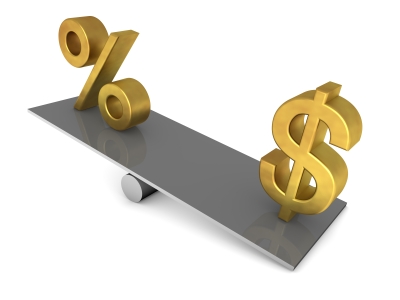 This is an overly simplistic explanation of the inverse relationship between bond prices and bond yields, but it gives you the basic concept.
When bonds get bid DOWN (pay less for the same yield), yields (cash on cash return) go UP (as explained in our CD example). And the reverse is true (as we'll show you in a moment).
Once you get it, you'll go "duh".  Until then, it's a head-scratcher.
But it's a very important principle…and based on the way people are piling into bonds even when yields (interest rates) have no where to go but up, we can tell many investors don't get it.
So back to the stock and bond market…
When people get afraid and sell their stocks to buy bonds, the price of stocks falls (more sellers than buyers), while the price of bonds rises (more buyers than sellers), so interest rates go down as bond prices go up.  Huh?
It's like this:  In the prior scenario, no one wanted your CD for $100,000.  You had to sell it at $50,000 to get the buyer because the market demanded a 10% yield.  But what if people were really scared, so they wanted the safety of the CD even if they have to pay MORE?  Remember, when you pay more ($) you get less (%).
Now, if someone were to offer you $200,000 for your $100,000 CD (you'd be happy!), and the CD paid $5,000 per year, what yield is your buyer willing to settle for?  Half what you're getting.  So if you're getting 5%, your buyer is only getting 2.5%.  Let's check the math…
$200,000 invested / $5,000 annual yield = 2.5% rate of return.  Hey!  It worked!
Now with this basic understanding, why would interest rates be so low while stocks are so high?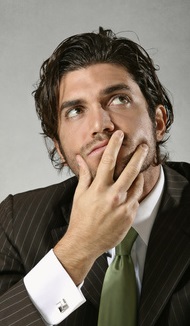 It seems that people are putting money into the stock market (bidding it up), but somebody is also buying bonds to keep them up too (bonds up means interest rates down).  Weird.
There are a couple of things going in, all of which are abnormal, and would be described as "distortions" by David Stockman, in his NY Times best-seller, The Great Deformation. (This and other great books on economics and investing can be found in The Real Estate Guys™ Recommended Reading Store.)
First, the Fed has been buying bonds like crazy through their Quantitative Easing program.  This artificially bids up bonds and pushes interest rates down,which is why they do it.  But all this extra bond buying is abnormal and distorts the market.  History says, QE leads to booms, bubbles and ultimately, a bust.
Also, you may have heard that many businesses have been borrowing at these low interest rates in order buy back their own stock.  This is also abnormal and drives up stock prices with money that would otherwise go into expanding the business.  No surprise then that stocks are going up, while employment and productivity aren't.  Again….weird.  Usually, rising stock prices reflect a healthy and growing business climate.
Third, yield starved conservative investors and savers have been forced to buy stocks and accept substantial market risk…risks they normally wouldn't take.  When people start putting money in places they wouldn't, they're prone to move it quickly if things look dicey.
All of these obvious distortions, and a whole host of lesser and sometimes unseen and unanticipated abnormalities, cause market emotions to run high.
There's one group of people who are giddy with greed and pouring into stocks believing the party will last forever.  There's another group of people who are reluctant participants and have their running shoes on and one eye on the exit.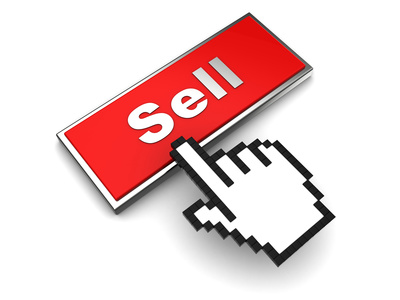 Most people in the paper asset space don't really know how to do real estate, nor do they want to.  It's messy.  There isn't all kinds of infrastructure to support stay at home real estate investing, they way there is with paper assets.  The closest thing are REITS (Real Estate Investment Trusts that are publicly traded).
But in deformed markets, people do things they wouldn't normally do, in order to earn profits and/or avoid risks.
So, since you've read all the way down this lengthy post, here's the pay off:  There's a HUGE OPPORTUNITY for real estate investors to attract capital from frustrated investors trying to find a good yield with reasonable risk.  If you develop the knowledge, experience and relationships to buy and manage income producing real estate in a market like this, there's BILLIONS of dollars looking for a home (pun intended). 🙂
But to talk with affluent investors about investing with you, you'll need to know how to both explain the benefits of real estate as well as the risks of paper assets.  So even though you may not be a stock investor, it's a good idea to understand how the stock, bond, commodities and real estate markets all interact.  This episode can help!
And if you like Matt Kerkhoff, come spend a week with Matt, along with Andy Tanner, Peter Schiff, Anthem Blanchard, Ken McElroy and the rest of our outstanding faculty on the 12th annual Investor Summit at Sea!  Meanwhile, enjoy listening to us talk with Matt about Booms, Busts and Bubbles!
Listen now:
Want more? Sign up for The Real Estate Guys™ free newsletter
Don't miss an episode of The Real Estate Guys™ radio show! Subscribe to the free podcast
 Stay connected with The Real Estate Guys™ on Facebook!
The Real Estate Guys™ radio show and podcast provides real estate investing news, education, training and resources that help real estate investors succeed. Visit our Feedback page and tell us what you think!
The Real Estate Guys™ sit down and talk with Steve Forbes about jobs, the economy and real estate.
We don't know about you, but any time a billionaire, a CEO of a major company, a best selling author or a legit presidential candidate is willing to sit down and chat, our response is always, "Yes!".   In this case, our special guest for this episode, Steve Forbes, is ALL of those things wrapped into one.  So we're super jazzed to bring this exclusive interview to you.
In the broadcast booth at the Freedom Fest conference in Las Vegas:
Your Host and interviewer extraordinaire, Robert Helms
The just-happy-to-be-here Co-host, Russell Gray
Special guest, Forbes Magazine CEO, Steve Forbes



Mr. Forbes was the keynote speaker at the Freedom Fest conference and remained in attendance for the entire event.  In spite of a recent neck surgery, he was very accommodating and so Robert was able to sit down with Mr. Forbes for an impromptu interview.
We decided to ask him about his latest book, Why Capitalism Will Save Us – Why Free People and Free Markets are the Best Answer in Today's Economy. Mr. Forbes' thesis is that too much government is bad for business because it increases costs, diminishes productivity and takes too many resources away from creating jobs for an ever-growing population.  He calls for "sensible rules of the road" to provide a basic framework in which free people can conduct business.  Of course, the great debate is over what's "sensible".  His position is that less is more.
What we're really interested in is jobs. Jobs are where our tenants get their rent money.  It's where home buyers get the income stream to make the mortgage payments that prop up the property values that create passive equity.  Jobs are near the top of our due diligence check list when evaluating a market to invest in.  It's one of the reasons we like Dallas right now.  Among U.S. markets, it's doing pretty well.  Ironically, another great job market is Washington DC, but if there's a changing of the guard over the next couple of elections, that could change.  But we digress…
So Mr. Forbes shares his thoughts on the economy, job creation and the role of government in real estate, specifically Fannie Mae and Freddie Mac.  In his position as the CEO and editor-in-chief of Forbes Magazine, he gets to talk with many of people who shape, interpret and respond to public policy.  We really enjoyed our time with him and hope you will too!
On a side note, Steve Forbes is the nicest billionaire we've ever interviewed.  Actually, he's the only billionaire we've ever interviewed.  But he's still a very nice guy.  So, if you're a billionaire and want to come on the show and be nice to us, just give us a call.  Our door is always open. 🙂



Don't miss a show!  Subscribe to the Free Podcast
Want More?  Sign Up for The Real Estate Guys™ Free Newsletter!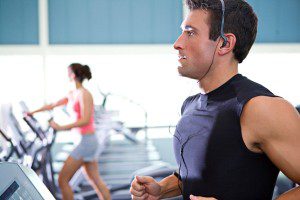 If you're one of those who take The Real Estate Guys™ to the gym, make sure you carbo load first! This one's a whopper!  Our radio audience only got an hour, but the podcast audience gets the whole enchilada.  That way whether you like American or Mexican, there's something for everyone.
A few weeks back, we went to Las Vegas for the 7th Annual Freedom Fest conference.  This was our first time and we weren't sure what to expect.  But after our previous interview with event founder, economist Mark Skousen, we thought it would be worthwhile.  It turned out even better than we thought!
After being near the epicenter of the financial earthquake which rocked the real estate portfolios of even the most experienced investors, we've put a big emphasis on studying economics.  Who cares if you're expert at fixing up properties, managing tenants or putting together syndications if property values are crashing, tenants don't have jobs, loans aren't available, and people are too scared to act?
So we started looking for people who saw it coming, put their predictions in writing and got it right for the right reasons.  Hindsight's often 20/20, but seeing the storm coming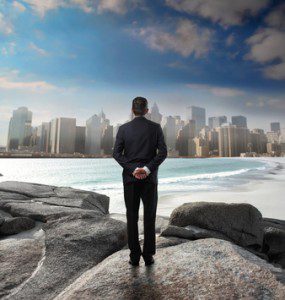 while there's still time to shutter the windows is better.  You might not be able to avoid bad economic weather, but with advance notice at least you can prepare!
We looked at the lineup of speakers at Freedom Fest and decided this would surely be an eye-opening experience. We were especially excited about Peter Schiff, author of Crash Proof 2.0 (a highly recommended read!).  Schiff called the crisis for the right reasons – and way ahead of time.  We're happy to say we got a lengthy interview with Mr. Schiff to see what he's thinking now – which is the feature of our next show.
While we're boasting about awesome interviews, we also had a chance to talk with billionaire CEO of Forbes Magazine and former Presidential candidate, Steve Forbes.  That interview is coming up in a couple of weeks, so stay tuned!  The best way to be sure you don't miss any of our exciting episodes is to subscribe to our podcast via iTunes (shameless plug). 😉
Today's episode is about talking to LOTS of people! It was like one of those speed dating sessions.  Robert sat at the microphone from early morning to late at night, and Russ rounded up a long line of interesting people to interview.
Featured in this episode of The Real Estate Guys™ Radio Show:
Your host, Robert Helms
Co-host and cat herder, Russell Gray
And a long parade of very special guests (in order of appearance):
Jeffrey Verdon, Attorney, talks about estate planning and asset protection strategies utilized by wealthy individuals; including off-shore entities and a very interesting technique for funding life insurance.
Dave Fessler, Energy & Infrastructure Expert for the Oxford Club.  Dave discusses his views on the future of energy and infrastructure and their impact on jobs and the economy.  He also comments on "the paradox of thrift" – how consumer savings is actually fueling the recession.  He tells us how long he thinks it's going to last, and where he believes America's best chance for job creation are right now.
Bob Bauman, Attorney, Former U.S. Congressman, Founder of The Sovereign Society; shares his thoughts on offshore investment, asset protection, second citizenship and the growing interest many people have in diversifying globally.
Vernon Jacobs, CPA, is an expert in international taxation.  Vern tells us what to consider when investing or employing asset protection strategies offshore.
Robert Barnes, Attorney, is part one of two back to back interviews with lawyers from a premier tax and investment fraud law firm that went 3 for 3 (that's pretty good!) in three of the top four high profile tax cases in the U.S. (you'd recognize the names).  Mr. Barnes reveals the worst thing you can do when contacted by the IRS.
Robert Bernhoft, Attorney, is part two of our tax and investment fraud attorney interviews.  Mr. Bernhoft describes what you can do to proactively avoid problems with both your investors and regulators; and shares how his firm uses specialized "non-litigation" techniques to recover misappropriated funds without going to court.
Steve Hochberg, Chief Market Analyst for Elliott Wave, works closely with Robert Prechter.  Prechter's 2002 NY Times best seller, Conquer the Crash, accurately predicted the current financial crisis.  While everyone is running scared of inflation, Steve says DEFLATION is actually the big near term threat.  He believes we are "on the precipice of the greatest stock market decline of our lifetime."
Patri Friedman, Executive Director and Chairman of the Board of The Seasteading Institute.  A city on the sea?  Really??? Before you write it off as Looney Tunes, go to their website and look at their management team.  These guys are all brilliant.  We're talking Stanford, Harvard, Yale.  Wow.  Have you heard of Pay Pal?   Yeah,the founder is on their board.  And why were they at Freedom Fest?  Take a listen!
Leon Louw, Executive Director of the Free Market Foundation, all the way from South Africa!  Why?  To raise money to advance property ownership rights for blacks in South Africa. For what it's worth, we didn't see any evidence of racism at Freedom Fest, though it was full of "tea baggers".  Obviously, Leon felt people at the event would be supportive of his cause. From our observations he was right.  But this isn't a political interview. any more than our show is political.  We just  want to understand what people are thinking and doing, and how it creates or undermines real estate opportunities.  Think about the ramifications on demand in a market where a large part of the population, formerly locked out, suddenly has access to buy property.  Very interesting stuff.
Terry Coxon, author of Unleash Your IRA, shares a powerful concept for maximizing your Individual Retirement Account.  We thought we knew all about this topic, but Terry shares a strategy we hadn't considered. Now we're hyped to read his book.  With the demise of home equity, and a growing number of people predicting a tough stock market (at best); and lending getting even tighter from financial reform, we think IRA's and rollover 401k's are one of the BEST sources of private investment capital.  That makes this a topic worth exploring!
Ron Holland, editor of two financial newsletters and 30 year financial industry veteran, has something to say on the topic of IRA's.  And it's concerning.  He shares what he thinks is the greatest threat to your retirement account.
Terry Easton, author of Refounding America and contributor to Human Events. Terry is an uber-conservative / Libertarian and has a lot to say on the topics of economics, politics and real estate.  We came to hear a lot of opinions and it just so happens that Terry has a lot of opinions.  But since they come from a long history of study and involvement, we think they're worth listening to.
All in all, Freedom Fest was a great experience and we're very likely to attend next year's event.  We met great people, got valuable insights, and had our paradigms stretched (we've been icing them since we got back).  Most of all, we see the economy and real estate from a much broader perspective.  As we continue to seek out markets, opportunities and product niches to invest in, we are convinced a bigger perspective will pay huge dividends.
Remember – our next two episodes feature our interviews with Peter Schiff and Steve Forbes!
The Real Estate Guys™ Radio Show provides ideas, perspectives and resources to help real estate investors succeed.
The AP headline this morning says "Stock Market Slumps as Home Construction Slows".  Oh no!  We can hear the pitter patter of mutual fund investors' feet running to their computers to check the damage to their 401k.
Funny, but when we look at our computer, we see interest rates on 30 year fixed mortgages back under 5%.  Even jumbos are under 6%!  Meanwhile, gold, oil, car prices and CPI (Consumer Price Index) are all up.  (Hint: those are signs of inflation).
When you put all that in the blender, what do you get?  Well, it depends on what color glasses you're wearing. (Too many metaphors? Sorry.)
Here's the deal plain and simple: In the US, home and apartment construction is not growing as fast as the population.  Rents are not falling as fast as prices.  Interest rates are ridiculously low.  Toss in gobs of people unemployed, which means they're missing payments and wrecking their credit.  They won't be able to buy a home for awhile, so if they can't keep the one they have, they will be renting.
So what do we have?
• A growing population and influx of people going from homeowner to renter means more demand for residential rentals.
• Less new apartments and homes coming on line mean less supply.
• More competition for fewer rental units means upward pressure on rents, in spite of a weak job market.  Why?  Because people need a place to live.  Next to food, it's pretty high on most people's priority list.
• Low interest rates means if you or your investment partners are credit worthy, you can get great (i.e., low) long term interest rates on loans just before what many believe will be an inflationary cycle.  Inflation means anyone in debt will win as the value of the dollar falls.  This is why China is a little miffed at Uncle Sam.   China holds a lot (if you think a trillion is a lot) of US debt and are concerned about a falling dollar.
• Low interest rates also mean lower payments.  Lower payments make it easier to get a property to cash flow without 80% down.  To quote from that fabulous book Equity Happens, "Cash flow controls mortgages. Mortgages control properties. Properties will make you wealthy over time."  This is true with or without inflation (i.e., appreciation), because you are using the tenant's money to pay off the loan.   No other investment lets you do that.
Additional opportunities exist for the extra ambitious.  We call it finding and forcing equity.  How?  With less new units coming on line and many banks and overextended owners letting their properties fall into disrepair, there are opportunities to buy someone else's problem cheap.   Then, fix it up, rent it out and wait.  If things go your way, you may be able to refinance to get your original investment out – and now you're in for free.  Kiyosaki calls this "infinite return".  We like it.
Of course, it's not all rosy.  Unemployment is still a concern.   And financing (especially refinancing) is harder to qualify for.  But, if it were easy, then everyone would do it and there wouldn't be opportunity.  Hey, wait a minute.  It's easy to buy mutual funds, isn't it?  And everyone does it, don't they?  Hmmmmm…..
Want More?  Sign Up for The Real Estate Guys Free Newsletter!
Did you know that Backstage Pass Members get audio blogs? Save your tired eyes and make your ears do the work!  Become a Backstage Pass Member today!