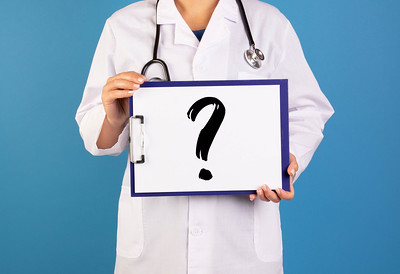 By now you've probably heard about the coronavirus. It's big news and appears to be getting bigger … and there are MANY angles on the story.
Of course, we're just The Real Estate Guys™ … not the virus guys … so we're not qualified to have an opinion on the health risks or odds of a global pandemic.
But whether the coronavirus is truly an existential threat to all humanity … or just another run-of-the-mill frightening event that fades into obscurity …
… it's certainly creating some economic upheavals all investors (even real estate investors) should be paying attention to.
And as long as we all survive long-term, the coronavirus crisis is raising notable concerns and creating short-term opportunities.
To be clear, we're not making light of it … or suggesting that economic consequences are the most important aspect of the coronavirus story.
But since we don't have the expertise or ability to change what's happening or to advise on how to avoid the health risks … we'll just focus on the investing considerations.
It's safe to say the coronavirus could be the proverbial "Black Swan" financial pundits constantly obsess about.
No one saw it coming, and then … BOOM! It's here. And it's already having a profound effect on stocks, bonds, currencies, and commodities.
Of course, the big question is … what does the coronavirus mean to real estate investors?
In the short term, it creates an opportunity …
As freaked out paper asset investors jump into safe havens, lots are ending up in U.S. Treasuries.
This is bidding bond prices UP, driving bond yields DOWN …meaning interest rates are falling.
This pulls mortgage rates down and provides real estate investors with an opportunity to restructure existing debt and take on new debt …
… and lock in those low rates for the long term.
Meanwhile, some safety seekers are piling into gold … and we think there's two parts to that story … maybe three.
First, gold is the ultimate safe haven because there's no counter-party risk (assuming you take physical possession) and you avoid specific currency risk.
In other words, you can store wealth in gold, and later convert it into ANY currency … not just the one you bought it with.
American brains often tilt here … because they only think in dollar terms. But the rest of the world doesn't.
Sure, the U.S. dollar is still considered the "safest" currency … but as we explain in our Future of Money and Wealth video, "The Dollar Under Attack" … there are reasons to be careful of the dollar long term.
And enough investors in the world appear to agree … and they're bidding up the price of gold in their flight to safety. That says something about the dollar.
But the BIG coronavirus story isn't falling interest rates, spiking gold prices, or crashing stock markets …
As is often the case, investors and mainstream financial media pundits fixate (and trade) the symptoms … sometimes missing the real problem.
There's a YUGE difference between a booming economy and a strong financial system.
During this U.S. election cycle, you're likely to hear about the "booming economy" … and it's true.
But even more importantly, it's NECESSARY … and that's the concern.
A global economic slowdown isn't just inconvenient … it's systemically dangerous on an epic scale.
This is what our big-brained friends help us understand and navigate.
The world is piled nose-high in debt … most of it at very low interest rates. And yet, it's barely being serviced.
There are many tapped out "zombie" businesses who don't even earn enough profit to pay their interest … which means their debt is a slow-growing cancer.
A spike in interest rates or a decrease in prices or economic velocity accelerates their demise … but that's just the beginning.
Besides the obvious ripple effect of job losses through communities and supply chains … some of which would affect Main Street real estate investors …
… the potentially bigger problem is the ripple effect through financial system balance sheets which are holding bonds as ASSETS … assets they've borrowed against.
This is EXACTLY what happened in 2008 with sub-prime mortgage bonds.
It wasn't the direct losses from a relatively small number of sub-prime defaults that imploded the system. It was the contagion because those modest losses were magnified by leverage.
But unlike real estate, when the collateral (the sub-prime bonds) declined in value …
… Wall Street loans come with cash calls when the "margin" between loan and collateral value shrinks too much.
Margin calls exploded throughout the system … forcing everyone to sell everything to raise cash. This crashed prices, triggering more margin calls …
… creating a vicious downward cycle until the bottom fell out.
So the Fed (and other central banks) stepped in with MASSIVE amounts of "quantitative easing" to put in a bottom and stop the free fall.
They printed trillions and bought the "toxic assets" no one else wanted. And as we now know, they've been unable to withdraw the patch.
After 10 years, the Fed tried to "shrink their balance sheet" and "normalize interest rates" (i.e., stop propping things up) …
… and they failed miserably on both counts. In fact, they recently had to take emergency action to blow it all back up.
So there's a LOT of air in the financial system right now … all propped up by record levels of debt … which can only be serviced by a "booming economy".
And that booming economy keeps the frailty of the system off many commentators' radar … while "alarmists" like Robert Kiyosaki and Peter Schiff don't get much media time to warn people.
That's the way it was in 2008 … and that's the way it is now.
The setup is the same as 2008 … just bigger. WAY bigger. And it's all rooted in gobs of global debt …
China has taken on enormous debt to fund its phenomenal growth the over last two decades.
The coronavirus could push China into even greater debt … not to grow … but just to prop things up as their economy slows.
Corporations took on records levels of debt to fund stock buybacks over the last decade. Of course, this helped boost stock prices, but is it reliable wealth?
Households are also carrying record levels of debt … probably feeling rich because of high home and stock equity on their balance sheets.
Sure, inflated assets can make people feel rich … boosting consumer confidence … but how stable is it?
Equity is awesome … but it's fickle. The coronavirus is writing a reality check for stock investors right now.
Meanwhile, the coronavirus is shutting down factories … even entire cities … which MASSIVELY slows economic activity … with global ramifications.
It's like if you had a gigantic credit card with triple your annual incomes in consumer debt …
… but are barely able to make the payments working 60- or 80-hour weeks … and then your hours are cut.
Now instead of just getting by … you're being swallowed by the debt.
Except it's not just you … or a single corporation … or a few thousand sub-prime homeowners … or even a tiny country with a small global economic footprint.
It's the ENTIRE globe … and it's emanating from the second largest economy on the planet.
It's hard for China to be the manufacturing engine of the world with closed factories and entire cities quarantined.
That means they use less energy, buy less commodities, export less products … which means shippers have less to ship, retailers have less to sell, and on and on.
ALL those businesses and employees in the chain … many of which are loaded with debt … take a big pay cut … putting all that debt in danger of default.
To "save" it all, central banks will need to print like crazy … and gold prices tell us smart investors are concerned about that.
Gold is at record highs against EVERY currency in the world … except the U.S. dollar (yet).
Ironically, the financial contagion has the potential to spread FAR faster than the coronavirus itself.
YIKES.
Okay, take a deep breath. It's not Armageddon.
But as you might guess, a scary place to be is in investments that are front-line to fragile financial markets.
That's probably why alert investors are exiting into safer havens.
Well-structured real estate investors are likely to fare better than most paper asset investors … because real estate's fundamental model is far more stable.
Think about it …
Do you see any headlines that say, "Rents are crashing as coronavirus spreads" or "Tenants break leases to escape coronavirus"?
We don't.
So while paper asset investors are watching their 401k wealth go up and down like a roller coaster …
… real estate investors are quietly endorsing rent checks.
But it's not just the cash flow of real estate that makes real estate stable …
It's the priority in people's lives to make those rent payments … and the ownership of a physical, tangible asset that doesn't disappear in crisis.
Yes, if the coronavirus destroys humanity, demand for rental property will implode. But that will be the least of your worries.
And if the financial system implodes … as bad as that sounds … it will be bumpy for awhile … but a new system will be put in place.
So as long as you're structured to weather the storm …
… with competitive rents and great customer service in markets with solid infrastructure and fundamentals …
… and stable underlying financing with enough cash flow cushion to absorb temporary softness …
… you might not get richer on your current holdings, but you can probably ride out the storm.
Of course, if you're properly prepared, you'll be in position to go bargain shopping in such a storm … which is exactly what Ken McElroy did in 2009-2012.
The world is volatile. Real estate is relatively stable compared to most other investments. But you still need to see the big picture and think ahead.
That's why we hang out with people like Robert Kiyosaki, Peter Schiff, Ken McElroy, Brien Lundin, and other super-smart people.
After all, it only takes one good idea or heads up to make or save you a LOT of money when things get crazy. And you never know what that's going to happen.
Until next time … good investing!
More From The Real Estate Guys™…
The Real Estate Guys™ radio show and podcast provides real estate investing news, education, training, and resources to help real estate investors succeed.
---
Love the show?  Tell the world!  When you promote the show, you help us attract more great guests for 

your

 listening pleasure!
If you've been around awhile, you know there are optimists, pessimists, and realists.
Optimists see the upside and sunshine in everything.  They're chargers and they're not afraid to take bold … even impulsive action.
Of course, optimists sometimes run full-speed into a brick wall they COULD have seen, but chose not to … because it didn't fit their worldview.
Still, if you take enough shots on goal, you're bound to score eventually … so there's something to be said for unbridled optimism.
Then there are the pessimists …
Pessimists see the dark and down-side in everything.  There's no amount of upside that can outshine the enormous list of every possible thing that might go wrong.
Pessimists are pros at predicting problems … including many that never happen … and saying "I told you so" when things do go wrong … and worse, are often quite content to sit "safely" on the sidelines doing nothing.
Of course, you can't win if you don't play. 
But when your definition of winning is "not losing" … for those who see mistakes as devastating failure rather than valuable learning opportunities … that's okay.
But perhaps there's a productive middle-ground …
Multi-billionaire real estate investor Sam Zell says his strength is his ability to see the downside in a deal … and move forward anyway.
Zell says everyone can see the upside.  This doesn't take any special skill or fortitude … except perhaps to keep believing after losing repeatedly.
But to soberly acknowledge the risks … and then find a path to proceed based on probabilities and a reasonable risk-adjusted return … THAT's Sam Zell's billionaire super-power.
Sam Zell is a realist.
We like listening to billionaires.  And we're careful to listen to people both inside and outside of real estate … especially those who manage mega-amounts of money.
These big-time money managers have the time, the smarts, the resources, and the responsibility to gather lots of data and opinions, think long and hard, and then make great decisions more often than not.
Billionaire Jeffrey Gundlach is founder and CEO of DoubleLine Capital, which is a huge investment firm. 
Gundlach's a renowned expert in bonds and has been recognized as one of the top 50 most influential people in the world by Bloomberg Markets.
Of course, real estate investors should always pay close attention to the bond markets.  The bond market is WAY bigger than the stock market … and directly impacts the cost and availability of money and mortgages.
More importantly, bond investors are arguably the most astute observers of the economy, the Fed, the dollar, and the politics affecting prosperity.
So when we saw a recent Reuters headline reporting on Jeff Gundlach's comments about the economy in a recent investor call … we thought it worth noting.
"'Nominal GDP growth over the past five years would have been negative if U.S. public debt had not increased,' said Gundlach."
" '… the GDP … is really based exclusively on debt – government debt, also corporate debt, and even now some growth in mortgage debt.' "
Wow.  We'd call that a reality check.
Think about that.  Five years of "growth" in a decade long "recovery" is really just a bunch of borrowed money fluffing things up.
That's like using your credit card to remodel your house, buy a new car, and take a fancy vacation.  Your friends and neighbors think you're prosperous.  But your income didn't really grow … just your spending.  
Of course, if you're using debt for productive investment … where investment returns exceed the cost of debt … then you could make the argument going into debt is smart.
That's like using your credit card to buy new tools, remodel a property, hire a lot of workers, and then rent the property out for a profit.
Time will tell if enough of the new debt generated will be productive enough to pay for itself and add to real GDP.  Right now, according to Gundlach, it's still net negative.
Meanwhile, we stay with our long-held belief that it's probably wise for real estate investors to focus on niches and areas which hold up well or are more attractive in weaker economies.
It doesn't take much smarts to do well in a booming economy.  A rising tide lifts all boats.  The biggest risk is getting sloppy and not being ready for a slow down.
But in any economy, even recessions, rich people tend to fare well. 
Of course, it's hard to collect residential rents from the affluent.  But resort and medical are two areas where affluent people will continue to spend … even in a stagnant economy.
For working class folks and their employers … low-tax, affordable markets with good infrastructure, nice quality of life, and a business-friendly environment will likely continue to grow at a disproportionate rate.
A realist sees both the opportunity and the risks … then finds a path forward.
And for all the pessimists, here's another reality check …
Check out this list of GDP growth indexed to notable events, including wars, depressions, recessions, and a variety of crises.
Take a look at it and ask yourself if there's any point in the history where you wouldn't wish you bought more real estate 20 years earlier.
Real estate is fundamental to human existence.  As long as there are people, there will be demand and opportunity in real estate.
So watch for clues in the news … to both find opportunity and to get reality checks from unbridled optimism … but don't let the fear-mongering put you on the sideline.
Sometimes the biggest risk is not taking one.  Be bold.  Be smart.  And stay connected to people and ideas that expand your thinking and possibilities. 
Until next time … good investing!
---
More From The Real Estate Guys™…
The Real Estate Guys™ radio show and podcast provides real estate investing news, education, training, and resources to help real estate investors succeed.
---
Love the show?  Tell the world!  When you promote the show, you help us attract more great guests for 

your

 listening pleasure!
We realize it's only the START of 2019 …
But 2019 is the LAST year of the second decade of the 21st century.
And with our annual goal setting workshop coming up this weekend, we're in the mood for thinking ahead.  Like a decade ahead.
Perhaps you should too …
After all, real estate investing is based on long-term commitments … to markets, to properties, and often to financing.
Right now, there are more than a few reasons to think there are probably some MAJOR shifts coming … things which are important to consider in today's investing decisions.
Consider this recent headline …
U.S. economy could slip from top spot in 2020 and keep slipping, analysts say – MarketWatch, January 14, 2019
"Standard Chartered predicts that China's GDP will overtake the U.S. next year. What's more, within another decade, India is pegged to push the U.S. even further down the list"
Think about that.
This isn't some routine wave in an economic cycle.  This is a complete global shift of economic (and probably military) power and influence.
Virtually NO ONE investing today has ever done so in a world where the United States and its almighty dollar aren't the undisputed dominant economy and currency.
Of course, we've been talking for quite some time about preparing for the possibility of the U.S. dollar losing its unique and powerful position as the world's reserve currency.
There are several internal and external forces working against it, in spite of recent relative strength.
In fact, Russia just dumped all its dollar holdings and traded them for Chinese yuan …
Russia Buys Quarter of World Yuan Reserves in Shift From Dollar – Bloomberg, January 9, 2019
These are both MEGA-trends … major shifts that are gradually taking place over a long period of time.
Back in 2016, Business Insider published an article about four mega-trends that could change the world by 2030 … including the U.S. losing top status.
Of course, we're only a few years in.   But IF you're paying attention, you've been watching these trends slowly and surely develop.
Most people don't even see it happening, much less have any understanding of what it might mean to them … or how to prepare.
We think that's a mistake.
There's an old investing adage which says, "the trend is your friend."
In other words, it's generally a losing proposition to invest against the trend.  It's just too powerful.  Especially a mega-trend.
Sure, you can be contrarian and buy when others are selling or vice-versa.
But that's just navigating cycles.  If you get it wrong, you can simply wait it out because time often heals those wounds.
But a mega-trend isn't a cycle.  It's a major long-term shift in the landscape.  It fundamentally changes the way the world works.
The gradual erosion of the United States exclusive status is a powerful mega-trend.
Artificial intelligence is another.
In a recent news report, a leading expert predicts AI will displace 40 percent of world's workers as soon as 2035.
That kind of disruption has the potential to impact economies, political systems, and your real estate investments.
So when thinking about the New Year ahead … we encourage you to start thinking about the next decade as well.  Because big change is on the horizon.
Fortunately, real estate moves slowly … just like a mega-trend.
And because real estate is a permanent and essential part of human existence, there's likely to be investment opportunity … so long as private property rights survive.
So what might all this mean to YOUR real estate investing?
It's obviously way too much to unpack in a weekly newsletter, but here's some food for thought as we approach the 3rd decade of the new millennium …
U.S. real estate could grow in appeal as a preferred wealth preservation haven for foreign investors.
Sure, the U.S. economy and dollar might get knocked out of the top spot.  But the U.S. has a long and stable history of strong private property rights.
The same can't be said for some these up and coming economies.
However, if the dollar loses reserve status, then dollar-denominated asset prices … along with interest rates … could surge in response to inflation.
So anyone who uses long-term fixed debt to acquire real estate BEFORE it happens could end up a two-time winner.
Rising prices against fixed debt makes equity happen.  We like it.
The key is to pick markets and product types likely to see increased demand if economic conditions become more challenging for working class folks.
Of course, if economic conditions improve then all the better.  But best to prepare for downward pressure.
These are themes we've been talking about for years … because the mega-trends driving them have been slowly developing for quite some time.
Be careful not to let routine cycles, political winds, or investing fads blind you to the mega-trends underneath it all.  Mega-trends transcend all those things.
The good news is mega-trends move slowly.
So IF you're paying attention, you'll almost always have plenty of time to adjust your position to capture opportunity and mitigate risk.
The even better news is real estate is a tangible, essential asset … with a unique status.  All stakeholders in society have a vested interest in keeping it valuable.
Not all investments can say that.
Of course, all investing involves risk.  But so does NOT investing.
So it's a matter of  being strategic and taking well-calculated risks … which is why we think it's critical to keep a keen eye on mega-trends as well as cycles.
When you play off the big picture, it smooths out short-term gyrations which can sucker Pollyanna investors to jump in … or spook skeptical investors into missing out.
That's why we're REALLY looking forward to spending a week with our incredible faculty members on our fast-approaching 17th annual Investor Summit at Sea™.
Of course, we hope you'll join us.
But whether you do or don't, we encourage you to get together with smart, experienced investors and discuss the way the world is changing …
… and how YOU can best position yourself to survive and thrive as the future unfolds.
Until next time … good investing!
More From The Real Estate Guys™…
The Real Estate Guys™ radio show and podcast provides real estate investing news, education, training, and resources to help real estate investors succeed.
---
Love the show?  Tell the world!  When you promote the show, you help us attract more great guests for 

your

 listening pleasure!
While most Americans are fixated on the brouhaha surrounding the government shutdown, we're thinking about something even MORE slimy …
Oil.
Long time followers know we've been watching oil for quite a while … and for a variety of reasons over and above the amazing tax breaks.
Oil and energy have a substantial impact on the economy, inflation, geo-politics … even the health of the financial system. 
We've observed that as oil prices rise and fall, the specific area of their impact shifts.   There are important clues and opportunities to be gleaned from watching these dynamics.
When oil prices rise, it's a drag on economic growth and can also be a sign of inflation.   It's no secret President Trump wants to lower cost inputs to help fuel economic growth.
The Trump formula is lower taxes, lower oil, lower interest rates, a weaker dollar, and less regulation.  Labor is the only input he wants to see rise.
You may agree or disagree, but that's what Trump wants.  Of course, there are some conflicting goals in the Trump recipe …
Specifically, low interest rates and a weaker dollar generally mean rising prices (inflation) … and oil is one of the first places it shows up.
Also, more economic activity leads to more energy consumption, which means higher demand … and rising prices.
So … the only way to keep oil prices low in an environment like this is to increase oil production to where supply overwhelms both higher demand and a weaker dollar … and pushes oil prices down anyway.
Perhaps obviously,  a domestic agenda which needs lower energy costs will affect U.S. relations with oil rich nations.
We think Trump's stance towards Saudi Arabia … in spite of denials … makes it clear low oil prices are a high priority for the White House.
It's consistent with what Trump told us when we asked him about his vision for housing and real estate.  He said, "Jobs".
Remember, oil and energy were the largest drivers of job growth in the United States coming out of the 2008 financial crisis.
Many real estate investors who recognized this trend and got involved in Texas real estate in 2009 …and  have done very well over the last 10 years.
We think that party's probably not even close to over.
One less obvious, but very important connection between oil and real estate is in the financial system … specifically, the debt markets.
As we've discussed several times over the years, LOTS of loans were made to oil companies when oil prices were over $100 per barrel.
But when interest rates rise and oil prices fall … it's the worst of both worlds for heavily indebted domestic oil producers.
MANY billions of oil-related debt has the potential to go bad … and crater the financial system just like bad mortgage debt did in 2008.
And when credit markets seize for whatever reason, liberal users of debt, such as real estate investors … are directly affected.
We don't think it will happen.
First, there's too much upward pressure on oil prices.
Second, as we're about to discuss, there's BIG motivation to stimulate domestic production … which provides a lot of cash flow to service debt.
Of course, we could be wrong … as Ben Bernanke was about the dangers of sub-prime … so real estate investors should pay attention to oil.
Using the gas pump as an indicator, you probably already know oil prices have been a little soft.
Of course, businesses and consumers (including your tenants) LOVE this because it makes everything more affordable.
U.S. car manufacturers love it because it means they can sell more gas guzzling SUVs and trucks.
But bigger picture … oil and energy are major cost inputs on virtually all products.
After all, it takes energy to manufacture and transport everything.
And many products are made from petroleum derivatives, such as plastic, roof shingles, and asphalt.
So even though energy is left out of the "core inflation" index, the effects of changes to oil pricing are still reflected in it.
And so partly due to subdued oil prices, concerns about excessive inflation have been muted … even in the midst of a red-hot economy.
Obviously, sellers of oil would prefer higher prices. 
But you can only charge what the market will bear … which is a factor of supply, demand, and capacity to pay.
It's also important to note that energy, like real estate and food, isn't a discretionary purchase.
People MUST have energy to survive and thrive.  Therefore, demand for energy is ever-present.
So when it comes to oil … the thing to watch is supply and capacity to pay.
Breaking out capacity to pay from the traditional supply and demand model is something we started doing a long time ago … because there's no effective demand without it.
Just because you want something, doesn't mean you can afford it.  Think of it like debt-to-income ratios and interest rates in real estate.
Just because someone makes an offer on a house (demand), if they can't quality for the loan (capacity to pay), there's no sale.
And when mortgage rates rise, but wages don't, the dynamic negatively impacts qualifying ratios … thereby decreasing capacity to pay and ultimately, effective demand.
That's why observers often expect rising interest rates to lead to decreased housing demand.
It's similar with oil.
When oil prices rise and wages don't, then lack of  "real" wage growth (incomes outpacing inflation) makes it hard for the market to bear price increases.
That's why the recent blowout jobs report was notable.
Not only were lots of jobs created, but wages grew at the best rate since 2008.
That means capacity to pay improved.
As you may recall, Saudi Arabia (the leader of the middle-eastern oil cartel OPEC and one of the largest oil producers in the world) INCREASED production …
… which meant MORE supply and LOWER prices (and thanks from President Trump).
But just recently, Saudi Arabia reversed course, calling for a target price of $80 per barrel … and a REDUCTION in production to make it happen.
Now before your A.D.D. kicks in … remember, this ALL has ramifications for real estate investors …
The point is there's some real pressure on oil prices to rise … and a lot of motivation by President Trump to take steps to push prices down.
We think BOTH will happen and lead to interesting opportunities for real estate investors … in spite of the pressure higher oil prices puts on your paycheck-to-paycheck tenants.
If you invest in oil for the tax breaks and oil prices go up … there's big potential for a double dip … tax breaks and profits.
Nice.  You can use both for your next down payment.
Higher oil prices reduce the risk of oil debt imploding credit markets.  Healthy credit markets are essential to vibrant real estate markets.
If oil prices rise on the international stage, we'd bet President Trump will do whatever he can to further stimulate domestic production to counteract it.
And that means more U.S. jobs and robust regional economies … with increased demand for real estate to in those areas.
All this to say, we think it's smart to pay attention to oil … as an investment, as an economic gauge, and as a treasure map to potentially hot markets.
Oil will be a big topic of discussion on our upcoming Investor Summit at Sea™.
Until next time … good investing!
More From The Real Estate Guys™…
The Real Estate Guys™ radio show and podcast provides real estate investing news, education, training, and resources to help real estate investors succeed.
---
Love the show?  Tell the world!  When you promote the show, you help us attract more great guests for 

your

 listening pleasure!
A brand-new year brings with it both anticipation and apprehension.  Both are emotional responses to the unknown.
There are MANY things we could discuss in this year's opening missive …
… tariffs, trade wars, a new Congress, the Fed, interest rates, the stock market, the bond market, gold, oil, taxes, Opportunity Zones, and on and on.
Most of those things are completely OUTSIDE of your control.
So as we stand together at the threshold of the New Year, rather than dive into the weeds of the daily news or pontificate on predictions of the future …
… we think it's important to consider how to use things WITHIN our control effectively to make the MOST out of the next twelve months.
The goal is to OPTIMIZE your odds of success by focusing your best efforts on the few things you can control, and which create the most positive leverage in your endeavors.
Read that again and let it sink in.  It's something we work on all the time.
Now let's take a look at this idea from a real estate investing perspective …
Everything starts with your goals.  But not really … because before you can set a MEANINGFUL goal, it's critical to choose your values, mission, and vision.
Values, mission, vision, goals, focus, and effort are all things YOU can control.
Sadly, most people don't proactively and strategically identify their values, mission, and vision.
Instead, they bounce from thing to thing … role model to role model … idol to idol … hoping to stumble onto the secret to happiness.
That's why we put so much emphasis on taking time to create your future.
Once you have your values, mission, and vision clear, NOW you can set meaningful goals … what are often referred to in business as "key objectives."
These are activities YOU can control … things you CAN do … which are specific, measurable, and have a deadline for completion.
For example, "owning more real estate" is NOT a goal.  "Buying four properties by the end of the year" is better.
But "acquiring 100 doors by the end of the year" is even more powerful because it creates possibilities and leverage … while focusing your activity on the REAL heart of real estate investing.
Think about it …
If your goal is to "buy four properties", you might end up with four single-family homes … which is only four tenants, or "doors".
And saying "buy" puts a subconscious limitation on HOW you acquire the properties.
But focusing on "acquiring 100 doors" is VERY different because you might achieve it through only ONE property, which provides time leverage.
This goal also focuses you on what REALLY matters … acquiring TENANTS.
Remember, it's not real estate that makes you rich … it's the rent.  Even equity is a derivative of income.
And when you think in terms of "acquiring" instead of simply "buying", it opens your mind to seeing alternative acquisition possibilities … like options or syndication.
After all, you can acquire a property without paying for it. 
For example, if you syndicate 1,000 doors for a 10% share, you effectively gain 100 doors personally.
But instead of paying to own them, you get PAID to own them.  BIG difference.
So it's actually easier and faster to think bigger.  Yet most people believe just the opposite.
Of course, thinking and feeling are interconnected.  That is, how you think affects how you feel … and how you feel affects how you think.
Blair Singer says, "When emotions run high, intelligence runs low."
So if you're afraid of an uncertain future or of making a mistake, you'll tend to think about avoiding risk.
But investing is about navigating risks … not avoiding them.
Similarly, if you're hyper-enthusiastic, you may only think about the upside and fail to think about the risks  … or strategies for navigating them.
We think passion and logic go together.  The most successful investors we've seen know how to balance both effectively.
It comes down to knowing the difference between what you can and should control, and what you can't.
The future is always in motion and largely out of our control, so we can NEVER be certain.  Striving for certainty in an uncertain world is a recipe for paralysis.
On other words, it's ineffective to worry about things we can't control.
Better to stoically observe uncontrollable events, and then focus our passionate attention on things we CAN control in a way which maximizes possibilities and leverage.
We KNOW there will be LOTS of things happening in the new year.  We just don't know what they are.  However, we can sure they'll present both challenges and opportunities.
But it's not the uncontrollable events themselves which most effect our results … it's how we choose to react to them.
History tells us there will be ups and downs, and there will be winners and losers.  In the same set of circumstances, some will prosper and others will fail.
The individual challenge is figuring out how to define what winning looks like on a personal basis, and then doing what's in our control to win on our terms … in whatever environment we face.
It takes clarity, knowledge, connections, emotional control, and the discipline to focus on those few strategic things under your control that provide the most leverage.
It's simple, but not easy.   If it were, more people would do it.
Our experience and observation is that the best place to start is by putting great ideas in your mind, getting around the right people as much as possible … and narrowing your focus to the very few things that make the most impact.
So as you enter the new year … be sure the time and resources you invest in developing the real estate between your ears is commensurate with the size of your investing goals.
More From The Real Estate Guys™…
The Real Estate Guys™ radio show and podcast provides real estate investing news, education, training, and resources to help real estate investors succeed.
---
Love the show?  Tell the world!  When you promote the show, you help us attract more great guests for 

your

 listening pleasure!
As we're winding down 2018, it's time to rub our crystal balls and peer into the new year … and we see …. 
Taxes.
For most high-earners, taxes are their biggest expense.  And almost everyone who has to pay taxes would prefer not to … or at least pay less.
So while there are MANY trends and developments real estate investors should pay attention to in the new year …
… the biggest story may well end up being how market participants respond to their growing understanding of the revised tax code.
Thanks to tax strategy advocates like Tom Wheelwright, many people ALREADY investing in real estate are cashing in on the amazing tax benefits the new law gives to real estate investors.
But as investors of all stripes close the books on 2018 and start looking for tax breaks in the new year, we're guessing many will discover real estate for the very first time.
Meanwhile, it's quite possible stock investors will trade in their "buy the dip" strategy for "drop the falling knife" … and look for other, less volatile places to invest the proceeds.
While YOU may not be interested in the stock market, its recent tribulations are noteworthy because it may portend a shift of capital from Wall Street stocks to Main Street real estate.
And if you're a syndicator talking with prospective investors, you should really have more than just a cursory understanding of what puts downward pressure on stocks.
After all, some of the jittery money still stuck in stocks just might be inclined to move your way … if you're able to explain the case for real estate.
Besides tariffs and rising interest rates, there are two factors putting pressure on stocks but aren't discussed much on mainstream financial news.
First, as interest rates rise, it's less profitable for corporations to borrow heavily to buy back their own stocks.
Besides, many have already gorged themselves on cheap money while taking corporate debt to record levels.  This alone is causing some concern.
And if rates resume their climb, debt service will begin to take a toll on corporate earnings as interest expenses rise. 
There's a second factor sucking the wind out of the corporate buyback sail …
The big tax break offered to corporations enticing them to bring their offshore money back to America has already worked most of its magic.
And a lot of the money ended up in stock buybacks.
But with the dual air pumps of cheap debt and repatriated offshore funds both losing pressure, stock buybacks are slowing … letting air out of the stock bubble.
Remember, asset values (prices) are largely based on "air pressure".  There always needs to be more money coming in to keep prices elevated.
On the other hand, income producing assets … like rental properties … derive their value from income.  And because those incomes are relatively steady, so are the prices.
That's why jilted stock investors often migrate into real estate. 
Sure, they like flirting with the hot stocks when the punch bowl is full.  But when the bowl runs dry, many investors choose to go home to old faithful … real estate. 
And when you add in the new tax breaks, old faithful got a face lift … and is even MORE attractive.
But it gets better …
The world is really starting to buzz about Opportunity Zones. 
O-zones promise huge tax breaks … and much of it is likely to provide long-term benefit to real estate in those designated areas.
Of course, like anything new, it takes time for folks to figure it out, to get in position, and make their moves.
That's the advantage of being small.  You can study fast and out-hustle the big money to get into position. 
Then when big money finally shows up, you get to ride a wave.
So when we look at the upcoming year, we think the impact of the tax laws will continue to magnify a movement of money into real estate.
And even if the overall economy slows, it's our guess real estate will continue to attract its unfair share of investor interest.
Now we're starting to understand why Tom Wheelwright and Robert Kiyosaki get so excited about taxes, real estate, and infinite returns.
Until next time … good investing!
More From The Real Estate Guys™…
The Real Estate Guys™ radio show and podcast provides real estate investing news, education, training, and resources to help real estate investors succeed.
---
Love the show?  Tell the world!  When you promote the show, you help us attract more great guests for 

your

 listening pleasure!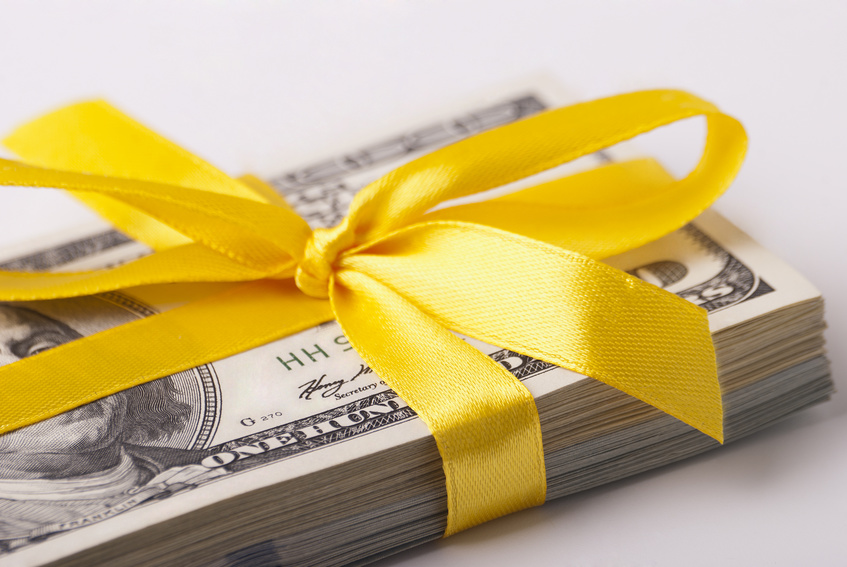 Stock Market Volatility Creates Opportunity for Real Estate Investment Syndication
We all want life on our terms.  The perfect opportunity at just the right time … where we don't have to think, work, or go out of our way to hit it big.
Be honest.  If you didn't get in (and out) of Bitcoin at the right time, aren't you just a LITTLE jealous of those who did?  We are.
But even many of those Bitcoin millionaires have taken it on their crypto-chin since the easy money train went off the rails.
The market giveth and the market taketh away.
Tom Brady said it best after the Super Bowl …
"Losing sucks.  But if you want to win, you have to play the game."
… and risk losing.  Of course, we're pretty sure Tom didn't lose too much.  And if you're playing the right game, even losers can come out okay.
That's what we love about real estate.
Sure, it's not as exciting as the roller-coaster rides of speculative exchange traded assets like cryptos, stocks, bonds, and ETFs.  But you can still make BIG money with real estate playing a very conservative game.
Right now, the market is reminding lots of paper- and digital-asset speculators that big ups often come with big downs.  So people with lots of money in those markets are realizing safer havens are pretty attractive when the tide turns.
And that's a GIFT TO YOU …
Because when you know how to make (or find) boring, reliable, stable, dependable returns … of 8-20% … with a time-tested asset like real estate … YOU are a HOT commodity.
We've been saying for years this is a GREAT time to become a real estate syndicator.  And it just keeps getting better.  There are TRILLIONS of dollars invested in paper assets through brokerage and retirement accounts … and folks who've been in those markets a while are sitting on some fat gains … BUT they're nervous … and rightfully so.
Some have already moved to cash to play it "safe" … and because they don't know what else to do.  But the dollar's been weak, and although interest rates are rising, inflation is rising faster … so the net gain on parked cash is negative.  That's a losing deal.
Enter YOUR big opportunity … syndication.
When stocks tanked in the dot-com bust, billions went into real estate for safety with yield and a hedge against inflation. 
Sure, real estate got a black eye in 2008 … even though it was a credit market problem and not a real estate problem.  But smart people realized the fundamental need for real estate didn't end with the financial crisis … and many smart investors scooped up bargain properties, just as rental demand increased because of the financial crisis.
Real estate investors have made a lot of money over the last ten years … just like stock investors.  But right now, stock investors are being reminded of the volatility of the stock market and the relative stability of real estate.
Give Nervous Stock Investor the Gift of Real Estate Syndication
Stock investors are RIPE for offers to invest in real estate.
And when you learn the secrets of successful syndication, YOU can attract many millions of dollars from frightened stock investors into the safer haven of real estate.  Best of all, syndication allows you to become wealthier helping wealthy people grow and protect their wealth.  It's an epic win-win.
Often in business and investing the best play is simply to take what the market's giving you.  Right now, it seems to us the opportunity to raise money for real estate deals just got even better.
---
More From The Real Estate Guys™…
The Real Estate Guys™ radio show and podcast provides real estate investing news, education, training, and resources to help real estate investors succeed.
What a wild ride 2017 has been … and 2018 is looking even MORE intriguing!
There've been SO many fascinating stories.  Trying to pick the MOST interesting is a real challenge …
… a historic and unorthodox Trump presidency
… the record-breaking ascent of the stock market
… the record-breaking U.S. and global debt
… the meteoric, hyperbolic rise of Bitcoin, and crypto-currency's move from libertarian fringe to mainstream …
And of course, there's the ongoing saga of China's drive to dethrone King Dollar; the drama in the House of Saud; and the (allegedly) strong U.S. jobs market.
All these things affect the financial eco-system our real estate investments live in … so we pay attention to them.
After all, we don't want our backs to the beach if a tsunami is coming.  We did that once and it was NOT fun.
So what's the biggest story as we end 2017 and press into the new year?
We think it could be oil.  But perhaps not for the most obvious reasons.  Here's why …
Currency is like the blood of an economy.  It circulates … transporting energy to individual cells … many of which are organized into vital functions.
We teach our syndication students the importance of designing an effective business model … a circulatory system … to be sure cash flows to all vital functions.
Failure to nourish all cells (individuals) and vital organs (critical activities conducted by groups of individuals) can result in sickness, permanent disability, or death.
This is true for individuals, for businesses, and for nations.
After World War II, the U.S. dollar was crowned the world's reserve currency.
Backed by gold, the dollar circulated the globe … transporting economic energy to individuals, businesses, and nations.
In 1971, the gold-backing was removed, and the dollar became severely ill … with a disease called "distrustitis" … commonly known as rejection.  Nations didn't want it.
So, they began aggressively trading in their dollars for gold …. bidding the price of gold up from $35 an ounce in late 1971 to nearly $700 in early 1980 …
Ironically, U.S. citizens were locked out of gold ownership until December 31, 1974 when President Gerald Ford revoked the ban imposed by President Franklin Roosevelt way back in 1933.So what does all this have to do with oil in 2017 … and why do we think it's important heading into 2018? And how does any of this tie into real estate investing?  We're getting there!
First, a little more history …
Uncle Sam discovered an un-backed dollar wasn't very popular.  And when nations dumped dollars, it created The Great Inflation of the 1970s.
Back then, the cure for the dollar's "distrustitis" was to force dollar demand through oil (the petro-dollar) and high interest rates (they reached 20% in 1980).
Cheap labor from China sucked up some inflation … while a recession slowed economic velocity to suck up even more.  But those are topics for another day.
The point is there's a long linkage between the dollar, gold, and oil … and all three have substantial influence on geo-politics … even today.
Of course, now there's a new kid in town … crypto (a.k.a. Bitcoin) … which started a ridiculous run in 2017 …
Hmmmm … that chart pattern for 2017 looks a lot like when gold took off the last two times there were outbreaks of dollar distrustitis …
Probably just a coincidence.
But it makes you wonder if crypto and oil might get together as a way for Uncle Sam's adversaries to escape the dollar … oh, wait …
Headline:  Russia may turn to cryptocurrencies in oil trade to challenge sanctions & the petrodollar
Headline:  Venezuela to Launch Oil-Backed Cryptocurrency
… which brings us to why we're closely watching oil going into 2018.
In many ways, oil is the asset of choice to back currency.  It's been the backbone of the dollar since the 1970s and the world knows it.
That's because the world runs on oil.
And unlike gold, every productive nation MUST have oil.  It isn't a philosophical commodity … it's pragmatic.
As Investor Summit at Sea™ faculty member Chris Martenson reminds us, EVERY economy needs energy to operate.
Because oil is the world's most in-demand commodity, whatever currency it trades in is sure to be in high demand.
China, the world's #1 buyer of oil, knows this.  And they're using their economic muscle to position their currency, the yuan, for a greater role in global trade …
Headline:  China will 'compel' Saudi Arabia to trade oil in yuan — and that's going to affect the US dollar
Of course, with $20 trillion in debt and a debt-to-GDP ratio over 100% … more than THREE times what it was when high interest rates were used to crush inflation …
… the U.S. economy probably couldn't handle 10% interest rates, much less 20%.
So if all the forces aligned against the petro-dollar succeed, might the U.S. experience some painful inflation?
Quite possibly.
Of course, when you own real assets … especially those which produce (like farmland or oil fields) … or channel productivity (like rental real estate) … you're hedged … you preserve wealth.
But the key to PROFITING from inflation is to short the dollar.  And that's done with debt.
When you can fix the debt and own the asset, as the asset's dollar price goes up against the fixed debt, the debt becomes smaller.
Of course, as we've discussed before, income-producing real estate is the safest way to play this game.
Now if we're Uncle Sam and worried oil might end up backing a rival currency, we need to prepare for role reversal.
When the world wants dollars, all Uncle Sam had to do is print and import.  The world gets dollars, and the U.S. gets stuff.  Nice.
But if something replaces the dollar, then Uncle Sam needs to export stuff the world wants, in exchange for whatever currency is now in demand.
Are we saying the world will stop taking U.S. dollars?  No.
But they might want a lot MORE dollars to buy the same stuff (inflation), which would weaken the U.S. economy.
Not surprisingly, the U.S. is taking steps to stimulate domestic oil production.
Headline: The GOP Tax Bill Is A Big Win For U.S. Oil And Gas
And agree with it or not, the Trump Administration is very friendly towards the oil industry.
Bringing this all back to Main Street and our daily real estate investing …
First, the relationship between oil and the U.S. dollar has the potential to impact the purchasing power of our dollars, interest rates on our mortgages, and the cost of living for our tenants.
We're very interested in ALL those things.
Next, if Uncle Sam stimulates domestic energy production with investment incentives and regulatory easing, it might lead to economic booms in energy-rich geographies.
Remember, energy was a top driver of job creation post-2008 … with Texas being the biggest winner.
That's what took us into Dallas after the recession … and keeps us interested today.
Oil, gold, the dollar, China, new faces on the Fed, tax reform, Bitcoin …
… are all converging in 2018 for potentially massive changes to the future of money and wealth.
And they'll all be very important topics of discussion on our 2018 Investor Summit at Sea™ … which just might be the MOST important Summit in our history.
Until next time … good investing!
---
More From The Real Estate Guys™…
The Real Estate Guys™ radio show and podcast provides real estate investing news, education, training, and resources to help real estate investors succeed.
In one of his many excellent commentaries, our good friend and multi-time Investor Summit at Sea™ faculty member Simon Black points out the last time this happened the market crashed.
The market he's referring to is the stock market … and the event is stock brokerage firm Charles Schwab opening new accounts at the highest pace in 17 years.
Simon opens up his piece by asking, "Anyone remember what happened 17 years ago?"
He then reminds us it was 17 years ago the dot-com driven stock market implosion rocked financial markets and investors.
For those too young to remember, the late 90s was the dawn of the internet age.
And by the turn of the century, investors had morphed into rabid speculators … pouring billions of dollars into tech companies … even though the numbers didn't make sense.
They were betting the stock price would go up in spite of little or no cash flow.
If you're a young investor, you'd be wise to study some economic history and talk with older, more experienced investors.
Simon's a relatively young guy (in his 30s), but wise far beyond his years because he's an avid student of history.  Whether you're young or old, it's smart to study history.
Mark Twain famously said, "History doesn't repeat itself, but it often rhymes."
So Simon's comments triggered a quick check of housing headlines, and this came up:
Existing-home sales hit a 10-year high in March as homes fly off the market
Hmmmm… that's interesting.
Channeling Simon Black, we asked, "Anyone remember what happened 10 years ago?"
Of course, 10 years ago was 2007.  And you probably know what happened to the housing market in 2008.
Now just because two things happened in succession doesn't necessarily mean one caused the other … or even was a symptom of a cause.  But it COULD be.
As the old adage goes, "Where there's smoke, there's usually fire."
When the possibility of disaster exists, it's wise to have a plan.
When we get aboard the cruise ship for the Investor Summit at Sea™ each year, the FIRST thing we do is a mandatory "boat drill."
We're told where to find our life-jackets, how to put them on, and which "muster station" to go to so we can get into our assigned life-boat.
It's no fun … not for us, not for the crew, and not for the cruise line.
They'd much rather tell us how to find the casino, shopping, and premium restaurants.  After all, that's where all the fun and profit are.
The LAST thing they want to do is point out the possibility the ship could SINK.  That's a depressing way to kick off a fun week on a cruise ship.
But responsible people prepare for the possibility of problems.  And when signs of trouble start to appear, denial, obfuscation, and normalcy bias are ill-advised.
The Titanic sunk precisely because no one thought it could.
When it comes to housing, most industry economists are more like industry cheerleaders.
It's usually easy to confirm sunshine as far as the eye can see … if that's what you WANT to see … because you can always find "an expert" to affirm your pre-existing bias.
So when we invited Fannie Mae economist Doug Duncan to speak at our recent Summit at Sea, we were ready for some lively debate between him and our pal Peter Schiff.
But what happened surprised us.
Doug Duncan, Fannie Mae economist, put up all kinds of charts and graphs, and gave a very entertaining yet sobering presentation.
Doug essentially said the weakest economic "recovery" in history is on the verge of becoming the LONGEST recovery in history … and the probability of an imminent recession is high.
Hardly happy hype from a government real estate economist.
This REALLY shocked Peter.  In fact, he mentioned it at the top of the first podcast he did after returning from the Summit.
Peter's been accused of being a chicken-little perma-bear, always seeing what's wrong and warning of impending doom.  And he's used to arguing with people like Doug, who try to put a happy face on bad data.
Of course, when you get to know Peter (who accurately predicted the 2008 financial crisis both in his 2006 book Crash Proof and in heated debates on national television), you'll find he actually sees a lot of opportunity in the world.
The same is true for Robert Kiyosaki, who ALSO accurately warned of the 2008 collapse.  You can see the video of one of his national news media appearances here.
So it's not about the data being bad or the future being gloomy.  "Bad" and "gloomy" are our reactions to the data.
The data is what the data is.
The last time Schwab opened this many new accounts, it preceded the 2000 stock market collapse.
The last time housing sales were this strong, it preceded the 2008 housing market collapse.
Oh, and by the way, the Fed was raising rates heading into 2008 telling everyone the economy was strong.
The question is … how are YOU going to react?
Do YOU know where your life vest is?  Do you know how to put it on?  Do you know where your muster station and lifeboat are?
Those who are ready, are actually EXCITED about the possibility of a downturn.
Downturns flush the dumb money, bring prices back to bargain levels, and allow those who prepared to collect quality assets at fire sale prices.
The key is to be prepared.
Preparation means different things to different people.  There's no magic formula.
Donald Trump told us, "Always have some cash."
Summit at Sea™ faculty member Chris Martenson says, "Build social capital."  That is, a network of friends you trust and can do business with.
Simon Black says, "Plant multiple flags."  He thinks it's smart to diversify where you live, work, bank, and invest.
We think it's smart to listen to wise people, talk with qualified advisors, discuss with other active investors, and set aside time to focus on learning and planning.
We're not suggesting investors should sit out.  You can't make any money on properties you don't own.
Just be smart about the markets, teams, and financing structures you use.  Favor investments which you can stay in through a rough patch.
If the market stays strong, you're not really worse off.  And if the bottom falls out, you can ride it out.
Either way, you win.
Until next time … good investing!
---
More From The Real Estate Guys™…
The Real Estate Guys™ radio show and podcast provides real estate investing news, education, training and resources to help real estate investors succeed.
Do you remember the opening scenes from the classic movie Mary Poppins?
The camera focuses on a weather vane changing direction as observers comment …
"Looks like the winds are changing over 17 Cherry Tree Lane" … home to one George W. Banks.
But today it's the Fed's Janet Yellen – not Mary Poppins – bringing winds of change. 
And it's not over Cherry Tree Lane, but 1600 Pennsylvania Avenue … home to one Donald J. Trump.
According to CNBC, "It's (almost) official:  The Fed is raising rates next week."
"If there were any doubts about whether the Federal Reserve would be hiking interest rates this month, Wednesday's blockbuster jobs report almost completely removed them … pushed market-implied probability of a Fed move to 92 percent …"
Of course, interest rates are the price of money … or rather, currency … in an economy. 
And because the U.S. dollar is the reserve currency of the world, Fed policy affects the entire world … including lowly real estate investors, our tenants, and their employers.
So will the Fed raise rates?  And if they do, what does it mean to investors … real estate and otherwise?
Let's just do a short re-wind … 
Right after the election last November, we said, "… the odds [of an interest rate increase] are probably higher now because we're guessing the Fed isn't a fan of Donald Trump.
Of all the aspects of a Trump administration, the one we find MOST fascinating is the dance between President Trump and the Federal Reserve."
Of course, now we know the Fed actually did raise rates … albeit only a token amount … in December.
Then President Trump gave his first big speech to Congress.  And as we observed shortly thereafter, the stock markets LOVED it.
Now the markets think the Fed will raise again in March, so the stock market's pulling back.
Dizzy yet?
Not if you're a real estate investor.  You're just watching all the gyrations, and collecting your rent checks each month.  Market fluctuations are bo-ring … in a GREAT way!
We like to point this out when talking to whip-sawed stock investors about the calming benefits of investing in real estate.  Sometimes a little boring is fun.
However, with the probability of a Fed hike looming, here are some things for real estate investors to think about …
Mainstream financial pundits ASSUME a Fed rate hike is automatically bad for real estate. 
The theory is higher interest rates make homes less affordable. You hear this ALL the time.
And when newbie real estate investors hear this, they get nervous about investing. But there's so much more to the story …
First … if fewer people can afford to buy homes, then more people need to rent!  Duh.  And who's that good for? Landlords.
Next, higher Fed rates are usually introduced as a tool to slow inflation as measured by the CPI or Consumer Price Index.
Well, a higher CPI is usually the by-product of higher wages … which is usually the by-product of a tight labor market. 
Go back and read the CNBC excerpt.  The Fed is expected to raise rates because of the "blockbuster" jobs report.  In other words, a tightening labor market.
Now we're not saying the U.S. economy employment situation is great and wages are rising.  But perhaps the Fed is trying to get ahead of the curve.
Then again, this Bloomberg article suggests wage growth might NOT accompany this jobs "boom." So maybe the Fed agrees and won't raise rates. Or maybe they will anyway.
The point is NO ONE KNOWS … and it doesn't REALLY matter.
If rates don't rise, the stock market will roar a while longer.  Great!  More time for stock investors to take profits, and move some paper wealth into nice, boring real estate.
If rates do rise, there will be fewer qualified home-buyers, which leads to more people needing to rent some nice, boring real estate.  Great!
If job growth stagnates and wages fall, there will be fewer homebuyers, less new build inventory expanding competitive supply, and more renters seeking out AFFORDABLE markets and property types.
And as long as you're okay investing in nice, boring, affordable markets and properties, you'll be there to meet the demand. Great!
Of course, if job growth continues and wages rise, so will rents and mortgage rates.  A rising economy lifts all assets.
And for real estate investors who've locked in nice, boring, long-term fixed financing on their nice, boring properties … you'll have lower fixed costs against those rising rents. 
This means better cash flow and equity growth.  Great!
The point is that if real estate investors focus on affordable markets and properties, and structure deals with sustainable financing and cash flows …. it doesn't matter much which way the wind blows or how hard.
Until next time …. good investing!
---
More From The Real Estate Guys™…
The Real Estate Guys™ radio show and podcast provides real estate investing news, education, training and resources to help real estate investors succeed.