Bzzzzz …. Can you hear the cross-pollination with some of the best and brightest brains in real estate?
Just like bees, we've been busy spreading ideas, making connections, and getting our minds blown AGAIN and AGAIN.
In this second installment, live from the 15th Investor Summit at Sea™, we share more insights of our stellar faculty members. We hope some of the ideas they share will pollinate your mind, too!
In this episode of The Real Estate Guys™ show you'll hear from our friends and mentors:
Your psyched-at-sea host, Robert Helms
His slightly psycho (about the Summit, of course!) co-host, Russell Gray
Debt and equity expert, Michael Becker
Brand and marketing strategist, Kyle Wilson
The foremost expert in residential assisted living investing, Gene Guarino
Entrepreneur and sustainability champion, David Sewell
Sales legend and international sales trainer, Tom Hopkins
Best-selling personal finance author and guru, Robert Kiyosaki
Active investor and syndication expert, Victor Menasce
Financial strategist and life insurance expert, Patrick Donohoe
Real estate investment expert, Kathy Fettke
Nationally recognized apartment investor, Brad Sumrok
Precious metals expert and host of the New Orleans Investment Conference, Brien Lundin
The "gold guy," rare coins and precious metals expert, Dana Samuelson
Last but not least, the Godfather of Real Estate, Bob Helms
---
Listen
---
Subscribe
Broadcasting since 1997 with over 300 episodes on iTunes!
---
Review
When you give us a positive review on iTunes you help us continue to bring you high caliber guests and attract new listeners. It's easy and takes just a minute! (Don't know how? Follow these instructions).
Thanks!
---
Last man standing: Michael Becker
We call Michael Becker the "last man standing" because he's usually the last man standing … at the bar.
All the rubbing shoulders Michael did gave him a good insight … he remarked that people attend the Summit for its content, but leave with conTEXT. Like many other attendees, Michael felt he came with acquaintances and left with friends.
Although Michael noted that Summit attendees did hear a lot of (truthful) doom and gloom, there's still strategic opportunity out there.
"Everything's local," he told us. If you buy in the right markets and structure your deals properly, you may find the market still holds great potential.
It just takes foresight.
Attending with an open mind: Kyle Wilson
Second-time attendee and faculty member, Kyle Wilson has impresses us with his marketing know-how. Sales and marketing, he told us, is all about seeing what people need and adding value.
Kyle remarked on the pricelessness of the community and relationships he found at the Summit and the information presented.
"I took so many notes," he commented. "You're really smart if you're inquisitive and you want to learn; you're not so smart if you just want to defend your ideas."
Kyle recommends open-mindedness … asking questions and being genuinely curious about how other investors think and work.
The biggest kick: Gene Guarino
Gene is our resident expert in residential assisted living investment.
We think Gene's field is fascinating. It's clear the way the numbers are trending in terms of aging … the elderly constitute the fastest growing segment of the U.S. population.
Clearly Gene's in a field with potential. But he's not in it solely for the money.
"The biggest kick I get is teaching people how to do this themselves," says Gene. He's proud he's taught people all over the country how to provide comfortable, affordable in-home care for the elderly.
Like his company motto says, he's in this to "do good and do well."
Gene shared a remarkable anecdote about his son, who came to his first investor Summit "ready to quit, curl up in a ball, and do nothing."
The Summit, Gene says, changed his life … he went home, read 50 books, and now he's a successful real estate agent.
You've gotta love the transformative power of real estate!
Serious about sustainability: David Sewell
David Sewell runs specialty cacao and coffee farms and is our go-to expert on agricultural investing.
His business philosophy has three pillars:
Economic sustainability. "If you don't make money, you can't stick around to do your thing."
Environmental sustainability. "It's about more than just thinking green … it's leaving nature better than you found it."
Social sustainability. "Get yourself a team."
David shared more insights about his social sustainability model during the Summit. Working with teams of local experts is what allows him to relax on a cruise ship for a couple of days … he relies on his team to keep his business functioning.
Why everyone is in sales: Tom Hopkins
"I truly believe," Tom Hopkins told us, "that if I got out of a plane in a city where I knew no one and started knocking on doors, making calls, and building business, that within 90 days I would have a profit center."
"How?!" You might ask.
Because of the 80/20 rule, Tom would tell you. Which is 80% of people will make 20% of the wealth, and 20% will make the other 80%.
And then there's the super special 5% who put themselves in the right place and accomplish a high degree of wealth because they are superstars and champion salespeople.
"Everyone is in sales," Tom says.
Why? Because sales is simply the ability to communicate and persuade effectively.
And if you doubt you have what it takes, look at Tom. He started with 90 days of college and little knowledge of sales, and within three years he had sold 365 homes in one year.
Tom credits his success to his own hard work … and the mentors he was blessed to find.
"Every person has greatness inside him (or her)," Tom told us. Sometimes it just takes a little nudge from someone else to let that greatness out.
Sales is not a four-letter word: Robert Kiyosaki
We really look up to Robert Kiyosaki, so when he says sales is an essential skill, we listen!
If you've read Robert's books, you probably know his experience. Robert grew up in a home where "sales" was a dirty word and salespeople were seen as the scum of the earth.
When he came back from Vietnam in 1973 and told his mentor he wanted to be an entrepreneur, his rich dad told him he needed to know how to sell.
Robert was reluctant at first … but he came around (eventually). Listen in for his moment of reckoning!
Robert no longer thinks sales = #!?%. Sales = income! And if you don't have income? Well, it's probably because you can't sell.
Successful startups: Victor Menasce
Victor's a Canadian investor and author of Magnetic Capital.
He gave us some wisdom from his newest book, Startupology, which discusses how to transform a startup into a big business overnight.
Sound impossible? It might be, if you go the traditional route. Only about 10% of startups succeed, and even then, it takes on average seven years to reach profitability.
"My advice, if you want to start a startup: Don't do it," Victor told us.
We can hear you saying it now: "Wait! I thought Victor was going to give me the key to success!"
Here's the key … "If you have an idea that could transform the industry, it's better to find an adjacent business that already has revenue and customers. Your chances of success go up by a factor of eight. It's that simple." Bam.
Bringing the kids on board: Patrick Donohoe
"It's your environment and network that shape a lot of who you are," Patrick told us.
That's why this year, he brought his daughter to the Summit. "There's a dynamic that exists when you're confined to one area with the same people for a week." Believe it or not, that dynamic is packed with motivation and stimulation, said Patrick.
Patrick's daughter Megan first read a tiny version of Rich Dad, Poor Dad when she was six … and now she's got a great head start on becoming a successful real estate investor. Just like dad!
Make very, very wise decisions: Kathy Fettke
Kathy Fettke has been educating folks for a very long time about real estate investing. She runs the Real Wealth Network and has been an investor for years.
So we can say she's seen a lot.
If you weren't investing before 2009, "You need to know there's a lot you don't know," Kathy said.
How do you get that knowledge? Talk to people who've been through down cycles!
These days, Kathy looks for guests to feature on her podcast, The Real Wealth Show, who've been investing for a while … at least thirty or forty years, ideally.
Interested in investing now? Kathy offered some advice. In much of the market, she said, we're in the ninth inning … but not all. You have to know which markets are strong.
And you need to be prepared. "It's a very different game when things turn around, and they always do," said Kathy.
"Now is the time to make very, very wise decisions. The market could be very different next year this time."
A good year for apartments: Brad Sumrok
We asked Brad, a guru on multi-family investments, about market cycles right now. He echoed some of the themes we've been hearing from our other faculty.
"If you're looking at the right markets," Brad told us, "there are still opportunities to be found."
It's those secondary and tertiary markets that folks should really be exploring right now, he added.
Precious info on precious metals: Brien Lundin
Brien runs the longest running investment conference in the U.S., the New Orleans Investment Conference. He's also a precious metals expert.
What do precious metals have to do with real estate? There's actually a lot of crossover between both of these tangible assets.
Long-term depreciation of the dollar and other currencies corresponds with long-term increases in precious metal prices (and values of other assets).
We asked Brien about metal market cycles. He told us that buyers interested in using precious metals as their savings plan should look to buy at interim low points, but true investors really have to watch the cycles carefully.
He also gave us the lowdown on getting involved in the early stages with precious metals … by investing in actual mining companies.
This move can give investors "tremendous leverage," Brien says … just don't forget that with great potential rewards comes great potential risks, too.
Politics and precious metals: Dana Samuelson
Dana also specializes in precious metals, particularly coins.
His current take on the metal space? "People buy all the time, but some people are smart and buy the dips."
For his own part, Dana's waiting to see how the new administration will translate. "Things could be choppy right now," he told us.
Dana also explained his enthusiasm for coin collecting. Coins are little pieces of history. As a collector, "the coin you've held in your hands may have been held by Alexander Hamilton, founder of our monetary system." How cool is that?
15 Summits: Bob Helms
We're proud that the godfather of real estate has joined us for every single summit from the very beginning.
Speaking to the Summiteers, he said, "Hopefully the things you've learned have made it worthwhile."
And he gave all of us some words of wisdom … "Invest in yourselves."
Sowing in fertile ground: Russell Gray
Last but not least, Russ recapped his experience for us. The thing he's most proud of? The Summit's young adult program.
We can't think of a better investment than investing in the next generation.
The environment we've been blessed to create as The Real Estate Guys™ is very nurturing, accepting, and open.
We believe sowing the fertile ground of a young mind can really change the course of a young person's life. Now imagine that influence magnified across all the lives each young person will touch!
Every investor who participated in the Summit this year has had a similar chance to make a profound impact … simply by being willing to learn from each other.
We don't know what seeds will germinate from this Summit, but we do know it'll be good.
We have the most amazing Summiteers, faculty and attendees alike. If you didn't attend this year, the only thing missing was you!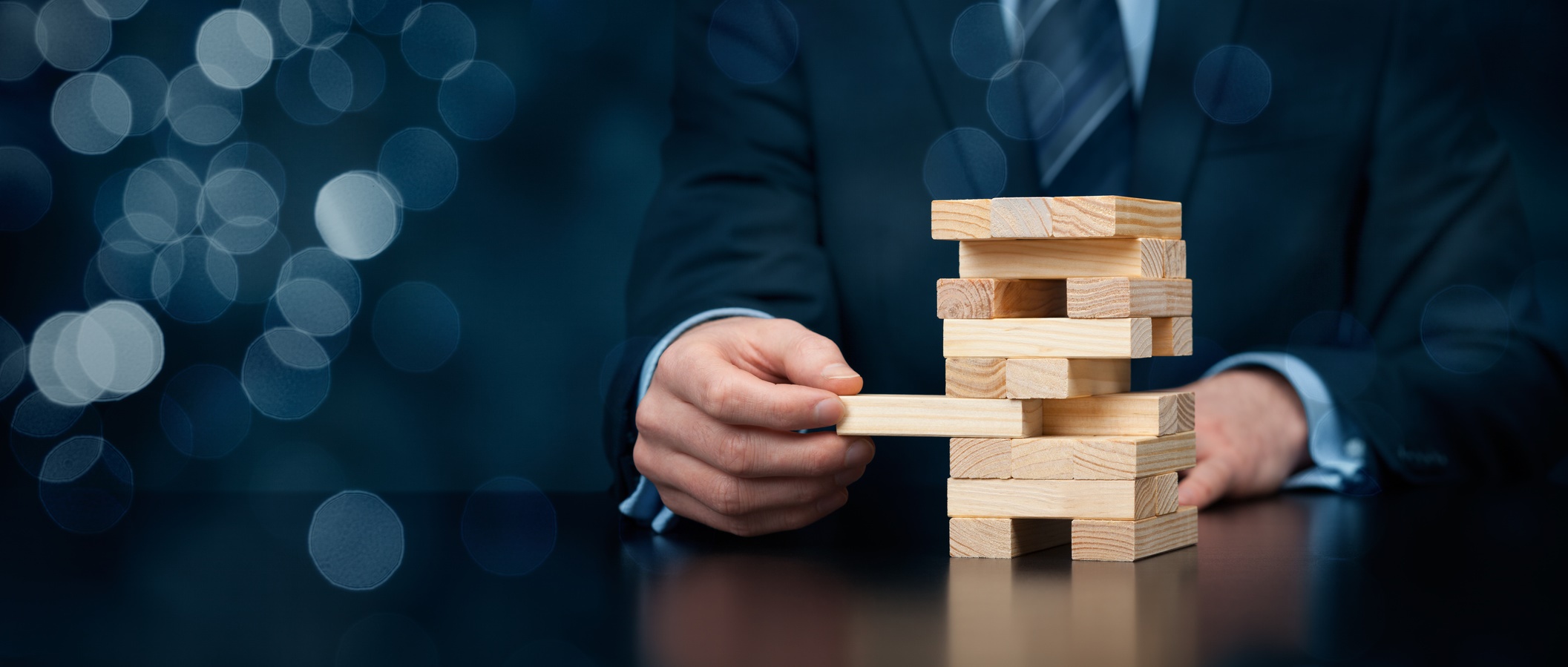 There's no getting around facing risk in life – and real estate.
Whether you're risk adverse or a risk lover, the best way to approach risky business situations isn't to jump, guns a blazin'.
Being prepared to take risks SMARTLY is half the battle
Your BIGGEST DANGER as captain is failing to educate yourself and failing to ask for help. Know the seas you navigate, and rely on your crew (your tribe!) to pull you away from shipwreck.
Our latest episode helps you get in touch with your "rings of risk"  and evaluate whether YOU are taking the RIGHT risks, the right way.
In this edition of The Real Estate Guys™ radio show, you'll hear from:
Your risk-taking host, Robert Helms
His deal-making co-host, Russell Gray
Our always-honored guest, the Godfather of Real Estate, Bob Helms
---
Listen
---
Subscribe
Broadcasting since 1997 with over 300 episodes on iTunes!
Review
When you give us a positive review on iTunes you help us continue to bring you high caliber guests and attract new listeners. It's easy and takes just a minute! (Don't know how? Follow these instructions.)  Thanks!
---
Discover the three rings of risk
Before you take ANY risks at all, you need to evaluate your personal investment philosophy.
Having a personal investment philosophy doesn't mean all the investments you make will fit in one box.
The investments in your personal portfolio should fit into three rings of risk:
a conservative base
a slightly riskier but still cautious second ring, and
a high-risk outer ring
In your core set of investments, you DON'T want to take much risk. For example, you don't want to risk losing your own house or the money from your kids' college funds.
Determine your starting place. How much money do you need to have on hand for personal living expenses in case something goes wrong? Three months' worth? A year? Are you comfortable having a mortgage on your primary residence, or should that be investment be loan-free?
In the next ring, you can start taking a little more risk and using a little more leverage.
If you lose some money in, say, your core real estate investments, it should be disappointing, but not devastating.
Once you've made some solid investments and see cash flow, consider jumping to the outer ring. To operate in this ring, you have to be okay with losing 100% of the cash you put up.
You can do this because those losses shouldn't touch your personal funds AT ALL.
You have a ring of security between your high-risk investments and your personal possessions.
Ask yourself: What degree of risk is reasonable for me and my family? Before I make this investment, what else could I do with this money? With what risks? Am I prepared for every possibility? What will happen if everything goes according to plan? What will happen if something goes wrong?
Taking smart risks
Here's a question for you to consider. Which is riskier: to buy a plot and build from the ground up, or to buy an existing building?
We asked this question to some of the investors and got a wide variety of answers.
The truth is, there's no right or wrong answer in this scenario. Either choice takes on different kinds of risk.
Everything you do as a real estate investor involves risk. The goal isn't to AVOID risk. It's to be smart about the risks you take.
A KEY part of being a smart risk taker is investing in things you understand and have a degree of control over.
If you can't do your due diligence on an investment because you don't even know where to start, that's probably a BAD investment.
To be a smart investor, you have to be self-aware.
Taking smart risks isn't just about the inherent risk in a property. It's about YOU and how much YOU can handle.
Also keep in mind that sometimes saying "yes" to the good can cost you the great.
Don't be afraid to say no.
Ask yourself: Where am I in my life? What are my needs? My capabilities? My ability to engage on this project? My knowledge? Is my team up to par?
Balancing the investor emotions scale
We've established that risk is omnipresent in real estate investing. You can't make a real estate investment without some degree of risk.
To take smart risks, you need to weigh the upsides and the downsides of a potential investment, then make an educated risk assessment.
You also need to think about your own emotional makeup.
Investor emotions run on a scale from greed to fear. In between is rationality.
To be a smart investor, you have to find your own middle ground of rationality.
How do you handle uncertainty? If your answer is close to "not well," perhaps smart investments for you would have more predictable outcomes and a high degree of control.
But leaning too heavily toward the fear side of the scale won't get you anywhere.
If your goal is to make money, you have no chance if you don't make a deal.
On the other hand, tipping too much towards greed can turn making deals into personal badges of honor.
When you have your eye on the prize, it's easy to lose sight of rationality.
Whether you're too afraid or too greedy, letting your emotions run high impacts how you behave, which impacts your decisions, which ultimately impacts your bottom line.
Smart investors have tight control over their emotions.
They strive to always operate in a zone of low emotions and high intelligence.
When a deal comes, these investors are the ones who make good, pragmatic, and well-informed decisions.
Ask yourself: Can I stay composed about this investment? How do I handle uncertainty? Do I get carried away when I'm making a deal? Can I evaluate this decision rationally instead of emotionally?
Nine ways to mitigate risk
Risk in the real estate investing world is not going away.
But there are some things you can do to mitigate your risks.
Our list of nine:
The obvious one: get insurance.
Hire the right people (don't hire cheap; hire the best). Make sure your hires hit all three Cs: character, commitment, and competence.
Educate yourself. Before jumping into a new market, get familiar with it. Jumping into an investment with no background knowledge is an unnecessary risk.
Be self-aware.
Have a strategy.
Have the discipline to execute that strategy.
Choose your partners carefully. You can't have someone hitting the panic button every time something goes sideways.
Know there's not one right way to do things.
Most importantly, THINK THROUGH every decision you make. Be a sober decision maker.
Risks come in two varieties: those inside your control and those outside of it.
You can't obsess about the risks outside your control.
You CAN make the best available decision based on the risks you can control.
Think of yourself as a boat in the big ocean of economic activity. When you can learn to understand the tides and winds, you put yourself in a better position to navigate when it gets stormy.
You can't mitigate a risk you don't understand.
Our final note for today: embrace risk smartly, and great things can happen!
---
More From The Real Estate Guys™…
The Real Estate Guys™ radio show and podcast provides real estate investing news, education, training and resources to help real estate investors succeed.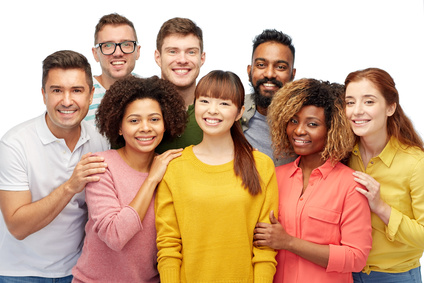 No matter how brilliant you are, going solo in real estate won't get you very far.
It's a team effort, which is why you need a tribe.
We've joined (and founded!) many tribes, and  encourage you to do the same.
Have you ever considered you are the sum total of the people you spend time with? The people and habits in your life can either drag you down (misery loves company!) or help you progress.
YOU CHOOSE your tribe, or the people who get to take up time and space in your life.
We want your tribe to bring you up—to help you learn from others, grow as an investor, and connect with like-minded folks.
Today on The Real Estate Guys™ show, coming to you from sunny San Diego, you'll hear sage advice on finding your tribe from:
Your shy-no-more host, Robert Helms
His frog-kissing co-host, Russell Gray
The godfather of real estate investing, Bob Helms
---
Listen
---
Subscribe
Broadcasting since 1997 with over 300 episodes on iTunes!
Review
When you give us a positive review on iTunes you help us continue to bring you high caliber guests and attract new listeners. It's easy and takes just a minute! (Don't know how? Follow these instructions.)  Thanks!
---
Find a balance between diversity and common goals
We just wrapped up our yearly goals retreat in beautiful San Diego.
While we were at the retreat, we had the awesome opportunity to observe our own tribe in action.
We were also able to ask ourselves: What makes our tribe so great?
We realized our tribe worked well because it was diverse. It wasn't an echo chamber, but instead, a group of people with different perspectives united by a bond of commonality.
Take a group of people with similar values but diverse perspectives, and you get an incredible synergy.
It's that synergy that helps you know when you've found your tribe.
"You know it's your tribe because of how you feel," Russell tells us.
Yes, it's that simple.
Step out of your comfort zone
Do you feel embarrassed, overwhelmed, and underqualified to show up in a room of investors?
If so, THAT'S OKAY!
Once upon a time, we felt that way too.
But we want you to know that new investors can be invaluable to a group.
You help people farther down the road understand new perspectives.
And you allow others opportunities to refine their thought processes and share information they've acquired.
If you think you can't network because you're "too shy," we have three words for you: GET OVER IT.
Step out of your shell. Push yourself out of your comfort zone.
We're "shy guys" too, but very early on we realized that being shy didn't serve us in the world of real estate investing.
So instead of hiding out, terrified of rejection, we faced our fears and did some hard things. We still do, every day!
Put yourself in environments where you'll be surrounded by successful people.
Then ask yourself whether those environments are working for you.
If you realize you're in a place you don't want to be, don't stick around! Cut your losses.
Realize that you might have to kiss a few frogs before you find your ideal match.
You might even have to kiss a lot of frogs!
Begin with little things, one-time events: paid seminars or talks by published authors.
Attendees at these events WILL have commonalities with you. Start there.
Then latch on to the people you want to spend more time with. You never know where things will lead.
One person can open up a whole new world of connections and new tribes.
Start with your values
The basic gist of finding your tribe is to set course, then be smart about where you're headed and what you're doing to get there.
How do you set course? The VERY FIRST thing we encourage you to do is identify your values.
Set out your personal investment philosophy and your goals. Identify what is most important to you.
Beyond whatever else we may have in common, it is truly our values that bond us to others.
When you start looking for your tribe, look for people who share and reinforce your personal values.
And make sure you act on your own values. Be the best version of who you really are.
In a new environment, DON'T
Play close to the vest
Pose and pretend you're someone you're not
Try to look smart
DO
Be willing to open up
Ask questions and share ideas
Make an impression
Prepare talking points
Bring business cards!
Get contact information for new acquaintances
Don't insist on acting alone
Real estate can be a lonely business.
While we trust you to be an innovative independent operator, we also believe strongly in the power of a tribe.
We know finding your tribe isn't a piece of cake.
You have to commit time and energy. You might have to put yourself out there and overcome some natural inhibitions. You might even have to form your own groups.
But being a member of a tribe is a sacred and special thing.
When you're part of a tribe, you have a community and responsibility. Treat that responsibility with the utmost care, and in return, it will give you more than you ever thought it could.
Remember, your environments and associations can either drag you down or bring you up.
Today, we encourage you to start the work of finding your tribe by asking yourself these questions:
Who do I spend time with?
What do these people have me thinking? Doing? Reading?
What do they have me BELIEVING?
Then ask yourself the big question: Is that okay with me?
If your answer is yes, you're on the right track.
And if your answer is no, then maybe you have some work to do.
Go out today and kiss some frogs.
We guarantee you'll find Prince Charming, or at least a good friend, a role model real-estate investor, or a terrific tribe.
Now get out there!
---
More From The Real Estate Guys™…
The Real Estate Guys™ radio show and podcast provides real estate investing news, education, training and resources to help real estate investors succeed.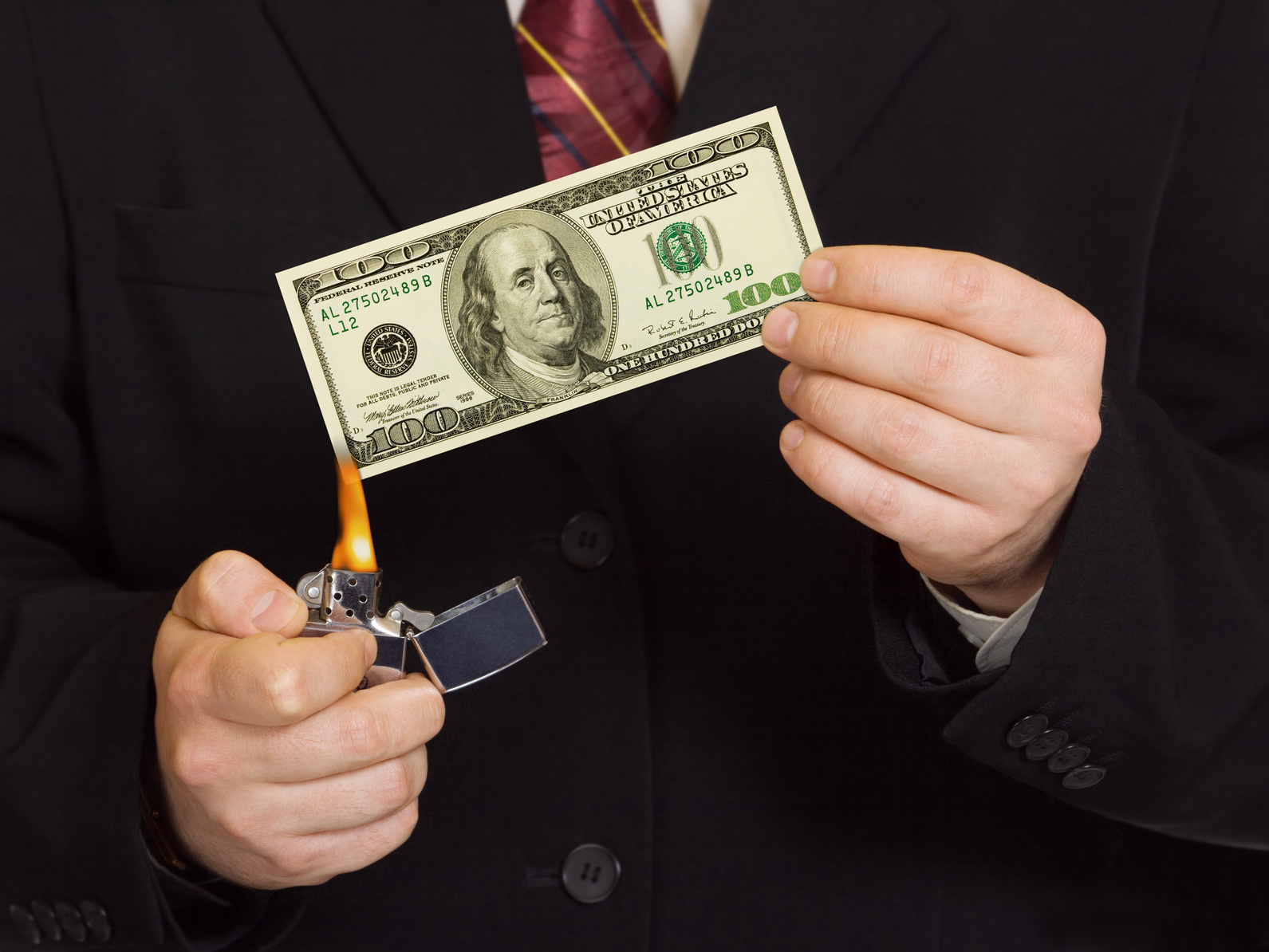 Let's take a look at some investor tricks.
Not stupid, simple tricks. Not the kind of tricks that earn you $100k overnight Spoiler alert. Get-rich-quick schemes are rarely more than just that … schemes.
No, these are investor tricks that went way, way wrong.
Today, we hope you learn from the lessons of others and spare yourself the pain of making mistakes you could easily prevent.
In the words of Franklin P. Jones, "Experience is that marvelous thing that enables you to recognize a mistake when you make it again."
In today's special edition of The Real Estate Guys™ show you'll hear from:
Your wise(?) host, Robert Helms
His wise-cracker co-host, Russell Gray
The godfather of real estate and seven-decade investor, Bob Helms
---
Listen
---
Subscribe
Broadcasting since 1997 with over 300 episodes on iTunes!
Review
When you give us a positive review on iTunes you help us continue to bring you high caliber guests and attract new listeners. It's easy and takes just a minute! (Don't know how? Follow these instructions.)  Thanks!
---
Trick #1: Terrorizing your tenants
Enterprising entrepreneurs look for workarounds. When life hands them an obstacle, they look for a way to work around it.
Some workarounds are smart investor tricks that actually work.
And some workarounds are really stupid investor tricks.
For example, see the story of these two landlords in Brooklyn, NY. To get tenants out of a rent-controlled building, they resorted to illegal tactics: not providing heat or electricity, enticing drug dealers to the building, even running dogs through the hallways.
Good workaround? DEFINITELY not.
You don't want to be someone who resorts to those kind of tactless tactics.
Rent control can be a tricky situation. It gives owners a perverse incentive not to maintain the property.
But there ARE things you can do—legally.
First of all, think long and hard about your decision to own a rent-controlled building in the first place.
Understand that everyone in a transaction will have a short-term view except you. The loan broker, real estate agent, and seller only care about what happens in the short term. YOU'RE the one left holding the bag.
Don't be naïve about what you're getting. Do your homework. Verify tenants and make sure they've been at the location for longer than a month and have been paying their rents.
And before you make the final decision, check the rules of your location—can you raise rent a certain percentage each year, or are you stuck at one rate?
Property managers in the area will be your best friend. They know all the rules and regulations and can tell you what the real inventory of a property is.
If you do own a rent-controlled property, think in the long term.
Maybe you can move slowly, making improvements and raising rents as tenants move.
Maybe you can make improvements that'll save you money in the long run and make your building more enticing when you look to sell it—like changing the plumbing system.
Whatever you do, avoid these stupid investor mistakes:
Not doing your homework before buying.
Holding a short-term view.
Doing anything that could come back and bite your reputation—like pushing tenants out illegally.
Trick #2: Coloring outside the lines
We want to touch on a serious subject here: the warehouse fire in Oakland, CA, which claimed the lives of 36 young people.
Our hearts go out to the victims and their families.
We want to examine the responsibility of the landlord and owner in this situation.
The building where the fire occurred was designed to be a warehouse. It was leased by the owner to a single tenant, who then created individual living and artist spaces.
However, the building did not have the proper code, plumbing, electricity, or safety protocols (like an adequate amount of properly marked and cleared exit doors) for human occupancy or high-occupancy events.
In high-rent marketplaces, creative folks often figure out ways to find lesser accommodations for less money.
We are certain that there are many buildings in high-rent markets that are similarly creative—in this case, extremely dangerous.
"At the end of the day," says Russell, "the owner has a high degree of responsibility to know what's going on at their property."
If you own a building, be aware of what's going on. Inspect regularly—whether you go or you send a trusted employee.
Take time to understand the local code and keep your building up to date.
If you feel like giving in to a good tenant who pays on time and wants to create a similar artist space, think first.
Think about your legal liabilities in the case of an accident.
Think about the weight on your conscience if people lost their lives.
Think about all the possibilities instead of hanging on to low probabilities.
In both stories we've shared so far, landlords and tenants encountered a market problem. We emphasize that there are better, more creative ways to solve this kind of problem.
That doesn't mean you have to quench your creativity. But coloring outside of the lines sometimes just creates a big mess.
There are paths and procedures to get where you need to go.
"When you bend the rules creatively to come up with a solution, there's often fallout," Bob reminds us.
Don't throw up your hands. Take responsibility. And color inside the lines.
Stupid investor tricks:
Putting your property on autopilot and hoping everything will be okay.
Coloring willfully outside of the lines—that is, not following code and safety regulations in your quest for a creative solution.
Trick #3: Mistaking cheap for prudent
On our Halloween horror stories show a while back, we told a true horror story of a careless buyer.
The buyer was a realtor who thought he knew what he was doing. He figured he had plenty of expertise. So he skipped getting an inspection when he bought a four-plex for a killer price.
Six months later, he'd made some improvements, the market was doing great, so he put the four-plex on the market sell. The (smart) new buyer got a home inspection.
Turns out, there were some problems. BIG problems: the building literally didn't have a foundation.
The buyer sold, finally, at a tremendous loss.
We've heard this story over and over. Buyers think they're being prudent and saving some cash, but end up throwing their hard-earned money away.
If you are buying a property, do your due diligence.
If it's a no-go, have you wasted your money on an inspection? ABSOLUTELY NOT!
Think of inspections as insurance. Insurance costs you a little while things are going well, but saves you a LOT if something ever goes horribly wrong.
As Bob says, "The most successful investors are the most educated investors."
Don't take shortcuts. Use a reputable broker. Find a good lawyer. Get a certified inspector.
This doesn't mean you can't save money and do things better. Learn to use your lawyer efficiently. Actually walk through WITH the inspector and see first-hand what changes can be made.
Here's the stupid investor tricks you SHOULDN'T follow:
Not doing due diligence before making a big investment.
Mistaking cheap for prudent.
Failing to learn from others' mistakes.
Trick #4: Failing to major in the minors
One of the most important skills you can learn as a real estate investor is how to differentiate between major and minor issues.
When you're sitting down with a buyer, you have the right to bring up every issue you see with a property.
That doesn't mean you should.
Here's the question you need to ask yourself, says Robert: "If the seller says no, are you willing to walk away from the deal?"
Is bringing up a chipped $1.29 switch plate that you could replace yourself worth abandoning a potential purchase?
Choose your battles wisely.
And when you're buying a property, realize that even in this do-it-yourself world, you're working in a highly regulated industry.
Do the research. Get advice and legal help.
Listen to your attorneys and advisors, but realize: they DON'T give business advice.
They will give you technical advice. You have to make a risk versus reward assessment.
Business decisions—deciding what risks and tradeoffs you're willing to take—is YOUR job.
You are the one who cuts through all the chatter.
Stupid investor tricks:
Majoring in the minors and neglecting what's most important
Leaving business decisions to others
Trick #5: Making decisions in a vacuum
As The Real Estate Guys™, we ALWAYS encourage you to educate yourself.
Part of educating yourself includes surrounding yourself with smart mentors.
Listen to this brief tale of two investors.
One investor found a market he liked, LOVED the idea of leverage, but chose to invest in a market with zero appreciation.
His strategy wasn't wrong. The market wasn't bad. But his strategy and the market he chose didn't match.
He didn't do the math, didn't look at his exit strategy, didn't run his decision through with someone wiser before purchasing.
He trapped himself.
Our second investor went on some field trips with us and fell in love with a particular market. This market was a strong market, with great performance.
So the guy had a brilliant idea: buy a house, rent it out, use it for vacations once a year, and then use it as a retirement home in 15 years.
At least he thought it was brilliant.
We helped him see that one property was very unlikely to fill all his needs.
We encourage you to bounce ideas off those who are more experienced than you.
Don't get trapped in your own circular thinking. Get a reality check.
Build a team. Form a circle of advisors.
Lay out your outcome, what you're thinking of doing, and what you have to work with.
THEN, bounce it off creative, experienced, smart people! It may be there's more than one solution.
Stupid investor trick:
Thinking you don't need help from ANYONE ELSE
Tune in to The Real Estate Radio Guys™ next week to learn more about finding your tribe.
Go out and make some equity happen. (Without stupid tricks!)
---
More From The Real Estate Guys™…
The Real Estate Guys™ radio show and podcast provides real estate investing news, education, training and resources to help real estate investors succeed.
For the ninth straight year, The Real Estate Guys™ and an energized group of committed real estate investors boarded a cruise ship for a week of powerful education, networking and fun. And as is our tradition, while on board we recorded a radio show with a live studio audience.
We call this annual event our Investor Summit at Sea™ because Summit means "the highest point of attainment or aspiration: the summit of one's ambition; the highest state or degree". 
More than education, the Summit is about relationships, enthusiasm, focus and family. Because of the unique environment created on a cruise ship, faculty and students often bring their families.  It's proven to be a great opportunity to unite families around their pursuit of financial independence and prosperity.

Reflecting on their Summit experience from the Mad Hatter's Lounge on the Carnival Miracle:
Your host, Robert Helms
Co-host, Russell Gray
The Godfather of Real Estate, Bob Helms
Robert Kiyosaki's Rich Dad Real Estate Advisor, Ken McElroy

International Real Estate Developer, Beth Clifford
Attorney, Mauricio Rauld
Financial strategist, Patrick Donohoe
After one week of focused education, networking and outrageous fun, each faculty member share their most important takeaways. Over two-thirds of the 2011 attendees, including the complete faculty and their families immediately signed up to come back in 2012 to celebrate our 10th annual Investor Summit at Sea™.  It's hard to describe the Summit experience, as several surveys described the event as "life changing", "incredible", "awesome" and "over the top".
How can a simple real estate investment conference have such a powerful impact? Tune in as our prestigious faculty tries to distrill their experience into a one hour radio show – and consider the power of just one great idea, relationship or commitment.
Listen now!
Don't miss a show – subscribe to the free podcast!
Want More?  Sign up for The Real Estate Guys™ free newsletter!
The Real Estate Guys™ Radio Show podcast provides education, information, training and resources to help investors make money with their real estate investing.  Learn more and subscribe to the free newsletter at www.realestateguysradio.com
There's no such thing as a stupid question.
Well okay, there actually are some pretty stupid questions, but that's why we take questions by email and not call in.  That way we can filter out the bad ones and just bring you the really good ones!  We really aren't qualified to advise you on what color to do dye your hair or what style of nose ring to purchase.  But if you have a real estate related question, we're your Guys!
In the studio to provide powerful pontifications in response to several of the great questions we receive each week:
Your host and hero, Robert Helms
His trusty sidekick, Russell Gray
Wise sage of all things real estate, The Godfather of Real Estate, Bob Helms
For this episode of Ask the Guys we reached into the email grab bag and pulled out some gems:
From a listener in Australia (who understandably thinks we're amazing), who just bought two properties (good job!), and wants to know should he buy more – in his wife's name with "negative gearing".  Hmmmm…. you need to be careful about anything negative when your spouse is involved – and what type of gear you use with your wife…well, that's really none of our business.
For our next question, Simon says he put in a deposit on a pre-construction property, but undisclosed costs have made him nervous.  Now Simon says he wants out of the deal and his deposit back.  But what does the contract say?
From Philadelphia, the city of brotherly love, Kevin and his siblings have inherited dad's duplex and are debating what to do.  One sibling says keep it, the other two want out.  What's a brother to do?
Rasean has aspirations to become a real estate syndicator (what a good idea!) and is trying to track down the bible of syndication, written by our friend Sam Freshman.  Hint: The Real Estate Guys™ have a Recommended Reading bookstore on our website under our RESOURCES tab.
And Martin, who lives in Smallville, wants to know if he should invest in his own backyard or seek super returns in Metropolis.  So we ducked into the nearest phone booth (hard to find these days!) and fired up our x-ray vision to look for the answer.
If YOU have a question for The Real Estate Guys™, just click on Ask the Guys to send us your query.  Then, Walter in the mail room will throw it in the mail bin, where we'll dive in later to pluck questions for some future show.  Maybe we'll pull yours out, so keep those cards and letters coming!
Listen now!
Don't miss a show – subscribe to the free podcast!
Want More?  Sign up for The Real Estate Guys™ free newsletter!
The Real Estate Guys™ Radio Show podcast provides education, information, training and resources to help investors make money with their real estate investments.
Let's face it.  Running even a fledgling real estate empire is hard work.  The only paperwork that's fun is cashing those rent checks!  Nonetheless, the end of the year is a great time to step back from all the wheeling and dealing and do some strategic planning for the New Year.
In The E-Myth Revisited (on our list of Recommended Reading), author Michael Gerber says you must invest time "working ON your business instead of IN it".  In Before You Quit Your Job (hey! that's also on the recommended list!), our good friend Rich Dad Poor Dad (yes, it's on the list too) author Robert Kiyosaki explains the importance of SYSTEMS in his B-I (Business Owner / Investor) Triangle.  The point is that being organized and thinking strategically are critical components of success.
But where to start?  That's the topic of this episode!
Behind the microphones, in the Equity Sleigh, winding down the year:
Your host, the Santa of Real Estate Wisdom, ho-ho-host Robert Helms
Santa's Helper, co-ho-ho-host (or just "co-ho" for short), Russell Gray
Our own Santa look-alike, the Godfather of Real Estate, Bob Helms
Taking a page from Santa's playbook, The Real Estate Guys are making a list and checking it twice.  But we're not looking for who's naughty or nice…well, actually naughty would be okay 😉  …our list has a bunch of things real estate investors should be thinking about this time of year.
When rushing to open your holiday gifts, wouldn't it be nice to open up a great big tax deduction, reduced mortgage rate or increased cash flow?  Of course it would!  But sadly, no one is going to slide down your chimney and stuff your stocking with enhanced profits.  So, if you want to pad your bottom line, and keep your assets safe and warm, you're going to have to wrap your own gifts.
So grab a pen and paper (or that brand new iPad you just opened) and get ready to take some notes.  When you're done listening to this episode, you'll have very own end of year checklist and a great start of a new holiday tradition!
Happy Holidays!
Listen now!
Don't miss a show – subscribe to the free podcast!
Want More?  Sign up for The Real Estate Guys™ free newsletter!
The Real Estate Guys™ Radio Show podcast provides education, information and training to help investors make money with their real estate investments.
Whew!  That's a big title.  But it's fitting for a big topic – one that reminds us that the world is not only getting smaller, but is changing rapidly.
Money, jobs and people are moving around the world like never before. And while fewer people may feel rich coming out of this recession, there are other good reasons many are still looking at international real estate – both as an investment strategy and a safe haven hedge against inflation.
While we were at the International Property Congress in Miami Beach, in addition to talking big picture economics with National Association of Realtor's Chief Economist Lawrence Yun and Federal Reserve Bank VP Thomas Cunningham (see our 11/21/10 show), we sat down and talked about who's buying international real estate, where and why.
Behind our well-traveled microphones for an international chat-fest:
Your host, the internationally renowned Robert Helms
Your co-host and internationally obscure Russell Gray
The man who has seen more changing landscapes than a migrant farm worker, the eternally international Godfather of Real Estate, Bob Helms
Special Guest #1: International Property Journal reporter, Kevin Brass
Special Guest #2: Representative from SECOVI, a Brazilian real estate trade association, Flavio Amary
It's no secret that every country in the world has it's own unique strengths and weaknesses.  As the dominant economy in the world, Americans have long enjoyed a uniquely stable and high quality of life.  It wasn't necessary or commonplace to travel abroad.  Even today, the  majority of Americans do not have passports.
However, the world is changing.  The US dollar, while still the dominant currency, is facing serious challenges.  Job losses, deficit spending, an aging populace and huge unfunded entitlements are all piling up on Uncle Sam.  Meanwhile, other countries are emerging as powerful economies in their own right – most notably China.
But this isn't an episode about the woes facing the US.  These aren't the first challenges and they won't be the last.  Every country has its ups and downs.
This episode is about discovering how and why the dynamics of the world's economies are changing the way people are approaching real estate.
While we're more traveled than the average American, we took the opportunity while in Miami to connect with Kevin Brass.  Kevin has been covering the international real estate industry for over 20 years and his articles and analyses have been regular features in the International Herald Tribune and the New York Times.  Today, Kevin writes for the International Property Journal.  His work takes him all around the globe and keeps him connected with many industry leaders worldwide.  In this episode, Kevin shares his perspectives on the changing landscape of international real estate.
We also discuss some recent changes to the once vaunted tax and privacy advantages of Panama, who recently entered into an information sharing agreement with the United States.  Tax and privacy advantages are often a prime motivator for people to acquire real estate and move to a particular country.  Is what happened in Panama a portend of things to come?
Of course, what would an episode on international real estate be without an interview with someone with one of those really intriguing accents?  We were privileged to find someone who not only sounds really cool, but has some very useful things to share with us about the robust economy of Brazil.  If you haven't been paying attention to Brazil, you may be surprised to hear about what's happening there.  Hint: not everyone's in a recession.
Buone Feste, Boas Festas, Felices Fiestas, Frohe Festtage, Wesołych Świąt, Bonnes vacances, Sarbatori Fericite and Happy Holidays!
The Real Estate Guys™ Radio Show podcast provides education, information and training to help investors make money with their real estate investments.
Listen now!
Don't miss a show – subscribe to the free podcast!
Want More?  Sign up for The Real Estate Guys™ free newsletter!
BIG MONEY!  FLEXIBLE HOURS!  BE YOUR OWN BOSS!
Sounds like a late night infomerical pitch, right?  Well, not exactly.  You'd have to throw in "NO MONEY, NO BRAINS, NO TALENT and NO EFFORT NEEDED!  Your shoes don't even have to match!  For just three easy payments, we'll show you how YOU can become the next Donald Trump!"
Why do these pitches work?  Because people almost universally want big money, flexible hours and to be their own boss.  These are some of the great appeals to real estate as a career.  And when the traditional job market is depressed, even more people look at real estate as way to make money.   Have you noticed that the job market is depressed lately?
Even though for the casual observer, some (most?) of the glitter has rubbed off real estate, the reality is that prices and interest rates are better than they've been in years.  These once-in-a-lifetime circumstances are drawing investors into the marketplace.  And with the Fed overtly committed to aggressive "quantitative easing", it isn't hard to imagine that somewhere down the road price appreciation will return to normal levels (at least!).  But we digress.
The point is that there's a lot of work to be done in the real estate market to move properties from distressed owners back to banks and then to new owners.  And in many cases, the property will change hands more than once, as investors insert themselves into the process.  It seems to us that with a lot of people out of work and a lot of work to be done, some folks might want to revisit real estate as a way to make a living.
While most people think of a career in real estate primarily as selling houses to people who'll live in them, there are actually many other options!  In this episode, The Real Estate Guys™ explore the variety of opportunities available when considering real estate as a full time vocation, whether as an agent or an investor – or both!
In the silver DeLorean radio studio for a trip Back to the Future for a show originally broadcast in 2008:
Your host and professor of pontification, host Robert Helms
Your co-host and fondler of the flux capacitor, co-host Russell Gray
The Father Time of real estate, the Godfather, Bob Helms
Enjoy and Happy Holidays!
The Real Estate Guys™ Radio Show podcast provides education, information and training to help investors make money with their real estate investments.
Listen now!
Don't miss a show – subscribe to the free podcast!
Want More?  Sign up for The Real Estate Guys™ free newsletter!
Protecting your money in today's highly uncertain economy is surely very challenging. Remember when real estate equity and bank accounts were considered among the SAFEST places to keep your savings?  Today, real estate equity has disappeared – and for many people even getting access to whatever equity they still have is next to impossible.  Boy, do we miss those equity lines of credit with their checkbooks and debit cards!
And even though you can still write checks on your cash deposits at a bank, with record bank failures even that old saying "sure as money in the bank" seems a little outdated.  Add horribly low interest rates and, to compound the injury, taxes on your meager interest earnings, it's enough to make you wonder what this financial world is coming to.
Well, we have good news. There's a new way to look at an old product – one that is time tested and has survived its fair share of economic turmoil.  And we got such a positive response to our first foray into this topic, we decided to re-visit it with a new guest.
In the radio lifeboat for another voyage into broadcasting brilliance:
Host and head lifeguard, Robert Helms
Co-host and lifeboat inflater, Russell Gray
Seasoned sailer of stormy economic seas, the Godfather of Real Estate, Bob Helms
Special guest, "infinite banking" expert, Patrick Donohoe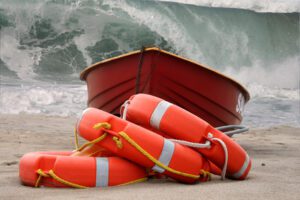 Right out of the gate we need to set the table, which is no small task with the lifeboat bobbing on the waves:  what does life insurance have to do with real estate investing?
Think about what a bank account has to do with real estate investing and you're on the right track.  But unlike a bank account, our guest explains that certain types of life insurance – thought greatly misunderstood – offer far greater flexibility than bank accounts.  And though they aren't FDIC insured, insurance companies are arguably more stable and conservatively run.  Unlike banks right now, you don't hear a lot about record number of life insurance companies failing.
We also address why so many CONSUMER financial gurus are down on cash value life insurance, yet corporations like Wells Fargo and Wal-Mart buy tons of it.  Could it be there are BUSINESS purposes that make it very useful for BUSINESS people?  We say all the time that real estate investing is a business, so it makes good sense to see how businesses are using this financial tool.
For example, how'd you like you to take a tax deduction for making a deposit in your bank account?  Hmmm….that's an interesting concept!  What about getting a loan against your equity without having to qualify?  Try doing that with a property!  And unlike property, the value isn't determined by market forces, so your equity doesn't disappear in a market downturn.
The point of this episode is that insurance can do a lot more than manage risk and pay a benefit. Our job is to expose you to some of the possibilities.  Your mission, should you choose to accept it, is to explore those possibilities, learn how to use this powerful tool, and decide when and where to use it to advance your real estate investing program.  It seems the economic storm isn't over yet, so it might be a good idea to know how to operate the lifeboat.  It's a matter of life and debt.
Listen Now: 
The Real Estate Guys™ radio show and podcast provides real estate investing news, education, training and resources that help real estate investors succeed.