Ten amazing days … over 200 people … studying, sharing, learning, growing, and partying … that's the Investor Summit at Sea!
For 17 years, the Summit at Sea has been the highlight of our year … and we're excited to share a piece of it with YOU.
We've gathered some of real estate's most successful investors, entrepreneurs, niche experts, and thought leaders to share their insights and key takeaways from the 2019 Summit.
Listen in and learn what these pros discovered … and how it could help you make smarter investment decisions.
In this episode of The Real Estate Guys™ show, hear from:
Your sailing host,

Robert Helms

His flailing co-host,

Russell Gray

Author and seasteading expert,

Joe Quirk

Rich Dad, Poor Dad

best-selling author,

Robert Kiyosaki

The Apartment King,

Brad Sumrok

Marketing mastermind,

Kyle Wilson

The Godfather of Real Estate,

Bob Helms
And SO MANY MORE!
---
Listen
---
Subscribe
Broadcasting since 1997 with over 300 episodes on iTunes!
---
Review
When you give us a positive review on iTunes you help us continue to bring you high caliber guests and attract new listeners. It's easy and takes just a minute! (Don't know how? Follow these instructions).
Thanks!
---
This is the Investor Summit at Sea
The annual Investor Summit at Sea is always a highlight of our year.
It's a concentrated amount of time with some of real estate's smartest people … all from different walks of life, different perspectives, and even different countries.
Every year, we learn to ask better questions … clarify our thinking … and do things differently.
Opportunities like the Summit at Sea are rare. In a short time frame, investors become friends, work out problems, and do some business.
We'd love EVERY one of our listeners to join us on the high seas … but we'd need a bigger boat!
So, we've brought together some of our fabulous faculty members to share their insights and key takeaways from the 2019 Summit at Sea.
A first glimpse at seasteading
Joe Quirk was a last minute addition to our faculty this year … and we're so glad he came.
Joe's real estate niche is seasteading … that's right … homesteading the high seas.
It's a novel idea. Joe says that … considering nearly half the world's surface is unclaimed by any existing nation state … the technology is at hand to create startup countries on the ocean.
"It's sort of a Silicon Valley sensibility brought to the problem of governance," Joe says.
Instead of trying to change things from the inside, you create startups and do things better.
The first seastead has been floating off the coast of Thailand since early 2019 … and living there costs less than the average American home.
Joe and his team are ready to scale up … and scale up quickly. But he needs partners with real estate smarts to make it happen.
"We have marine engineers, economists, scientists, and medical experts. We have almost everyone we need, but we don't have people that know how to structure and sell these things," Joe says.
We view seasteading as a fascinating new frontier in real estate … and we'll have more with Joe in the coming weeks.
Look at deals through a new lens
It's Robert Kiyosaki's sixth Summit at Sea … and we couldn't be happier to welcome him back.
"I come to learn as well as to teach," Robert says. "The Summit at Sea is basically immersion learning for real estate."
Our port excursion this year was Grand Cayman. This area has undergone an interesting transition over the last few years.
Typically, people think of Grand Cayman as the place where rich people want to hide their money … but it is so much more!
Robert says he learned that how you look at a deal can really change the opportunities you see.
In the case of Grand Cayman, Robert had always looked at the market from the point of view of an investor … but he learned that sometimes it pays to try looking at a market from a developer's point of view instead.
Through this lens, he could see that Grand Cayman is becoming a target for families. As the economic gap between rich and poor widens on other islands … crime rates are rising.
But Grand Cayman has the lowest crime rate in the Caribbean.
That fact coupled with high standards of living make it attractive to a new housing demographic … not just people looking for a tax shelter.
"There's a deal of a lifetime every minute if you can see it," Robert says.
Expand your team, increase your success
The Apartment King, Brad Sumrok, joins us for his third Summit at Sea.
Brad has made apartments his bread and butter … but that doesn't mean he is done learning and growing.
"I keep expanding my team every time I'm here," Brad says.
There's no better way to grow your team than by spending a week and a half on a ship with 200 other people who specialize in a variety of asset classes.
So much of investment success is leveraging other people's experience.
Last year, Brad says he connected with our good friend CPA Tom Wheelwright … and this year Tom saved Brad seven figures in taxes!
That's a take away Brad took directly to the bank … and by surrounding yourself with smart people, you can do the same.
Master your marketing one step at a time
We've known Kyle Wilson for many years. He is a familiar face on the Summit at Sea … and always has great ideas for how to better market your real estate business.
"So many people are in the real estate business. They're good at real estate. They're good at finding markets and putting together teams, but not always solid in their marketing position," Kyle says.
It's easy to overcomplicate marketing. At the end of the day, marketing is simply connecting the dots for your customers.
Kyle says the key for real estate investors is to act in a strategic way. Don't just throw a bunch of stuff at the wall and hope it sticks.
And remember that so much of real estate investing is built on relationships. Never let what seems like a good tactic get in the way of a good relationship.
Kyle is leaving the Summit with a list of ideas and action items … but cautions investors to take things one step at a time.
"You can't do it all. Pick the one thing that's screaming at you that will make the biggest difference and start there," Kyle says.
A wealth of amazing opportunities
If anyone understands the benefits of an opportunity like the Investor Summit at Sea, it's the Godfather of Real Estate himself … Bob Helms!
We've been hosting these cruise ship conferences for 17 years … and Bob has been with us every time.
With 40 years of real estate experience, Bob has seen amazing changes in the way investors make money and grow their opportunities.
"As I look at the group that is here with us today and the diversity of things they are involved in, I can't help but have a big grin on my face," Bob says. "The opportunities out there are amazing."
Bob says his advice to investors is to educate themselves on different locations and asset classes. Find the niche that is right for you … and start building a winning team!
Get on the advance notice list for next year's Summit at Sea by visiting our website … and listen in to the full episode to hear from even more experts and ideas from our week on the waves.
---
More From The Real Estate Guys™…
The Real Estate Guys™ radio show and podcast provides real estate investing news, education, training, and resources to help real estate investors succeed.
---
Love the show?  Tell the world!  When you promote the show, you help us attract more great guests for 

your

 listening pleasure!
The world is full of real estate agents and brokers eager to do a deal … but only a small handful of those agents are qualified to service your unique needs.
The best partnerships between agents and investors create mutual success. How do you find an agent that works FOR you and WITH you?
In this episode of The Real Estate Guys™ show, we chat with Bob Helms, the Godfather of Real Estate. His experience as both an investor and a broker spans decades … and he knows how valuable relationships between professionals are to successful deals.
You'll hear from:
Your play-maker host, 

Robert Helms

His playful co-host, 

Russell Gray
Bob Helms

, the Godfather of Real Estate
---
Listen
---
Subscribe
Broadcasting since 1997 with over 300 episodes on iTunes!
---
Review
When you give us a positive review on iTunes you help us continue to bring you high caliber guests and attract new listeners. It's easy and takes just a minute! (Don't know how? Follow these instructions).
Thanks!
---
This is a relationship business
One of the most critical relationships you have as an investor is with your real estate professional.
Whether you're working with an agent or a broker … and we'll use the terms interchangeably … the partnership you have with the individual legally representing you in a deal is vital to your success.
We call Bob Helms the Godfather of Real Estate … and for good reason. Bob has spent decades actively brokering properties, teaching and managing agents, and investing in deals himself.
"This is a relationship business," Bob says. And it's absolutely true.
Your agent isn't your enemy. The very best deals we've ever been involved in have been with real estate professionals who know their stuff.
When it comes to real estate brokerage, it's about cooperation … not competition.
"It's urgently important that you not practice business by trying to take advantage of the person on the other side of the transaction," Bob says.
Both sides have to win
So many investors think they have to squeeze every last dime that they can out of a deal in order to call it a win. They think they have to get the upper hand to be the winner … which means the buyer or seller is the loser.
The best transactions are when a deal closes and everyone in the room gives each other a high five.
Those are the deals you want to do again. And real estate investment is a long-term game.
Unlike the typical homeowner … who moves every four to seven years to a different marketplace … investors do multiple transactions over time in the same market. And you do more business more often.
There's a good chance you will do additional deals with these same people, so your attitude is important, Bob says.
If you're the guy who is trying to exploit the other guy, no one will want to work with you again.
Remember, it's about relationships. There IS a better way!
Working well with your agent
How do you work with an agent or broker to get the best deals at the right prices?
The first thing to keep in mind is loyalty.
You might think it's a good idea to have several agents working for you in a single marketplace. But more often than not, this competition doesn't work in your favor.
If an agent knows you have other agents working for you too, they are less likely to invest time in finding you the best deals.
On the other hand, if an agent knows you are invested in a long-term relationship with them, they'll work hard to impress you and keep you around.
Exhibit loyalty to your agent, and they'll be loyal to you.
Find the best agent you can, and set up a meeting. If they are at the top of their market, they probably already have a full portfolio of clients.
Show the agent you are worth their attention. Be able to articulate why you are qualified, why you are serious about making things happen, and how you can add value to their business.
Can't get an appointment? Try taking the agent to lunch. Everybody has to eat!
You may have to start with a "C" agent and work your way up to an "A" agent … and that's ok.
Even if your agent of choice isn't ready to take you on, take advantage of their experience.
"Say, 'I want to be your best client in five years. If you were me and starting over today, what would you do? What do you wish your current clients knew?'" Bob says.
Show you're there for the long haul, and start building a relationship.
Why agents should work with investors
The majority of real estate agents sell houses to people who want to live in them. But the investment property niche can be very profitable.
So, if you are reading this from the perspective of a real estate agent, here are four big reasons to get involved with investors …
Do more transactions.

Investors purchase properties in the same market again and again.

Get more referrals.

Investors tend to work in multiple marketplaces. They rely on a network of agents to help them. You can pass clients to other agents and have clients passed on to you. That saves you money you would have spent tracking down new buyers and sellers.

Earn bigger commissions.

Investors graduate to bigger and bigger properties over time. That means bigger and bigger commissions for agents.

Become an investor yourself.

Be your own best client. Learn from the investors you work with. Make a living selling to other people and get success by buying yourself.
Keep brokering real estate deals, but invest your money into deals of your own.
Investors love working with agents who invest too. That means the agent knows the rules of the game, and will bring investors the deals they can't do … but would do … themselves.
Most real estate agents don't work with investors because they don't know how.
Bob Helms' new book Be in the Top 1%: A Real Estate Agent's Guide to Getting Rich in the Investment Property Niche is a great resource for getting started.
The book is aimed at agents, but investors can benefit from its lessons too … because by working together, agents and investors can form long-term relationships destined for success.
---
More From The Real Estate Guys™…
The Real Estate Guys™ radio show and podcast provides real estate investing news, education, training, and resources to help real estate investors succeed.
---
Love the show?  Tell the world!  When you promote the show, you help us attract more great guests for 

your

 listening pleasure!
We're back … with an all-new episode of Ask The Guys!
In this series, we answer YOUR questions about all things real estate.
Before you click play, please remember that we are not tax advisors or legal professionals. We offer ideas, not advice … please run any investment ideas past a professional before putting them into action.
Now, listen in to The Real Estate Guys™ show! You'll hear from:
Your pondering host, 

Robert Helms

His pesky co-host, 

Russell Gray
Bob Helms

, the godfather of real estate
---
Listen
---
Subscribe
Broadcasting since 1997 with over 300 episodes on iTunes!
---
Review
When you give us a positive review on iTunes you help us continue to bring you high caliber guests and attract new listeners. It's easy and takes just a minute! (Don't know how? Follow these instructions).
Thanks!
---
Syndication, securities, and accreditation
Susan, from New Hope, Pennsylvania, wants to know what real estate investment opportunities are open to non-accredited investors.
The short answer is A LOT. For the long answer, let's start with a definition.
An accredited investor is someone who has a net worth of over $1 million excluding their primary residence OR someone who has had an annual income of $200,000 for at least two years ($300,000 for married couples).
These requirements allow the SEC to regulate the kinds of investors who get involved in securities investments.
They are a way to verify you've reached adequate financial aptitude and won't run aground by investing in a big deal.
If you're not at that level yet, that's perfectly all right!
You have multiple options:
Employ a tenant-in-common ownership to invest in a property as a group. Make sure you structure the deal so it stays within SEC regulations.

Make friends with a syndicator. Deal makers can work with up to 35 non-accredited investors through the 506B exemption.

Work with an accredited partner to complete your first few bigger deals.

Invest in a publicly traded security in real estate.

Use a crowdfunding site to invest limited funds into a larger project.

Make a private loan to other investors.
HOWEVER … keep in mind that the average beginning investor is NOT accredited. Condos, single-family homes, and other smaller properties are ALL available to non-accredited investors.
In fact, the vast majority of real estate investment opportunities are available to non-accredited investors.
The fundamental piece of the equation is education. You have to know WHAT you're buying and WHO you're doing business with for every deal before you can move confidently into a deal that risks large amounts of your equity.
Michael, from Richardson, Texas, asks a related question … when does a deal become syndication?
Syndication simply means putting together money from a group of individuals.
Things start to get a little tricky when some of those individuals are passive investors, however … because then you have a security and have to make sure investors are accredited, like we talked about above.
When you're working with a group of people to do a deal, make sure you hire a real estate or securities attorney to properly document your deal. We DO NOT recommend the do-it-yourself method here.
Repair first … or sell as-is?
Betty, from Littleton, Colorado, is wondering whether her in-laws should fix the broken foundation of their home before selling or sell it as-is.
Bob reminds us that as-is means as disclosed … it's important to tell a potential buyer EVERYTHING that could be an issue, including any reports you've commissioned.
The best solution in this case might be to get a report on the damage to the foundation … and then decide whether to sell or fix.
There's no automatic best answer here … in a strong market, you can probably get away with as-is, while in a buyer's market, you may have to do more work.
To figure out the best option, sit down with your real estate professional.
Investing to learn
We got a question from Daniel, in Garden Grove, California. He is wondering how to invest in larger deals as a learning endeavor. He wants to expand beyond single-family investments. Like our first questioner, he is not accredited.
Let's start with what you need to do to FIND deals as a passive investor.
Passive investors bet on both the jockey and the horse. In other words, you need to know the details of the deal … AND know who you're doing business with.
That's why networking events are so important. And the TYPE of events you go to are important too … we bet you'll find more dedicated, passionate investors at professional development events than at events where syndicators get together to show off their deals.
If you want to learn, put yourself out there, get to know people, and pick out a few niches you find interesting. Then put a smaller amount of money into multiple deals … instead of putting all your eggs in one basket.
And make sure you're working with a syndicator who is invested in your educational process. You want a syndicator who will let you be a fly on the wall.
Passive investment options for residential assisted living
Bill, in Northbrook, Illinois, asks whether it's possible to invest passively in residential assisted living or AirBnb investment options.
If you're interested in residential assisted living, we recommend looking into Gene Guarino. His educational events have taught many investors how to step into the assisted living field … and many of those investors become syndicators willing to work with investors like Bill.
AirBnb, on the other hand, is something we're not 100 percent sure about yet. There's some legal resistance and the whole industry can be a bit sketchy.
We just don't know enough about AirBnb investing to recommend this option … and we haven't yet found an expert who's really crushing it in that field. For now, this option is just a wait-and-see niche for us.
Book releases and Belize trips
We answer three quick questions from curious listeners …
Ellie in Seattle wonders where she can find a copy of Bob Helm's new book, Be The One Percent.
The book is meant to teach realtors about how to serve investors … and become investors themselves.
To get your hands on a copy, listen in to the show for special access.
John, from San Antonio, Texas, wants to know whether we hold a convention in Belize. While we don't hold a convention … we do conduct Belize discovery trips three to four times a year!
These trips are a great way to get an in-depth perspective on the Belize market … and even if you're not ultimately interested in offshore investing, you'll learn a heck of a lot about market analysis.
Holly, from Pingrove, Illinois, wonders whether we have any Belize field trips scheduled in the near future. To check out upcoming field trip dates, check out the event page.
Finding the truth about private lending platforms
We were excited to hear from a former participant in our mentoring program. Domingo, who's located in San Anselmo, California, wants to know what we think of a particular private lending platform.
He also wants to know what we think about his general economic theory … that there's a strong possibility the market will come down, and that real estate will continue to be a viable investment option during a crash, even if liquidity dries up.
About the lending platform, we can't really comment. There are several peer-to-peer lending platforms that specialize in crowdfunding loans, and these can be a great way to diversify loan types.
But lending is lending … so no matter the loan type, you have to understand the basic underwriting … what you get if a foreclosure happens.
Don't get lost in the weeds. Instead, understand the basics … what are you giving, and what do you get? And if things go wrong, what happens?
As to the economic theory, we think Domingo is on the right track. ALL of our listeners should be thinking about how to position themselves so they can thrive when a downturn happens.
Land brokerage and multi-family investing
Our last question is from Troy, in Millcreek, Washington. Troy is looking to get better as a land acquisition agent … but he also wants to dip his toes into multi-family products.
We haven't been in the land brokerage business, but we think there are a few things to take into consideration.
First, land is not land is not land.
By that, we mean every land bank could lead to a different outcome … so you need to look at where every piece of land will end up, whether that's agriculture or retail development.
Second, every specialty brokerage follows the 80/20 rule … 80 percent of real estate is sold by 20 percent of agents. So, be the 20 percent.
That means you need to be really well educated, have outstanding product knowledge, and build excellent relationship.
To succeed, look for the big players in your field and try to get in a room with them. Pick their brains, learn the language, and build your business.
And ask yourself the most important question … who is my customer? Understand the needs of the person you'll be selling to.
As to multi-family, our friend Brad Sumrock has a wealth of resources. He's one of several multi-family investors on our Summit at Sea faculty … but he also holds a two-day training three times a year in Dallas, Texas.
It's an invaluable learning opportunity, and one we can't recommend enough.
Have a question of your own? Ask us here. Until next time, happy investing!
---
More From The Real Estate Guys™…
The Real Estate Guys™ radio show and podcast provides real estate investing news, education, training, and resources to help real estate investors succeed.
---
Love the show?  Tell the world!  When you promote the show, you help us attract more great guests for 

your

 listening pleasure!
In this episode of The Real Estate Guys™ show, we bring the Summit at Sea™ to you! In part two of our Summit recap, listen to expert investors discuss the topics they know best, including:
Why moving to Puerto Rico can save you big bucks

What kind of capital you need to prepare for the future

The benefits of investing in real assets
And more! Our faculty will give you a taste of life at sea on the Summit cruise ship.
You'll hear from:
Your smooth-sailing host, 

Robert Helms

His seasick (just kidding!) co-host, 

Russell Gray

Economist

Peter Schiff
Chris Martenson

and

Adam Taggart

, co-authors of

Prosper!

The apartment king,

Brad Sumrok
David Sewell

, agricultural farmland broker and syndicator

Brand-building consultant

Kyle Wilson

Syndicator

Michael Becker

Author of the Gold Newsletter,

Brien Lundin

Precious metals dealer

Dana Sanderson

Real estate guru

Kathy Fetke

And finally … the godfather of real estate,

Bob Helms
---
Listen
---
Subscribe
Broadcasting since 1997 with over 300 episodes on iTunes!
---
Review
When you give us a positive review on iTunes you help us continue to bring you high caliber guests and attract new listeners. It's easy and takes just a minute! (Don't know how? Follow these instructions).
Thanks!
---
Tax free in sunny Puerto Rico
The Summit at Sea™ is more than just a once-in-a-lifetime educational opportunity … it's also a cruise around the Caribbean.
One of our stops was lovely Puerto Rico (PR), where some Summit attendees were lucky enough to be hosted by faculty member Peter Schiff. Peter moved his family and business to Puerto Rico about five years ago.
"It was not a sacrifice," says Peter. He sees great benefits to living in PR. It's very family friendly and has beautiful weather and beaches and great communities.
But the biggest benefit … and the reason Peter relocated to this island territory … is the tax breaks. Puerto Rico has a four percent corporate tax, and residents can receive dividends tax free.
Living and working in PR is the best way to maximize tax benefits … although you only need to be in the area 183 days a year. But since Peter is "trapped by the school year," he chooses to enjoy this island paradise year round.
"It's not as onerous as it seems," he says of getting and maintaining Puerto Rico residency. We can vouch for that!
Ways to build your capital
Chris Martenson and Adam Taggart joined us on stage to chat about the value of attending the Summit … and the importance of building the eight types of capital they outline in their book, Prosper!
Their key takeaway from the Summit? The number of millennials interested in finding ways to build capital and prepare for the future. "There is a critical mass of young investors who are keenly interested in our message," says Chris.
During a breakout with millennials, Chris and Adam witnessed young investors getting the chance to learn from experienced investors.
They were impressed by millennials' command of pressing issues, including, Adam says, resource depletion, species extinction, and the fact that lifestyle costs are quickly outpacing wages.
"Younger generations have nothing to gain if the status quo continues as it is, but older generations have everything to lose," notes Adam. The big question is how to resolve this tension.
Younger generations will be the ones to come up with solutions … so it's important they realize that the other side of challenge is always opportunity.
Folks who are intelligent and aware will have a chance to make an awful lot of money … but they can't do it with financial capital alone.
"If all you have is financial capital, you've basically just painted a big target on yourself," Adam says. He says emotional capital is probably the most important form of capital to have.
That means being able to handle crisis without falling apart … and coming back stronger. It's the willingness to be vulnerable … and make meaningful connections with other people.
"It's hard to find places where you can drop your guard," says Adam, but that's why the Summit is so extraordinary … it allows attendees to be real and experience true connection with a diverse group of people.
Turning dollars into precious metals
We had two faculty members speak to our attendees about precious metals investing. Brien Lundin is the author of the Gold Newsletter, and Dana Samuelson is a precious metals and rare coins dealer.
We invited these men to join us as faculty members because even though our focus is real estate investing, we believe investors should be looking at the bigger picture of all real assets … including precious metals.
"I was really blown away at the quality of the speakers, the audience interactions, and the audience itself," Brien says. Dana agrees, "I've never met a more unassuming group of over-achievers in my life."
Both men had similar advice for investors.
According to Brien, "Some level of dollar depreciation is inevitable." And, he adds, "Every developed economy is in the same boat."
Gold provides a hedge against appreciation because it's the standard of wealth … and has been since currency was first created. "We are seeing a U.S. fiscal situation where debt is going to increase, which will naturally push gold higher," says Dana.
For investors unsure of where to start, Dana offers reassurance. "Buying and selling gold is pretty easy these days," he says. Investors have the option of buying physical metals or coins, buying in paper form through ETFs, or buying by proxy through mining shares.
If that's not a sign to go for the gold, we don't know what is!
The Summit experience
We spoke to six other Summit faculty to get their takes on this year's Summit.
Multi-family investor and syndicator Brad Sumrok says, "I thought I knew what to expect, but I was blown away. The Summit is a mind-expanding experience."
A common thread was the value of connecting with other investors … even outside of formal sessions. "Dinners and hanging out were the most valuable part of the cruise," says syndicator Michael Becker.
A third-year faculty member, Kyle Wilson, says, "The network and connections are unbelievable. We come to get good ideas and bounce ideas off of each other."
David Sewell agrees that the Summit is a center for unbelievable growth and learning. "I learn something new every time I'm here."
Like our gold-loving friends, David believes in the value of investing in real assets to gain protection from the volatile dollar. His chosen asset is agricultural real estate, specifically coffee and cacao farms in Latin America.
Because of high, steady demand, getting into the coffee and chocolate business is "almost a no-brainer," David says.
His goal is to monetize his business away from U.S. dollars into gold … and he's learned how to do that, he says, by attending the Summit and learning from the stellar faculty.
Both David and real estate expert Kathy Fetke, along with many other Summit attendees and faculty, know big changes are coming to the U.S. dollar and to resource availability around the world.
But, says Kathy, "The right advice can change everything." It can be scary to realize the reality of things … but you can't prepare for the future if you don't know what's coming.
The Summit is invaluable for Kathy because it provides a chance to hear about massive upcoming changes … and discover ways to prepare.
For example, Costa Rica and Ohio are both wonderful places for growing food and accessing clean water, two things Kathy says will be incredibly important to have in an uncertain future.
Kathy was also impressed by the young people at the Summit. "They give me confidence in the future," she says.
Our long-time contributor Bob Helms, the grandfather of real estate, agrees. "I was very impressed with the information, energy, and knowledge of the young people," he says.
Want to get on the boat next year? Get on our advanced notice list! We'll send you updates as soon as they're available.
---
More From The Real Estate Guys™…
The Real Estate Guys™ radio show and podcast provides real estate investing news, education, training and resources to help real estate investors succeed.
Some think of real estate as a long game … and it is. But does that mean you should devote your energy to a tricky investment for years?
It can be a smart choice to pick investments that will give you the life you want WHILE you're managing your investment … not just after the fact.
There's a cost for any investment … the cost of learning how to manage your investment. The question is whether you want your learning curve to be steep or gently sloping.
In this episode of The Real Estate Guys™ show, we chat with return guest John Larson about what criteria investors should look at to reduce trouble and toil. We'll also chat about Dallas … why it's a great market for peace of mind investments, and whether it's too late to buy there.
Listen in! You'll hear from:
Your dazzled-by-Dallas host, 

Robert Helms

His dallying co-host, 

Russell Gray

Eight-decade investor

Bob Helms

Turnkey real estate provider

John Larson
---
Listen
---
Subscribe
Broadcasting since 1997 with over 300 episodes on iTunes!
---
Review
When you give us a positive review on iTunes you help us continue to bring you high caliber guests and attract new listeners. It's easy and takes just a minute! (Don't know how? Follow these instructions).
Thanks!
---
Is it too late to invest in Dallas?
Dallas is a shining star. Job markets have demonstrated incredible growth. Expense ratios are down because of rising rents, and the potential for appreciation is going up.
The city is also attractive to both international and local investors. When people who actually live in a market want to work with investors, you know it's a hot market.
Dallas has been on our shortlist of great investments for a while, but with its recent growth, some investors are asking themselves whether it's too late to invest in the city.
John Larson is a managing partner at American Real Estate Investments (AREI). These days he spends a lot of time in Dallas, one of AREI's top markets.
We asked him whether it was too late for investors to get in on this Texas hot spot.
John told us, "The window is closing, but there's still opportunity." John thinks Dallas is still an affordable market … for now.
What happens if investors don't get in now? It really might be too late, John says. It's not that depreciation will continue, but that the rent numbers won't work because of the discrepancy between the cost and the rate.
The A-class strategy
In John's view, buyers should prioritize good neighborhoods, solid properties, and responsible demographics. The challenge with dying markets is that there are many additional expenses and responsibilities … filling frequent vacancies, doing frequent upkeep, and evicting tenants and finding new ones.
In the same vein, rental properties simply won't perform if there isn't anyone to move in. Although properties in better neighborhoods may cost more, vacancies will be far lower. And in general, Dallas is far and away less expensive than most other major U.S. cities.
Your goal shouldn't be to invest the absolute least amount of dollars possible, but to get the best return. John's trick for finding worthwhile properties is to look for an after-repair value of $300,000 or more.
Investors benefit from higher rents for higher value properties because they will not only get positive cash flow, but they won't be likely to get tenants who will have to be evicted or who run out without paying rent.
Because of economy of scale and efficiency, businesses like AREI can provide deals that would be hard to find elsewhere in a popular market … off-market deals that can be offered at reasonable prices.
We asked John what an ideal investment looks like. John specializes in single-family rentals and sees a lot of potential with these properties. He told us he'd zoom in on three things:
Start with the market

. John wants to see a growing, diverse economy that doesn't rely on one industry for jobs.

Look at the median home price.

The national median home price is about $250,000. The ideal market should have home prices in line or below the national average … otherwise, investors won't find affordable properties.

Look at rental rates.

Investors should look for strong rental prices and high demand. Tenants paying the median rent should be solidly middle class.
Investments that fit these criteria are low-risk because they provide a good cost-to-return ratio and offer stable, predictable returns. Go lower, and you'll never get a passive investment because there is too much upkeep and unpredictability.
Investors from high-cost markets like California looking for a place to park their money are flocking to Dallas because it offers both good cash flow and the potential for continued appreciation.
Designing your personal investment philosophy
As the Real Estate Guys™, our investment philosophy has changed a lot over the years. In the beginning, we were drawn toward fantastically priced properties in lower class neighborhoods.
We had to get our heads around the fact that crap happens in poor properties in bad neighborhoods … even with overwhelmingly fabulous managers.
On paper, great properties in nice neighborhoods don't sizzle as much in terms of returns, but they make life much more enjoyable and perform more consistently.
Want a relaxing retirement? Don't get headache properties. We've learned it really is true that you get what you pay for.
The properties you invest in should be properties you're comfortable holding forever … properties you'd be comfortable having your children manage.
Many new investors start out looking at lower-priced, lower-class properties, and then move to the A- and B-class properties like we did.
We think perhaps investors should turn that paradigm around and start with the low-hassle, low-risk properties, then work their way to the harder-to-manage lots.
Choosing a successful market
John strategically picked the Dallas market to invest in. So, we asked him what other markets he's doing business in, and why.
John started out in Kansas City and St. Louis with AREI, and he says that area is a solid place to make an investment, especially in B-class properties. Because property taxes are lower, investors may see a higher rate of return as well … although the area is not experiencing the same exponential growth as Dallas.
John's goal is to stay out of C-class properties, although investors who already have a few properties in their portfolio may want to consider investing in different types of properties to get nice blended returns.
Dallas will eventually top out and get too expensive. John thinks when that happens, investors will see secondary markets start to explode … which is why he is always on the lookout for the next best place to invest.
Get educated
We loved having John on the show because Dallas is absolutely on our short list of great places to park your money.  
With solid A- and B-class neighborhoods, high-caliber tenants, increasing demand, and a diverse job market, we're not the only ones interested in Dallas. Now is the time to get in, while you can.
But investors new to Dallas need more than a good property … they need boots on the ground. A solid market plus a solid team is a killer combination.
Interested in seeing how John and his team acquire and rehab properties? Check out AREI 101, an education series by AREI chock-full of helpful information. And listen in to the show to get access to a special report John's compiled just for our listeners.
Whether Dallas is the market for you or not, we hope we got you thinking about the difference between a property with the best possible cash flow on paper, and a property with more modest returns and significantly less headache.
Want to see Dallas for yourself? Get on the advance notice list for our Dallas field trips here so you can be the first to know about upcoming trips with The Real Estate Guys™.
Like we always say, effective action requires education.
---
More From The Real Estate Guys™…
The Real Estate Guys™ radio show and podcast provides real estate investing news, education, training and resources to help real estate investors succeed.
We were lucky enough to spend some time at the New Orleans Investment Conference, the longest-running investment conference in the United States.
In this episode, we chat with three expert guests. They share their expertise on all things investing, from cryptocurrencies to gold, the Federal Reserve to commercial real estate, the international oil market and the U.S. dollar.
Our guests touch on real-estate-specific issues, but they also give us the big picture about what's going on in the financial space … and how that will affect investors of all types.
PLUS … our three guests have never before been featured on The Real Estate Guys™ show. Listen in to hear brand-new, timely insights from these money pros!
In this episode you'll hear from:
Your top-dollar host, Robert Helms
His dollar-short co-host, Russell Gray
The godfather of real estate, Bob Helms
President of Neptune Global, Chris Blasi
Author of Fed Up, Danielle DiMartino Booth
Senior editor of the website International Man, Nick Giambruno
---
Listen
---
Subscribe
Broadcasting since 1997 with over 300 episodes on iTunes!
---
Review
When you give us a positive review on iTunes you help us continue to bring you high caliber guests and attract new listeners. It's easy and takes just a minute! (Don't know how? Follow these instructions).
Thanks!
---
Cryptocurrencies and precious metals, oh my!
Chris Blasi is an expert in all things money. He founded the precious metals exchange Neptune Global and has patented a new way to invest in metals.
We asked him to give us his insights on the cryptocurrency trend.
"Cryptocurrencies are all the rage," he told us. That doesn't mean they're always the best choice.
Cryptocurrencies are digital currency backed by blockchain software. That means it is susceptible to the same issues as other software, like code issues, storage databases, and scaling.
Bitcoin is the big name in cryptocurrency right now, but there are hundreds of initial coin offerings, or ICOs, put on the market every day as people create new cryptocurrencies.
These cryptocurrencies have cost investors millions, Chris warns. "People need to step back and look at the market more closely" before making the jump to investing in cryptocurrencies, he says.
"Cryptos are actually a polar opposite of gold," Chris says. Gold is a tangible asset, while cryptocurrencies are entirely digital.
That doesn't mean he's saying yay or nay to digital currencies … only cautioning investors to understand what they really are.
"Cryptos offer speculative gains," he notes. "Do your homework and invest in moderation."
Nick is actually an expert in gold … he developed a patented unit of trade for precious metals, the PMC ounce. It's a unit of trade that corresponds to proportions of physical gold, silver, platinum, and palladium.
Using real-time technology, investors can buy and sell PMC ounces of metal immediately through Neptune Global.
The goal is to offer a turnkey precious metals fund … backed by real assets. And the PMC ounce has been architected to capture the blended return of each metal, smoothing out the volatility of trading in just gold or silver, for example.
Fed up with the Federal Reserve
Danielle DiMartino Booth has dipped her feet into all matters related to money. She has experience in private and public equities, worked as a finance journalist, and spent nine years at the Federal Reserve. She recently published the book Fed Up, her take on what's wrong with the Federal Reserve.
We started by asking Danielle to give us an overview of the Federal Reserve.
The Fed is a quasi-public organization that is intended to function as the central bank of the United States.
Unlike some conservative politicians and finance experts, Danielle doesn't want to abolish the Fed. She gave us her take on what we need to do to reform the Fed:
Go from a dual mandate to a single mandate. The current Federal Reserve operates on a dual mandate of 1) protecting the value of our dollar and stabilizing prices and 2) maximizing employment. Danielle is in favor of completely dropping the labor mandate, which she believes would help keep both inflation and the value of the dollar in check.
Reduce the number of local Federal Reserve banks from 12 to 10 and add a bank to the West Coast. In a largely cashless society, the need for so many districts has clearly dissipated, says Danielle.
Hire knowledgeable people who represent regional economies. Get rid of the majority of the regulators in the Federal Reserve. Instead of hiring PhDs, hire people who actually understand the inner workings of the U.S. financial system.

 

Give each district a permanent vote on the federal open market committee, and change the complexion of the Federal Reserve board so it's composed of people who are actually on the receiving end of the policies the Fed makes.
Danielle is ridiculously knowledgeable about the Fed, but she also had a lot to say about real estate. We asked for her thoughts on the real estate market.
"Investors are missing the forest for the trees," Danielle says. "I'm seeing the forest."
Danielle notes that commercial buildings are overbuilt right now, and that abandoned B- and C-class malls and retail structures can only be repurposed for so long. That glut of overdeveloped, centrally located land will cause an oversupply problem, she says.
Another problem? "There are not enough low-cost homes." We are facing a housing shortage that will only get worse in the next 20-30 years.
The people who benefit most from the overall real estate situation, Danielle says, are the people who are perceptive and get in while the fire is still burning and prices are at rock bottom.
The yuan, the petrodollar, and what it means for YOU
Nick Giambruno is a reporter and editor for Casey Research, specifically their International Man website.
We asked him about an intriguing article that appeared in the news for about a half second.
It's about China's hopes to price oil in the yuan (instead of the U.S. dollar) using a gold-based futures contract.
Why is this significant? Nick walked us through what this could mean.
If China is successful, "This will usher in a new era in the international monetary system," says Nick.
A quick history lesson:
In 1971, Nixon ends the Breton-Woods system; the dollar is no longer backed by gold

To preserve the value of the dollar, Kissinger creates the petrodollar system, in which the U.S. government agrees to provide protection to Saudi Arabia in exchange for oil being priced in U.S. dollars

The petrodollar system gives other countries an incentive to hold U.S. dollars
If China goes forward with its new money mechanism, it could divert 400-600 billion dollars in oil sales every year that would normally go through U.S. currency.
This could have a HUGE impact on international financial markets. Oil is the most valuable commodity in the world right now … essentially, Nick says, "China is going for the jugular of the U.S. financial system."
How does the breakdown of the petrodollar concern you? "The breakdown of the petrodollar will have clear consequences for interest rates." And as we all know, interest rates are the price of money.
We hope you learned something new from our expert guests! Now go out and make some equity happen!
---
More From The Real Estate Guys™…
The Real Estate Guys™ radio show and podcast provides real estate investing news, education, training and resources to help real estate investors succeed.
Halloween may be yesterday's news, but we've collected a killer bunch of horror stories that will give you a good spook … no matter what time of year it is.
In this annual segment, we'll share seven tales of real estate investing gone horribly wrong … and the lessons investors took away from their nightmarish experiences.
This blog post features four of the stories … to hear the full collection, including stories about downed trailer parks, burning buildings, and more, listen to our podcast episode!
In our 2017 edition of Halloween Horror Stories you'll hear from:
Your far-from-frightening host, 

Robert Helms

His co-host, an all-around scary guy, 

Russell Gray

Formidable five-decade investor,

Bob Helms

Our formerly frightened guests
---
Listen
---
Subscribe
Broadcasting since 1997 with over 300 episodes on iTunes!
---
Review
When you give us a positive review on iTunes you help us continue to bring you high caliber guests and attract new listeners. It's easy and takes just a minute! (Don't know how? Follow these instructions).
Thanks!
---
Drugs, guns, and squatters
Peter and Monique bought a property … only to find out it was quite a nightmare. The pair bought a C-class apartment building about a year ago.
"The issue was not the fire, or the landscaper that was shot, or the gun that was pulled on the on-site manager, or the homeless people who set up in one of the empty apartments for Valentine's Day," says Peter. "No, the problem was even worse than that … it was the property management company."
Peter and Monique thought they did their due diligence.
Their property management company, which the last property owner had also used, was the biggest and best in the state.
But the numbers started telling a different story.
Still, when Peter and Monique spoke to the people at the property management company, they were pleasant and reassuring.
The numbers kept sliding … for eight months, until the couple finally decided to hire a new property management company.
The pair discovered after the fact that the former management company had been negligent on all fronts. Although the company had a set of policies and standards that looked great on paper, they hadn't been following them.
The property managers were not screening tenants, paying important bills, or handling maintenance issues. Some leaks hadn't been fixed for MONTHS.
One of the most difficult parts of the situation was saying goodbye to the former company, who Monique and Peter had been friendly with and liked personally.
But today, Monique and Peter have contracted with a smaller boutique property management company that an investor acquaintance recommended to them.
They have weekly check-ins with the property management company, which has been staying on top of issues, so far.
Lesson: Don't trust a property management company just because someone else trusts them. Do your due diligence … and then let the numbers inform your decisions. And always keep tabs on your property manager with regular check-ins and in-person visits.
The money pit
Felicia is a doctor and frequent traveler. She's also a real estate investor.
She's a busy lady. So, when her real estate agent found a great deal on a portfolio of eight homes while Felicia was out of town, Felicia didn't hesitate to say yes.
Four properties were in good condition and already had tenants, while the other four were fixer-uppers. Not a problem … Felicia figured she could use the profits from the first four homes to fix up the second set of four.
The fixer-uppers were in C- and D-class neighborhoods, and Felicia discovered that her attempts at repairs were constantly thwarted … because every time her contractors left equipment and materials outside, they were stolen.
She was sinking money into the properties at a horrifying rate. Finally, Felicia asked how much it would cost to do all the repairs.
She got a $50,000 loan from her bank and used it to complete the repairs … only to discover that her 50k was gone and the buildings still weren't ready for tenants.
At that point, she had to decide whether to keep digging herself into an even deeper hole. She decided to sell.
Felicia says if she could have done it differently, she would have made sure her investing partner was on board before proceeding with the deal. She found out after the fact that her partner hadn't even made on-site visits while she was out of town.
She also would have had a general contractor or inspector go through the fixer-uppers and give her a quote and a time frame for repairs.
And finally, she would've made sure she was well capitalized so she could finance the repairs.
Lessons: Do your due diligence before purchasing a property. Understand your partner and make sure they're all in. And if you do get into a bad situation, make sure you have the awareness to know when to stop.
The chilling chop saw massacre
Michael M. was driving by his property one day when he saw something truly horrifying … his tenant had fired up a chop saw and cut a ragged hole into the brick wall of his building.
An apartment on top and mini-market on the bottom, the property didn't have any big problems … until one hot day when the mini-market tenant to put in an air-conditioning unit themselves.
Michael said he did a few things when he found out.
He was tempted to be offended that his tenant had permanently altered the building … so his first order of business was to get over his initial shock and anger.
Next, he talked to the tenant. He collected the tenant's hefty security deposit and made it very clear that any unapproved alterations would be cause for removal.
Then, he hired some professionals to fix up the hack job done by his tenant. The tenant paid the bill.
Lesson: Make sure tenants are aware of the provisions of their lease and the consequences for violating those provisions. And make sure you're covered by collecting security deposits from tenants.
A killer of a deal
BJ and Pauline's problem started with their quest for a 1031 tax-deferred exchange.
The couple wanted to use the equity in their four-plex to buy a larger multi-unit apartment building.
They found the perfect property … or so they thought. It was a 12-unit building that fit all their criteria.
While doing their due diligence, however, the couple hired an inspector and began to realize the building would take a lot of work to get up to par.
All right, they thought … we can handle that.
Then BJ decided to do a few walkthroughs himself, without the real estate agent. On one visit, he ran into the maintenance man and got the real story about the building.
Apparently, the current property manager had recently been murdered in one of the building's units. No one had disclosed that detail to the duo!
That manager had been involved in some "extracurricular activities," says BJ, and most of the current tenants were there because they'd been connected to the manager's illegal side job.
Despite their chilling discovery, BJ and Pauline didn't throw in the towel. Instead, they used the building's problems to their advantage.
They started by negotiating a rock-bottom price with the owner based on the information they'd discovered.
After purchasing the property, they got started on renovations and hired a new property manager. Their new manager had all the current tenants complete an application and sign a lease … so most of the former tenants moved out.
Although cash flow wasn't great for a few months, the pair now have 7 out of their 12 apartments filled with vetted tenants. They're hopeful for the future.
Lessons: Always visit and inspect properties yourself before purchasing. Get someone on the inside to give you the real scoop about the property and area. And at every point in the process, make sure you have a good team in place, including a quality lawyer and a diligent property manager.
Don't get scared off …
We hope you're not too scared. The goal of these stories is to encourage, not discourage.
Hopefully this year's horror stories illustrate that real estate has ups and downs … and that nothing is wrong with you if something goes wrong with a deal.
We also hope you learn vicariously from these lessons and develop strategies for mitigating risk in your own investments.
End up with a horror story of your own? Like our guests, we want you to be able to shift from thinking "Oh no!" to asking, "What can I learn from this?"
Push yourself to fail faster, get better, and always keep learning.
---
More From The Real Estate Guys™…
The Real Estate Guys™ radio show and podcast provides real estate investing news, education, training and resources to help real estate investors succeed.
Bzzzzz …. Can you hear the cross-pollination with some of the best and brightest brains in real estate?
Just like bees, we've been busy spreading ideas, making connections, and getting our minds blown AGAIN and AGAIN.
In this second installment, live from the 15th Investor Summit at Sea™, we share more insights of our stellar faculty members. We hope some of the ideas they share will pollinate your mind, too!
In this episode of The Real Estate Guys™ show you'll hear from our friends and mentors:
Your psyched-at-sea host, Robert Helms
His slightly psycho (about the Summit, of course!) co-host, Russell Gray
Debt and equity expert, Michael Becker
Brand and marketing strategist, Kyle Wilson
The foremost expert in residential assisted living investing, Gene Guarino
Entrepreneur and sustainability champion, David Sewell
Sales legend and international sales trainer, Tom Hopkins
Best-selling personal finance author and guru, Robert Kiyosaki
Active investor and syndication expert, Victor Menasce
Financial strategist and life insurance expert, Patrick Donohoe
Real estate investment expert, Kathy Fettke
Nationally recognized apartment investor, Brad Sumrok
Precious metals expert and host of the New Orleans Investment Conference, Brien Lundin
The "gold guy," rare coins and precious metals expert, Dana Samuelson
Last but not least, the Godfather of Real Estate, Bob Helms
---
Listen
---
Subscribe
Broadcasting since 1997 with over 300 episodes on iTunes!
---
Review
When you give us a positive review on iTunes you help us continue to bring you high caliber guests and attract new listeners. It's easy and takes just a minute! (Don't know how? Follow these instructions).
Thanks!
---
Last man standing: Michael Becker
We call Michael Becker the "last man standing" because he's usually the last man standing … at the bar.
All the rubbing shoulders Michael did gave him a good insight … he remarked that people attend the Summit for its content, but leave with conTEXT. Like many other attendees, Michael felt he came with acquaintances and left with friends.
Although Michael noted that Summit attendees did hear a lot of (truthful) doom and gloom, there's still strategic opportunity out there.
"Everything's local," he told us. If you buy in the right markets and structure your deals properly, you may find the market still holds great potential.
It just takes foresight.
Attending with an open mind: Kyle Wilson
Second-time attendee and faculty member, Kyle Wilson has impresses us with his marketing know-how. Sales and marketing, he told us, is all about seeing what people need and adding value.
Kyle remarked on the pricelessness of the community and relationships he found at the Summit and the information presented.
"I took so many notes," he commented. "You're really smart if you're inquisitive and you want to learn; you're not so smart if you just want to defend your ideas."
Kyle recommends open-mindedness … asking questions and being genuinely curious about how other investors think and work.
The biggest kick: Gene Guarino
Gene is our resident expert in residential assisted living investment.
We think Gene's field is fascinating. It's clear the way the numbers are trending in terms of aging … the elderly constitute the fastest growing segment of the U.S. population.
Clearly Gene's in a field with potential. But he's not in it solely for the money.
"The biggest kick I get is teaching people how to do this themselves," says Gene. He's proud he's taught people all over the country how to provide comfortable, affordable in-home care for the elderly.
Like his company motto says, he's in this to "do good and do well."
Gene shared a remarkable anecdote about his son, who came to his first investor Summit "ready to quit, curl up in a ball, and do nothing."
The Summit, Gene says, changed his life … he went home, read 50 books, and now he's a successful real estate agent.
You've gotta love the transformative power of real estate!
Serious about sustainability: David Sewell
David Sewell runs specialty cacao and coffee farms and is our go-to expert on agricultural investing.
His business philosophy has three pillars:
Economic sustainability. "If you don't make money, you can't stick around to do your thing."
Environmental sustainability. "It's about more than just thinking green … it's leaving nature better than you found it."
Social sustainability. "Get yourself a team."
David shared more insights about his social sustainability model during the Summit. Working with teams of local experts is what allows him to relax on a cruise ship for a couple of days … he relies on his team to keep his business functioning.
Why everyone is in sales: Tom Hopkins
"I truly believe," Tom Hopkins told us, "that if I got out of a plane in a city where I knew no one and started knocking on doors, making calls, and building business, that within 90 days I would have a profit center."
"How?!" You might ask.
Because of the 80/20 rule, Tom would tell you. Which is 80% of people will make 20% of the wealth, and 20% will make the other 80%.
And then there's the super special 5% who put themselves in the right place and accomplish a high degree of wealth because they are superstars and champion salespeople.
"Everyone is in sales," Tom says.
Why? Because sales is simply the ability to communicate and persuade effectively.
And if you doubt you have what it takes, look at Tom. He started with 90 days of college and little knowledge of sales, and within three years he had sold 365 homes in one year.
Tom credits his success to his own hard work … and the mentors he was blessed to find.
"Every person has greatness inside him (or her)," Tom told us. Sometimes it just takes a little nudge from someone else to let that greatness out.
Sales is not a four-letter word: Robert Kiyosaki
We really look up to Robert Kiyosaki, so when he says sales is an essential skill, we listen!
If you've read Robert's books, you probably know his experience. Robert grew up in a home where "sales" was a dirty word and salespeople were seen as the scum of the earth.
When he came back from Vietnam in 1973 and told his mentor he wanted to be an entrepreneur, his rich dad told him he needed to know how to sell.
Robert was reluctant at first … but he came around (eventually). Listen in for his moment of reckoning!
Robert no longer thinks sales = #!?%. Sales = income! And if you don't have income? Well, it's probably because you can't sell.
Successful startups: Victor Menasce
Victor's a Canadian investor and author of Magnetic Capital.
He gave us some wisdom from his newest book, Startupology, which discusses how to transform a startup into a big business overnight.
Sound impossible? It might be, if you go the traditional route. Only about 10% of startups succeed, and even then, it takes on average seven years to reach profitability.
"My advice, if you want to start a startup: Don't do it," Victor told us.
We can hear you saying it now: "Wait! I thought Victor was going to give me the key to success!"
Here's the key … "If you have an idea that could transform the industry, it's better to find an adjacent business that already has revenue and customers. Your chances of success go up by a factor of eight. It's that simple." Bam.
Bringing the kids on board: Patrick Donohoe
"It's your environment and network that shape a lot of who you are," Patrick told us.
That's why this year, he brought his daughter to the Summit. "There's a dynamic that exists when you're confined to one area with the same people for a week." Believe it or not, that dynamic is packed with motivation and stimulation, said Patrick.
Patrick's daughter Megan first read a tiny version of Rich Dad, Poor Dad when she was six … and now she's got a great head start on becoming a successful real estate investor. Just like dad!
Make very, very wise decisions: Kathy Fettke
Kathy Fettke has been educating folks for a very long time about real estate investing. She runs the Real Wealth Network and has been an investor for years.
So we can say she's seen a lot.
If you weren't investing before 2009, "You need to know there's a lot you don't know," Kathy said.
How do you get that knowledge? Talk to people who've been through down cycles!
These days, Kathy looks for guests to feature on her podcast, The Real Wealth Show, who've been investing for a while … at least thirty or forty years, ideally.
Interested in investing now? Kathy offered some advice. In much of the market, she said, we're in the ninth inning … but not all. You have to know which markets are strong.
And you need to be prepared. "It's a very different game when things turn around, and they always do," said Kathy.
"Now is the time to make very, very wise decisions. The market could be very different next year this time."
A good year for apartments: Brad Sumrok
We asked Brad, a guru on multi-family investments, about market cycles right now. He echoed some of the themes we've been hearing from our other faculty.
"If you're looking at the right markets," Brad told us, "there are still opportunities to be found."
It's those secondary and tertiary markets that folks should really be exploring right now, he added.
Precious info on precious metals: Brien Lundin
Brien runs the longest running investment conference in the U.S., the New Orleans Investment Conference. He's also a precious metals expert.
What do precious metals have to do with real estate? There's actually a lot of crossover between both of these tangible assets.
Long-term depreciation of the dollar and other currencies corresponds with long-term increases in precious metal prices (and values of other assets).
We asked Brien about metal market cycles. He told us that buyers interested in using precious metals as their savings plan should look to buy at interim low points, but true investors really have to watch the cycles carefully.
He also gave us the lowdown on getting involved in the early stages with precious metals … by investing in actual mining companies.
This move can give investors "tremendous leverage," Brien says … just don't forget that with great potential rewards comes great potential risks, too.
Politics and precious metals: Dana Samuelson
Dana also specializes in precious metals, particularly coins.
His current take on the metal space? "People buy all the time, but some people are smart and buy the dips."
For his own part, Dana's waiting to see how the new administration will translate. "Things could be choppy right now," he told us.
Dana also explained his enthusiasm for coin collecting. Coins are little pieces of history. As a collector, "the coin you've held in your hands may have been held by Alexander Hamilton, founder of our monetary system." How cool is that?
15 Summits: Bob Helms
We're proud that the godfather of real estate has joined us for every single summit from the very beginning.
Speaking to the Summiteers, he said, "Hopefully the things you've learned have made it worthwhile."
And he gave all of us some words of wisdom … "Invest in yourselves."
Sowing in fertile ground: Russell Gray
Last but not least, Russ recapped his experience for us. The thing he's most proud of? The Summit's young adult program.
We can't think of a better investment than investing in the next generation.
The environment we've been blessed to create as The Real Estate Guys™ is very nurturing, accepting, and open.
We believe sowing the fertile ground of a young mind can really change the course of a young person's life. Now imagine that influence magnified across all the lives each young person will touch!
Every investor who participated in the Summit this year has had a similar chance to make a profound impact … simply by being willing to learn from each other.
We don't know what seeds will germinate from this Summit, but we do know it'll be good.
We have the most amazing Summiteers, faculty and attendees alike. If you didn't attend this year, the only thing missing was you!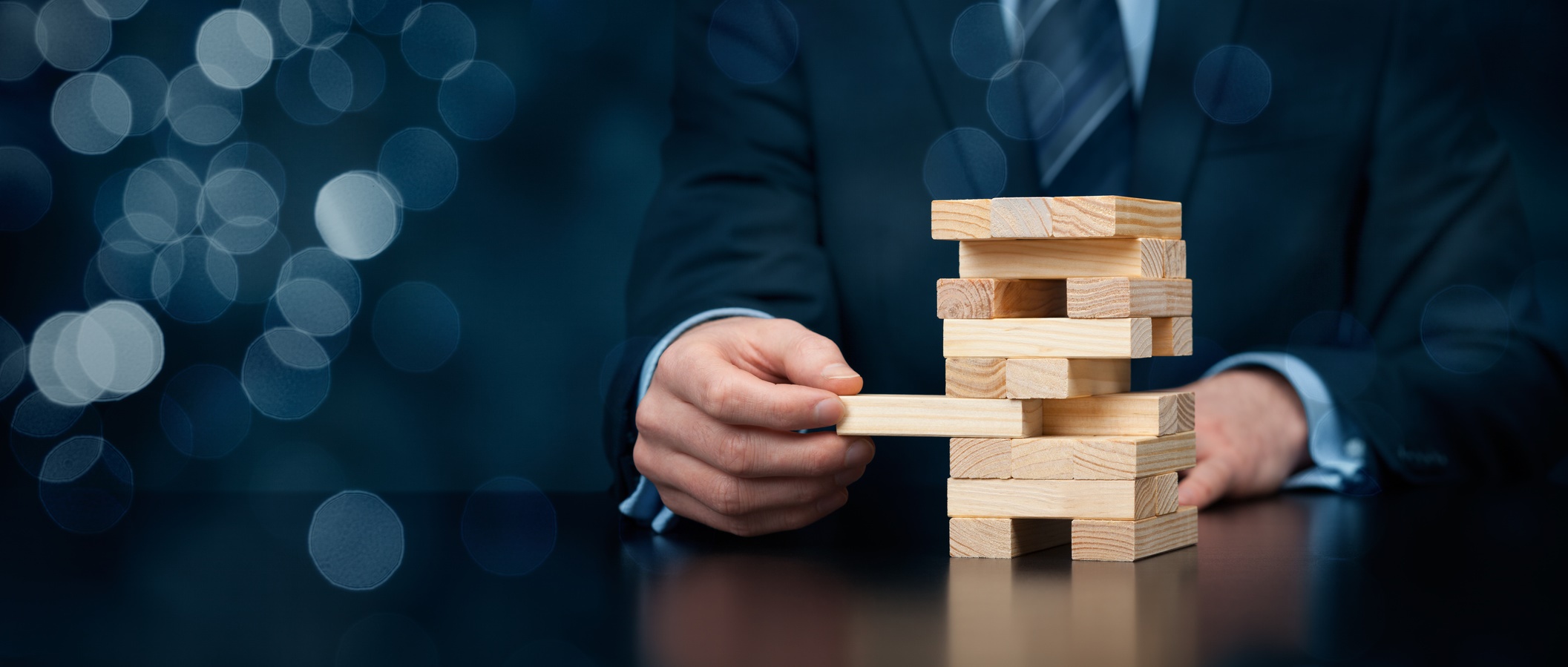 There's no getting around facing risk in life – and real estate.
Whether you're risk adverse or a risk lover, the best way to approach risky business situations isn't to jump, guns a blazin'.
Being prepared to take risks SMARTLY is half the battle
Your BIGGEST DANGER as captain is failing to educate yourself and failing to ask for help. Know the seas you navigate, and rely on your crew (your tribe!) to pull you away from shipwreck.
Our latest episode helps you get in touch with your "rings of risk"  and evaluate whether YOU are taking the RIGHT risks, the right way.
In this edition of The Real Estate Guys™ radio show, you'll hear from:
Your risk-taking host, Robert Helms
His deal-making co-host, Russell Gray
Our always-honored guest, the Godfather of Real Estate, Bob Helms
---
Listen
---
Subscribe
Broadcasting since 1997 with over 300 episodes on iTunes!
Review
When you give us a positive review on iTunes you help us continue to bring you high caliber guests and attract new listeners. It's easy and takes just a minute! (Don't know how? Follow these instructions.)  Thanks!
---
Discover the three rings of risk
Before you take ANY risks at all, you need to evaluate your personal investment philosophy.
Having a personal investment philosophy doesn't mean all the investments you make will fit in one box.
The investments in your personal portfolio should fit into three rings of risk:
a conservative base
a slightly riskier but still cautious second ring, and
a high-risk outer ring
In your core set of investments, you DON'T want to take much risk. For example, you don't want to risk losing your own house or the money from your kids' college funds.
Determine your starting place. How much money do you need to have on hand for personal living expenses in case something goes wrong? Three months' worth? A year? Are you comfortable having a mortgage on your primary residence, or should that be investment be loan-free?
In the next ring, you can start taking a little more risk and using a little more leverage.
If you lose some money in, say, your core real estate investments, it should be disappointing, but not devastating.
Once you've made some solid investments and see cash flow, consider jumping to the outer ring. To operate in this ring, you have to be okay with losing 100% of the cash you put up.
You can do this because those losses shouldn't touch your personal funds AT ALL.
You have a ring of security between your high-risk investments and your personal possessions.
Ask yourself: What degree of risk is reasonable for me and my family? Before I make this investment, what else could I do with this money? With what risks? Am I prepared for every possibility? What will happen if everything goes according to plan? What will happen if something goes wrong?
Taking smart risks
Here's a question for you to consider. Which is riskier: to buy a plot and build from the ground up, or to buy an existing building?
We asked this question to some of the investors and got a wide variety of answers.
The truth is, there's no right or wrong answer in this scenario. Either choice takes on different kinds of risk.
Everything you do as a real estate investor involves risk. The goal isn't to AVOID risk. It's to be smart about the risks you take.
A KEY part of being a smart risk taker is investing in things you understand and have a degree of control over.
If you can't do your due diligence on an investment because you don't even know where to start, that's probably a BAD investment.
To be a smart investor, you have to be self-aware.
Taking smart risks isn't just about the inherent risk in a property. It's about YOU and how much YOU can handle.
Also keep in mind that sometimes saying "yes" to the good can cost you the great.
Don't be afraid to say no.
Ask yourself: Where am I in my life? What are my needs? My capabilities? My ability to engage on this project? My knowledge? Is my team up to par?
Balancing the investor emotions scale
We've established that risk is omnipresent in real estate investing. You can't make a real estate investment without some degree of risk.
To take smart risks, you need to weigh the upsides and the downsides of a potential investment, then make an educated risk assessment.
You also need to think about your own emotional makeup.
Investor emotions run on a scale from greed to fear. In between is rationality.
To be a smart investor, you have to find your own middle ground of rationality.
How do you handle uncertainty? If your answer is close to "not well," perhaps smart investments for you would have more predictable outcomes and a high degree of control.
But leaning too heavily toward the fear side of the scale won't get you anywhere.
If your goal is to make money, you have no chance if you don't make a deal.
On the other hand, tipping too much towards greed can turn making deals into personal badges of honor.
When you have your eye on the prize, it's easy to lose sight of rationality.
Whether you're too afraid or too greedy, letting your emotions run high impacts how you behave, which impacts your decisions, which ultimately impacts your bottom line.
Smart investors have tight control over their emotions.
They strive to always operate in a zone of low emotions and high intelligence.
When a deal comes, these investors are the ones who make good, pragmatic, and well-informed decisions.
Ask yourself: Can I stay composed about this investment? How do I handle uncertainty? Do I get carried away when I'm making a deal? Can I evaluate this decision rationally instead of emotionally?
Nine ways to mitigate risk
Risk in the real estate investing world is not going away.
But there are some things you can do to mitigate your risks.
Our list of nine:
The obvious one: get insurance.
Hire the right people (don't hire cheap; hire the best). Make sure your hires hit all three Cs: character, commitment, and competence.
Educate yourself. Before jumping into a new market, get familiar with it. Jumping into an investment with no background knowledge is an unnecessary risk.
Be self-aware.
Have a strategy.
Have the discipline to execute that strategy.
Choose your partners carefully. You can't have someone hitting the panic button every time something goes sideways.
Know there's not one right way to do things.
Most importantly, THINK THROUGH every decision you make. Be a sober decision maker.
Risks come in two varieties: those inside your control and those outside of it.
You can't obsess about the risks outside your control.
You CAN make the best available decision based on the risks you can control.
Think of yourself as a boat in the big ocean of economic activity. When you can learn to understand the tides and winds, you put yourself in a better position to navigate when it gets stormy.
You can't mitigate a risk you don't understand.
Our final note for today: embrace risk smartly, and great things can happen!
---
More From The Real Estate Guys™…
The Real Estate Guys™ radio show and podcast provides real estate investing news, education, training and resources to help real estate investors succeed.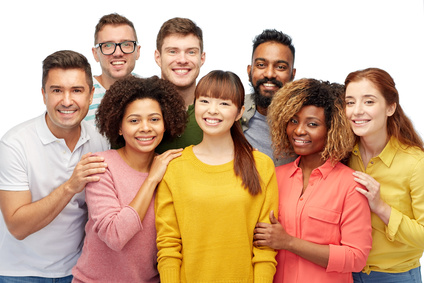 No matter how brilliant you are, going solo in real estate won't get you very far.
It's a team effort, which is why you need a tribe.
We've joined (and founded!) many tribes, and  encourage you to do the same.
Have you ever considered you are the sum total of the people you spend time with? The people and habits in your life can either drag you down (misery loves company!) or help you progress.
YOU CHOOSE your tribe, or the people who get to take up time and space in your life.
We want your tribe to bring you up—to help you learn from others, grow as an investor, and connect with like-minded folks.
Today on The Real Estate Guys™ show, coming to you from sunny San Diego, you'll hear sage advice on finding your tribe from:
Your shy-no-more host, Robert Helms
His frog-kissing co-host, Russell Gray
The godfather of real estate investing, Bob Helms
---
Listen
---
Subscribe
Broadcasting since 1997 with over 300 episodes on iTunes!
Review
When you give us a positive review on iTunes you help us continue to bring you high caliber guests and attract new listeners. It's easy and takes just a minute! (Don't know how? Follow these instructions.)  Thanks!
---
Find a balance between diversity and common goals
We just wrapped up our yearly goals retreat in beautiful San Diego.
While we were at the retreat, we had the awesome opportunity to observe our own tribe in action.
We were also able to ask ourselves: What makes our tribe so great?
We realized our tribe worked well because it was diverse. It wasn't an echo chamber, but instead, a group of people with different perspectives united by a bond of commonality.
Take a group of people with similar values but diverse perspectives, and you get an incredible synergy.
It's that synergy that helps you know when you've found your tribe.
"You know it's your tribe because of how you feel," Russell tells us.
Yes, it's that simple.
Step out of your comfort zone
Do you feel embarrassed, overwhelmed, and underqualified to show up in a room of investors?
If so, THAT'S OKAY!
Once upon a time, we felt that way too.
But we want you to know that new investors can be invaluable to a group.
You help people farther down the road understand new perspectives.
And you allow others opportunities to refine their thought processes and share information they've acquired.
If you think you can't network because you're "too shy," we have three words for you: GET OVER IT.
Step out of your shell. Push yourself out of your comfort zone.
We're "shy guys" too, but very early on we realized that being shy didn't serve us in the world of real estate investing.
So instead of hiding out, terrified of rejection, we faced our fears and did some hard things. We still do, every day!
Put yourself in environments where you'll be surrounded by successful people.
Then ask yourself whether those environments are working for you.
If you realize you're in a place you don't want to be, don't stick around! Cut your losses.
Realize that you might have to kiss a few frogs before you find your ideal match.
You might even have to kiss a lot of frogs!
Begin with little things, one-time events: paid seminars or talks by published authors.
Attendees at these events WILL have commonalities with you. Start there.
Then latch on to the people you want to spend more time with. You never know where things will lead.
One person can open up a whole new world of connections and new tribes.
Start with your values
The basic gist of finding your tribe is to set course, then be smart about where you're headed and what you're doing to get there.
How do you set course? The VERY FIRST thing we encourage you to do is identify your values.
Set out your personal investment philosophy and your goals. Identify what is most important to you.
Beyond whatever else we may have in common, it is truly our values that bond us to others.
When you start looking for your tribe, look for people who share and reinforce your personal values.
And make sure you act on your own values. Be the best version of who you really are.
In a new environment, DON'T
Play close to the vest
Pose and pretend you're someone you're not
Try to look smart
DO
Be willing to open up
Ask questions and share ideas
Make an impression
Prepare talking points
Bring business cards!
Get contact information for new acquaintances
Don't insist on acting alone
Real estate can be a lonely business.
While we trust you to be an innovative independent operator, we also believe strongly in the power of a tribe.
We know finding your tribe isn't a piece of cake.
You have to commit time and energy. You might have to put yourself out there and overcome some natural inhibitions. You might even have to form your own groups.
But being a member of a tribe is a sacred and special thing.
When you're part of a tribe, you have a community and responsibility. Treat that responsibility with the utmost care, and in return, it will give you more than you ever thought it could.
Remember, your environments and associations can either drag you down or bring you up.
Today, we encourage you to start the work of finding your tribe by asking yourself these questions:
Who do I spend time with?
What do these people have me thinking? Doing? Reading?
What do they have me BELIEVING?
Then ask yourself the big question: Is that okay with me?
If your answer is yes, you're on the right track.
And if your answer is no, then maybe you have some work to do.
Go out today and kiss some frogs.
We guarantee you'll find Prince Charming, or at least a good friend, a role model real-estate investor, or a terrific tribe.
Now get out there!
---
More From The Real Estate Guys™…
The Real Estate Guys™ radio show and podcast provides real estate investing news, education, training and resources to help real estate investors succeed.