Opportunities abound in this hidden western gem … life is booming in Boise!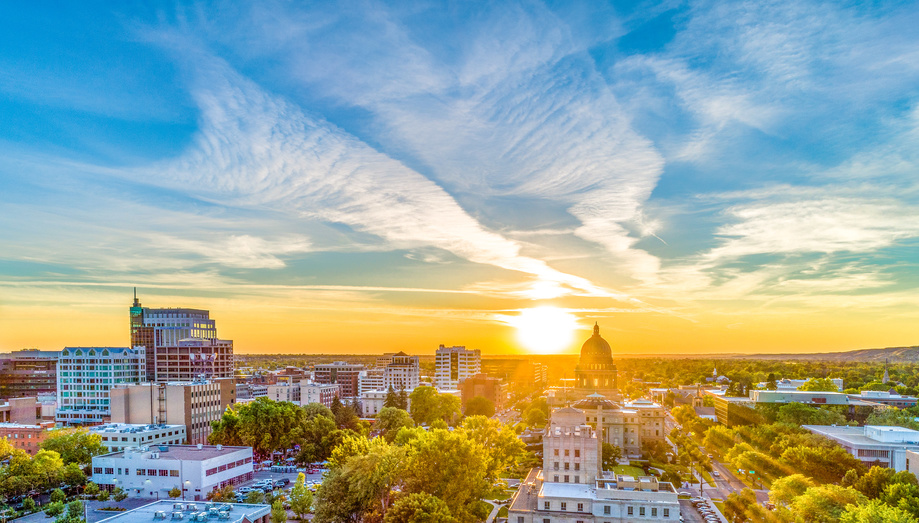 You may not think of Boise, Idaho, first when you think of hot markets on the move … But you should.
It's called the "Treasure Valley" for a reason.
Up-and-coming areas of the metro like Nampa, Idaho … 20 miles west of Boise … Are thriving economically and culturally.
Boise's location is ideal for reaching all the markets in the western U.S. The sprawling metro is just 400 miles from Portland's seaport terminal and 360 miles northwest of Salt Lake City's distribution hub.
But you don't have to go far to find a population ready and eager to take advantage of the city's amenities.
The population is steadily growing … Which means opportunities abound for real estate investors.
Quality of life is high with a variety of major industries like agribusiness, manufacturing, retail, tech, and healthcare offering employment opportunities.
The metro's largest employers include retail giant Walmart, international manufacturer Plexus Corp, and healthcare providers like St. Alphonsus Medical Center.
Agribusiness is a staple of Idaho's economy. Major industry players like Amalgamated Sugar Company are headquartered in Boise.
The area is also home to four universities … College of Western Idaho, Northwest Nazarene University, The College of Idaho, and Boise State University.
In the Treasure Valley, costs are low and quality of life is high … The area is rich in natural beauty, local history, and culture.
There are so many reasons why life … And investment … Can be beautiful in Boise.
Explore the resources below to get to know Boise better …
Radio Shows
Reports & Articles
Market Field Trips & Property Tours
Boots-on-the-Ground Teams