Little Rock … BIG opportunity.
Booming business, creative culture, and a darling downtown!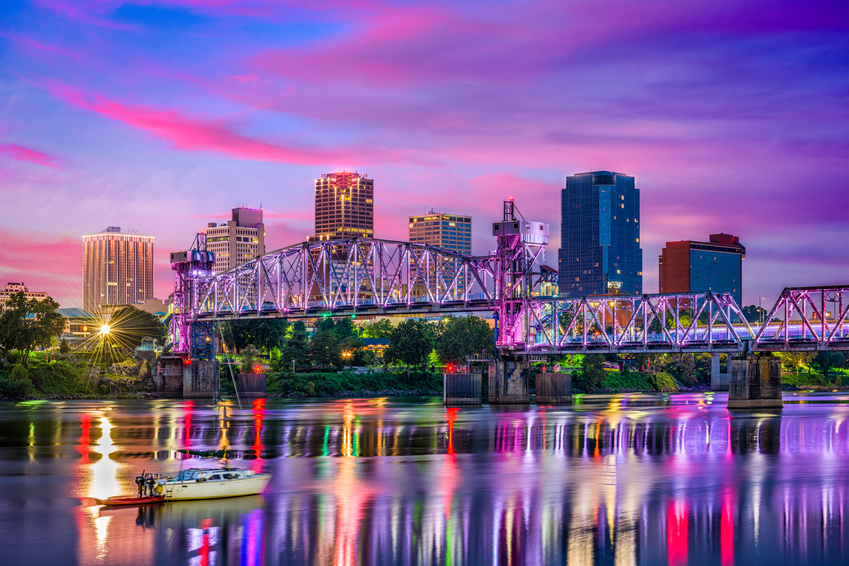 In 2019, Little Rock, Arkansas, was rated the #1 place to live in the United States (cities under 1,000,000 population) by Klinger Magazine. And there are plenty of other reasons to love "The Rock" … and plenty of opportunities for lucrative investments. 
In 2019, the Little Rock metro area was home to 739,200 people … all living at a cost that ranks six percent below the national average. 
The region's economy has proven its ability to weather national and global economic downturns with great stability … something it can credit in part to its diverse business community. 
Major industries in the area include agriculture, aviation, and health care. 
The University of Arkansas for Medical Sciences and its partner hospitals employs thousands of residents and stimulates the local economy with BILLIONS of dollars a year. 
As Arkansas' state capital, Little Rock hosts many state government employees and department offices. 
Since 2010, the area has been experiencing a tech BOOM, attracting fin-tech entrepreneurs from San Francisco and New York to up-and-coming areas of downtown. 
The city is also headquarters to major organizations like Dillard's, the Clinton Foundation, and AT&T. 
The Little Rock cultural scene offers world-class entertainment from the Arkansas Symphony Orchestra, the Arkansas Repertory Theatre, and the Arkansas Art Center.
And for the outdoor enthusiasts … this Southern jewel offers hiking, boating, and camping (oh my!)
Little Rock is a high cash flow market with excellent landlord-tenant law. 
Many rental markets are becoming saturated as investors soak up inventory and drive up prices. 
Investigate Little Rock before the secret gets out and the deals are snatched up! 
Dig into the resources below to find big opportunity from this little gem of a market … 
Radio Shows
Reports and Articles
Market Field Trips & Property Tours
Boots-on-the-Ground Teams
Clues in The News