Premier Law Group – Mauricio Rauld
Syndicate Your Next Deal with Confidence!
Let's face it … Joining the big leagues as a serial syndicator means you'll need a lot of legal help. And better to get it BEFORE you have a problem. That's why many listeners of The Real Estate Guys™ Radio Show work with our long time friend and personal attorney, Mauricio Rauld.
Mauricio is an experienced securities attorney who focuses exclusively on helping real estate investors and entrepreneurs navigate the complex world of securities laws, ensuring full compliance with federal and state securities laws.
He also happens to be Robert's personal attorney.  Mauricio will share the critical legal concepts you must understand when:
Setting up your entity structures

Raising and handling money – interstate and internationally

Complying with state and federal securities laws

Using self-directed retirement account funds in your syndication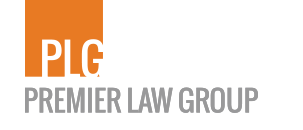 So when you're ready to go raise money for your next deal …
Mauricio will make sure you have the absolute best structure for your syndication.
Find out how you can be prepared to raise the big bucks …