Trowbridge Sidoti LLP
Empowering investors to raise funds legally so they can focus on more important things.

Jillian Sidoti is one of the country's leading experts on Regulation A+. Since 2008, Jillian has submitted multiple Regulation A Offering Circulars to the Securities Exchange Commission for approval making her one of the few attorneys familiar with the law prior to the changes under the JOBS Act. Since the JOBS Act, Jillian has assisted multiple companies and entrepreneurs realize their fundraising goals through Crowdfunding, 506©️, and Regulation A. Jillian also continues to specialize in transactional legal matters such as private placement memorandums, S-1′s/S-11's, and Regulation D filings. Jillian also spends her time speaking at seminars educating real estate investors on how to legally raise capital for their real estate investment projects. Jillian is the author of the highly rated book, The Crowdfunding Myth which debunks the multiple myths surrounding crowdfunding and teaches the reader how to effectively crowdfund their securities offering.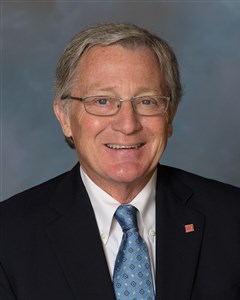 Gene Trowbridge
 is a California licensed attorney, real estate broker and author. He is the
founding partner of the Corporate Securities
law firm of Trowbridge Sidoti LLP. Prior to becoming an attorney, he was a real estate syndicator. He developed numerous mini-storage facilities using money from private investors. In addition to his law practice, Gene is a pre-eminent educator in the world of real estate and syndication. Gene has served as a senior CCIM instructor for a number of years and he has written a comprehensive book on real estate syndication entitled It's a Whole New Business, which has sold over 10,000 copies. Gene has conducted a number of highly regarded intensive workshops for real estate syndicators, teaching them how to legally raise money from private investors. His Ultimate Crowdfunding Workshops teach investors, both new and seasoned, how to structure their investment companies, how to split money with investors, and how to legally solicit investors for private and Crowdfunding offerings. Gene also has expertise in Tenant-In-Common or "TIC" offerings that allow investors to participate in
1031 exchanges
and has written articles on this subject as well as numerous others on how to start and run a real estate syndication company. Gene and his partners provide securities offering documents and advice for seeking to do
Regulation D Rule 506 Offerings, Crowdfunding Offerings, Regulation A Offerings, and Public Offerings.

Nancee Tegeder, Esq. is a Partner at Trowbridge Sidoti LLP where she advises clients on matters related to crowdfunding, syndications, commercial real estate transactions, and securities laws. Nancee is the leading expert at Trowbridge Sidoti LLP on opportunity zone funds. She has written articles, presented seminars and completed opportunity zone-specific securities offering documents for many clients. Prior to joining Trowbridge Sidoti LLP, she worked as in-house counsel for multiple small businesses, advising them on business structures, intellectual property matters, and contract law. Nancee also owned her own estate planning law firm in Arizona for five years.  She is licensed in California, Arizona, and Utah.  Nancee graduated Cum Laude from the J. Reuben Clark School of Law (Brigham Young University) in 2004.
Simply fill out the form below to connect with the team at Trowbridge Sidoti LLP!