Boots-on-the-Ground Market Insights: Precious Metals
September 2020
Gold is leading but Silver is catching up …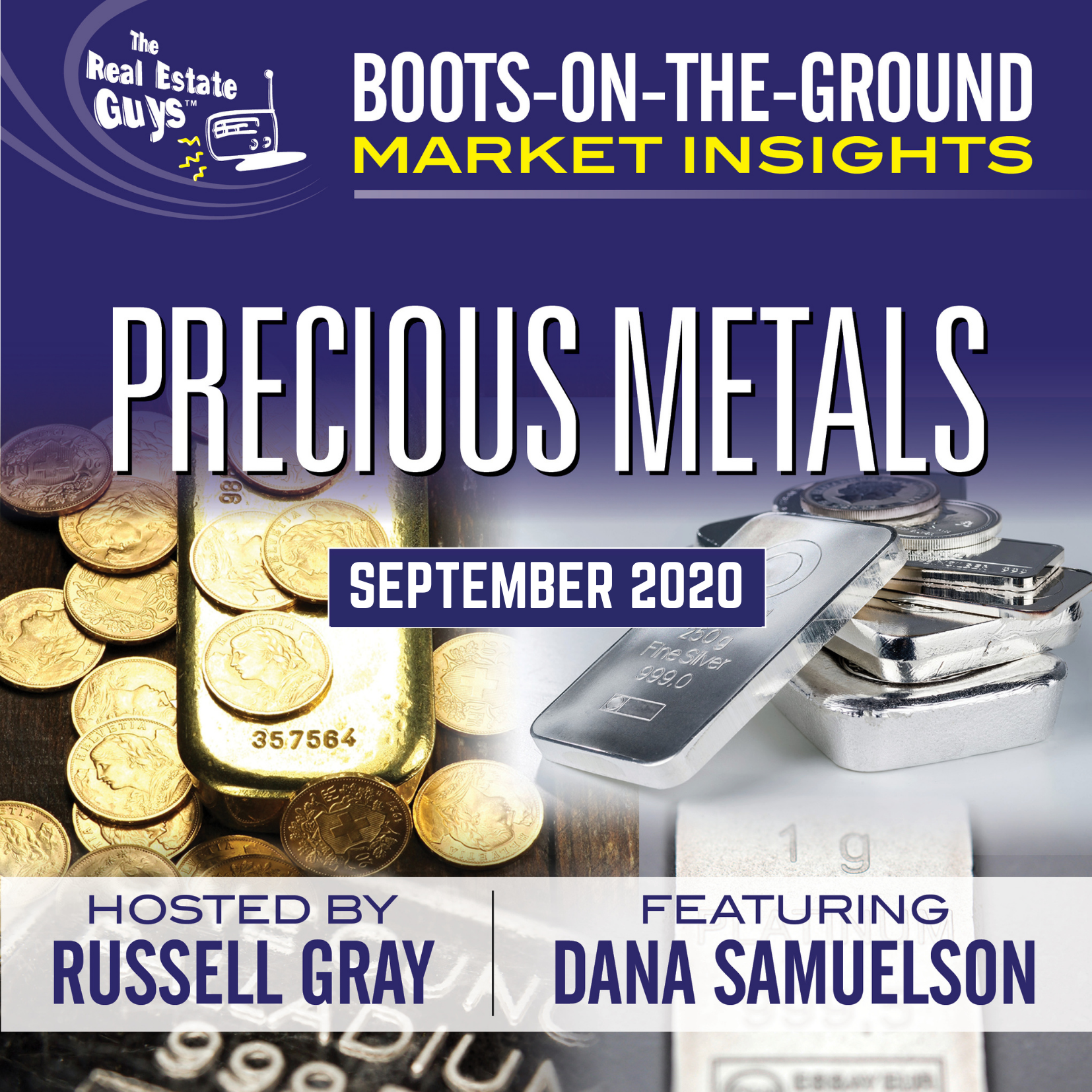 Russell Gray, co-host of The Real Estate Guys™  Radio Show interviews Dana Samuelson, president of American Gold Exchange to get an update on gold and silver trends. 
Of course … election cycles, job reports, and income losses play a big, big role in inflation. Which is why we are taking a long hard look at precious metals.  
Topics include … 
Stabilization and Consolidation

Demand Surge and Dropping Premiums 

Market Inflation

Gold to Silver Ratio

Present Currency and Future Currency

And MUCH more! 
Simply fill out the form below to access this edition of Boots-on-the-Ground Market Insights: Precious Metals …