Boots-on-the-Ground Market Insights: Precious Metals
October 2020
Is the best yet to come?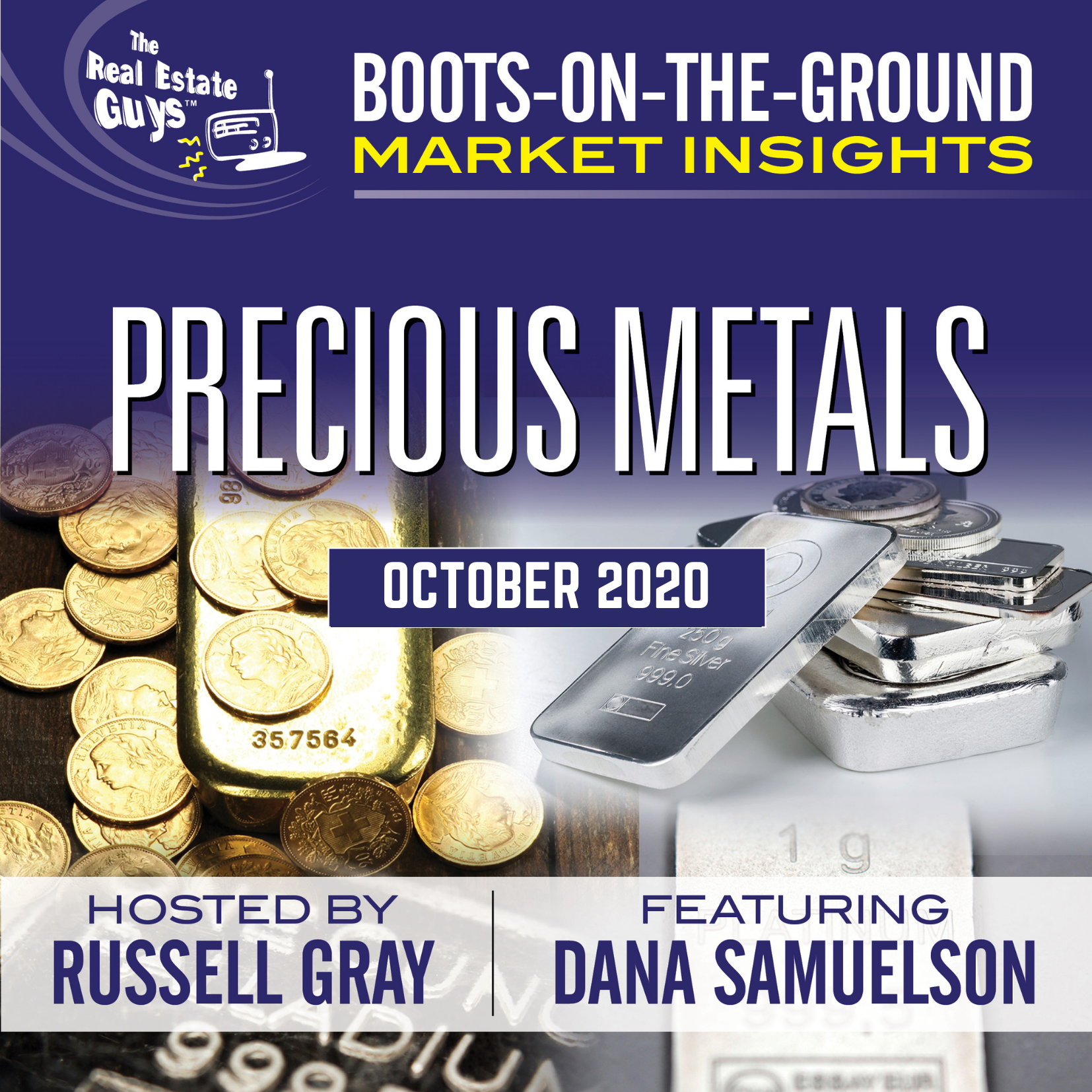 In this episode of Boots-on-the-Ground, Russell Gray, co-host of The Real Estate Guys™  Radio Show interviews Dana Samuelson, CEO of the American Gold Exchange to get an update on the precious metals market. 
We hear all about … 
Political Impact 

Supply and Demand 

Inflation and Value

Larger Sales and Lower Prices

And more! 
Simply fill out the form below to access this edition of Boots-on-the-Ground Market Insights: Precious Metals …