Boots-on-the-Ground Market Insights:
Short Term Rentals
Short Term Rentals and the Impact of COVID-19
There isn't a market out there that has not been affected by COVID-19. In this edition of Boots-on-the-Ground, Russell Gray, co-host of The Real Estate Guys™ sits down with Tim Hubbard and discovers the Short Term Rental market has done quite well!
As the exodus from densely populated cities continues and work from home options are extended, we see many people are choosing to utilize short term rentals.
Points of discussion include: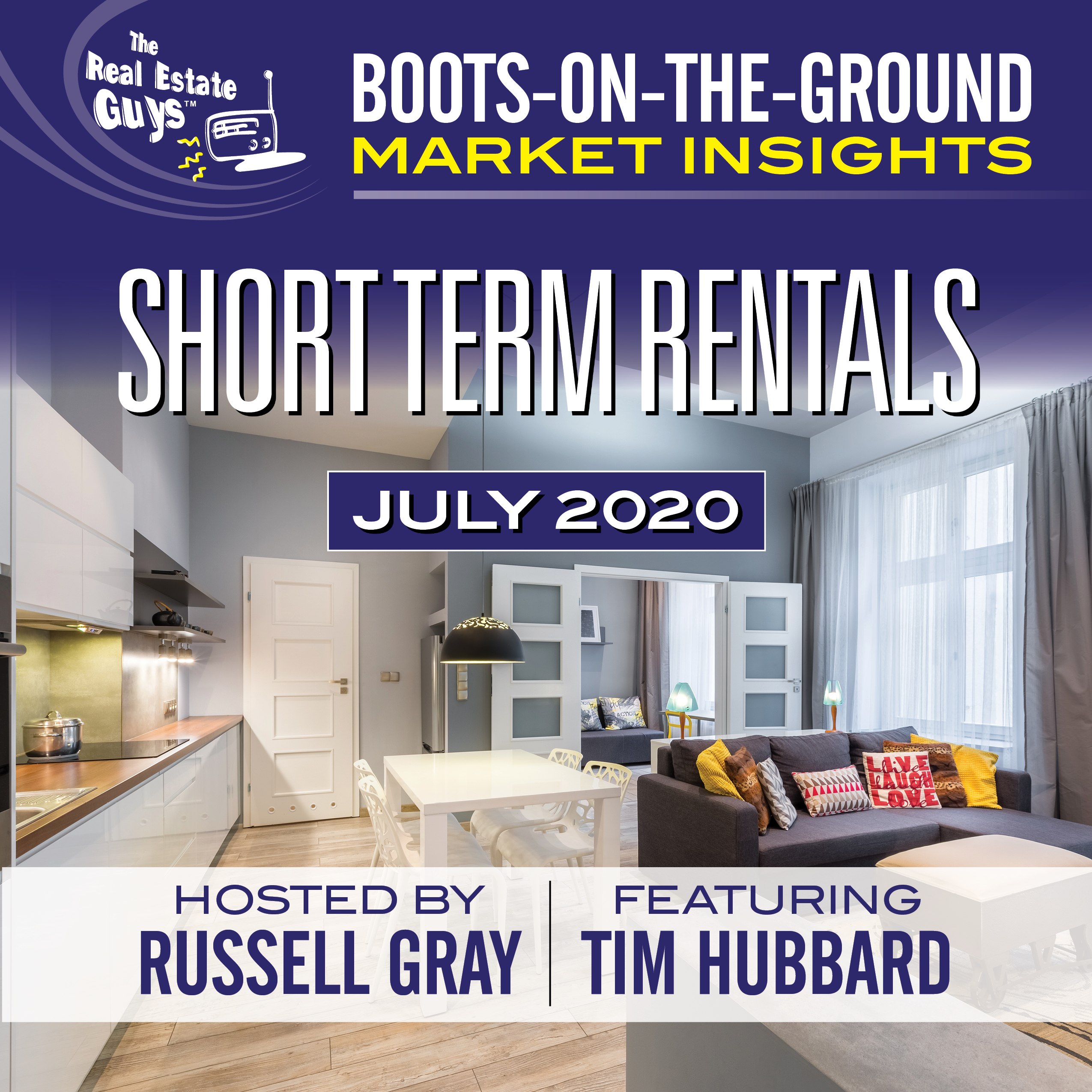 Challenges and Opportunities

Short Term vs. Extended Stay

Changes in Sanitation Procedures

How and Why AirBnB can turn your listing off

And MUCH more!
Learn more about Short Term Rentals and find out if there may be opportunities in this asset class for you … 
Simply fill out the form below to access this edition of
Boots-on-the-Ground Market Insights: Short Term Rentals …