Boots-on-the-Ground Market Insights: Short Term Rentals
September 2020
What's Really Going on in the Real World?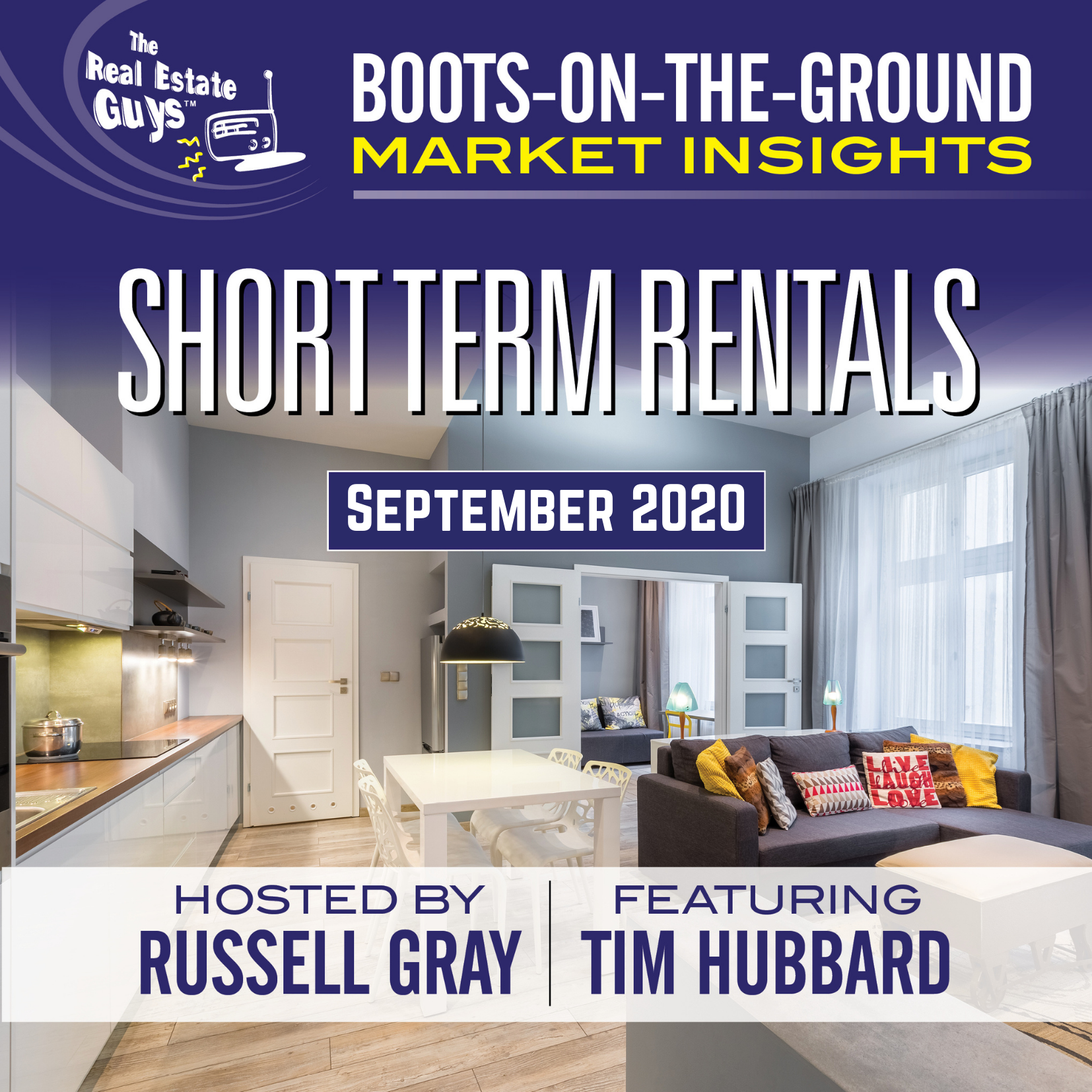 In this edition of Boots-on-the-Ground, Russell Gray, co-host of The Real Estate Guys™ Radio Show sits down with Tim Hubbard, an international real estate investor, world traveler, and self-proclaimed digital nomad who owns and operates a multi-million dollar short-term rental business. Get an exclusive update on demand, regulations, supply, and policy in the Short Term Rentals market. 
Russell and Tim discuss … 
✓ Risks and Opportunities
✓ Occupancy Rates and Prices
✓ Regulations and Policies
✓ Assets, Margins and Scaling
✓ And MUCH more!
Learn more about Short Term Rentals and find out if there may be opportunities in this asset class for you … 
Simply fill out the form below to access this edition of Boots-on-the-Ground Market Insights: Short Term Rentals …