From Montgomery to Birmingham to Huntsville … there is no shortage of
high cash flow opportunities in the Heart of Dixie!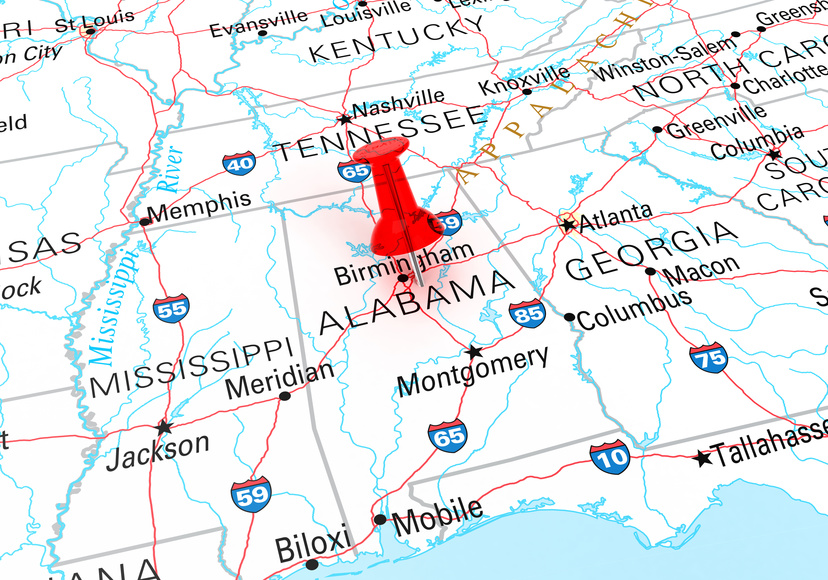 There are big things happening in Alabama! 
The state is rich in history and culture … And even richer in HIGH CASH FLOW. 
Alabama has some of the lowest property taxes in the United States … Which helps investors keep cash flow in their pockets and out of the state's coffers. 
The rental market in Alabama remains strong and enjoys steady demand … And properties can be snagged for a steal.
Cities like Montgomery, Birmingham, and Huntsville have all experienced major revitalization over the last decade and feature thriving downtowns and business sectors. 
A variety of industries operate in Alabama, providing a growing supply of jobs that attract new residents from other markets. 
Alabama has become a leading center globally for automotive production.
Many Fortune 500 companies also have a presence in Alabama … GE, Lockheed Martin, Level 3 Communications, AT&T, Verizon, Graybar Electrics, and more … With several selecting it to house their headquarters. 
Other major employers include the United States Military and Department of Defense, NASA, the finance sector, and the Alabama hospital system. 
The state is becoming increasingly popular with tech companies … Earning Birmingham the title of "The Silicon Valley of the Southeast."
Higher education opportunities are another major draw to this Southern haven.
As an important part of both the Civil War and the Civil Rights Movement, Alabama features many museums and monuments ready for exploration. 
Alabama is also home to the largest art museum in the Southeast … The Birmingham Museum of Art … And hosts three minor league baseball teams. 
There is something for everyone in the Heart of Dixie … So kick your cash flow into high gear in beautiful Alabama!
Explore the resources below to get to know Alabama better …  
Radio Shows
Reports & Articles

Market Field Trips & Property Tours

Boots-on-the-Ground Teams