Boots-on-the-Ground Market Insights: Cash Management
June 2020
Insulate yourself from relying on the balance sheet of the bank …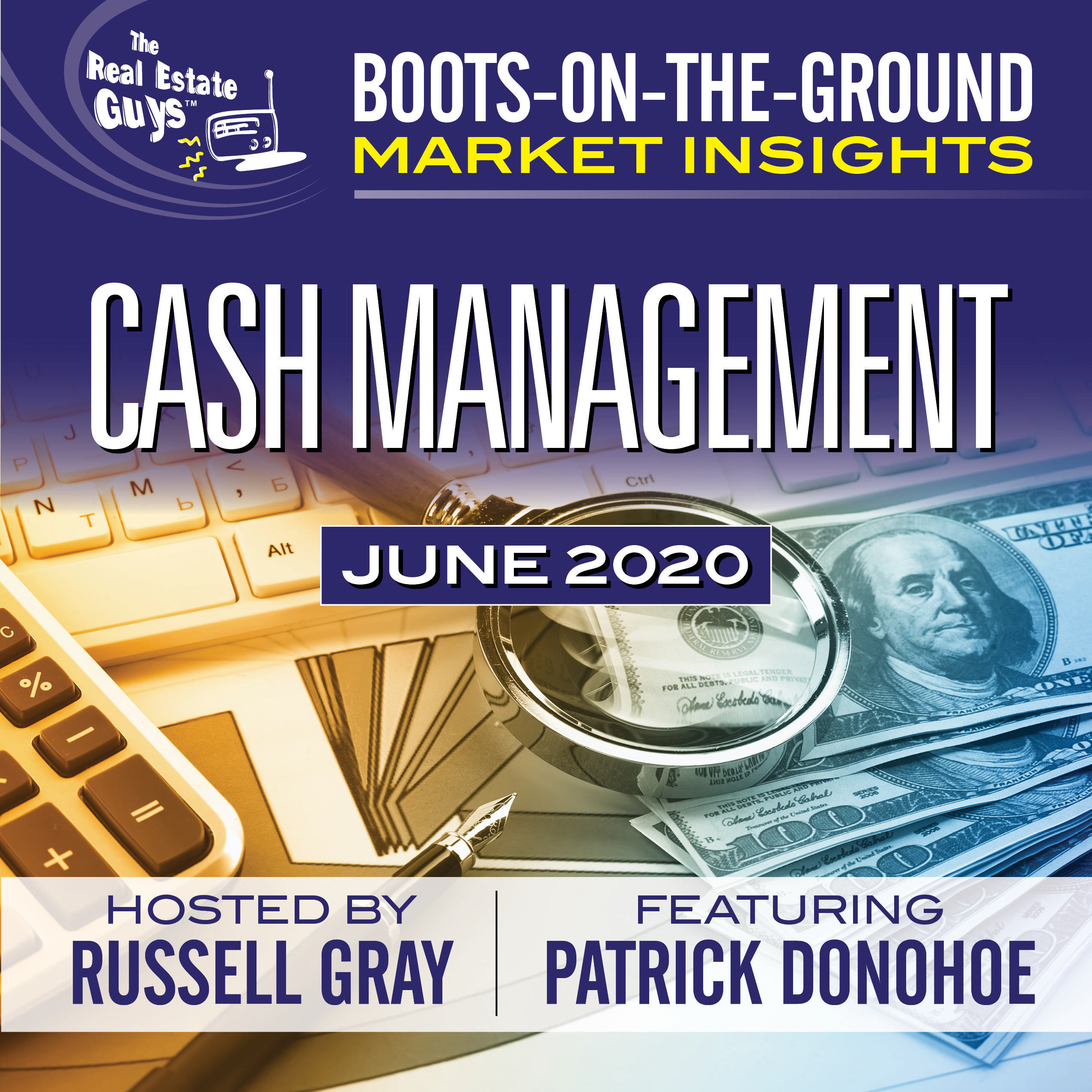 Just as Insurance companies are either making short term and impulsive decisions or long term and calculated decisions, Russell Gray, Co-host of The Real Estate Guys™  Radio Show interviews Patrick Donohoe, President and CEO of Paradigm Life to discuss how you can make the best long term decisions possible. 
Gain insight and clarity on what can be a confusing process of investing in Insurance companies and annuities. 
Here's some of the areas Russell & Patrick discuss … 
Infinite Banking – How You Can Circumvent the Traditional Banking Systems

Tax-Free Growth – How to Mitigate Risk

Counterparty Risk – How to Insulate Yourself from Low Yields

Publicly Traded Insurance Companies vs. Private and Mutual Insurance Companies

Certainty and Uncertainty – What You Can do to Ensure You're On the Right Side of The Equation

And Much More! 
Simply fill out the form below to access this edition of Boots-on-the-Ground Market Insights: Cash Management …