Boots-on-the-Ground Market Insights:
Jacksonville, FL
You'll need your shades for this one! There's some unexpected BRIGHT SPOTS
beaming from Jacksonville, Florida amidst the Coronavirus crisis.
There's been many reasons to be bullish on Florida for a long time!
Some of these reasons include the rising wave of baby boomers, diverse commerce, business-friendly posture, affordability, no state income tax status …
But are all these things enough to overcome the Coronavirus impact? Like retail, restaurants, tourism …
Russell Gray, Co-Host of The Real Estate Guys™ Radio Show, takes time to sit down for a behind-the-scenes conversation with Chris Funk on May 2020.
As a long-time real estate investor, developer, and property manager, Chris Funk, reveals that the current real estate climate in Jacksonville, Florida is actually …
Very SHOCKING!
Here's just a couple of the surprising things Russ & Chris' conversation brings to light …
Rental demand, net migration and tenant occupancy are ALL trending UP! Not to mention, what's happening in new home sales.
Chris Funk reports …
"Never before have we been in a situation where we may be out of homes to rent in the coming weeks."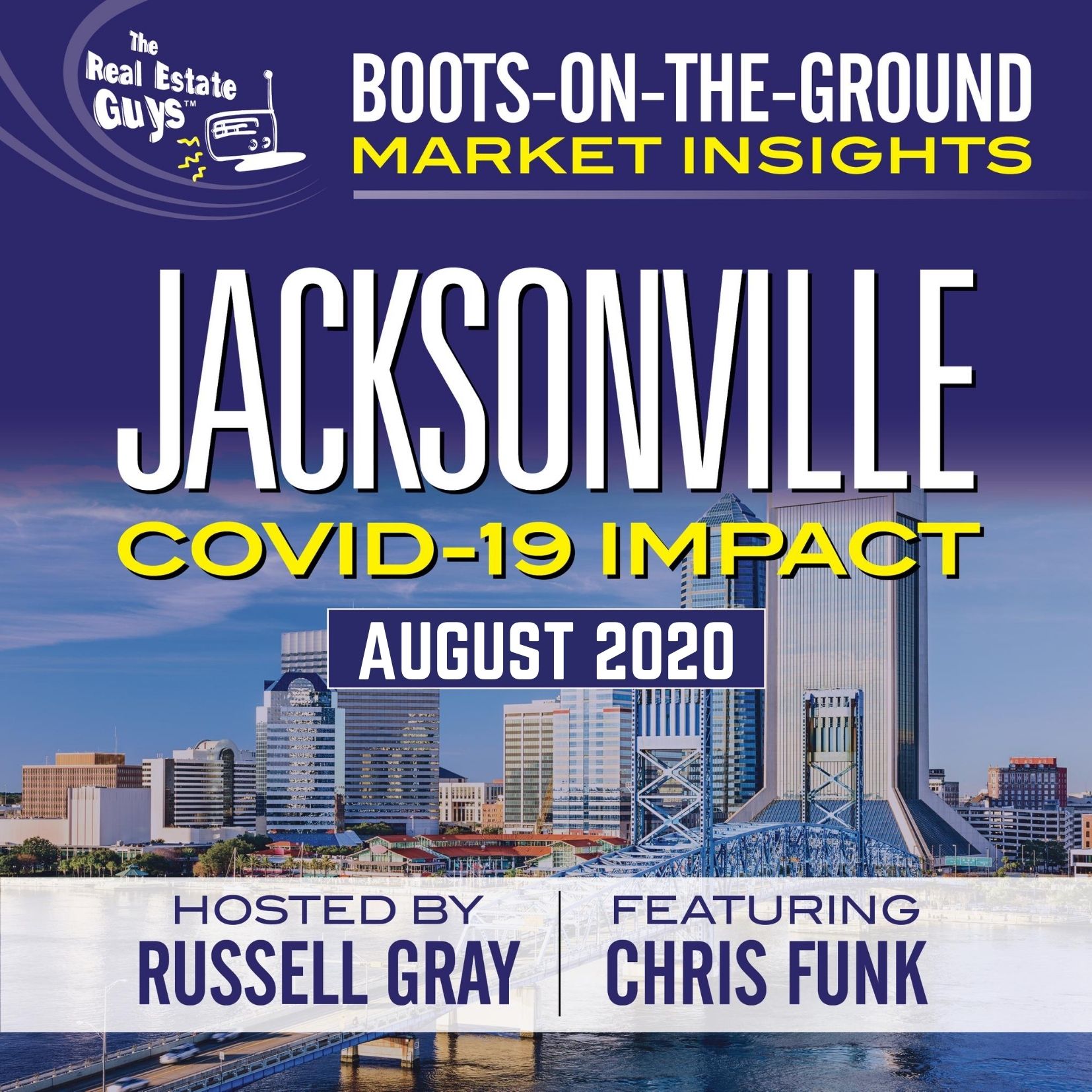 You'll want to hear the facts for yourself. Then consider …

Will these positive effects last? After you watch this interview, see how your thesis and conclusion compare to Russ' thoughts.

It's not all good news though … There are some key asset classes that are struggling that investors should be aware of.

Overall, these market insights are brighter than expected! And that just goes to show the importance of being plugged into local market experts.
Simply fill out the form below to access this interview webinar, Boots-on-the-Ground Market Insights: Jacksonville, FL …