Boots-on-the-Ground Market Insights:
Legal/Syndication
Are blind funds totally blind?
Are you best positioned to move quickly and get the best deals?
How much of the COVID-19 trainwreck will be permanent damage?
Russell Gray, co-host of The Real Estate Guys™ Radio Show, talks with Mauricio Rauld to get a pulse on Real Estate Syndication Law and the flow of funds from the Fed to the Market.
Learn what's happening … and could happen … in regards to: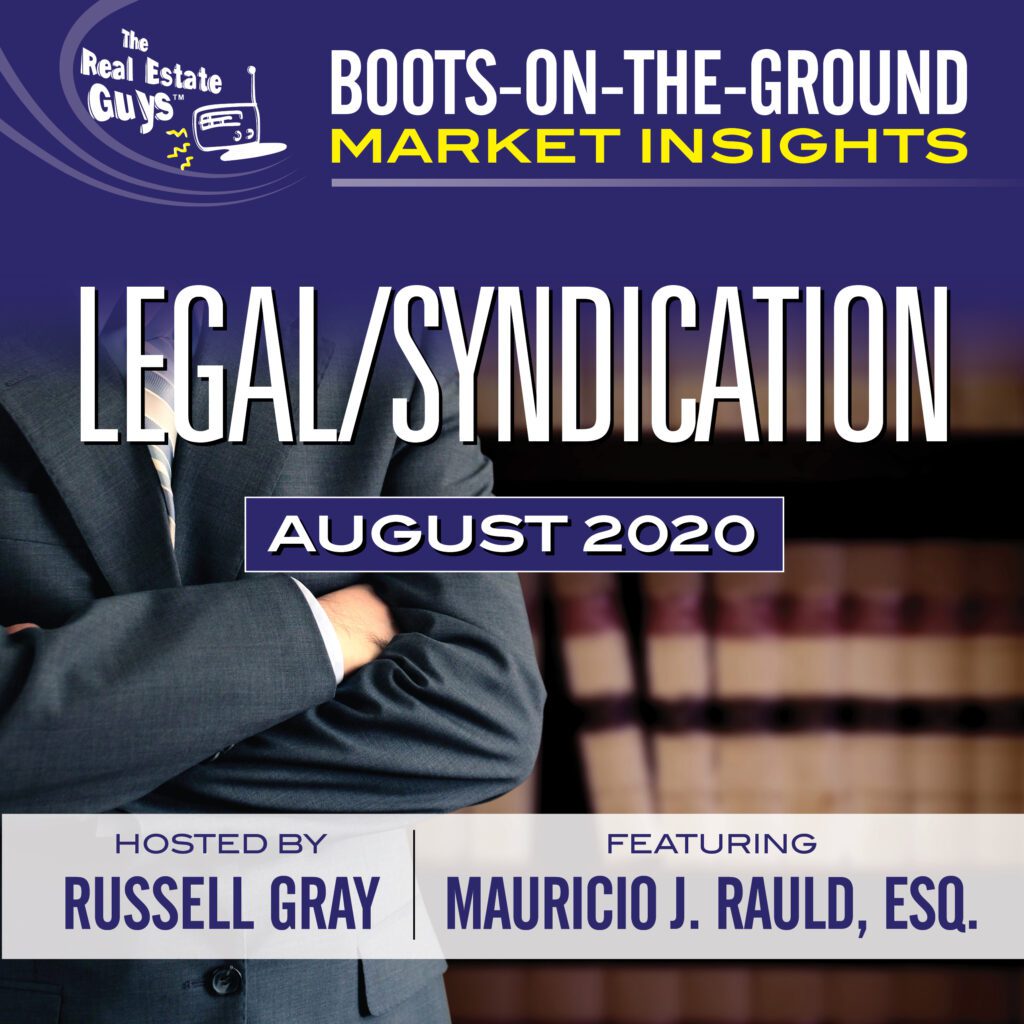 Accessibility of 401K's and Self Directed IRA's

Syndication and the CARES ACT, Paycheck Protection Program as well as other stimulus loan programs

How to increase Syndication Velocity

Requirements

Bridge Loans

The difference between blind funds and specific deals

And other GREAT insights!
Simply fill out the form below to access this edition of Boots-on-the-Ground Market Insights: Legal/Syndication …