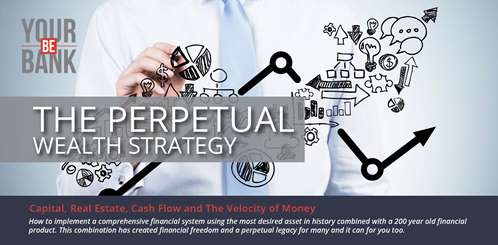 Most of us know there are tools and strategies used by the uber wealthy…that are largely unknown and unused by the little guy.
One of the reasons is the huge marketing budgets of mainstream financial companies are geared towards trading commissions and management fees.  The goal is to get lots of the little guys to march in an orderly way through a scripted process.
But if you want to get off the conveyor belt and discover how to create more wealth faster using well-established products, companies and strategies, then THIS is the report for you!
To request your complimentary copy of The Perpetual Wealth Strategy, simply complete the form below: