We're thrilled Peter Schiff is coming back for The Real Estate Guys™ 17th Annual Investor Summit at Sea™!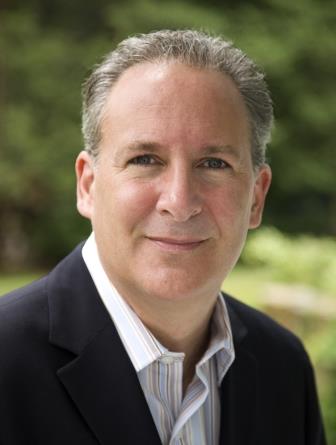 After having Peter as a guest on our radio show, attending many of his presentations, and reading his outstanding books, we were anxious to have an opportunity to spend more time with him.  What better place than on an a week long Summit at Sea?
Peter first joined us in 2013 and he was amazing!  He was one of our 2013 Summiteers favorite speakers.  Then he returned in 2014 and 2015…and only missed the boat in 2016 (though he did speak on land) because his wife was pregnant.
Now we're good friends.  So we're THRILLED that Peter Schiff is back again and will be part of our Investor Summit at Sea™ faculty.
Ever energetic and outspoken, Peter's irrepressible passion for economics and investing are hard to ignore.  And as you'll see in the video below, you ignore him at your financial peril!
As CEO of Euro-Pacific Capital,  Peter has been a frequent commentator on financial news networks such as CNBC, CNN, Fox News, Fox Business Network and Bloomberg TV.  If you pay attention to the financial markets at all, it's likely you've heard Peter at one time or another.
However, on the off chance you've never heard Peter speak, below is an AMAZING video of Peter's 2006 appearance on CNBC.  In it, he faces off with former Reagan Administration advisor, economist Art Laffer (Laffer is recognized as one of the top 20 most influential living economists on earth).
When you watch this video, think about where the U.S. economy was in 2006 and where it is today.  We don't know about you, but we'd be a lot better off if we would've known and paid attention to Peter back then.  No matter what the critics say, when it comes to the financial collapse of 2008…
Peter Schiff was right….
Can you really afford NOT to spend time with Peter Schiff???
Peter's also a prolific author and several of his best-selling books, including Crash Proof 2.0 and The Real Crash , which are featured in The Real Estate Guys™ Recommended Reading list.
So here's another recommendation…
Buy and read Peter's books.  Listen to his radio show.  Think about what he's saying, even if you don't like his politics.
Then make plans to join Peter Schiff on the Investor Summit at Sea™, and you and Peter can talk economics, investing and (gasp!) even some politics over dinner or drinks.  You'll never be the same.