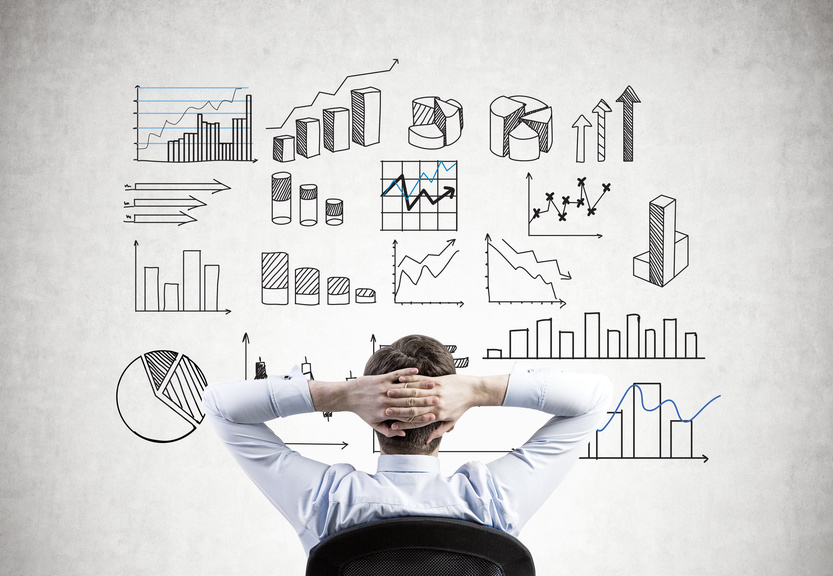 What goes up, must come down. 
It's true in gravity … elevators … and the real estate market. 
The constant ups and downs can give investors anxiety. It's hard to enjoy a boom when you're always wondering … is it all about to come crashing back down?
The good news is that markets rise and fall in cyclical motion. 
History repeats itself … and there are signs and patterns to look for that signal when you need to move and when it is best to sit back and wait it out. 
Listen in as we discuss where we are in this infamous cycle … and what you can do about it.
In this episode of The Real Estate Guys™ show, hear from:
Your upstanding host,

Robert Helms

His downright delightful co-host,

Russell Gray 
---
Listen
---
Subscribe
Broadcasting since 1997 with over 300 episodes on iTunes!
---
Review
When you give us a positive review on iTunes you help us continue to bring you high caliber guests and attract new listeners. It's easy and takes just a minute! (Don't know how? Follow these instructions).
Thanks!
---
Riding and driving the cycle
Real estate markets work in cycles … we're either at the bottom, in the middle, or at the top. 
So, where are we at? And what can investors do about it?
First off, it's important to remember that real estate isn't an asset class itself … there are so many different categories. 
Each of those categories operates in its own market … and the cycles don't always align. 
Office buildings could be up while residential is down … and agricultural could be sitting right in the middle … ALL AT THE SAME TIME. 
So, when you think about where you are in a cycle, you need to think of both macro and micro levels. 
Part of what's going on will be influenced by the macro … like interest rates, what's going on with the Fed, tax breaks, and Opportunity Zones. 
The other part deals with the micro … what's going on in a particular industry and the demographics it serves.
The challenge for a real estate investor is that there is no one key indicator for where the market is heading. In fact, it's so confusing that nobody gets it completely right. 
But there are things you can look for … and things you can do … to set yourself up for the best chance of success. 
Understanding the big picture
One of the big picture items to look for, understand, and act on is interest rates. 
When we talk about real estate investing, it's really all a derivative of income … of cash flow. 
Someone can only afford to pay a price for a house based on their income and how much income that will mortgage into the purchase price of a house. 
If you take a look at the major inputs going into a mortgage, you'll find interest rates and tax consequences. 
So, if you can lower interest rates and lower taxes … the same amount of income will buy more houses. 
With the new tax code and incentives like Opportunity Zones, there is a good chance that the upside of the cycle will be extended for a few more years … but is it sustainable?
Understand that every day we're closer to the next market top. 
So, what can you do as we get near the top?
Don't sit on the sidelines
What you don't want to do is sit on the sidelines. You do need to act. 
If you take prudent moves to protect yourself in the case of a downturn … and there isn't one … you aren't any worse off. 
The good news is that real estate investors and markets move slowly … we're not flash traders. 
Your tenants don't look at the newspaper, see a headline, and move the next day. 
As investors, it's a balance of being aware of those macro events and keeping specific trends in mind. 
Right now, mortgage rates are low, and the dollar is relatively strong. Interest rates are dropping in treasuries … and people are buying there looking for a safe place to ride out market dips. 
This gives real estate investors the opportunity to go into the market and lock that low pricing and low interest rate long term. It's like having a sale on money. 
And if you buy a property that has good cash flow with that low interest locked in, you're putting yourself in a great spot to hold through any downturn in the cycle. 
People who sit on the sidelines are guaranteed to make zero return. Instead, look at the idea of recession resistant price points. 
Recession resistant means you are renting to a clientele that is likely to always be there … and the price point is typically something just below the median home price. 
Many of these recession resistant price points work great in a good economy AND they'll also be a little more protective in a down cycle. 
This is a time to be super prudent when it comes to underwriting … both the analysis of the market and the performance of the property. 
When it comes to the performance of the property, there are a couple of big picture things to keep in mind. 
You want to live in a landlord friendly state. If there's a problem, you want laws that favor a landlord and can help you get a tenant out quickly. 
You'll also want to talk to your property manager about rental trends. 
What have people been paying in rent recently? How many people are applying for leases now compared to other years? Have they had to change the kind of tenant they accept?
Another way you can make the most of the market cycle is to focus on top markets. 
There are lots of investment funds and real estate investment trusts that focus only on the top 50 metropolitan statistical areas (MSAs). 
These are the top cities in the U.S. where there is always real estate movement and a depth of demand. 
When you go into a market that has already proven itself with solid infrastructure, there's a greater probability that in tough times people will gravitate there. 
Changing your strategy for success
We're certainly proponents of continuing to invest through cycles … just change your strategy a bit. 
It makes a lot of sense to have some cash when you are nearing the top of a market cycle for a lot of reasons. 
If you end up having problems with properties that perform differently than you expect during a downturn, you want to be prepared for that. 
But downturns are also often where opportunities are … opportunities to buy. 
As real estate investors, we make our money when we buy … so it is good to keep some cash in reserves if the right opportunity presents itself to invest in a property with promise.
One last idea to consider when it comes to being at the top of the market is that there are certain demographics that don't suffer as much in a downturn. 
Generally, this is affluent groups of people. When times get bad … they get bad for the middle and bottom part of the socioeconomic ladder. 
So, it's always an interesting strategy to market to the affluent. One of the ways we love to market to this demographic is through residential assisted living. 
Remember, your customer is not the person staying in the facility. It's the family members who look out for them and place them there. 
Another strategic investment is hospitality. In downturns … the rich still go on vacation. 
Many times in an economic slump, entertainment does well because people are trying to get away from the doom and gloom. 
If you believe we're at the top of the market, there are proven things to think through. 
Analyze your portfolio and ask yourself, "What happens if pricing and demand were to go down?" Take a look at your financing. Are you getting the best, lowest rates?
If you take proven steps now, when the market cycle starts heading downward … you'll be glad you did.
Tune in over the next several weeks as we dive into more strategies you can take to thrive even when the market isn't doing the same.
---
More From The Real Estate Guys™…
The Real Estate Guys™ radio show and podcast provides real estate investing news, education, training, and resources to help real estate investors succeed.
---
Love the show?  Tell the world!  When you promote the show, you help us attract more great guests for 

your

 listening pleasure!
Everybody is talking about Opportunity Zones … and they should be. They can be a great opportunity (just like the name says)!
But many investors have found themselves scratching their heads. How exactly does someone take full advantage of Opportunity Zones?
Recently released guidelines are giving investors and syndicators much needed clarity for moving forward … and making the most of their Opportunity Zone investments.
We sat down with attorney Mauricio Rauld to discuss how Opportunity Zones can help investors like you defer, reduce, or even completely eliminate capital gains taxes.
In this episode of The Real Estate Guys™ show, hear from:
Your zoned-in host,

Robert Helms

His zoned-out co-host,

Russell Gray

The "Anti Lawyer" attorney,

Mauricio Rauld
---
Listen
---
Subscribe
Broadcasting since 1997 with over 300 episodes on iTunes!
---
Review
When you give us a positive review on iTunes you help us continue to bring you high caliber guests and attract new listeners. It's easy and takes just a minute! (Don't know how? Follow these instructions).
Thanks!
---
Zoning in on Opportunity Zones
The wait is finally over.
The rules for investing in Opportunity Zones … and the potential tax breaks that come from it … are out.
In case you haven't heard, Opportunity Zones are basically a capitalist version of wealth redistribution. They provide tax incentives to get rich people to voluntarily put their money where the government wants it to be.
Opportunity Zones exist in every state and in Puerto Rico. These areas tend to be blighted with some issues … they need some gentrification.
Each governor in the United States was taxed with the job of figuring out what areas in their states needed the most help … and where private enterprise could step up, do the work, and get benefits.
We're not legal experts … but we know someone who is.
Mauricio Rauld is known around here as the "Anti Lawyer" … but he is actually a practicing lawyer who helps people primarily with syndications.
Since we first learned about Opportunity Zones last year, Mauricio has spent his time discovering the good, the bad, and the ugly sides of these types of investments.
The good side of Opportunity Zones
Let's start with the good.
Opportunity Zones offer huge tax benefits … four in particular.
The first is that you get to defer the tax from whatever capital gains you're investment is coming out of.
For example, if you have a piece of real estate … or any other asset, like precious metals, stocks, bonds, even your collectible car … you can take those gains and reinvest within 180 days into a qualified Opportunity Zone fund and defer the tax.
You aren't deferring the tax indefinitely like a 1031 … but you will get to defer for at least the next seven years … until December 31, 2026.
The second benefit is that if you hold onto your new investment for a period of five years, you get a 10 percent discount on the capital gains you would have paid on the original investment.
Benefit number three kicks in if you hold onto your investment for seven years. Now, you'll qualify for a 15 percent discount on your capital gains.
The biggest benefit of all … number four on our list … applies after holding your asset for a decade. After 10 years or more, the entire gain from your investment is tax free.
It's all about taking an appreciated asset, putting it into an Opportunity Zone fund, and not paying taxes right away. The longer you wait … the less tax you pay.
One important thing to highlight once again is that the money you place into these Opportunity Zones doesn't have to be in real estate to begin with.
A lot of the money we foresee coming into Opportunity Zones hasn't historically been in real estate. They're in other types of investments where there are big gains to be paid … like the stock market or precious metals.
As always, talk to your tax professional before making any decisions … but if you are sitting on a big tax gain, Opportunity Zones could be an attractive option.
Another positive … there is very little government interference and regulation on this project.
It's a self-certification … meaning that whoever is putting together the fund simply checks a box on the first year tax returns to certify that it qualifies as an Opportunity Zone.
During your holding period, the government will check with you every so often to ensure you comply with program … but it won't be dealing with the SCC or going through an approval and registration process.
The bad side of Opportunity Zones
There are some downsides … the bad … of getting into Opportunity Zones … and really it isn't so much "bad" as it is things to consider fully before diving in.
The first is a rush for time.
In order to fully gain the benefits … to get seven years under your belt before December 31, 2026 … you need to make the investment before the end of 2019.
That means you will need to liquidate your asset and invest in a fund pretty quickly to get the 15 percent discount.
If you don't make that deadline, you can always go for the 10 percent … and either way you should want to hold the investment for 10 years or more to make it tax free. If that's your plan, there is less of a rush.
The other important consideration is the substantial improvement requirement.
This requirement means that if you buy a price of property you must put the same amount of money that you purchased the property for into renovations. The government wants you to improve the property.
This requirement only applies to vertical construction … meaning the buildings, not the land.
So, if you buy a property for $1 million and 20 percent of that is in the land with 80 percent in the building … then you only need to invest $800,000 in improvements.
There are a few exceptions to this rule. If you purchase a piece of property that has been vacant for the last five years … the substantial improvement requirement doesn't apply.
Remember, the whole idea behind Opportunity Zones is for folks to put private capital to work in revitalizing these areas.
The other important requirement for your property to qualify is that it must involve an active trade or business. This is still a bit of a gray area … but we expect more guidance from the Treasury Department soon.
The ugly side of Opportunity Zones
Mauricio says that when it comes to "the ugly" of Opportunity Zones … a lot of personal opinion comes into play.
Much of the work Mauricio does is with syndicators, and there are pros and cons for them in this type of investment
Syndicators can promote Opportunity Zones as a great chance for investors because of the extensive tax benefits.
But syndicators themselves don't get the tax benefit for the carried interest.
If this is a traditional syndication, the syndicator will get a cut for sweat equity … let's say 20 percent.
The investors get 80 percent AND all the tax benefits … but the syndicator will have to pay taxes on the 20 percent they made. They can't defer that.
This could be ugly … because as a passive investor you want an incentive for your syndicator who is running the project to be excited about the deal.
But on the other hand, most syndicators aren't going after these deals for tax benefits for themselves. Instead they see them as an opportunity to court capital from a completely new and different source.
Someone who has been in the stock market or private equity or in precious metals that has avoided selling because they didn't want to pay tax can now work with syndicators in real estate and find a win-win situation.
Another ugly truth … you can't get into Opportunity Zones alone.
You have to put together a fund … some kind of entity. It doesn't have to be a syndication … but it has to be a partnership. You need at least two people to get started.
Mauricio also cautions investors to be aware of artificial demand.
Opportunity Zones are designed so that people are investing in areas that they wouldn't have originally invested in. You've got to make sure the investment still stands on its own merits.
Because it is an artificial demand, you could be potentially overpaying for the property in the long run. At some point you could be paying so much more that the tax benefits may not make sense.
Talk to an expert
Think Opportunity Zones might be the right opportunity for you? Talk to your tax professional.
At the end of the day, it's a tax matter. There are forms to check and rules to follow. You want a tax expert to keep you on track.
And you'll need an attorney to help you put together a fund, make sure it is structured properly, and ensure the investment itself is eligible.
There are no guarantees in investing … but doing your due diligence gives you the best chance at success.
---
More From The Real Estate Guys™…
The Real Estate Guys™ radio show and podcast provides real estate investing news, education, training, and resources to help real estate investors succeed.
---
Love the show?  Tell the world!  When you promote the show, you help us attract more great guests for 

your

 listening pleasure!
Markets are always in motion.
Population, economic growth, demographics … these factors and more affect the supply and demand for every property you own.
Without understanding market metrics, investing is like reaching into a lake and hoping you pull out a fish.
But WITH market metrics … the savvy investor can spot trends and opportunities … and bag a winning catch!
Listen in as we explore how to make market metrics work for you.
In this episode of The Real Estate Guys™ show, hear from:
Your metric-master host,

Robert Helms

His laugh-master co-host,

Russell Gray
---
Listen
---
Subscribe
Broadcasting since 1997 with over 300 episodes on iTunes!
---
Review
When you give us a positive review on iTunes you help us continue to bring you high caliber guests and attract new listeners. It's easy and takes just a minute! (Don't know how? Follow these instructions).
Thanks!
---
Crystal balls aren't real, but market metrics are
Every market is different.
Every city … every neighborhood … even every street has unique attributes of real estate.
When we look at real estate, we're dealing with many different kinds of markets … niche markets, geographic markets, and demographic markets.
Real estate isn't a typical asset class. Every deal is unique.
You can choose to throw a dart at the map and buy a property … or you can study market metrics and identify trends.
Most of the information readily available to investors isn't local … it's national or state data.
As an investor, you need to learn to take that higher-level data, look at both sides of the equation, and break down what it means for you.
We don't have a magical crystal ball … but we do know that we can spot important trends if we pay attention to key metrics … and so can you!
Deciphering national statistics
Let's start by talking about days a property stays on the market.
The National Association of Realtors recently announced that residential properties remained on the market for an average of 36 days in March 2019 … which was down from 44 days in February 2019.
What does this mean for the newbie real estate investor trying to figure out if this is a seller's market or a buyer's market?
This is the perfect example of national statistics that give a false impression when you focus on the market at a local level.
Someone in the Bay Area may think that 30 days on the market is forever … but to someone else from Kansas, that seems like selling in record speed!
Remember to dig deeper and look at both sides of the equation. Think about what other factors could be creating this metric.
Imagine that fewer people were listing their homes … that would mean that there were fewer houses available.
If there are fewer houses available but the same number of buyers … then the number of days spent on the market is going to go down.
On the other hand, if there are more sellers than buyers … then homes are going to spend more time on the market.
Three crucial metrics for real estate
Depending on the information you're after, you pay need to attention to different metrics.
To get a good amount of information, you need a big statistical set.
That's why most of the data that you read is going to be relating to a bigger group of properties than really affects your market and your property every day.
News pundits often talk about average home price and median home price. These are two different things with very different meanings.
If you have a list of 101 sales that happened last month, the sale in the middle of the list … number 51 … is the median price.
So, if you have the numbers two, five, and seven … the median is five.
And if you have the numbers two, five, and fourteen … the median is STILL five. Median price is NOT the same as the average price.
Another important metric to understand is net in migration.
People are always moving in and moving out of markets. Net in migration means a market where more people are entering than leaving.
More people means more demand for schools, services, shopping, and … housing!
It may seem like a rudimentary concept … but it is essential. If people are leaving a market, demand goes down and so do prices.
Dallas, Texas, is the perfect example of putting a market with net in migration to work for investors.
After the 2008 financial crisis, investors were forced to look at markets differently … and up until this time, Dallas had been boring.
The market had the least appreciation of markets on our radar … but after 2008, stability started to look really, really good.
Dallas had a winning combination of affordability, low income tax, vibrant infrastructure, and diverse economy.
The energy sector was a huge player … and it was one of the few industries that remained solid after 2008. As people moved in for jobs, demand grew.
Now, a decade later, we look at the net in migration, and Dallas has an additional one million residents since we first started looking into the market.
Look to the future
Some of these concepts may seem basic … but in real estate, it's easy to fall asleep at the wheel. Real estate really does move slowly.
But when you see the headlines, you may feel like the wind is changing fast … and you need to act or be swept away.
Don't panic. You have time to get in position, study a market, and build relationships.
Keep your focus on the basics … supply, demand, and capacity to pay. Every metric impacts these basic principles of real estate investing.
We can all look at the past and act on what we learn here in the present … but we need to look forward too.
As investors, we ultimately have to take our best educated guess. Market metrics give us the information we need to do our due diligence and act in the best way we know how.
---
More From The Real Estate Guys™…
The Real Estate Guys™ radio show and podcast provides real estate investing news, education, training, and resources to help real estate investors succeed.
---
Love the show?  Tell the world!  When you promote the show, you help us attract more great guests for 

your

 listening pleasure!
We've been around long enough to see a lot of things come and go … politicians, economic theory … business, social, and investing fads … movements of all kinds …
And the world continues to spin … people work and consume … innovators create … businesses produce … and life goes on.
That's because there's one thing underpinning all of it …
People.
And as long as there are people, there will be an economy … and opportunities to grow and produce wealth by serving their needs.
Sure, when times are tough, it's harder.  Not every business or industry survives. And it's never a level playing field, so get over it.
The rewards go to the people who are best informed, best connected, and most willing to trust their own judgment and act when others hesitate.
One of the keys to success is anticipating what large sub-groups of people are going to want and need … and getting in position early to meet those needs.
Some uber-smart people like Steve Jobs have a nearly superhuman ability to anticipate future needs, create cutting edge products, and literally invent entirely new industries.
We're nowhere near that smart.
That's why we're just real estate guys and not tech guys.  We're more like Forrest Gump than Steve Jobs, Mark Zuckerberg, or Jeff Bezos.
But the right real estate is the perfect wealth building vehicle for average people like us.  It's much more common sense than genius vision.
And real estate investing is primarily based on a very basic understanding of demographics … with a dash or two of economics.
Anyone with even a cursory interest in economics has heard of the baby boomers.  This is the ginormous group of people born between 1946 and 1964.
As the boomers moved through the cycles of life, the businesses which served their needs also BOOMED.  And it's not over yet.
But as you can tell from their birthdates, the boomers are a little long in the tooth.  It's no longer rock n' roll, muscle cars, starter-homes, or mini-vans.
Today, boomers are driving wealth management, healthcare, and leisure industries, to name a few.
So naturally, there's a lot of opportunity in understanding the boomer demographic … and positioning yourself to profit from meeting their current and coming needs.
So here are some ideas for investors who want to ride what's left of the boomer wave for the next couple of decades … 
Senior Housing
Obviously, people need places to live.  But as people age, their needs for housing change.  And even in the senior housing niche, there are different sub-sectors to consider.
Long-time listeners know one of our favorite sub-niches in senior housing is residential assisted living.  It's a space that's gaining attention, but still has a LOT of opportunity ahead.
In fact, we're excited to see commercial real estate consulting firm Jones, Lang and LaSalle (JLL) just launched a semi-annual report on senior housing.
They're responding to growing investor interest in this asset class.
One of the conclusions of their inaugural survey is "the most desirable sub-sector is … independent and assisted living …"
One of our favorite features of this niche is it's not a fad or discretionary expense.  No matter what happens, people will make caring for the elderly a top priority … which means cash flowing your way.
Thanks to our good friend (and Summit at Sea™ faculty member) Gene Guarino for introducing us to this exciting and profitable niche.
Vacation and Leisure
To no surprise, each year at our annual goal setting workshop we find many people have dreams of traveling and vacationing in their retirement.
Boomers are no different … except they're retiring right NOW.  AARP's 2018 Travel Trends report says …
"The percentage of boomers saying they travel to relax and rejuvenate jumped from 38% to 49%."
"Forty-seven percent plan to travel domestically and internationally.  Top choices for going abroad: the Caribbean/Latin America and Europe."
"Sixty-two percent of boomers stay in hotels or motels … over staying in private homes … they prefer the amenities, like concierge and room service, offered at a hotel."
Perhaps obviously, resort properties are another effective way to earn rents from affluent tenants … and a great way to have renters pay for YOUR vacation home.
Best of all, because the tenants aren't in long-term leases, you can enjoy your beautiful property when it isn't rented out.  You've probably never thought that about your C-class apartment building. 😉
Of course, you need to get the market right, especially when talking about Latin America and the Caribbean.
It's no secret we've been … and continue to be … enamored of Belize, and the island of Ambergris Caye in particular.
There are lots of reasons why we love Belize, which we discuss on our field trips, but important factors in picking any resort property market are …
supply and demand dynamic
price to rental income ratios
friendliness to foreign ownership (if non-domestic)
great property management
ease of access (plane flights)
safety
When you get the market and property right, resort property is a really fun and profitable niche.
Syndication
Another of our favorite topics is syndication … for good reason.
More than $30 TRILLION in wealth controlled by boomers.  And there's a HUGE opportunity to help them manage it.
And one of the the biggest need for boomers is to protect their wealth while generating income to live on.
But even with recent increases in interest rates, yields on bank deposits are pathetically low.
And in a rising rate world, bonds can be tricky … because each increase in rates tomorrow means the bonds you buy today lose principal value.
The obvious answer is income property.
The yields are better.  Real estate hedges against inflation. Even prudent use of debt creates very attractive equity growth rates.
The problem is real estate investing is work most boomers don't want to do.  But that's where YOU can help … and create a profitable business for yourself
Demographics Trumps Politics and Financial Engineering
While there are certainly some VERY significant dynamics occurring which may dramatically impact the future of money and wealth (things you should absolutely be paying attention to) …
Ultimately, the basic needs and desires of people drive economic activity and opportunity much more profoundly than anything politicians and bankers do.
The bottom line is we think investors who own properties and businesses which serve basic human needs will be best positioned to survive and thrive in virtually any economic environment.
Until next time … good investing!
---
More From The Real Estate Guys™…
The Real Estate Guys™ radio show and podcast provides real estate investing news, education, training, and resources to help real estate investors succeed.
It's been said the only thing certain in life is death and taxes.
Of course, properly structured and well-advised real estate investors can usually mitigate most of their taxes. 
Meanwhile, before people die, they live.  Along the way, they get older.  And as people age, their needs change …
… and because entrepreneurship is about serving needs, it's a safe bet there's some opportunity in meeting the needs of aging people.
In a recent radio show, we talked about investing in undeniable demographics … specifically, the baby boomers … who are moving into retirement and beyond.
A few days later, this headline popped up in our news feed:
More Growth Ahead in Seniors Housing – NREI August 16, 2017
"… research shows continued confidence in improving fundamentals …"
 Of course, if you've been following The Real Estate Guys™ for any time, you know senior housing in general … and residential assisted living in particular … is a niche we REALLY like.
The article affirms our belief that …
" Demographics continue to be a big driver for development."
" 'As active as the market is with the product that we have today, we are looking at the tip of the iceberg in terms of boomers hitting retirement age,' says Scott Stewart, a managing partner at Capitol Seniors Housing, a private equity-backed real estate acquisition, development and investment management firm based in Washington, D.C."
'The fast-paced growth of that population in that sector is going to make today's discussion of overbuilding obsolete, because there just aren't enough places for everybody today,' " he says."
 The article is addressing … diffusing … concerns about over-building in the niche …
" Demand mops up new supply."
"Despite the new supply coming online, respondents remain confident in improving fundamentals. A majority of respondents (78 percent) anticipate that rents will rise over the next 12 months …"
Other notable comments include …
"When asked to rate the strength of market fundamentals by region, the South/Southeast/Southwest rated the highest."
"When comparing with other property types, respondents continue to rate seniors housing as a highly attractive property type. Its scores topped that of the five major property types on a scale of one to 10."
Okay, so it's probably clear there's some real opportunity here. 
But if you're a Mom-and-Pop investor, does it make sense to jump into a niche that's attracting big players … or are you just cruising for a bruising?
No … and YES!
When you invest in housing for seniors it's critical to understand the difference between a high-density community and a residential facility …
… and not just from the investor's perspective, but from the resident's perspectve.
Let's start with the resident …
 There are some seniors … probably MOST … and their children (the decision makers in many cases) who'd rather see Mom or Dad live in a real home …
… in a tree-lined residential neighborhood, with a backyard, and neighbors … where residents don't feel like inmates in an institution.
Please understand … we're not slamming the great people or services provided in bigger facilities. 
We're just saying from a senior's perspective, having a room in a home in a regular neighborhood FEELS a lot different than living in a room at a campus for old people.
But for a BIG investor, those individual homes are a logistical problem. 
To move BIG money, you need economies of scale and the ability to buy or build a lot of inventory at one time.
It's the same problem Warren Buffet alluded to when he told CNBC …
"I'd buy up a 'couple of hundred thousand" single-family homes if I could."
The challenge, as noted in this Forbes article about Buffet's statement, is …
"… the cost and logistics of making such an investment in large enough size to move the needle for Berkshire Hathaway is prohibitive."
The point is big money can't play well at the single-family residential (SFR) level …
… even if the SFR's are being converted into highly-profitable residential assisted living facilities.
But YOU can.  And that's why we like them.  Think about it … 
The supply and demand fundamentals are solid. 
The priority for expenditure is near the top of the list for any family.  Taking care of Mom or Dad is far from a discretionary purchase …
… so as an investor, being that far up your tenant's payment priority ladder is a much safer place to be in uncertain economic times.
Plus, much of the money to pay you comes from insurance, government, and the senior's estate.  In other words, you're very likely to get paid … even in a weak jobs and weak wages economy.
Also, you don't have to compete with big money investors, even though they clearly see the opportunity and are moving into the space. 
That's because the barrier to entry for the big money isn't how MUCH money is needed … it's how LITTLE is needed.
Meanwhile, the customers would rather live in YOUR product than big money's product.  So while big money is adding to supply, they're not really in your niche.
This is a BEAUTIFUL thing.
But it gets better …
Residential assisted living homes can't be mass produced.  They need to be built or converted one at a time.  There's very little threat of a big player glutting the market.
And taking lessons learned from watching hedge funds move into the SFR space … big money was only able to acquire tens of thousands of SFRs because huge blocks of inventory were available temporarily through mass foreclosures. 
We don't think there'll be mass foreclosures in residential assisted living facilities.  They're way too profitable.
But because this kind of senior housing is in high demand and highly profitable, at some point big money will start assembling them …
… buying up groups of homes from multi-facility operators … and then buying up nearby individual facilities which can strategically integrate into existing operations.
It's called consolidation … and when it comes, big money will bid up existing operations (creating equity for those already there) …
… because they can recover the "over-payment" through operational efficiencies and financial leverage.
Between now and then, for the street level investor, the big opportunity is to be part of building the inventory by converting homes into residential assisted living facilities …
… cash-flowing along the way … then one day cashing out to big money players. 
And if those big money players never show up … just keep on cash-flowing while providing a much needed service to the community.
Until next time … good investing!
---
 More From The Real Estate Guys™…
The Real Estate Guys™ radio show and podcast provides real estate investing news, education, training and resources to help real estate investors succeed.
Timeless real estate wisdom says three things matter most when deciding what to buy … location, location, location.
It's tongue-in-cheek, but the point is real estate derives its value from demand.
The key is choosing properties most likely to surge in demand relative to supply.
Of course, deciphering supply and demand means looking at demographics, economics, migration, and the potential for increases in supply.
The concept is simple.  But understanding actual market dynamics is more complex.
Still, it's worth the effort because real estate investing is about buying and holding a property for the long term.
And even if your time horizon is shorter, you still need new buyers coming into a market to take you out.
So getting the market right matters a lot more than simply making sure the property's free of termites and the plumbing works.
When it comes to residential rental real estate, some major demand factors are jobs, affordability, and quality of life.
Sure, everyone would LOVE to live in Tony Stark's mansion in Malibu … it's got a GREAT location and is low in supply.  But it's not affordable.
And with so many retail jobs being automated or Amazoned … and manufacturing jobs still more off-shore than on …
… what kind of jobs and geographies offer the kind of growth potential likely to support working class folks?
We're keeping our eyes on infrastructure for clues.
Both the Obama administration and now the Trump administration have said U.S. infrastructure needs attention.
It's not a blue or red only issue, so maybe something will really get done.
We've commented before on Trump's plan to spend a trillion dollars on infrastructure … and though it may seem to have fallen off the radar, infrastructure might be making a comeback.
First, even though the Fed backed off on the last rate hike, they're still talking about reducing their balance sheet.
That's code for tightening "monetary stimulus".
This puts pressure on President Trump and Congress to fire up some "fiscal stimulus" … which is code for good old-fashioned government spending.
And while the military is quite likely to be on the receiving end of a chunk of it, we think some funding will probably find its way into infrastructure.
Of course, we're not the only ones paying attention to this possibility.
Check out this headline from Bloomberg …
Buyers Bet on Infrastructure, With or Without Trump
The article is about one big company buying up another big company to get in position to feed off government spending on infrastructure.
"This rush to get positioned for an infrastructure-spending boom is a striking contrast to the stalled progress in Washington on legislation of any kind, let alone Trump's proposed $1 trillion infrastructure plan. But like the private-equity firms raising buckets of money for infrastructure-focused funds, industrial firms are wagering the country's roads, bridges and sewer systems have gotten so bad they can't be ignored for too long."
Of course, the big question for real estate investors is … where???
Some clues can probably be gleaned from the prospectuses of the private-equity and industrial funds … all of whom are presumably spending considerable resources on researching their mega-investments.
But there are also clues in the news.
The New York Times published an article claiming Trump Plans to Shift Infrastructure Funding to Cities, States and Business.
More recently, Reuters reports U.S. Construction Spending Falls as Government Outlays Tumble.
"U.S. construction spending unexpectedly fell in June as investment in public projects recorded its biggest drop since March 2002 … The decline pushed public construction spending to its lowest level since February 2014."
So even though Uncle Sam wants to spend money on infrastructure, they're not doing it in earnest … yet.
But think about this …
Big companies and private-equity funds are getting positioned for big infrastructure spending.  They expect it to happen.
President Trump says he wants to spend a trillion dollars in infrastructure.
We can't imagine Congress not wanting to spend money.  It's what they do best.  Then again, getting anything done is what they do worst.
But everyone seems to agree infrastructure is in bad shape. And we're guessing some places are in worse shape than others.
So like the big players, we think at some point, the need is going to force the spending … ready or not.
Now if the Feds don't pay … or if Trump puts more responsibility on the states … it seems like those states which already have the best infrastructure … or the best economic ability to build or improve it … will have a big advantage.
And because we're always looking for an advantage, we decided to look up those U.S. states in the best fiscal shape.
Not surprisingly, several of our favorites are in the top ten …
North Dakota
Wyoming
South Dakota
Vermont
Utah
Of course, when picking a market to invest in there's more than just fiscal strength.
Affordability, market size, business and landlord friendliness, quality of life … and your boots-on-the-ground team … are all important considerations also.
Nonetheless, with record levels of debt at every level, rising healthcare costs, pensions in crisis, and fiscally cancerous unfunded liabilities growing daily …
… we think companies and governments in relatively good financial shape are best positioned to make critical investments, gain competitive advantages, and attract an unfair share of population and business.
The goal, as Wayne Gretzky says, is to skate to where the puck is going.
Until next time … good investing!
---
 More From The Real Estate Guys™…
The Real Estate Guys™ radio show and podcast provides real estate investing news, education, training and resources to help real estate investors succeed.
There are three undeniable certainties in life.
We are born. We live. We die.
We don't have control over the birth and death part, but we can decide how we want to live.
In this episode of The Real Estate Guys™, we have invited Gene Guarino to teach us his secret solution to the age-old problem of, well … aging. Gene won't be sharing secrets about erasing wrinkles, but he will teach us how to invest money wisely by following one undeniable demographic — the Baby Boomers.
Gene has trained thousands of investors and entrepreneurs about how to invest in and operate Residential Assisted Living homes. And today Gene is teaching us how the baby boomer generation can bring a financial boom to your bank account.
Listen in to the show today to hear from:
Your timeless host, 

Robert Helms

His hopefully-on-time co-host, 

Russell Gray

Founder and CEO of Residential Assisted Living Academy,

Gene Guarino
---
Listen
---
Subscribe
Broadcasting since 1997 with over 300 episodes on iTunes!
---
Review
When you give us a positive review on iTunes you help us continue to bring you high caliber guests and attract new listeners. It's easy and takes just a minute! (Don't know how? Follow these instructions).
Thanks!
---
Mums the word
Gene Guarino started looking at his finances and his family a little differently years ago when his mother was getting older and needed more daily assistance.
Typically when families decide to move aging parents into care centers, they think there are only two options:
1) high-end, budget breaking assisted living communities or
2) government-subsidized centers with too many tenants and not enough staff.
When Gene started looking at the big-box care centers, he wasn't too impressed. He wanted his mom to feel at home. He wanted her to feel like she was part of a close-knit community.
And that's when he had his ah-ha moment.
In order for his mom to feel at home, she actually needed to be in just that … a home!
Many assisted living centers for the elderly are large structures housing anywhere from 100-500 residents. This hardly makes it easy to feel connected to your community.
Gene does assisted living differently and he's teaching thousands to do the same.
The waves of change
Gene has a little nickname for the impact the Baby Boomer generation is going to have on just about everything from real estate to health care. He calls it the "silver tsunami."
"You can't argue with the demographics," Gene says. "We are talking a demographic shift that is undeniable. There are elderly citizens in every state. You can make money doing this anywhere."
So what exactly is Gene doing about the silver tsunami?
He invests in regular houses, makes a few key renovations, adds in tenants, staff, and caregivers … and just like that, he goes from landlord to business owner.
The philosophy of Residential Assisted Living appeals to Gene's customers because they feel comforted that grandma or grandpa will be living a normal lifestyle.
And it appeals to Gene's personal philosophy to "do good and do well."
"We always have to remember that our tenant is not actually our customer," Gene says. "Our customer is who we like to call 'Daughter Judy.' In other words, the tenant's children who are looking for a clean, safe, happy home where their beloved parent will be well cared for."
Home sweet home
Care and accommodations are crucial to the business model's success. The average Residential Assisted Living property will house 10-12 residents. Living spaces such as offices and dining rooms can be converted into bedrooms.
Each state has their own rules regarding things like occupancy and structural regulations.
"We have to remember this is a home, not a hospital," Gene says. "So it needs to feel comfortable. An ideal property to convert would be a single-level ranch style house divided into 300 square feet per resident."
Over the years, Gene has found that some areas are better than others for Residential Assisted Living. As with all real estate it's always about location, location, location.
Gene prefers to stay away from HOA neighborhoods because although they can work for the facility, they sometimes cause a little more headache than needed.
"When selecting a location, think about the community," says Gene. "Don't buy the property first with the intent to fill it up. First find your tenants and they will lead you to the prime real estate."
The learning curve
This style of assisted living is new. It's innovative. Gene started traveling uncharted territory, but he's now the expert tour guide anxious to get new recruits onboard.
Each year Gene personally hosts the Residential Assisted Living Academy where individuals can learn the business model, tour properties, and speak to field experts and first-time owners.
This three-day, intensive course benefits the students because they can dive right in to see what life is like as a landlord and business owner.
Once finished with Gene's courses each graduate has the confidence, systems, resources, and support to successfully operate their own Residential Assisted Living business.
Interested in seeing the possibilities for you?
Click here to learn more about Residential Assisted Living Academy Training.
As we like to say … go make some equity happen!
---
More From The Real Estate Guys™…
The Real Estate Guys™ radio show and podcast provides real estate investing news, education, training and resources to help real estate investors succeed.
One of the age-old adages of real estate investing is to invest in the path of progress.  Or as hockey legend Wayne Gretzky says … skate to where the puck is going. 
It's just a lot easier when you're riding a wave of demand … especially if you can find a substantial supply and demand imbalance. 
That's why land near water is so expensive.  People want it and there's just not that much of it. 
Similarly, homes inside top school districts often command higher prices and rents for the same reason. Ditto for a local market with a lot of jobs. 
But sometimes it's not just a geographic amenity that attracts people, businesses and money. 
Consider the role of demographics … 
There are two mega-groups of people … at least in the United States … which warrant your attention.  You've probably heard of them … and likely belong to one.  
First are the baby-boomers.  The 76 million babies born in the mid-1940's to the mid-1960's continue to be a MAJOR economic force. 
Even BIGGER than the boomers are the Millennials … those born in or after the 80's and entered adulthood in the first decade of the 21st century. 
From a real estate perspective, boomers have created opportunities in over-55 housing communities, assisted living facilities, resort areas … to name a few. 
Millennials are also impacting real estate … but not because of housing demand.  At least not yet, though a recent study suggests this could be changing. 
Sure, there are other groups and sub-groups to watch, but these are the two main demographics to pay attention to. 
Of course, economics is also a very important factor … 
But stepping beyond the obvious importance of job creation, real wage growth, availability of loans, and interest rates … 
… there's another economic phenomenon occurring now which may create a unique kind of opportunity for ambitious and alert real estate investors …  
Pension funds are in big trouble … 
So much so, this article says … 
"Institutional investors, including pension funds, are stepping outside of the box, beyond core asset types of office, industrial, retail and apartments, to consider a growing menu of alternative real estate options." 
" … property types that were once viewed as 'alternative' that are now moving more into the mainstream as accepted institutional caliber assets." 
And what might those "alternative investments" be? 
"…self-storage, student housing and resorts …" 
"Hospitality, seniors housing and student housing are among the former outliers that are now big targets for institutional investors." 
"… investors are continuing to push the boundaries of 'traditional' investments to include a wide range of options, including single-family rentals, data centers, workforce housing, land, timber, golf courses and prisons …" 
And not only are pension funds moving toward "alternative real estate options" … they're planning to cut out Wall Street and invest directly. 
So where's this puck headed? 
Somewhere between mom-and-pop investors and big institutional investors are small and mid-size investment businesses. 
It's what a mom-and-pop investor might eventually become if they just keep at it long enough.  Like playing Monopoly. 
But until you're there, no pension fund is coming for your collection of 10 houses, small apartment building, frat-house, or single residential assisted living facility.  
You're too small for them. 
BUT … someone who sees the opportunity to aggregate a portfolio big enough to bring it to a pension fund might be very interested.  
Of course, if you sell, you lose all that fabulous passive income you've built up.  That's not good. 
Or maybe YOU could raise money from investors who see the opportunity, and be the small business or mid-size business a pension fund would like to buy. 
Conceptually, it's just a value-add play.  
But instead of just buying a tired house and sprucing it up to make a few thousand bucks, you're building a much bigger portfolio (with the help of your investors' money) and flipping it to a whale. 
It's the same game, but at a much higher level.  And ironically, it's a lot LESS crowded because most people don't think that big. 
When you're done, you take your profits and plow them into your own, privately owned, cash-flowing portfolio.  Best of all you don't lose whatever you already have … you ADD to it. 
Of course, the opportunity won't be here forever … but it's also not going away any time soon.  The pension crisis in America has just begun.  
And we're pretty sure if history's any indication, politicians aren't going to solve the problem.  That's up to entrepreneurs … like you. 
Until next time … good investing! 
---
 More From The Real Estate Guys™…
The Real Estate Guys™ radio show and podcast provides real estate investing news, education, training and resources to help real estate investors succeed.
Success in real estate is all about making the right deals. And making the right deals is an art and a science.
Of course, there are processes, vetting, checklists … and these are important. Properly vetting your deals can save you heaps of trouble.
But the art of real estate investing and syndicating comes down to your ability to read the market on a macro level and evaluate the big "compared to what."
As in, compared to all the things I could invest in, why is this particular market, product, or team worth it?
Listen in as we learn from wildly successful John Bogdasarian, president of the Promanas Group, share his unique strategy for finding (and funding) great deals.
In this episode of The Real Estate Guys™ show you'll hear from:
Your find-and-fund host, 

Robert Helms

His fine-and-fun(?) co-host, 

Russell Gray

President of the Promanas Group,

John Bogdasarian
---
Listen
---
Subscribe
Broadcasting since 1997 with over 300 episodes on iTunes!
---
Review
When you give us a positive review on iTunes you help us continue to bring you high caliber guests and attract new listeners. It's easy and takes just a minute! (Don't know how? Follow these instructions).
Thanks!
---
Success from small and simple beginnings
Like many investors, today's guest started out small. Everyone starts somewhere, right?
When John Bogdasarian graduated from the University of Arizona with a Spanish degree, he quickly realized that there weren't a lot of jobs around for Spanish majors.
He found a job with a local area developer, Don Chisholm, who introduced him to the world of real estate.
John discovered he thrived in the real estate world, quickly obtaining a real estate license and then a broker license.
Unlike his experiences in the past with school and other jobs, John discovered that working as a broker on a commission-based structure was perfect for him.
When John started investing himself, he didn't start out with a huge chunk of money.
In fact, he started out with only $5,000.
He put that money down on his first condo and turned it into almost $20,000 within several months.
Seeing that money come in made him feel like a million bucks. Emboldened by his success, John went through a long period of acquiring single-family homes.
When his equity got tied down, John started doing zero-down deals. He says he was fortunate to have landed in a market that was appreciating rapidly at the time.
Although John wouldn't advocate that new investors take the route he did, we recommend new investors pay attention to where John started out.
In John's own words, "You don't need money to earn money in real estate."
Once John started bringing in cash for himself, he realized the next logical step was syndication.
That's why John founded the Promanas Group.
John aligns himself with people and developers who have good properties but little experience or low funds. He's passionate about finding situations where he can create value for developers and investors.
Deciding deals based on situation
We asked John how he picks his specialty in a market with lots of asset classes.
John told us his decisions aren't driven by asset type or geography.
Instead, they're driven by situation. John knows the best deals happen when he understands something about the market that others don't and takes advantage of it.
Because John makes decisions based on situation, he hasn't locked himself into a particular product type … which is especially important because the most popular product types tend to come and go.
For example, since 2009, the Promanas Group has moved toward funding development deals because the market cycle has been changing.
Even though he has been moving away from buying new properties, John told us he still thinks "it's a very good time to build in some markets."
John ran us through the process he goes through with his associates at the Promanas Group to make a deal happen. This is what they do for EVERY deal:
Start macro: study national real estate trends, debt markets, and evaluate the current real estate cycle. Get a good feel on what's happening in general.

Hone in on an area itself—just to keep an eye on things. Check out the demographics: employment rate, demand for housing, etc.

If an area checks out, hone in further. Evaluate the neighborhood a property resides in, the block, everything down to whether the building is on a corner or what the parking is like.

Check everything. Verify that demand is there. Verify the numbers. Visit the site and check it out in person. Vet the land itself, the architect, the builder.
John doesn't do all this by himself, of course. He estimates it takes a team of four 100 hours to do the proper vetting before he commits to a deal.
He also had a realization early on—in order to really get that passive income coming in, to "do the work once and get paid forever," he needed to develop relationships with developers instead of relying on one-off deals.
For John, making a new deal is decidedly NOT sexy. As Robert puts it, "Real estate can be as exciting as watching paint dry" … and that's the way John prefers it.
"At the end of the day, real estate should be boring because boring makes money," says John.
Rather than about flashy numbers, real estate success is about sticking to the basics to create predictable cash flow, vetting the numbers, checking the boxes, doing due diligence, educating yourself, and creating strong relationships.
Interested in getting John's checklist for vetting a deal from the ground up? Send us an email at vet@realestateguysradio.com.
A unique (and fail-proof) syndication model
When John first started syndicating, he told us he was doing one-off deals like everyone else.
John had put together a handful of deals when he realized that some of the investors in his first deal had pulled out. One investor in particular was his Aunt Barb.
So John called up his Aunt Barb to ask her what was going on. She told him that she didn't invest because John had all her money.
John started to panic. "I didn't want that much of someone's money." What if one of the deals he'd made didn't work out?
That's when it hit him … instead of having people invest in multiple individual deals, he needed to pool all those deals together under a parent company.
That's what he does today. With the Promanas Group, John will make 30-35 acquisitions funded by around 300 investors. Each individual deal is held in its own sub-entity under a parent company.
When 100% of their invested capital plus their preferred return has come back, then the company liquidates its development deals and sends cash out to its investors.
Share prices for John's secondary investment fund are $100,000, with the option to buy half a share for new investors.
Investing this way has led to many bonuses, John told us:
Instead of reporting on 30 different deals to 30 different ownership groups, John can send one report to one group of people.

Reserves are pooled across all assets, meaning any one to three deals could implode completely and the overall fund would still be just fine. A pool structure diversifies risk.

Deals that underperform—and John has only seen one or two—can be fixed. John can often solve temporary setbacks with individual investments just by being patient.
"I used to try to be all things to all people, but that doesn't really work," John told us. Through trial and error, John's found a method that DOES work—and works well.
One key element? 100% transparency. Along with the detailed report he sends to investors, John puts together hard data for anyone who asks. References, bank statements, closing documents, inspection reports, contact information for loan officers … you name it, and he's probably shared it.
Another key element? By deciding deals based on situation, John can say yes to every project that fits the right criteria. He can also make strings of deals with the same developers instead of relying on one-off deals.
Secrets of successful syndication
Successful deals are driven by a set of ideal circumstances driven by moldable factors, big and small.
To take advantage of those circumstances, you have to look for big macro trends.
And instead of getting pigeon-holed into one market or product type, you have to go where the opportunities are, then hire people experienced in that particular niche.
That's right … you can't do it all yourself. We're big fans of getting educated, but the fact is, you simply can't understand every facet of real estate investment alone.
People like John don't know everything. They've just learned how to vet deals and team members and acquire people who are EXPERTS in what they do.
What makes you a successful investor or syndicator in the long run is not your expertise in the specifics, but your expertise in putting the pieces together so you can see the big picture.
Want to meet John in person? In our upcoming event, we'll share the secrets on how you can do bigger deals as a syndicator, and how to invest passively with a syndicator.
Now, go out and make some equity happen!
---
More From The Real Estate Guys™…
The Real Estate Guys™ radio show and podcast provides real estate investing news, education, training and resources to help real estate investors succeed.
There's been lots of talk in the news lately about how and why rents are rising.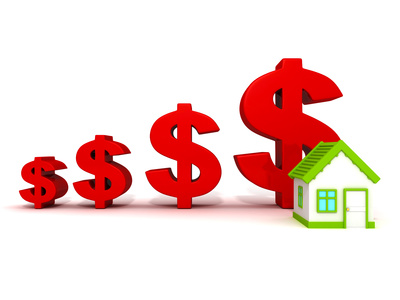 Of course, if you're already a landlord, that's not bad news.  And those who invested in residential rental property a few years back hit the trifecta of low purchase price, falling interest rates and rising rents.
But that was then and this is now.
Is the party over?  Did you miss the boat?  What's happening today…and where are things headed?
All great questions!
Squeezing their way into The Real Estate Guys™ studio to look for answers in this edition of Clues in the News™:
Your plum of a pontificator and host Robert Helms
His orange-you-glad-he's-not-the-host co-host Russell Gray
We like to look at the news for a lot of reasons.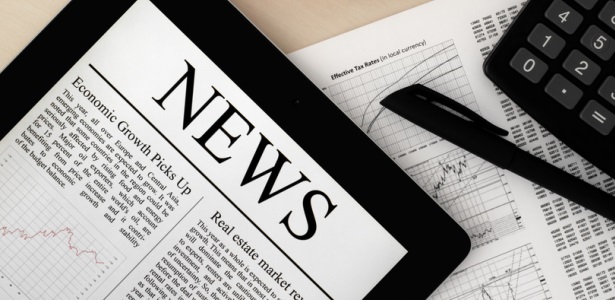 First, the news helps us see the big picture events which affect our real estate investing.  And we're especially interested in anything that affects our rental income, our interest expense, or the supply and demand of properties.
Real estate investors tend to live in their own little world…finding deals, servicing tenants, managing cash flow and dealing with vendors.
It's EASY to get lost in the weeds and miss a macro-trend that could have a HUGE impact on your business.
For syndicators, the news provides insights into the concerns and competing opportunities your investors have.  When you are well-informed, it makes a positive impression on the people who are…or are considering…investing in you.
For this episode we hone in on reports of things that have the potential to put the squeeze on the rising rents so many landlords have been enjoying.
U.S. Health Spending – $3.1 Trillion a Year and Growing
One thing we like about real estate…especially residential real estate…is keeping a roof over their head is a HIGH priority to tenants.  That means with all the things competing for their available income, landlords are high on the list.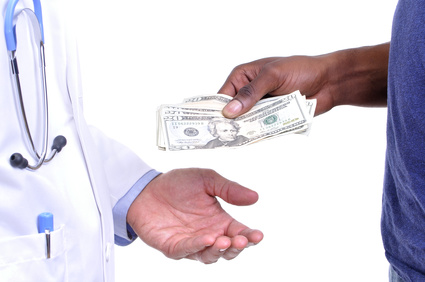 However, healthcare is pretty high on the list too.  And with the new Obamacare mandate forcing everyone to buy insurance or pay a penalty, more of a tenant's available money is going to healthcare.
This article also says out-of-pocket expenses are on the rise too.  Which, again, means more competition for available cash flow…and a potential restriction on the rising rents trend.
The GOOD news is that if you own property in an area with a strong healthcare industry, your local employment and wages might be above average.  So there's always a silver lining.
Social Security Disability Fund to Run Dry Next Year
With nearly 100 million people deriving some form of income from the U.S. government, the odds are high that some of your rental income comes from government sources.  So it's smart to pay attention to any potential cuts.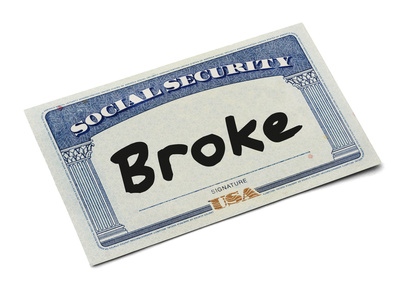 And with the substantial increase in people on disability provided through the Social Security Administration, it's pretty big news when the trustees are reporting there will be NO cost of living adjustments in 2015…and the Social Security Disability Fund will be BROKE by the end of 2016.
Will Congress allow the fund to go broke?  Probably not.
But if they don't handle it soon, an AUTOMATIC 19% cut kicks in…the same way the mandatory "sequestration" cut in the general budget kicked in when the government couldn't pass a budget.
If you have tenants who rely upon Social Security disability payments to help with rent, the next year or so could mean a squeeze for your tenants, and therefore for you too.
From Rents to Haircuts, Americans Start to Feel Price Hikes
For some reason, The Fed has been trying to get inflation up to at least 2 percent.  Looks like it might be working.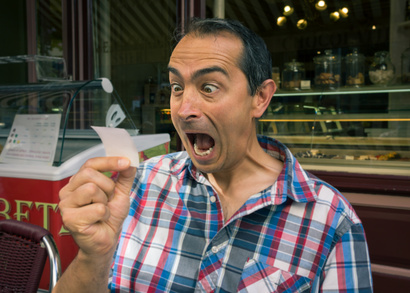 And while it's been nice to see the upward pressure on rents, when it hits our tenants' pocketbooks in other "essential" areas…like haircuts, healthcare and coffee…it means the tenant gets squeezed.
You can only squeeze so much before something's gotta give.  And that something might be your ability to raise rents…or even maintain the rents you've raised already.
Of course, all of this presumes your tenant's have a paycheck to divvy up.  So this next headline also caught our attention…
Layoffs Surge As Oil Price Outlook Remains Sober
Falling oil prices were supposed to be a big boon to consumers.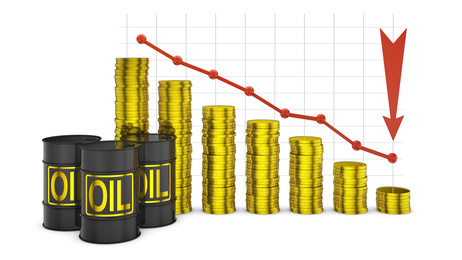 But with reports of inflation kicking in and gasoline prices not falling as far or as fast as oil prices, it doesn't seem like cheaper oil has meant lower living costs for everyday people…like your tenants.
On the other hand, the oil industry had arguably been the brightest star of employment over the last several years.  But with oil prices depressed, not only has the job growth stopped…it's going backwards.
And as we emphasize on The Real Estate Guys™ market field trips, certain industries are employment magnifiers because they funnel money into a region from outside.
So not only does the primary industry create jobs, but the revenue it generates purchases supplies and services from secondary or support industries.  These are sub-contractors, parts and materials suppliers, and vendors of all kinds.
But it's even bigger than that…because the employees of BOTH the primary and secondary industries ALL consume local retail services, such as restaurants, dry-cleaners, automotive sales and service, healthcare and yes…residential real estate.  These tertiary industries also provide local jobs.
So if it employment is MAGNIFIED by the growth of a PRIMARY industry like oil…what happens when layoffs occur at the primary level?
That's right.  The LAYOFFS ARE MAGNIFIED too.
So as strategic real estate investors, it's important to consider where your rental income REALLY comes from.  And how these news headlines could trickle down to YOUR bottom line.
But lest you think it's all gloom and doom, it's important to remember that there's always opportunity.
And while not really a headline, a recent newsletter we subscribe to from a new contributor to The Real Estate Guys™ blog brought us this news:
A New Opportunity to Build New Detached Homes for Rent
John Burns Consulting provides intelligence to the real estate development industry.  They point out that 10 percent of homes are purchased by real estate investors…like you.
But until recently, new home builders ignored this segment of buyers in favor of selling to owner occupants.
Well, a funny thing happened on the way to the bank…residential home ownership has fallen to a nearly 40 year low.
So builders had realized they might want to serve the growing segment of the market…landlords.
And there are a LOT of reasons to be excited about a better opportunity to buy brand new homes designed with the landlord in mind.
First, tenants prefer…and will pay more for… a brand new home.  That improves your gross income.
Also, brand new homes have NO deferred maintenance.  This keeps your capital expenditures low at acquisition and for the first several years of ownership.  So you add lower expenses to your higher income.
So far so good.
Add to this that the smart builders will value engineer their products to provide a lower cost without a corresponding loss of rent-ability.  That is, the amenities which a home BUYER requires…at extra expense…are less important to renters.
This means you pay less for the same rental income.  Nice!
So even though there are headlines which point out some of the challenges, we know that the flip side of every problem is an opportunity.
This could explain…
Why Most Americans Are Investing in Real Estate, Not Stocks
According to this article from CheatSheet.com, a recent Bankrate.com survey says Americans' first choice for investment is…real estate.
Makes sense to us.
So listen in as we discuss these and other topics as we search for Clues in the News™!
Listen Now:
The Real Estate Guys™ radio show and podcast provides real estate investing news, education, training and resources that help real estate investors succeed.