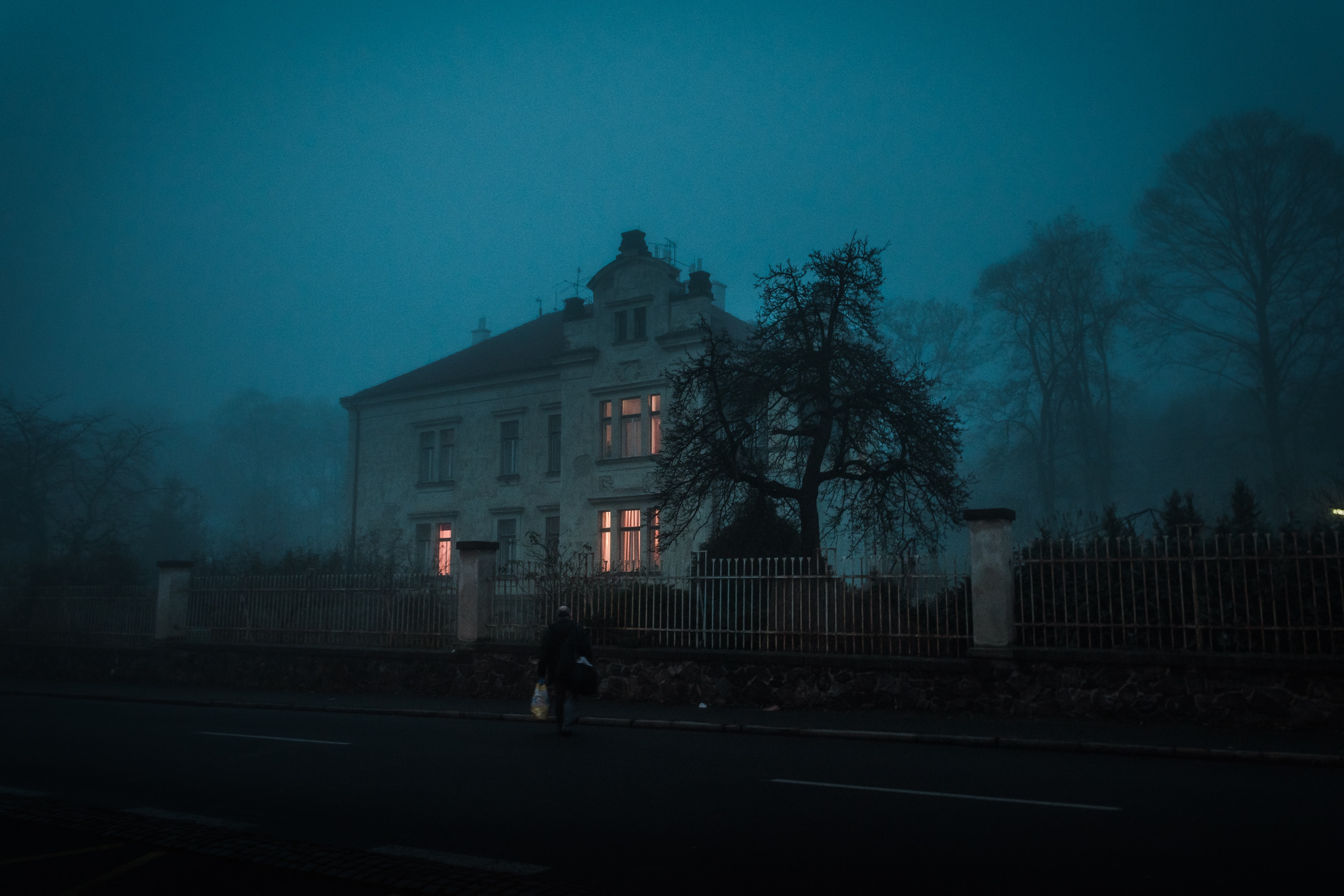 Another year … another Halloween … another classic collection of creepy catastrophes from our listeners. 
The stories you are about to hear are all true … terrible, but true!
And while these investors paid the price, YOU don't have to … if you learn from their experiences. 
Tune in for terrifying tales of toil, trouble, and real estate!
In this episode of The Real Estate Guys™ show, hear from:
Your spooky host,

Robert Helms
His cooky co-host, Russell Gray 
---
Listen
---
Subscribe
Broadcasting since 1997 with over 300 episodes on iTunes!
---
Review
When you give us a positive review on iTunes you help us continue to bring you high caliber guests and attract new listeners. It's easy and takes just a minute! (Don't know how? Follow these instructions).
Thanks!
---
Halloween horror stories … and important lessons learned
Welcome to another bone-breaking edition of Halloween horror stories! 
Alarming anecdotes and deals that went wickedly wrong can contribute compelling lessons for real estate investors. 
It's our annual edition of Halloween Horror Stories!
Real estate is a messy business … but this episode isn't designed to scare people off. Instead, it's a way for us to share tribal knowledge. 
Somebody paid full price for these lessons … so you don't have to. 
The never-ending cosmetic refresh
Curtis Drake and Ryan Pedit acquired a property in a market that they were previously in. It was light rehab … and they wanted to do the cosmetic piece. 
They met with their on-the-ground property management company and went over the timeline and expectations for the updates. They closed on the property … and took off. 
But the whole project went sideways with no revenue income. 
What they learned was that they were doing things that were outside of their management's wheelhouse. That team typically just managed property … they didn't handle cosmetic overhauls. 
Many property managers have a bevy of contractors in their network. So, when you say you want to do some light rehab, they think, "Yeah, we can do that."
But rehab isn't the same as upkeep. 
Curtis and Ryan also share the importance of having a written agreement with dates and times established. Their handshake agreement left them without any leverage to fall back on. 
Should have built from scratch
Loe Hornbuckle has been on the show before. He is a super syndicator … but even he has a horror story to share. 
Loe did a project where he bought an existing assisted living facility. There was a lot of due diligence involved … but even then, some things slip through. 
Turns out the property had an illegal fire suppression system that was not caught by any of the previous inspections. 
Instead, it was caught when they filed for a permit to expand the property footprint into the garage. 
Loe began working with the city to resolve the issue. It took six weeks for the city to articulate why the system hadn't been caught and what the next steps needed to be.
Turns out the city allows certain fire suppression systems in single-family homes and others for businesses. When the property applied for a permit, the city thought it was an SFH. 
But the property actually had an assisted living component … and with a certain number of residents, a different class of fire suppression systems is required. 
So, Loe and his team had to rip out the old system and install a new one … about $15,000 worth of unexpected cost … and they lost 15 to 16 weeks of time. 
Lessons learned … there may be more to your due diligence than you think. Really focus and take account of the physical pieces of the building.  
Just because something has been checked off … it doesn't mean it's correct. 
Another lesson Loe walked away with is that there is power in building from the ground up. 
When you purchase an existing property, there are things you will need to tear out and replace. Sometimes, you might as well start from scratch. 
Tragedy turns into lawsuit 
Our good friend and wonderful attorney Kevin Day shares one of his own client's horror stories.
This particular client had an apartment building. One of the tenants had a boyfriend who was home babysitting her son, left food on the stove … and went to sleep. 
A fire started, and only the boyfriend was able to get out. The family went after the apartment owner in a lawsuit. 
It ended in a settlement with insurance, but there are lessons to be learned. 
Kevin says the big lessons are to separate targets. As you do your business and estate planning … remember that privacy is important. 
The lower profile you have … if they don't know you have five other rental properties … the less of a target you are.  
Fully occupied … or not
Patti Hussey and Andrew Thruston from PJ Hussey … a property and construction management team in Phoenix, Arizona … have their own Halloween horror story to share. 
The team was taking on a 28-unit apartment complex in the northeast portion of Phoenix. 
One thing they noticed was that all of the tenants' leases were month to month. 
It was a hundred percent occupied with rents through the roof … but the day the deal closed, they lost 10 tenants. 
The previous owner was calling tenants and telling them that they were free to move into the next property. The strategy was to build up residency in these multi-family apartments, sell them … and then move tenants to the next property. 
Everything was to give the allusion of high residency. 
The PJ Hussey team jumped in and worked to fill apartments with appropriate leases … but it was challenging. 
The big lesson the team took away is to really be careful how you do your vetting. Talk to the tenants and ask them how long they have been there. 
If things look suspicious … trust your gut. 
For more Halloween Horror stories … and lessons learned … listen to our full episode!
More From The Real Estate Guys™…
The Real Estate Guys™ radio show and podcast provides real estate investing news, education, training, and resources to help real estate investors succeed.
---
Love the show?  Tell the world!  When you promote the show, you help us attract more great guests for 

your

 listening pleasure!
TRESP, DAY & Associates Inc. – Kevin Day
You've worked hard to build wealth and assets … Now work hard to protect them. Enjoy peace of mind about your estate with TRESP, DAY & Associates Inc., your lawsuit protection and estate planning resource.

YOU could be a target for frivolous lawsuits.  Sorry to be the bearer of bad news.
The more wealth you build, the more you're exposed to lawsuits that can damage your reputation and your well-deserved profits.
Does this apply to you?
If you have tenants, run a business with employees, or are a working professional, your odds of being on the receiving end of a lawsuit are one in five!
Build your proactive plan for wealth preservation!  It's like buying flood insurance before the hurricane hits … you might not need it, but you'll be glad you have it if the worst happens.
Benefit from partnering with a law firm that specializes in working with investors just like YOU … who have property and investments they want to ensure they KEEP.
Get the right expert on your side who knows the law and is familiar with ways to guard against hard-hitting lawsuits. Estate planning and asset protection is a complex topic …
Plan and ensure YOUR future … TRESP, DAY & Associates Inc. have a proven record of asset protection using domestic structures and advanced international structures.
Let Kevin Day and his team to set you up with the strategies you need … nothing more and nothing less.   Protect your hard-earned estate!
Simply request a complimentary risk analysis consultation by completing the form below …  
We live in a big world … one that offers benefits to those willing to step outside of their comfort zones.
In Part 1 of Cover Your Assets, we discussed domestic structures that can isolate and protect your assets in the case of legal trouble.
In Part 2, we'll look at the bigger picture of asset protection.
We'll discuss international asset protection structures and long-term wealth protection strategies … and we'll also talk about what investors can do to protect their privacy and take advantage of tax laws.
It might sound complicated … but luckily, our guest Kevin Day is an expert in offshore asset protection and came on the show to simplify the topic for us.
In this episode of The Real Estate Guys™ show you'll hear from:
Your world-traveling host, 

Robert Helms

His channel-surfing co-host, 

Russell Gray

Best-selling author and lawyer

Kevin Day
---
Listen
---
Subscribe
Broadcasting since 1997 with over 300 episodes on iTunes!
---
Review
When you give us a positive review on iTunes you help us continue to bring you high caliber guests and attract new listeners. It's easy and takes just a minute! (Don't know how? Follow these instructions).
Thanks!
---
Trusts 101
Kevin sat down to chat with us in breezy Belize.
He points out that U.S.-based investors have to be on their A game … because in this country of extreme litigation, "A lawsuit is equivalent to a lottery ticket" … for the person suing YOU.
One way to protect your wealth from lawsuits? Trusts.
Kevin took us through a brief history of trusts in the U.S.
Trusts were formerly designed solely to transfer wealth from one person to another. Revocable trusts were invented in the 1930s to allow people to set up a way to transfer their estates … and make tweaks to the structure along the way.
It wasn't until the 1980s that the U.S. allowed people to name themselves as the beneficiary of a trust for the first time.
These trusts allow you to segregate your assets … so you still have a decent lifestyle and you can reduce your liability.
"It's a way to firewall the various parts of your life," says Kevin.
Trusts are unique because they don't have an owner … they exist independently from you. That's why their lawsuit proof, says Kevin.
If you set up legal structures, including trusts, while the seas are calm, you'll be able to handle the lightning when it comes.
And once you go through the process, you can pay more attention to MAKING money than PROTECTING your money.
Getting started
Although setting up trusts can seem tricky, it isn't that overwhelming if you take it step by step. Investors should get started early.
Most lawyers don't teach clients about inter-entity planning … but when Kevin gets new clients, he takes them through a step-by-step process to help them protect their assets.
Kevin starts by completing a liability assessment to see how much liability the investor holds.
He looks at what protections that investor already has in place. This includes projecting the investor's future plans to develop a streamlined structure. Assets are divided into three categories:
Zero-liability assets, like your cash portfolio.

High-liability assets; for example, a company that has employees or uses third-party providers

Assets that are in between, like real estate … high-value, high-liability assets are included here.
He uses these three categories to see how exposed clients are. He then checks to see whether investors are holding the proper insurance … usually a moderate amount.
After that, he works with the client to set up the appropriate structures that will provide the most protection in the simplest way.
Are you an investor wanting to get started with a trust? Kevin suggests building up to an offshore trust by setting up a domestic trust with decanting provisions that will allow it to move offshore gracefully.
The WHEN and WHY of international trusts
We asked Kevin when it was appropriate for investors to consider offshore trust options.
He told us that investors with a net estate of over more than 4 million … and that includes their home, business, and rentals … should absolutely set up offshore options.
That's the point where all your creature comforts are taken care of and any extra money you're taking in goes toward growing your real estate business.
Under 2 million, an offshore trust is not appropriate, simply because of the cost-to-benefit ratio.
Between that 2 and 4 million mark is where there's some leeway. If you have a high-liability business, you probably shouldn't go international. But if you've just hit a home run and you're growing exponentially, then you should consider an offshore account.
Offshore options allow investors to lower their profile in case of a lawsuit, says Kevin. Lawsuits feel like blackmail … and what you look like from a public view will change the lawyer's perspective.
Trusts can help you manage privacy concerns about how much of your wealth shows up on the public record.
Why is this so important? If you're sued, there's a discovery period where the other attorney can look at your assets.
Eighty percent of the time, says Kevin, those attorneys don't look into how your assets are structured … and the other 20 percent of the time, they see international structures and think getting that money is more trouble than it's worth.
Worry less with offshore trusts
Kevin says investors have three things to worry about:
Taxation

Privacy

Asset protection
According to him, the great thing is that trusts help in all three areas.
Lawsuit protection trusts are tax neutral … and don't rely on keeping secrets from the IRS. They also offer complete bars to anyone who wants access to your money.
What if you own property offshore? Americans who own foreign companies don't have to pay tax until their income is repatriated. Setting up your income to be non-subpart F can be very easy, says Kevin … with the right professional help.
There's no point in building up your assets without also protecting them so you don't lose everything when disaster strikes.
Exploring your opportunities for asset protection means looking at offshore options.
So much real estate education is fun and aspirational. Asset protection is a down-and-dirty topic … but it's SO important.
Being a real estate investor means dealing with real threats and the possibility of bad deals and mistakes. It's essential to discuss what could go wrong … while everything is still going right.
That's why we're so glad to have an expert in offshore protection in our fold! We want YOU to know your options for asset protection so that if the lightning hits, you can have one piece of your business fail without everything else falling apart.
---
More From The Real Estate Guys™…
The Real Estate Guys™ radio show and podcast provides real estate investing news, education, training and resources to help real estate investors succeed.