Alternative Capital Solutions – Billy Brown

If your banker says it's a no-go on your loan … You've still got options!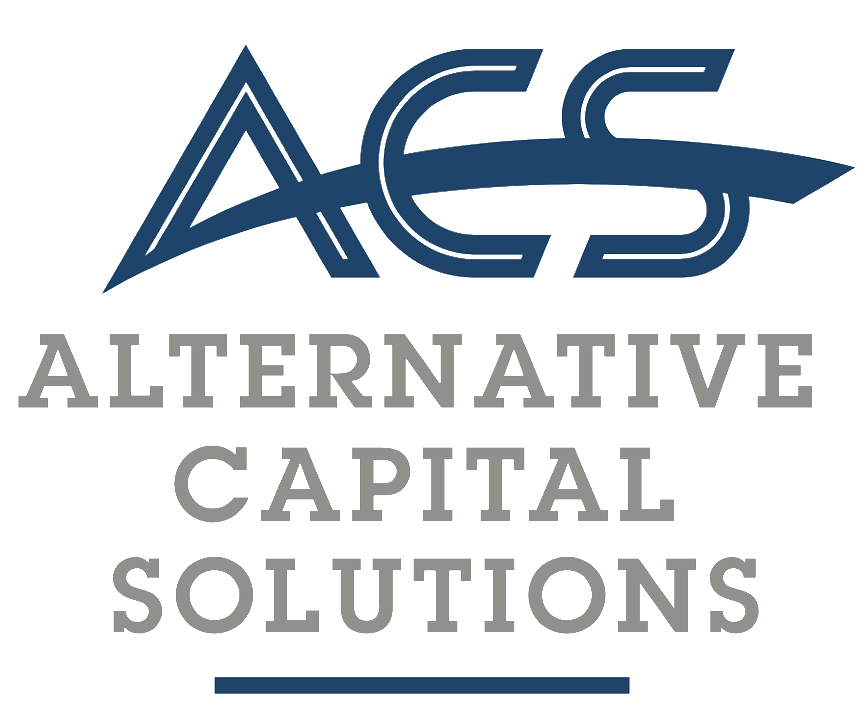 Real estate investors seek infinite returns using money to make money … but how do you get your hands on OPM?  (that's short for "Other People's Money")
What do you do if your banker says no … And you don't want to give away equity in your deal? 
That's where Billy Brown and his team at Alternative Capital Solutions come in.
They can help you with both Bridge and Permanent lending solutions for your SFR portfolios, multi-family, self-storage, mobile homes, hospitality, retail, and office deals in most states in the U.S. … and have solutions for foreign investors as well! 
As a real estate investor himself, Billy Brown knows the importance of creative and reliable lending. 
Billy educates other realtor and investor groups throughout the country on how to become more profitable using the right lending tools.  
So, as Vice President of Business Development for Alternative Capital Solutions, Billy works hard to help investors like YOU make deals happen. 
Alternative Capital Solutions underwrites in-house and outsources funding through its network of bank and non-bank lenders … to speed up your approval process.  
And when Billy and his team deliver the funding request, it is completely packaged up with a credit memo … so there are few, if any, questions before the lender delivers OPM to your escrow. 
Loans available range from $200,000 and can go up to $50 million … so get started on the path to capital for your next deal. 
Whether you want a thorough financing and leverage check-up on your entire portfolio … or to cash out some equity to re-invest for more profits … or just want a peek into the possibilities for financing a current deal … 
Simply fill out the form below to get your financing questions answered … Billy and his team will reach out to discuss all the possibilities!
Many people think that the residential real estate crisis and its impact on banks and the secondary mortgage market have set the table for an even bigger implosion in commercial real estate.  But if you believe that opportunities often come dressed as problems wearing work clothes, maybe that isn't so bad.
In studio today to take a look at the State of Union in commercial real estate are:
Your President and host, Robert Helms
Co-host and teleprompter operator, Russell Gray
Our Speaker of the House, the Godfather of Real Estate, Bob Helms
With so much focus on the residential real estate and mortgage markets, which is of much greater interest to the main street consumer and news outlets which cater to them, we thought it would be interesting to take a look at the commercial side of real estate.  Many observers think that there are dark days head for commercial properties, but what are the current trends?  More importantly, where are the best opportunities today and in the future?
We start out by taking a look at the sales and pricing trends in retail real estate.  What affect is the soft economy and subdued consumer spending having on retail occupancies, rents and cap rates?  Will money be available to purchase and refinance these properties?  Will there be buyers?  Inquiring minds want to know!
Sticking with the discussion of concerns about the availability of funding, we delve into a discussion of what's happening in multi-family where government subsidized money has been plentiful.  With the pressure on Fannie Mae, will multi-family residential funding remain available?  What if it dries up?
Another side effect of a soft economy is financially weak or insolvent tenants.  Are commercial tenants starting to walk away from leases like homeowners are walking on upside down mortgages?  And how likely are they to accept rent increases?  It seems to be a tenant's market right now.
Now there are lots of facets to commercial real estate and we can't possibly cover them all in one show, so we decided to wrap up with some talk about office – and what's happening to vacancy and rental rates in today's "jobless" recovery.  If that isn't an oxymoron, it should be.  It's like saying "reliable copier".
Of course, we can't talk about all the challenges without remembering that problems often bring with opportunity – for those willing to think independently and outside the box.  As always, there are no magic formulas or one-size-fits-all solutions.  Challenging markets require courage, creativity and the kind of capital that comes as much from time, talent and relationships as it does from credit lines and cash deposits.  The good news is that when the going gets tough, most of the competition goes off and follows the herd to "greener" pastures.  If you believe the real estate "grass" will grow again, then it might be a good time to stake out some new territory.
Don't miss a show! Subscribe to the Free Podcast
Want More?  Sign Up for The Real Estate Guys Free Newsletter!